Australian-based artist Brigit Heller has crafted a collection in conjunction with About Space titled the Forma range. A collection of show-stopping pendants, the light fittings are made of mild steel wire and come with a rustic black finish.
No two Forma lights are the same, with the collection centred around being unique and interesting, in both design and within each individual light's shape. The striking biomorphic pendants reflect Heller's interest in the natural world and feature irregular and organic shapes.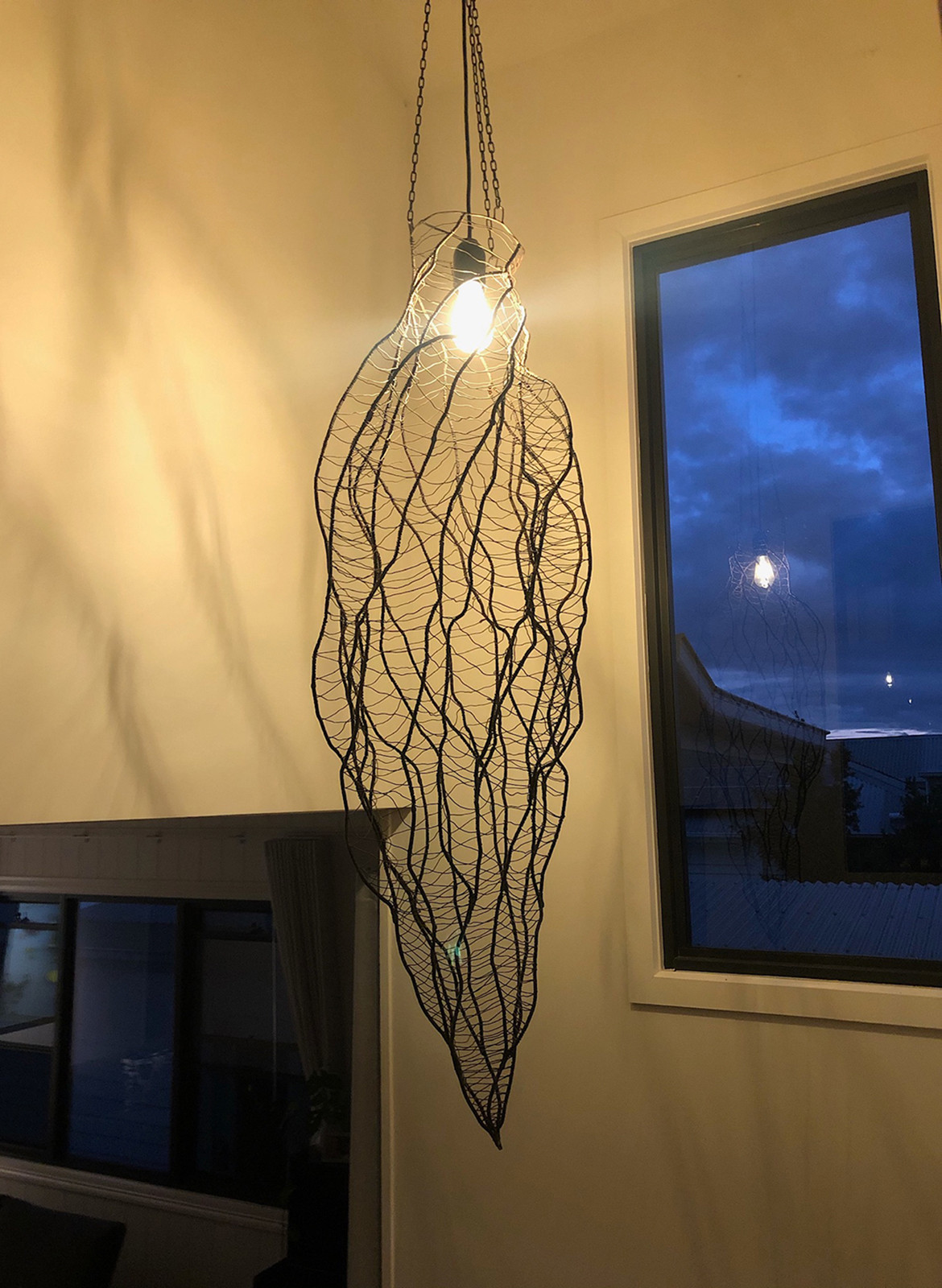 Viewing her works online and believing she was a good fit for the brand, About Space set about contacting the artist in regards to a collaboration. Heller set to work on the collection, bringing her distinct style to one of Australia's foremost lighting companies.
Born in Switzerland, Heller studied design at Auckland University, before relocating to Australia to study the art of sculpture at the Victorian College of the Arts in Melbourne.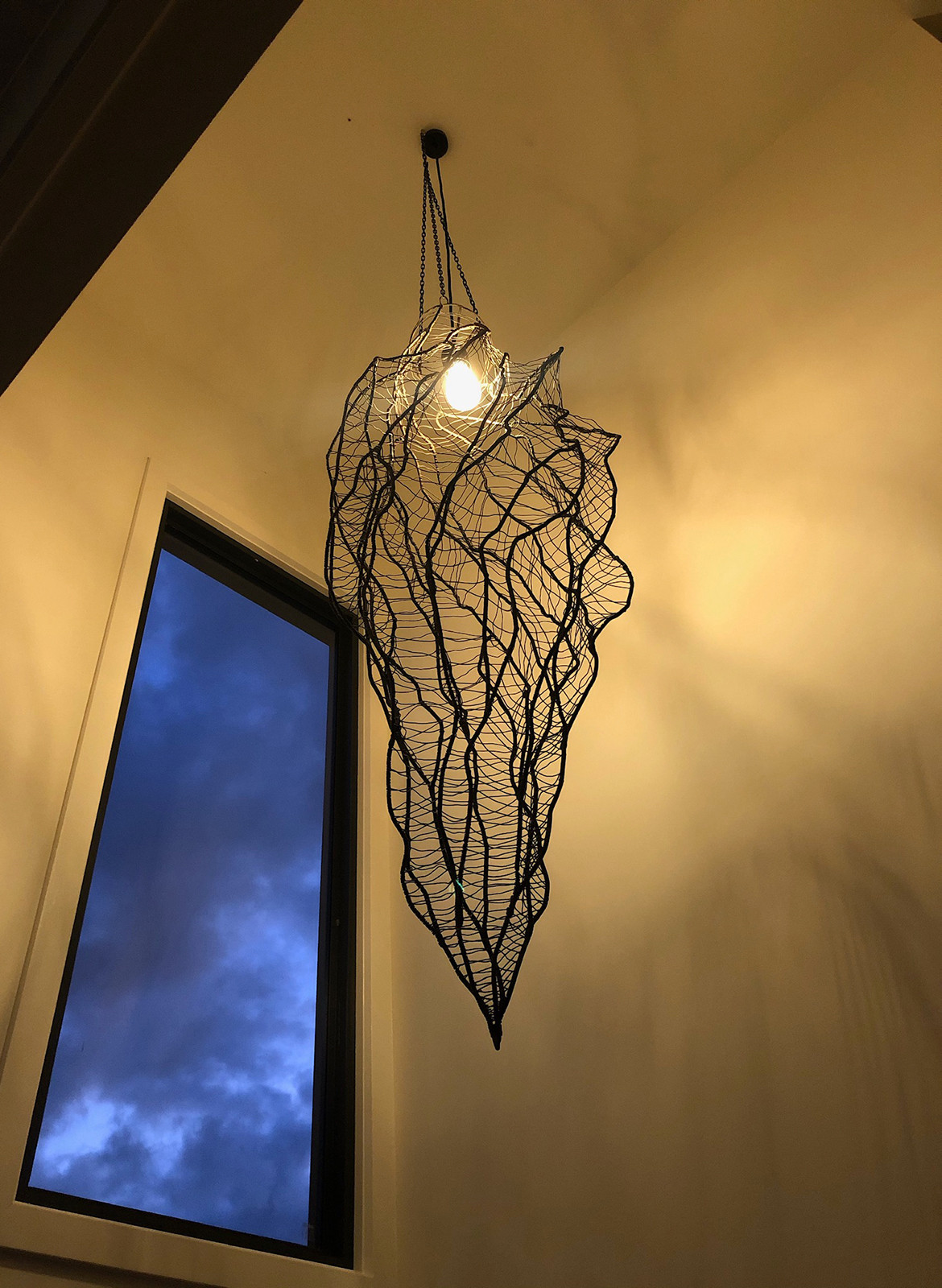 Heller's creations are influenced by her ancestral background in weaving, with her grandfather a Swiss basket maker. Currently residing in rural Central Victoria, Briget's work is inspired by the nature that surrounds her and reflects her concerns for the environment and our place in it. Traditional craft plays a pivotal role within her work, as does recycled and reused materials. 
About Space's partnership with the artist was built on the foundations that Heller has never wanted to be seen as a mass producer, and the fact that each individual piece is unique to its sister. The annealed wire has been softened in a kiln, and is not as harsh on hands when sculpting. The wire is a favoured material of Heller's due to its malleable qualities and soft touch.
The Forma collection, designed by Brigit Heller and commissioned by About Space, is now available both online and within their showrooms. To view the collection in full, head to aboutspace.net.au.
Tags: About Space, brigit heller, forma, sculpture, wire art
---