On the east coast of Tasmania, ever so slightly hidden amongst the coastal bushlands of the Freycinet National Park, resides the new RACT Freycinet Lodge Coastal Pavilions. In case the location isn't unique enough for those able to take advantage of the rare, completely immersive accommodation experience, the architecture – interior and exterior – is a feat in itself.
The curved structure of the building on the exterior is clad in charred hardwood, which sits nicely in amongst the dense forest – at times it is hard to believe you're just metres from the ocean. Internally, however, a dark, bold choice in timber is complemented by the warmer, lighter hues of Tasmanian Oak.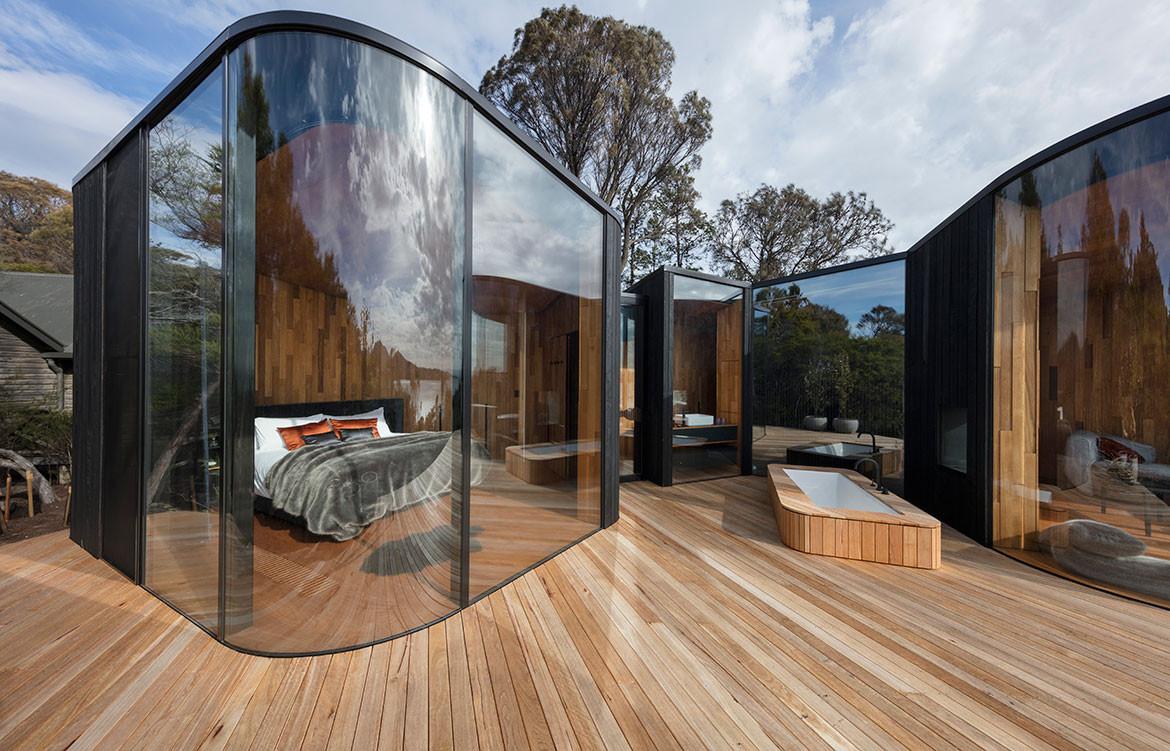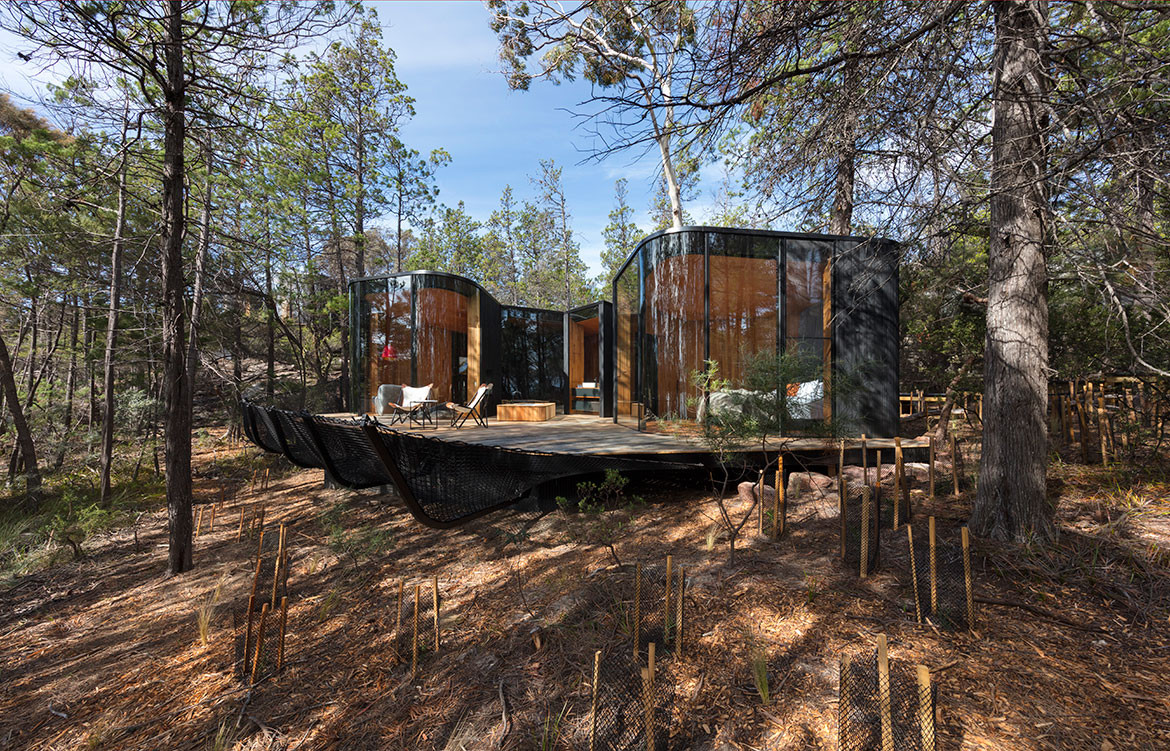 "Using timber helped achieve the curved wall because we kept the boards at a width that could quite easily work around the curves of the design," says Michael Lane, Director of Hobart-based builders Cordwell Lane who worked on the construction of the project. He notes the use of Tasmanian Timber answered questions of function as much as aesthetic.
But the lighter colour far from means a lighter impact. In fact the timber boards were intentionally used in varying lengths and thicknesses in order to create a patterned effect.
To further the ideal of complete immersion – outside in the landscape and inside in the architecture – Tasmanian Oak plywood was also used on the floors and ceilings. Solid Blackwood and Blackwood veneer was used for joinery including benchtops and vanities.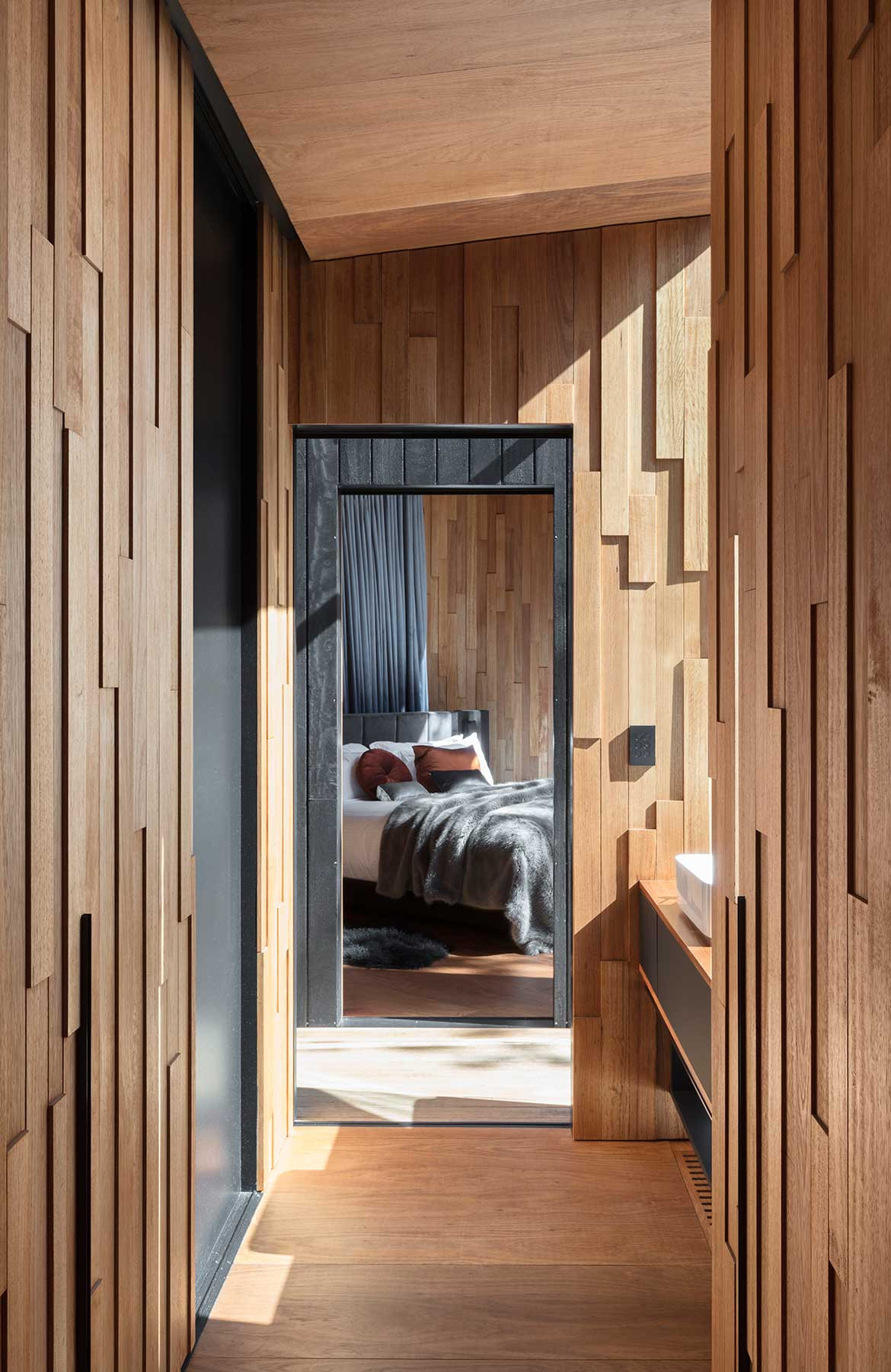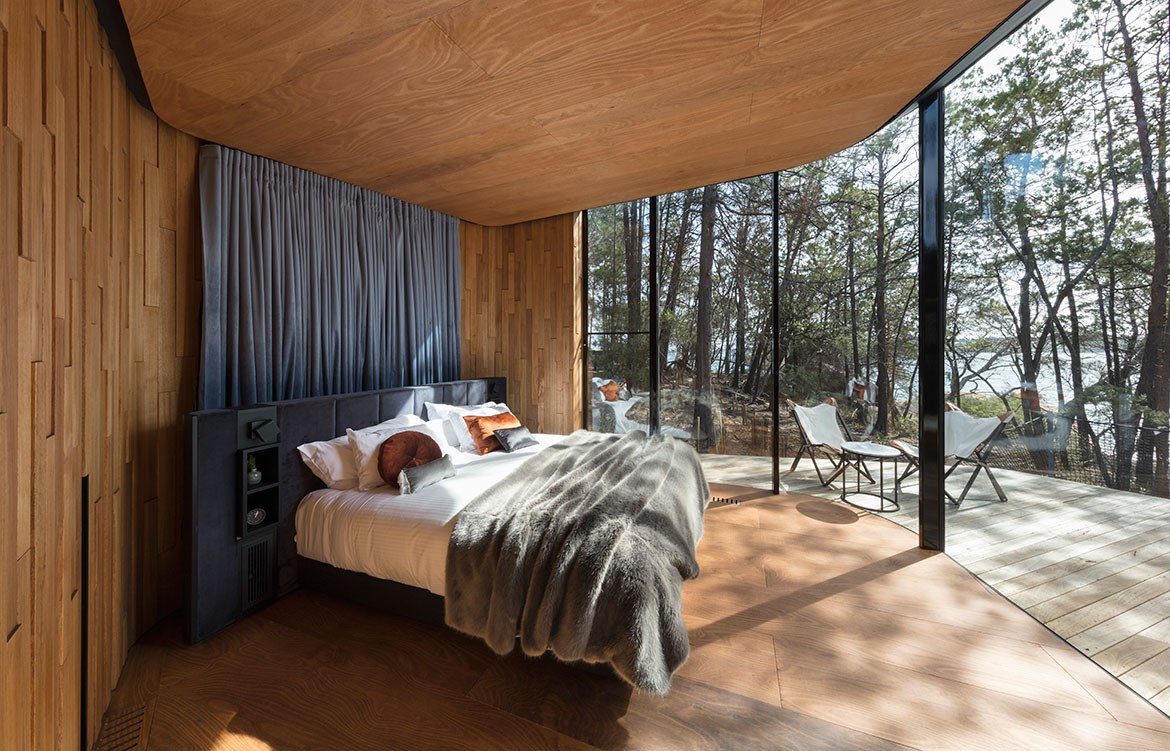 "Timber brings softness to a project," adds Michael. "It softens the room and gives the room a nice textural feel. It's also really good for layering wall fabrics and breaking a room up. It creates a bit more interest than a bland plasterboard wall.
"Blackwood has a lot of variances in its appearance, so that provides a really beautiful feature. The colours in it are great, making it a really nice warm timber."
Tasmanian timbers are known locally for their ease of use, suitability for internal applications, desirable colour variances in tone and appearance, longevity and availability. Projects like RACT Freycinet Lodge Coastal Pavilions are helping to spread the word nationally and internationally.
Tasmanian Timber
tasmaniantimber.com.au
Architecture by Liminal Studio
Photography by Dianna Snape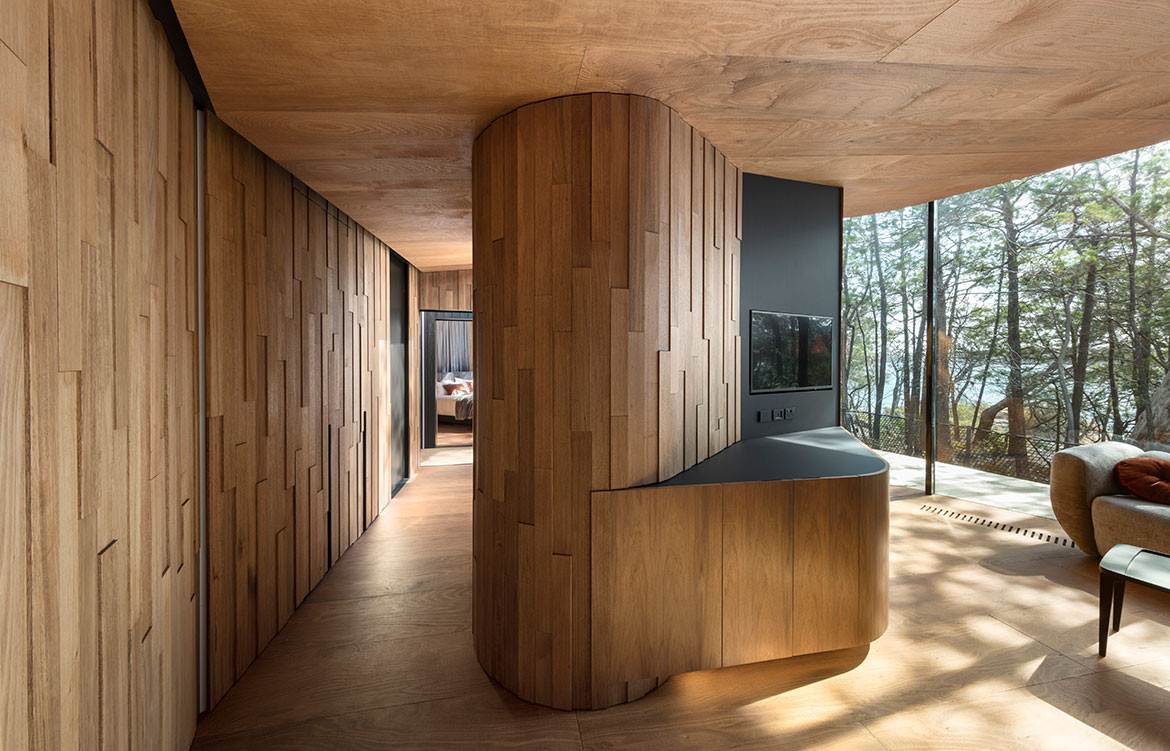 Tags: Australian Architecture, australian design, Diana Snape Tasmania, Freycinet Lodge, Liminal Studio, nature, Tasmanian Timber, timber, wood
---