For Italy's Cattelan Italia, furnishing the home – inside and out – is something precious. As the weather heats up and the summer sun is upon us, why not take your design ideas, whether indoors or out, to the next level? The entire Cattelan Italia range is an inspired and considered collection of expertly designed furniture, but these three get the HabitusLiving tick of approval for considered design, inside or out…
Designed by Giorgio Cattelan, Gordon Outdoor is a broad outdoor table available with either titanium, white or graphite embossed lacquered steel base. The interlinking legs of the table support the ceramic top, finished in matt Golden Calacatta.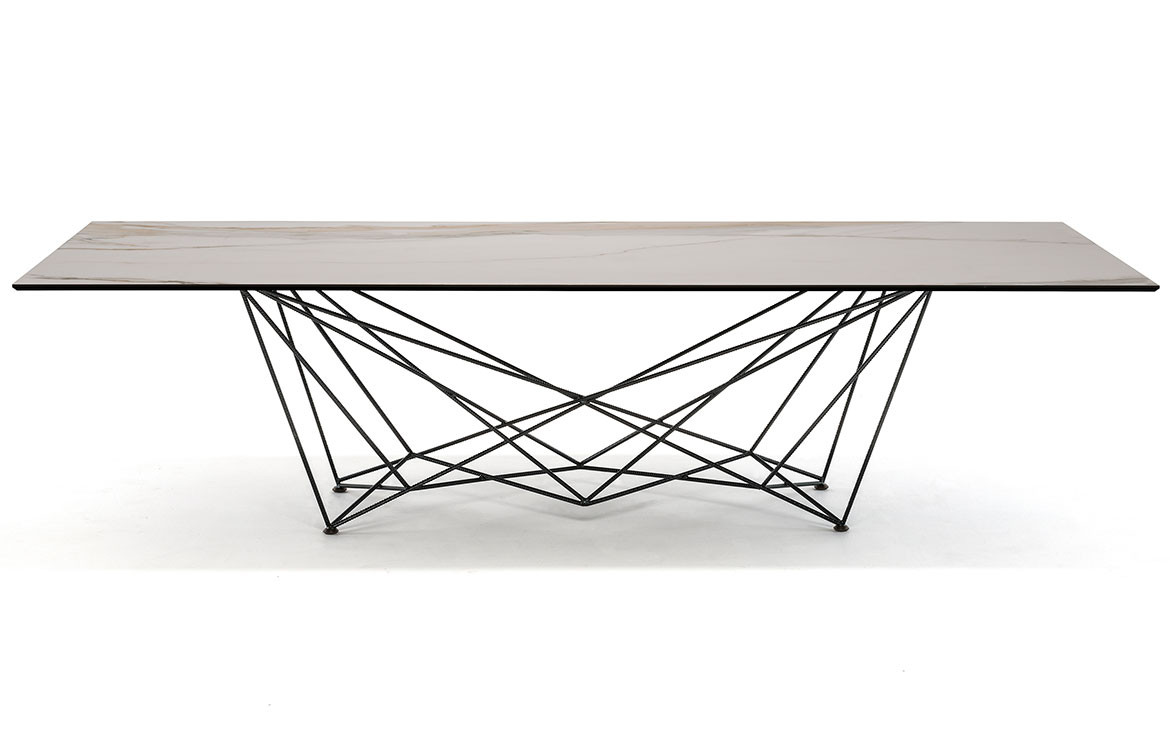 A perfect unison of both functionality and aesthetic design, the Gordon Outdoor table is a simple yet emblematic example of what outdoor design can be. Cocktails, books and snacks in the sun, resting on a table that adds a touch of elegance and lightness to the garden.
From designer Andrea Lucatello comes the Marathon table. Designed with a base in solid Canaletto walnut, burned oak stained ashwood or open pore matt black, the table is available in painted ashwood and titanium or neat, minimalist black embossed lacquered steel.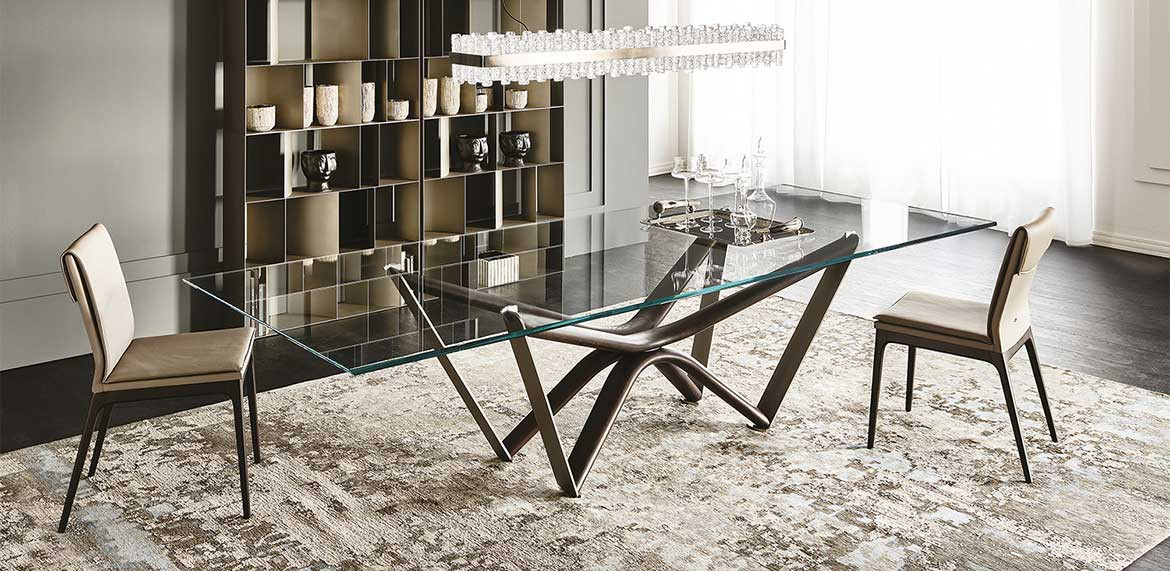 Marathon is a table to enjoy. Its strong presence helps shape the designer appeal of any room it's placed in. Cooling down in the summer heat in an air conditioned room should have designer excellence too.
The Chelsea sideboard from designer Alessio Bassan is available in matt white lacquered finish, oyster, grey or titanium wood, featuring internal clear glass shelves. The top of Chelsea is likewise available in a mix of finishes to suit any aesthetics, from extra clear white and grey, too oyster varnished glass or bronze mirrored glass.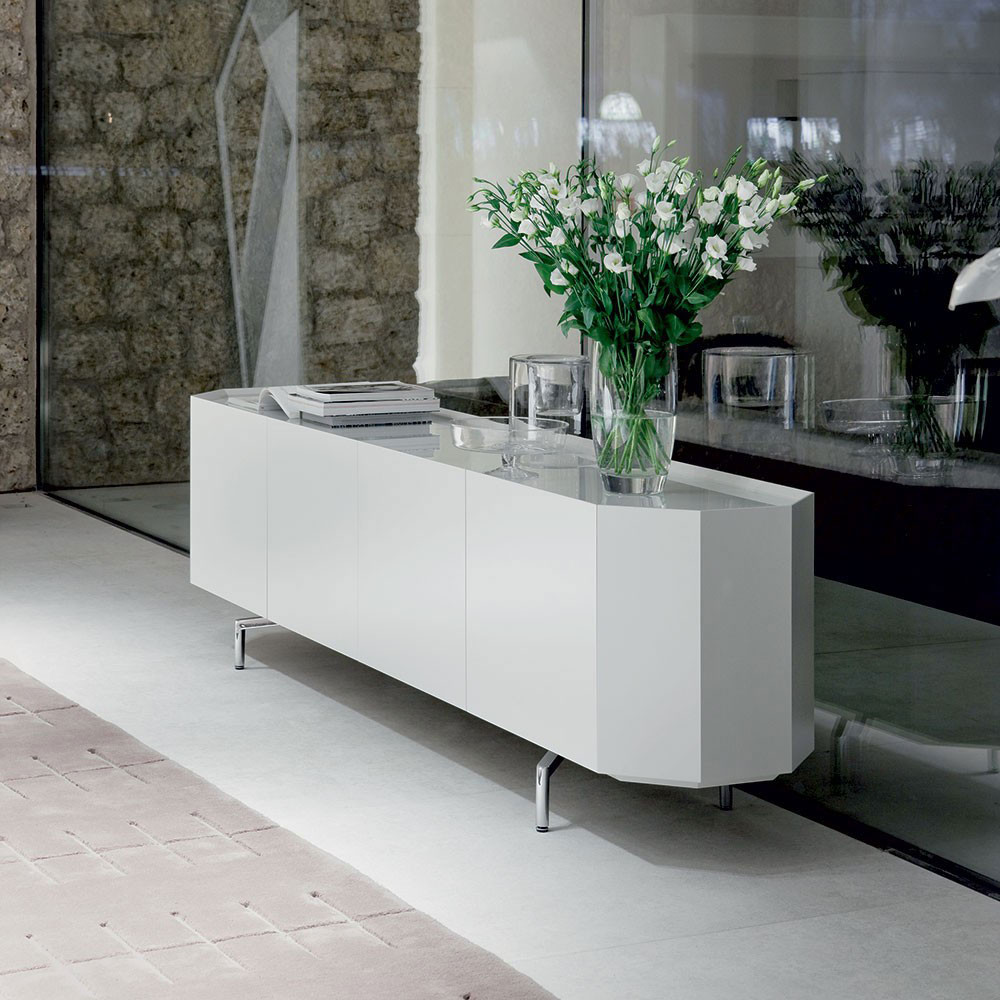 Exuding all the charm and functionality that comes from Italian design, the appeal of Chelsea comes in its variability of use – perfect for internal or external use. Any living room, home office, verandah or courtyard wall deserves to have some designer flourish, and the aesthetically charming nature of the angular Chelsea sideboard is more than an elegant storage unit. It's a statement that design is important, no matter the location.
Cattelan Italia
cattelanitalia.com/en
Tags: Alessio Bassan, Andrea Lucatello, Calacatta, cattelan italia, Giorgio Cattelan, indoor outdoor living, Italian design, sideboard, tables
---