A truly luxurious home is a carefully balanced cocktail of different ingredients, where architectural excellence and high-end interiors meet designer furnishings that celebrate both style and comfort. The recently revealed display apartment at the new Voyager residential tower at Yarra's Edge, Melbourne, is a study in how the right collaborations can elegantly achieve that perfect balance – and, in doing so, it immerses prospective homeowners in the enviable lifestyle that is possible at Voyager.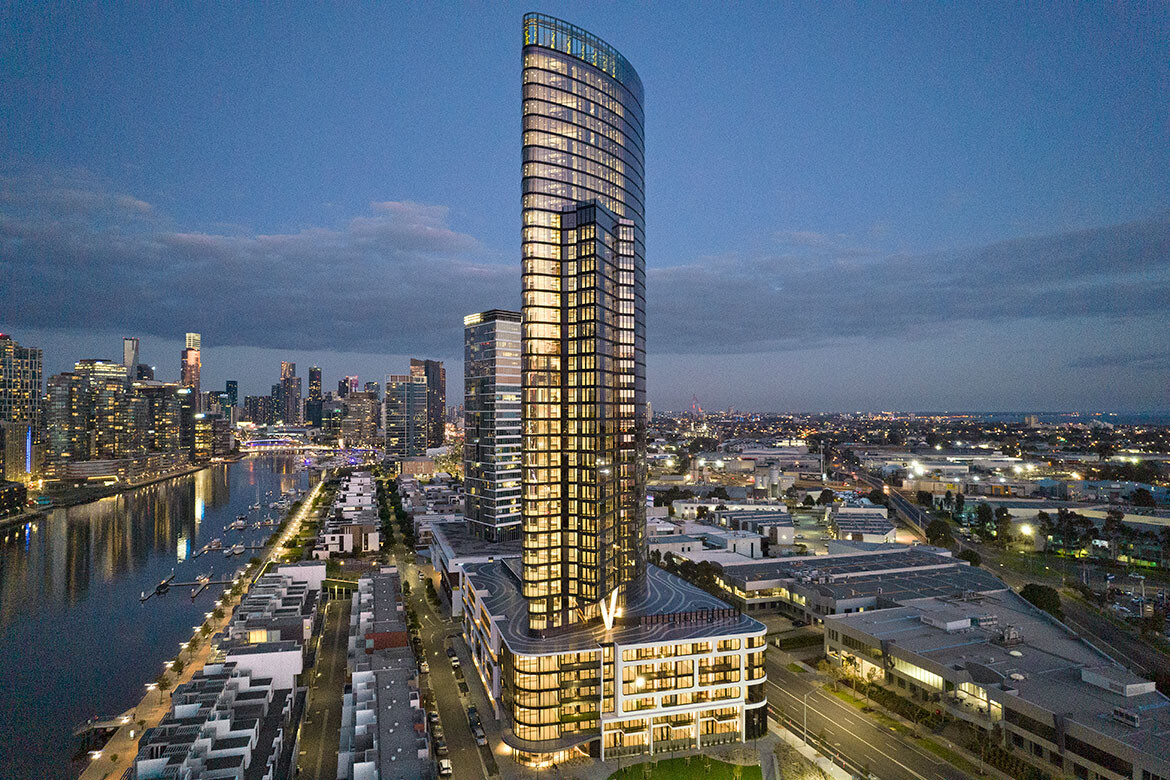 The visionary project brings together two iconic Australian design companies – property group Mirvac and furniture brand King to realise a new vision for urban living. With architecture and interiors by the award-winning Mirvac Design team, furnishings by King, and styling by King Brand Ambassador Neale Whitaker, the apartment reimagines Australian luxury.
The 130-metre Voyager tower is located in the Yarra's Edge precinct, a vibrant community developed by Mirvac that is ideally positioned between the river, the city, and the bay. Overlooking the Bolte Bridge and boasting expansive views of the Yarra River, Port Phillip Bay and the sparkling city beyond, the new tower is defined by a striking curved bronze façade that transforms its appearance with the ever-changing light of the sun. This bold exterior form is reflected in the elegant, clean lines which celebrates the naturalism of the timeless interior, and the display apartment also takes its design cues from the architecture.
The three-bedroom apartment – which features an expansive living/dining area, study nook, and outdoor entertaining space – was styled by Whitaker, one of Australia's most renowned interior experts, to help future owners visualise a life of luxury in the Voyager tower. The home has been conceived as a tranquil escape from the rush of the bustling city, an approach that complements the understated and timeless ethos behind each piece of King furniture.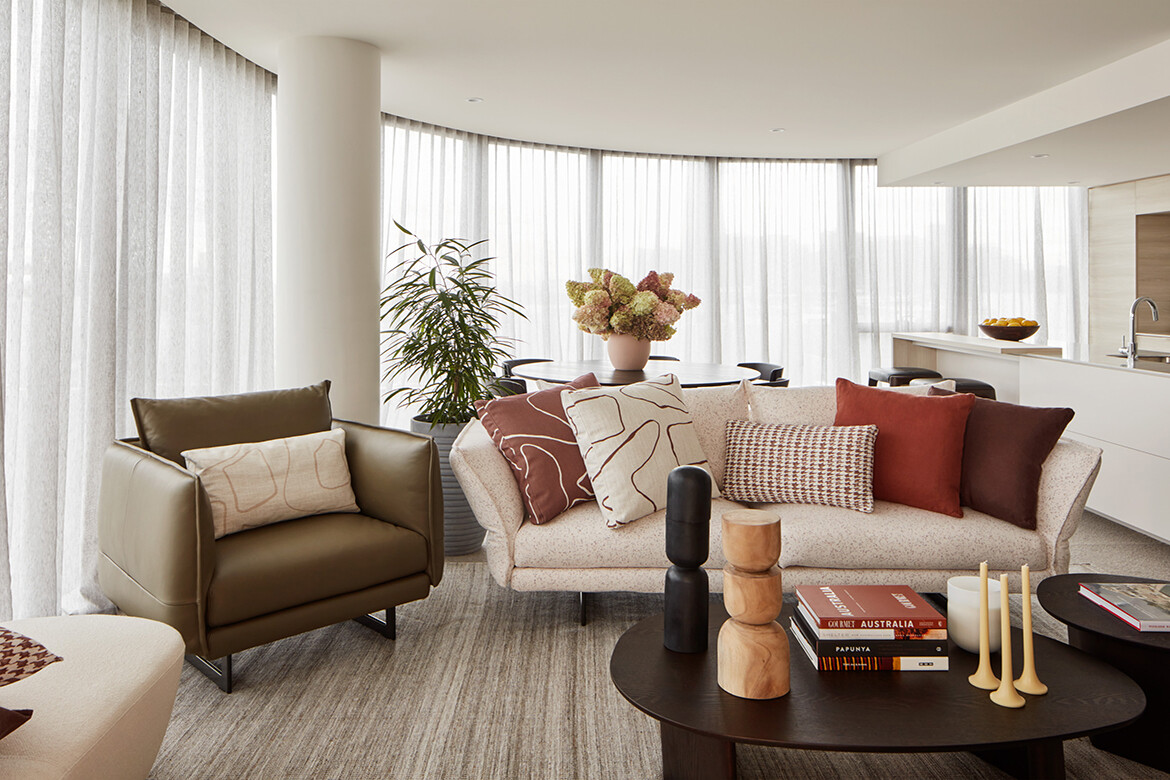 The aerodynamic lines of the Zaza Sofa and the sculptural Issho Coffee Table and Dining Table anchor the open-plan living/dining area, while the innovative Vertio Wall System offers extra storage. A relaxing atmosphere is evoked with a palette of contemporary, neutral tones complemented by the beautiful Smoked Oak timber finish on the furniture pieces.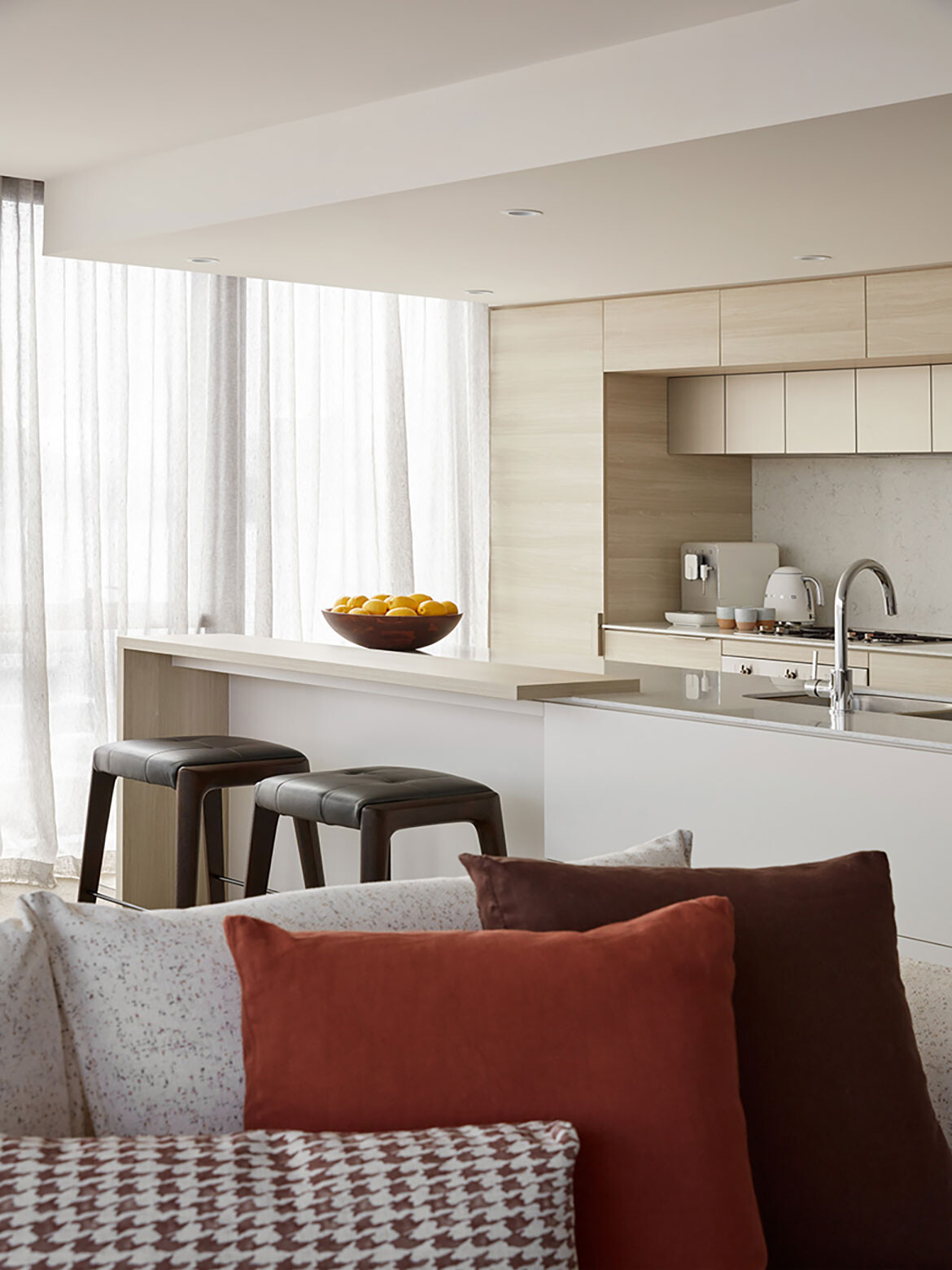 This scheme extends to the outdoor entertainment area, which has been divided into two separate zones – dining and lounge – to enhance its functionality. Both spaces are furnished with the Quay Outdoor collection in silver fabric, Dawn WeatherWeave® and Salt KingCote™ frame.
"Contemporary King designs, like the Zaza Sofa and Quay Outdoor, work seamlessly with an infinite number of styles and cleverly adapt to suit different lifestyles, making them perfect for modern apartment living," explains Whitaker.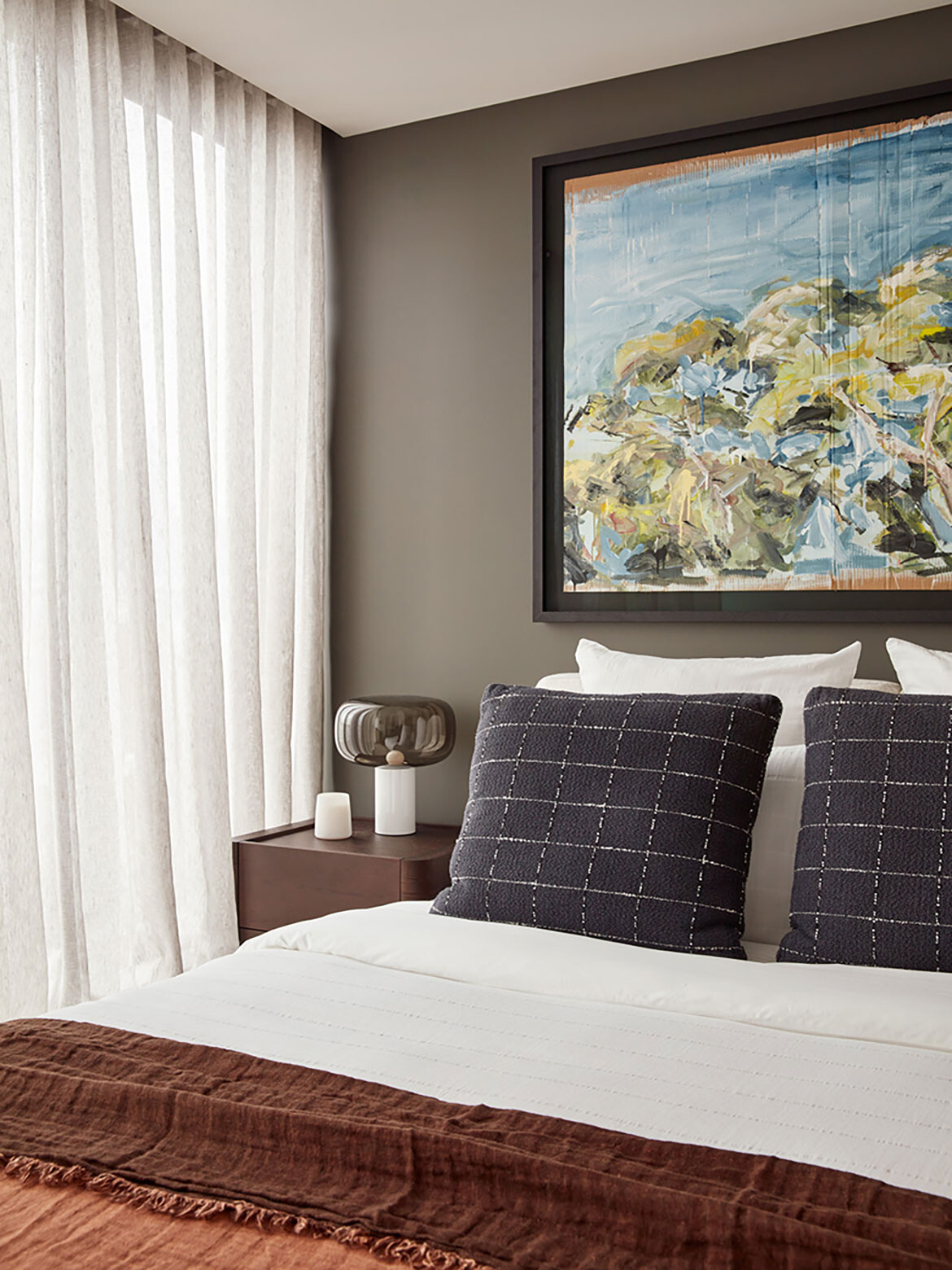 The success of the display apartment is not only driven by Whitaker's inspiring vision, but the combined design heritage of King and Mirvac. Both companies can trace its origins back five decades, and have built impressive reputations on award-winning design that celebrates sustainability and timelessness; underpinned with an aim to transform and enrich the way people live. And, the impactful display apartment at the Voyager tower is testament to the strong collaboration between two such powerhouses of Australian design.

King
Kingliving.com

Mirvac
mirvac.com
---
---