From Salone del Mobile to Australia, AXOR's MyEdition is a sleek and boundary pushing tap. Entirely customisable to suit any bathroom or kitchen aesthetic, the secret of the tap is in its uniquely engineered technology. The spray from the MyEdition tap, named PowderRain, delivers a sensuous experience on the skin, the first time this feature has been included in a hand tap.
Designed in collaboration with Phoenix Design, following an unveiling at the 2018 Milan Design Fair, the award winning design in 2019 sees the addition of a new, exclusive finish for the collection: Satin Black, resulting in even more customisation and design options.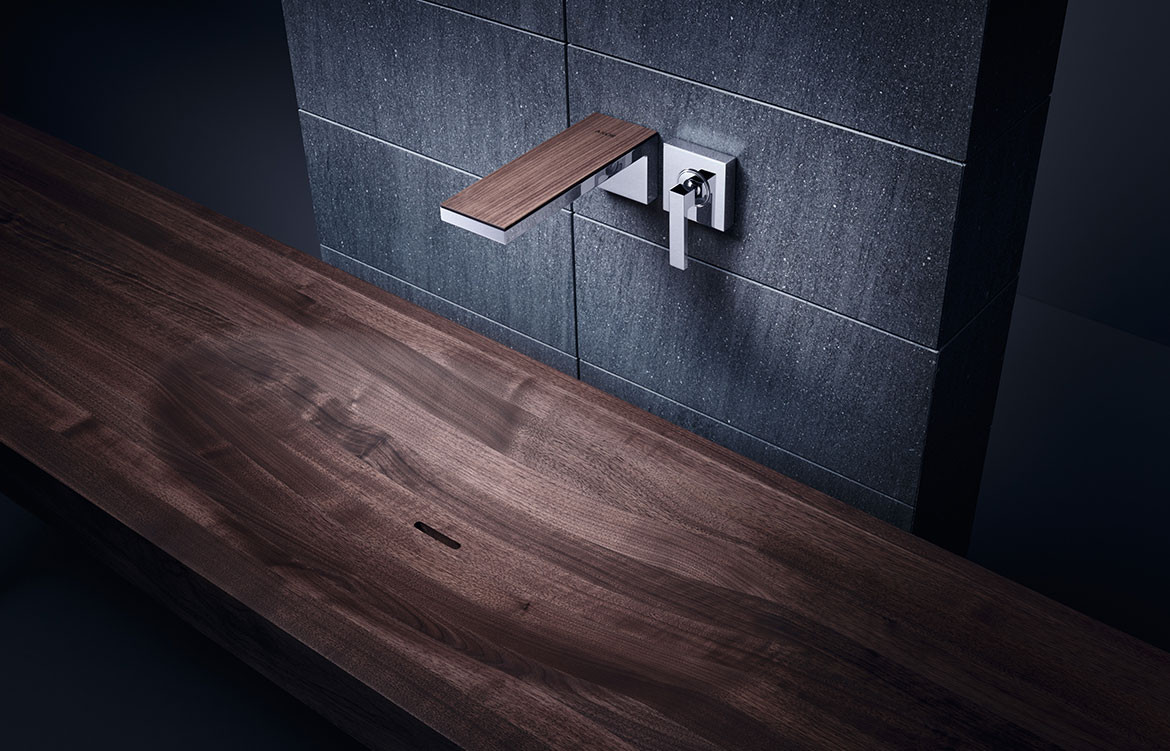 Linear, Monolithic, Architectural
The clean, linear design of MyEdition allows for personal expression and creativity in how its employed in the home. The tap itself consists of two parts, a body and a plate. Available in four standard finishes – Chrome with mirrored glass, Chrome with black glass, Satin Black with black glass and Satin Black with Brushed Bronze – the taps can also be tailor-made to satisfy personal preferences, allowing for the 16 AXOR FinishPlus PVD surfaces and exclusive AXOR Signature materials and colours such as metal, wood, marble, leather, and the new Satin Black to be used in the design.
The result is a beautiful tap available in over 350 design choices, because AXOR knows no two homes are the same, and every aesthetic deserves tapware that will suit its space.
"Making a personal statement through customised interiors is the essence of luxury," says Andreas Diefenbach of Phoenix Design, "With the AXOR MyEdition collection, we have set the stage for personal creativity – colours, materials and patterns create the point of departure for a unique and personalised tap."
AXOR FinishPlus and AXOR Signature
The 16 special AXOR FinishPlus surfaces are setting new standards for tap design. Manufactured using the most sophisticated technologies available, these brilliant finishes, from 'Polished Gold Optic' to 'Brushed Black Chrome' no only look great, but are designed to be extremely robust and durable, sure to keep looking brilliant for years to come.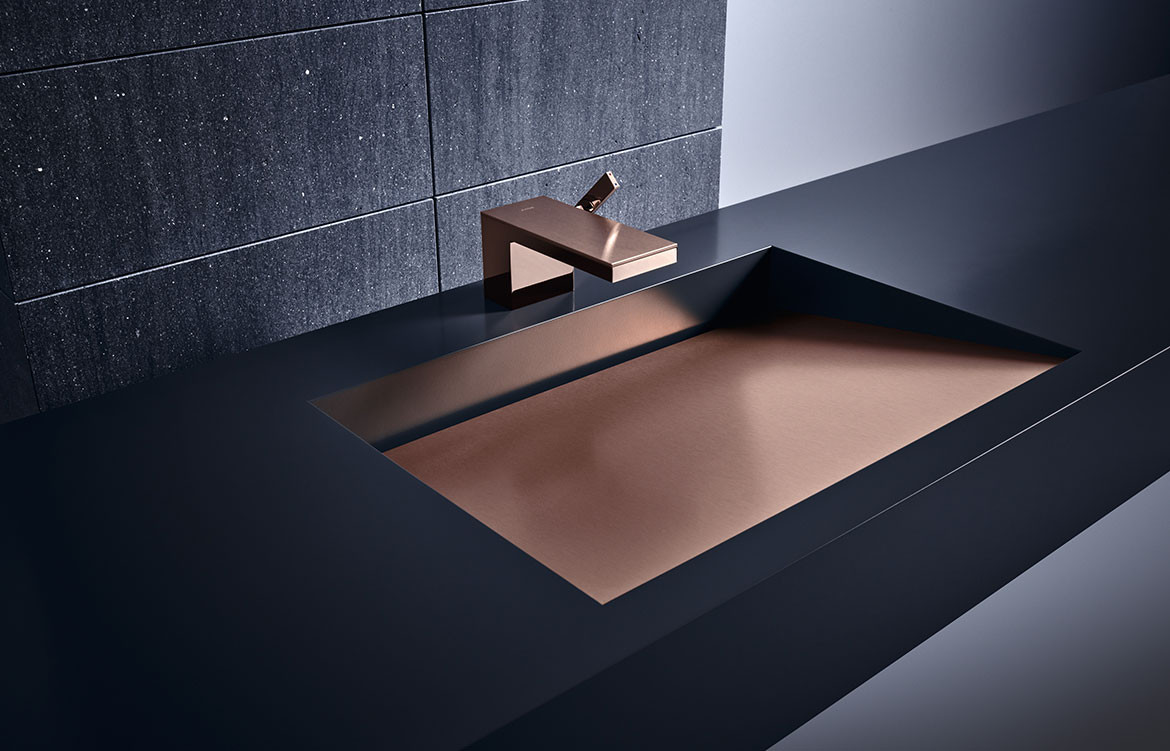 From bespoke pieces to large-scale quantities, taps and accessories with AXOR FinishPlus surfaces all reflect the personality and character of the custom finishes you select. Each colour is the result of a process of intensive development and finishing in advanced vacuum chambers.
Water Designed to Perfection
Undeniably sleek, stylish, and suited to any contemporary design, the real hero of the MyEdition range is under the hood. The innovative PowderRain spray type provides the collection with a silky, soft moistening of the skin.
The PowderRain technology fascinated visitors at the Milan furniture fair with its delicate feel and soothing acoustics, and is available now for Australian design lovers. Nearly noiseless in its operation, the droplets caress and moisten the skin without bouncing off; enveloping the user in a cocoon of water.
The AXOR MyEdition taps are available in Australia through the design experts at hansgrohe.
hansgrohe
hansgrohe.com.au
Tags: axor, Axor MyEdition, bathroomware, hansgrohe, tapware
---