When it comes to savouring a good drop, storage is everything. The life of a wine can substantially decrease after only a few weeks of improper storage — inconsistent temperatures, as well as excessive heat and light exposure, causes oxidation, unpleasant aromas and the loss of its fruity or floral flavours. When stored correctly, however, wine continues to develop its natural flavour and, once it reaches maturity, it will taste much deeper and complex.
Where wine storage goes wrong
Across the board, there are two critical wine storage faux pas most commonly made – and they both come down to storage location.
Wine is most commonly stored in the kitchen, but contrary to this popular practice, it is actually one of the most unsuitable locations in the house. It's well lit and has a constantly fluctuating temperature, especially near the stovetop, fridge or oven as they dissipate substantial amounts of varying heat levels.
On the other hand, some prefer to shelve their wine collections someplace within their homes akin to a cellar, such as a garage or basement. Unfortunately, this is another prevalent wine storage mistake, as these environments generally have poor air quality — carbon monoxide dispelled from your car, or the accumulation of dust could result in wine contamination and bad odours.
So we now arrive at the pivotal question: what is the optimum wine storage solution for a house? According to the professionals, there are six conditions to storing wine at home like a connoisseur: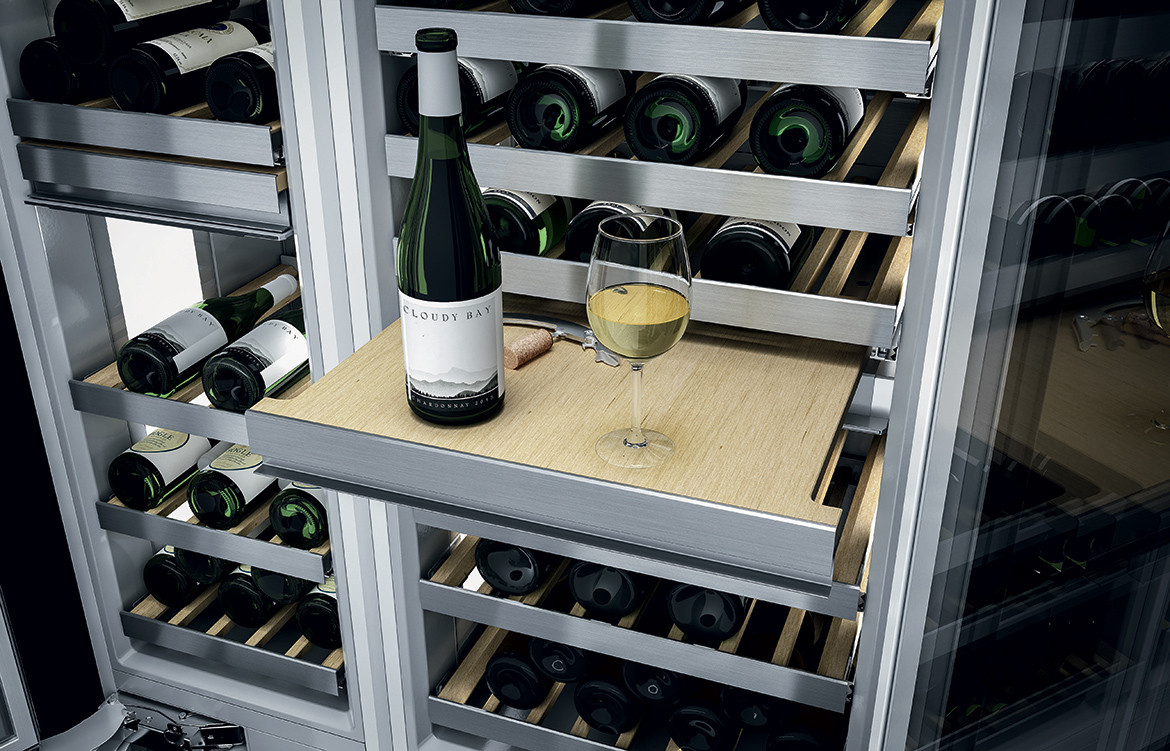 1. Get the lighting right
The correct lighting is imperative — anything that's too bright and emits heat can damage your wine. Instead, a soft, brightening effect created through LED technology is more efficient than traditional lighting, preserving both your wines and the atmosphere of your home.
2. Fine wine needs fresh air
As mentioned earlier, the finest wine collections deserve the best air quality. Ensure that your storage has a form of air purification or filtration to prevent any contamination.
3. Protect and preserve using the right doors
An unlikely and often forgotten feature of wine storage are the doors. Indeed, they are required to create the dark environment that's necessary for correct preservation, but also to avoid exposure to UV light. This natural light, in particular, results in the formation of hydrogen sulphide compounds in wine, which affect tannins and colour.
Further, ensure that you select doors which close smoothly and quietly, to eliminate slamming and unnecessary vibrations which can damage your bottles.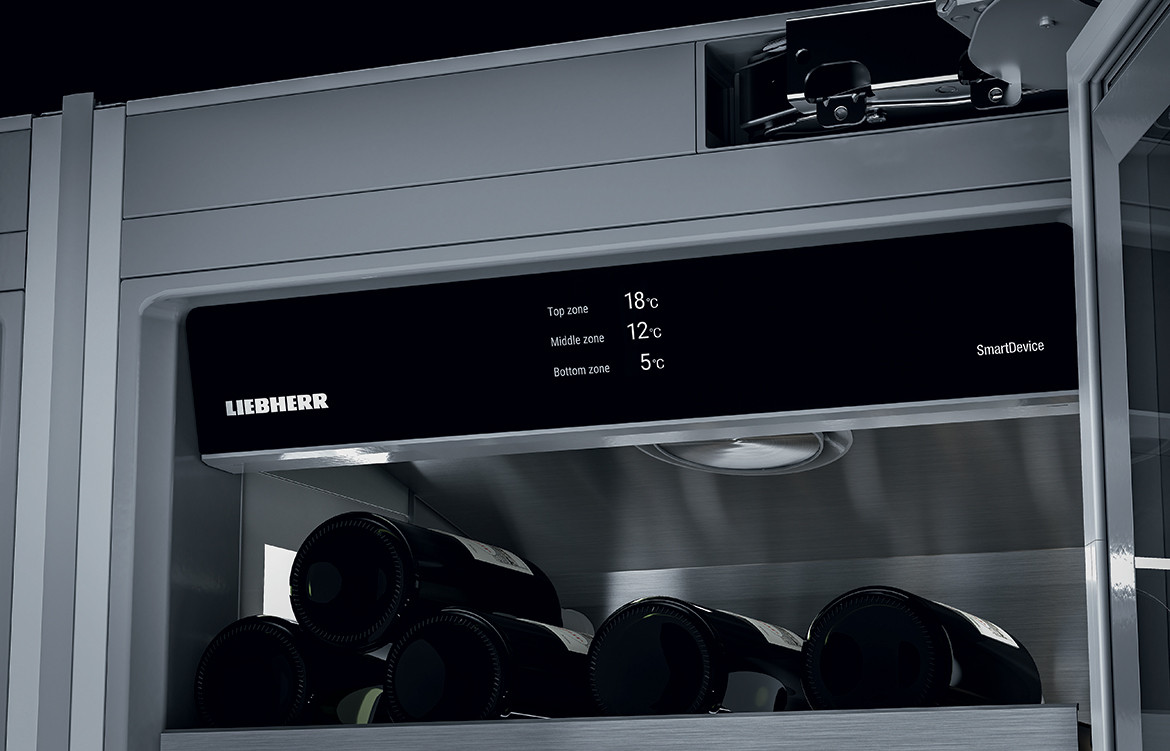 4. Maintain perfect temperature
Of course, to store wine like a connoisseur, it is absolutely imperative to protect wine from temperature fluctuations. The ideal preservation temperature is between 12ºC and 14ºC — although this is not a wide range, constant variation damages wine structure, flavour and life expectancy. Therefore, ensure your form of storage can maintain precise temperatures and keep your wine safe from overheating undercooling.
5. Take control of the environment
As all these factors of light, air and heat come into play, it's important to be able to effortlessly control and adjust every feature of your storage compartments.
6. Store with style
Aesthetics are always important, and wine storage shouldn't have to compromise the atmosphere and exuberance of your home. Choose a storage with considered stylistic design and incorporate accessories, such as door handles, wooden racks, custom engravings — don't hold back from expressing your creativity.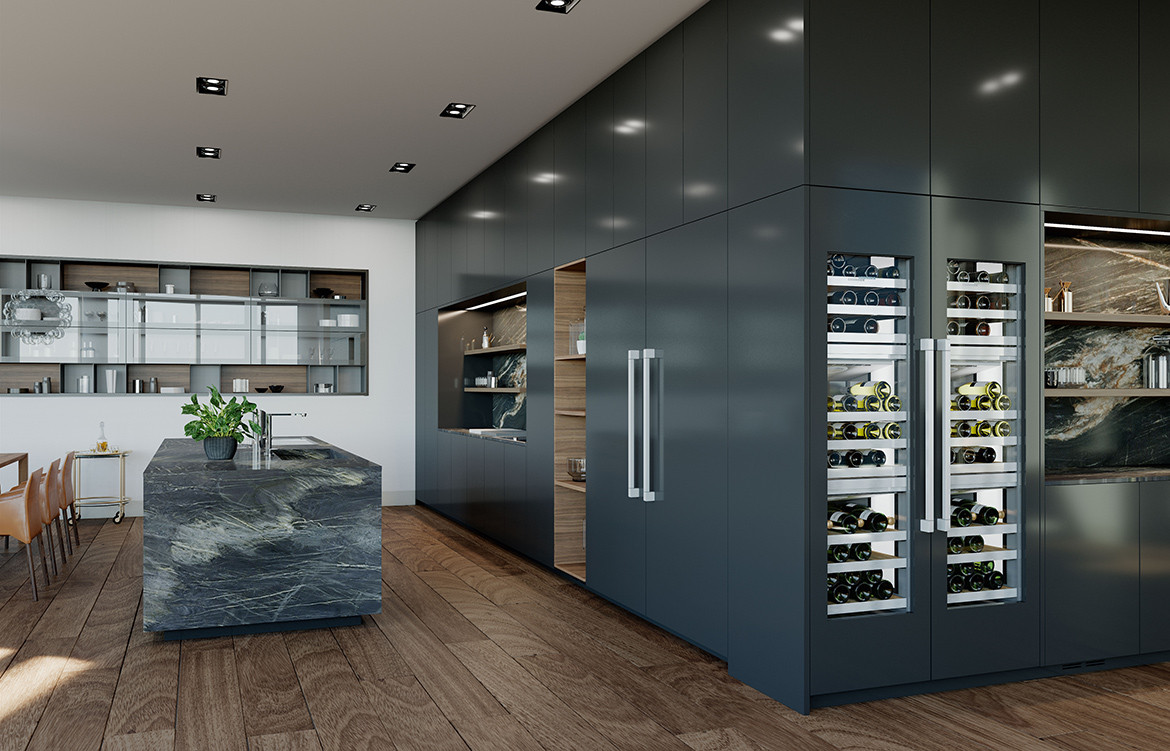 Achieving ideal wine storage conditions at home: the solution
Liebherr's Monolith Wine Cabinet — exclusively distributed by Andi Co. in Australia — consists of innovative features and world-leading design technology that make it the perfect storage environment for wine preservation. Addressing every factor mentioned above, it is the contemporary built-in solution for the wine connoisseur.
Features like the soft and low heat InfinityLight LED technology, FreshAir Activated Charcoal Filter, SoftSystem for doors, temperature regulation through InfinityProtect, InfinitySwipe control panel, and their wide range of accessories, make Liebherr's Monolith Wine Cabinet a distinctive and flawless wine storage option.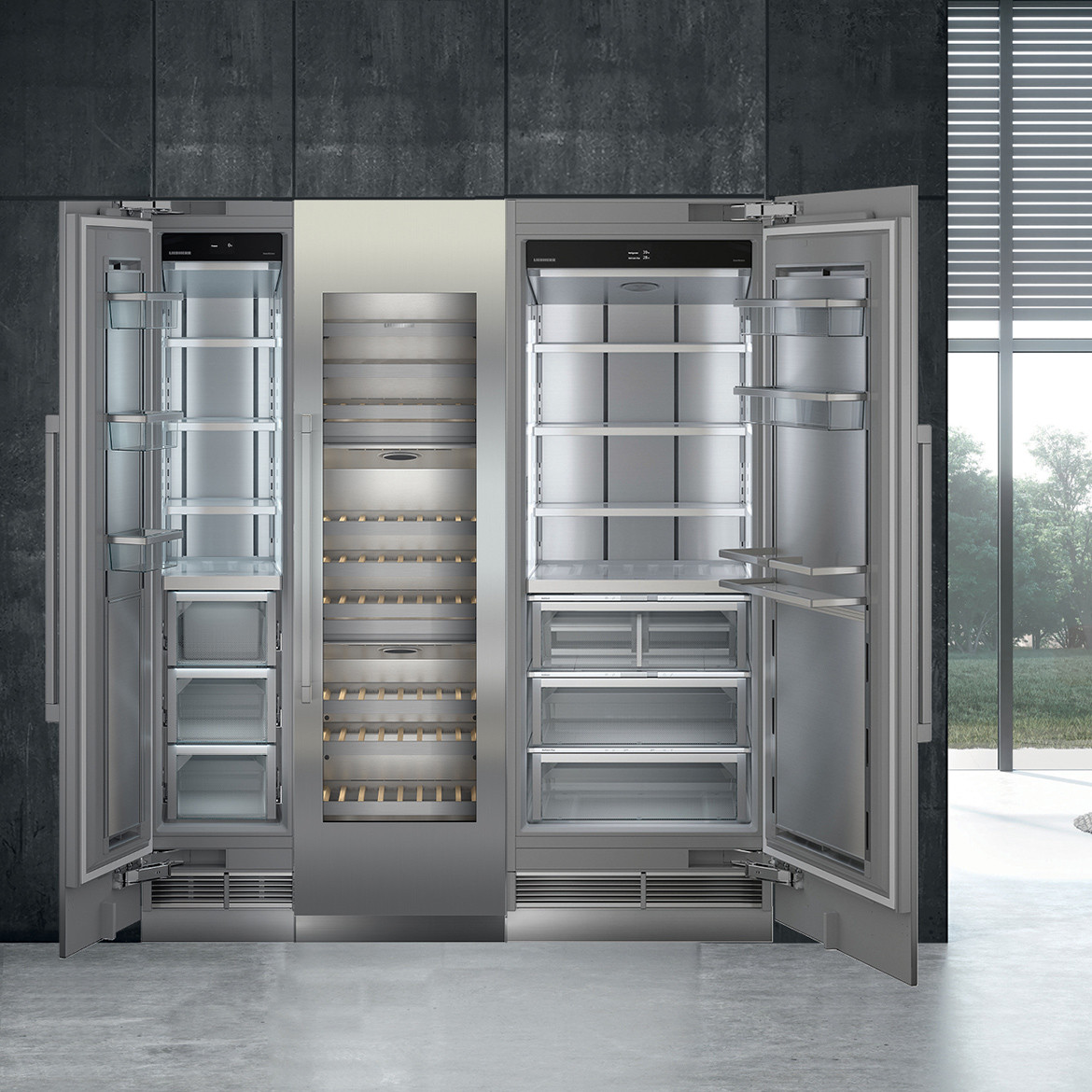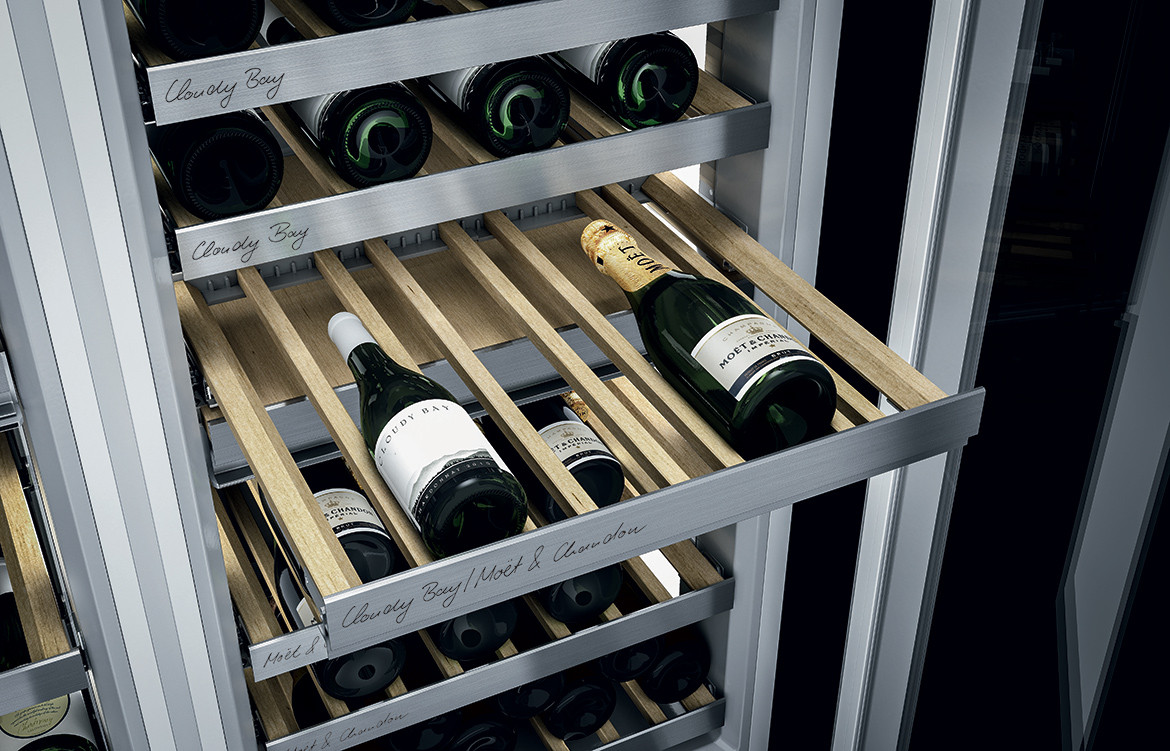 Liebherr's sleek, flawless Monolith Wine Cabinet from Andi Co. truly delivers convenience and practicality with its incorporation of storage features. Providing unmatched protection, precision and professionalism, the Monolith Wine Cabinet creates the perfect environment to store and preserve wine.
Liebherr
Tags: Andi-Co, Fixed & Fitted, fixtures & fittings, Liebherr, Refrigeration, wine storage solutions
---