Many know and love Ritzwell for the pillars it began with in 1992, pillars that are still central to the Japanese brand's DNA today. Fundamentally, Ritzwell's mission was and remains to create ultra comfortable furniture that exudes aesthetically elegant design. For almost three decades now the design team has met this brief by using high quality materials, exhibiting a meticulous attention to detail (for function as well as form), and drawing from historic Japanese design principles that reference their culture and iconic design aesthetics.
In place of a physical launch at Salone del Mobile this year, Ritzwell has unveiled four new designs digitally, accessing architects, interior designers and Design Hunters with unrivalled immediacy across the globe.
True to form and practice, the Rivage Lounge Chair, MT Bench and Mo Bridge Desk and Stool balance modern design principles and classic Japanese design sensibilities that echo those of Scandinavia. All the while comfort, form and function remain of the utmost importance.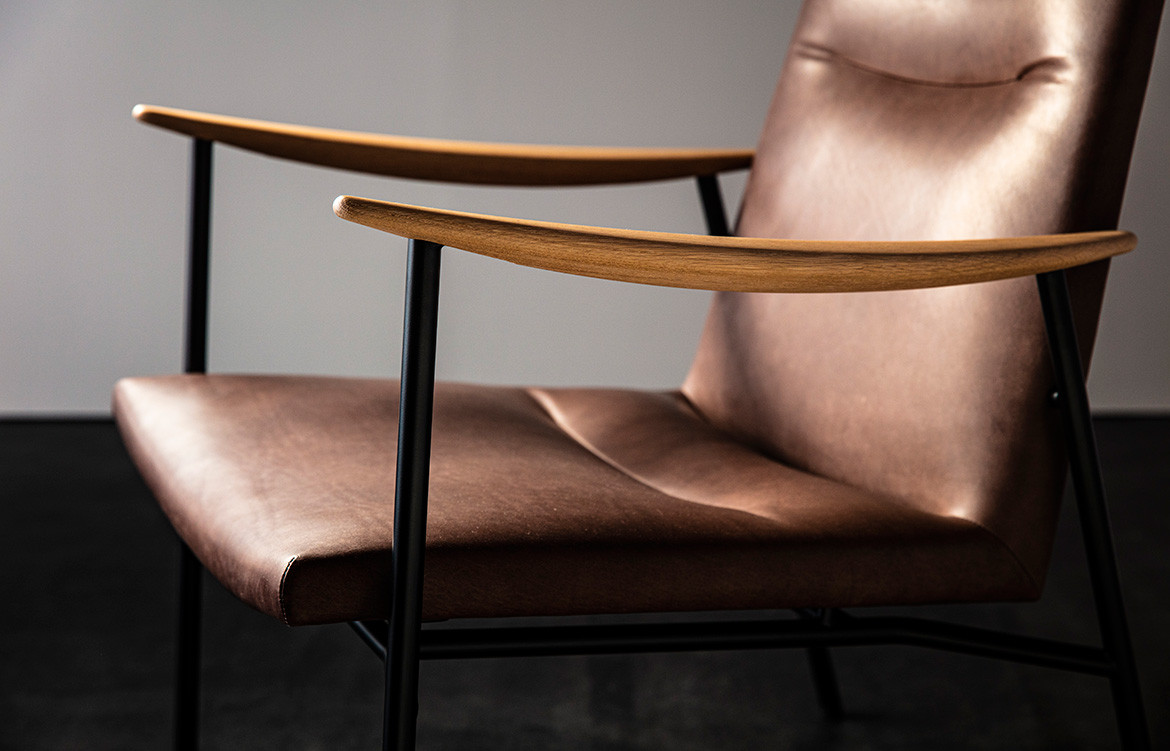 The Rivage Lounge Chair is designed by Atelier D.Q. and evokes mid-century design characteristics alongside a modern, minimalist form. A solid steel frame ensures durability while distinct bow-shaped armrests carved from timber offer comfort. The armrests are available in solid Walnut or solid Oak with a natural, black or white stain finish. As standard, the frame comes in a black powder coated finish. Alternatively an acrylic urethane finish is available in six colours. Fabric or leather upholstery is available pertaining to preference and purpose.
Similarly to the Rivage Lounge Chair, the MT Bench offers a combination of traditional and strikingly contemporary design. At the hands of industrial designer Shinsaku Miyamoto, the slim lines of the slender steel frame are carried through to the flat yet detailed interwoven leather on the seat. However a soft cushion lies underneath so that comfort is not sacrificed. The hard leather is available in black, burgundy, taupe grey, dark brown or vinatge brown while the timber can be specified in solid Walnut or solid Oak.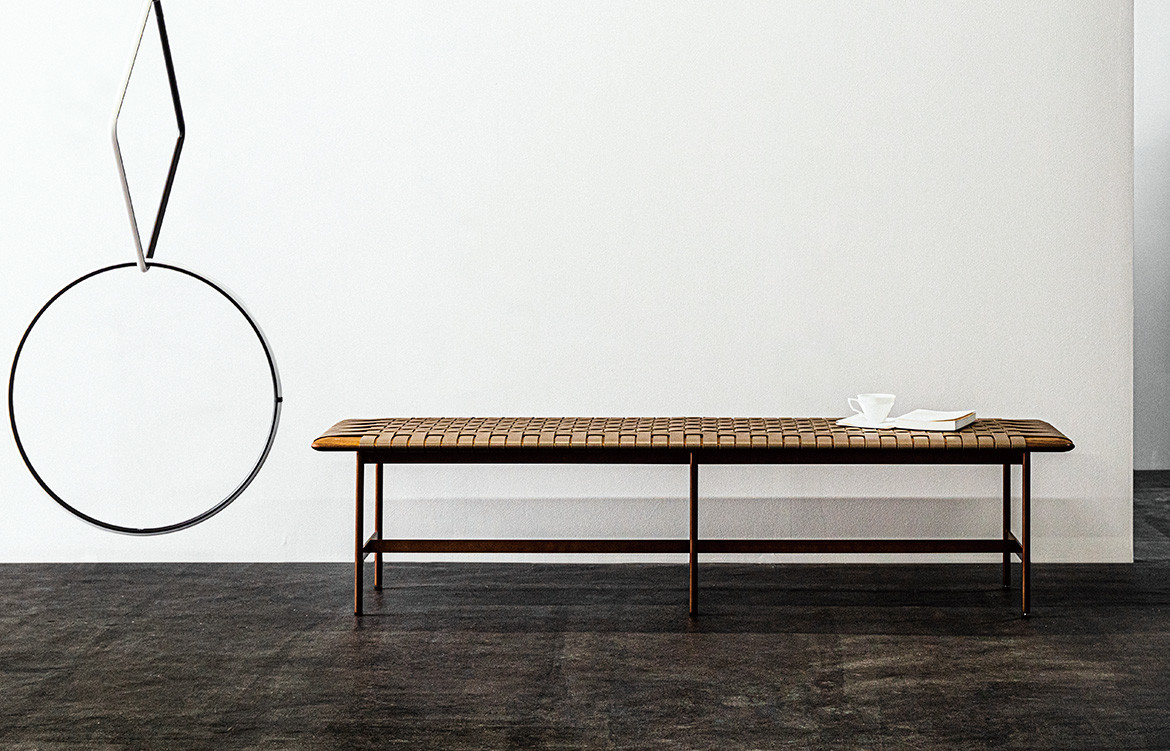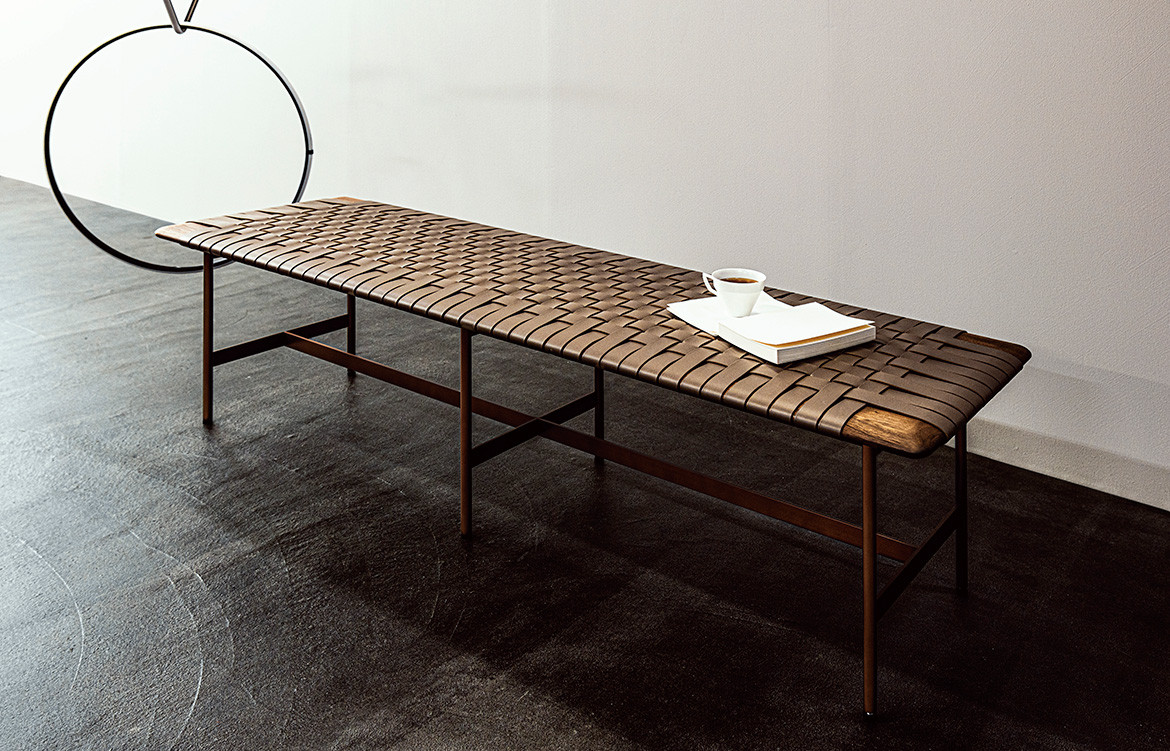 The desk and stool within the Mo Bridge line, also designed by Shinsaku Miyamoto share the same elegant and sophisticated good looks. The Mo Bridge Desk has tapered, solid timber legs atop which sit a bevelled edges solid timber desk. The timber is available as either solid Walnut or solid Oak in a natural or black or white stain, finished with a decorative yet practical desk pad in thick leather. The stool shares the same tapered timber legs of the desk and mirrors the interwoven leather details of the MT Bench. The stool is available in two sizes (one slightly more elongated than the other), and the same five colour ways as the MT Bench: black, burgundy, taupe grey, vintage brown or dark brown.
Stylecraft
stylecraft.com.au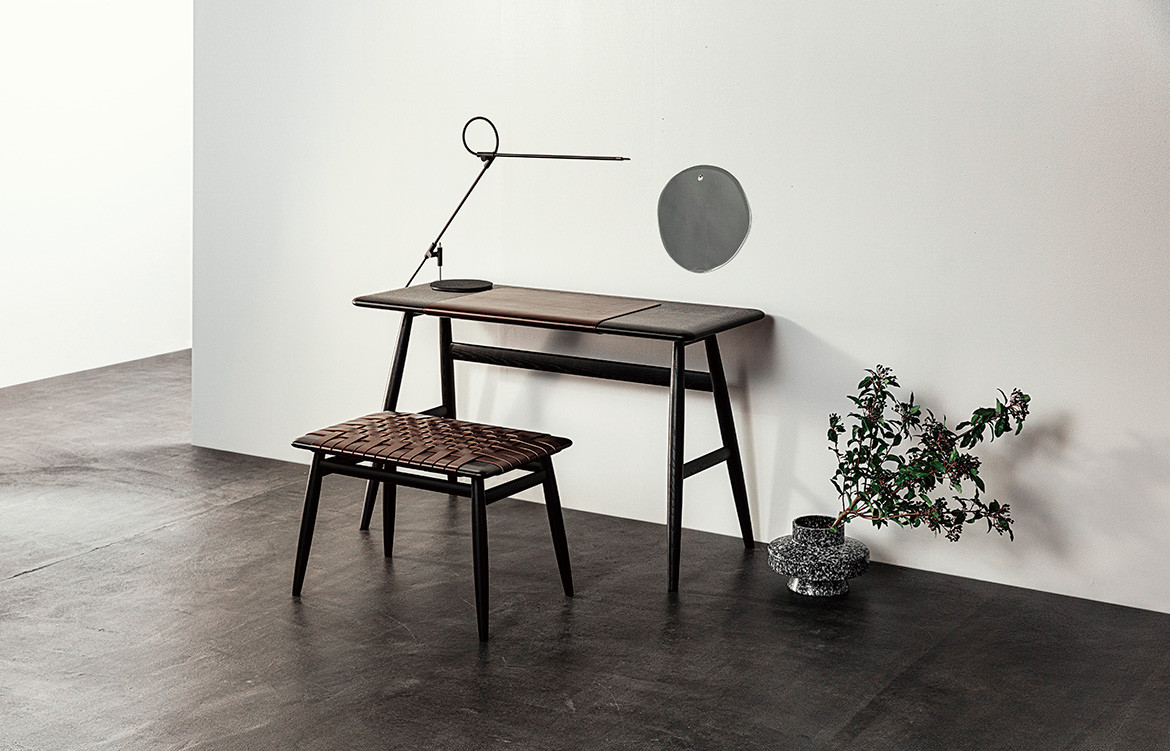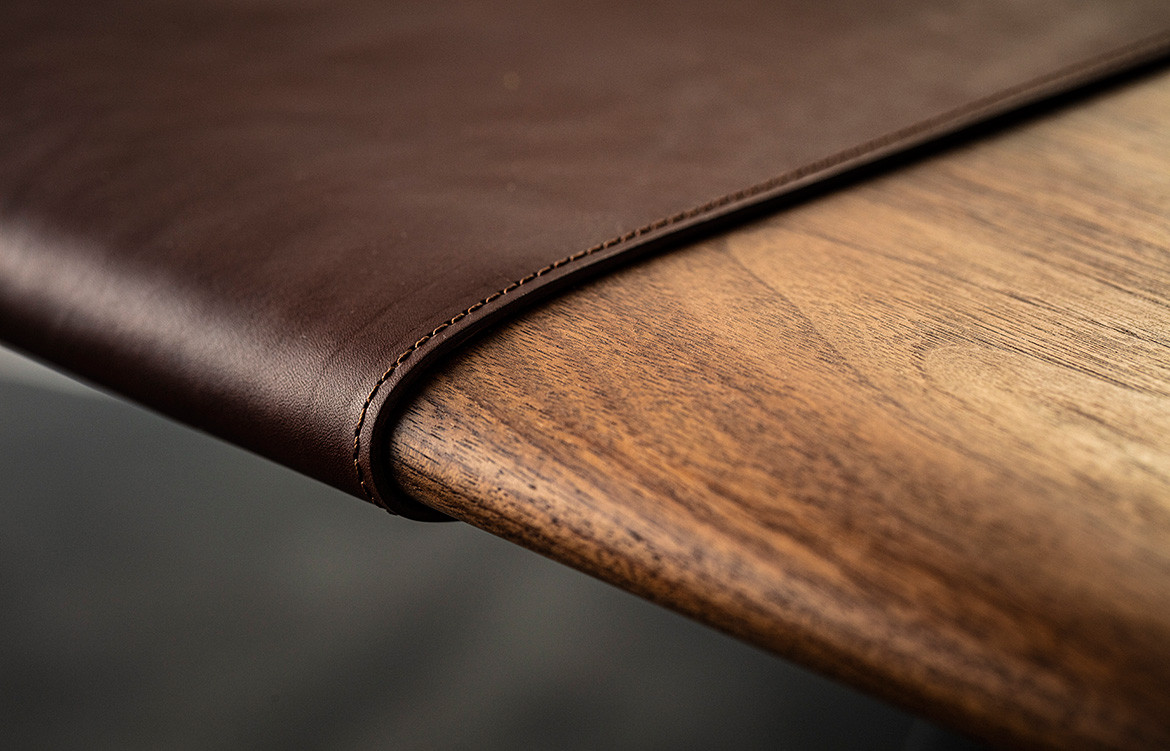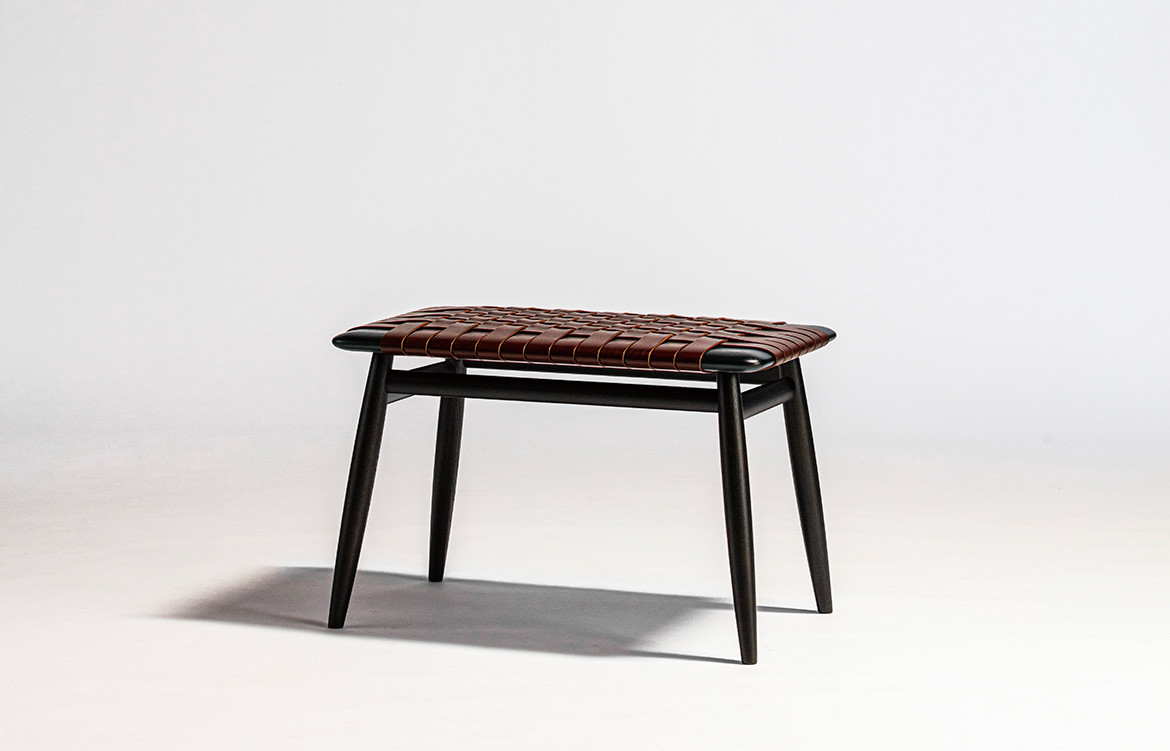 ---