Rocks On's complete range of large format porcelain and ceramic tiles and slabs bring refined luxury and space to a variety of hard surface areas throughout residential, commercial and public developments – indoors and outdoors.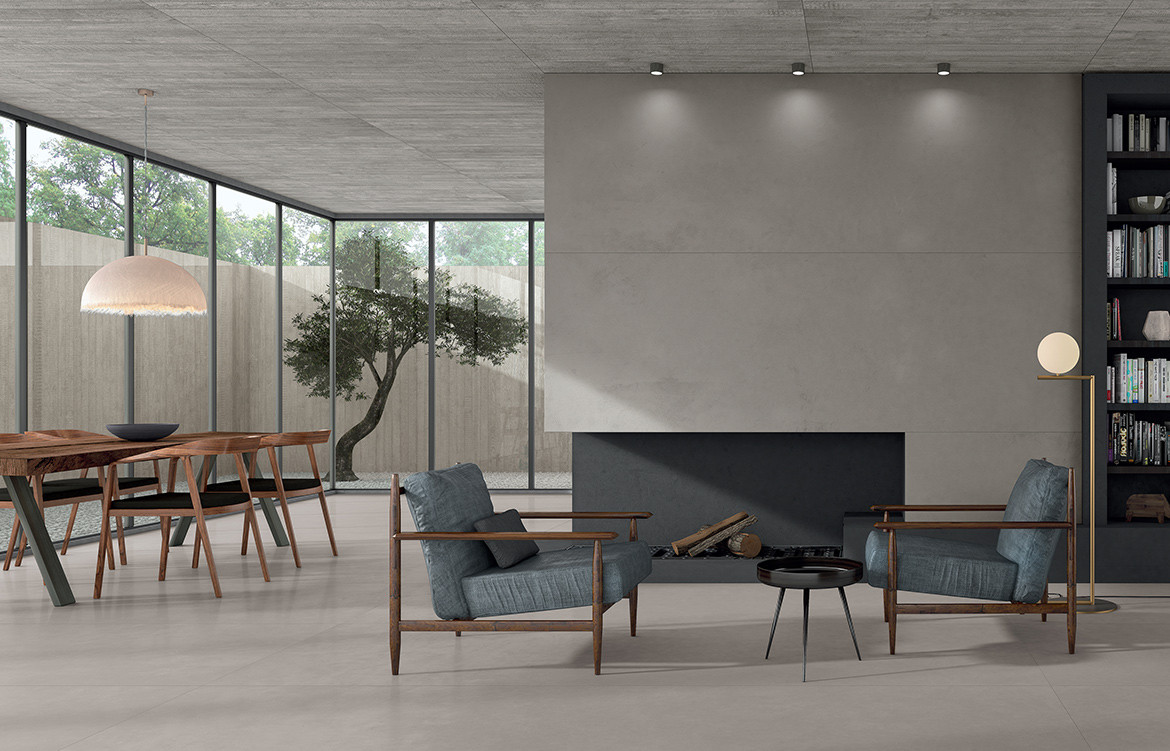 While their extensive tile selection can be used to create visually stunning floors and walls, their larger format porcelain slabs are perfect for vanities, bench tops, splashbacks, tables and furniture, plus create seamless internal and external wall cladding.
Offering an array of surface finishes, the range provides the perfect aesthetic for any application. From the timeless elegance of marble, the character-filled versatility of concrete, the raw iridescence of metal, to the organic simplicity of stone, and the innovative qualities of decorative finishes, Rocks On completes the desired look for any space.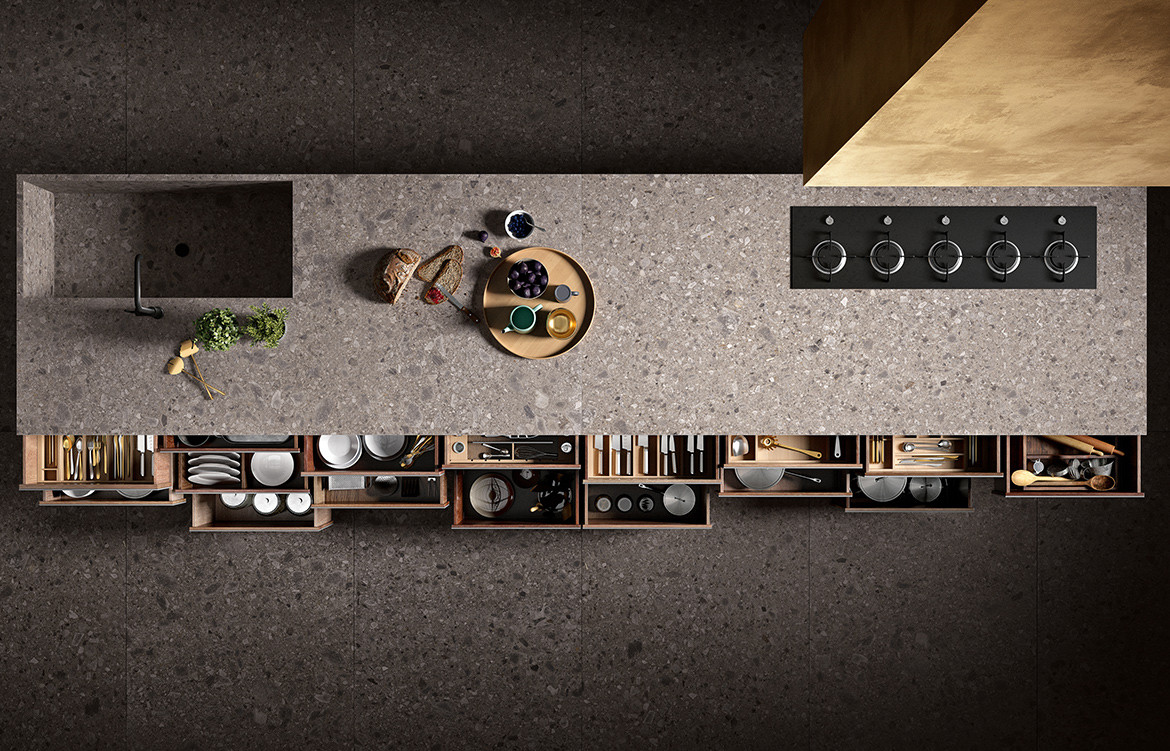 Beyond an undeniable visual appeal, porcelain and ceramic tiles and slabs also offer numerous material benefits. They are water, scratch, stain and chemical resistant which makes them both versatile and easy to maintain. High performers even in harsh weather, these tiles and slabs provide excellent thermal performance – particularly useful when used as cladding or flooring. And thanks to their antibacterial and anti-VOC properties, they are safe both for people and for the environment.
With a solution for every aesthetic, and seamless compositional interpretations that enlarge any project space, these versatile large  format porcelain and ceramic tile and slab options are available to designers and specifiers nationwide – and further establish that for every hard surface requirement, Rocks On has the solution.
Rocks On
rockson.com.au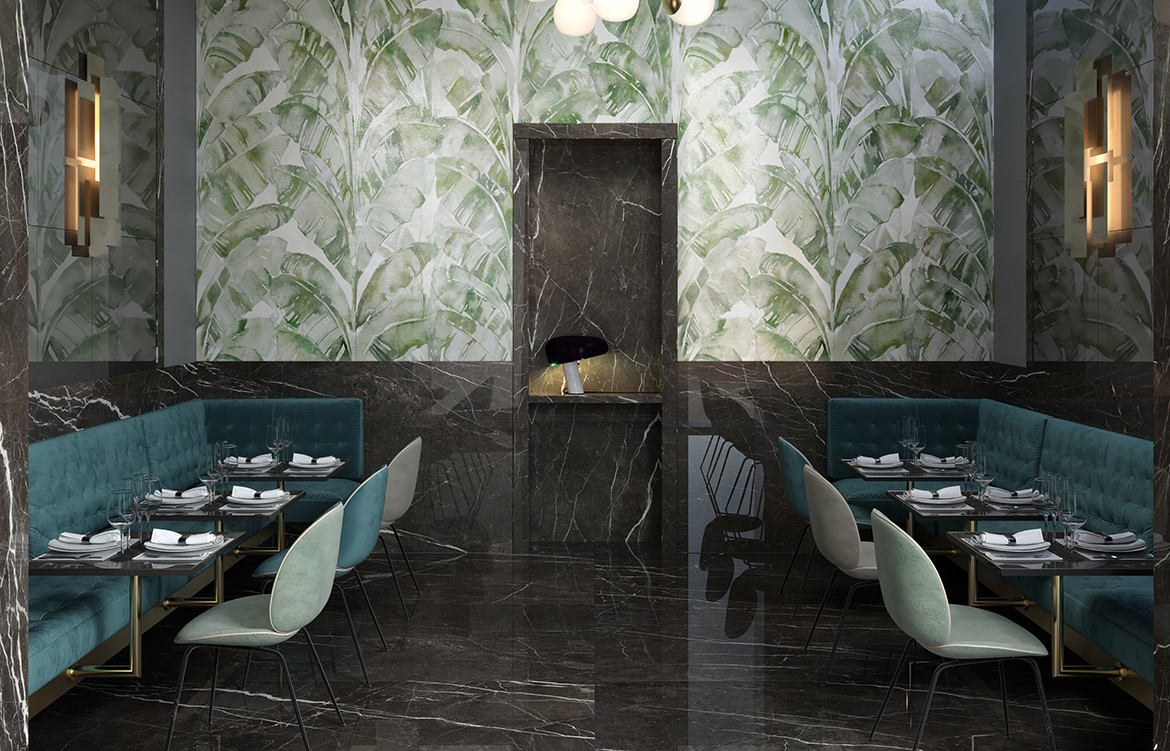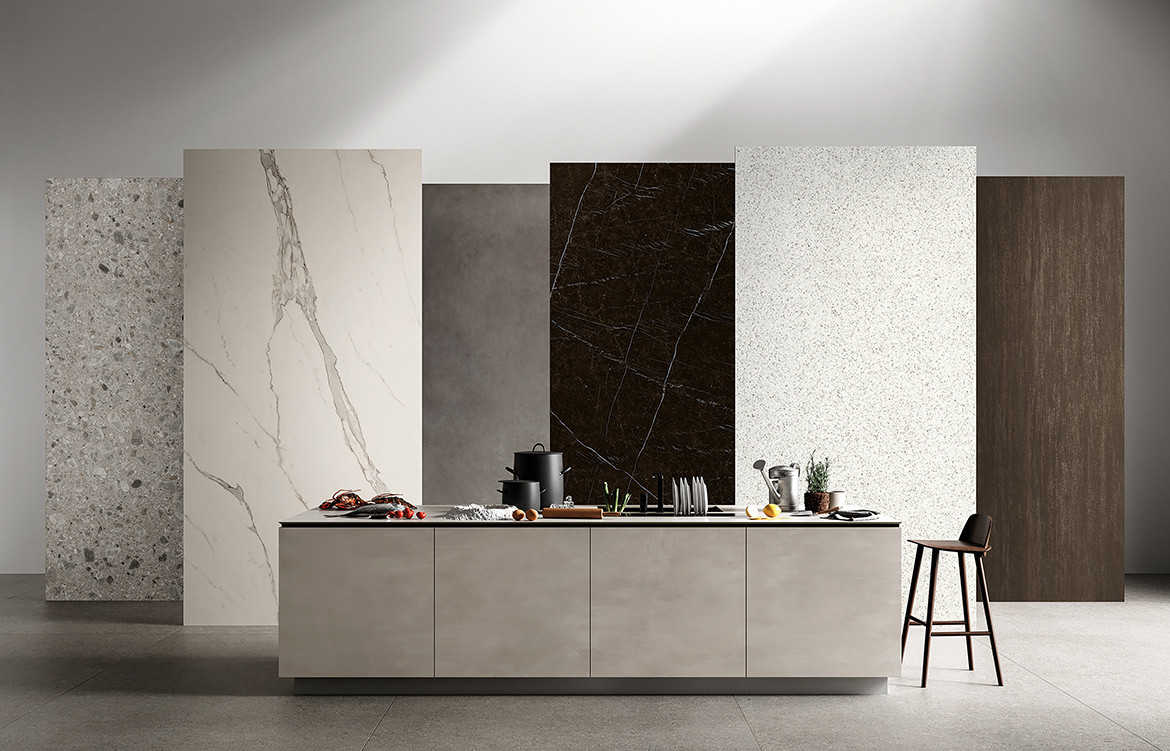 Tags: architectural surfaces, Decorative Surfaces, Habitus #49, Rocks On, surfaces, tiles
---