Skheme has been providing the design loving public with the finest in stone and tile since 2002. Drawing on over 40 years of experience, the team at Skheme has earned their reputation as one of the greatest names in Australian surfaces, and this November, Sydneysiders are in for a treat.
Skheme is hosting a special warehouse sale at their newly opened Stone Pavilion showroom in Riverwood. On November 9 and 10, design lovers and professionals alike will be able to pick up some spectacular tile and stoneware items, up to a massive 70 per cent off the normal retail price.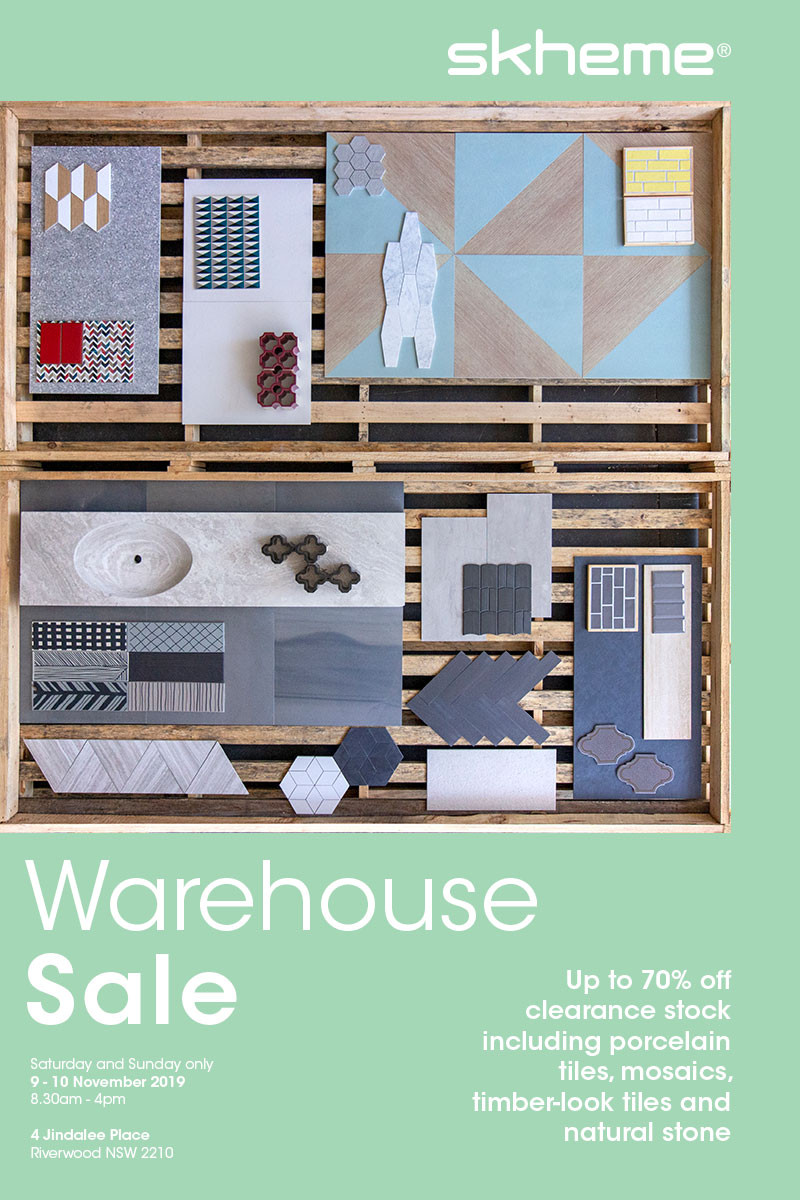 The newly opened showroom is the next step in Skheme's story. Originally born out from the family business Ace Ceramics Group – which had been part of the Australian tile and stone industry for more than 44 years – Skheme was launched when the company directors recognised a gap in the marketplace for designer-level tiles and stoneware that are as functional as they are aesthetically exceptional.
Founded in 2002, Skheme are well known in the tile and stone industry for their broad and unique products, specifically catered to the needs of the Australian design and architectural communities, so you know when you're purchasing from them, you're getting the finest in tile and stone design. With a staff as knowledgeable as they are friendly, Skheme collaboratively works with its customers and clients through the selection process, assisting with helpful facts on products, guidelines, slip ratings, technical information, maintenance and warranties – ensuring the right product always goes home with the right person
There's never been a better time than November 9 and 10 to peruse the large range of porcelain, mosaics, timber-look tiles and natural stone finishes that will be available for sale. From colourful hand-made brick tiles to stone-look porcelain, this warehouse sale will have something for everyone's taste, up to 70% off the normal price, so mark it in your diary!
Skheme
skheme.com
---