studio.mckeon prides itself on creating products that make a positive difference to everyday life. The eponymous brand was built on a wealth of knowledge, experience and an innovative spirit founded by industrial designer, Seaton McKeon. With a focus on user-centric and a purpose-driven company ethos, the designs developed at studio.mckeon provide intelligent solutions to a range of problems – from furniture and workplace design; to medical technology; transport; and everything in between – McKeon is passionate about creating timeless and valuable experiences through good design.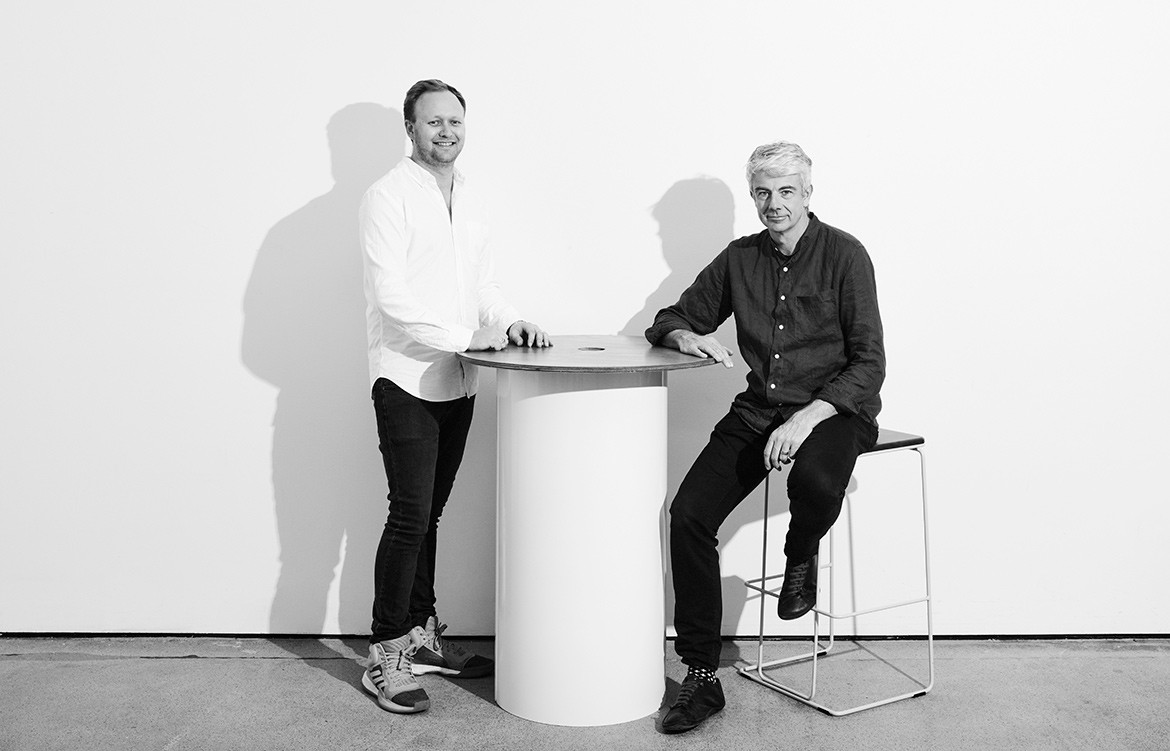 In 2015, McKeon was the inaugural winner of the Australian Furniture Design Award. The biennial award gave McKeon an opportunity to work with JamFactory at their furniture studio, as well as ultimate distribution through Stylecraft showrooms across Australia and Singapore. In an exclusive partnership with Stylecraft, McKeon launched Paperclip in 2017 – the outdoor furniture range that embodies timeless and functional design.
The latest addition to the studio.mckeon name is the Neatt. brand. Established earlier this year, a collaborative relationship between designers, Seaton McKeon and James Laffan who have worked together over a number of years developing a large range of products. Where aesthetics and functionality meet – Neatt. draws upon a collective experience in developing simple, functional furniture products that celebrate Australian materiality and exquisite craftsmanship.
Distributed through Stylecraft, flagship collections under the new Neatt. brand are the Dolio table and the Ambi Lighting collections will launch early 2020.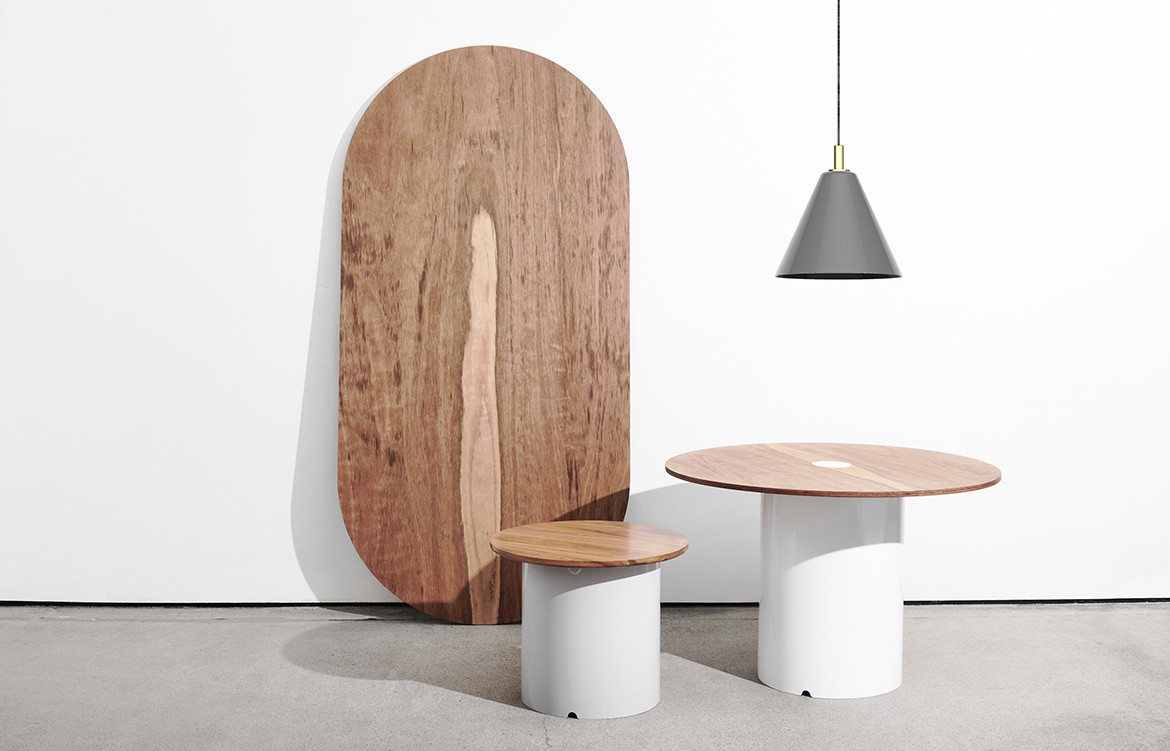 The Dolio Table Collection showcases Canberra metal craft with a flexible table system solution available in a coffee table through to bar height models with strong bespoke support. A colour-matched metal top coffee table complements the range of richly featured and durable Australian Spotted Gum hardwood tabletops, adding a sophisticated touch to the raw materiality.
The Ambi Lighting Collection is made in Australia from spun aluminium and features a range of sizes and combinations, allowing for customisation to suit your project. The range includes pendant, wall mount and wall mount options, making the Ambi collection suitable for a wide range of applications. The clean lines of the Ambi collection are enhanced by a range of 9 standard colours, with others available on request.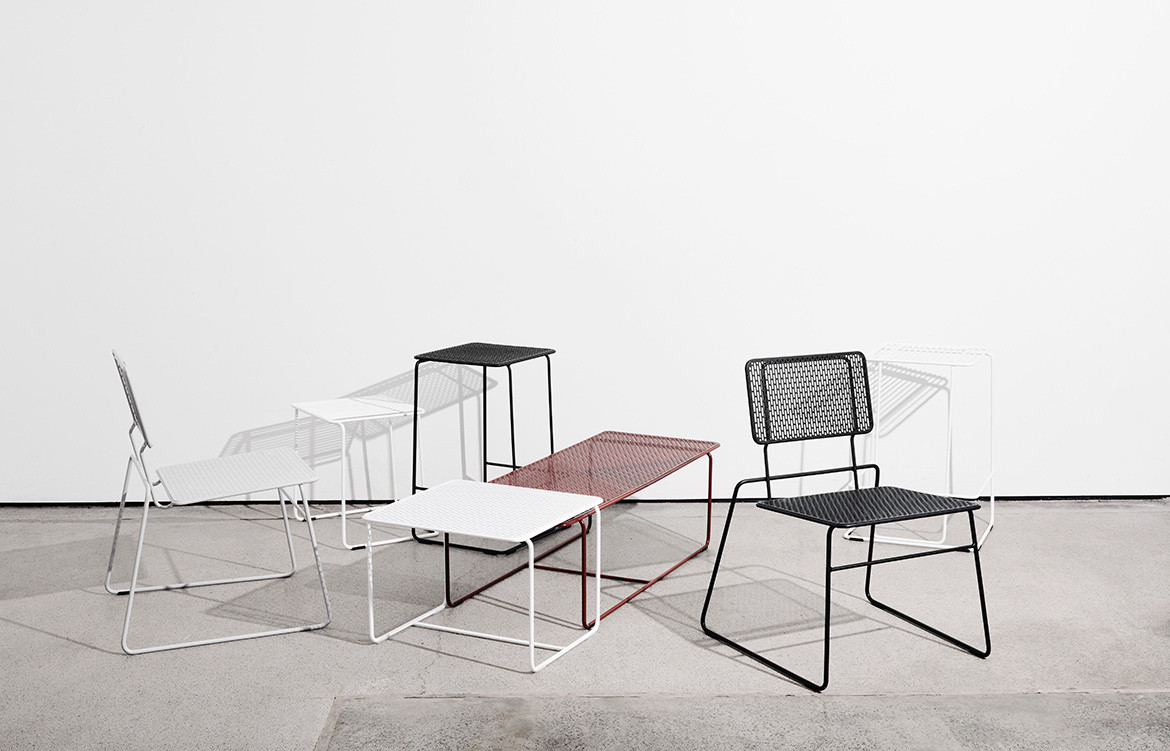 Entering the Stylecraft stable also early new year for studio.mckeon is the Paperclip coffee table products, which will join the Paperclip Seating products manufactured in Melbourne. The Paperclip Coffee Table range is artfully designed with a custom perforated metal design, with solid Merbau timber or compact laminate options. Intricately crafted to nest as a pair or sit separately, the Paperclip Coffee Tables come in heights of 400mm and 450mm and are available in a range of Dulux powder coat colours.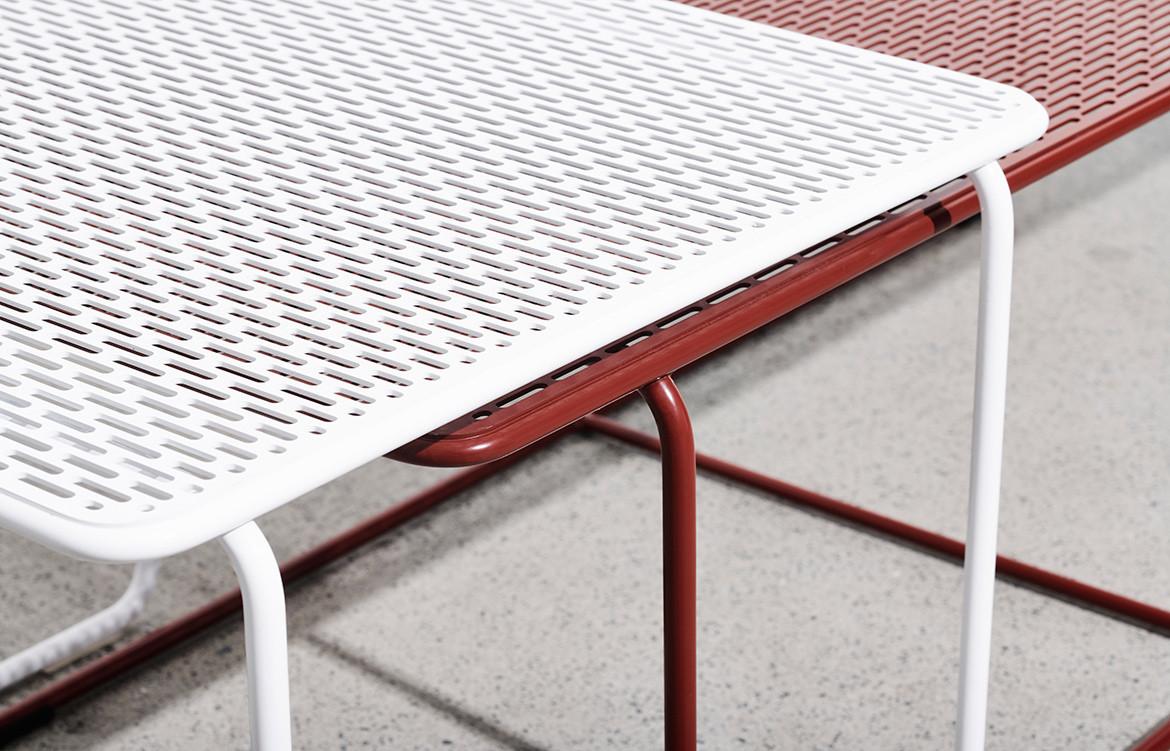 studio.mckeon
studiomckeon.com
Tags: Australian Furniture Design Award, furniture design, Industrial Design, Seaton McKeon, Studio.Mckeon, Stylecraft
---