When James Howe was handed a camera on his first journalistic assignment in the Northern Territory a few years back, he had no idea how to operate it – nor that the photographic medium would inform some of his future work as a furniture designer. Looking at his latest piece – the refined, minimalist, yet multidimensional J5 Credenza – it is easy to see how James' fascination with light has influenced his design process.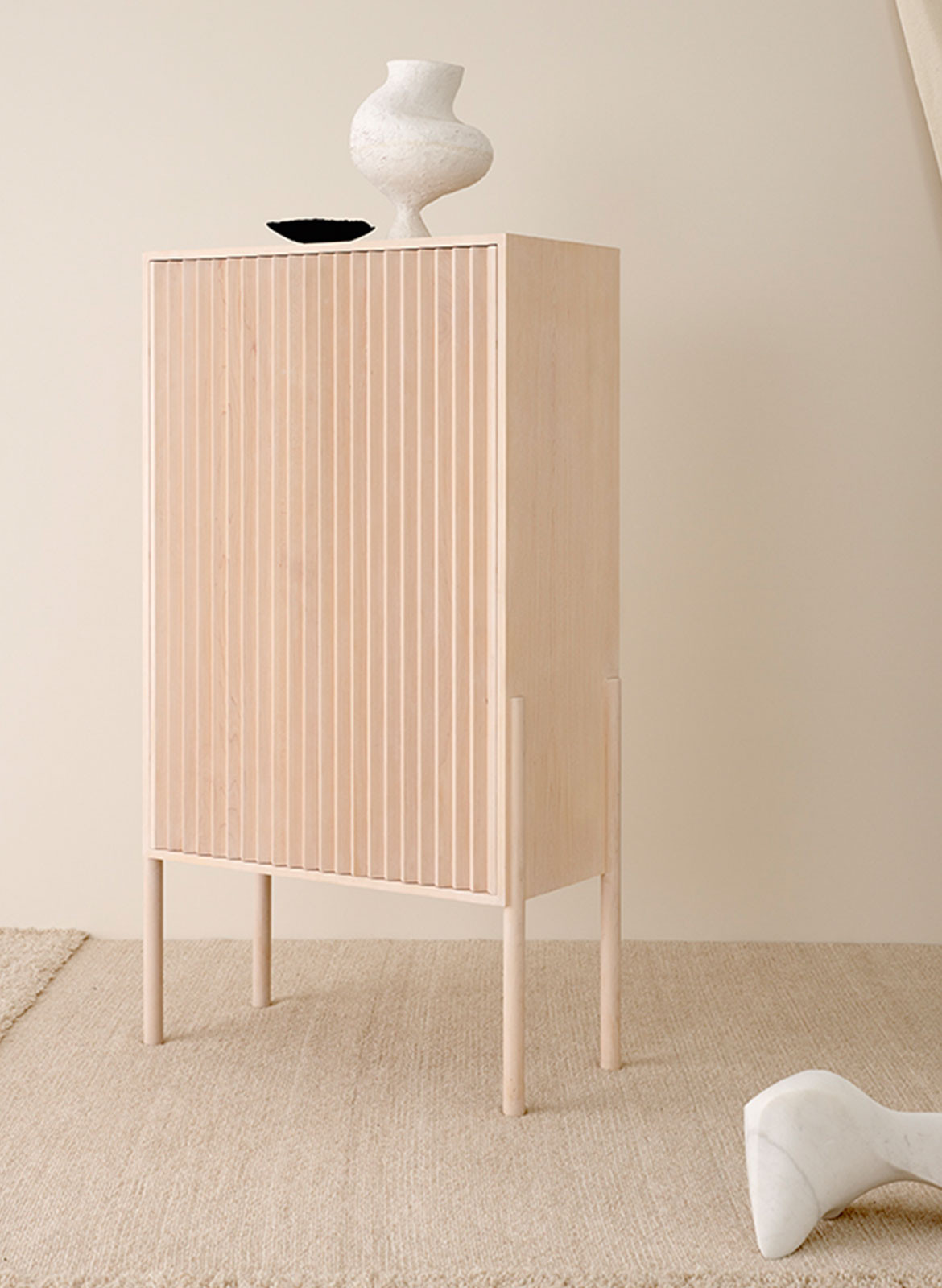 'During my time in the UK, I joined the Oxford University Photography Association where I started learning photography basics – like aperture, shutter speed and ISO – and how to use those parameters to create a photo,' James starts when I ask him about the inspiration behind Credenza. 'I became really interested in how light interacts with an object, in different qualities of harsh and soft light and in how a camera can capture the relationship between light and shade.' He describes the allure of the medium and goes on to explain the inadvertent effect of this sensibility on his design practice – so beautifully pertinent in the J5 collection, 'when I designed J4 Tables, I found the way light interacted with that particular profile really interesting. And so with the J5 Cabinet – and later with the J5 Credenza – I really wanted for the piece to be simple but dramatic in the way it interacted with light. That's why I've avoided things like handles – the doors and the drawers are pushed open – I wanted it to articulate the very core essence of the design aesthetic.'
Previously incorporated in the J5 Cabinet, the signature chevron fluting of the J5 Credenza creates a natural spectacle of light and shade, uncovering new facets of the design as the lighting within the space changes and adding a level of depth to an intentionally minimalist timber silhouette. 'I wanted to create a really minimal piece. I'd always been interested in combining materials – like acrylic and timber or Danish cord and steel – but in this instance, I was interested in the purity of a timber only piece. I wanted to create an object that was pared back to the simplest expression of its design aesthetic. For me, that was the fluting on the doors,' explains James. The intricate, carved with precision pattern conceals an inventive drawer-within-drawer storage solution that offers intuitive functionality and allows the user to achieve a clean and well-organised spatial outcome.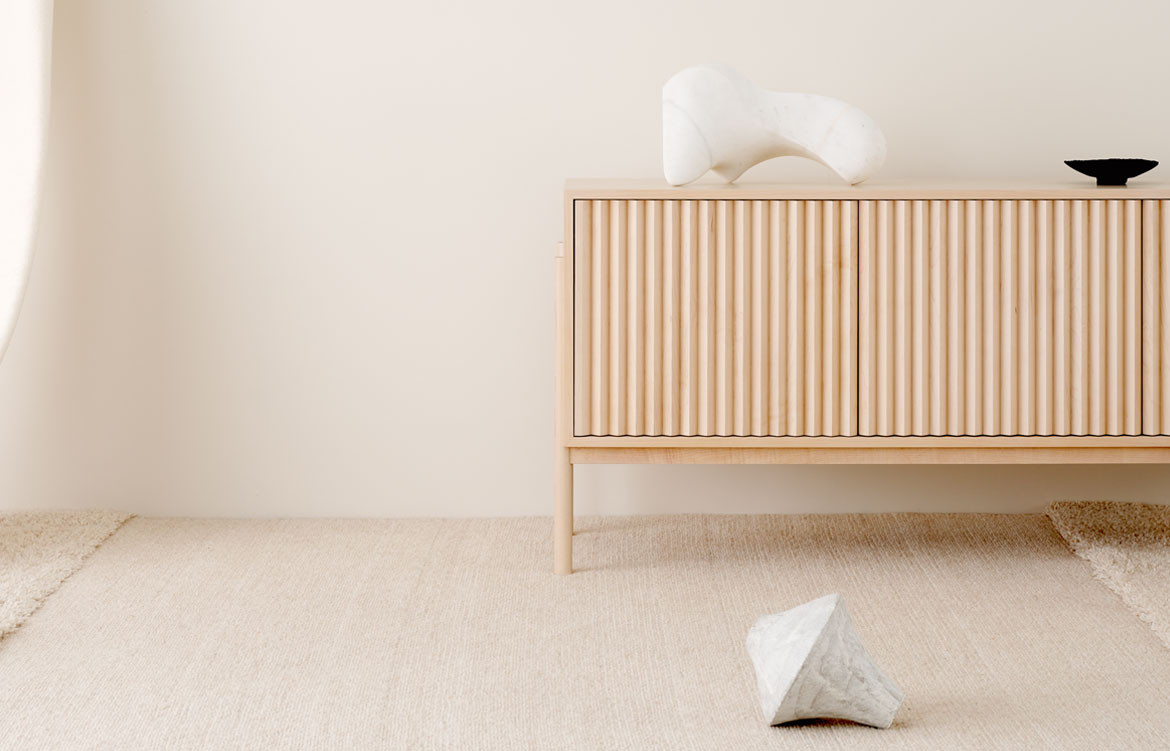 'I wanted to create an object that was pared back to the simplest expression of its designaesthetic. For me, that was the fluting on the doors,' explains James.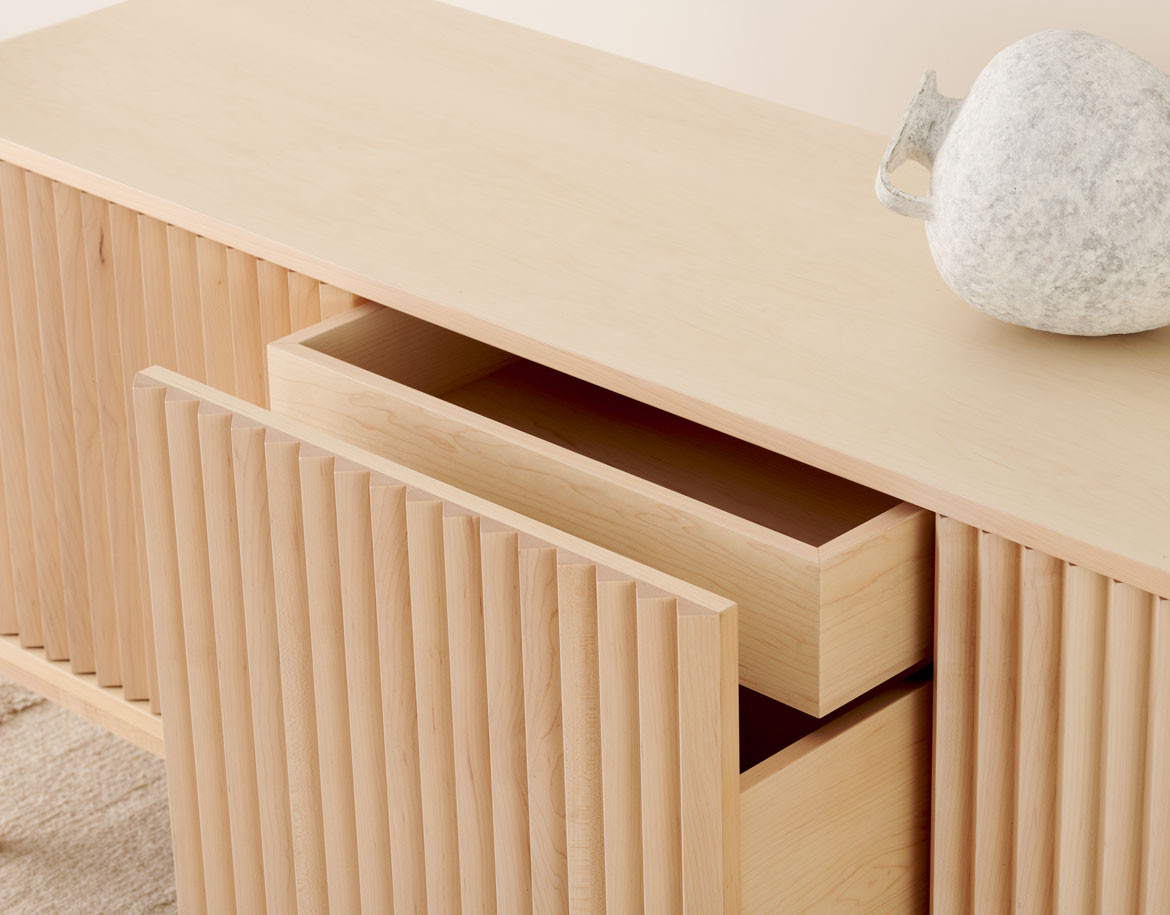 The gracefully practical simplicity of the J5 Credenza is also a tangible link to James' upbringing – and the affinity to minimalism and order instilled in him amongst the chaos of family life. 'Even though it's probably not something I was aware of at the time, I had some design role models throughout my childhood. My grandfather, who was Dutch, had a wonderful design aesthetic. He was an incredibly ordered person and in his house everything had a place. But his home wasn't only highly organised – it also looked beautiful. It was that degree of order and minimalism I wanted to emulate,' says James.
This pursuit of order and intentionality is what ultimately – and instantaneously – attracted the designer to Børge Mogensen's J39 chair as well, marking the all-important transition into furniture design for him. 'The J39 Chair just brought together all of the things that I was craving – it was beautiful and deeply considered in terms of how it was designed, but it also had a sense of real order about it. The kind of order that I always wanted to pursue but didn't really know how to find,' James tells me about the tremendous impact this idea of beautiful order had on him at the very start of his endeavour – and to this day can be seen permeating some of his work, including the J5 collection.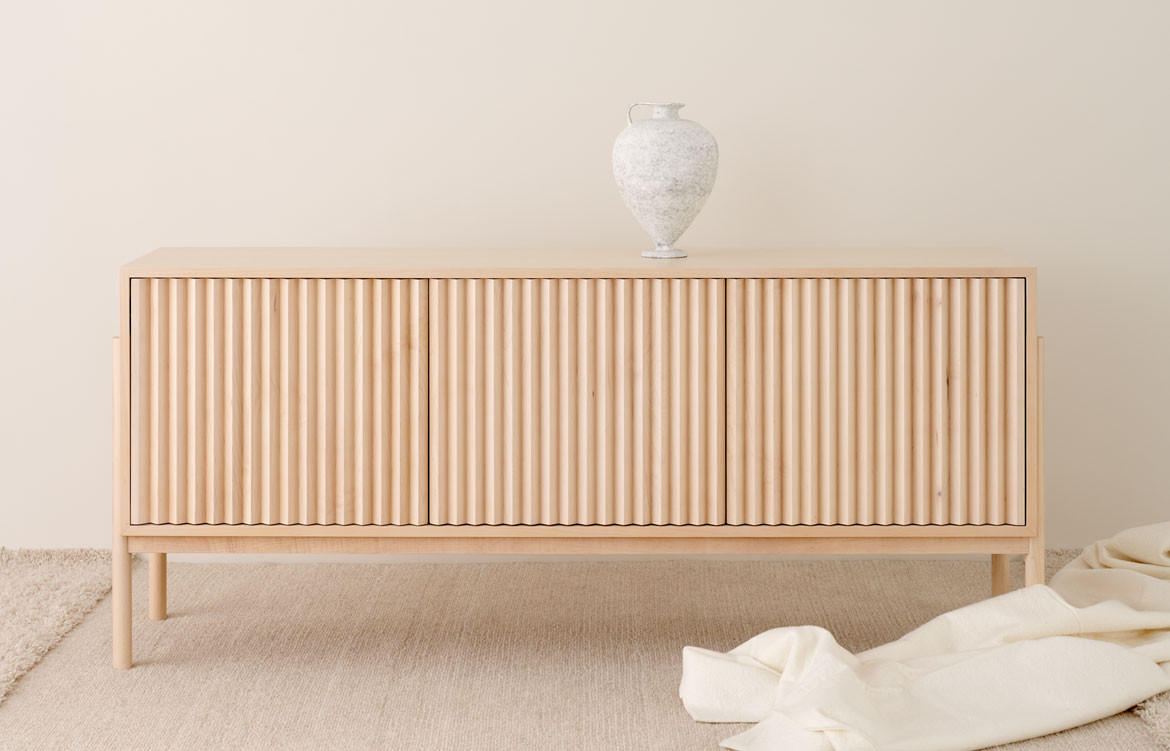 The minimalist profile, incredible attention to detail and unique softness that characterises the J5 designs is also what enchanted Stylecraft in the first place. And what started as a combination of immense talent and stage fright is now a successful partnership between like-minded design professionals. 'I was shortlisted as a finalist for the Australian Furniture Design Award back in 2017 with my Rushcutters Bench. As part of that, we had to present our pieces to a panel of judges at the Jam Factory in Adelaide. The prize for the award was $20,000 plus a partnership with Stylecraft to produce a piece of furniture,' James describes the inception of his relationship with Stylecraft. Even though the designer froze once on stage and didn't take the financial prize home that day, he met Tony Russell – the Brand Director at Stylecraft – and decided that he would try to make the partnership with Stylecraft happen anyway. 'I asked Tony if he was interested in working together, and he invited me to pop by and talk to him in Melbourne the next time I was up there. We talked for a couple of years, every now and then, and when I was doing Denfair in 2019, he dropped by and saw the J5 Cabinet. The Stylecraft team really liked it and decided they wanted to launch it,' James recalls. Following its success, James and Stylecraft continued their partnership which resulted in the release of J5 Credenza – and will no doubt produce many more stunning designs in the future.
Fusing the functionality of a clever storage solution with the elegant softness of its pared-back, striking aesthetic, the J5 Credenza is available with Stylecraft alongside the J5 Cabinet. With its highly considered and intentional profile, and the utmost attention to detail resolving both in the intricate fluting and the cleverly concealed drawers, the latest addition to the J5 collection is bound to visually elevate any interior – and enrich the lives of its users, James hopes. 'It's important for me that my work elicits an emotional response in the people who interact with it because that's what drew me into design in the first place,' he concludes.
Stylecraft
James Howe
Photography: Peter Ryle | Stylist: Nat Turnbull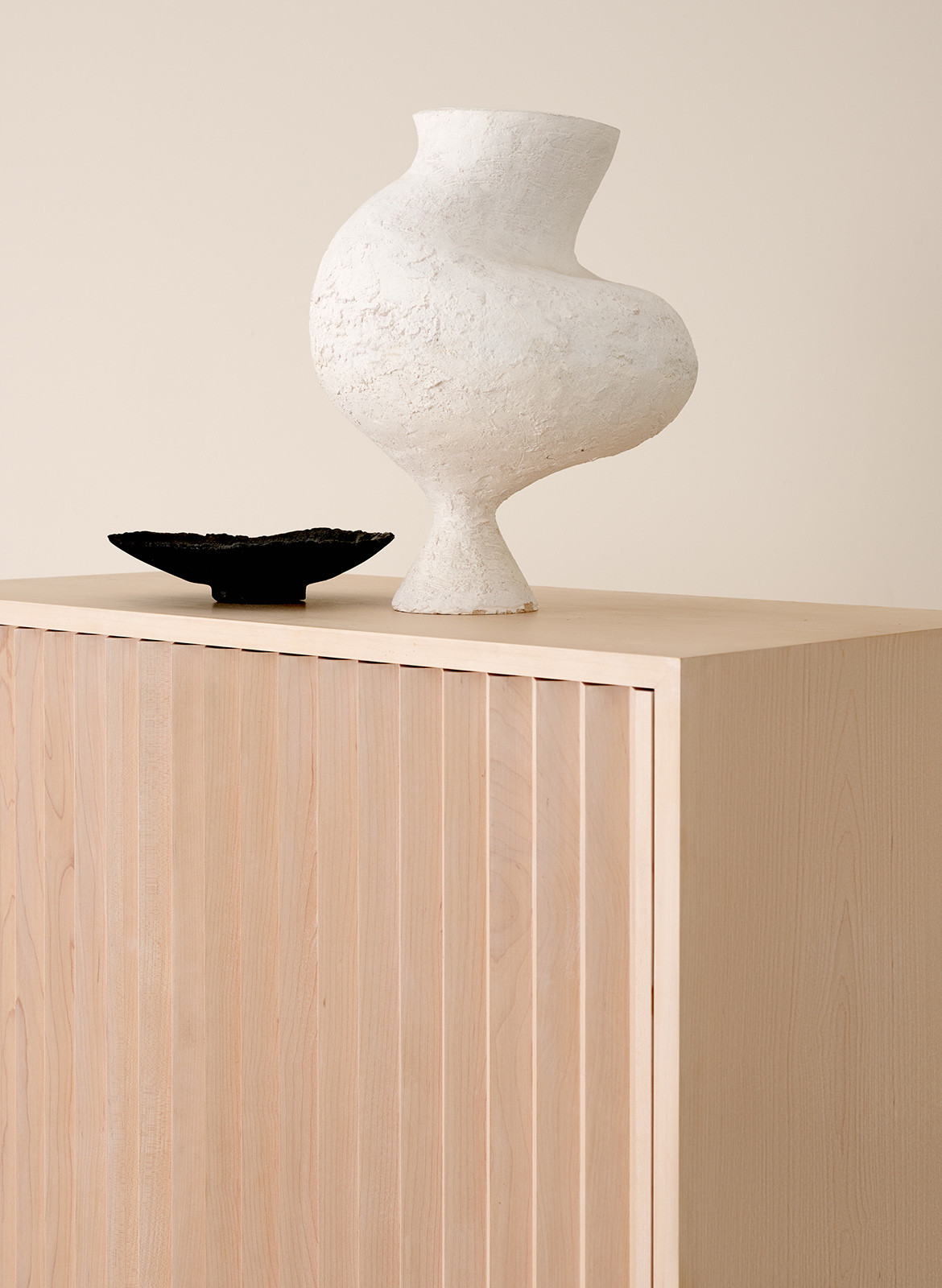 ---