All too often the best design comes down to attention the smallest details. And while it may be easy to celebrate a house, interior, piece of furniture or hardware for it's attention to those finer elements, for the designer responsible that is what sets them apart from their peers.
This is precisely the category in which Vola deservedly sits. The company's new finish in Matt White is exemplar. Released to the market in 2019 and available as a finish across Vola's entire product range, for one year now the Matt White pieces have been finding their home in the modern sanctuaries of Design Hunters across the world.
In fact, just recently Belgian architect Benoît Viaene created a residential showcase for the Vola products in the new finish. Located deep in the Belgium countryside the project echoes the refined, pared-back nature of Vola pieces as well as the brand's affinity to nature – evident not just through location but through material selection, too. The Matt White finish sits beautifully amongst other natural materials: either refined and polished or left rough and raw.
Entrenched in the company's DNA is a desire to bring meaning and beauty to everyday experiences. Compared to the scale of a feature wall or statement sofa, metal hardware may seem small, but they are interacted with countless times throughout the day. Vola designs with the intention to give meaning to the everyday experiences of bathing, hydrating and cooking.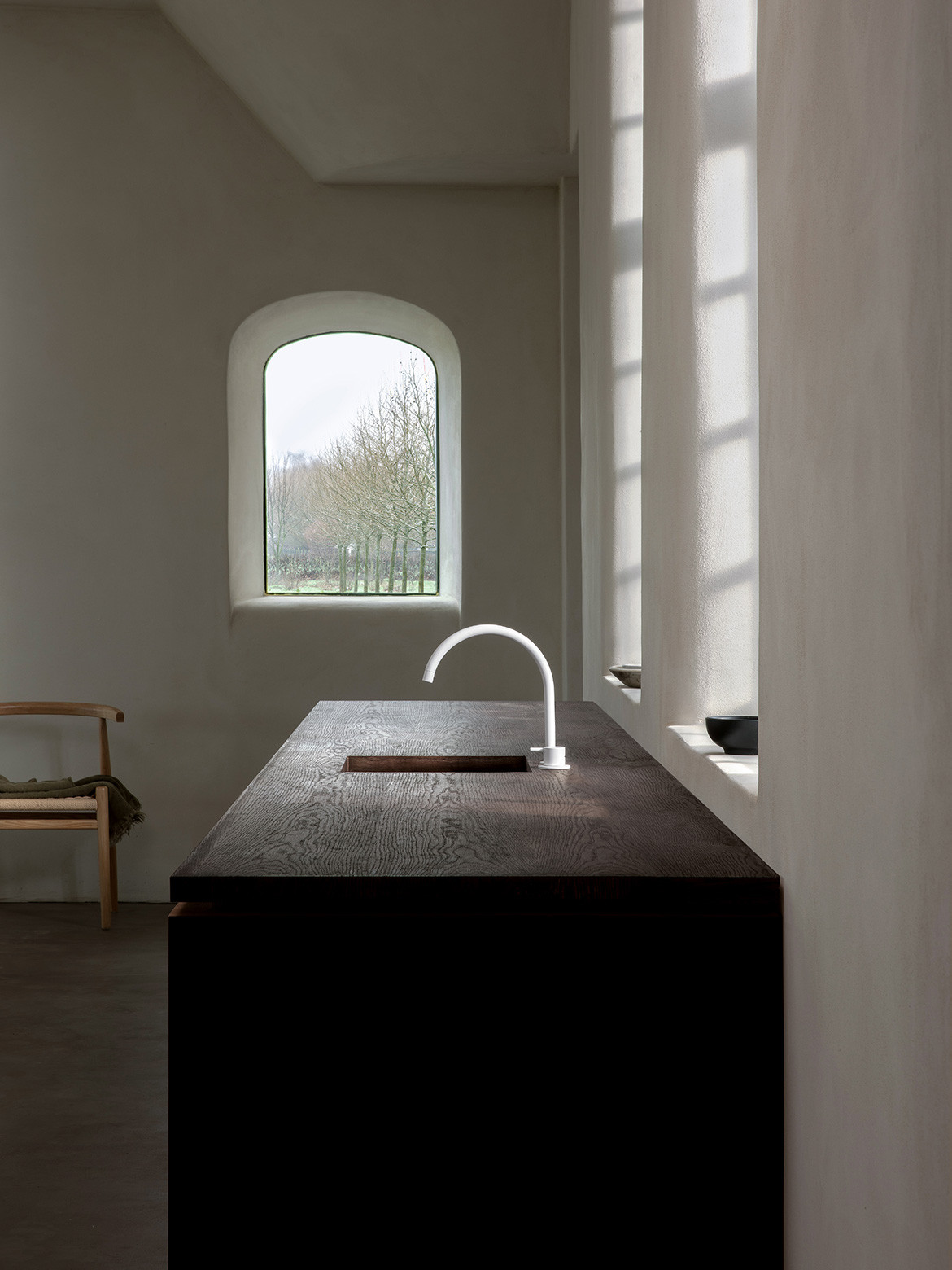 When designers give that extra time to pieces often overlooked it's often well worth it.
For something as seemingly simple as a finish there's no question that coupled with the elemental design of Vola products the tactility of the new finish makes a weighty impression.
This subtle surface texture in the Matt White finish alludes to warm, natural surfaces like eggshells or pebbles. Alongside physical texture one is able to play with visual texture, too. A white pop can provide a clean contrast or further enhance a minimal, neutral palette.
The beauty and tactility of the Matt White finish from Vola has been designed to help remove oneself from the stressors of everyday life – their place is not in the home – and find rejuvenation in spaces designed with that exact intention.
Explore the full Vola collection 
en.vola.com
Installation by architect Benoît Viaene. Photography by Piet Albert Goethals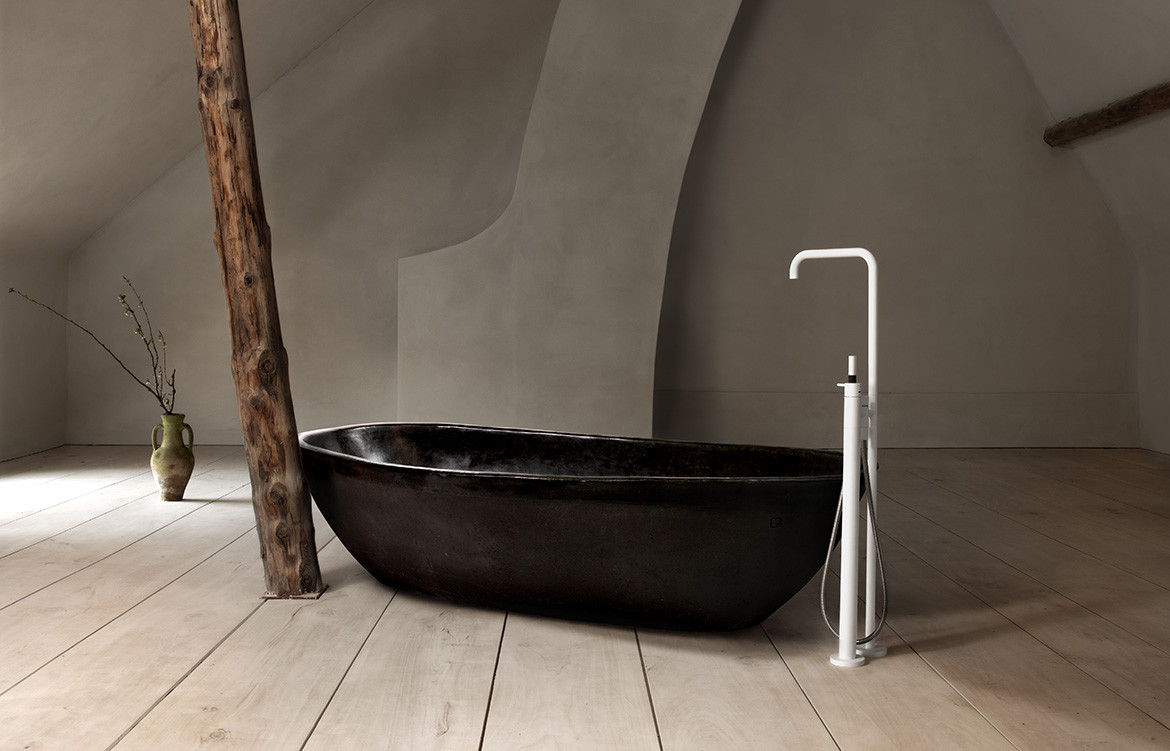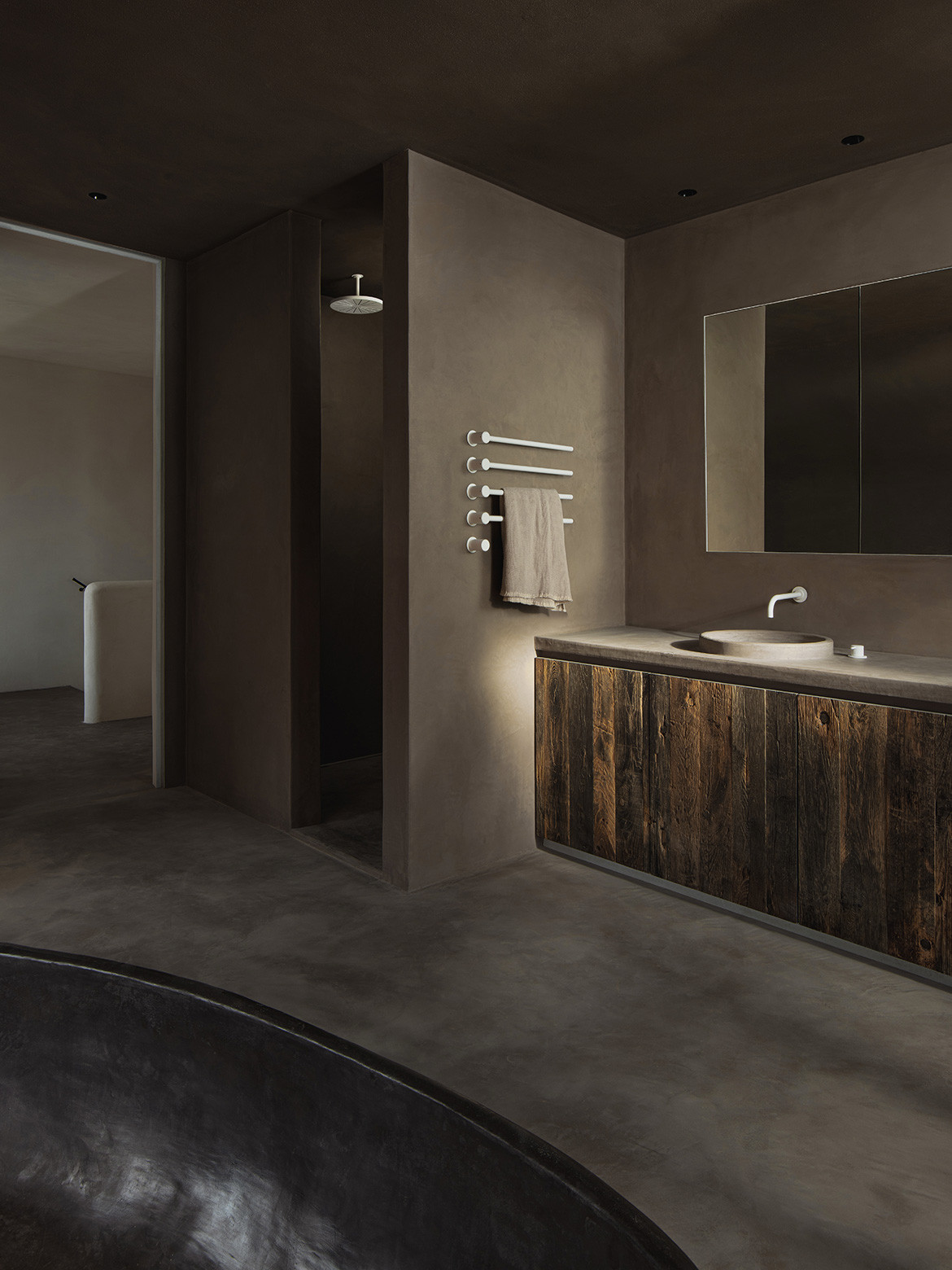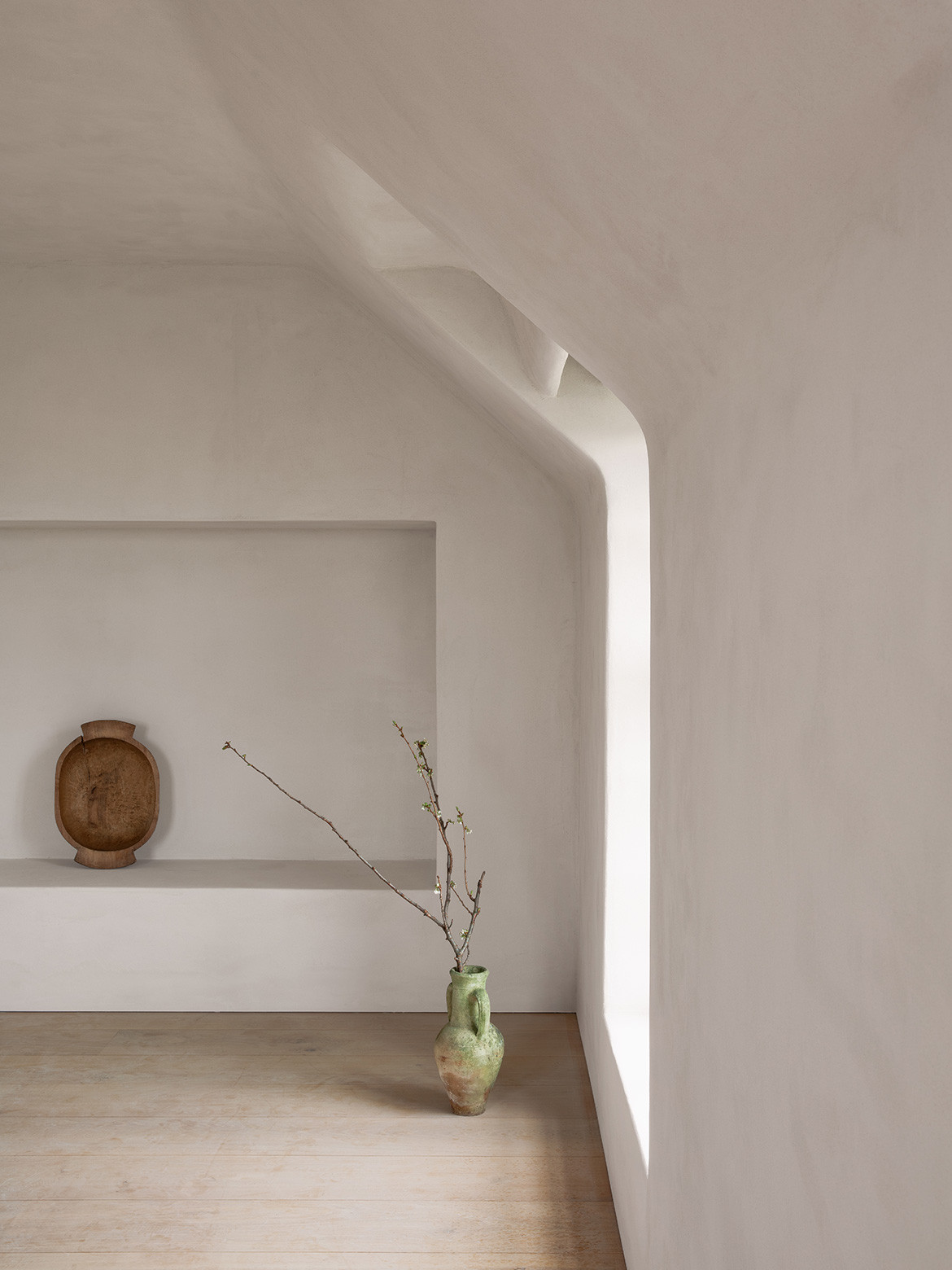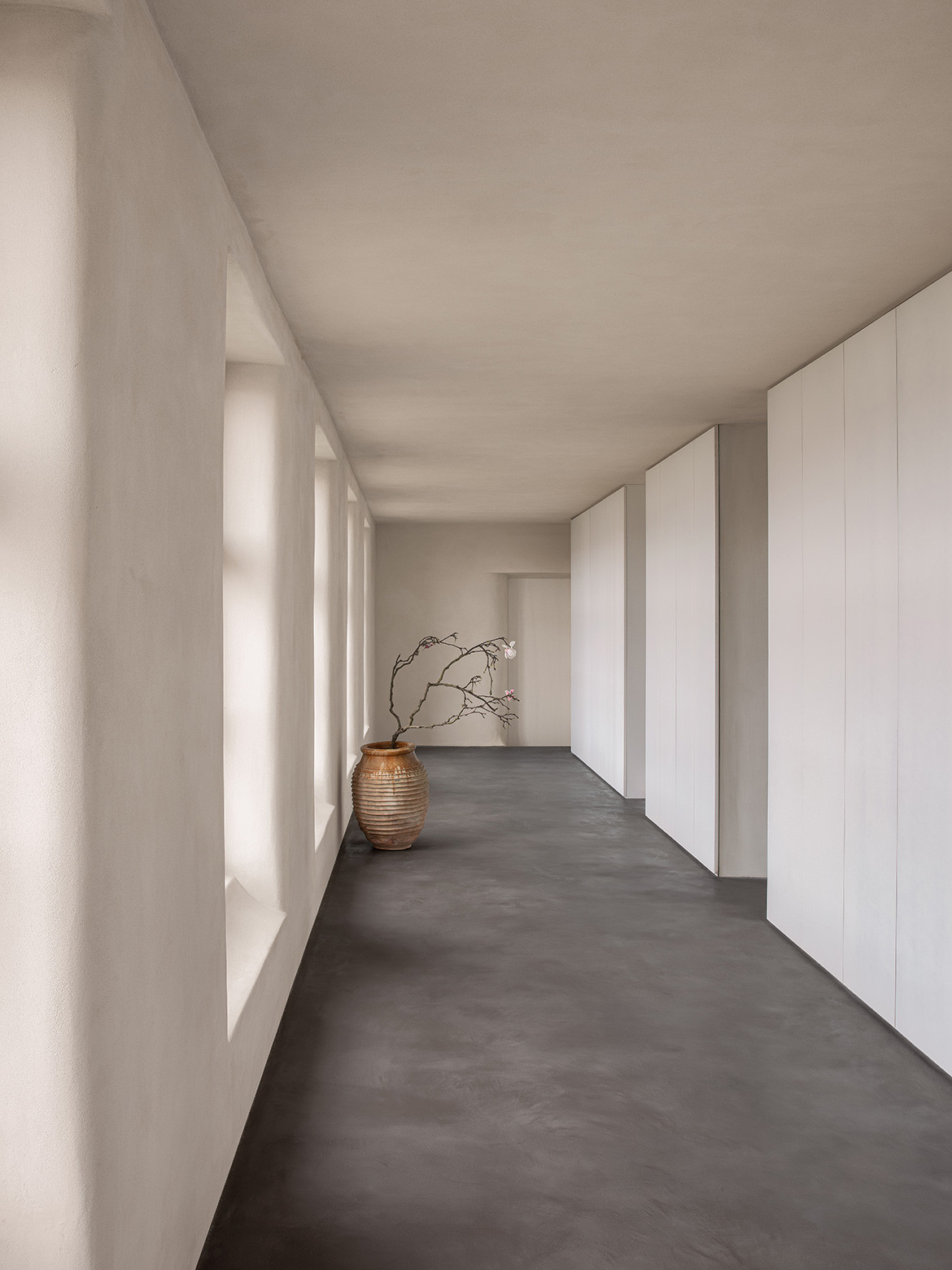 Tags: bathroom design, Danish Design, Matt White, On Vola, Piet Albert Goethals, tapware, Vola
---