This year has been a game changer on every level, and perhaps the greatest revelation is that we can work from home when we don't have access to our workplace or, we are given the option to split our days between home and the office. It doesn't however mean that it's been easy. Learning to adapt to a different style of working has had its challenges, one of the biggest, to find a suitable space between the lounge room and the second bedroom that is fit for purpose as a home office. Not everyone has the luxury of a designated space that is quiet and suitably equipped however now, with Bureau's soundproof booths, there is an ingenious solution.
A recently established business, Bureau is the brainchild of Tyson Gundersen and a team of Australian architects and industrial designers, together founding an innovative new company that has privacy as its core offering. Bureau creates soundproof acoustic booths that provide a unique and practical response to privacy concerns wherever there is the need for a quiet place.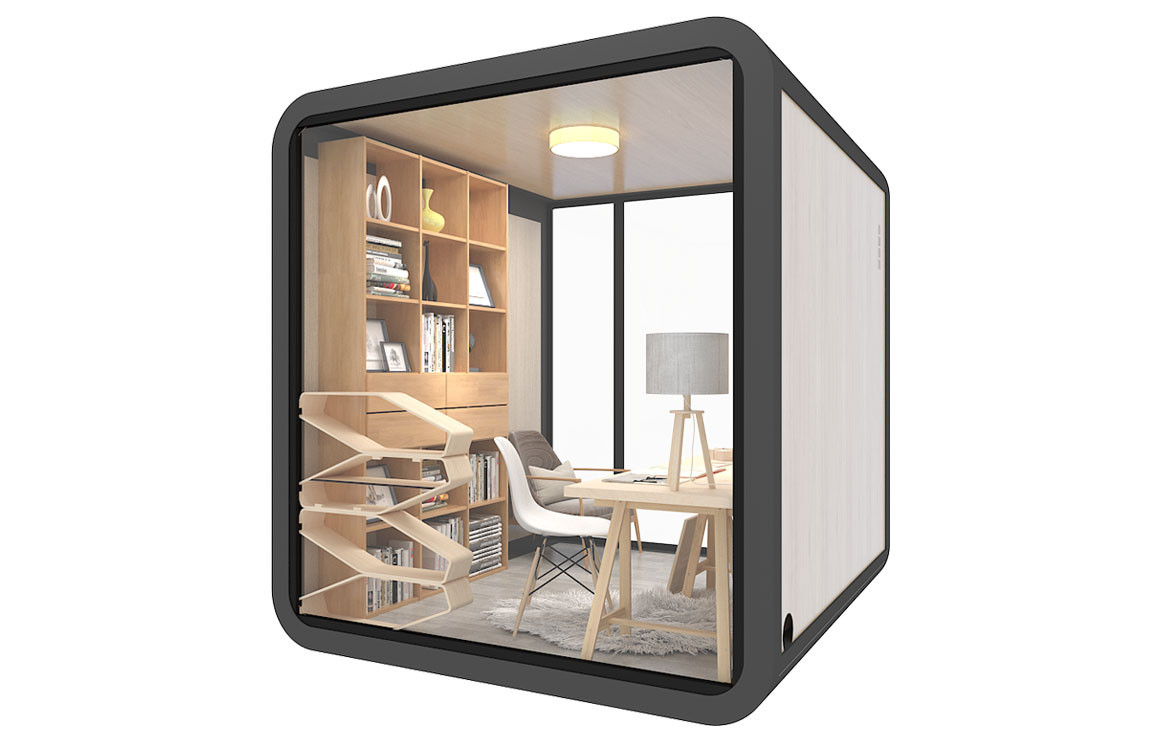 The concept of Bureau came about when Gundersen, returning to Australia from London with a noisy one year old in tow, was frustrated being unable to find a quiet place in his home for video conferences and phone calls. With a limited number of spare rooms at his disposal, his idea was simple, to create a modular, quiet space that could be assembled anywhere in his home. Along with the aforementioned designers, a plan was formulated, and prototyping commenced. They soon partnered with long-time friend, Jackie Wilkins, who brings 20 years sales and marketing experience to the table. With the team assembled and the finished product rolling off the production line, the rest, as they say, is history.
Imagine having the opportunity to work in an enclosed, soundproofed space that has been customised to meet your every need. A booth can be installed in almost any location, it can be disassembled and relocated as required while lighting, power and ventilation are provided via a standard electrical plug. The booths are available in four sizes – small for a single person, the size of a phone booth, through to medium, large and extra-large to fit up to six people.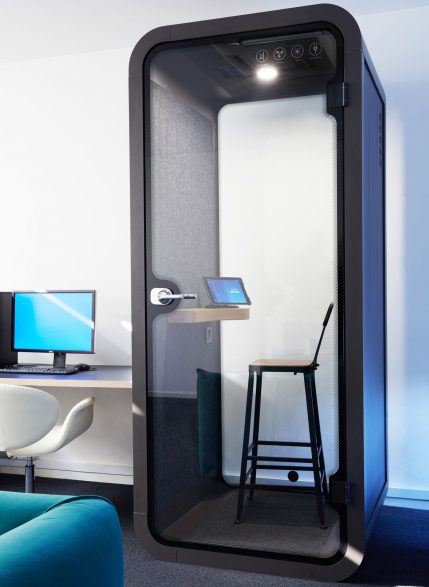 Customisation is the key to creating the perfect environment in a home setting and Bureau can accommodate every requirement. The booths are constructed from premium materials including aerospace grade aluminium frames, tempered glass and carbon polymer acoustic panels with woven PET acoustic lining. The internal design is streamlined and stylish and manufactured with materials that are both durable and recyclable. Cost effective, coming in at under half the price of a key overseas competitor, Bureau's lead times are short, with delivery in less than two-weeks for stock colours/sizes and up to 10 weeks for custom finishes.
As well as the obvious appealing aesthetic of the booths, Bureau offers nine standard frame colours while the panels and glass edge may be customised. Bureau can supply internal furnishings or existing furniture can be incorporated while custom colours or branding can be applied to the external structure to perfectly compliment any home decor.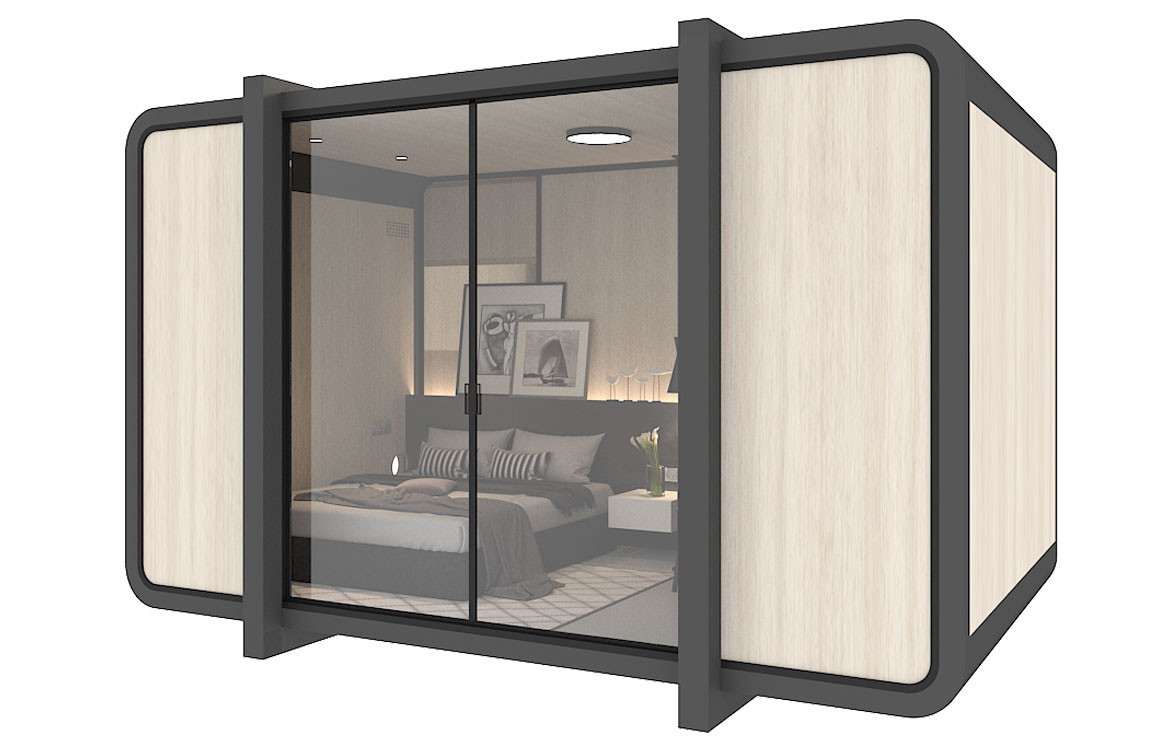 Health and wellness are central to the functionality of the booths with a continuously operating fan thoroughly circulating air every three minutes. Add auto-sanitisation, HEPA air filters and a sensor operated electronic door and the booth is hygienic and ready for single or multi-person use. Additionally, the emotional wellness qualities that the booths provide with a separate, dedicated home workspace can be critical in preventing work from creeping into every moment of our lives.
If a home's indoor space is limited, the Bureau team has a clever solution to expand floorspace with an outdoor booth that has been designed specially to withstand external conditions. Available in two sizes, 2.5 x 2.5 metres and 2.5 x 6 metres, the booth can be positioned in the backyard thus forming a new, entirely separate room and have the option to be equipped with bathrooms to form a self-contained home 'extension.' Perfect for quiet time, the outdoors booth adds amenity without the need for a building permit or the cost and clutter associated with construction.
The booths are highly functional and competitively priced however it is equally important to the designers that they minimise their environmental impact during manufacture. Bureau has set a minimum requirement of 50% recyclable materials in each booth, and they are on target to reach 100% recyclability by 2025. This on top of meeting leading global environmental production standards and certifications. The result is a product that truly doesn't cost the Earth.
Bureau has thought of everything so that you don't have to, and the applications are endless – even assisting the home musician or budding broadcaster with a recording or podcast studio. Other options include replacing the rear and front glass wall with additional soundproof panelling to further enhance acoustic performance while the two larger booths can be fitted with a disability compliant access ramp and automatic sliding door. Installed inside or outside a home, the booths can enhance resources while providing much needed space for both work and play.
In a time when change is happening all around us, Bureau Booths has ensured that the transition to a working from home environment is an easy one and, in a constructive and positive way, life will never be the same again.
Bureau Booths
bureaubooths.com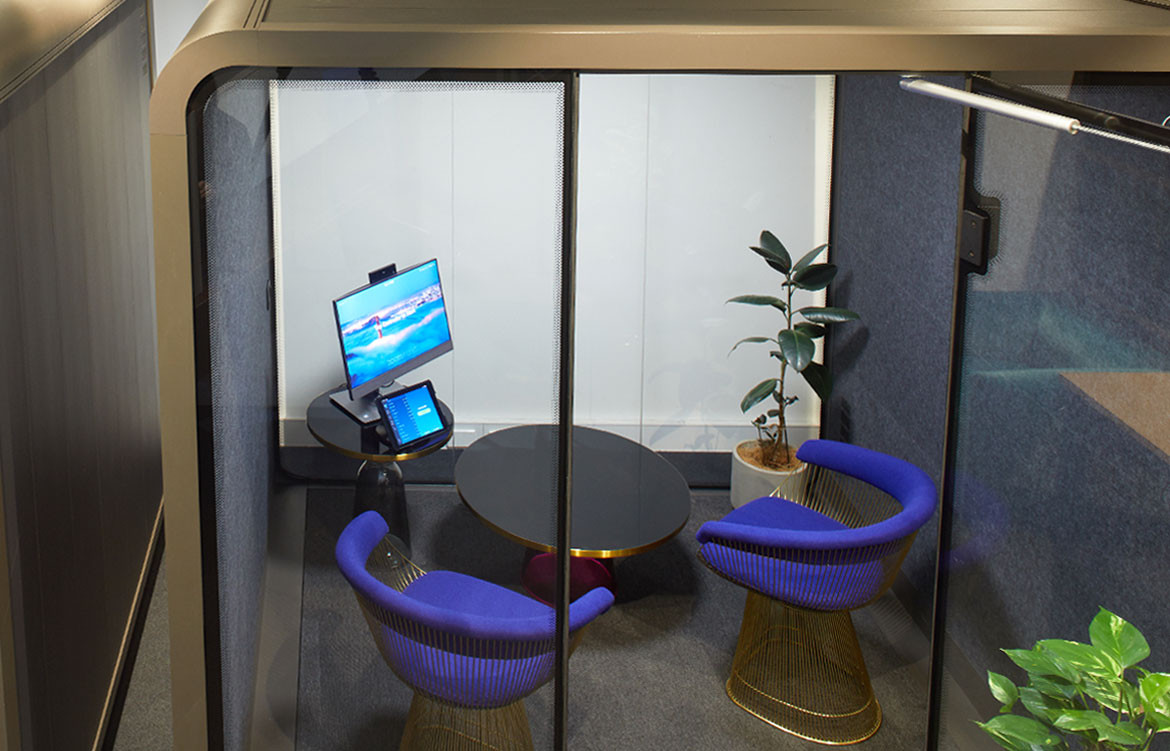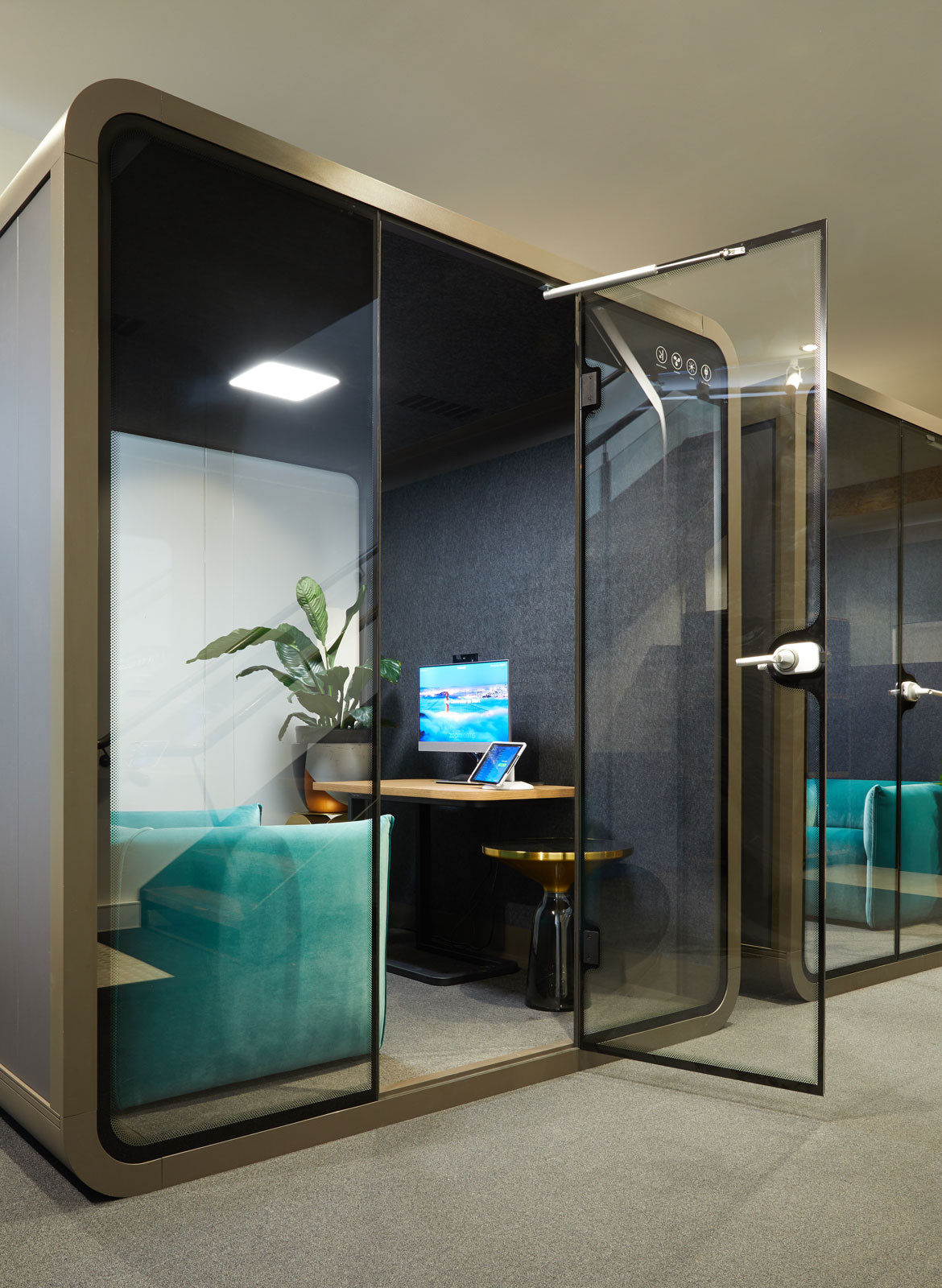 ---