For Australian furniture brand, Blu Dot, this year has inspired them to look at new avenues, exploring materiality, textures and innovative craftsmanship. As a company that always strives to create inspiring products for everyday environments, Blu Dot's new venture showcases a product that embodies a new type of outdoor seating – one that connects you to the elements outside, while letting you relax in exceptional style.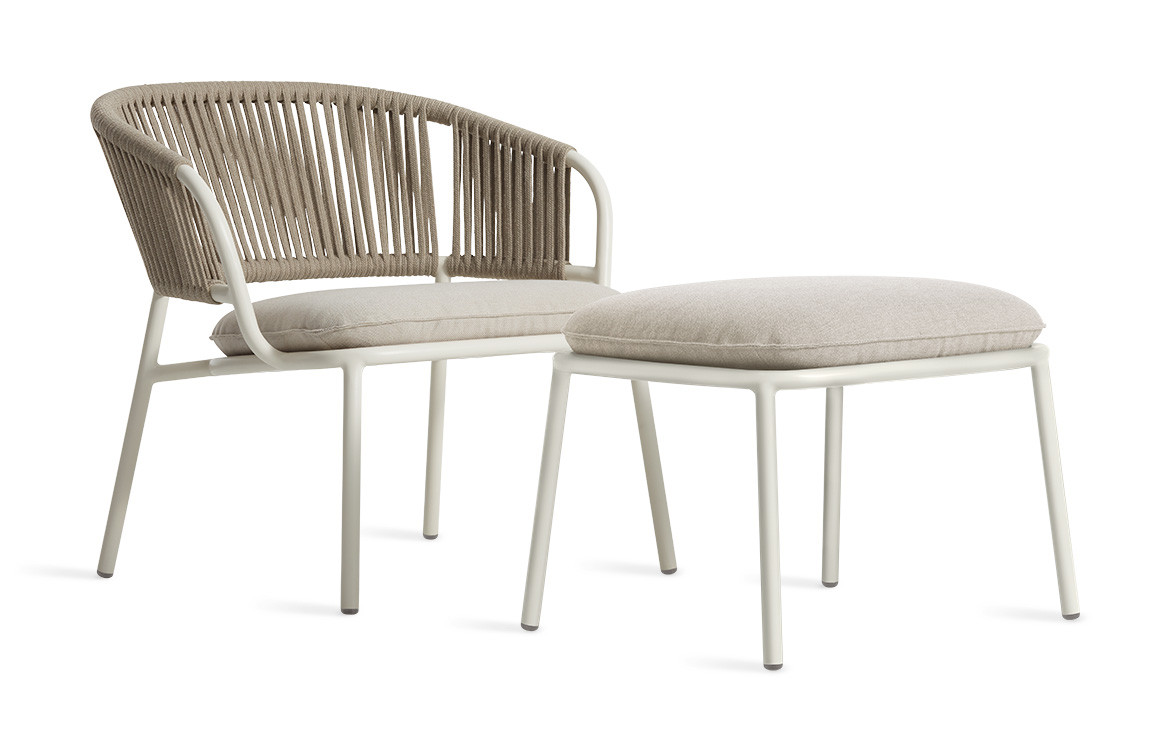 Introducing: the Mate Outdoor Lounge Chair – brining joy and comfort to your outdoor space. The design story for Mate starts with the distinct form of the woven all-weather rope at the back of the chair. The addition of the woven rope brings a new sense of softness and tactility to Blu Dot's outdoor range – one that they're thrilled to introduce through Mate.
Although the brand already had an impressive mix of materials and textures in its repertoire, the pairing of this new element with the familiarity of the tubular aluminium frame creates a balance of texture, resilience and tactility – the perfect mix for pure relaxation in the outdoors.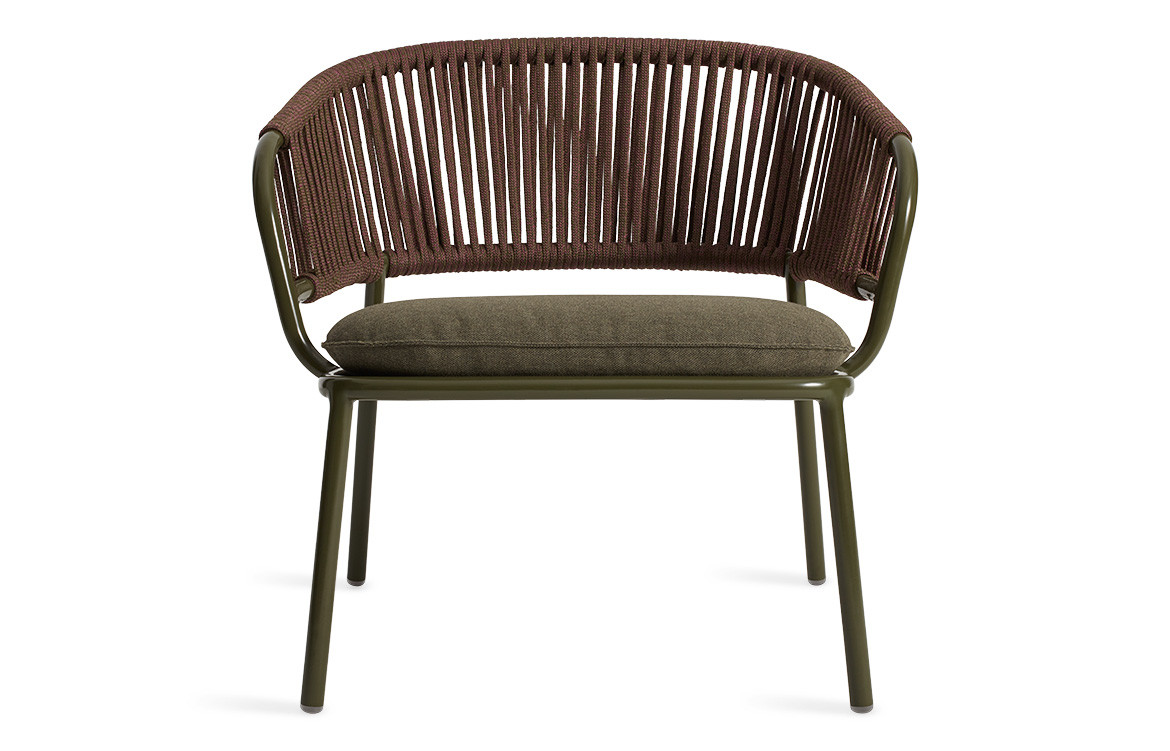 The powder-coated aluminium tubular frame is minimal and sculptural in its design, complementing the delicate craftsmanship in the weaving process of the rope. The design process lent itself to coloured shoelace prototypes to experiment with different weaving patterns. The team at Blu Dot landed on this simple, graceful pattern that both mimics and celebrates the steel frame. The continuous lines that around the frame acts as a strong visual cue, tying together the design as a whole and achieving a refined aesthetic.
Mate achieves its endless comfort with the Sunbrella upholstered seat cushion. With its UV and mildew resistant features, its superior durability is specifically crafted to outdoor environments throughout the year. The lounge chair also pairs perfectly with the Mate ottoman with full leg support – proportioned for relaxation. The lightweight structure of the chair makes it flexible and easy to move, giving you an unlimited choice of design arrangements.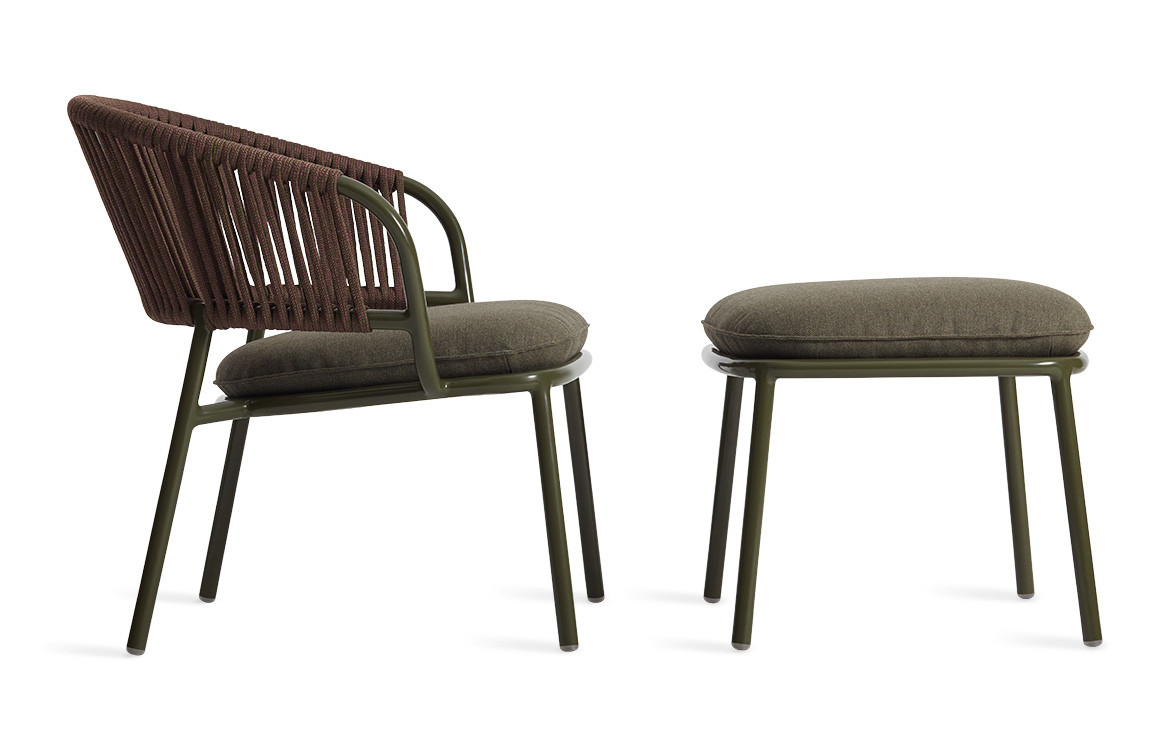 The Mate Outdoor Lounge Chair by Blu Dot is a notable feat of contemporary design that is organic and unfussy – bringing us back to the true essence of the outdoor Australian lifestyle. Mate is casual and laid back, inviting you to relax in its thoughtful story, while basking in the outdoors all-year round.
Photography courtesy of Blu Dot.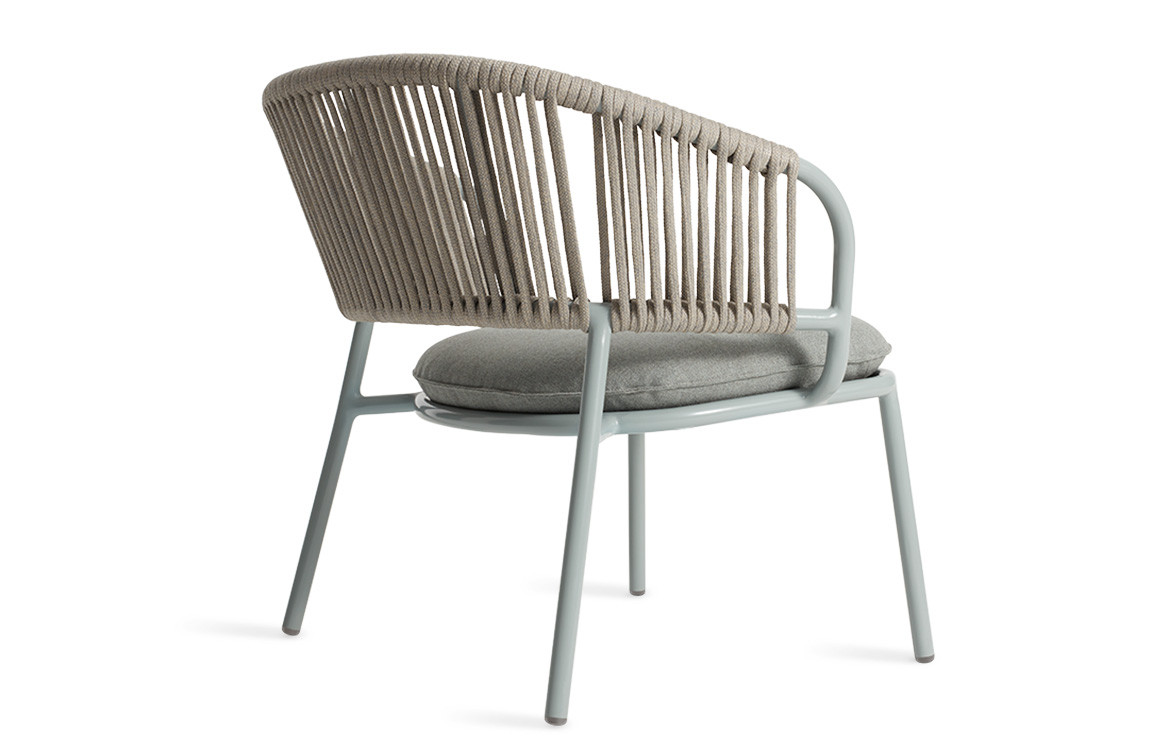 Tags: Blu Dot, Lounge Seating, Mate, Mate Outdoor Lounge Chair, outdoor furniture, Outdoor Seating
---