Less is more. For three such quotidian words, comprised into a single sentence, so small and seemingly simple, there's a lot that can be read between the lines.
The INDE.Awards 2021 shortlist is host to a plethora of exemplary contemporary design projects from across the Indo-Pacific region, with minimalist architecture and pared-back interior design surfacing as definitive themes of the moment. Of course, it's not the first time 'less is more' has taken hold of design and we doubt it'll be the last. Perennial or not, this year's interpretations of minimalism have something to say about here and now.
What's your take? The following 10 projects from the INDE.Awards 2021 shortlist provide plenty to contemplate.
Cumulus House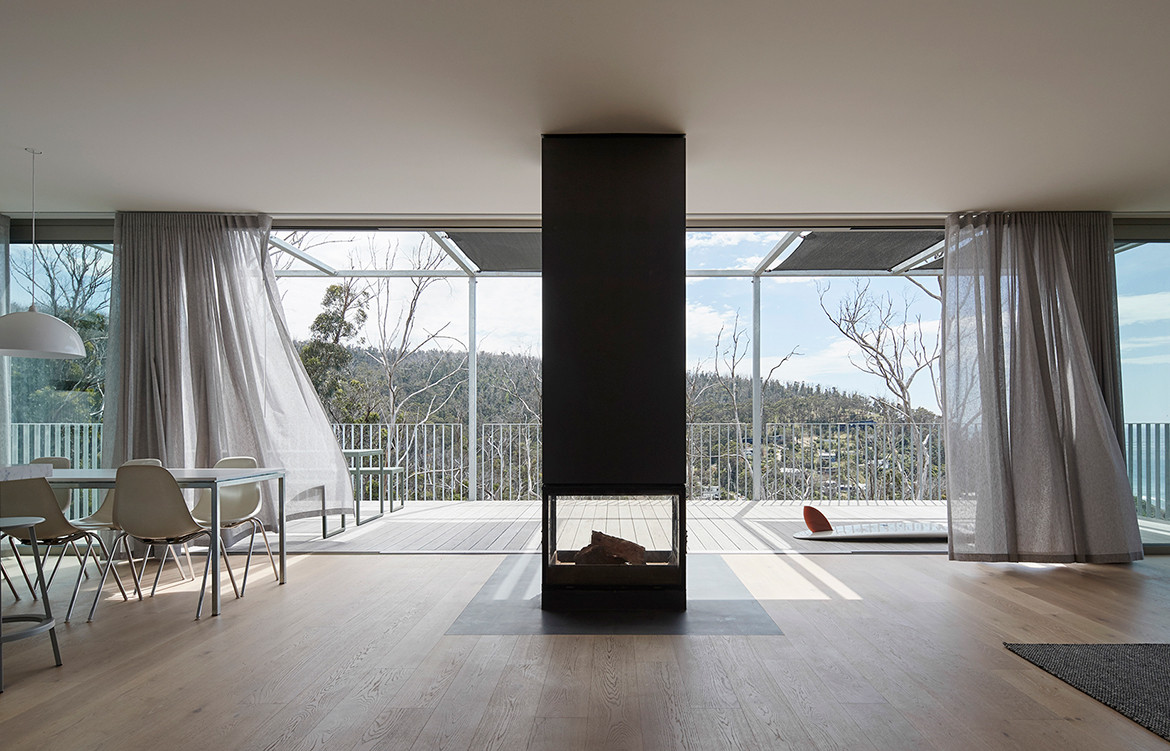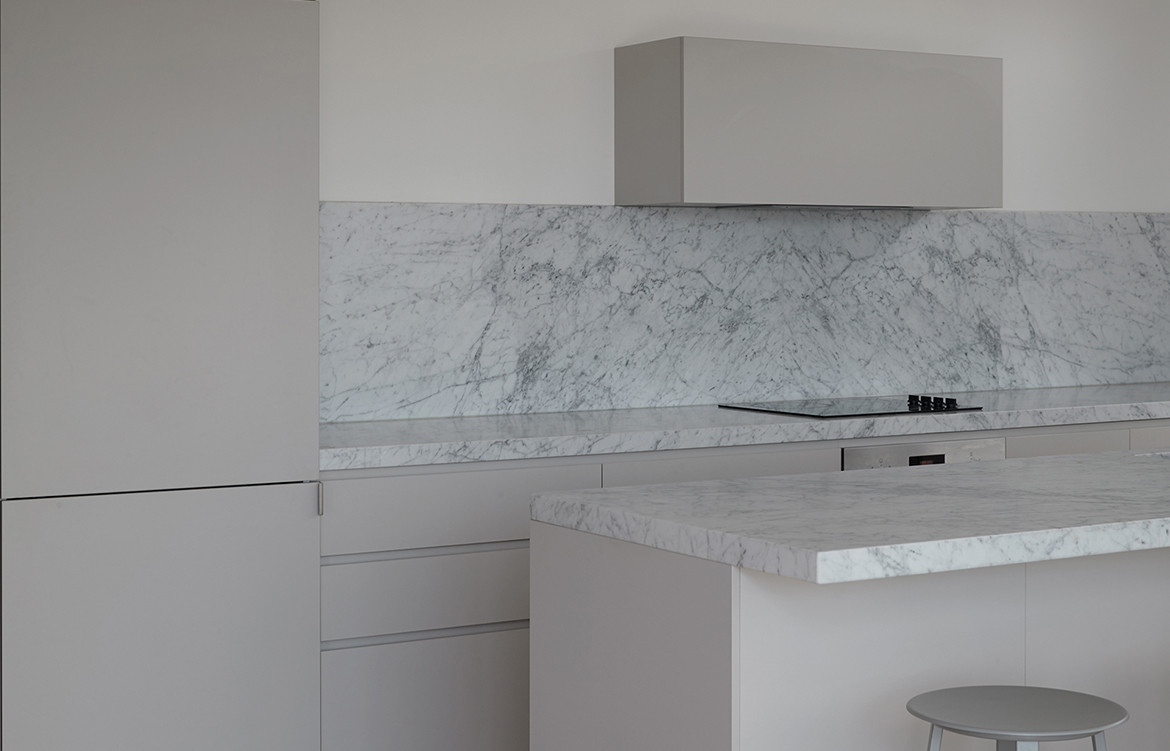 Chris Connell Design | Australia
Cumulus House by Chris Connell Design is positioned along the Great Ocean Road, and through its design, it expertly governs the dual need for privacy and openness to the rugged coast. Screened off from the street by a minimalist façade, a unique northern orientation takes full advantage of the 180-degree views of the Bass Strait and Separation Creek valley below. Simple in form, the single level dwelling is a weekend home for a family, drawing reference to Californian modernism through its streamlined aesthetic.
Sarah & Sebastian
Russell & George | Australia
Designed as a simple love letter to Melbourne and embodying this jewellery brand's fascination with the ocean, the creation of Sarah & Sebastian Armadale has been inspired by a quote from Naoshi Arakawa, "Even in the depths of the darkest oceans, some light always pierces through." Utilising a palette of black, in varying sheens and intensity, the store design creates a moody, immersive and playful experience where light can be focused on the smallest of elements.
Green Massage
Vermilion Zhou Design Group | China
The design of the Green Massage Hubin Road store, is both innovative and distinctive. The concept for the interior came from the moon in the sky and the grey tones and texture of the moon have been incorporated into the interior not only through materiality but also a round 'moon' motif.
Bodyscape Yoga Studio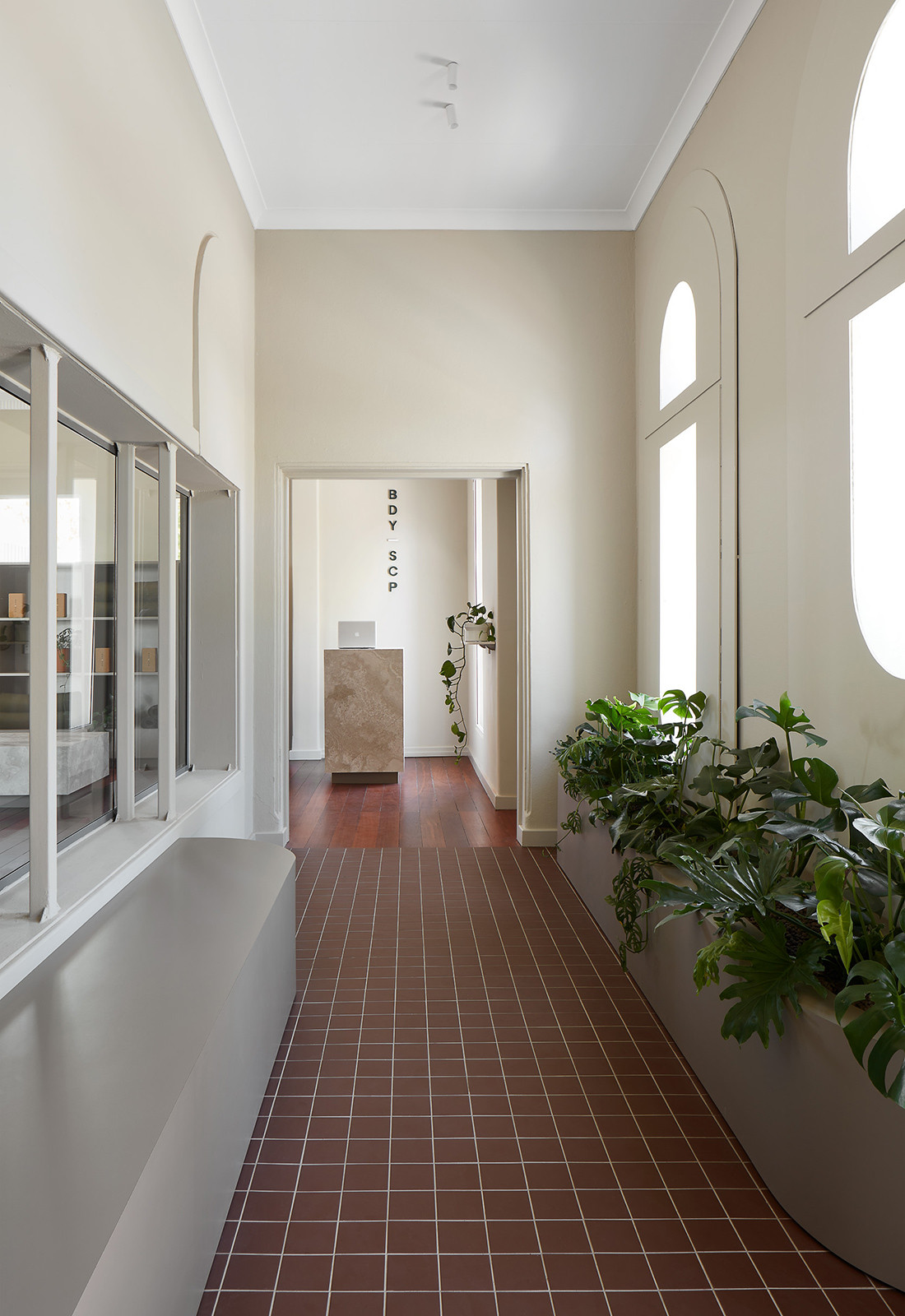 State of Kin | Australia
Bodyscape exemplifies a calm, contemplative space that takes its cues from refined designs with a more feminine palette. These qualities are supported by every physical interaction within the space. The details are soft and approachable – with design decisions around tactility, space and light to convey a sense of purposeful serenity, that echoes the brands ambitions.
Striated House at Rajagiriya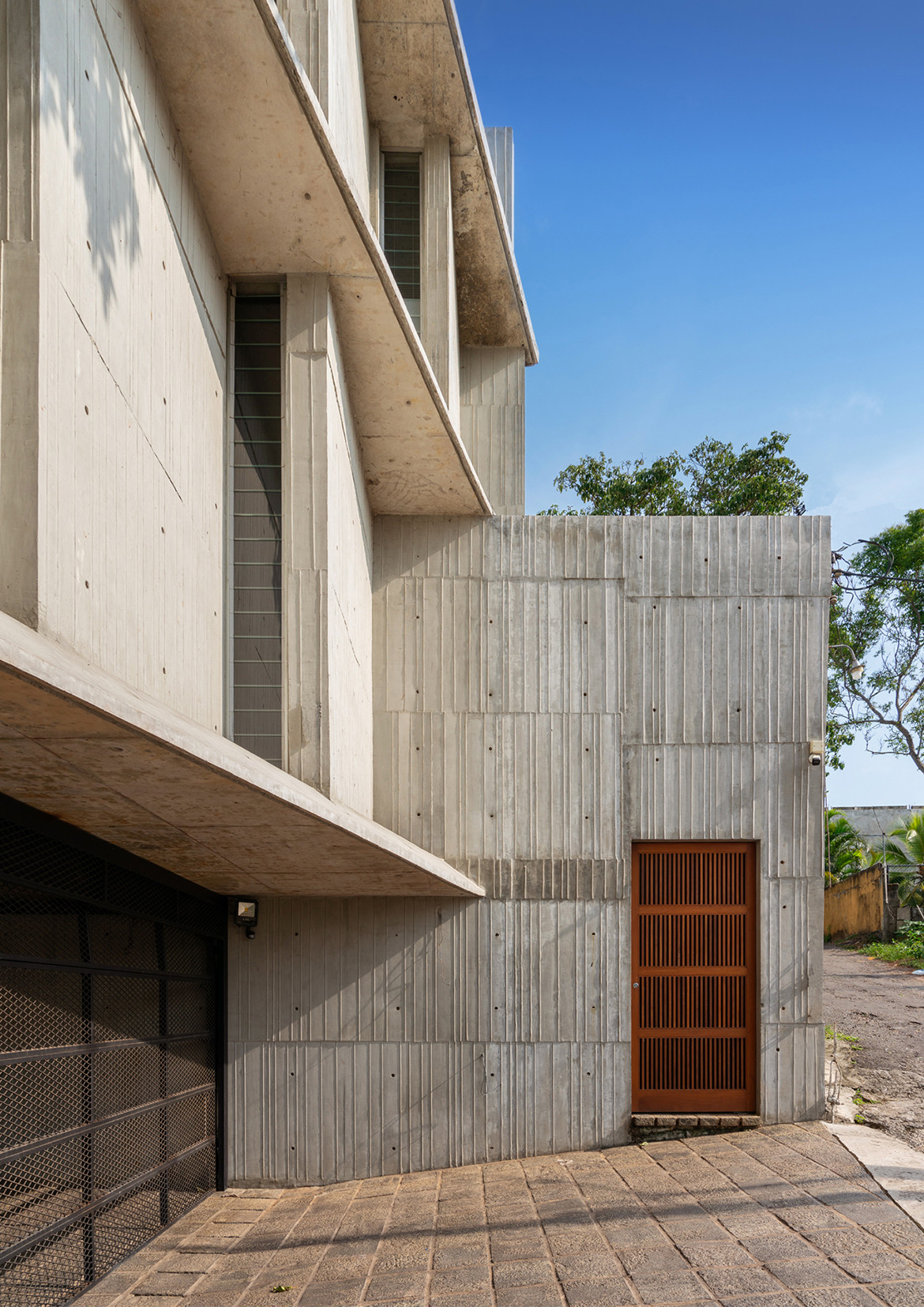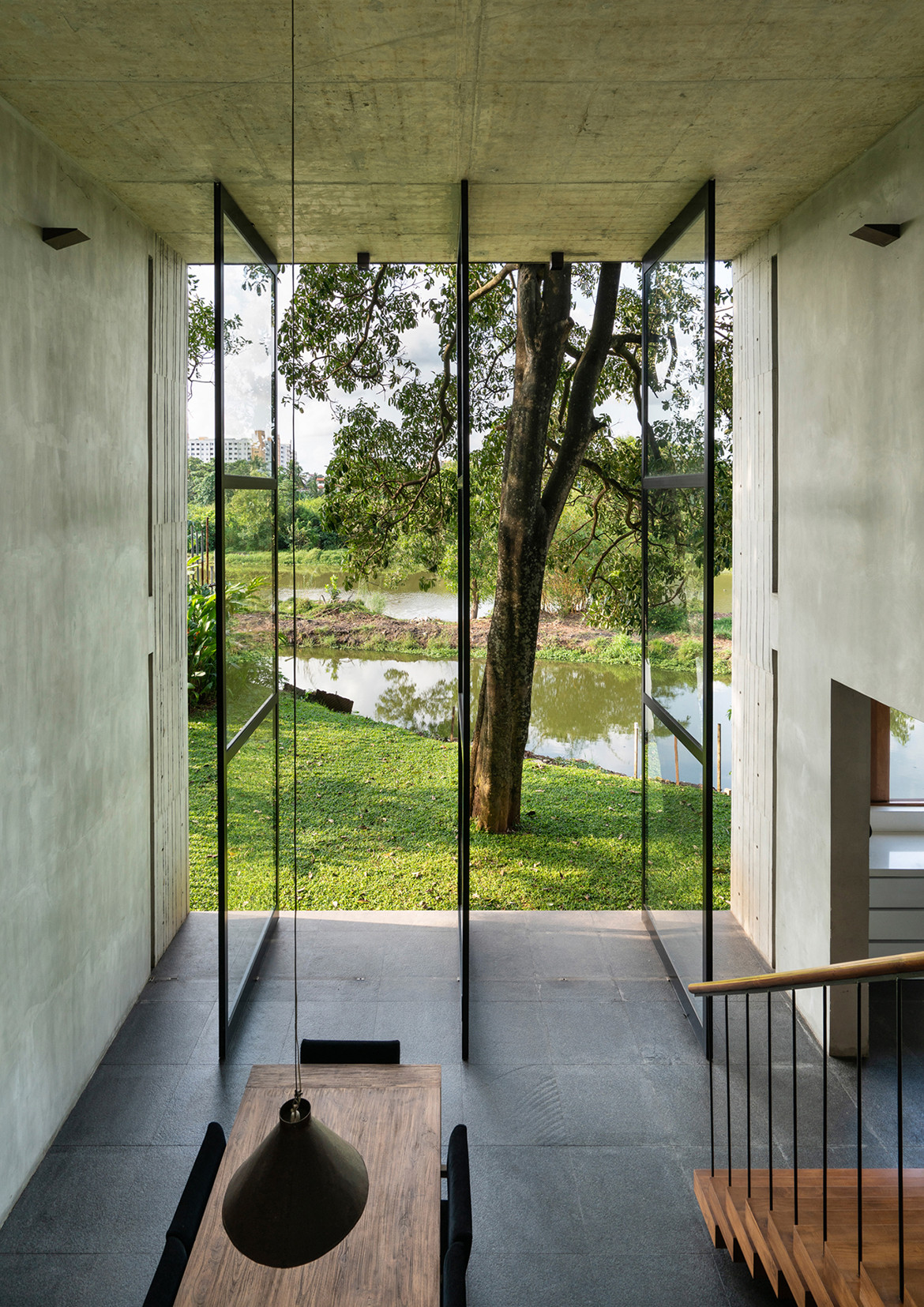 Palinda Kannangara Architects | Sri Lanka
Journeying from the outside into Striated House at Rajagiriya by Palinda Kannangara follows a narrow space that is reminiscent of what would usually be seen in spiritual spaces – taking you from the busy street to a private realm. The ground floor opens out to nature through the use of concrete fins, and is home to the dining, kitchen and services.
The Tiing
Nic Brunsdon with Manguning | Indonesia
Situated on the northern coast of Bali, the Tiing by Nic Brunsdon has been designed as a 'reward for the intrepid', it is a boutique resort embedded into its local and cultural context. Due to its remote location, the design deliberately leans on traditional materials and construction techniques, while providing a robust conceptual framework. The materiality of this project works within the local context, construction techniques, resources, and climate and was guided by what was most abundant locally, this being bamboo and concrete.
Jakob Factory Saigon
G8A Architecture & Urban Planning with rollimarchini architekten | Vietnam
Taking reference from the traditional tropical architecture of the region, the design was developed with a porous façade devised as a lush-plantation 'skin'. The suspended structure is supported by a two-layer rope network stretched from the ground to the roof. The horizontal geotextile planters not only filter rain and sun, but also contribute to lowering the atmospheric temperature through evaporation, acting as air purifiers and dust particle binders.
Smart Design Studio
Smart Design Studio | Australia
This building by Smart Design Studio pushes the boundaries of construction by exploring the humble brick and how it can provide protection, be structural, sculptural and decorative at the same time. The result is a cohesive, innovative, and unexpected approach to architecture, resulting in a home slash workplace. In addition, the strong character of the interiors is contributed by the existing warehouse elements that were purposefully retained sawtooth roofs, delicate trusses, intact brick façades and cranes.
RAS Houses
Sanjay Puri Architects | India
RAS Houses is a mixed-use project that features a series of low-rise volumes amidst open courtyards and landscaped gardens. Situated on an undulating site in the deserts of Rajasthan, India, RAS Houses follows the organic nature of old Indian cities with houses stepping back, creating interlocked built volumes across three levels, interspersed within the existing three to eight-metre contours that weave through the site.
Irving Street
B.E Architecture | Australia
A unique approach to apartment development, Irving St creates a precinct that accommodates three individual houses. It presents a different model for multi-residential living, with individual plans and standalone addresses, all united through a refined palette of materials and details.
Tags: B.E Architecture, INDE 2021, inde awards, minimal, modern minimalism, Nic Brunsdon, Russell & George, smart design studio, State Of Kin
---