The restaurant occupies a site on Melbourne's Drummond Street that has hosted generations of venues, but the renovation has left nothing of these ancestors.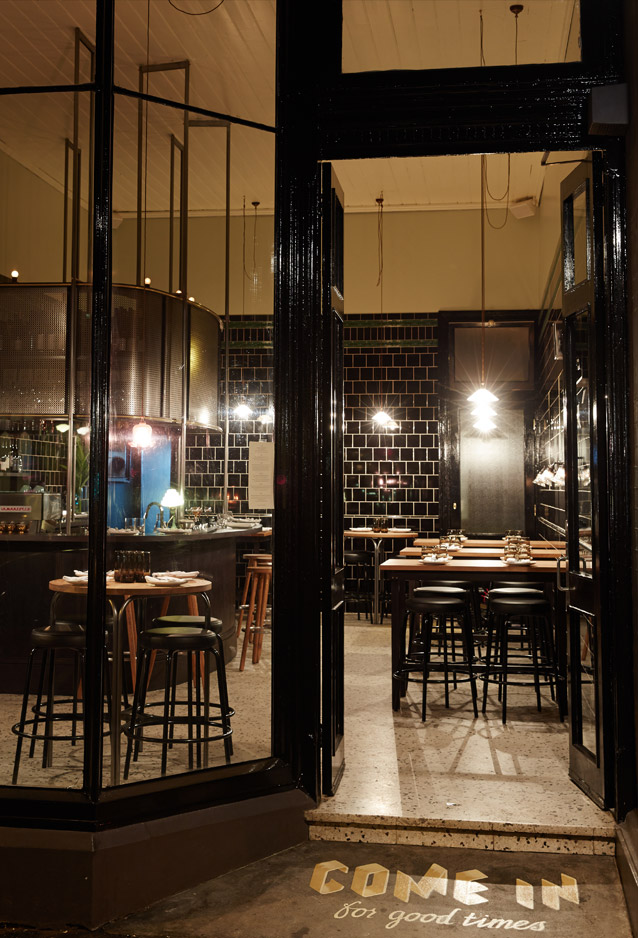 With a desire to create a menu both sumptuous and accessible, ex-pat restaurateur and owner Christian McCabe, (of Wellington's internationally celebrated Matterhorn) employed architect Allistar Cox to match his flavours with equally refined but non-chalant aesthetics.
The interiors are most immediately defined by the slightly deco combination of reflective black tiles over white grout with green borders. Crisp and dark, these are balanced by the polished, aggregate-flecked concrete floors; ensuring hauteur is matched by utilitarian candour. Further touches like the retro pendant lighting hanging throughout, almost bench-height seating, custom American oak tables and gilded gold leaf on the windows help soften the mood, resulting in an ensemble that promises sophistication without pretension.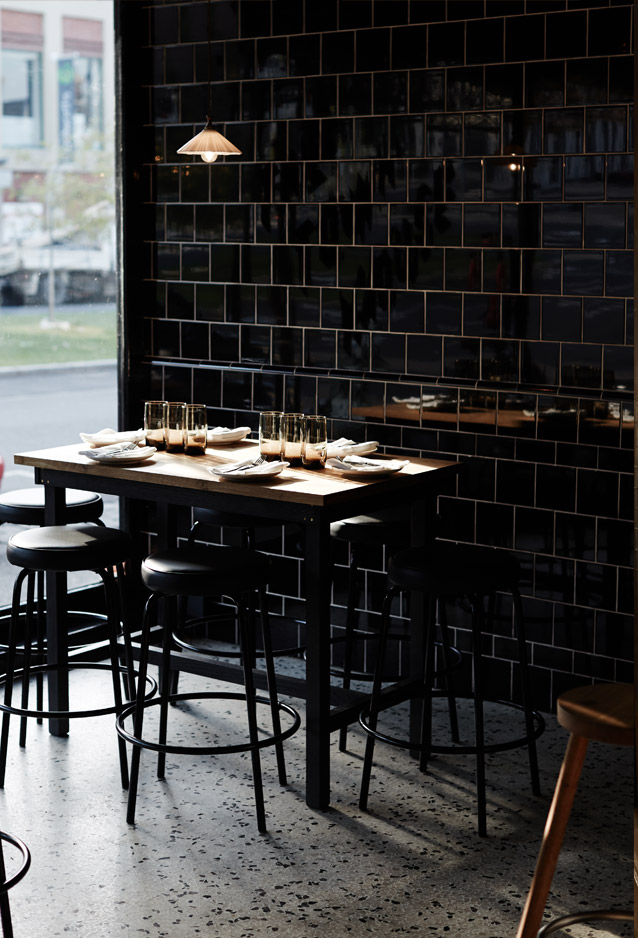 McCabe says of the fit out, "The design of The Town Mouse is an idealised portrayal of how we believe the everyday should be lived – just because something is nice doesn't mean it should be saved for a special occasion."
The three-dimensional font chosen for the venue's branding (designed by Suzy Tuxen at A Friend of Mine) combines modern and classic elements; gridded, with rounded terminals and painterly shading it is contemporary whilst faintly reminiscent of black-and white adventure films.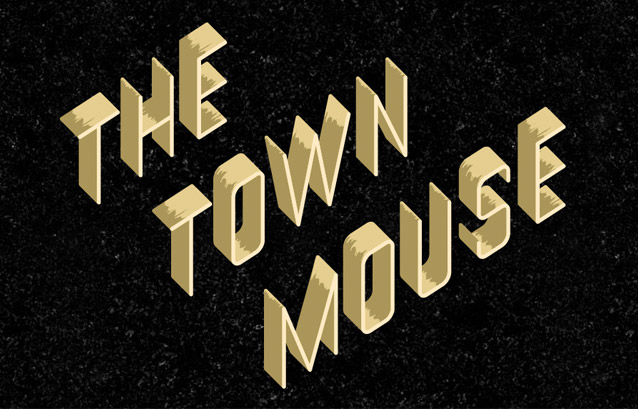 With a menu offering intriguing possibilities such as 'bonito with gin botanicals, sesame cream, rhubarb, green tomato and avruga', the restaurant lives up to it's namesake of the cosmopolitan epicure, however diners can rest assured they will not be chased by dogs either during, or after meals.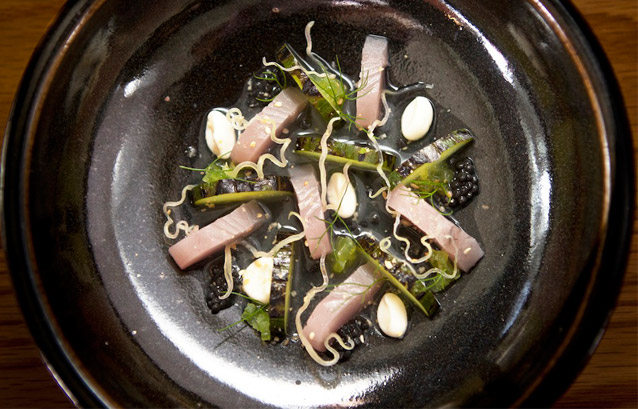 The Town Mouse
thetownmouse.com.au
Allistar Cox Architecture
allistarcox.com
A Friend of Mine
afom.com.au
Tags: Interior Architecture, Interior Design, The Town Mouse
---