-What was the brief for this project?
This is the Designers-in-Residence project collaborated with Ryohin Keikaku to re-design 3 residential units at "PMQ", the design complex at SOHO area in Hong Kong. PMQ, former Police Married Quarter, was renovated and opened as a design complex in Spring 2014.
We were asked to design residential units which equip with both functionality and comfort using MUJI furnitures. Those young artists or designers who visit PMQ, will be able to enjoy all kinds of artistic activities at ease in these comfortable home-like residential units.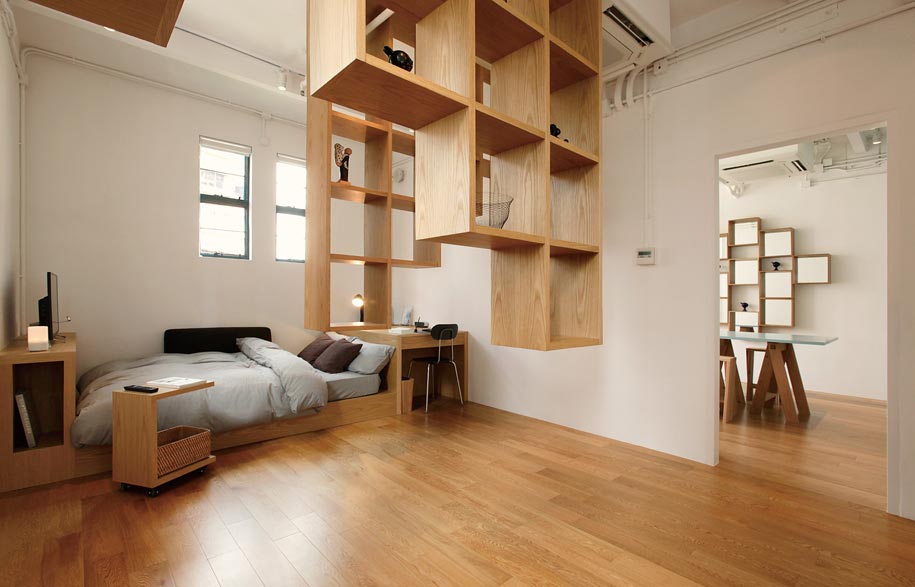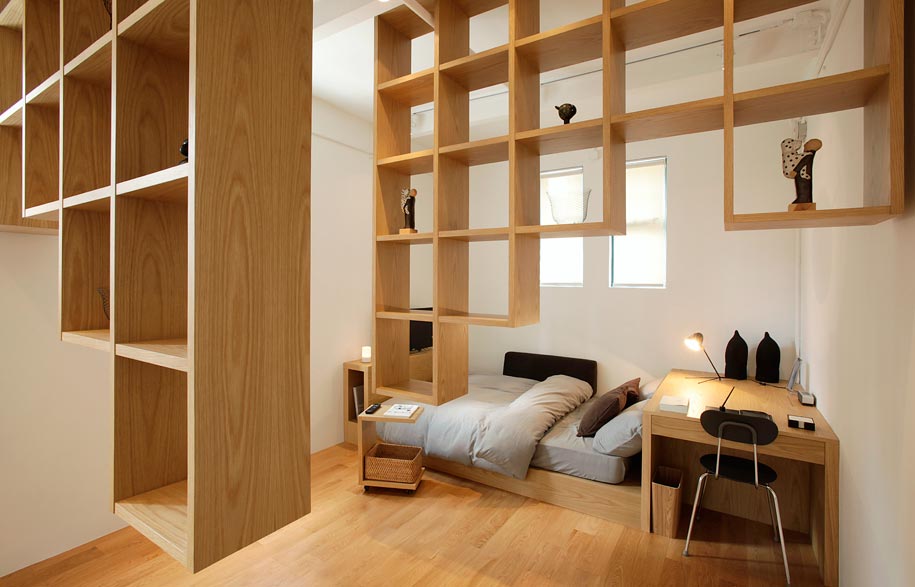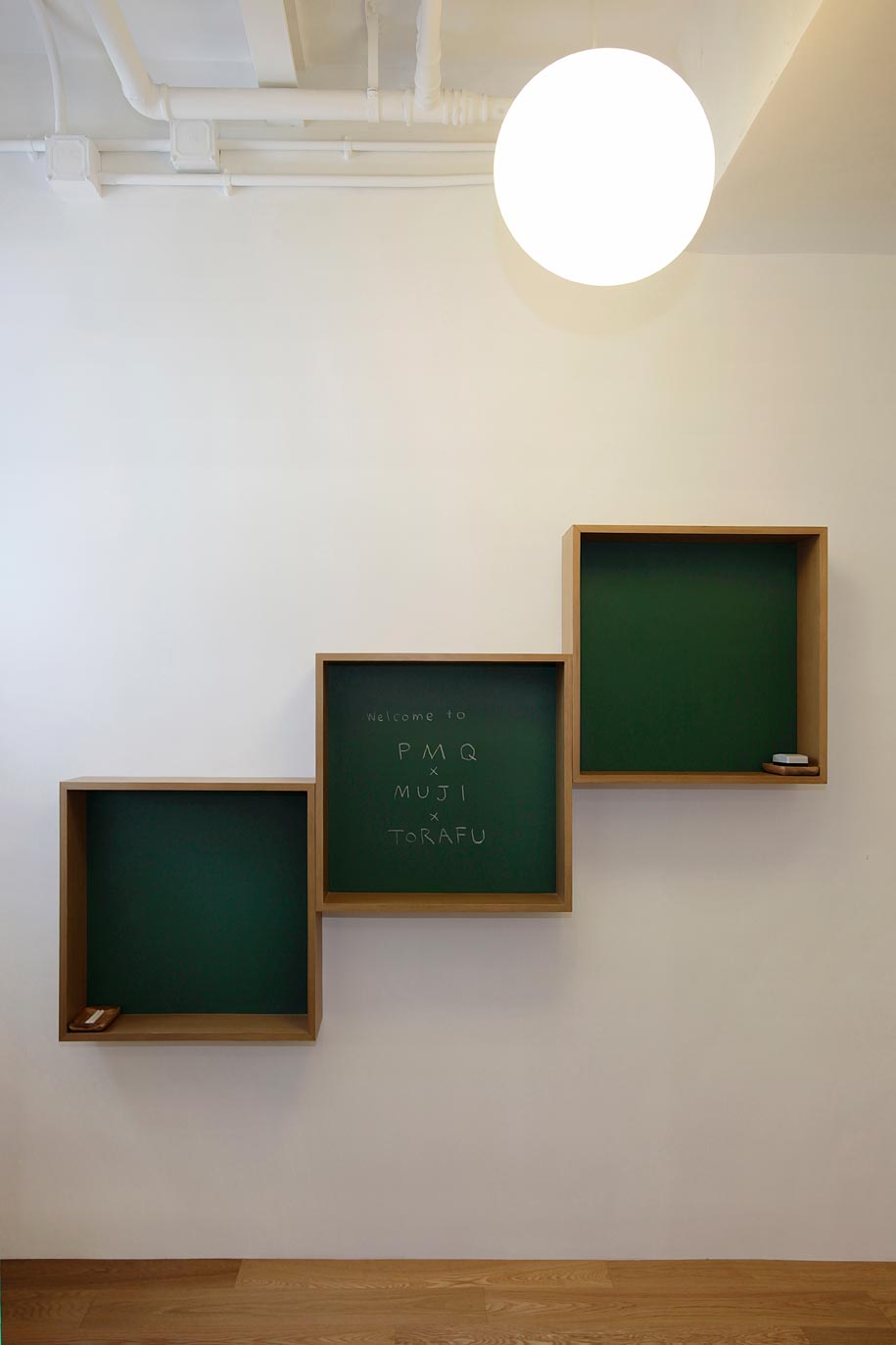 – How did the local climate, building vernacular or local landscape influence your design?
The building is originally built by wall structure, so we couldn't remove the existing wall, however we made some windows in the inside wall and tried to allow lights and wind into the whole space.
Also we put some furniture in the outside verandah so that people can stay in the outside, we thought Hong Kong has warm climate and it would be nice to utilise the outside space as a room and expend the inner space.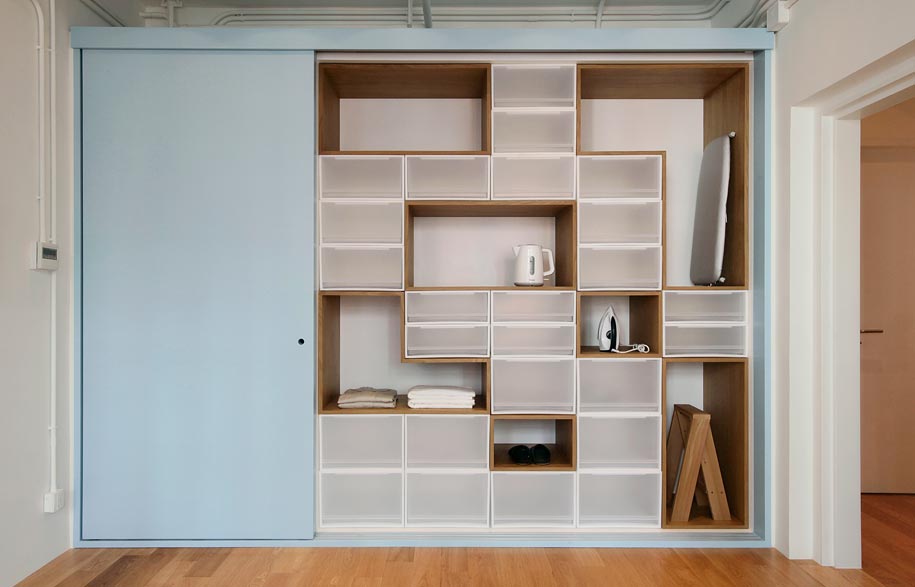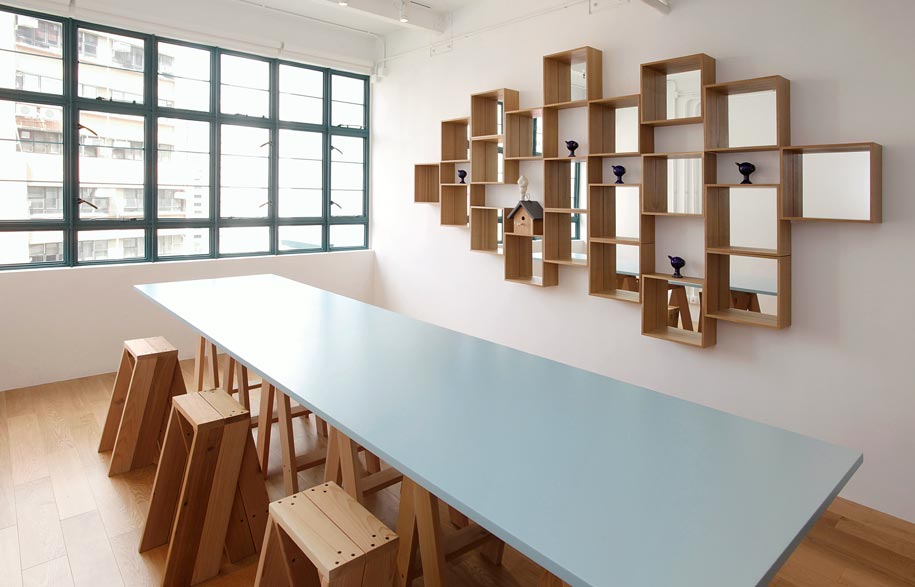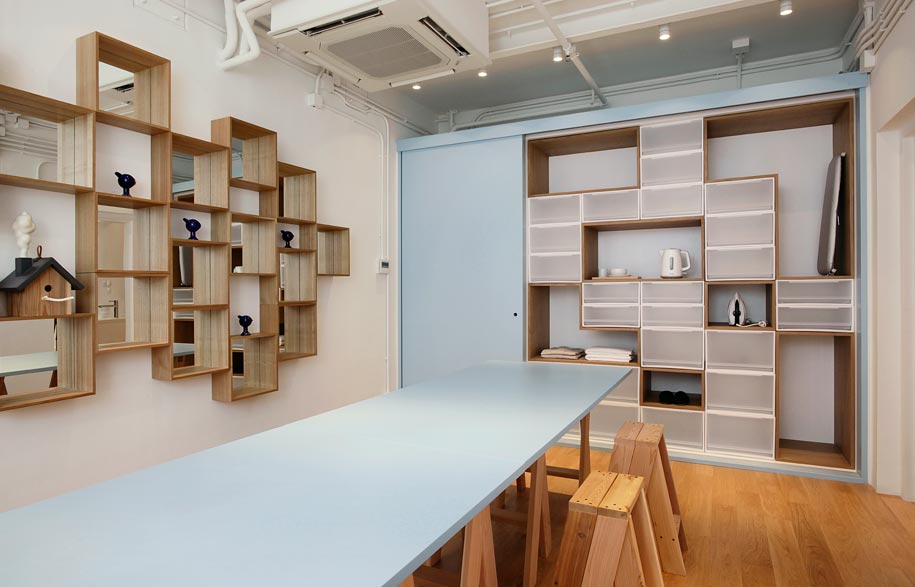 -What features make this an efficient and/or flexible space – from design to way it is used?
There are three rooms (FREE BOXES, PALETTE ,ISLAND) and "flexibility" is always one of our design theme.
FREE BOXES
This suite, includes two rooms, leverage the MUJI stacking shelf and wall-mounted furniture as the tools to bring out a non-conventional design idea.
In the comfortable bedroom, stacking shelves are installed from ceiling, which creates a feeling of suspension. The suspended stacking shelves also act as high partition to divide spaces for different functions and keep roominess simultaneously. This design allows a free floor space and creates a spacious area which is also suitable for movement of wheelchair.
The other room is transformed into a working space. Simply with a long table and stackable chairs, residents can re-arrange their ideal working space. The wall-mounted furniture on wall is designed as decoration and the reflections from embedded mirrors further enhance the sense of spaciousness of the room.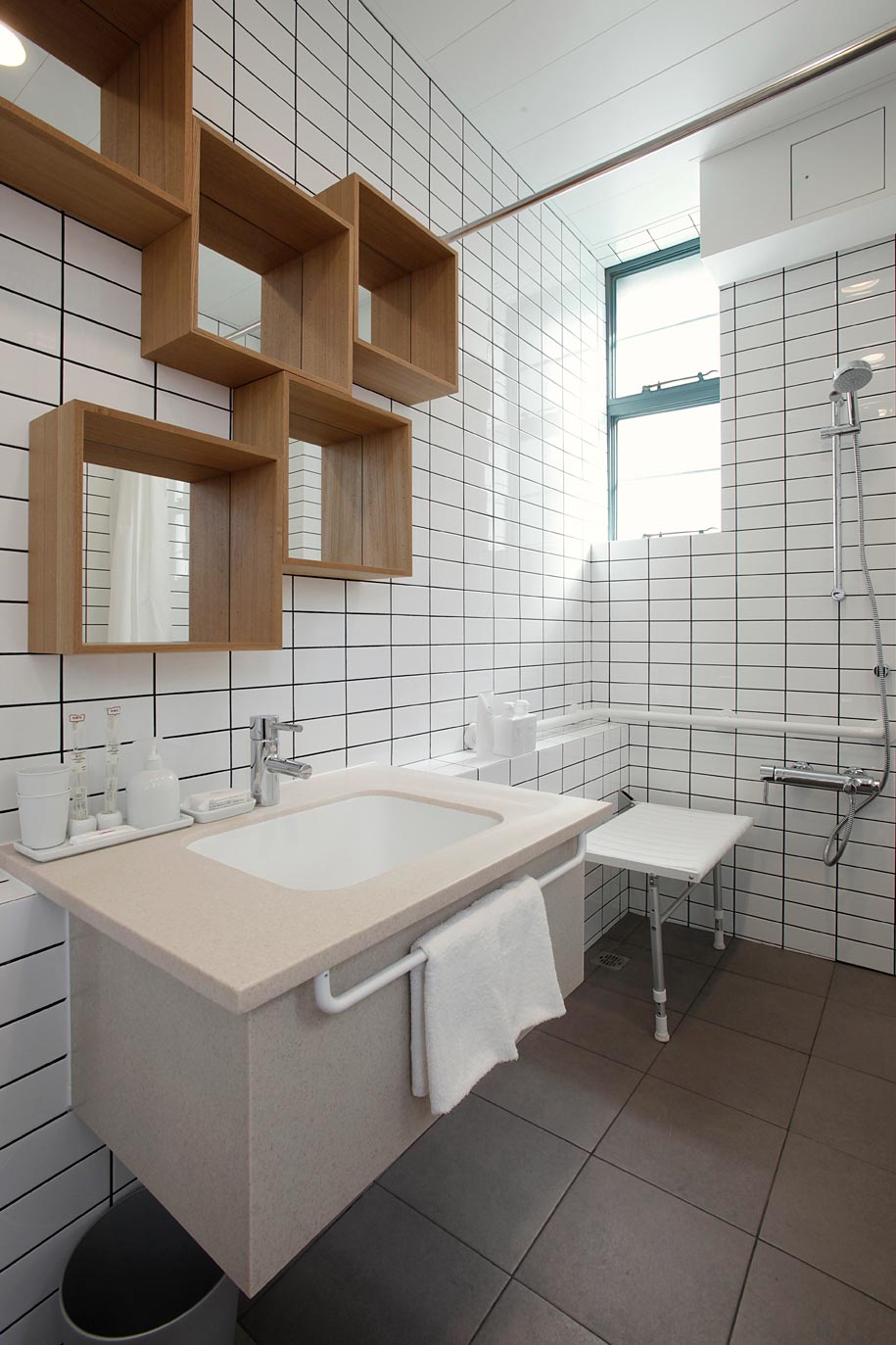 PALETTE
With arranging the signature MUJI steel unit shelves in L-shape, the slim outlines form a light partition, demonstrates segmentation of space such as table and bed even in a small room.
These unit shelves are made in new material which is different from the existing one available in MUJI stores. By grouping parts of different colour, as if colour palette, to add some fun to the design.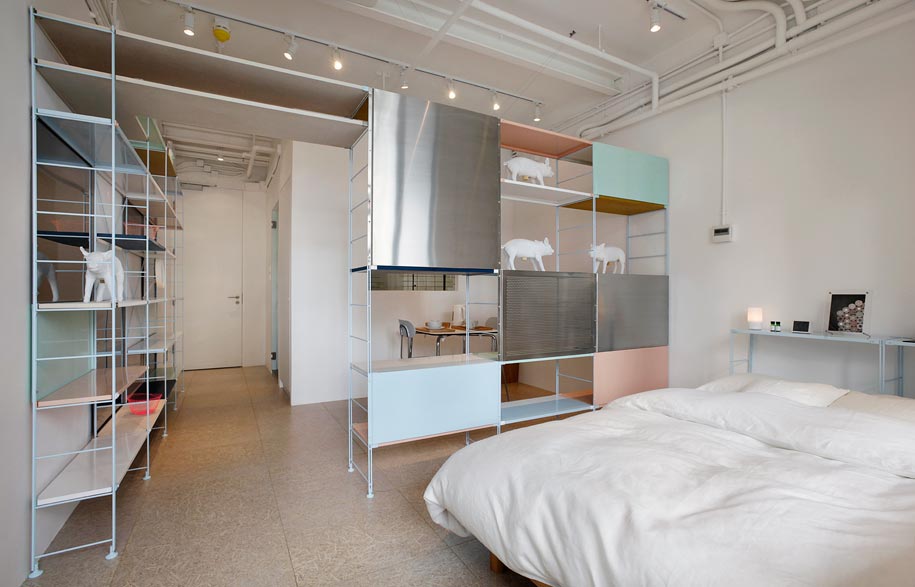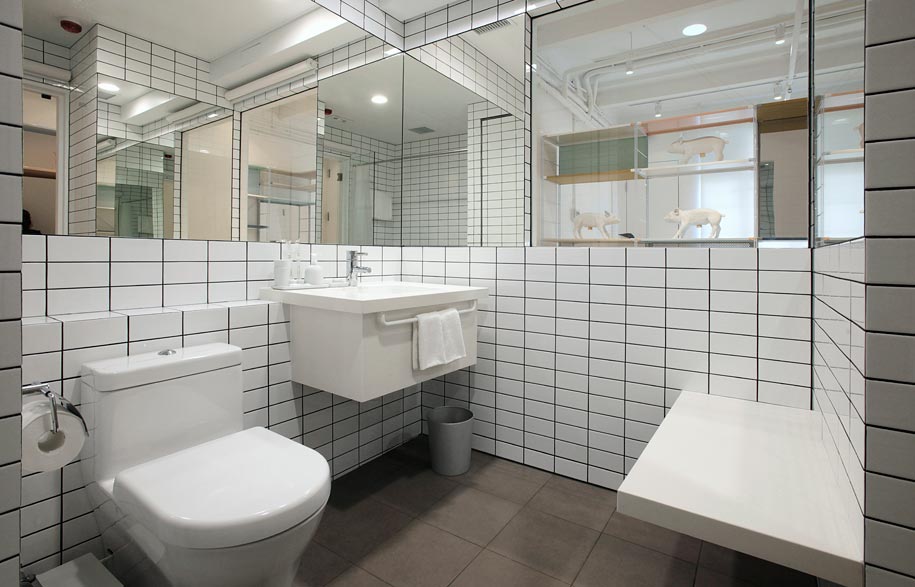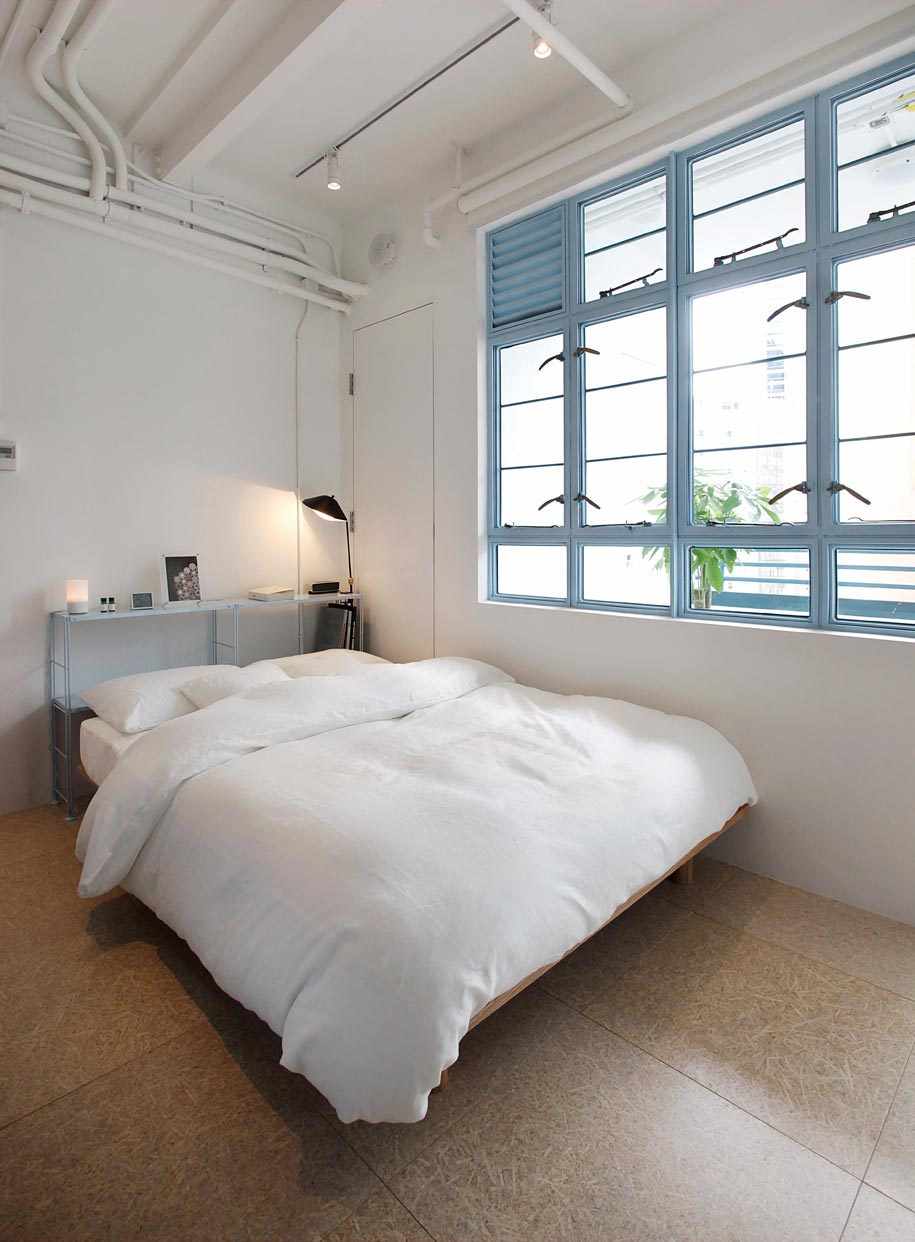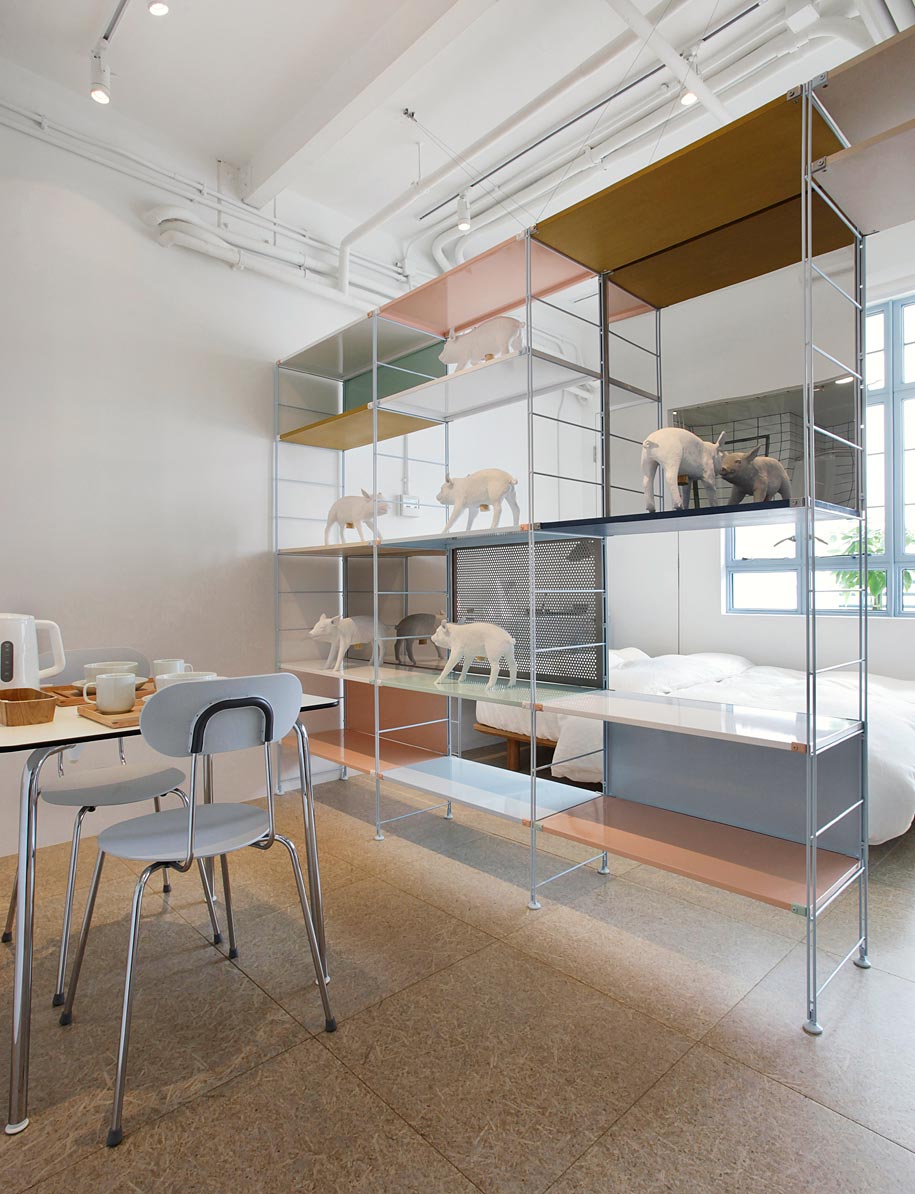 ISLAND
Like living on an island, this unit features giant furniture that surrounded by wooden shelves and one of the wall is also decorated with a large wooden shelve, the room is no doubt named as "Island". Simply applying the bedcover, the movable giant furniture in the middle of the room can be easily changed into a big sofa.
One furniture serving multi-functions like rest or sleep in this tiny room, utilising the space effectively. The movable feature of furniture allows changing its position or direction freely, you can either create a small room or turn it into a big sofa according to your wish.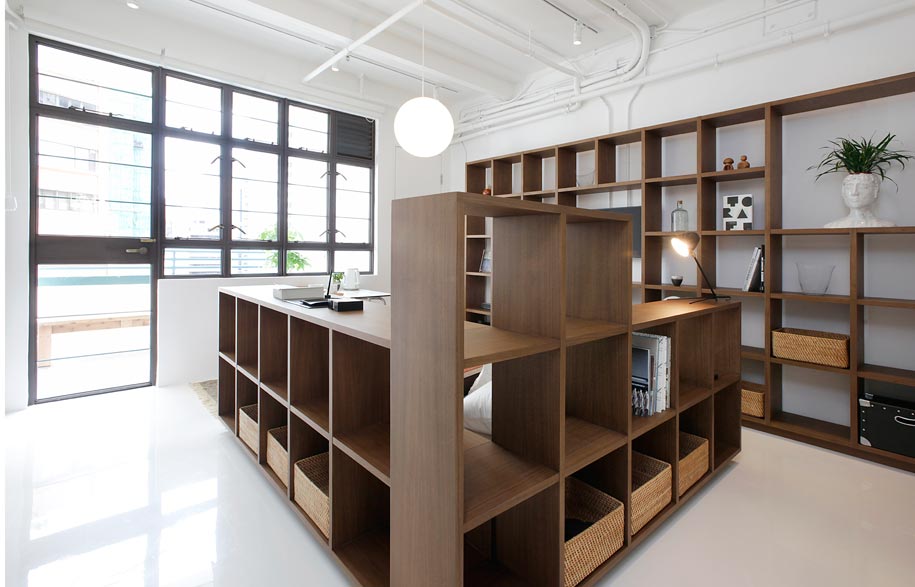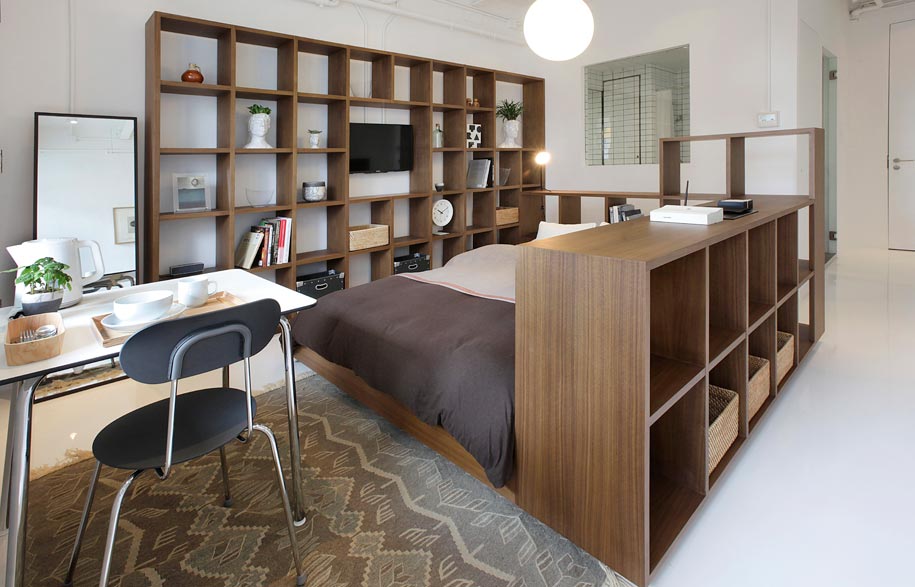 -What makes this project special for you, the designer, and the residents?
In Hong Kong, many people lives in small space so we think this project can be one of the idea to Hong Kong's living style.
For example, the steel unit shelf in "PALETTE" shows how to divide the space with light partition, and the bed in "ISLAND" shows that movable bed is very useful and multiple used.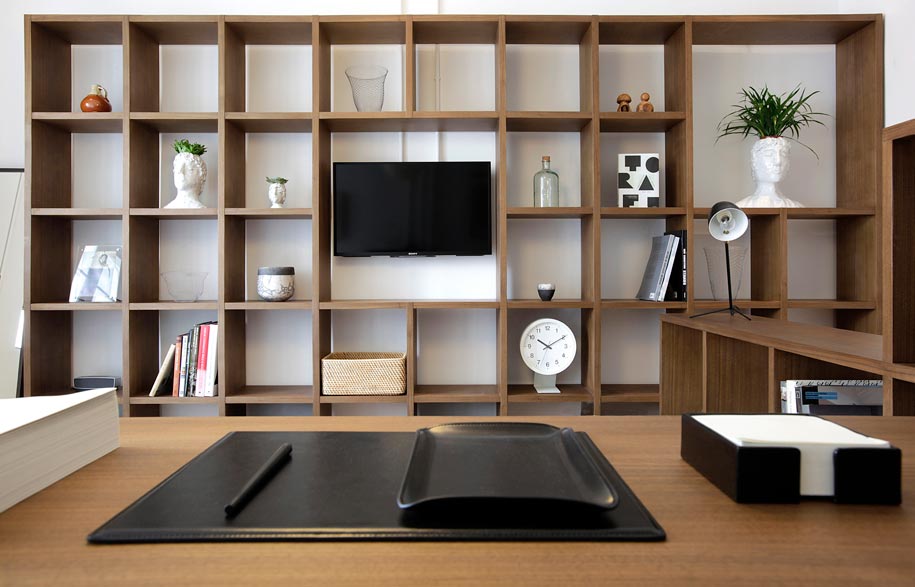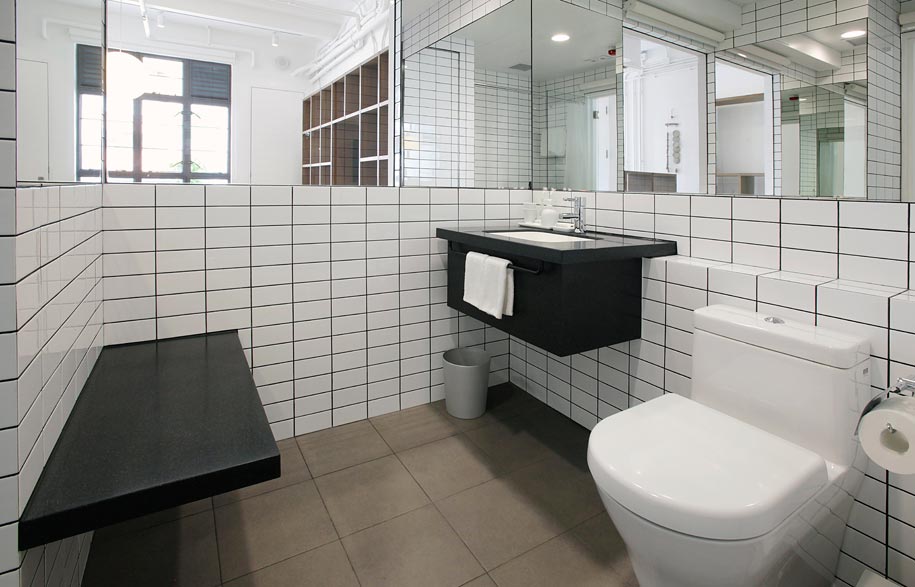 Torafu Architects
torafu.com
---