AGo Architects were invited to build a jigsaw puzzle house for a fellow architect, his wife and young son in South Jakarta, Indonesia's busy (but sinking) capital. The team selected a narrow plot that, at just 3.5-metres-wide and 17-metres-long, needed to consider affordability and low-cost and sustainable design strategies. "One of the main focus is to create a compact space that efficient and effective for the user," say AGo Architects.
3500mm House came together with extensive planning to find out how the clients lived and what was essential for their future home. They needed a house suitable for all three members of the family, allowing them to have individual spaces but included open-plan living for quality family experiences.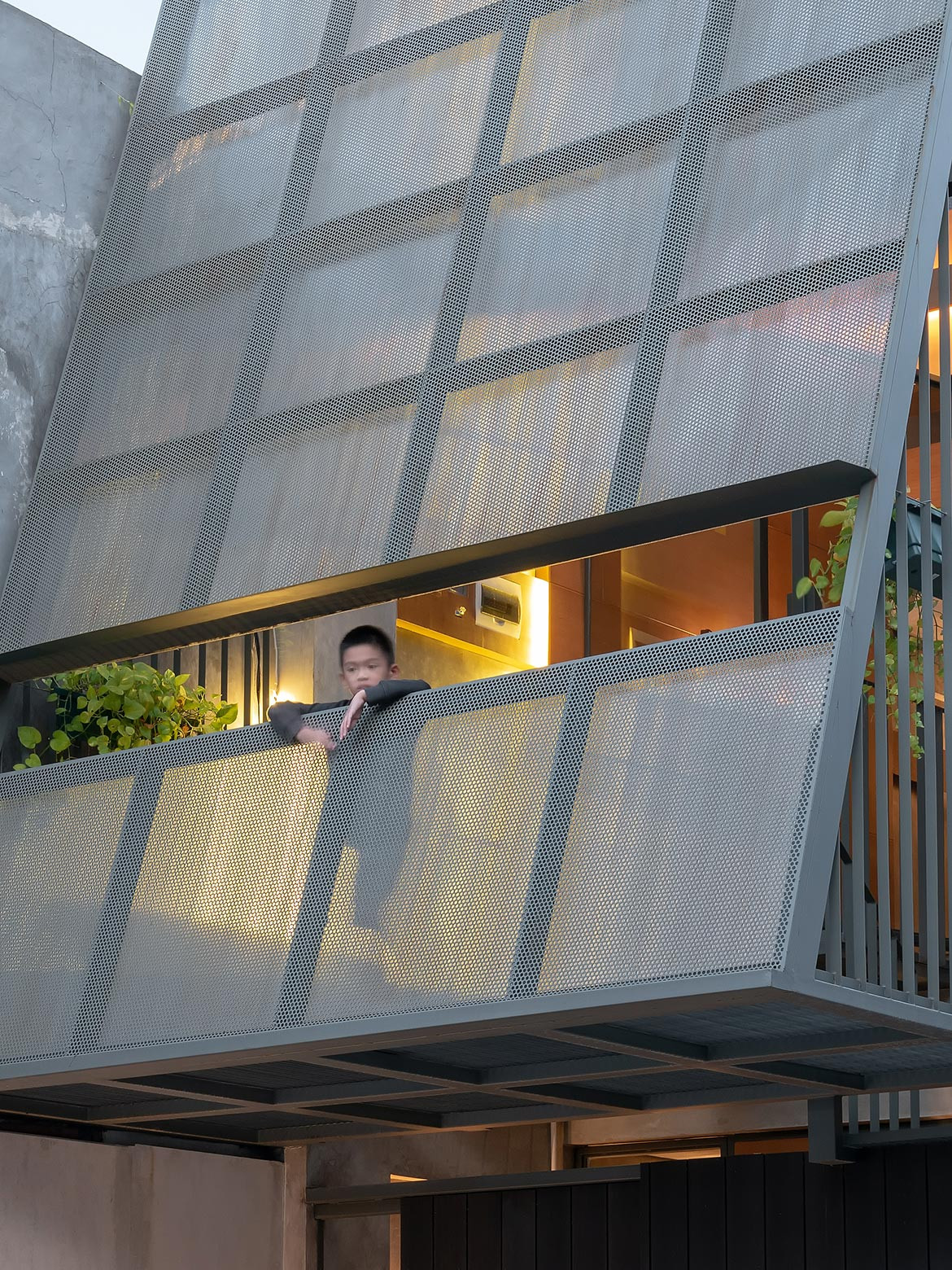 The site faces west so the architects factored this into the design of the façade with a perforated steel and polycarbonate outer skin that filters direct sunlight. The screen was built on an angle, creating an extra outdoor room for the clients while offering the illusion of space and visually connecting the entire home.
Designing around inner-city tropical living, the architects used sun controlling reflective glass skylights to help capture the filtered natural light. The walls used structurally insulated super foam panel (M-system) to reduce heat, noise, as well as the cost and increase construction speed.
AGo honoured a minimal aesthetic with sleek edges and angles, using earthy timber custom joinery, contrasting the cooler polished concrete walls and floors. Light globes are hidden behind timber panels which offer a warm glow, and the architects were creative with windows that let in select light, framing external gardens.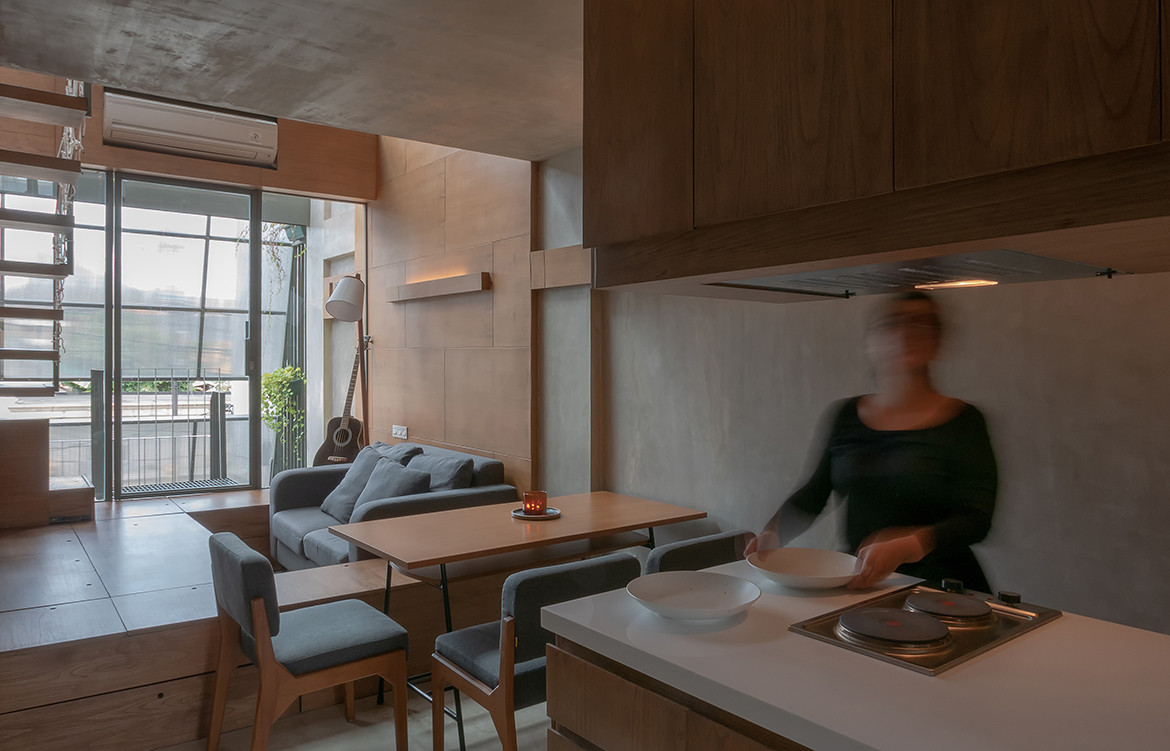 While each room only has a diameter of 3.5 metres, the height of the home extends up in four stories, finished with a rooftop terrace. The ground floor provides an entrance to the house and the master bedroom level complete with a desk and en-suite bathroom. Traversing up the external steel staircase, the open plan living, dining, and kitchen greets on the first floor, while the internal storage-stairs take you up to the client's son's bedroom on the second floor.
The home is full of rooms and furniture that offer storage, fulfilling the client's desire for a clutter-free home. The living room is most impressive as every surface can be pulled open for hiding nooks — including the stairs which travel up to the child's room and extend into his desk, bunk bed set up.
"We wanted to create different experiences by generating a space without walls, providing various floor levels and ceiling height, and connecting each floor with different types of stair-furniture-facade integration," says AGo Architects.
AGo Architecture
agoarchitecture.com
Photography by Kafin Noe and Achmad Soerio
Dissection Information
Twinlite Polycarbonate façade
M-System Polyfoam precast panel
3M™ Sun Control Window Film
Smart Biosept Dusaspun
Modena cooking series kitchen appliances
We think you might also like this Design Hunter profile on AGo Architects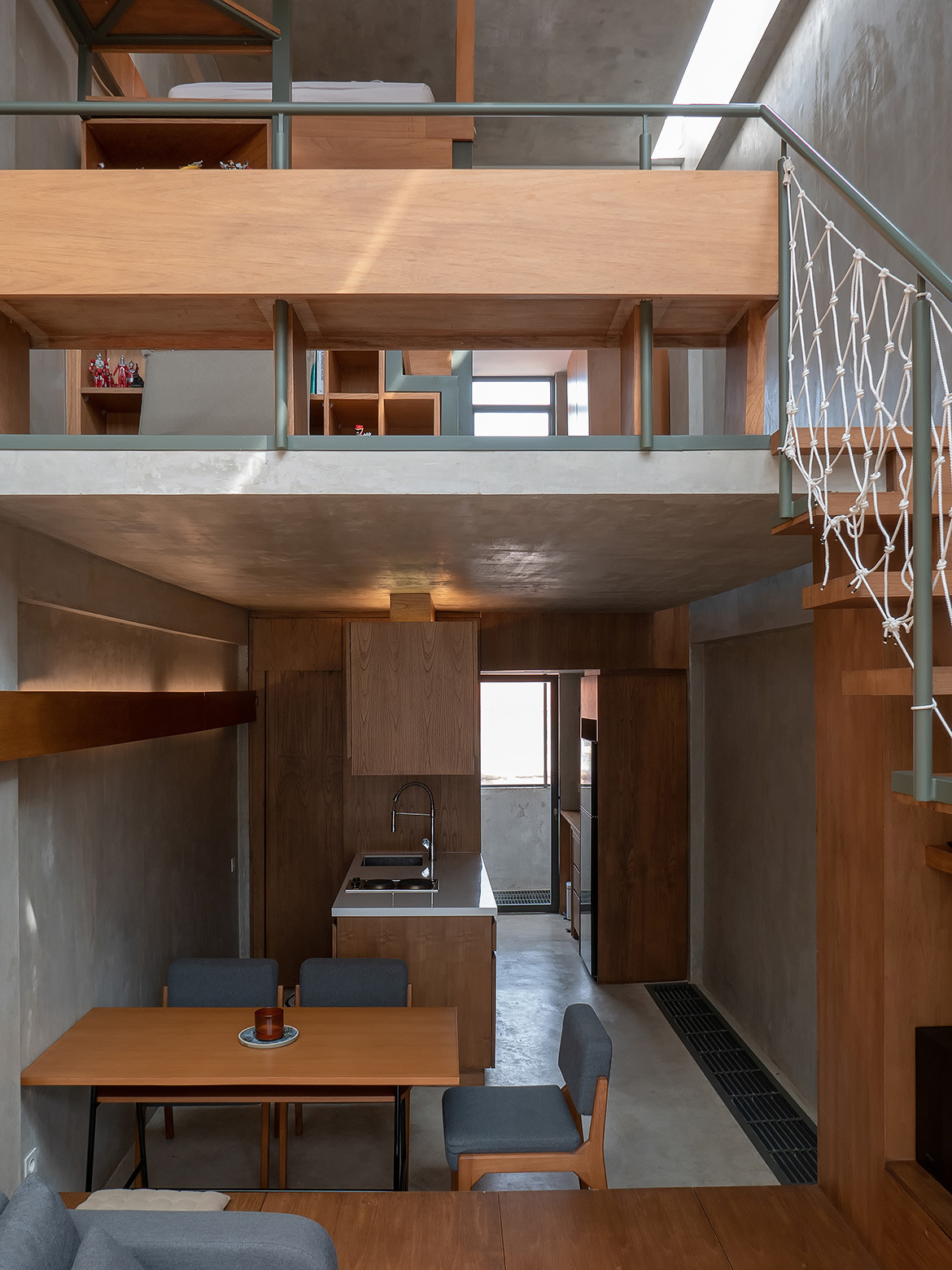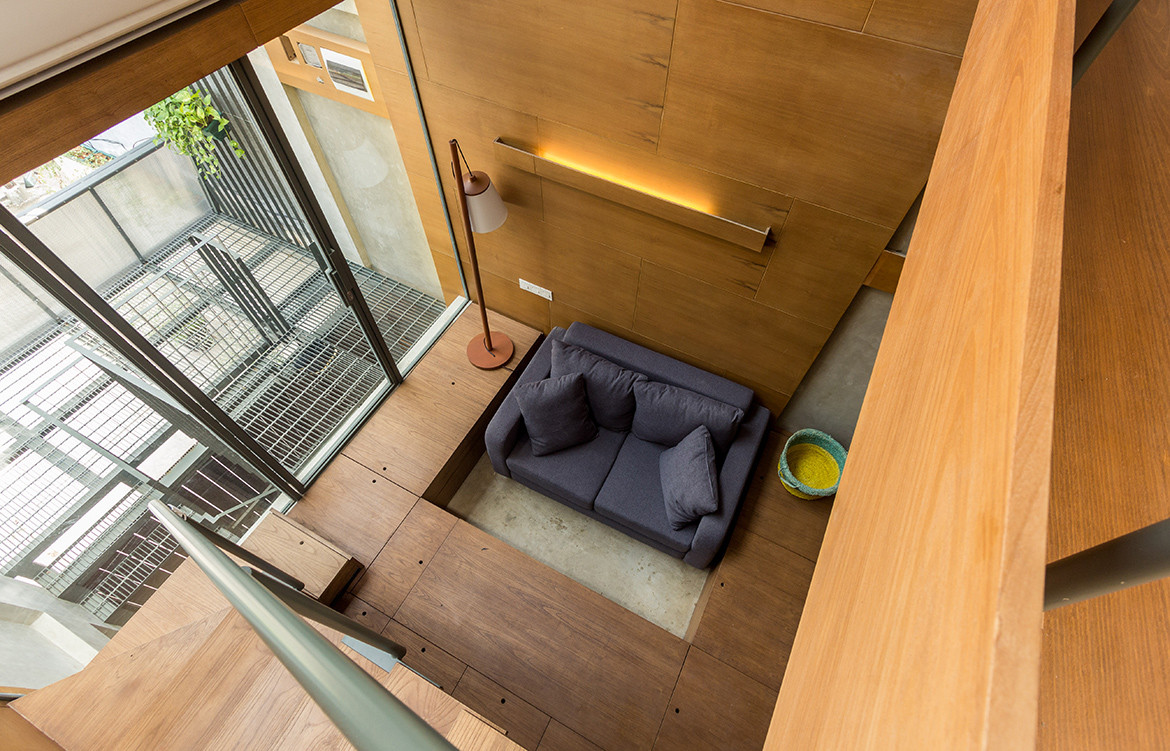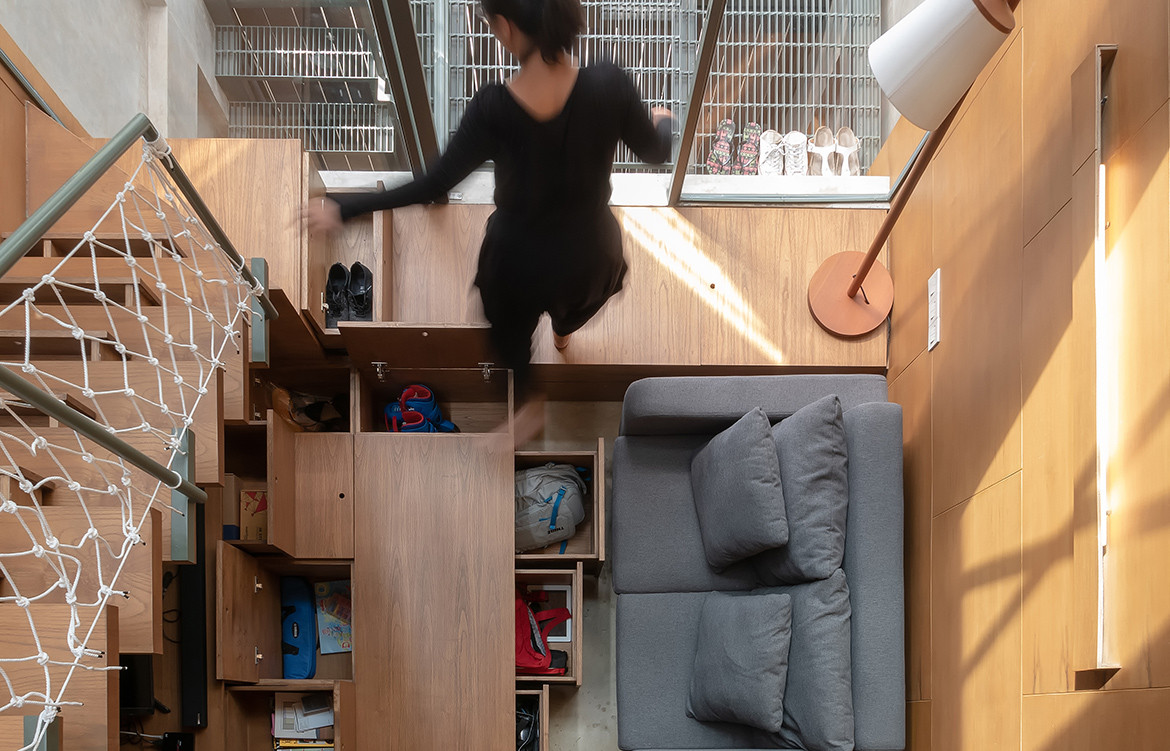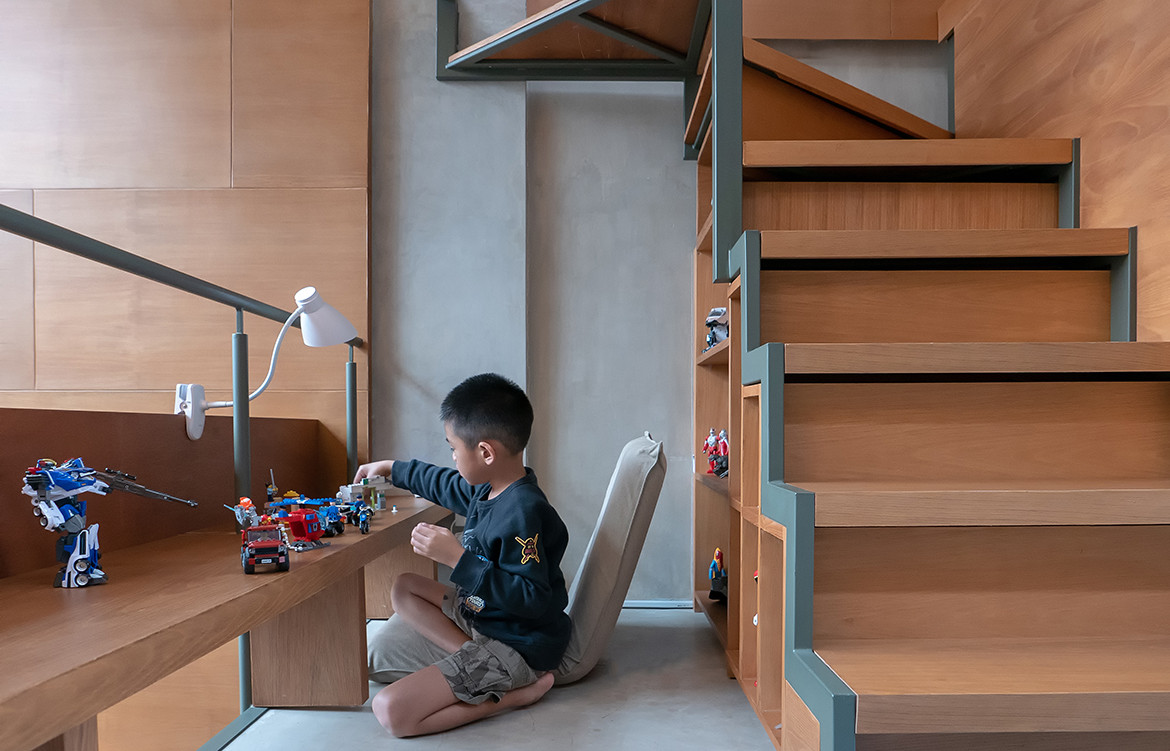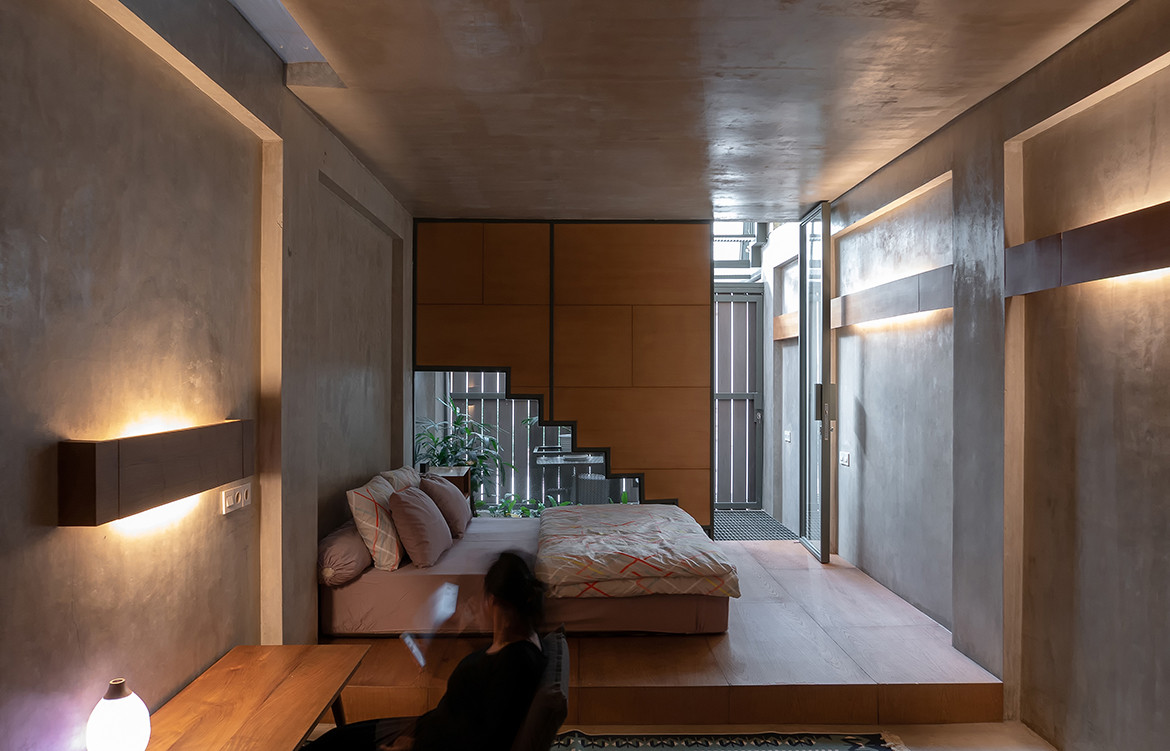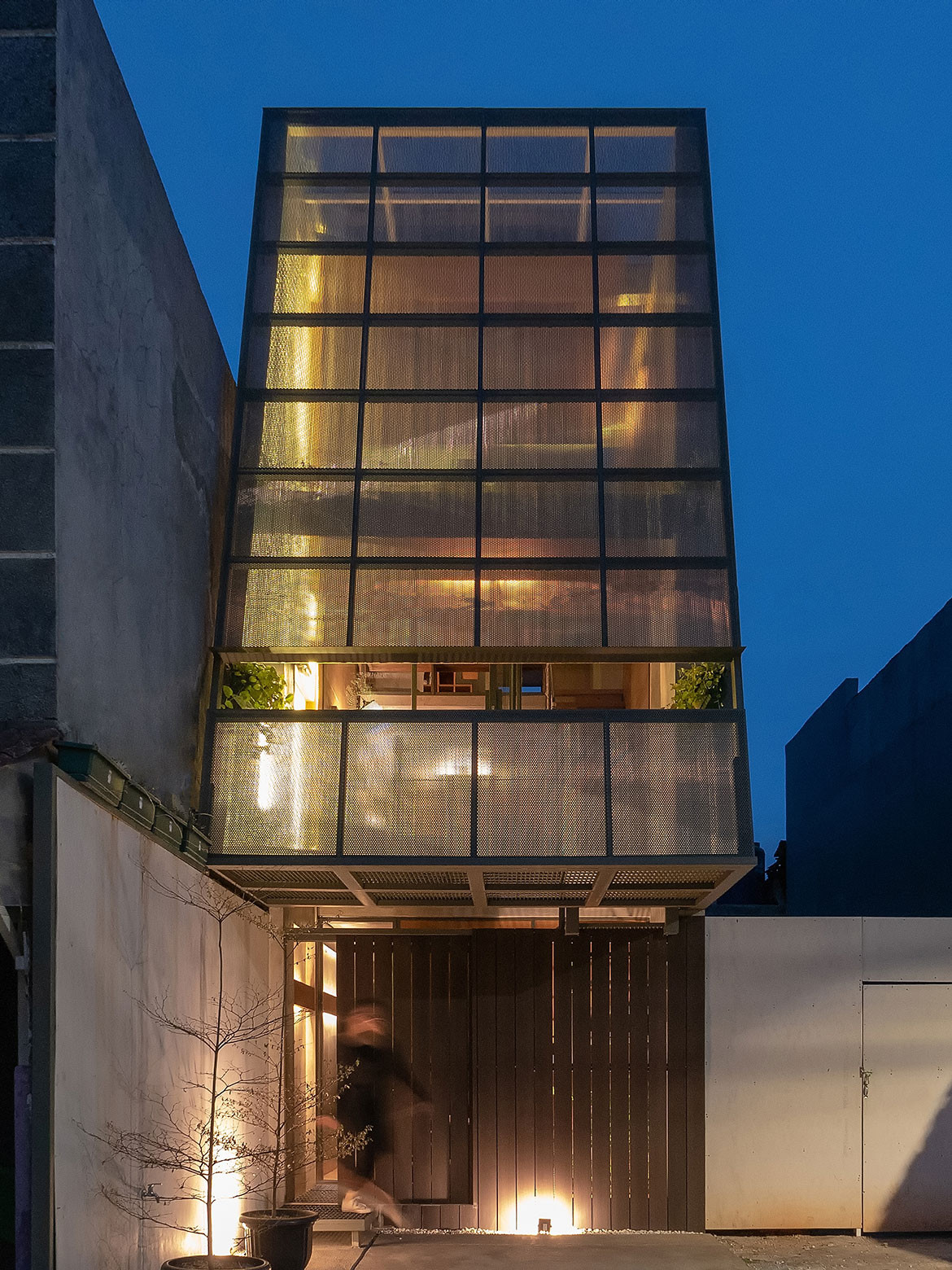 Tags: 3500mm House, AGo Architects, Architecture, compact spaces, Jakarta, Small houses, sustainable design
---