Sitting in the blossoming design and fashion hub in Mackelvie St, Ponsonby, Deadly Ponies' new store was once an old glass-works studio, and had been for the better part of thirty years. What filled the space, when owner Liam Bowden took it on, was numerous installed plinths – all hand made and taking months to create.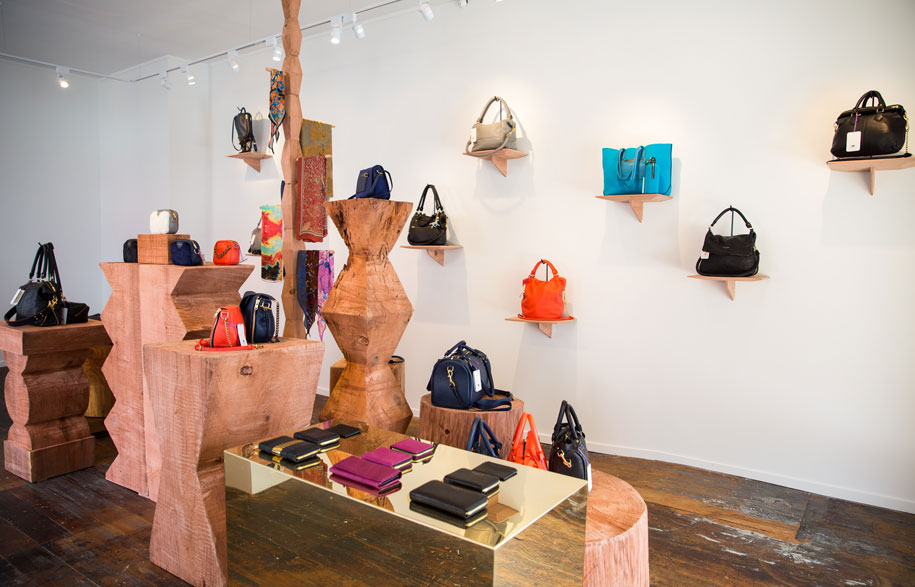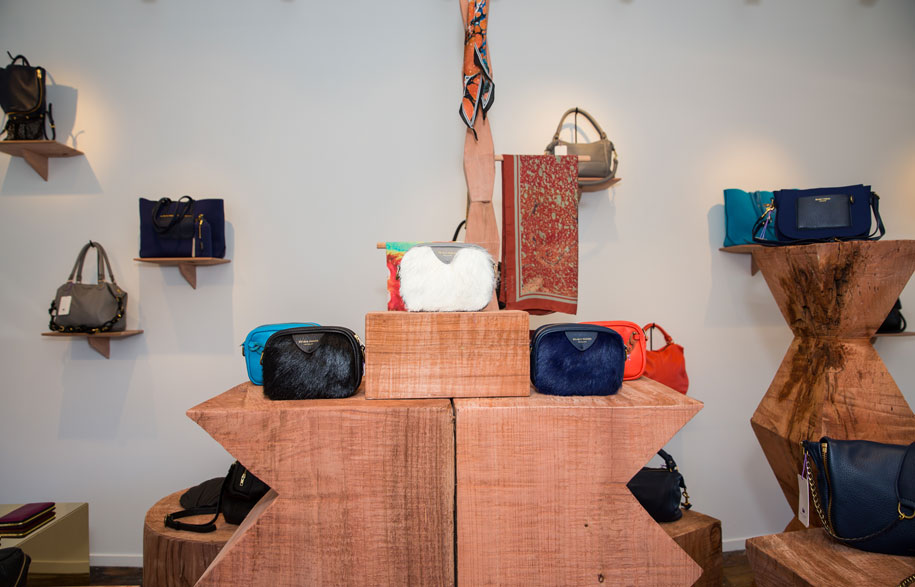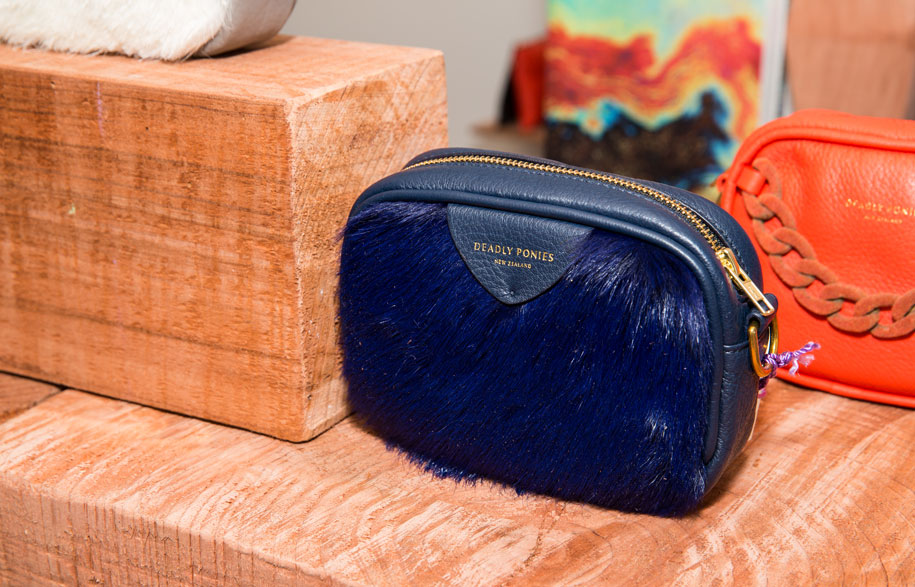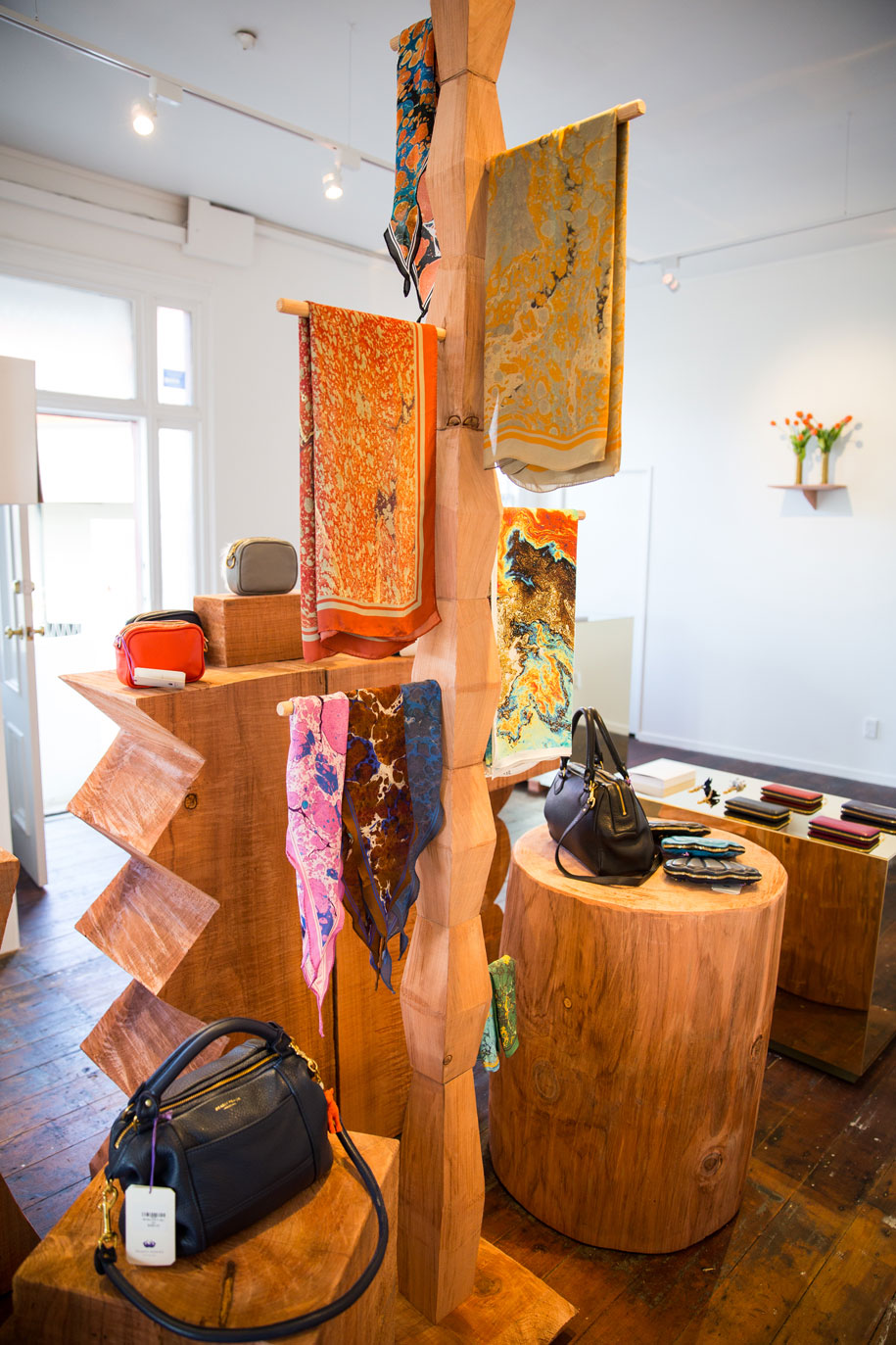 As a brand focused on sustainability and craftmanship, it was rather fitting. As Bowden tells us, the brief was "to create a conceptual retail environment that displayed our product whilst referencing our brand's core values, luxury, handmade and natural materials."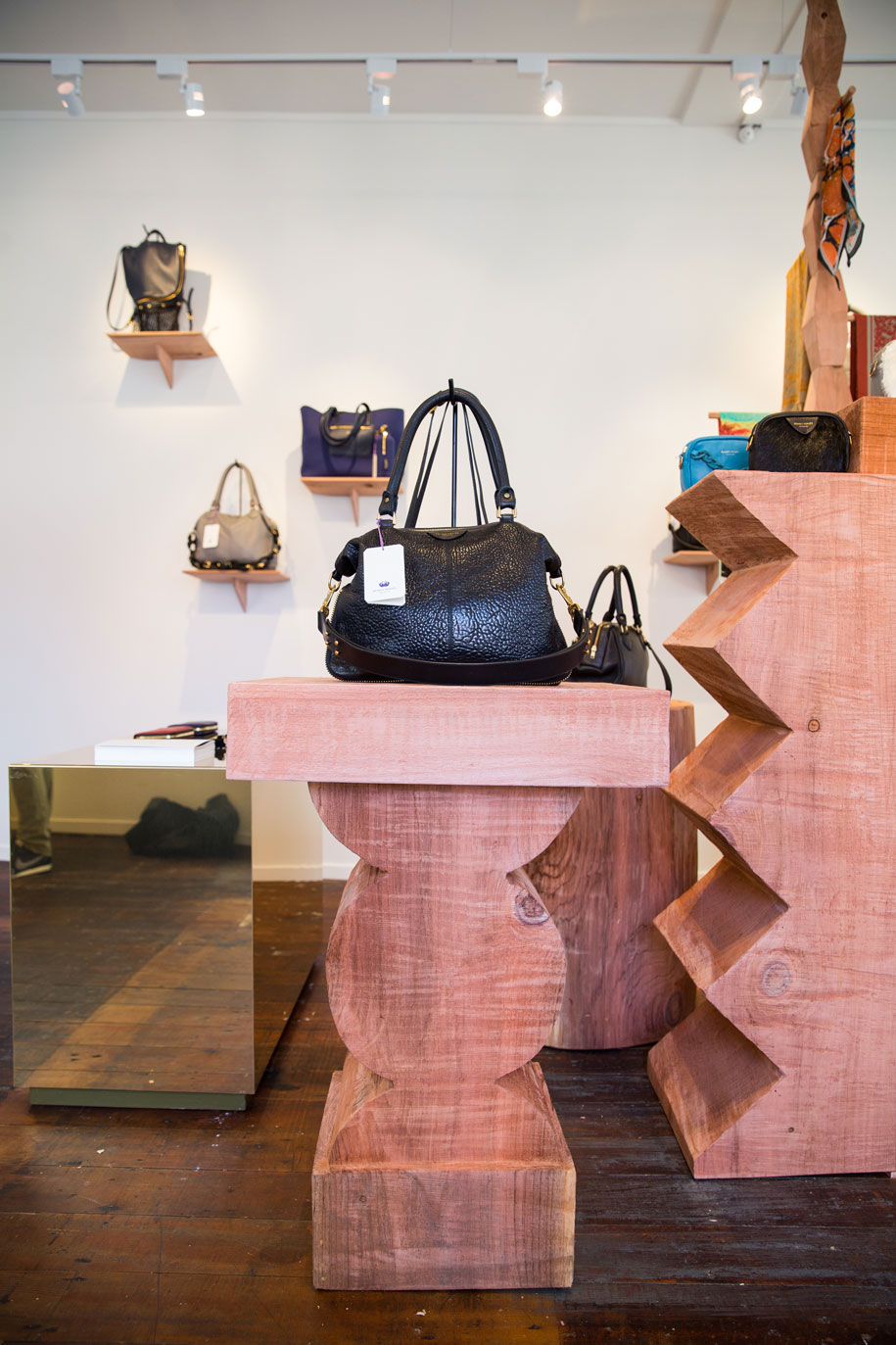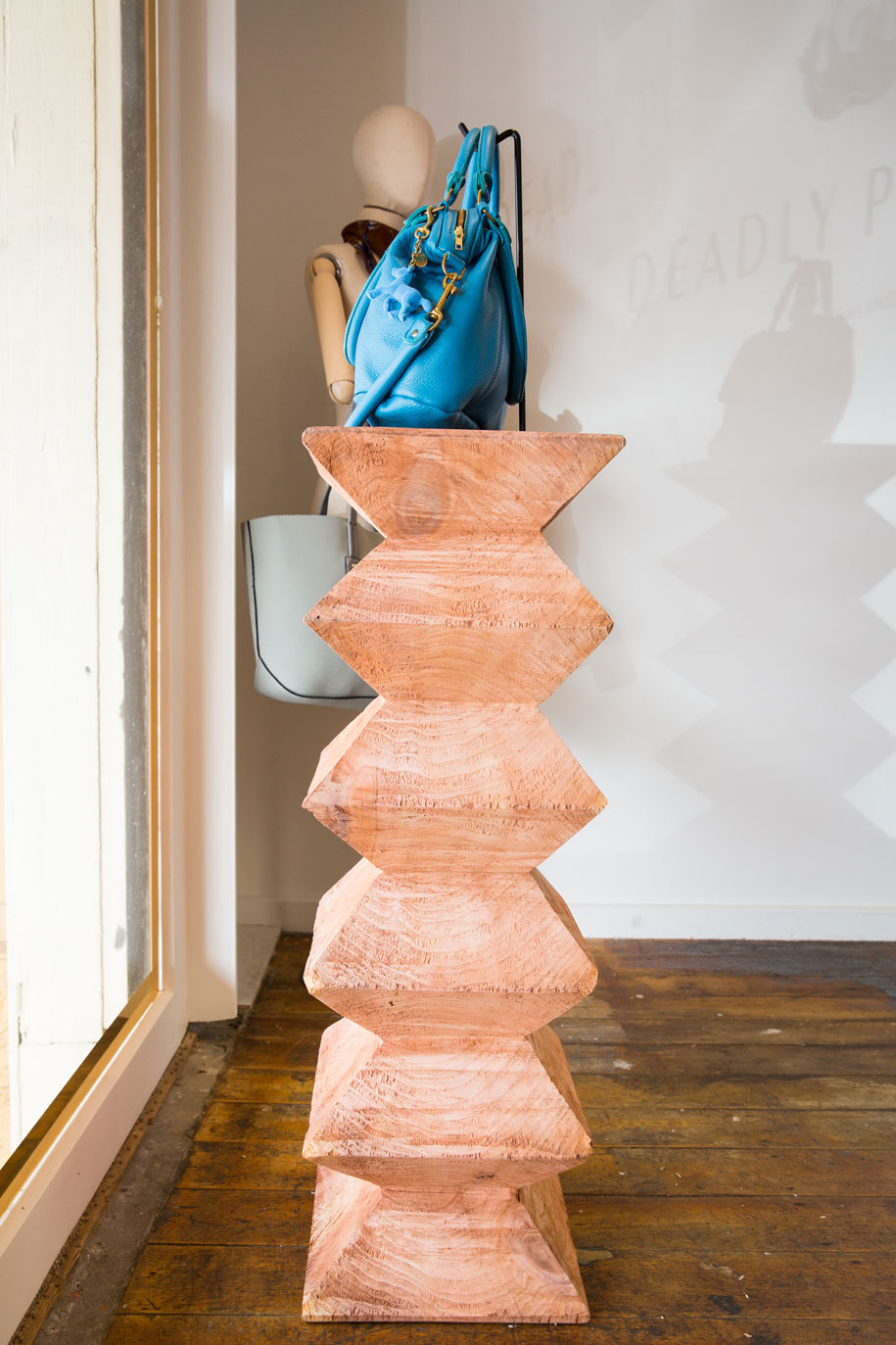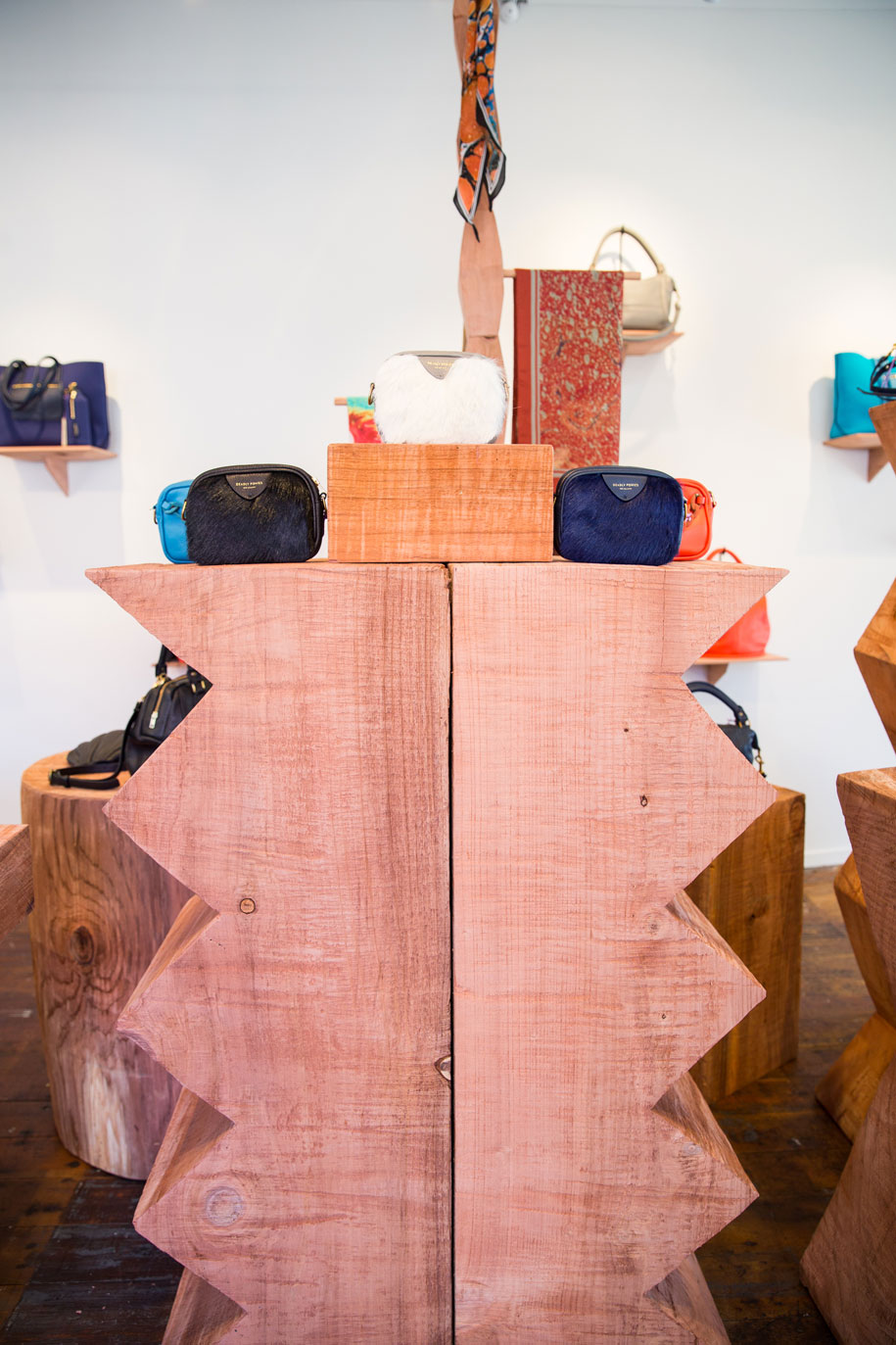 With the space being the front room of a two-storey villa, the plinths as art in themselves, became the main design feature. "With its wonky floors and faded mustard exterior we decided not to treat the interior shell with too much design but rather keep it simple and put the interest into the display mechanisms," says designers Katie Lockhart.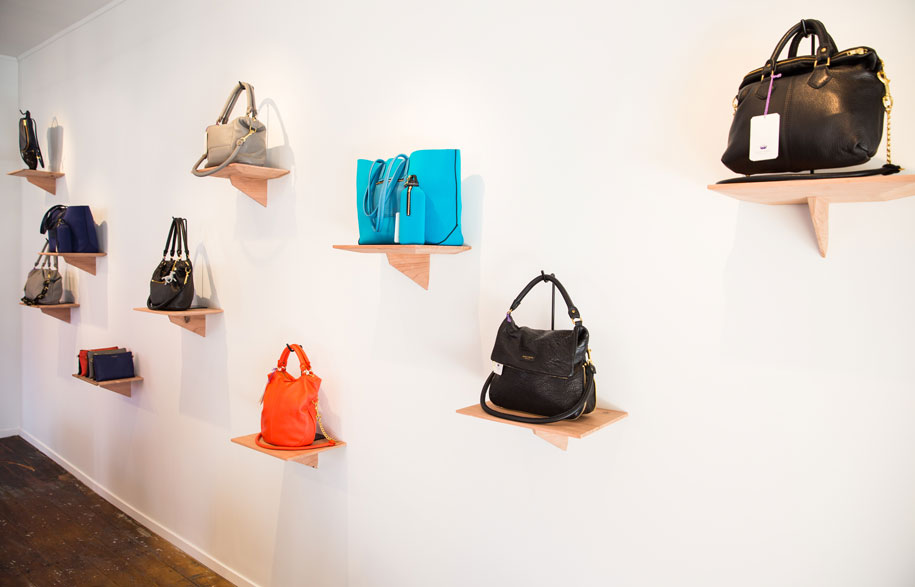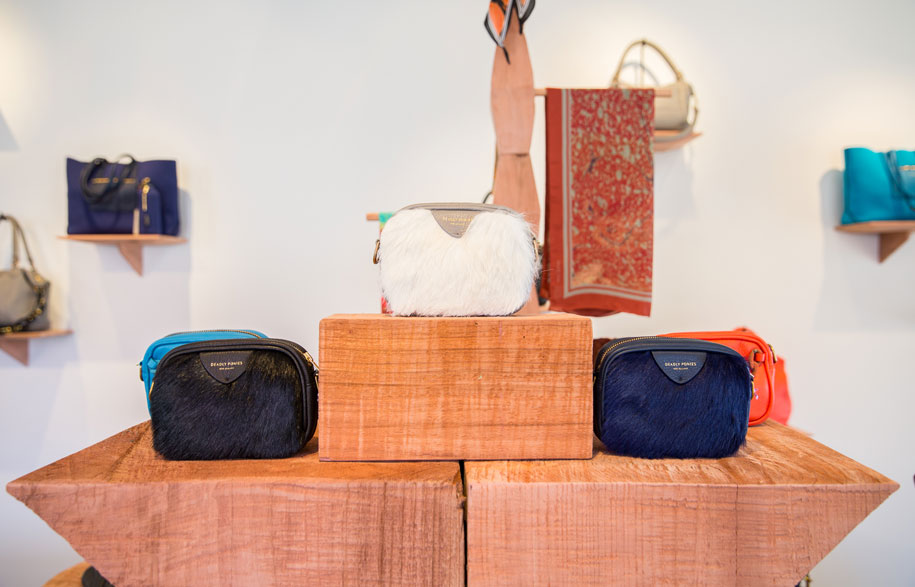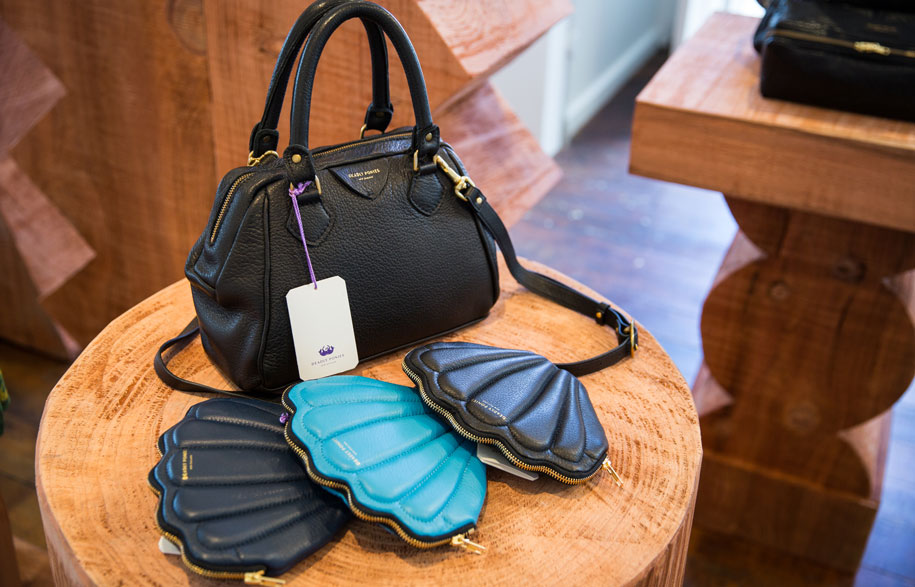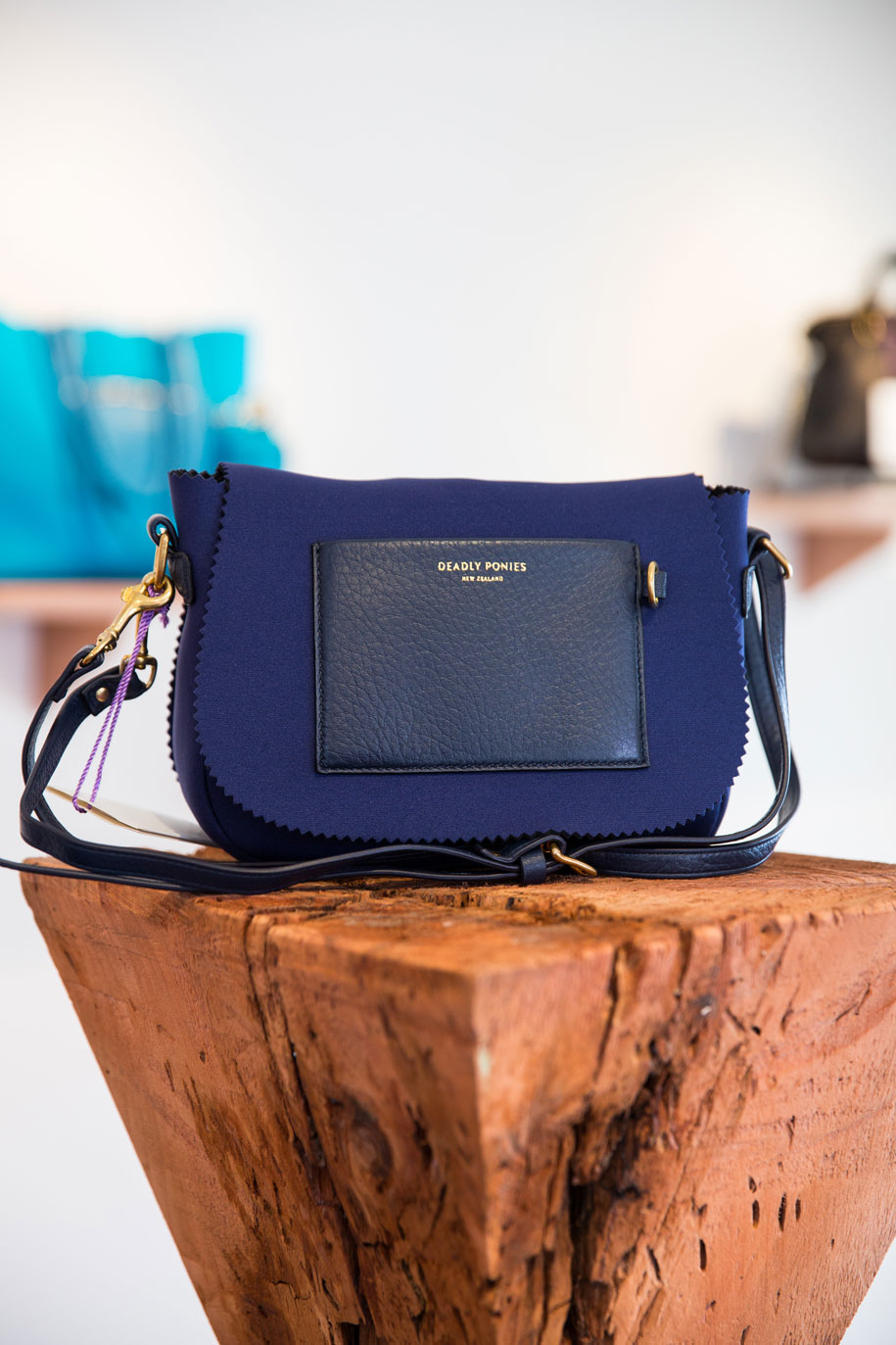 Knowing the plinths had worked well to in their pop-up shop, giving the bags and accessories their time to shine, Lockhart began exploring the idea of totems as plinths. "I knew that I wanted contrast between the perfection of the Deadly Ponies hang bags and the materiality of the totems and I started thinking about Brancusi's atelier, which I visited last year in Paris. We took my photographs of Brancusi's atelier and his totems to Grant Bailey who makes most of our custom pieces for us and together we started talking about carving totems out of solid wood with a chainsaw (!) and it all unfolded from there."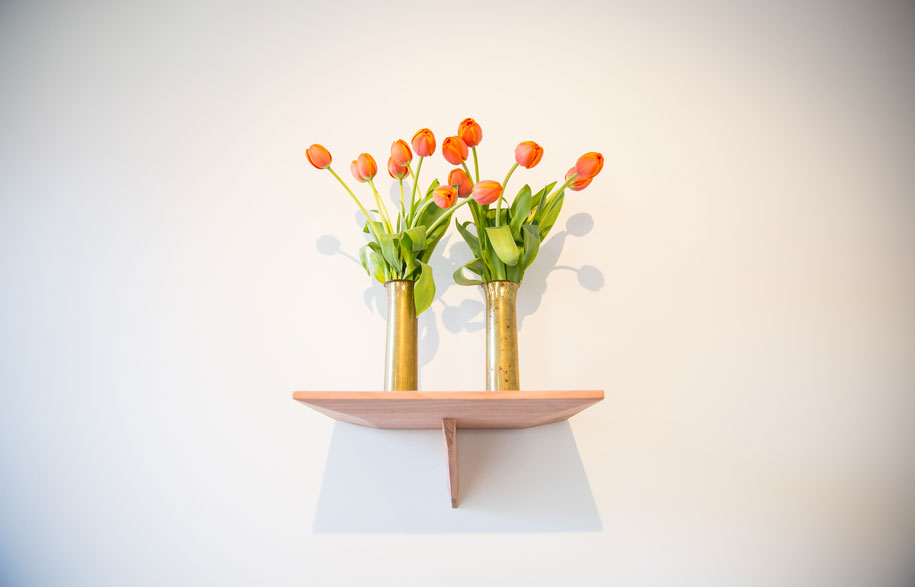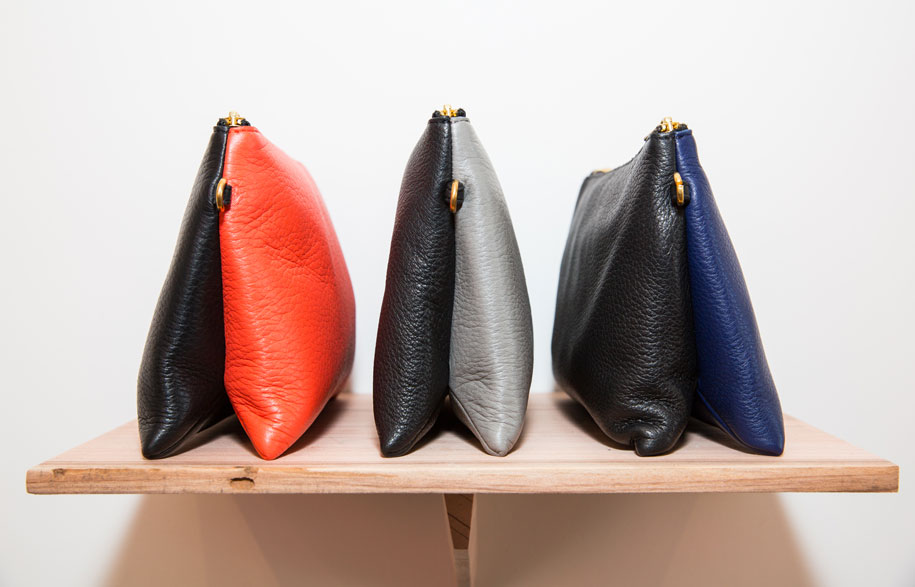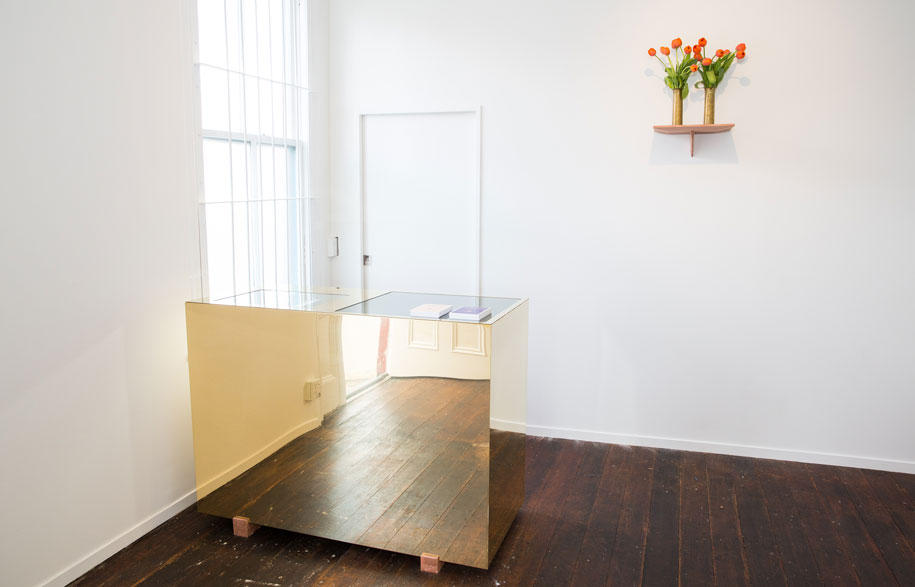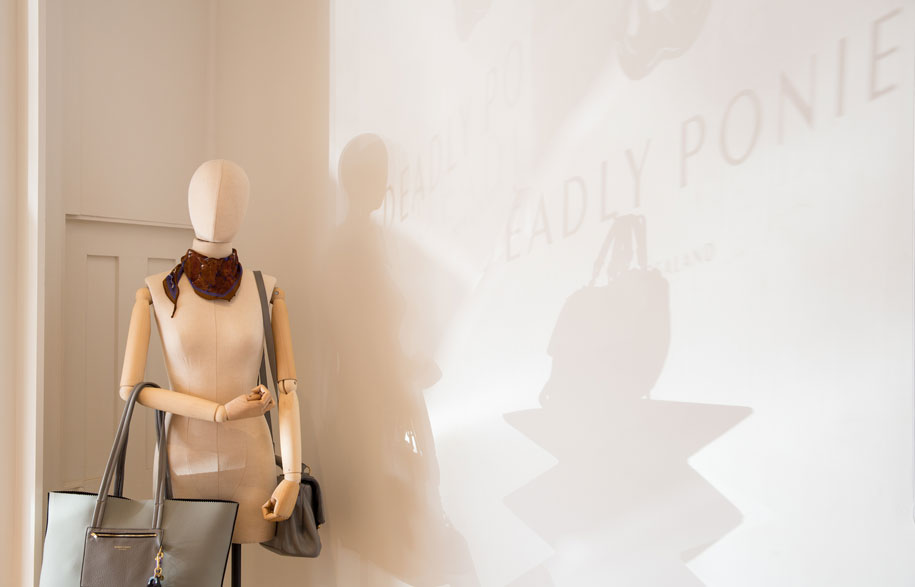 By re-appropriating traditional display, Lockhart echoes Deadly Ponies approach to design and brand development, in that the same "juxtaposition of modern/traditional" is always in mind. Bowden agrees, saying, "Our aim was to create a unique environment that not only referenced our iconic materials such as brass hardware but also connected to our brand's ethos, the use of traditional techniques to create contemporary, classic designs.
As well as being a functional space, that it was still "a working creative space" when the brand took it on makes this a particularly special spot.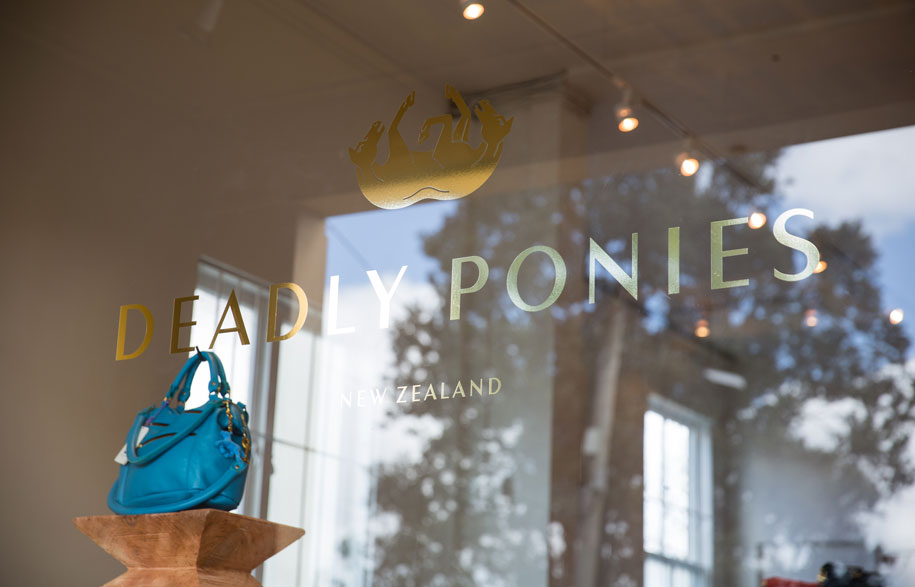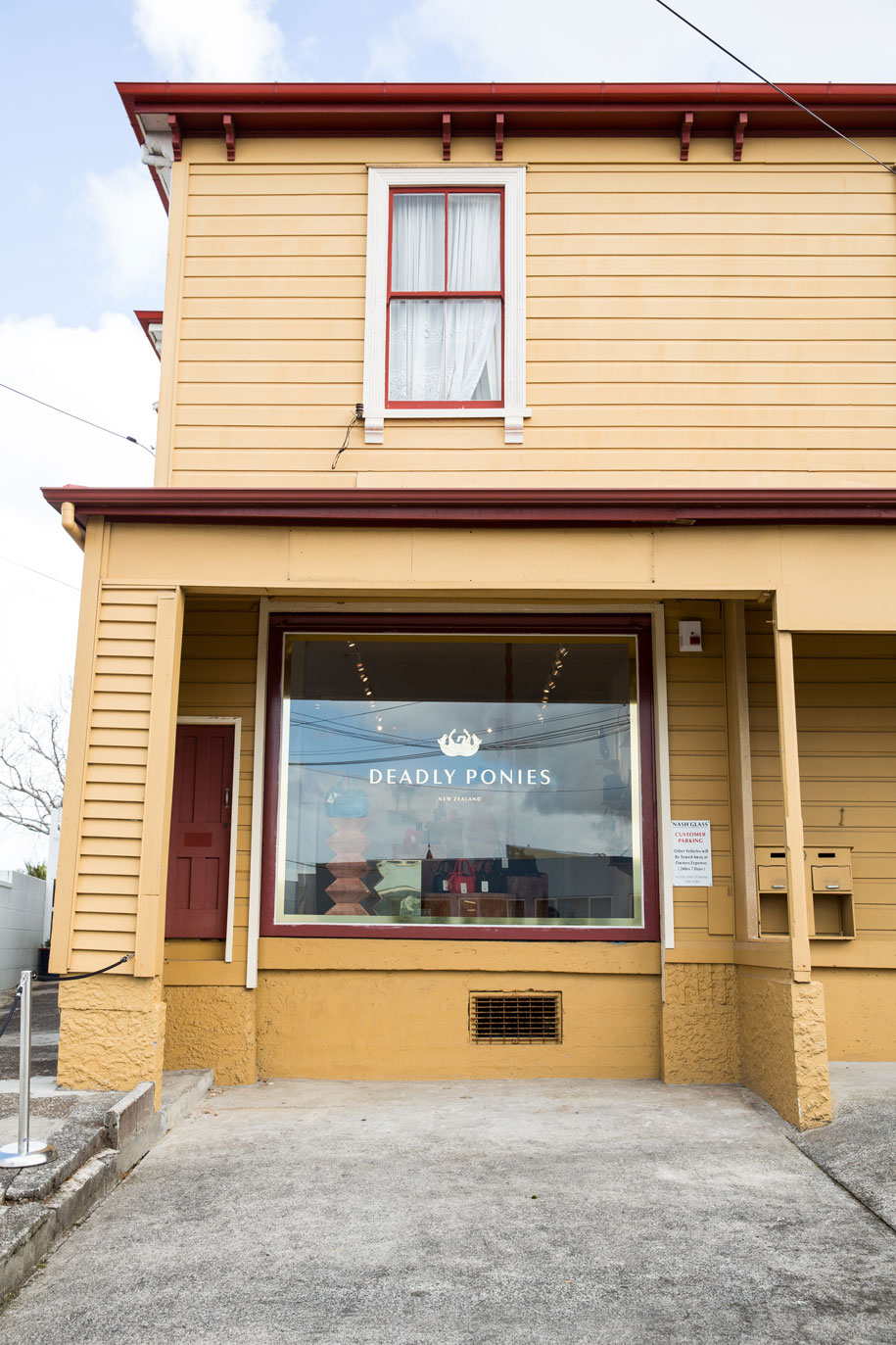 ---
Photography by Sam Lee
DROPBOX
-Architect/design firm including head and participating architects/designers: Katie Lockhart Studio
-Kind of project (new build, renovation, redecoration, etc.): Retail shop fit out
-Location: Ponsonby, Auckland, New Zealand
-Parameters of project (sqm, number of beds/baths): 47sqm interior retail fit out in existing heritage villa.
-Date of project completion (month and year): Completed September 2014
Deadly Ponies
deadlyponies.com
Katie Lockhart Studio
katielockhart.com
---