Set on a piece of land in Trentham East an hour's drive northwest of Melbourne, the house catches views of Mount Macedon, rolling paddocks and patches of bushland. These elements were imbedded in Glow Design Group's brief; to build an energy-efficient home that would make the most of its views across open farmland in the small town of Trentham.
"The clients requested a farmhouse style house constructed of low maintenance materials with optimal thermal efficiency and off the grid. The site allows an impressive view to all aspects, and these views were to be admired whilst also keeping in mind the Northern aspect and thermal efficiency," explain the architects.
A humble country barn and shed made of corrugated steel was also a source of inspiration, which has cleverly been reinterpreted to create a contemporary home that blends into the landscape.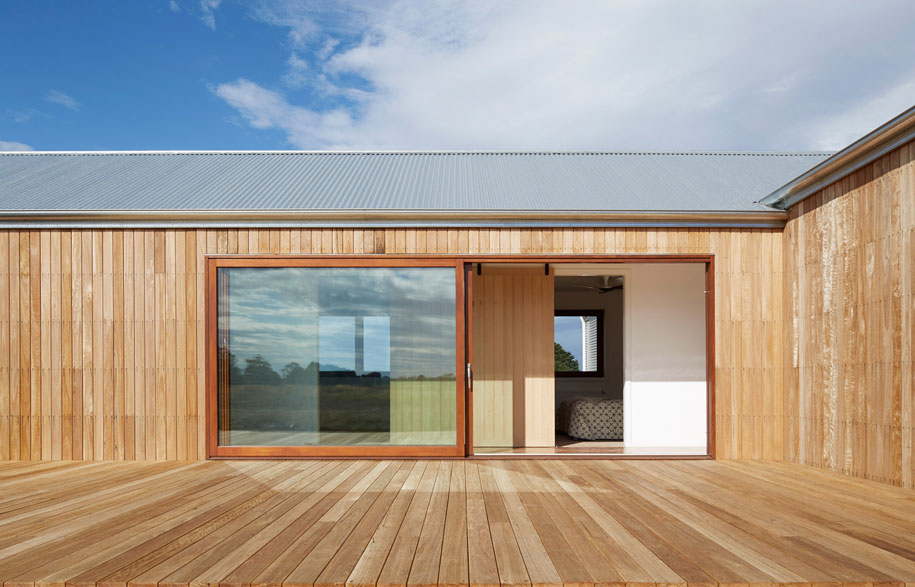 Due to Trentham's cold winter climate, double and triple glazing has been combined with bulk and high tech insulation in double stud walls, resulting in an extra toasty warm home with good thermal efficiency. A polished concrete slab was also chosen for its ability to absorb heat.
The decking and facade has been clad in re honed fire resistant locally-sourced blackbutt timber, which helps to soften the low maintenance corrugated galvanised steel and assists in reflecting the sun's rays.
Glow Design Group
glowbuildingdesign.com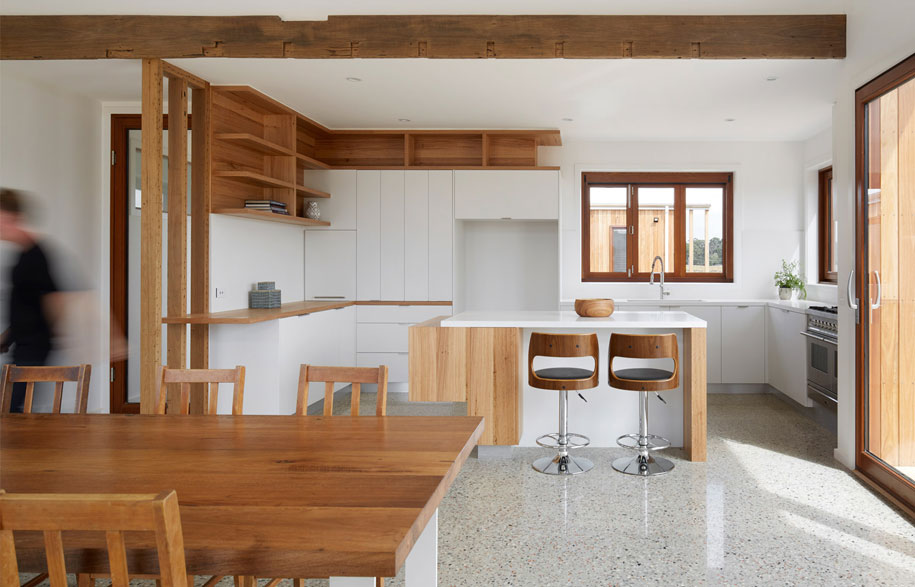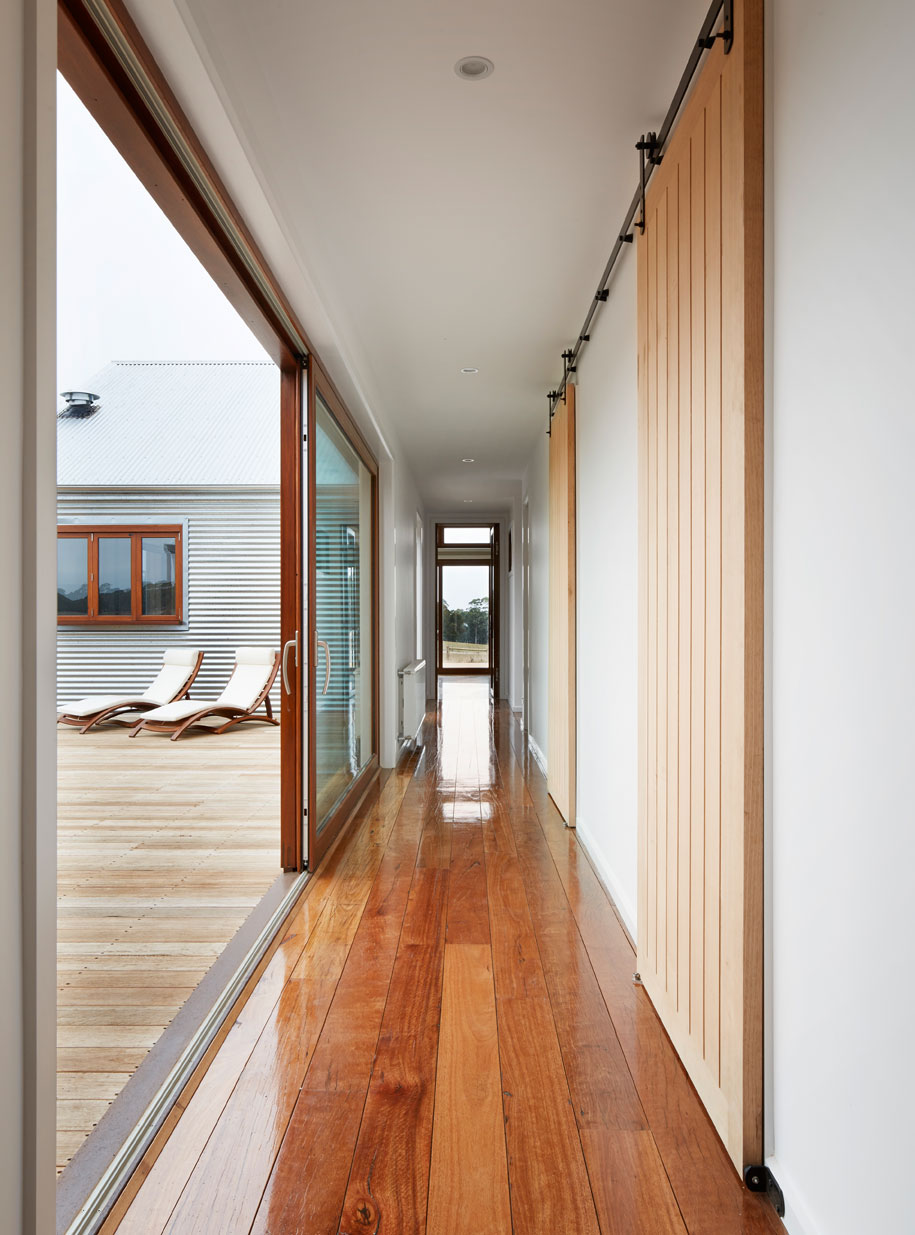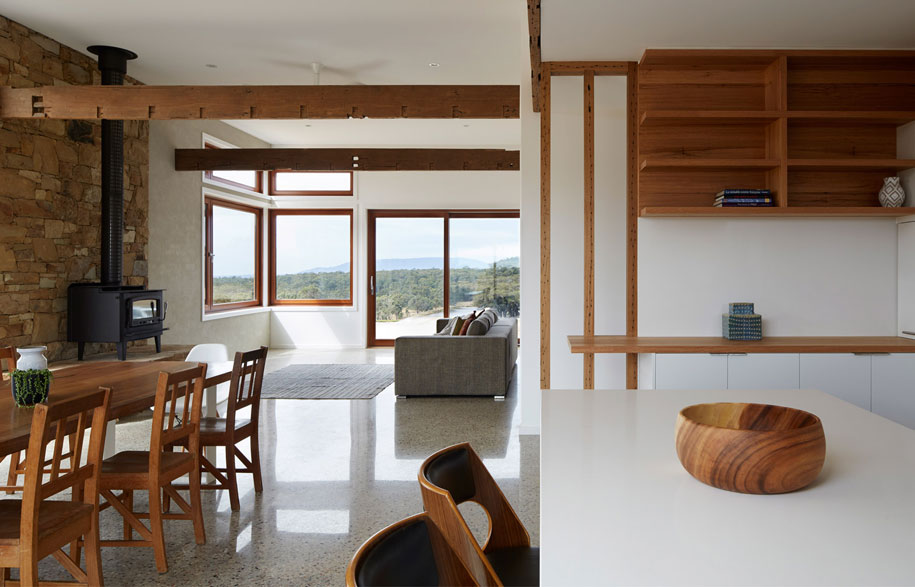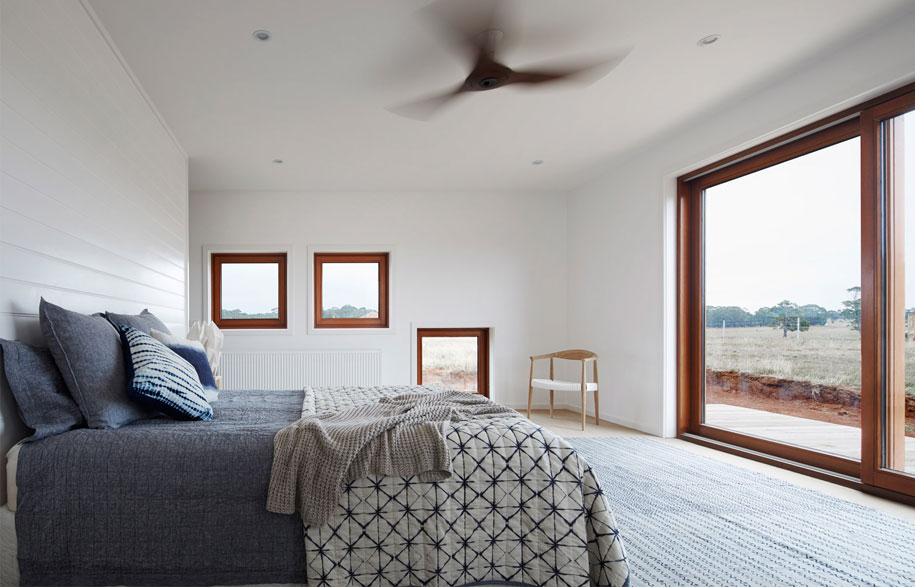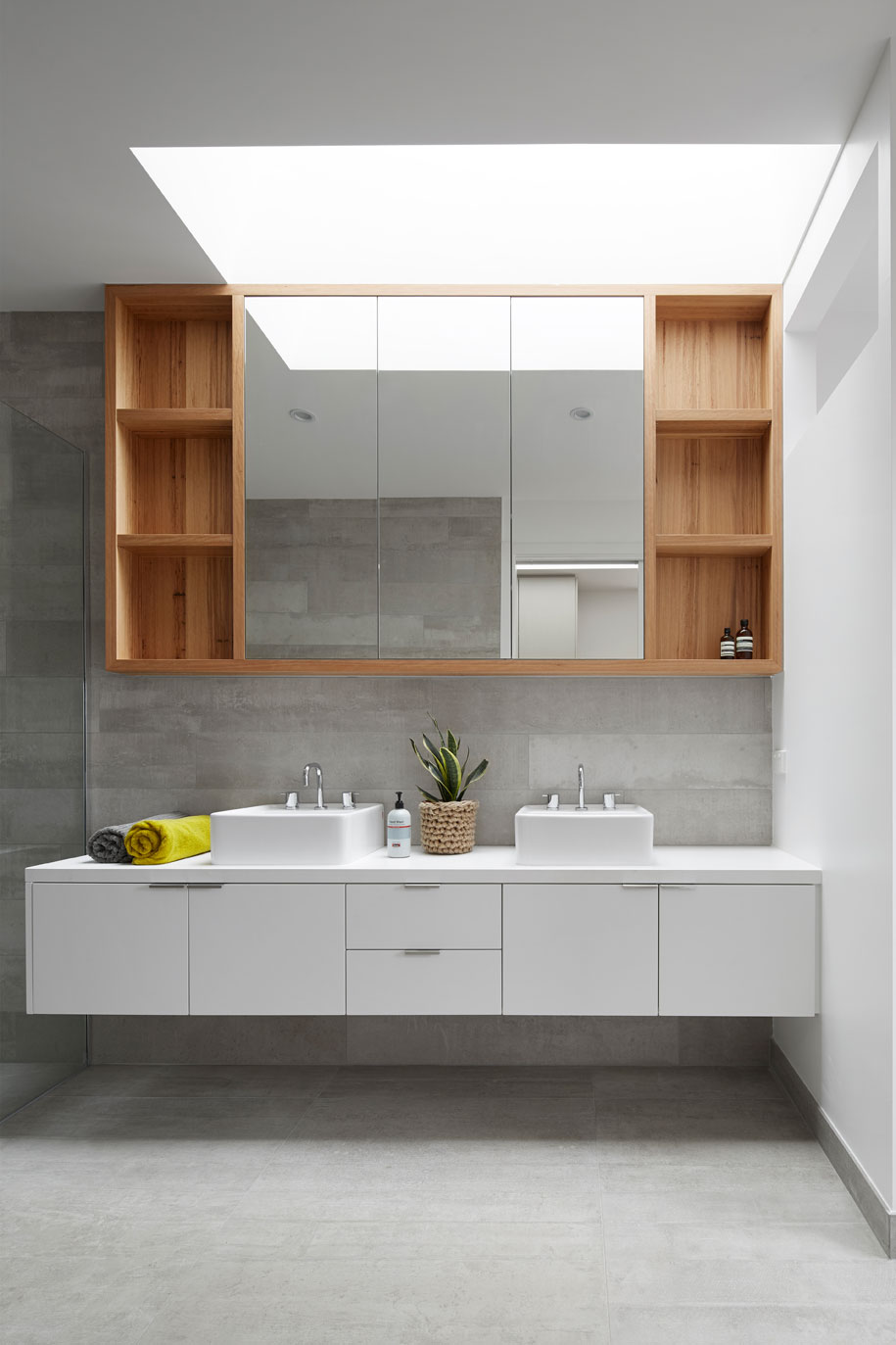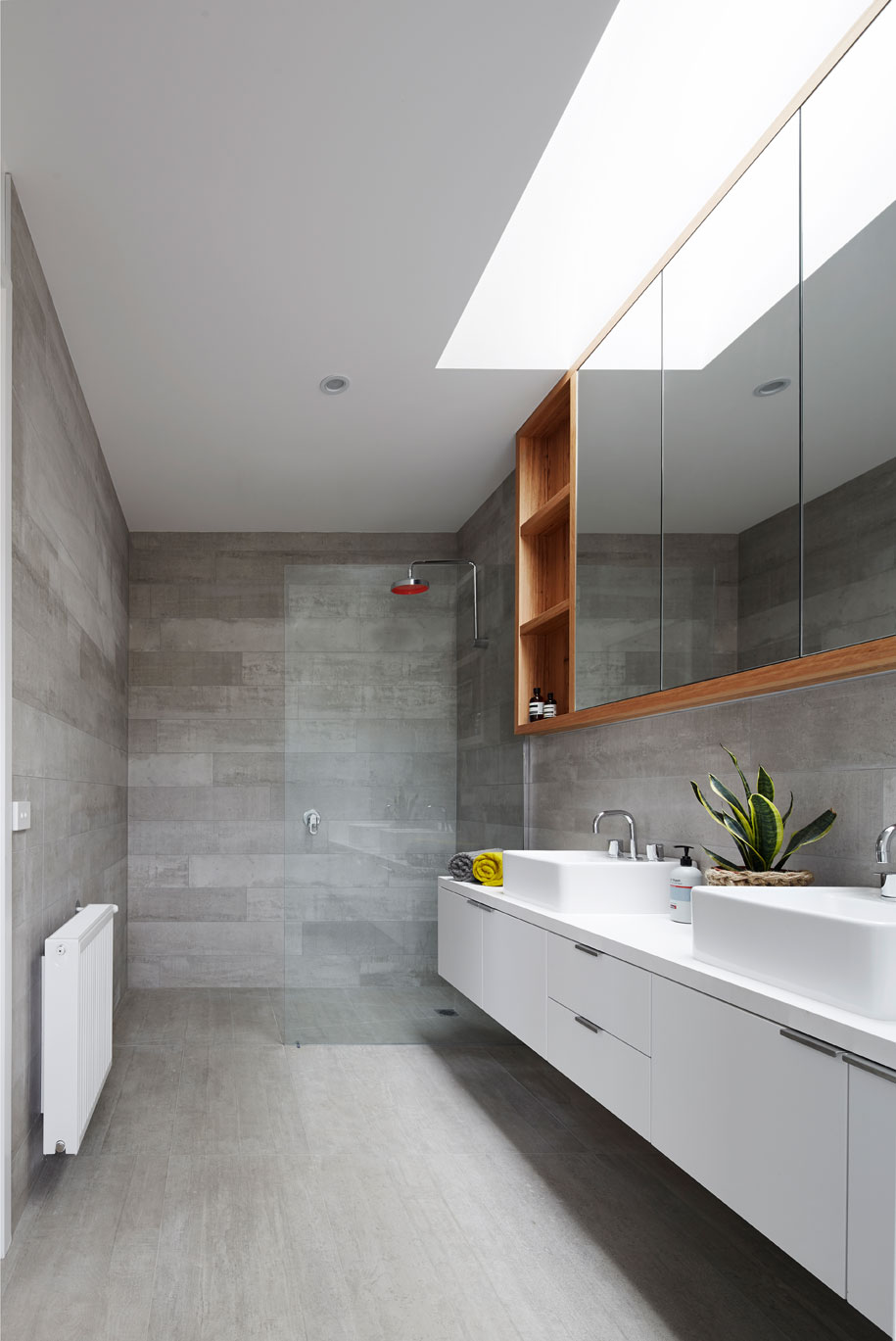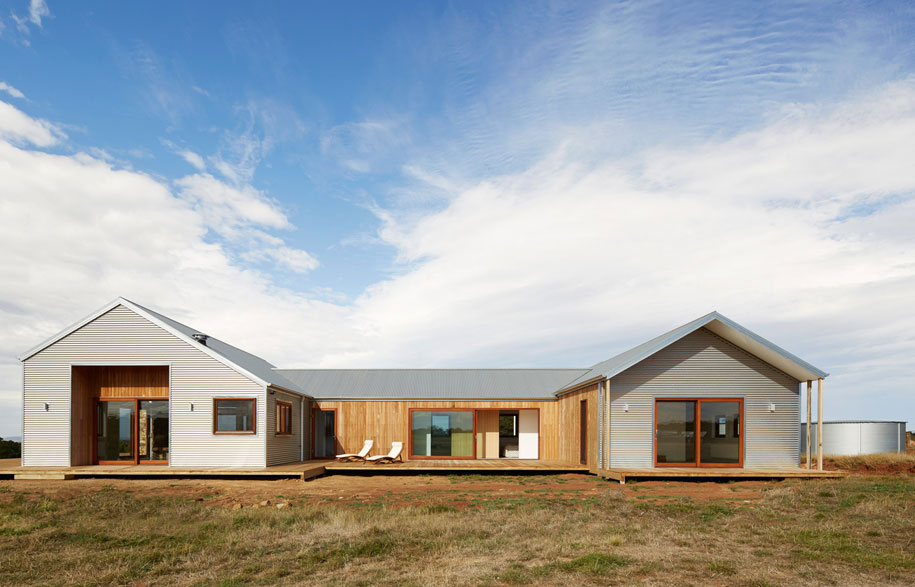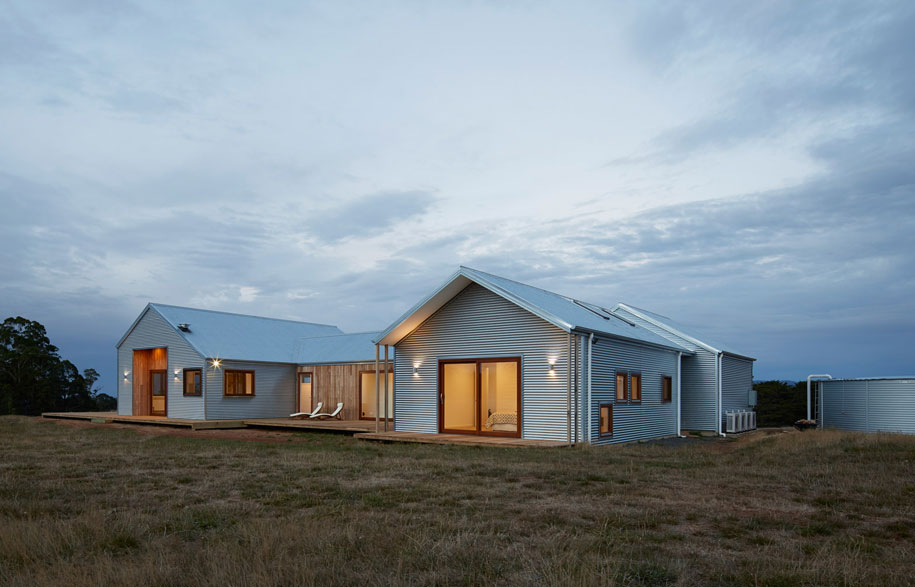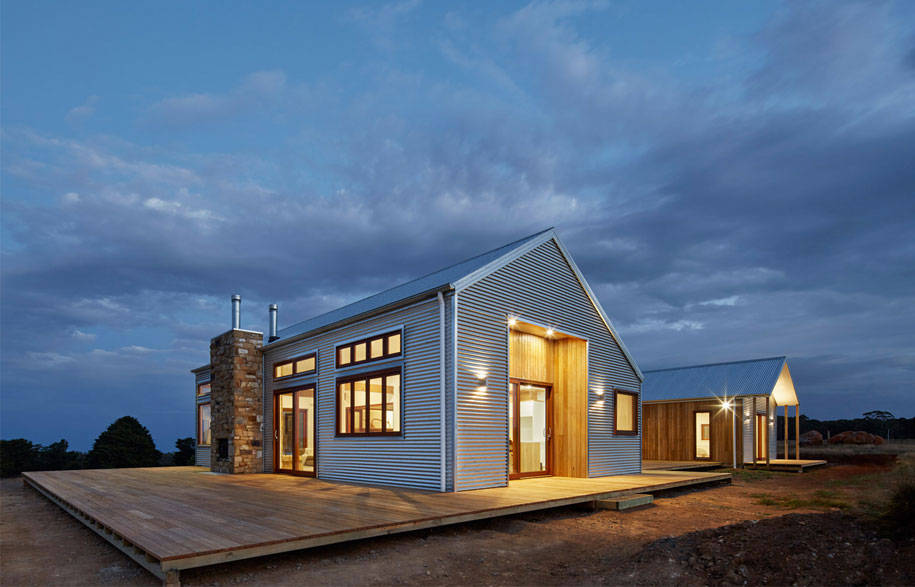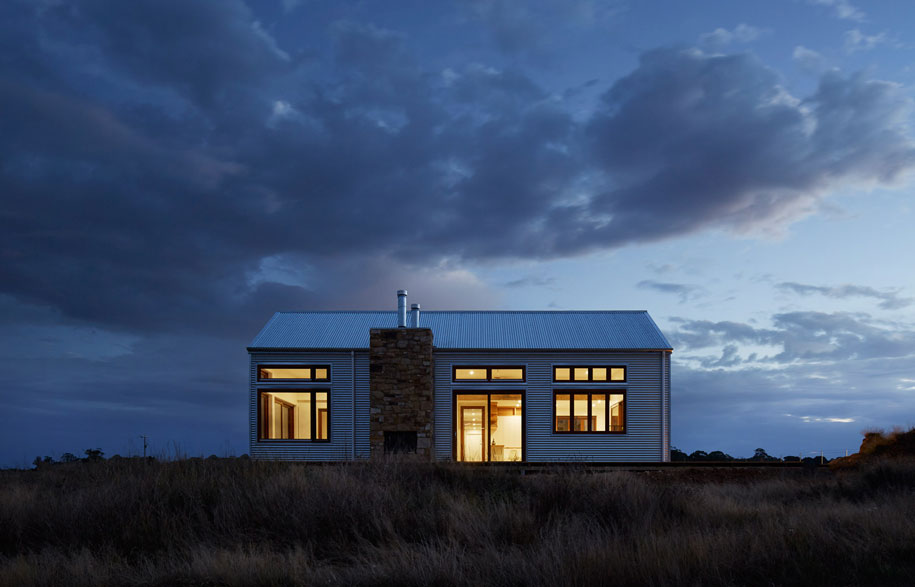 Tags: Home Architecture, House Architecture, Residential Architecture
---