From the Architect
The house at Whale Bay is located on a hillside in Northland and has the high internal volumes of Pacific buildings and in that way stands at some variance with the more common open pavilion of contemporary New Zealand holiday houses.
A main building with steeply pitched roof straddles the old coastal road, large sliding doors open to this area allowing the memories of travellers to retrace their steps. The building creates two outdoor spaces along the line of the old road; the first is a formal entry area with a staple like gate and fireplace, the other a contained room like space used for dining and overflow sleeping.
Further around the hill a boatshed with monopitch roof provides shelter, storage and more recently a second place to stay. The original 'fale' was completed 1996 while at Jasmax, subsequent additions and reworking continues.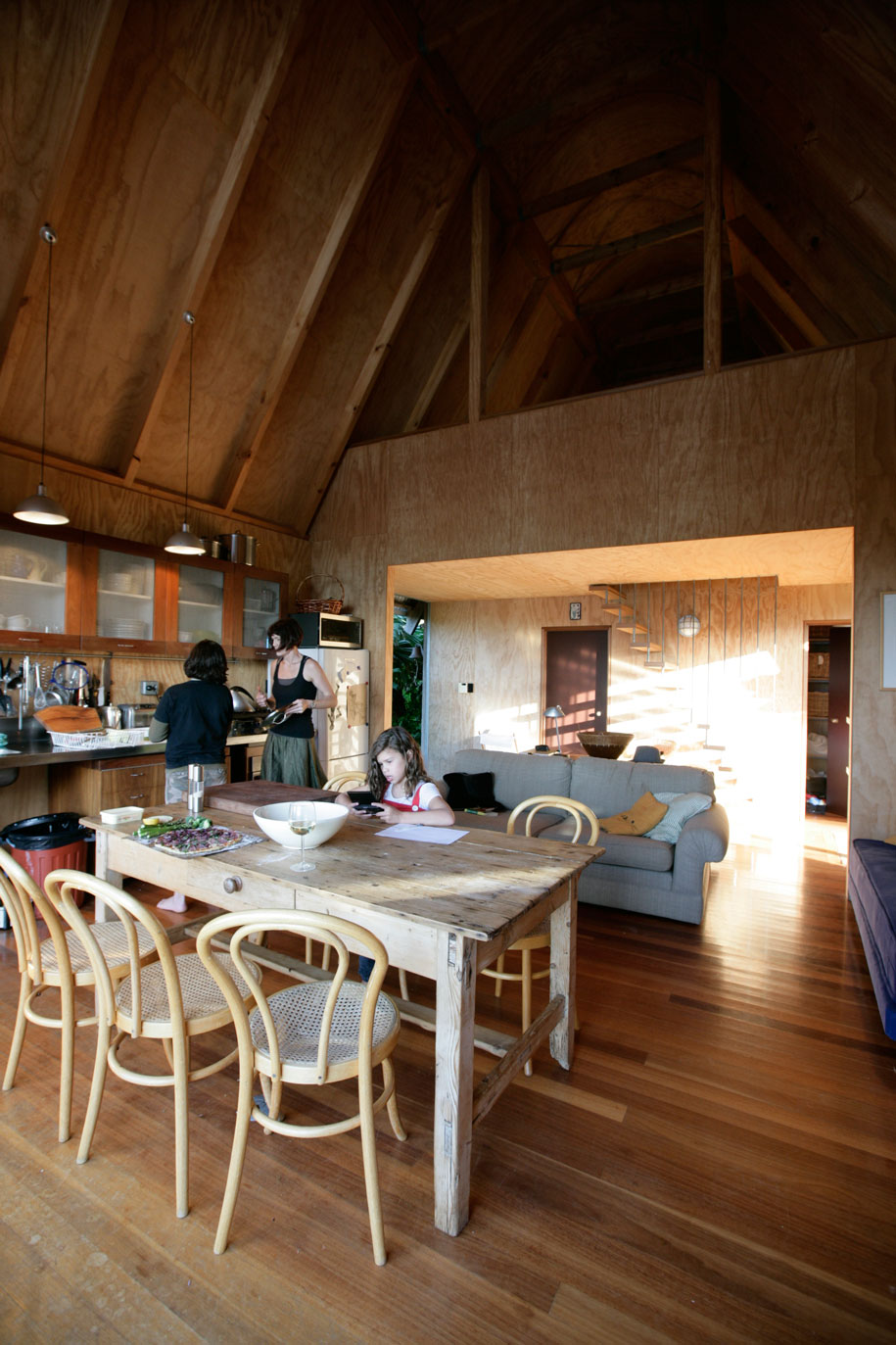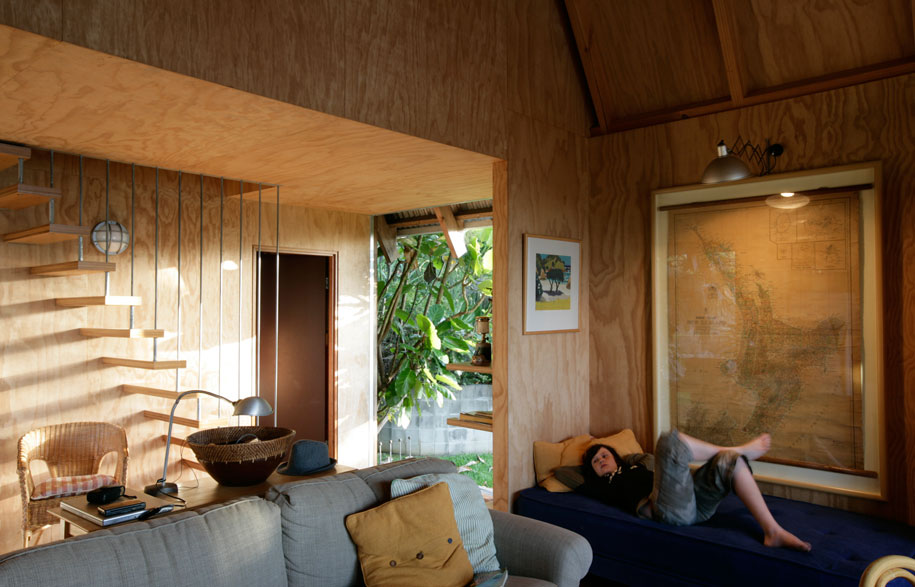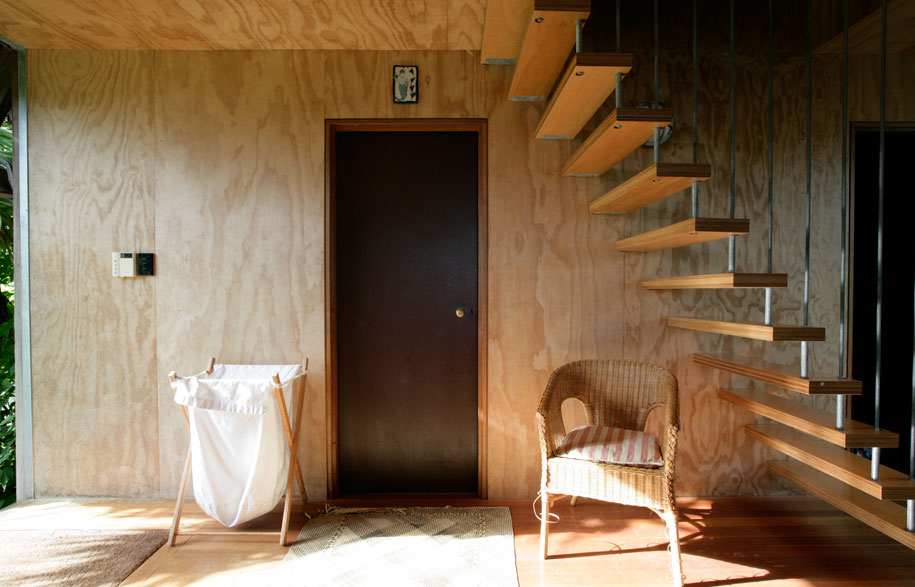 -What was the brief for this project?
The genesis lies in conversations between clients Leigh and Susan Davis that focussed on the colonial occupation of the land, the Maori response and way that these might be woven together. Though a banker Leigh was heavily involved in creative endeavour.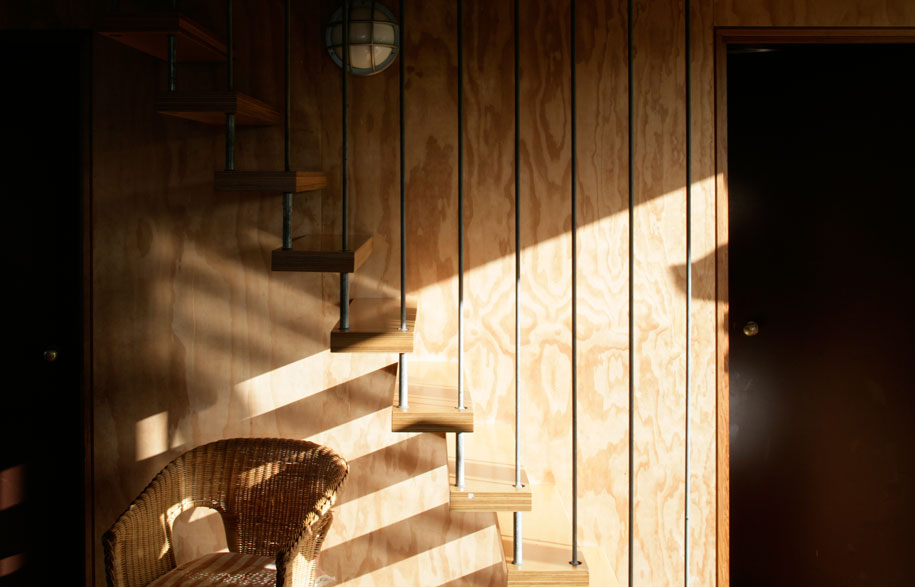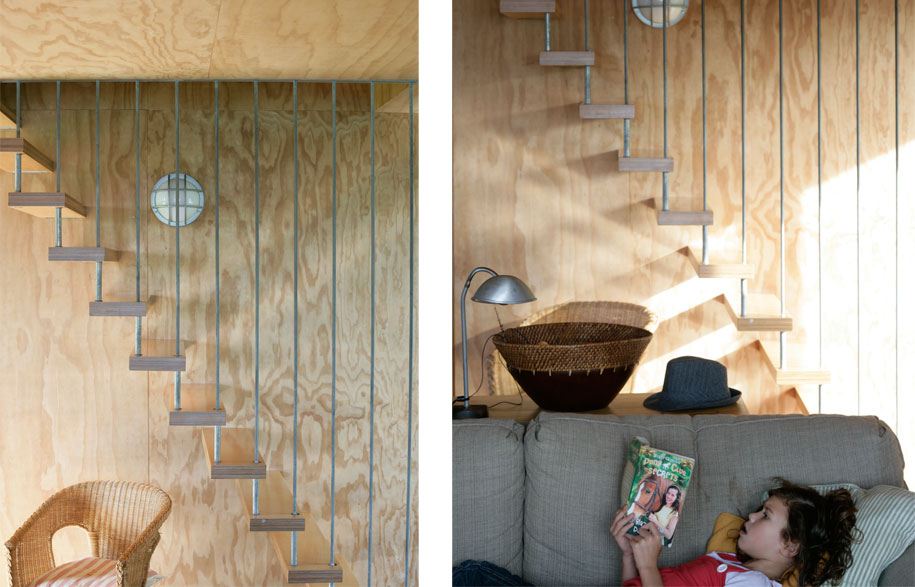 – How did the local climate, building vernacular or local landscape influence your design?
The building is a paradox – a fale/bure sitting perched on a steep hillside not a flat plain, its form (high rolled ridge at right angles to the slope) alludes to a building with the entry under the gable end yet it is approached at right angles to that. There is also a boathouse, yet we are 40 meters above sea level and a few hundred meters back, and there is no boat in it.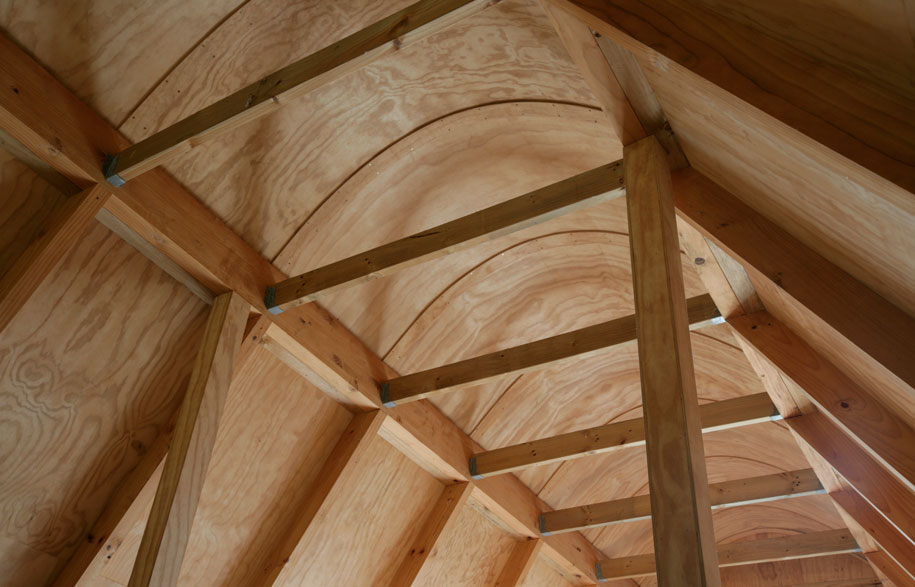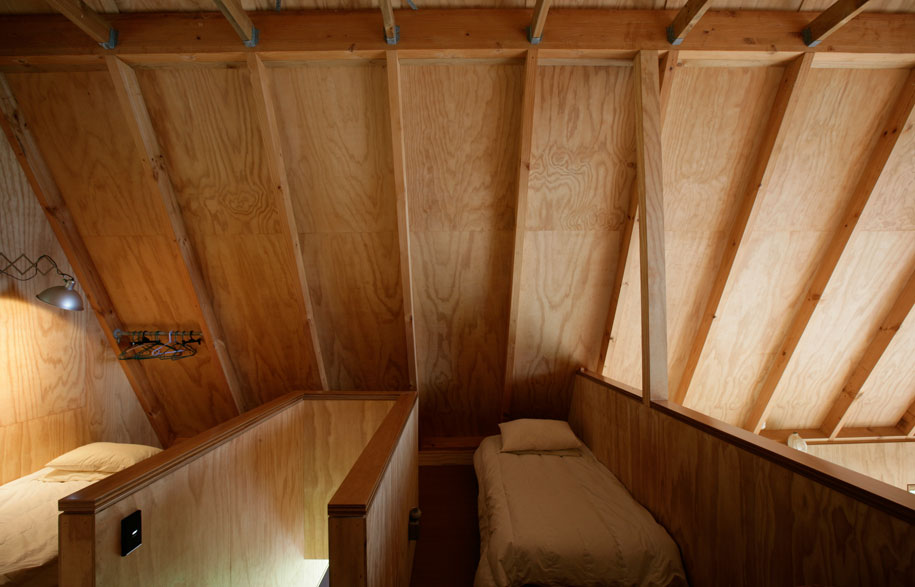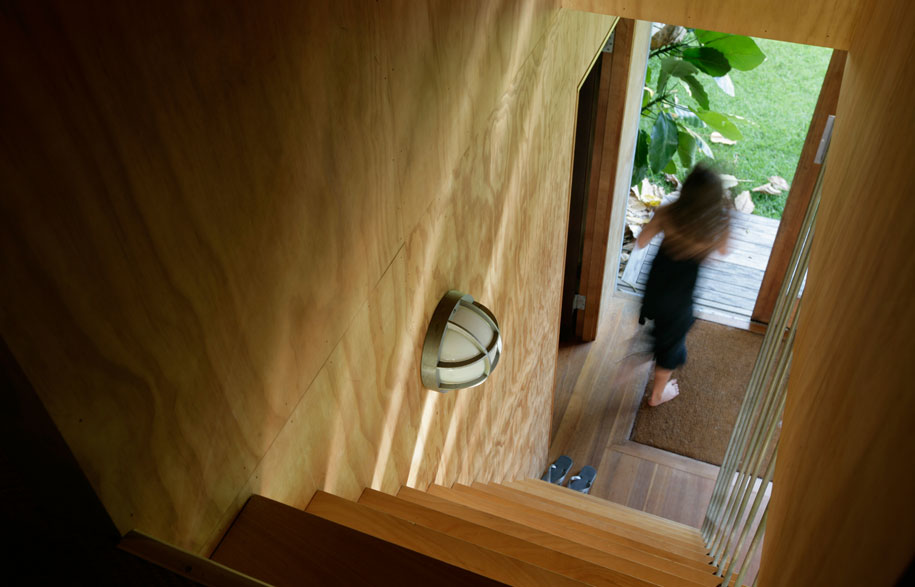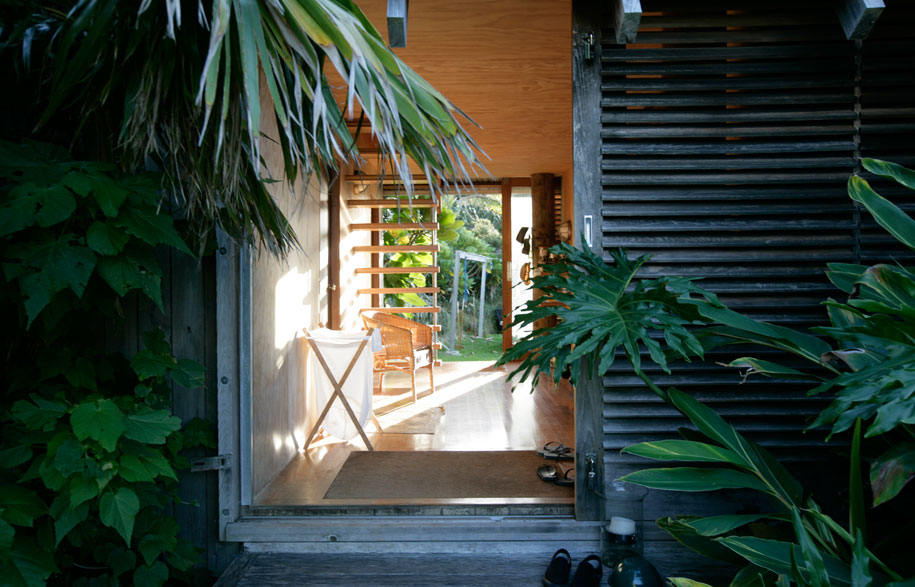 -Can you tell us about the high internal volumes used? Why they were chosen for this building?
The building alludes to the high internal enclosure of pacific and Maori buildings and the open horizontal gaze of Pacific bure/fale- this creates the parallel conditions of intense warm enclosure with an intense visual engagement with a horizontally formatted world beyond.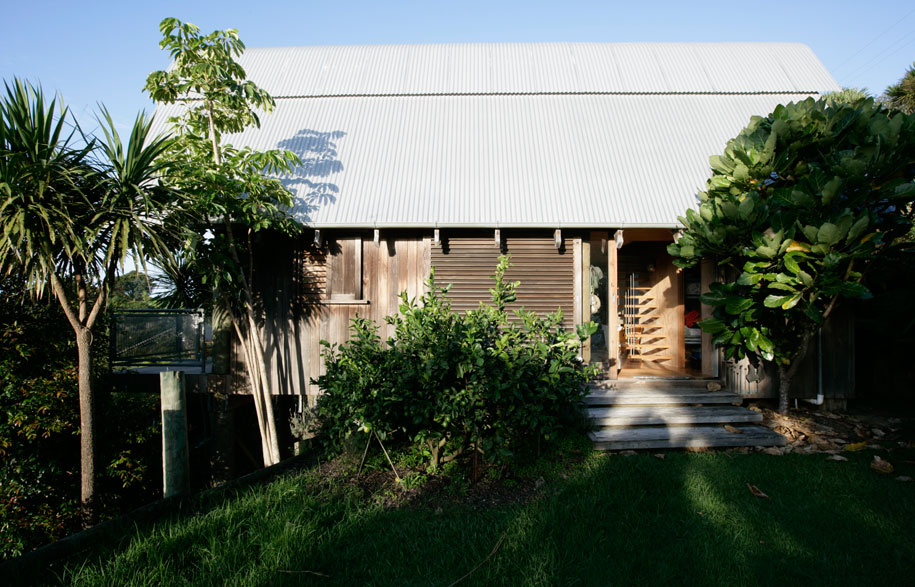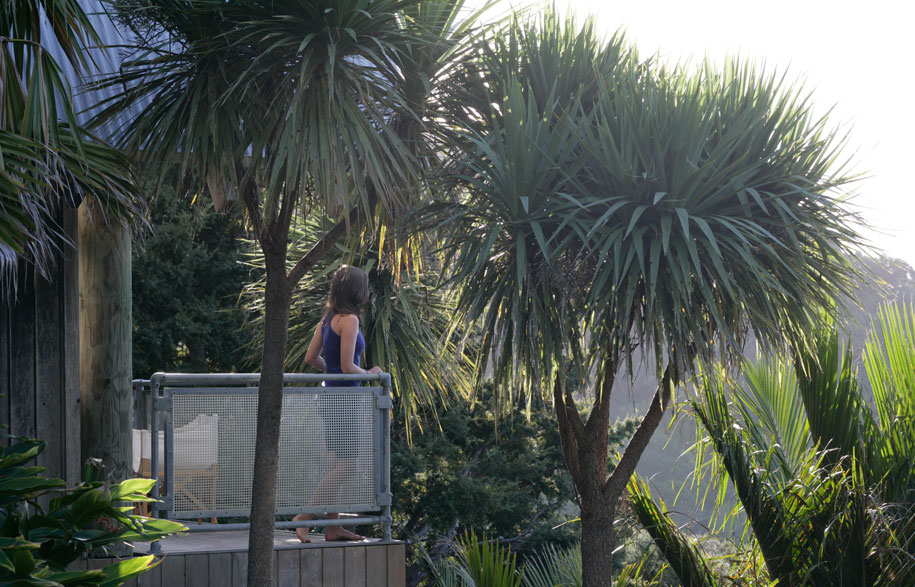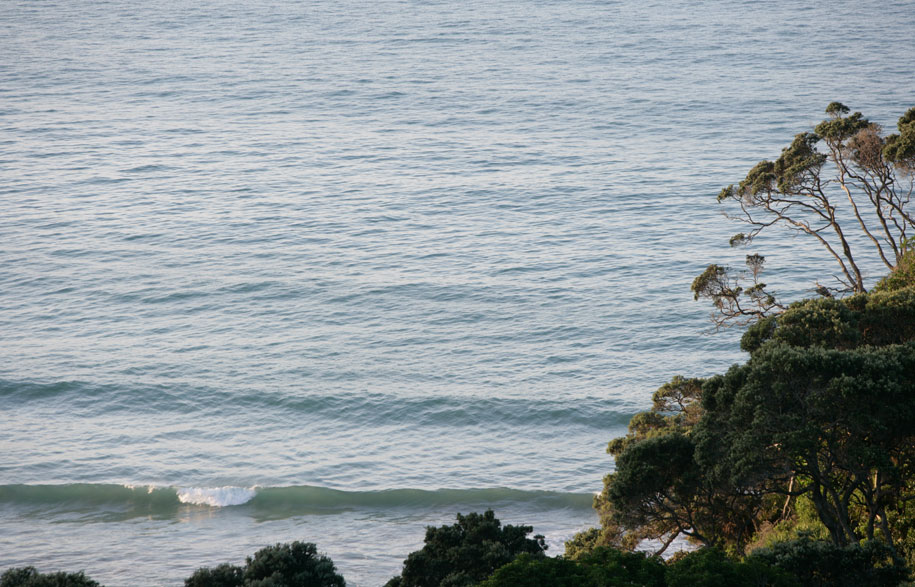 – What about this space makes it a special and personal project for you?
I think the close engagement with the clients made this a very happy project. The strength of a simple form, very visible means of construction, modest materials and robust camping style cooking and layered spatial and formal complexity hinted at, without being belaboured, make this a very rich place that is acknowledged by the very many friends, including architects, who have stayed here.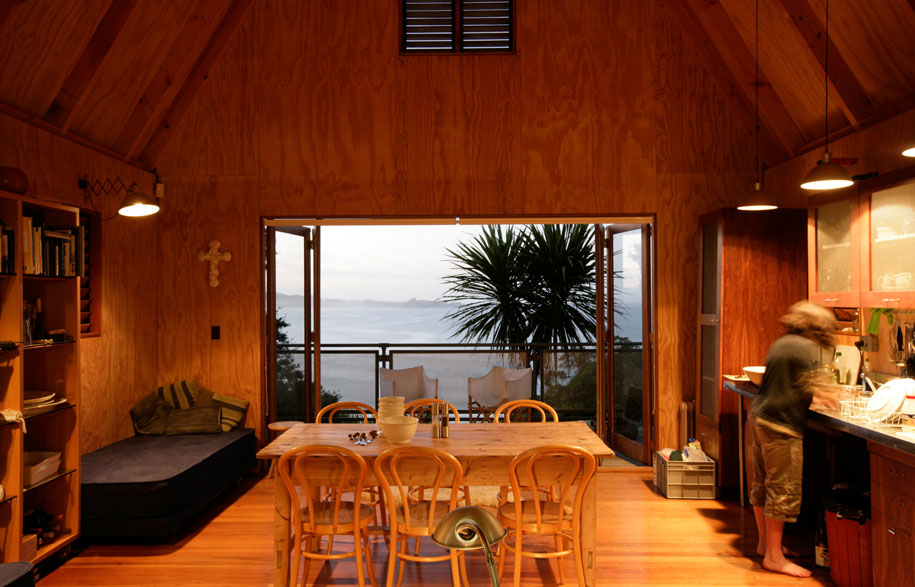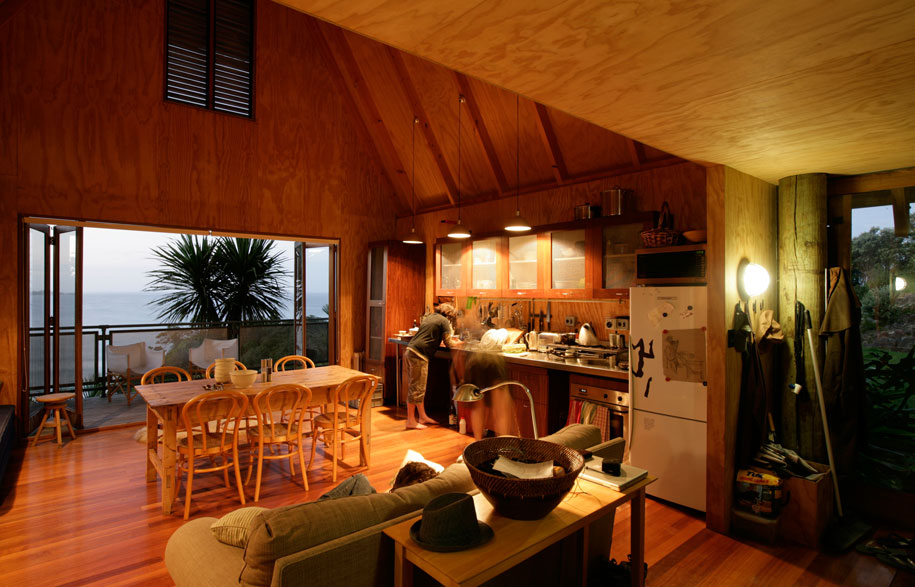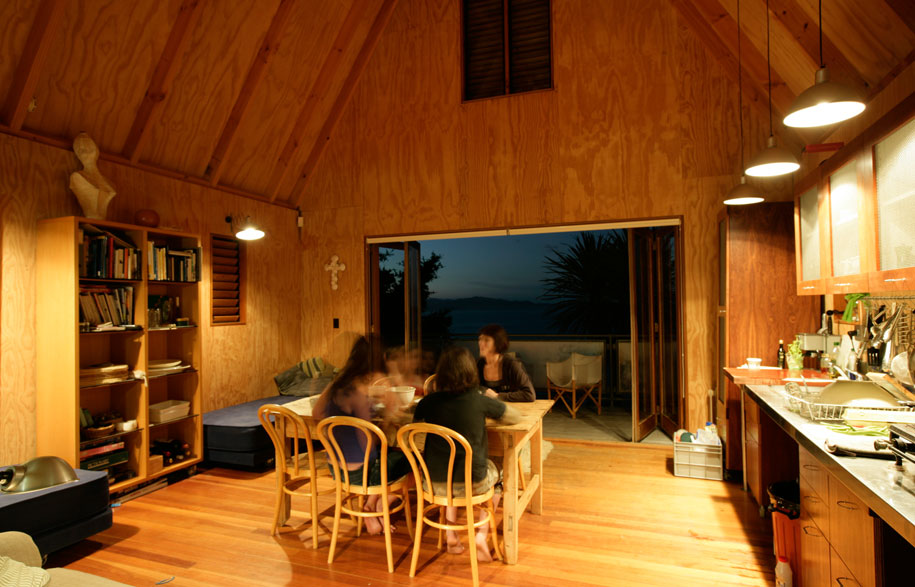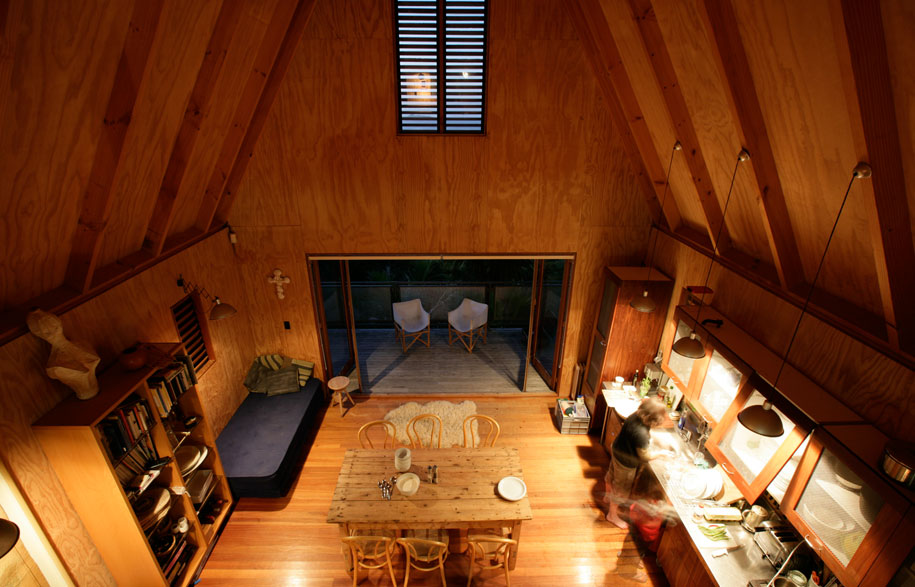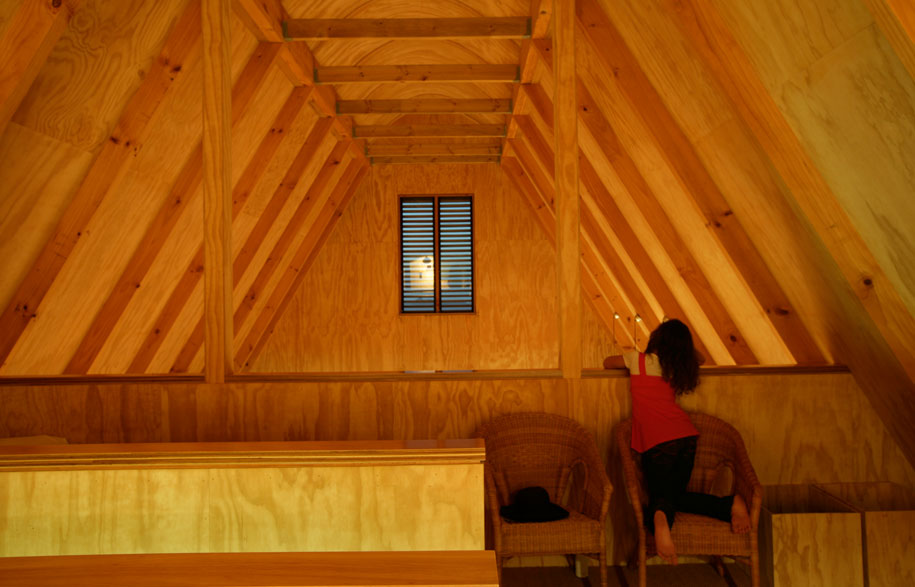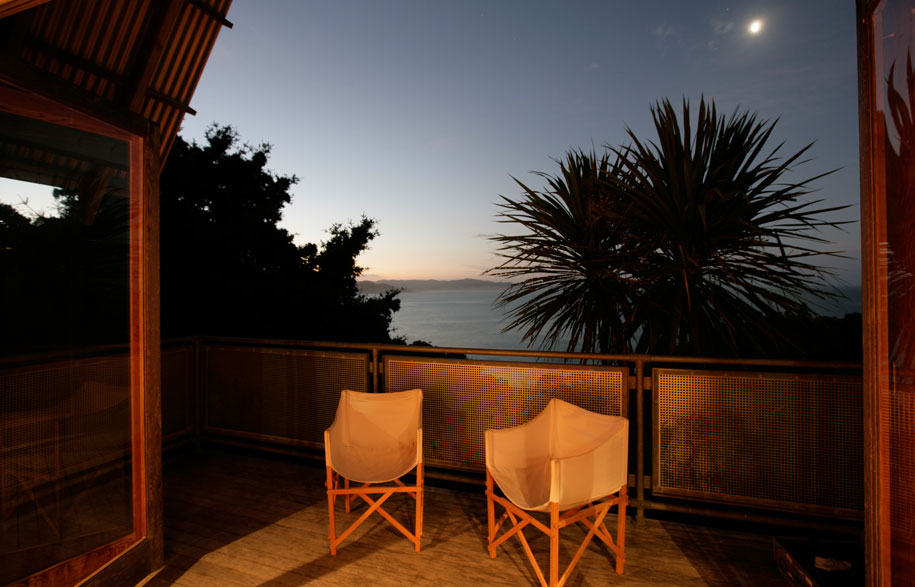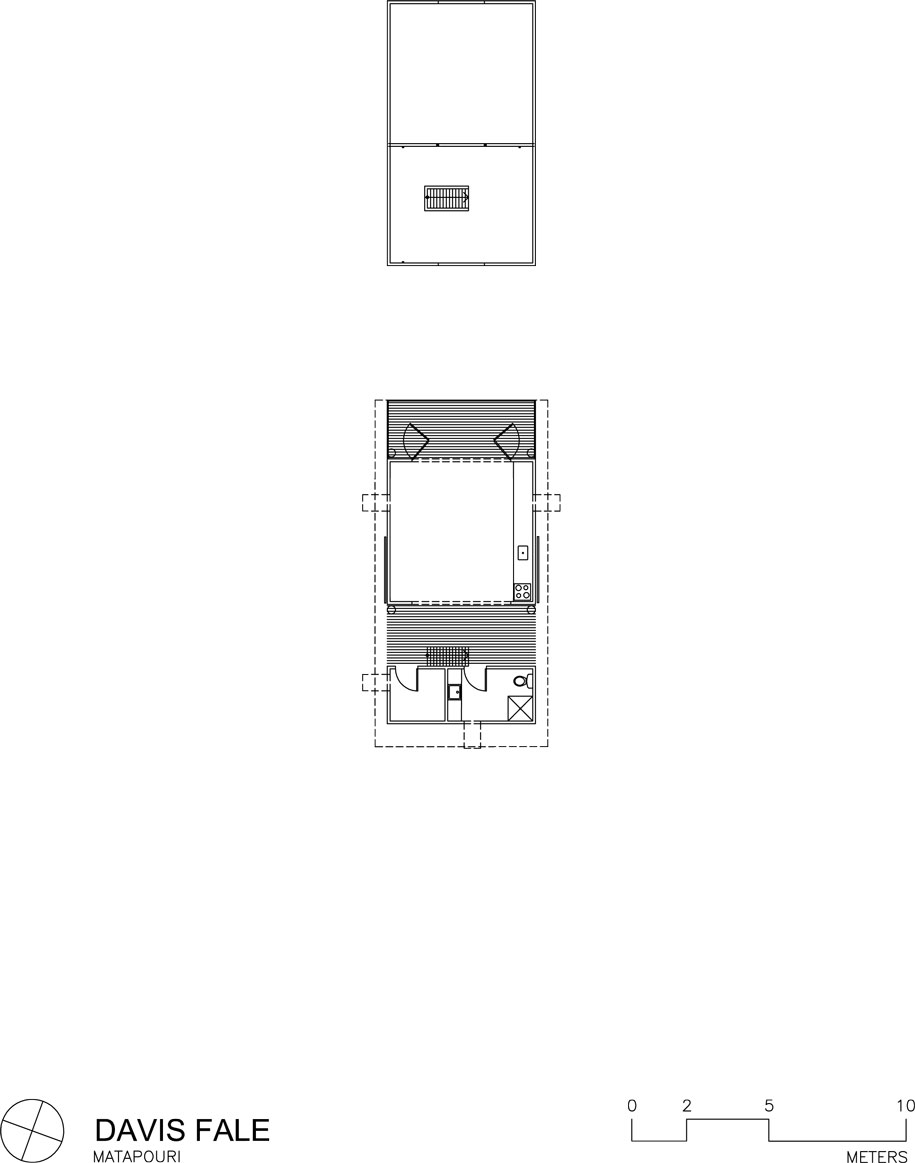 ---
Photography by Patrick Reynolds
DROPBOX
---
Architect: Pip Cheshire, project designed while a director of Jasmax Architects
Other help: Project architect Richard Naish, critical engagement with Leigh and Susan Davis, the owners.
Kind of project: New build
Location: Whale Bay, Northland, New Zealand.
Parameters of project: 52 square meters
Project completion: November 1995
Cheshire Architects
cheshirearchitects.com

---