When owners design and build a house the process can be grueling and the results mixed. For Interior Architect Evelyne Abrahams (of PLOT works), however, the process was a liberating and rewarding one. "Being the client and the designer has its pros and cons but having complete design autonomy definitely outweighs the negatives" she comments. And the project's success is all the sweeter because of the personal connection: "the clients were my husband and children and whilst they can be brutally honest it means so much more when you get it right."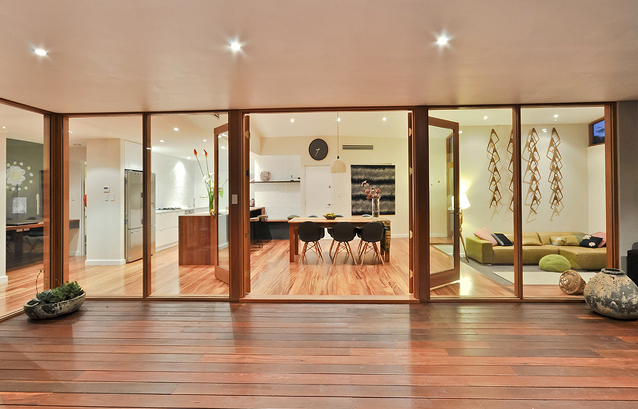 The brief Abrahams gave herself was for "a house that was light, open and comfortable whilst creating a refuge that did not feel closed in or suffocating. A house that blended the old and new with a sustainable approach." To achieve this a palette of sturdy, native materials was employed, including spotted gum for bench tops, desks, flooring and decking, pressed tin wall cladding, western red cedar windows and doors and Colorbond roofing. A main living, dining and kitchen area opens onto a deck and internal courtyard, with abundant fenestration and glass doors inviting natural light throughout the house.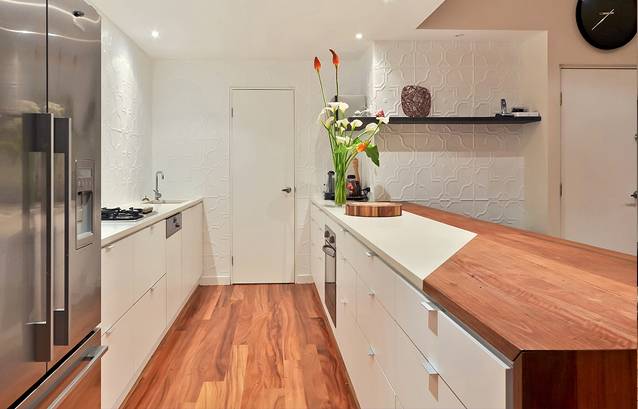 The project is a new build on an established garden that included a number of mature trees. The plot itself was a small bootleg with an old Chinese Elm at its centre, and despite Abrahams and her partner's desire to keep all the trees, in the end this one proved too problematic for the construction. It did however leave a legacy in the layout of the home; shaped like an 'L', it was designed to wrap around the tree, and now this allows a visual connection between the two sides of the house.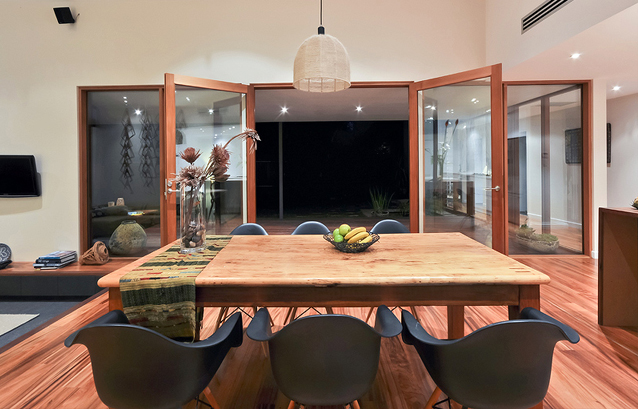 Fine carpentry and joinery lends the interiors their aesthetic refinement, with the rich colour and grain of the spotted gum having a particularly decorative effect. The sunken lounge, while part of this room, retains a cozyness that sets it apart from the more communal area, allowing the space flexibility of mood and function.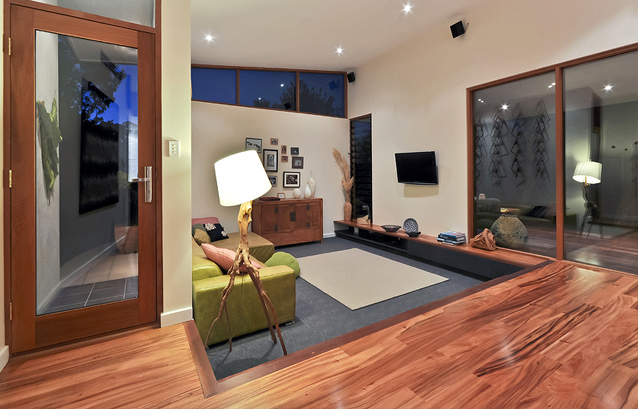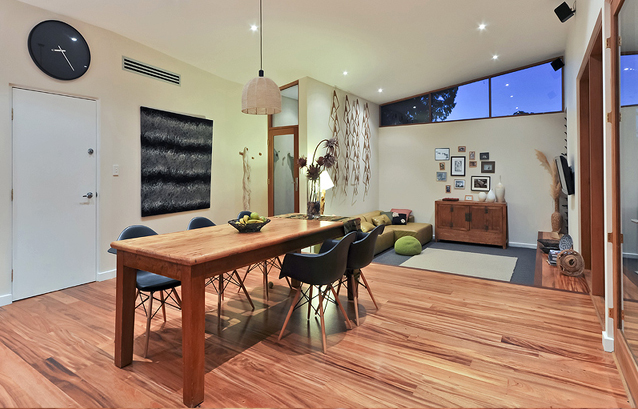 Externally a low maintenance garden of hardscaping and hardy plants supplied with automatic irrigation provides the backdrop for mature trees and a fish pond.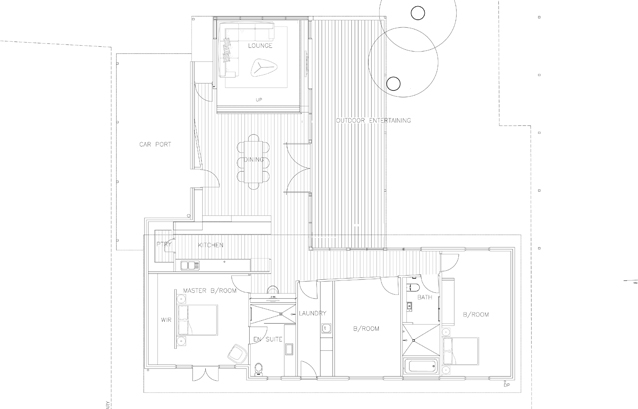 Photography: Dan Inglis of House Guru
---