With a relationship stretching back to family holidays in the '60s, Stutchbury's connection with Clareville and the surrounding landscape was a deep one. Thus the decision to buy a plot walking distance from the beach and commanding a splendid view across Pittwatter and Ku-Ring-Gai Chase National Park is unsurprising. "In those days," he reminisces, "koalas roamed the forest – often passing across our land".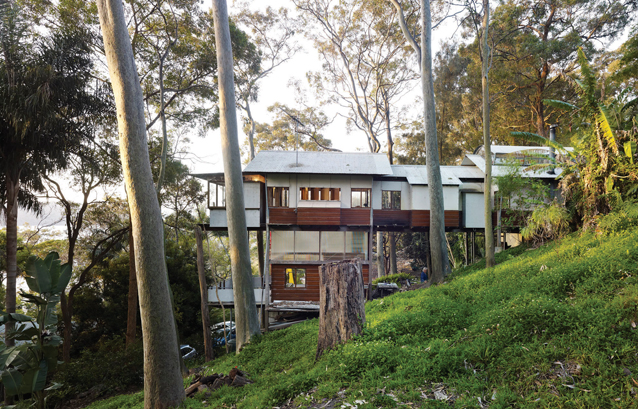 The project for the house itself developed after an extended period Stutchbury passed in the highland villages of Papua New Guinea, and the design reflects this influence in "the separation of structures and their inherent 'light' nature along with strategic changes in level dependent upon site nature".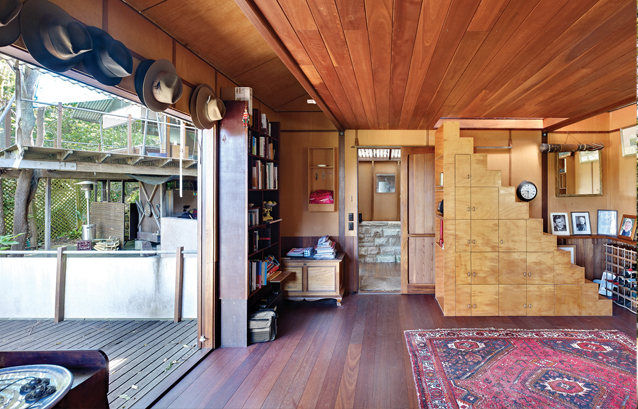 Perhaps most striking about the house is its sense of levity, of seeming to float upwards and outwards from the hillside and hover among the eucalyptus boughs. This is achieved through the use of a composite timber/steel construction, whereby the materials were paired to capitalise on the strength, rigidity and lightness of steel and the beauty, flexibility and on-site management of timber. Coupled with features such as the conceptual bathhouse, central kitchen and subsequent additions of the triangular room, external shower room and infill bedroom, the structure is a sketch book of experimental elements that Stutchbury has refined and used in later projects.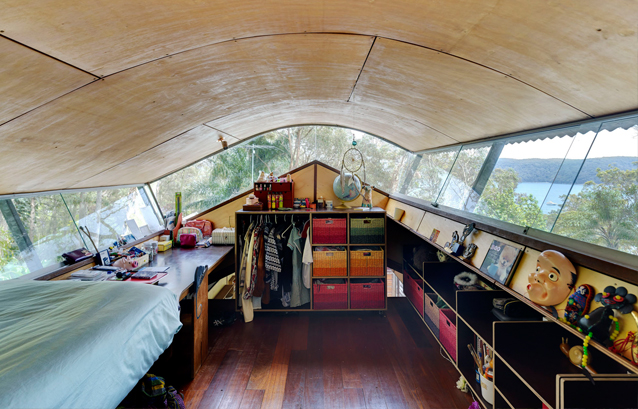 Internally the home is warm and bright, with alternating blond and dark timbers and extensive joinery creating an organic continuity to the nature visible through the abundant windows. The north-facing prospect invites sunlight into living spaces, while the building's height accesses cooling easterly breezes. Furnishings, fixtures and lighting oscillate between rustic and refined, lending a modest elegance to the space.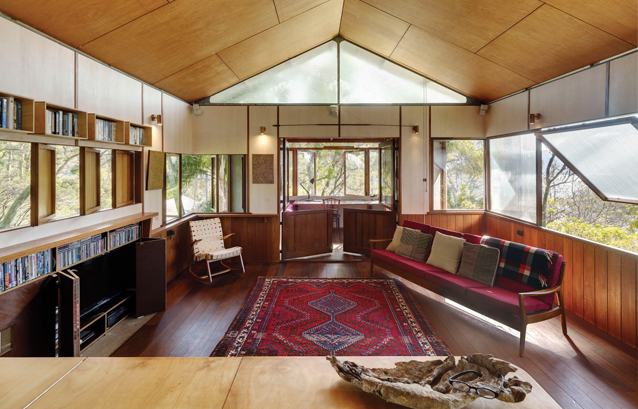 Ultimately the home communicates hospitality and serenity, and, as Stutchbury concludes, "the value of West Head House it is not in timber and steel – it is in every board being fitted – timbers being hand selected, hand finished; fires and food being integral to the knowledge of the building as is design itself".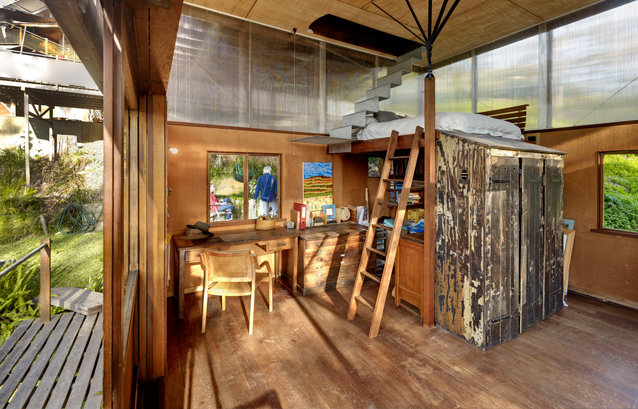 West Head House is currently for sale, for more information visit modernhouse.co
Photography: Michael Nicholson
Tags: Home Architecture, House Architecture, Modern House, Peter Stutchbury, Residential Architecture
---