The general brief was for the renovation of a fairly traditional structure to accommodate the needs of a young couple and their three young sons. Specifically the client requested the creation of extra space by adding an extension and reconfiguring the existing layout to render it more accessible, the separation of the home into activity-specific areas and the introduction of ample hideaway storage.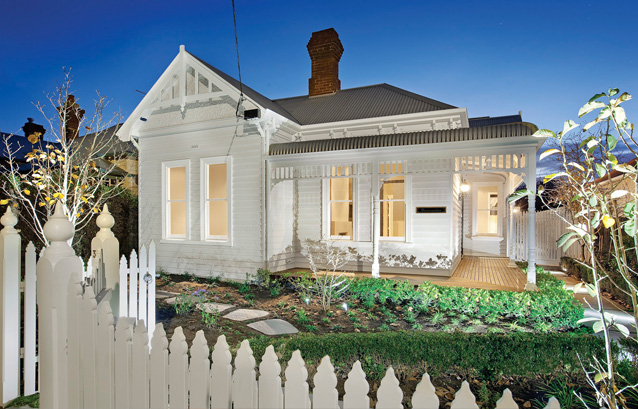 As such a new communal area including a kitchen, living and dining space extension was added to the rear of the house; four bedrooms, a bathroom and children's TV and playroom were introduced upstairs; and the front existing structure was reconfigured as a formal living room, music room and master bedroom.
While stylistically contrasting with the pre-existing elements of the house, the new build also unites it with the previously detached studio and garage at the rear of the plot, linking them to the main house with a clean, parallel canopy.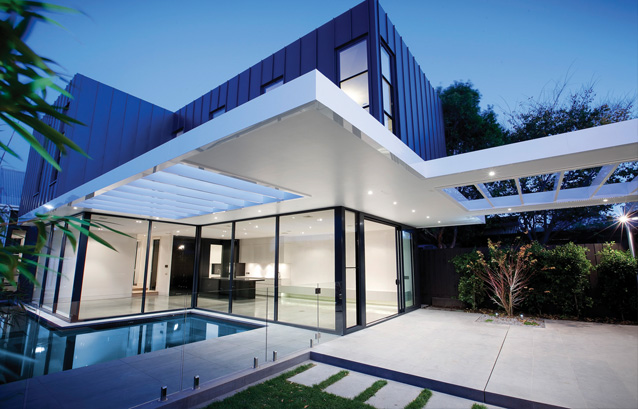 The new build also sought to highlight the pool as an aesthetic feature, locating its deep gunmetal blue (a result of careful choice of tiles) within a more reserved palette of neutral colours, and arranging the placement of the living area adjacent to allow reflections from the water to play across the room's ceiling. As Canny Design's Mary-Ann Woff, Head Architect on the project, comments, "the water, the reflections of the pool in the same area [are] quite dramatic but simultaneously calming"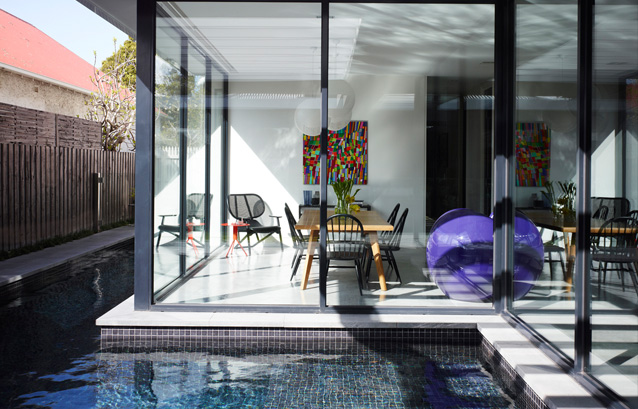 Materially the project is sophisticated and understated, with VM Zinc cladding, powder coated aluminum window frames, and white Alucobond used for the canopy. Internally the flooring is XBond, which pairs the robust utilitarian feel of concrete with a softer, more refined finish. Black veneer cabinetry in the kitchen breaks up the otherwise pale surfaces of the main living area, creating a clean black and white motif. Abundant natural light from full height north facing windows and colorful furnishings and artworks brighten and liven the interiors, creating comfortable, livable spaces while retaining generous open volumes.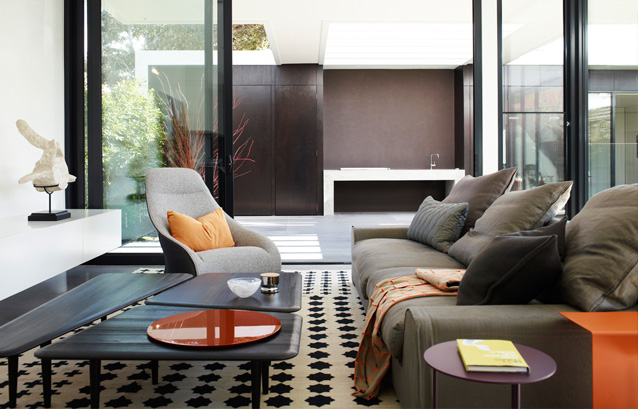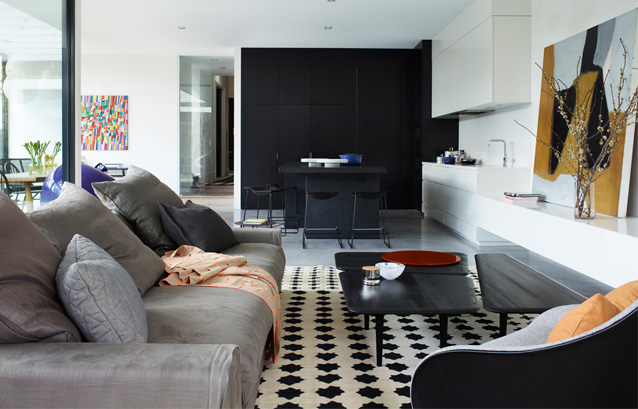 Beyond the aesthetic appeal and functionalism of the home, the success of the build is attested to by its satisfaction of the client's desires. By dividing and tailoring spaces based on activity the house accommodates for the myriad requirements of its inhabitants, promoting a happy and productive family life. "It is our dream home" the client enthuses, "of the highest possible standard."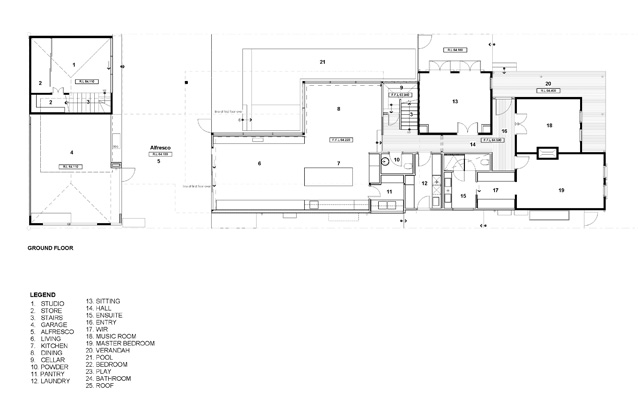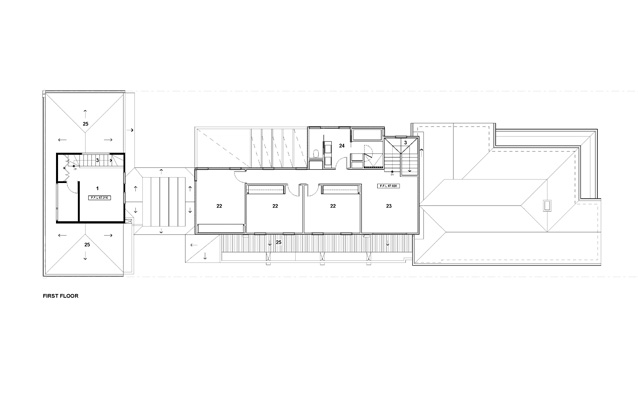 Furnished Photography: Derek Swalwell 
Architectural Photography: Gerard Warrener 
Tags: Canny Design, Home Architecture, House Architecture, Residential Architecture
---