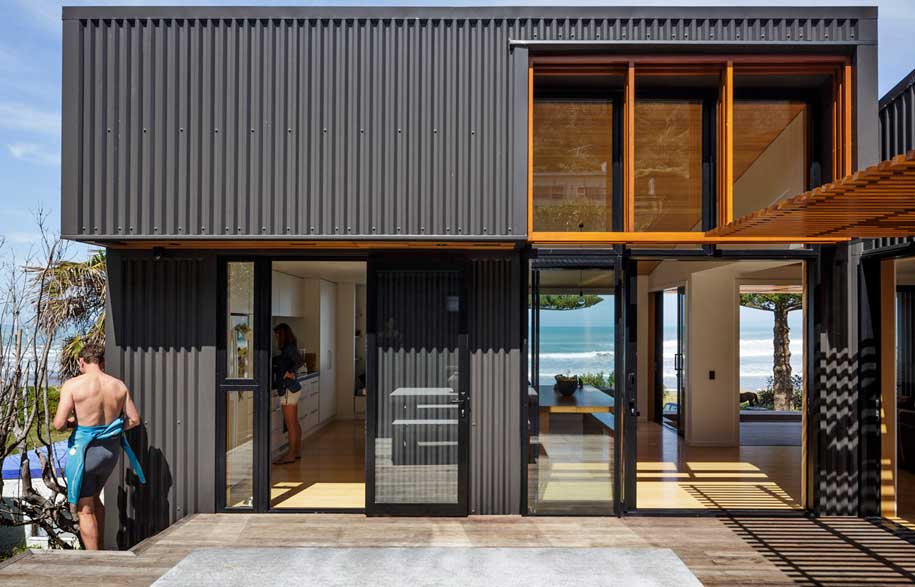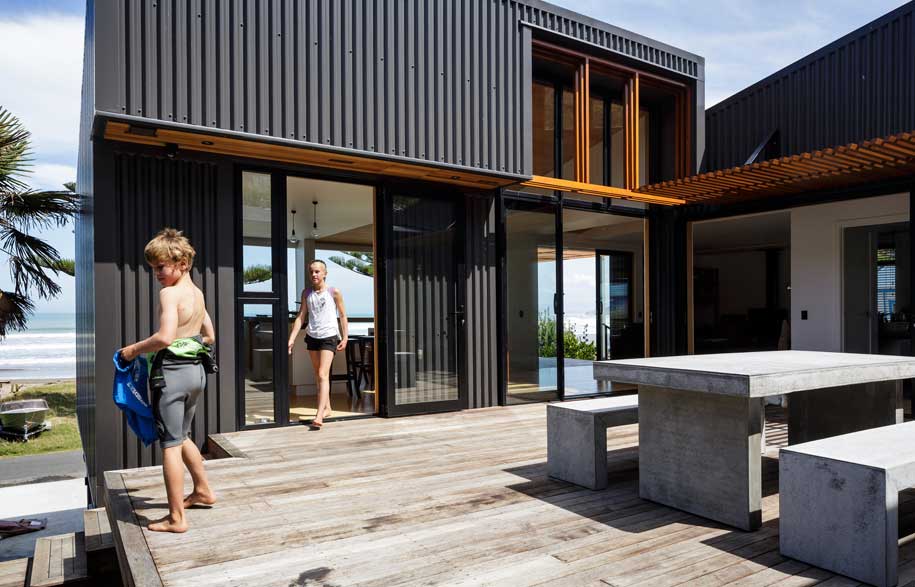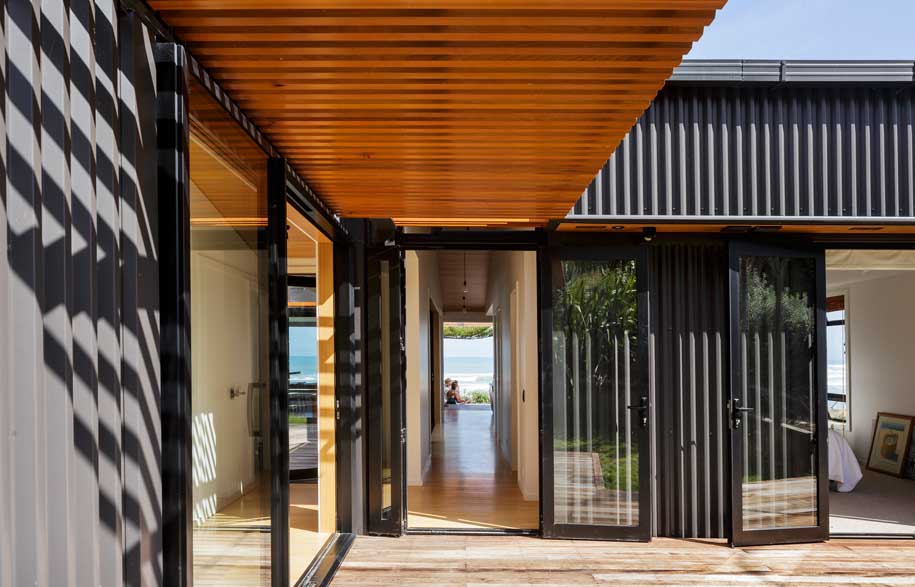 New Zealand's elongated shape means you're never too far from the ocean and the sea is part of everyone's lives, in some way. A coastline scattered with little dwellings is proof. offSET shed house, by Irving Smith Jack architects, is a fine example of how the long tradition of family bachs at the beach is deeply engrained into a way of living; the house is for a modern family of four yet retains the essence of the classic crib, nestled into, and built around, its surroundings.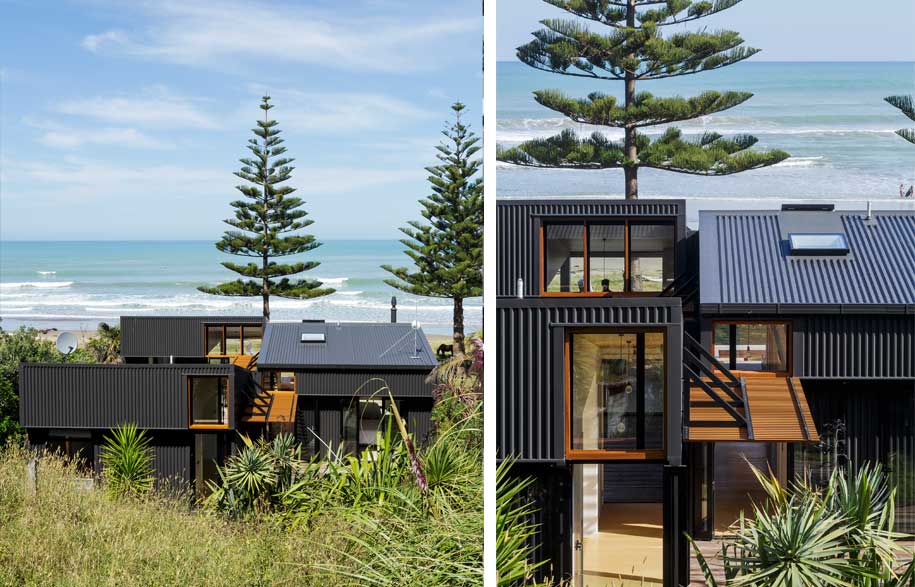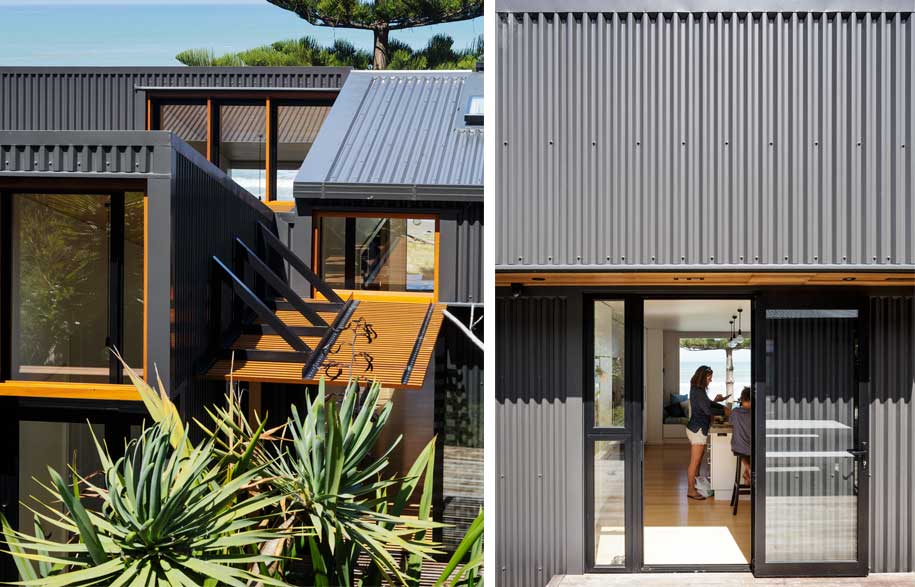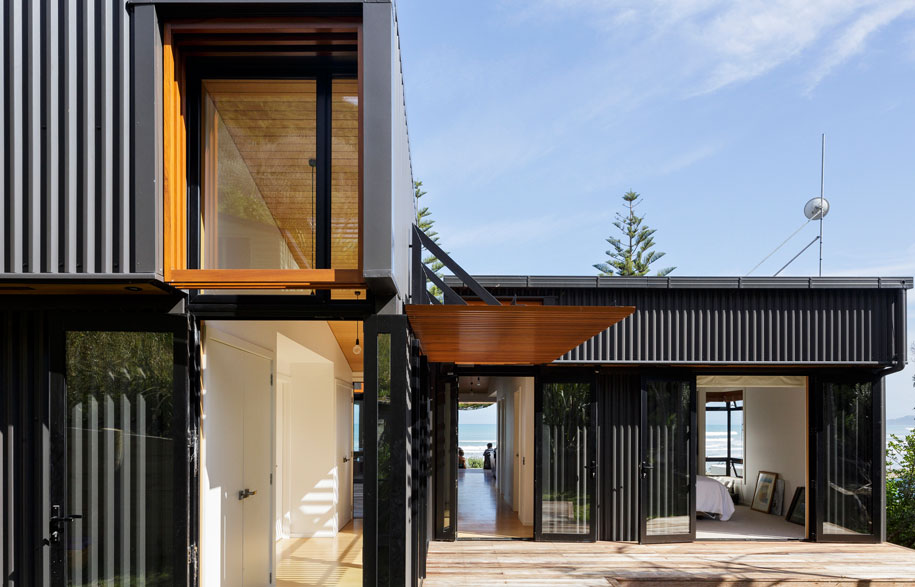 Like many of the surrounding sections, this spot in Makorori, Gisborne has been used for several generations, originally home to a much smaller shed, built by the clients' grandfather in the 1940's. The "simple, small, closely spaced – and now quite old buildings" that make up the community are, says Jeremy Smith, director of ISJ Architects, at "a scale and appropriateness [that is] now increasingly being lost from NZ's coastal edges." But while in part they perhaps lack in relevance these days, nostalgia is strong, as is what these houses are all about: place and family.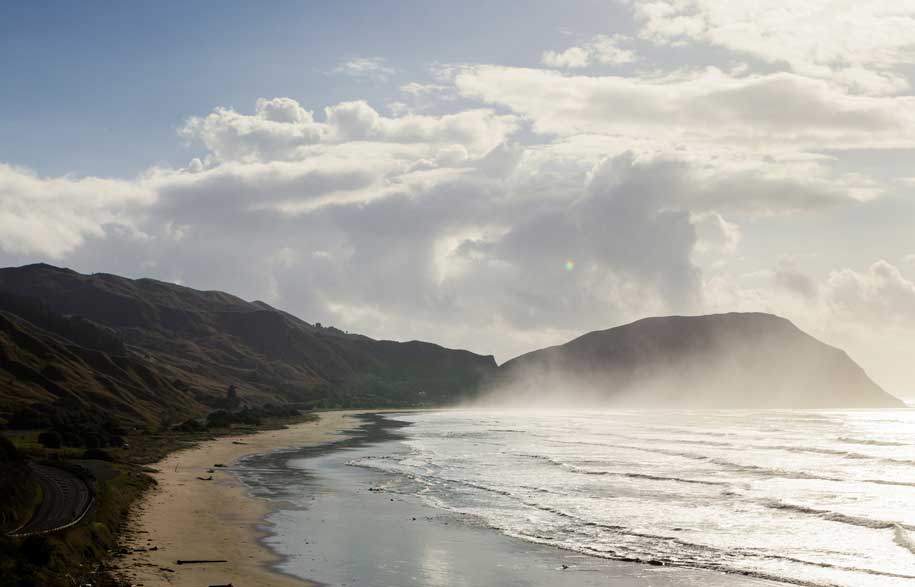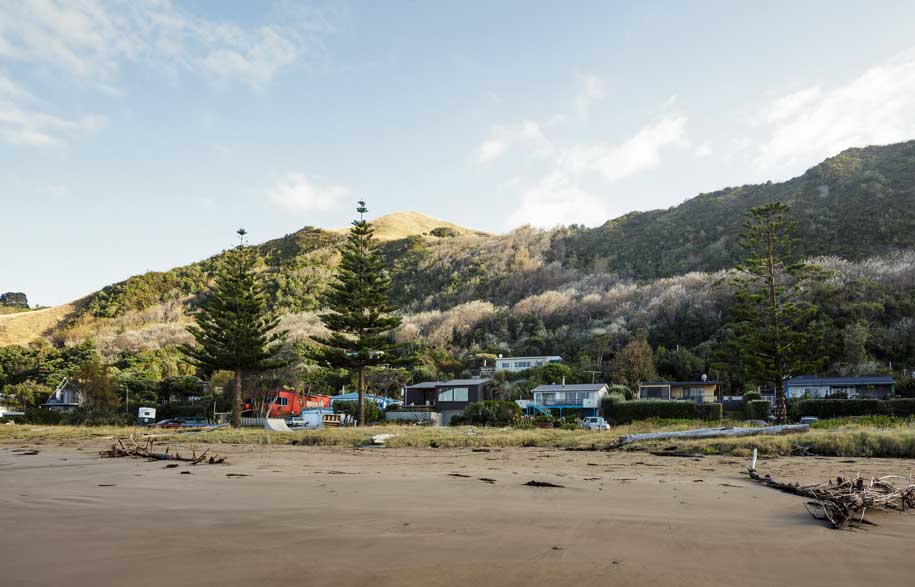 Finding a balance with a modern family's needs, ISJ Architects developed a 'shed' typology to "fit with and pay homage to" what has existed in the community for years, whilst being realistic and comfortable.
The architects concentrated on how their clients "like to live, and what 'home' and Makorori meant to them". Surf, family, community and the landscape then prompted the "approach and form" of the building – two offset sheds, clad in metal and lined with Tasmanian Oak.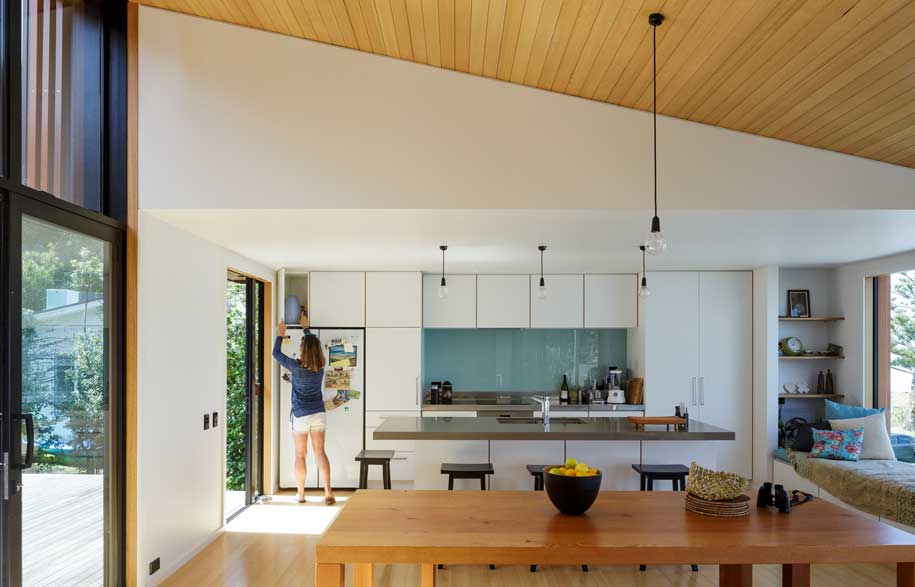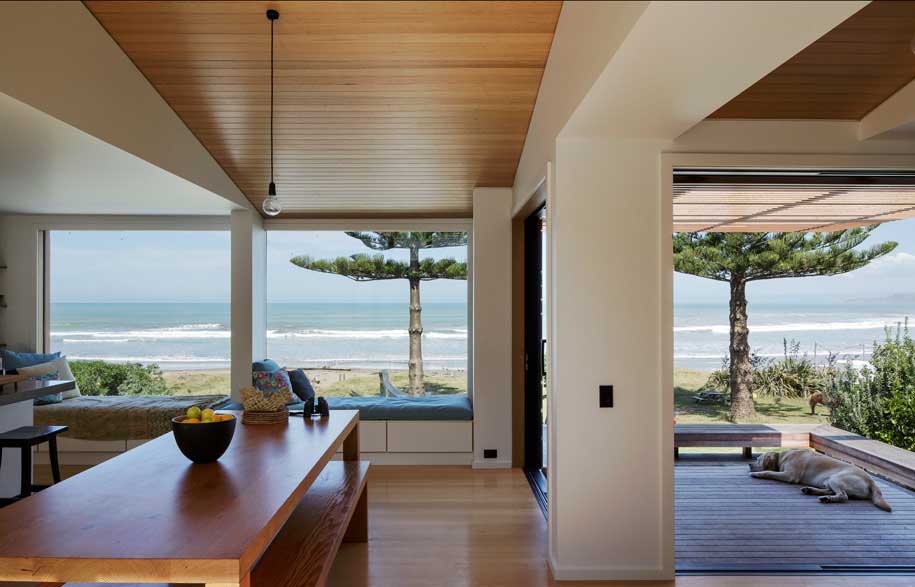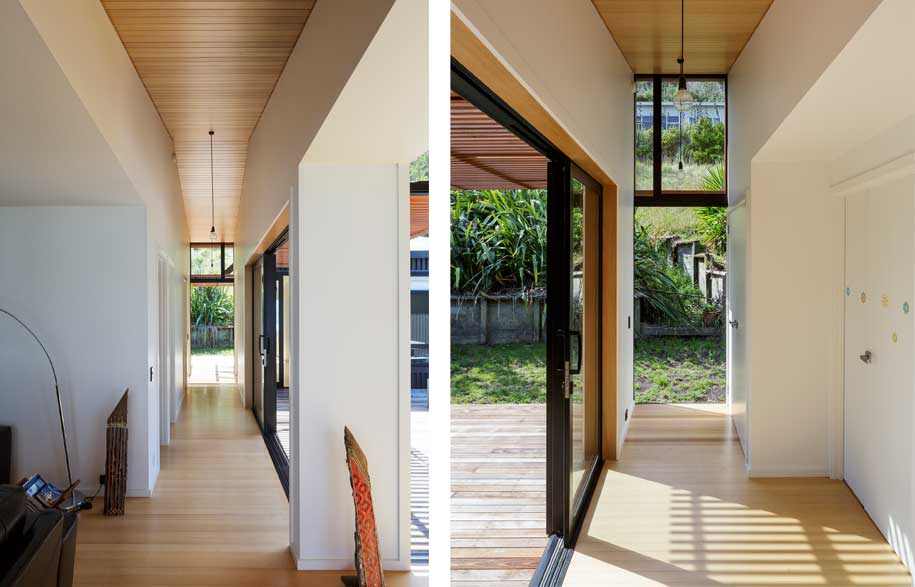 "As a practice we like to research and respond to the different settings and communities to architecture."
A site facing south towards the sea and weather, the 'offset', or separated, sheds "collect winter sun and form seasonal wind and shelter options" and allow for external summer circulation. They invite in the community as well as "control privacy" and – aesthetically – appear as two buildings in the community landscape.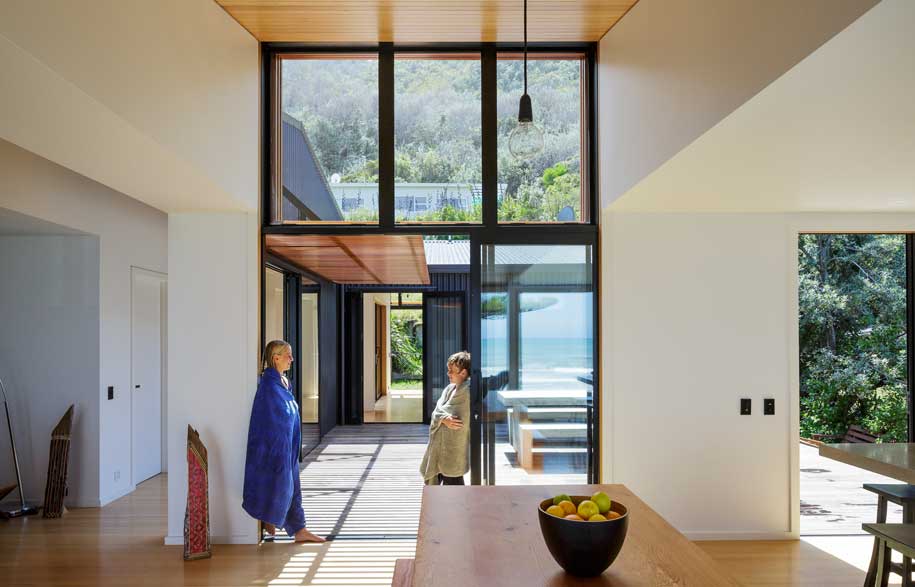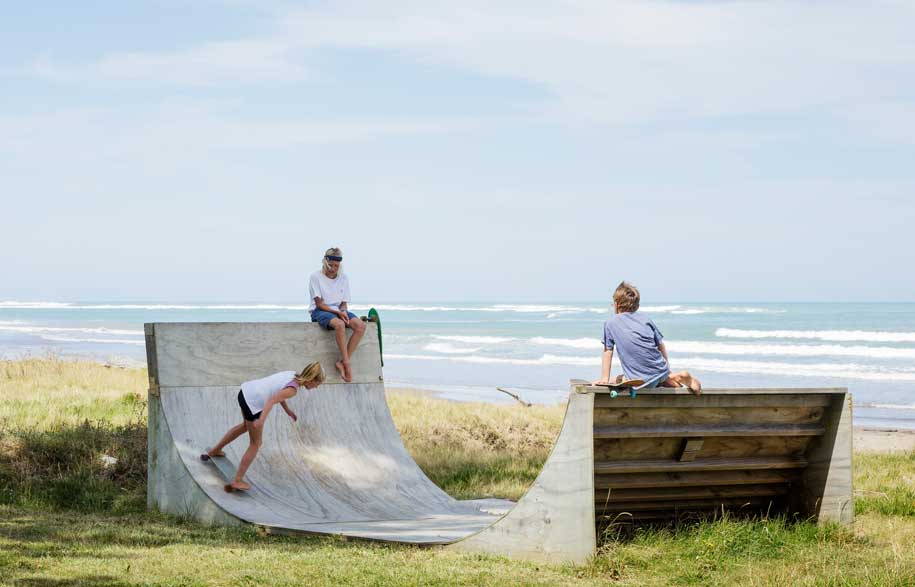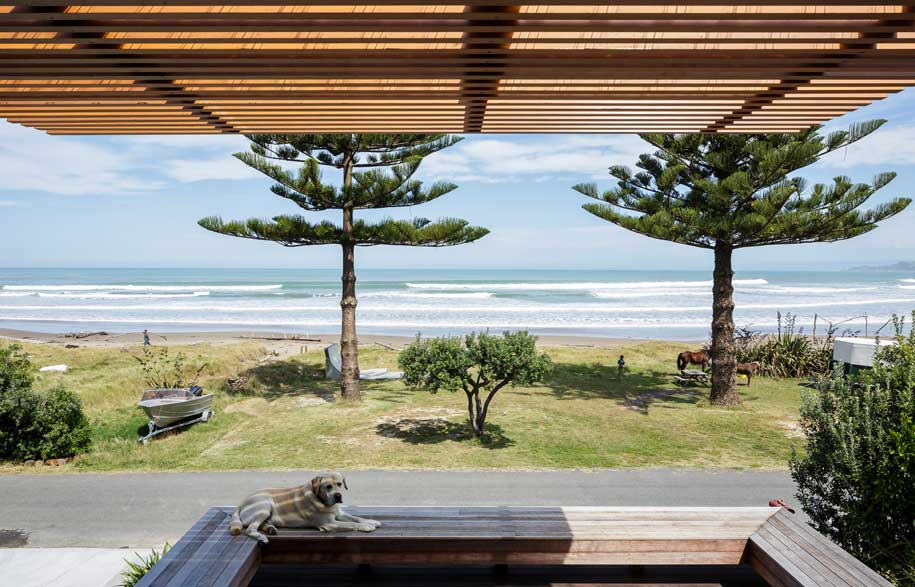 Remaining low-impact, design features double as environmental ones, like stained cedar screens that provide shade and orientate summer circulation, high level openings to control the intake of light, all water is collected for the house, and an onsite waste system is in place.
To negotiate (on a small budget) "the interplay between the small scale of an isolated community, a rough coastal environment, and the need for family privacy into "a home that responds to and stimulates [the] clients lives" is a challenge. ISJ have done so, and the challenge was "the fun bit". "You've just got to take the time to look in the right places to find what is important," says Smith.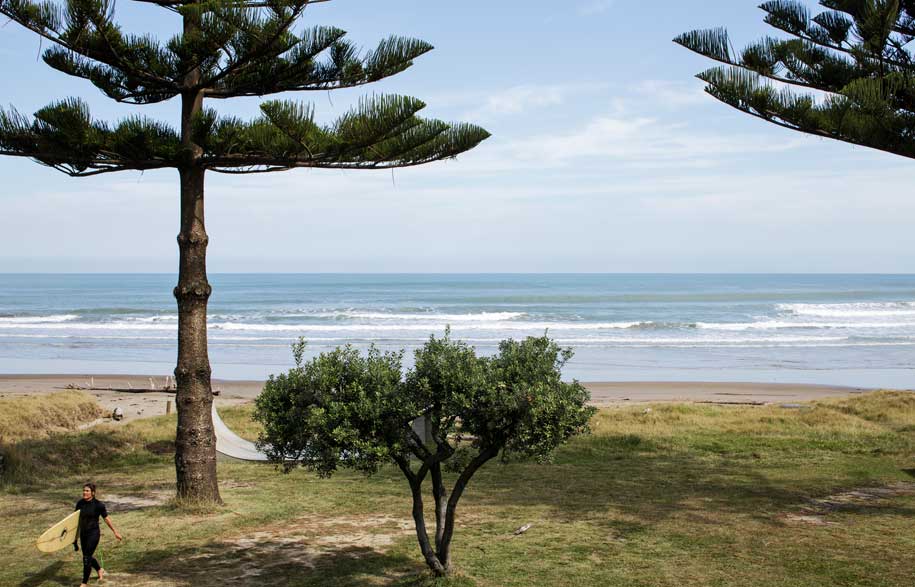 The offset Shed House has just received nomination for the World Architecture Festival in Singapore October 1-3 2014.

---
Photography by Patrick Reynolds
DROPBOX
---
Architect: Irving Smith Jack Architects
Project Team: Jeremy Smith, Andrew Irving
Location: Makorori Beach, north of Gisborne, New Zealand
Parameters of project: 145m2 plus garage and decking, 3 Bedrooms, 1 bathroom, 1 shower room, 1 wc room
Completed: 2013
---