Located at the quieter end of Phuket's Nai Yang Beach, Indigo Pearl is a local, family-owned hotel built out of passion and respect for the island's pre–tourism legacy as a major tin mining area. The owning family's mining business was given a rich transformation by Bensley Design Studio, evolving into a sumptuous resort.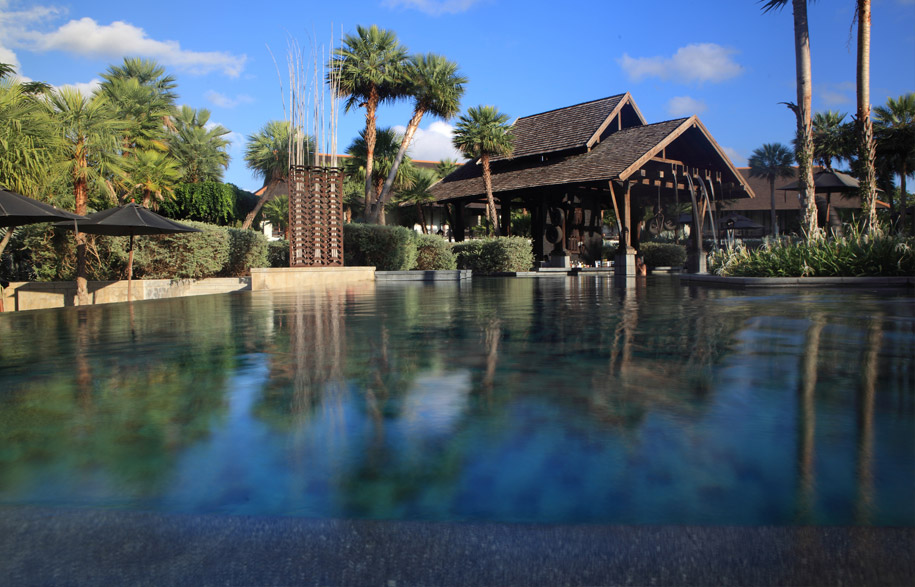 As Mies van de Rohe said, 'God is in the detail', and Bill Bensley, the founder of Bensley Design Studio and a patriot to antiques and art pieces, made sure that nothing was left without his personal touch. "We walked with the owner and drew hundreds of drawings on every corner of the site, not just showing one big drawing that says it all" he comments on the conceptual process for the design.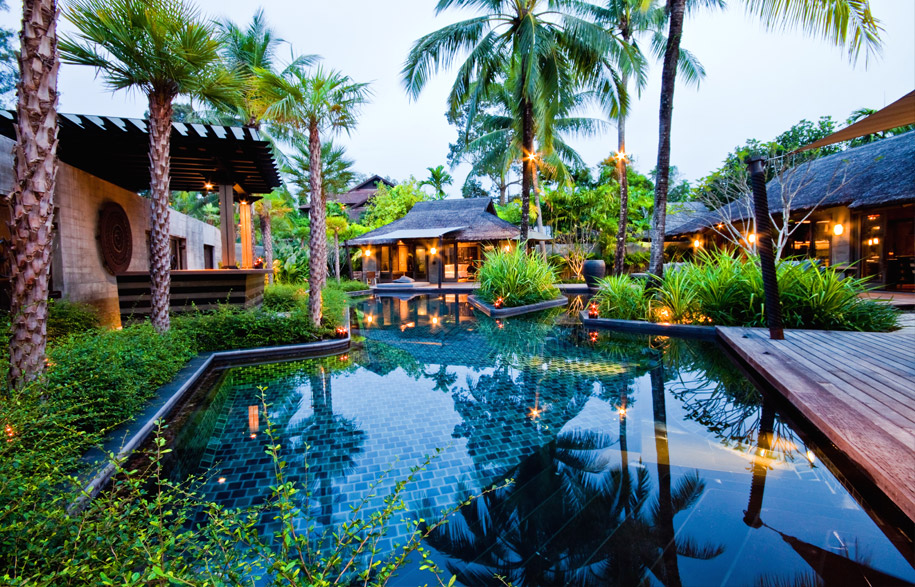 Each public area is at once the product of a specific architectural vision and a continuation of a shared design theme, drawing on the aesthetics of the location's background. The lobby space displays a fusion of in-depth research into the miners' life and tools, abstracted through reclaimed building components, and various display art pieces throughout the hotel by John Underwood, an Australian resident artist.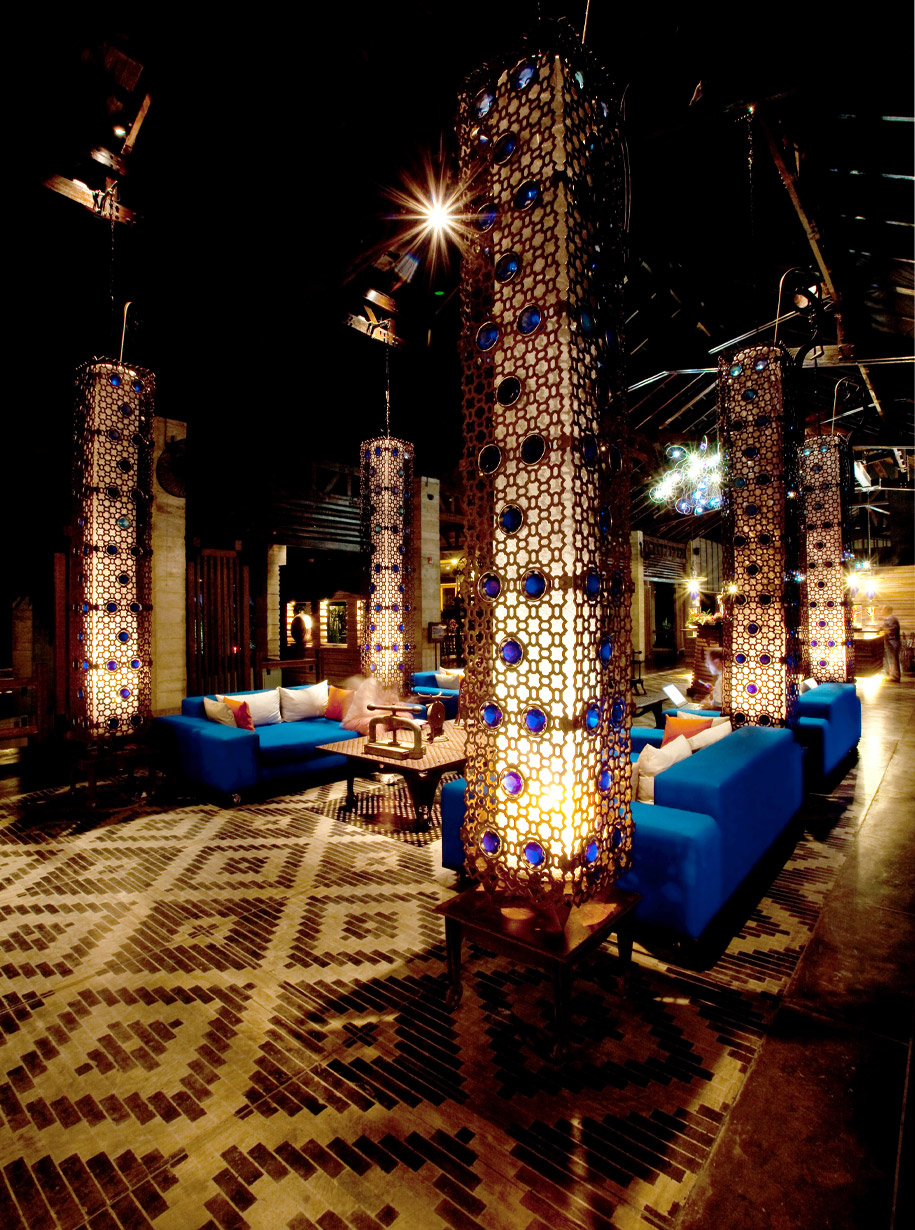 Interspersed among the contemporary industrial art are local Thai pieces and the mimicked floor tiles of the "Khid" pattern from Sedge grass woven mats. The dining hall below displays a faithful continuation of the mining theme – even down to the cutlery – while the hidden sports bar is a casual, western-orientated space set against a rustic setting.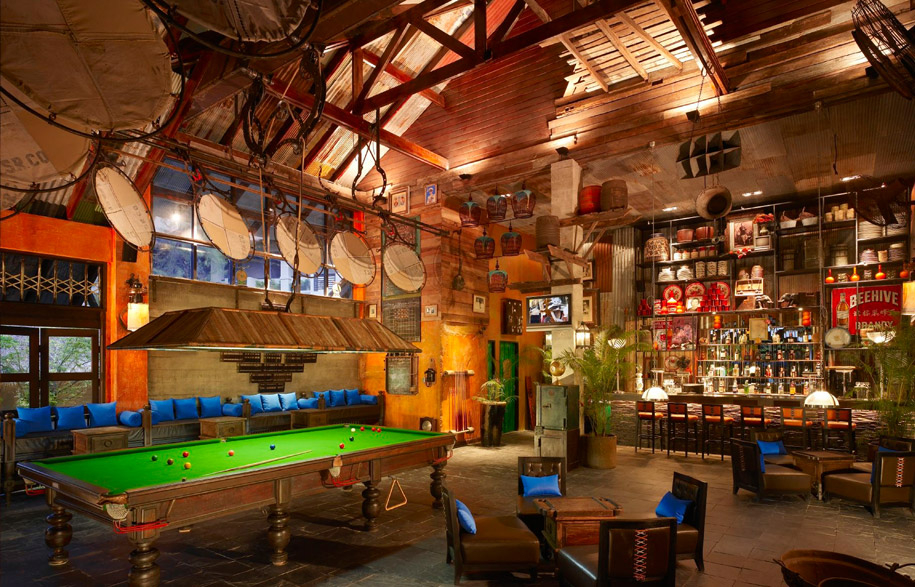 Smaller spaces also bear the mark of careful consideration, with the quiet library behind the reception desk maintaining the common indigo colour scheme from the lobby, but embellished with a chrome-finished mesh and a large 'operation table-like' lamp in the middle of the room, giving the impression of a chic laboratory.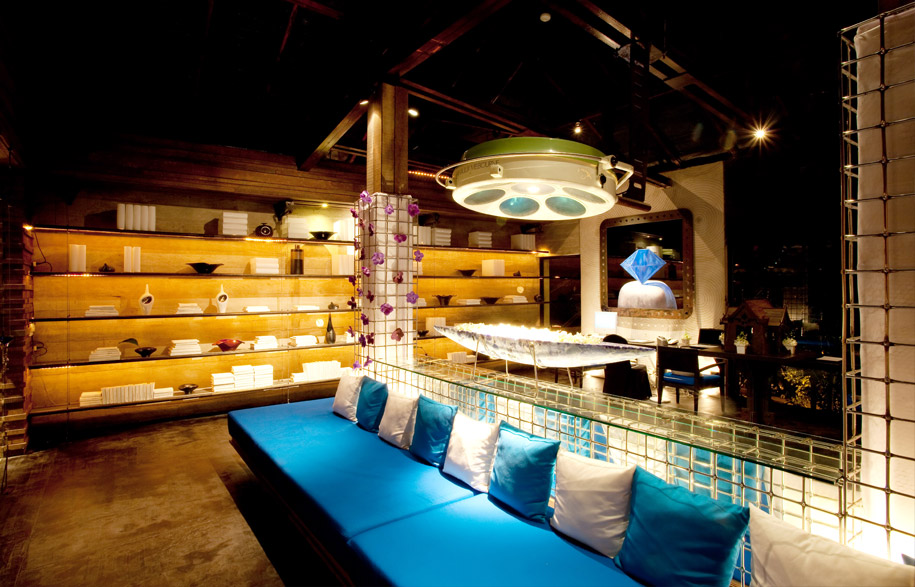 Accommodation is spread out over a modernist landscape of mature plantation trees, and serves as a visual palate cleanser between the intensely vibrant public areas and peaceful private dwellings. The rooms sustain the overarching theme in details from tissue boxes to faucets, however appropriately softened and muted. Balconies can be accessed from both bed- and bathrooms, establishing a connection with the peaceful landscape via the uses of daybeds and the oversized bathtubs.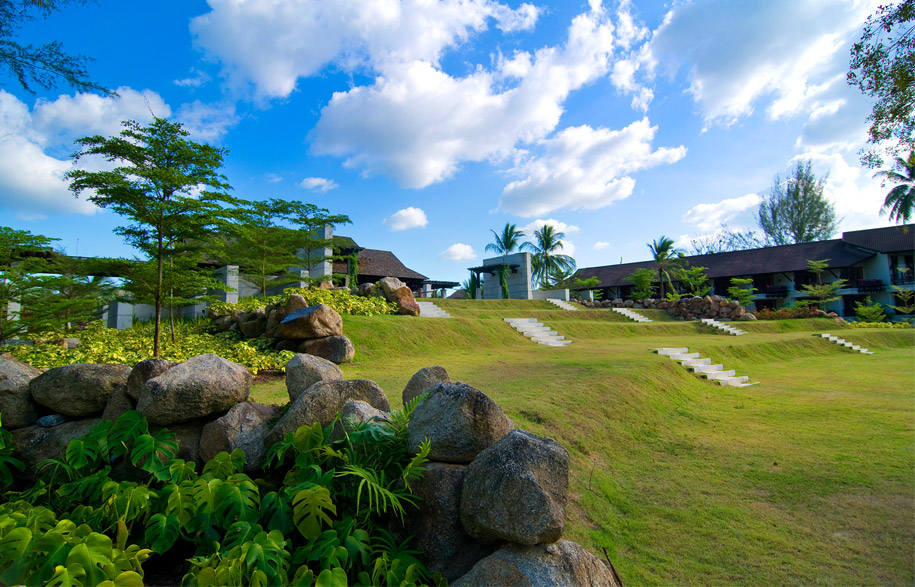 As Bensley comments, "We want to think outside of the box for a place with a story to tell that is more than to just sleep and stay at". And what better story to tell than one that is so faithful to its heritage.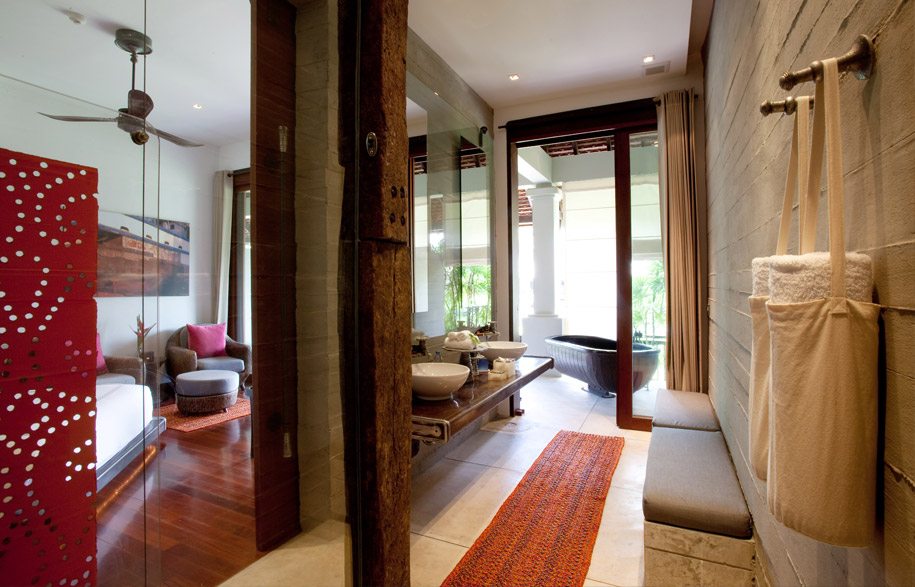 Indigo Pearl
indigo-pearl.com
Bensley Design Studio
bensley.com
---