There's an almost heady sense of inhabiting your own private paradise at Bingie Farm. The silky ocean feels close enough to caress, the embrace of textural, granite-peppered bushland supplants even the suggestion of neighbours. The loudest sounds are the thumping of kangaroo tails and the swish-swish of waves on the beach.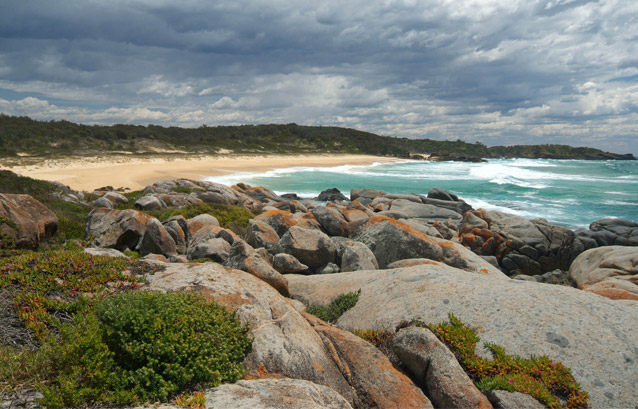 Presiding over 33 hectares of sculptural tussock grasses and banksias, Bingie Farm presents a rare combination: a design icon, the blissful solitude of a large acreage, dreamy and empty beaches a short stroll away, the heritage charms of Moruya nearby. 
Uniquely, the cocooning continues inside this singular residence, one of acclaimed architect Glenn Murcutt's most recognisable buildings.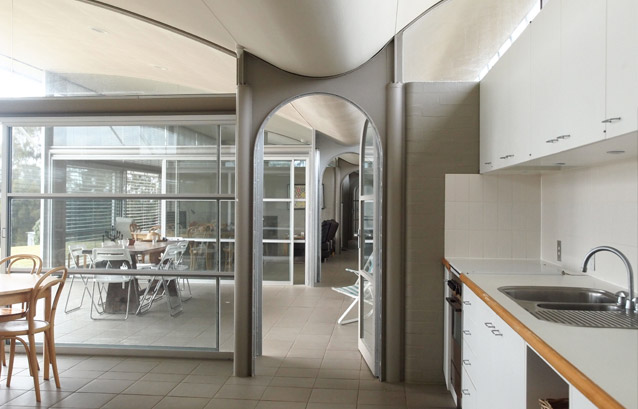 Bingie Farm is comprised of 2 discrete segments joined by a communal courtyard. Each section forms a mindfully spaced, sound- buffering, self-contained hideaway, with its own kitchen, living area, bedrooms, bathrooms, library and games room.
When you sit up in bed and watch the light dance on the Pacific, or catch up on reading with the sea-mist tickling your nostrils, the indulgence feels all the more meditative thanks to the allusion of solitude.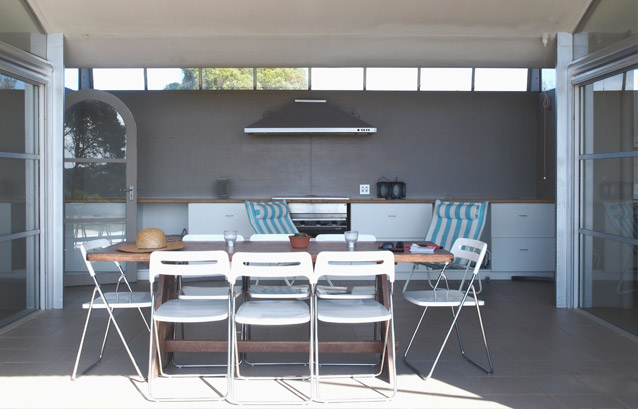 Lauded as an example of nationally significant 20th Century architecture, Bingie Farm redefined perceptions of a beach house upon completion in 1984. Losing none of its modernist surety, the house was recently awarded the National Architecture Award for enduring architecture. 
With its strident, but sinewy lines and shimmering, blade-like form, much about Bingie Farm remains cutting-edge. The palette references the watercolour tones of the enveloping seascape in a way that will never get tiresome. Although the house was conceived in an era when shoulder pads were all the rage, it respects the environment without resorting to clichés. Finely- tuned positioning capitalises on wrap- around coastal, bush and mountain views but spares the effect of lashing southerlies and effective use of thermal mass ensures that even in the cooler months, the house is toasty. Bathing in rainwater and the fact that the home is naturally cooled bring a pleasure all their own, green kudos aside.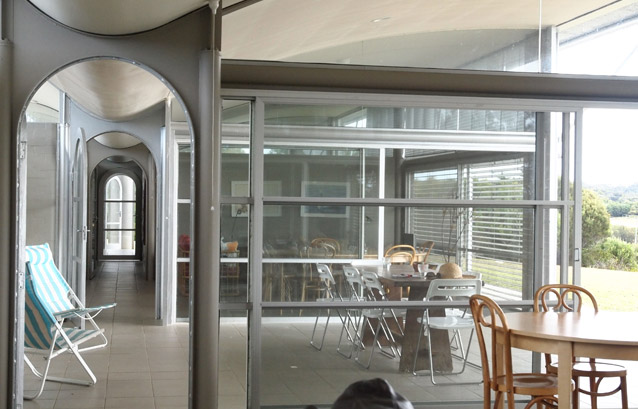 Durable, unfussy materials have ensured that this haven stands up to the rigours of the carefree coastal location and continues to look crisp, despite years of service as a family bolt-hole, and more recently, as a dog-friendly holiday rental.
What really stops the clock in this house is its effect on inhabitants, with the abundance of light and space coaxing a sensual reaction, deepening our connection with ourselves, each other and with nature.
Your coffee will still be warm when you reach sublime Bingie Beach and its outstretched granite headland. As with so many Eurobodalla National Park beaches, it hardly matters if you forget your swimmers.
Tags: Bingie Farm, Glenn Murcutt
---