As you step through an unassuming doorway on a small residential backstreet, Cuc Gach opens like a maze of separate spaces. Behind the front of the house is a lounge room, illuminated by natural sunlight streaming through massive windows. The décor features old tat celebrated as objet d'art, such as a long wooden communal table restyled from an old-style Vietnamese plank bed, a Northern-style mother of pearl carved cabinet and a reel-to-reel tape recorder.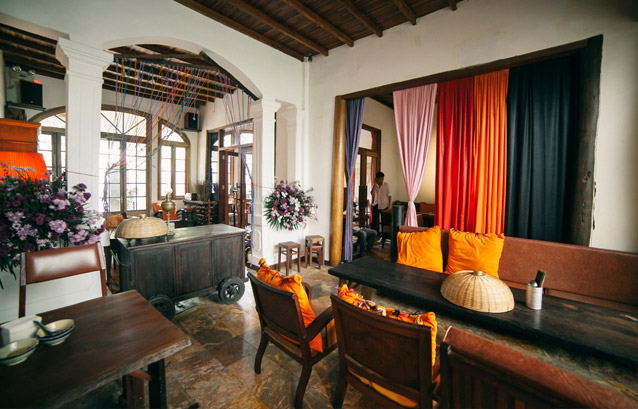 At the end of the lounge room is a glass door that opens out onto a sun-flooded atrium complete with a wooden bridge over a fishpond, separating the front lounge room from the open kitchen at the back. Up a steep flight of stairs is a reading room and tree house-like vaulted attic, replete with wooden tables, upholstered chairs, antique lamps and Marelli fans all under red clay roof tiles.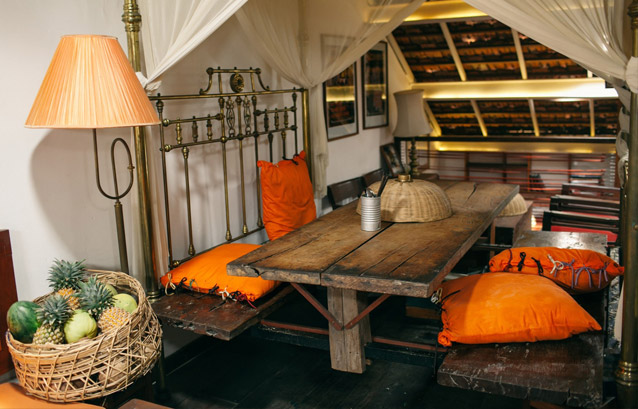 At the helm of Cuc Gach is Tran Binh, a Vietnamese architect whose signature style highlights folk themes with eco-design. Cuc Gach is a playground in which he can toy with the idea of turning an office into a family home, which has been subsequently converted into a home-style restaurant and is now a huge hit on the city's dining scene.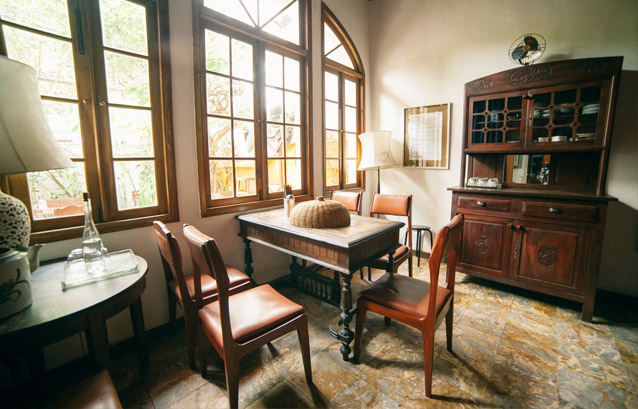 It is evident that sustainability is a consistent element within his architecture. 
"To me, there's no such thing as a cast-off. I constantly go out collecting wood chips and shuttered doors dumped by families who move into new houses, and knock them into new pieces," says Binh.
Examples of this include the timber four-poster bed converted into a dining table, draped with flimsy white net and orange pillows, and homey touches like the mixed-up, deliberately cracked crockery, bamboo chopsticks in tin cans, leather-bound menus made out of worn brown papers and drinking straws made from the stems of water spinach, which contribute to a rustic and inviting atmosphere.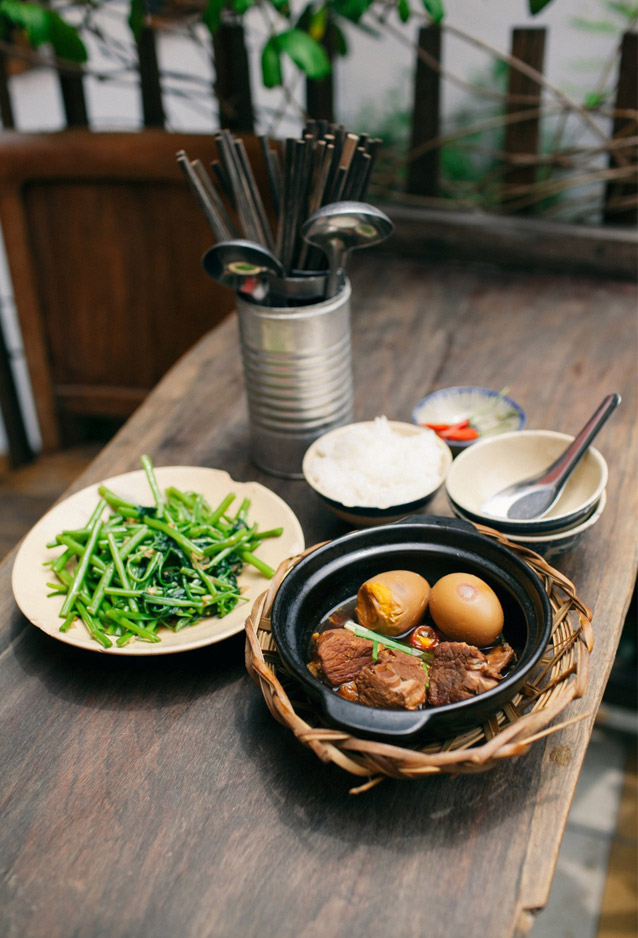 As well as sustainability, much of Binh's architecture also leans toward interaction.
"I like the idea of coordinating with people. Sometimes I ask a carpenter in the countryside to make a chair and pay him some money just because he's the only one who knows what a chair in a country house is really like. Similarly I am thinking about working with farmers to replicate their rural life, which is as close to reality as it can get," Binh explains.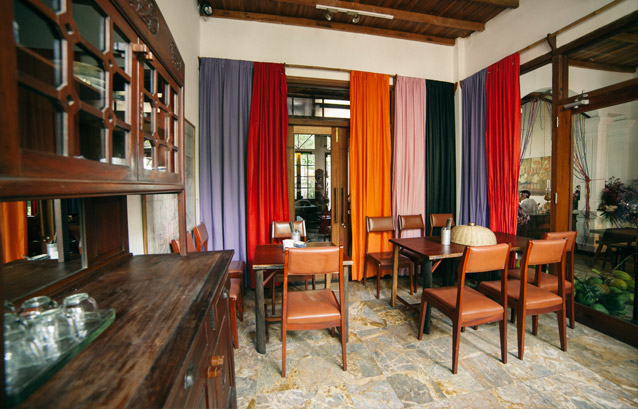 As a self-confessed nostalgia buff, Binh's architectural designs predominantly leap from his memories. Cuc Gach is a tribute to his grandmother who owned a small shop and looked after him when he was a child. 
"Walking into Cuc Gach is very much like walking into my grandma's shop," Binh smiles.
Cuc Gach Restaurant
cucgachquan.com.vn
Photography: Liem Tran
---