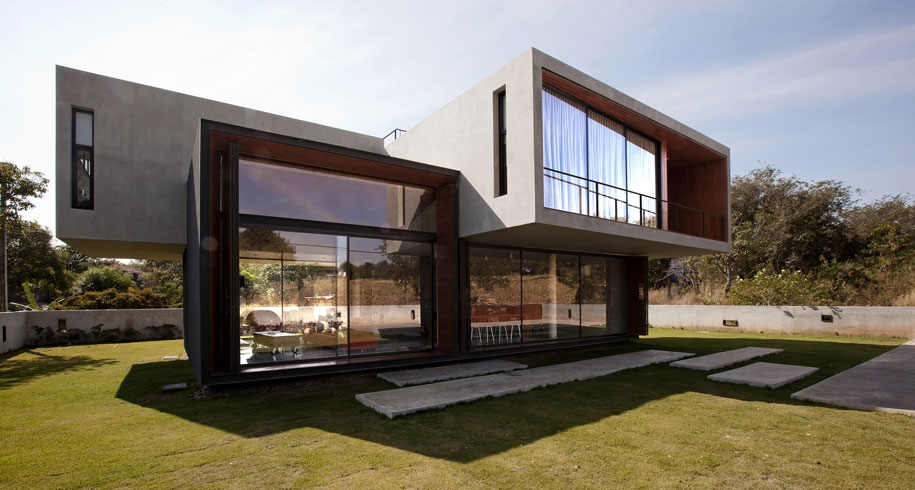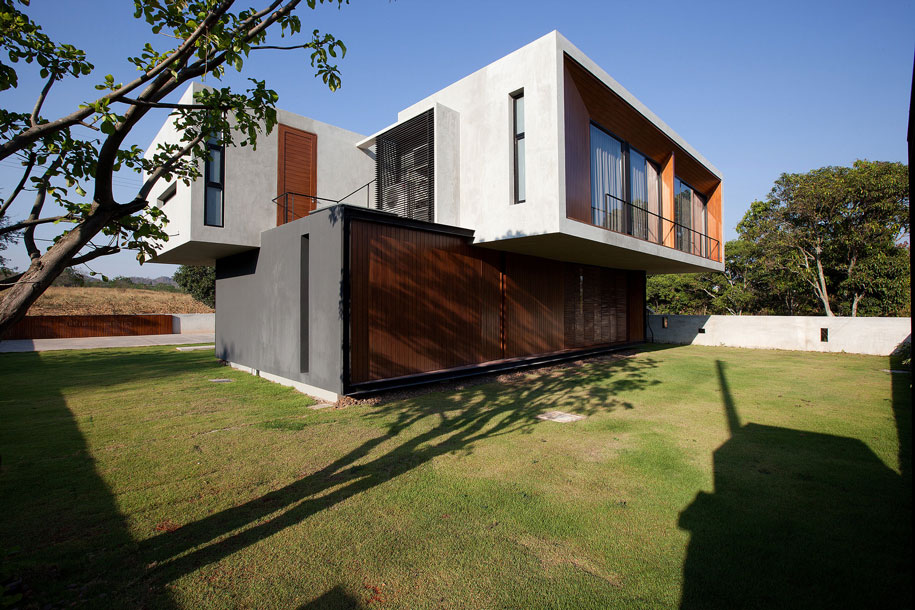 If immediately you don't see a kayak on a river – yes, where are the diagonal lines and flowing water beneath you ask? – it is there in form. Inspired by a painting of a boat on a river, the architects have interpreted the river as support. The structure then, sees two sections, where the base holds the second floor – or the conceptual boat. As for layout, it is the living room, dining room and service area on the lower level and the bedrooms above.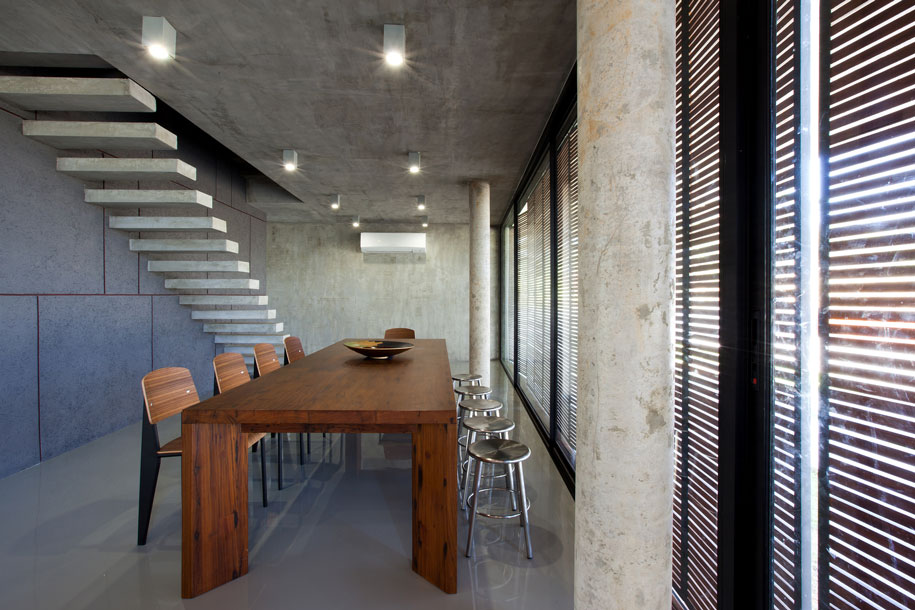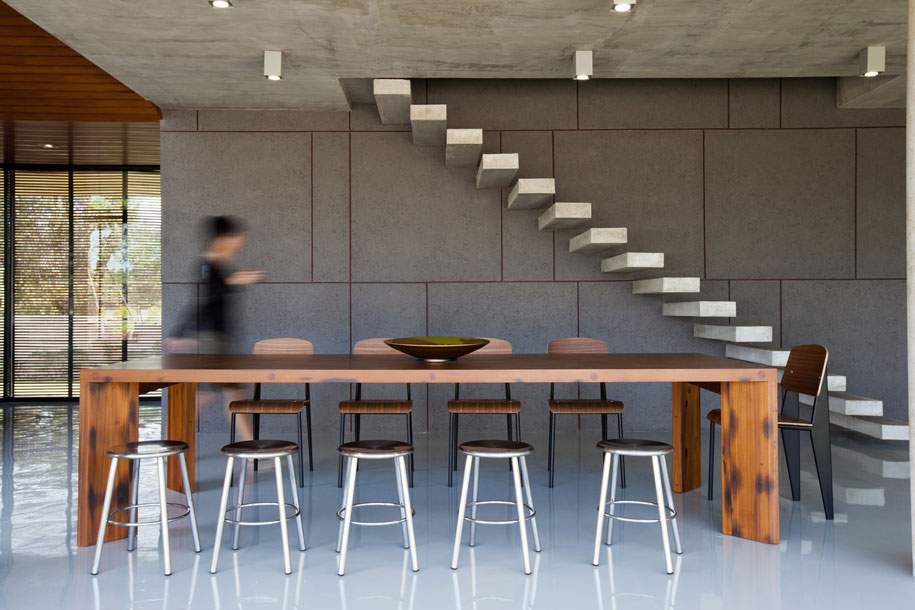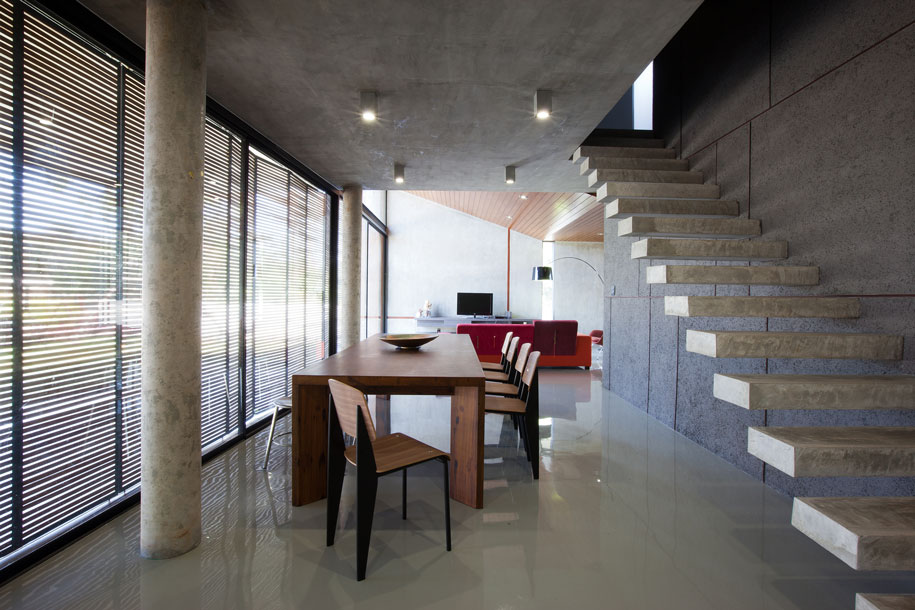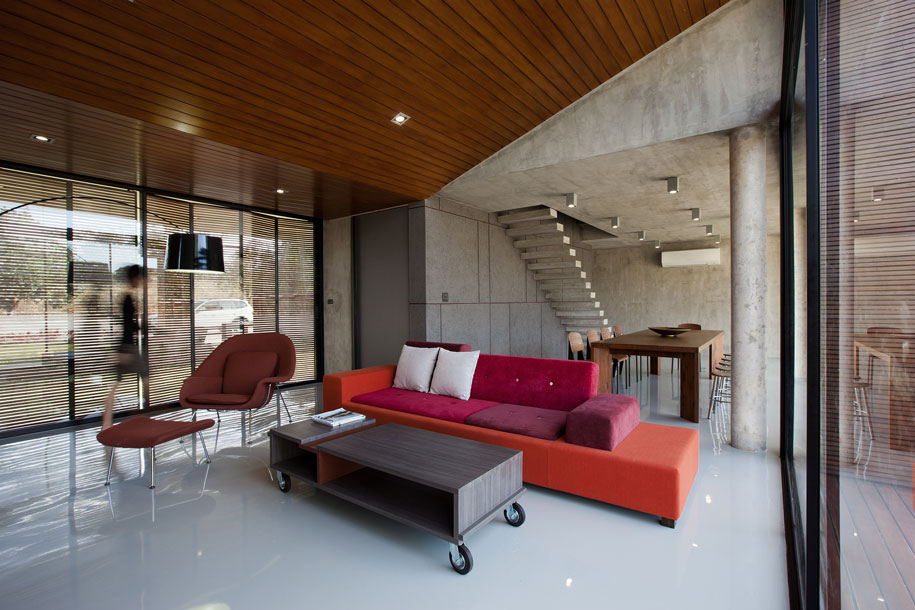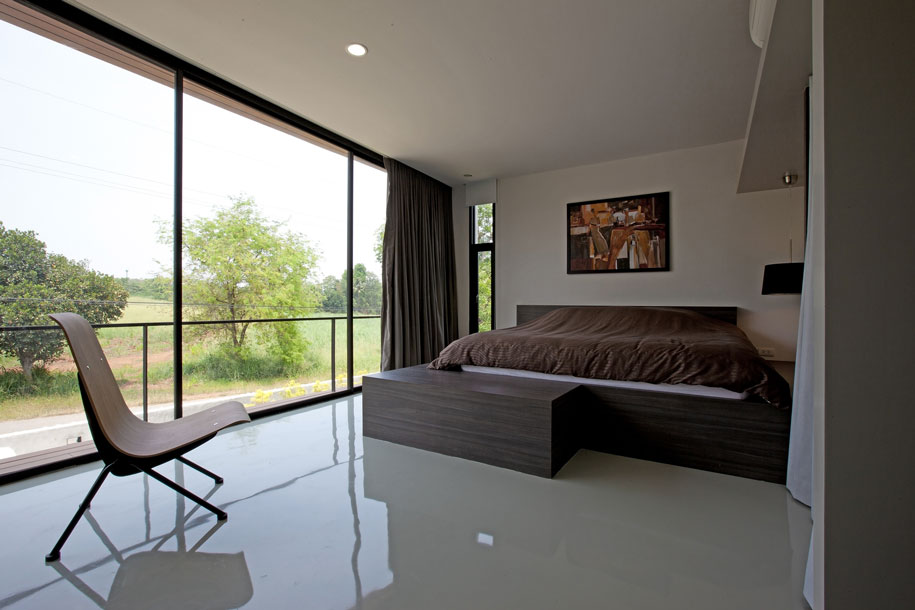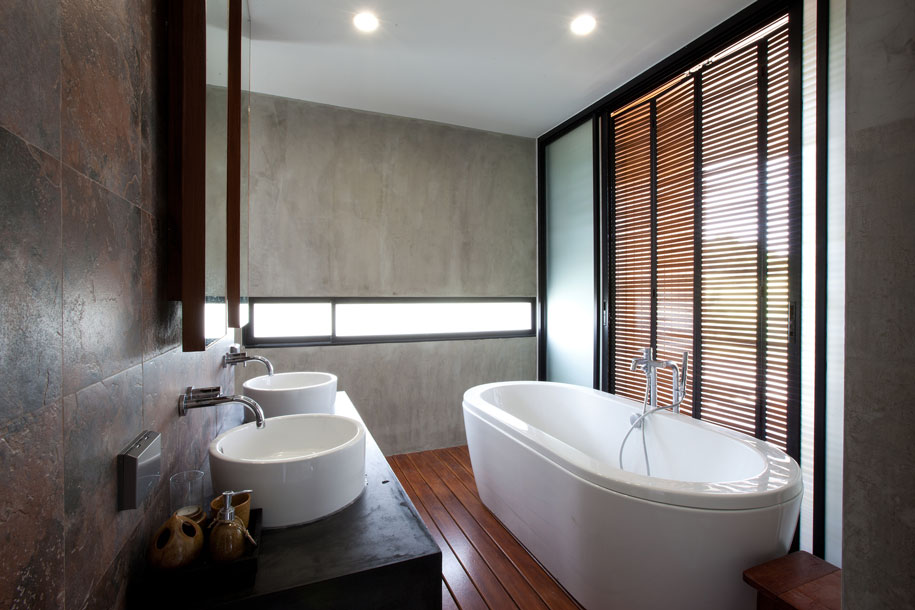 Kayaking is of course an adventure sport, an element that comes into the design by way of structural challenge – the cantilever. The reference to risk is not only aesthetic (though it helps call up a floating boat), it is a useful design feature, providing shade below.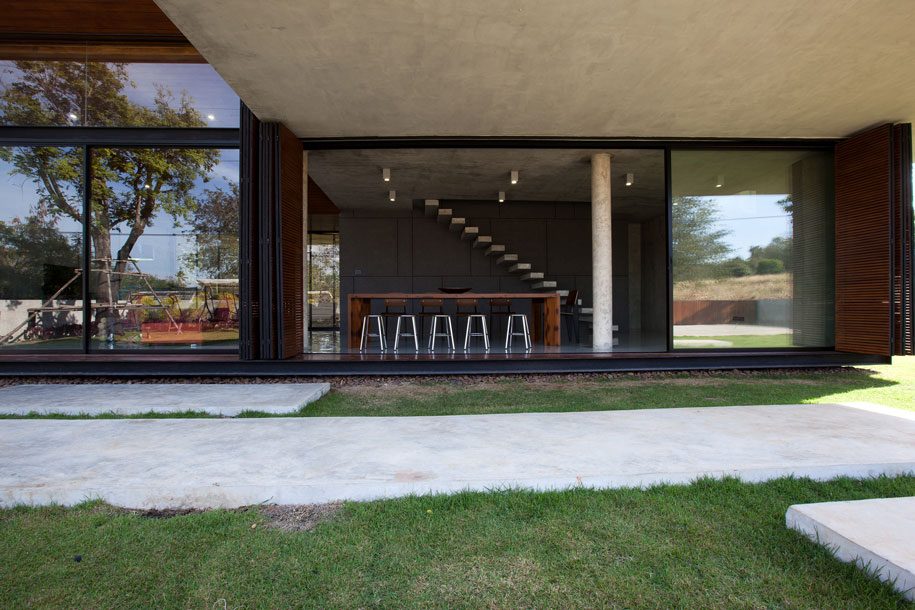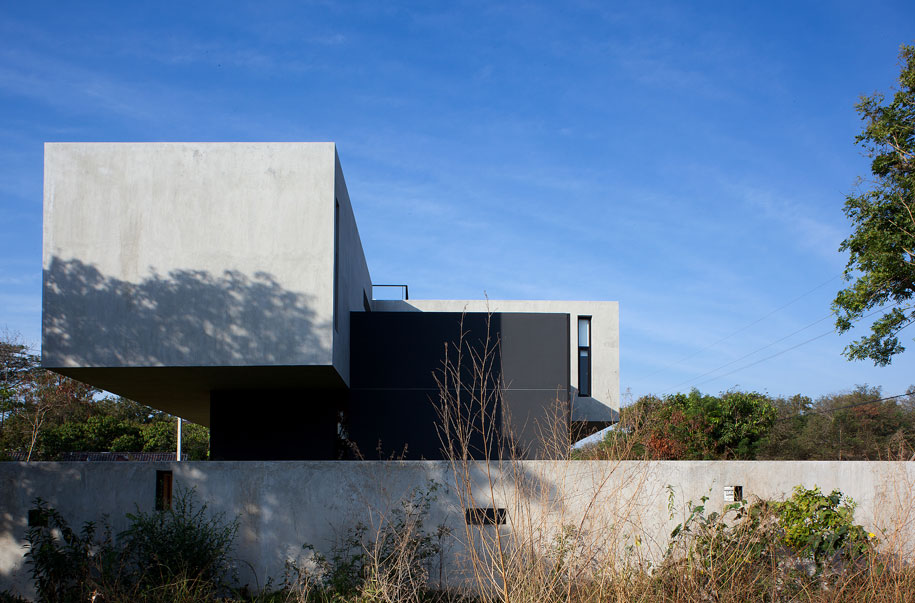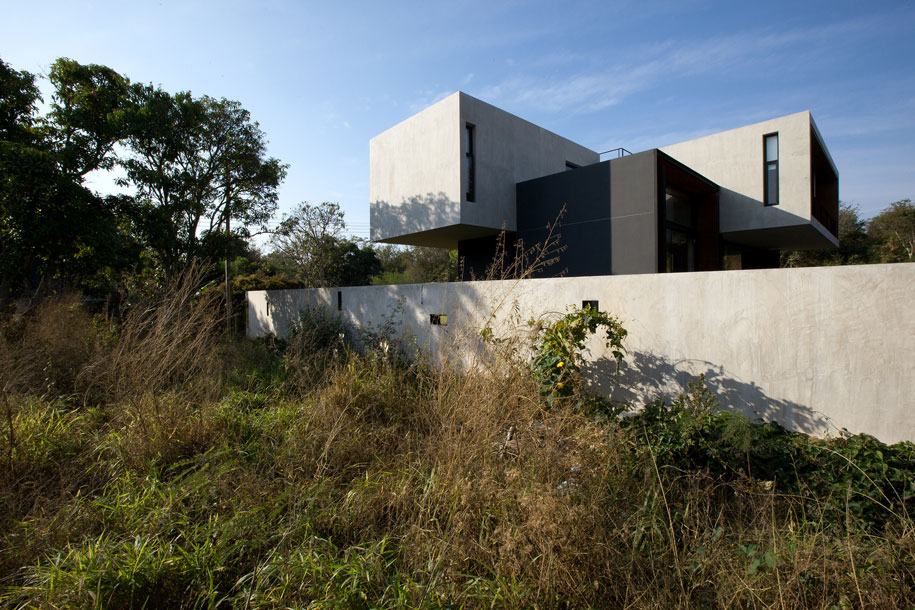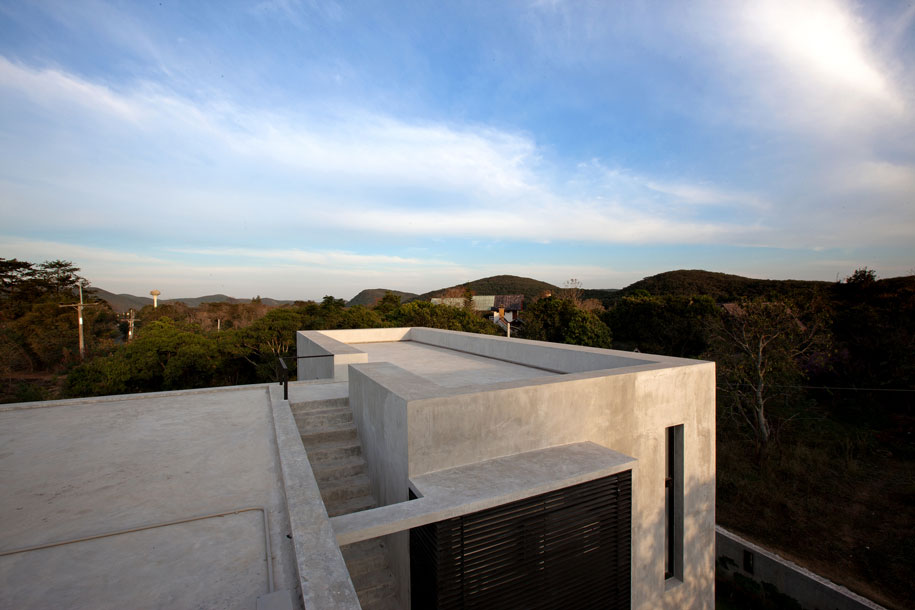 In terms of the natural environment, the house is orientated North South to make the most of the view, get some wind, and let the sides take sunlight from the West. Using a simple three-tone palette, the house complements the landscape, while at the same time adding to the concept. The black-grey base separates itself from the un-coated grey of the upper section and the red-brown wood mimics the soil it's grounded in.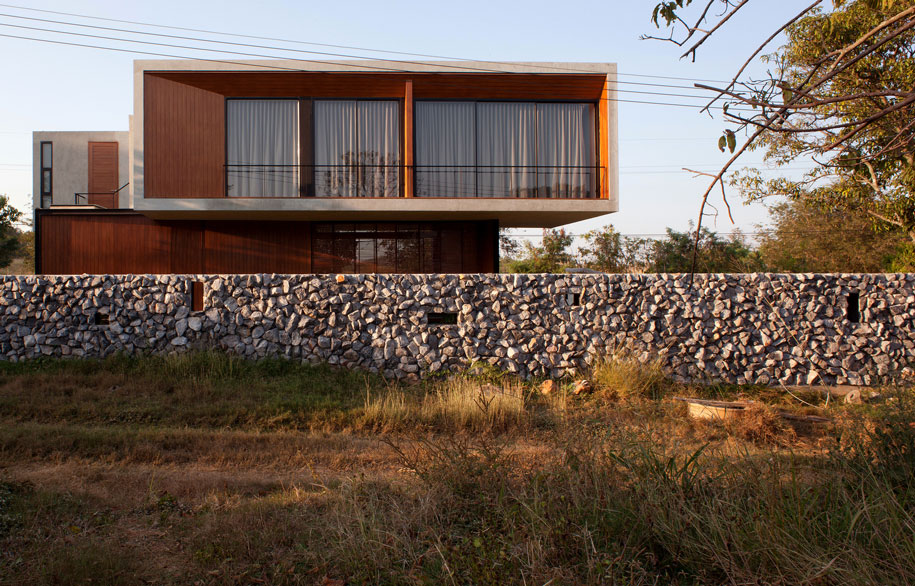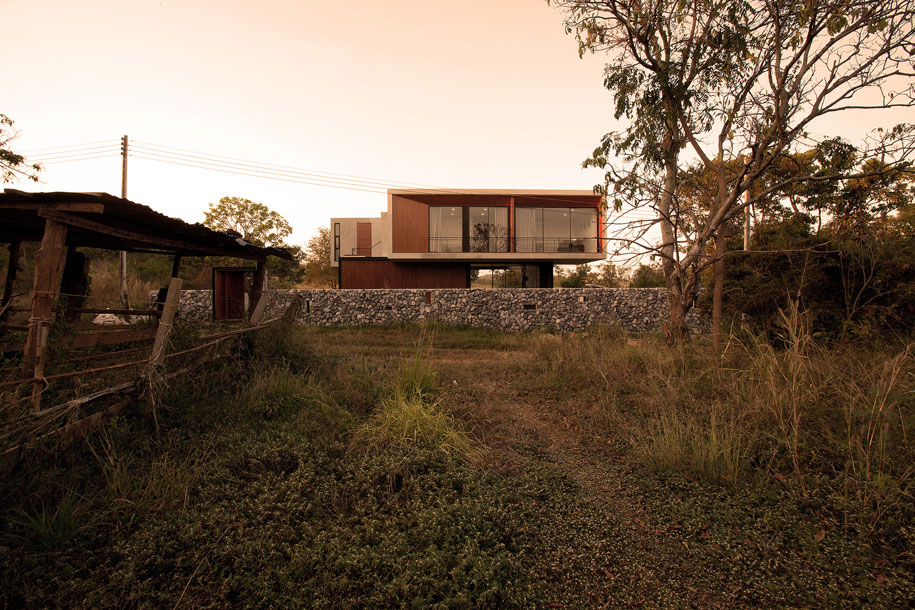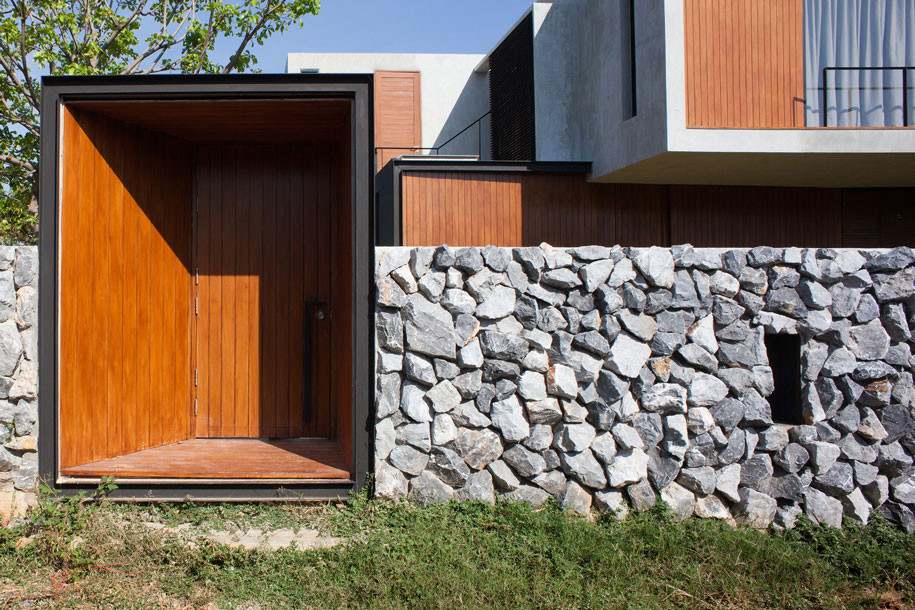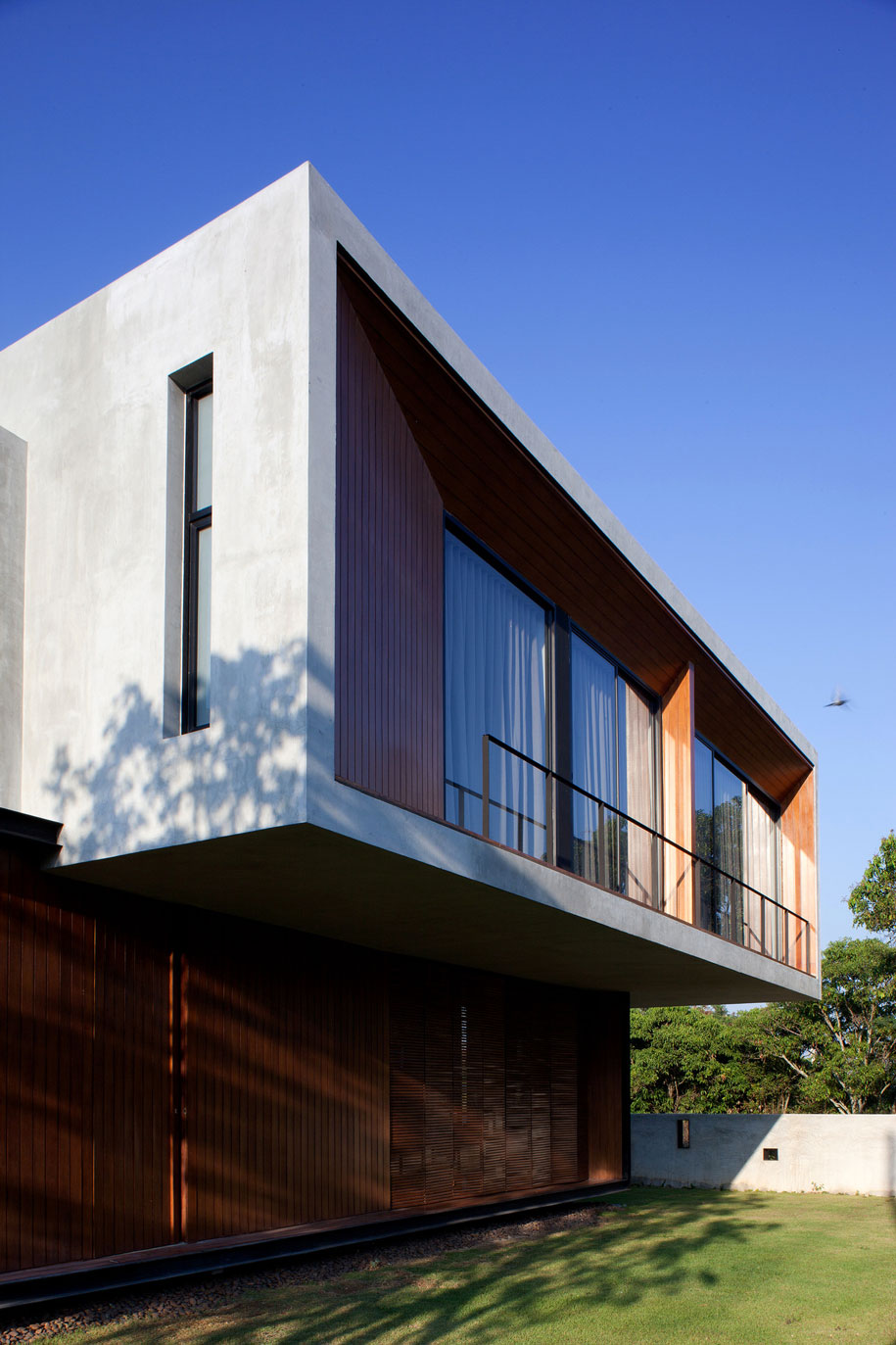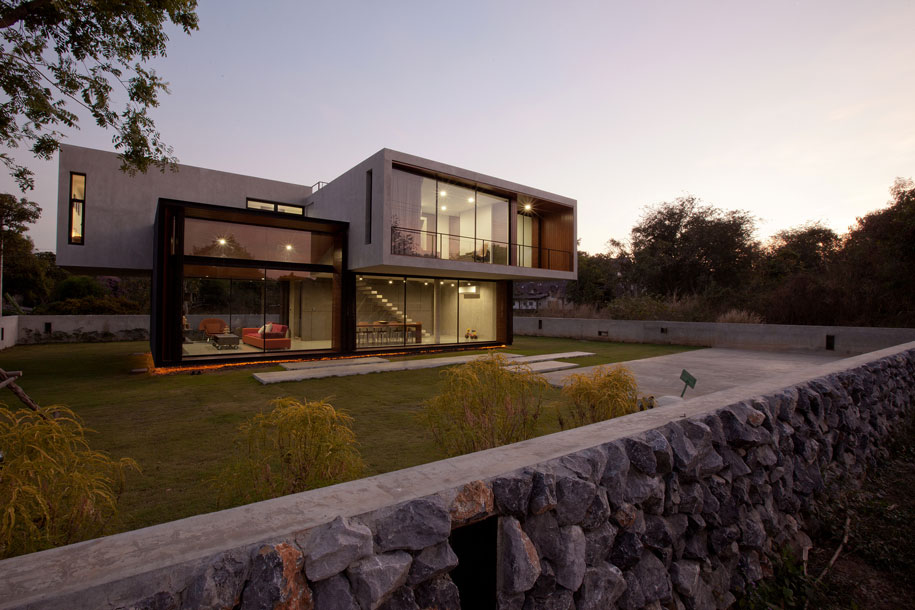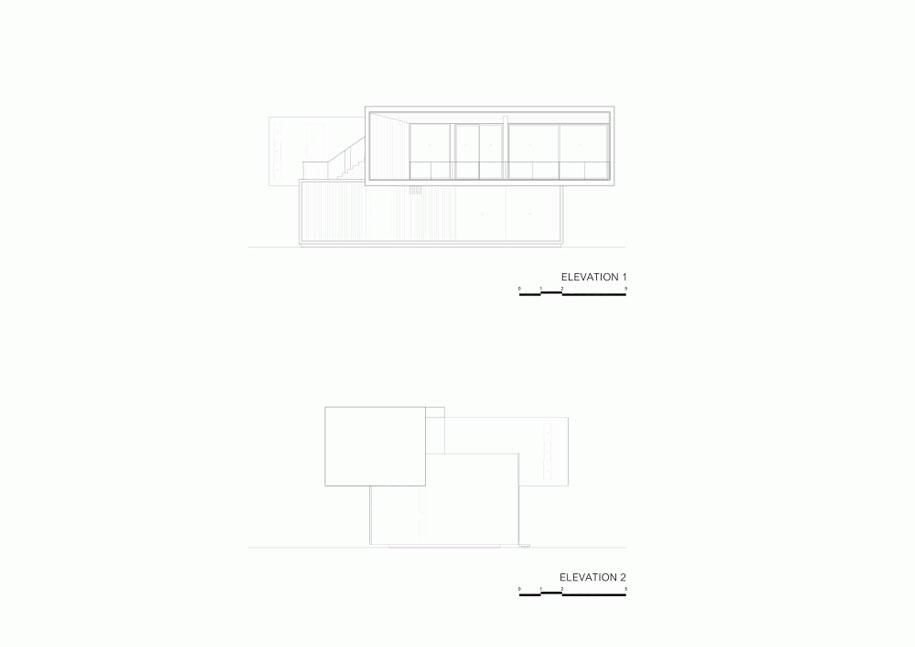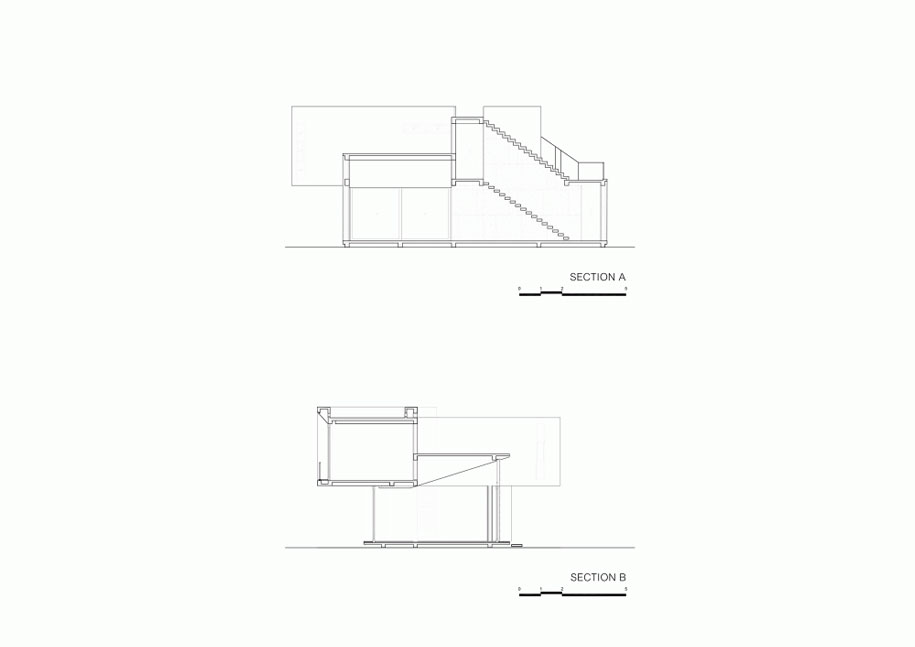 ---
Photography by
Spaceshift Studio
DROPBOX
---
Architects: IDIN Architects
Location: Nakhon Ratchasima, Thailand
Design Team: Jeravej Hongsakul, Akeanan Janeium, Pongpop Narapanich
Area: 202 sqm
Year of completion: 2011
IDIN Architects
idinarchitects.com

Tags: Architecture, Home Architecture, House Architecture, interior archtiecture, Residential Architecture, Thailand
---