"Jonny has a product, whether it's his pastries or coffee, that sets him apart from the rest of the crowd," Charbonneau says. "So the brief was for a space to do the same and that's what we had to achieve." The resulting design concept is based on the idea of a split personality, inspired by the new Adelaide café's moniker.
For anyone familiar with the history of Venice Beach – that Californian seaside enclave of oh-so-cool bohemia – the name Abbot Kinney should ring a bell. He was, after all, it's founder and the conservationist and developer who proposed the wacky scheme to turn it into the 'Venice of America' by building it as a system of canals.
"He obviously did what he wanted to do," laughs Charbonneau. "Which is kind of how Jonny views his craft; he creates these traditional pastries that he learnt how to make in Italy from his Mum's side of the family, but he does them in his own way." By splitting the small interior on the diagonal, the architects effectively expressed two starkly opposing designs in the one space.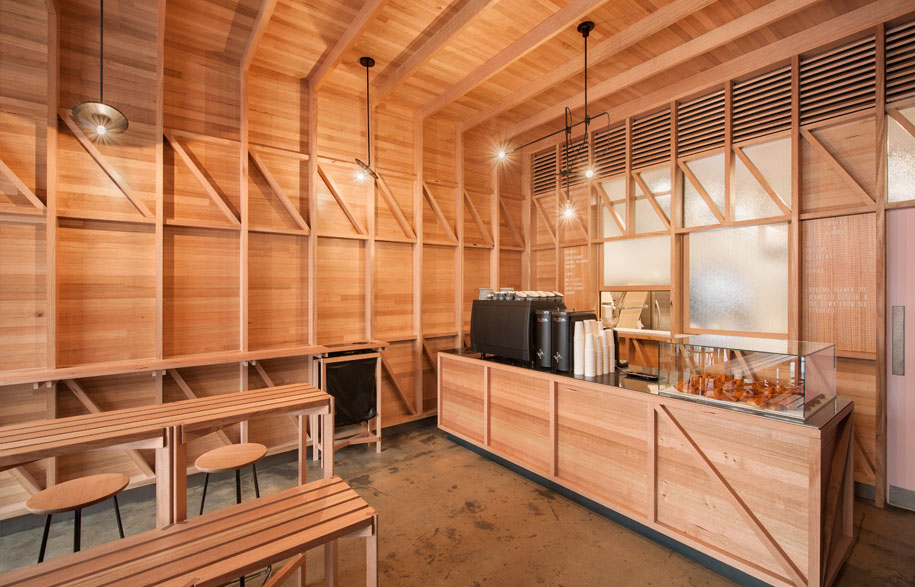 As Bickmore explains, "We basically drew a line from corner to corner and kept one side quite clean, while the other side reveals an exposed timber wall structure. This is also pushed through to the back-of-house kitchen, allowing people to see that the food on offer is actually made there."
The concept's dual nature lends the fit-out visual dynamism, with the decision to paint one half of the room in black a bold one. That side's wall essentially functions as a blank canvas for changing artworks. It currently features a palm tree motif executed in white electrical tape by Crafty Design's art director Dave Lawson; who, along with architect Alex Hall collaborated on the project in its early development stages.
In contrast, the other side of the space is a meticulous study in craftsmanship, with each timber module finished to a high degree of precision and detail. It offers the overall fit-out a handcrafted sensibility, adding a rich element of materiality and warmth to the space, echoed in the centrally placed timber seating – the fit-out's most unexpected component.
Pisanelli is a soccer fan, so it was designed as tiered stadium seating, with benches at bar, table and chair height. For Bickmore, the way it's utilised by customers is the project's most successful outcome. "People don't always know how to use it," he says. "But we like that because they have to get in there and figure it out."
Studio Gram
studio-gram.com.au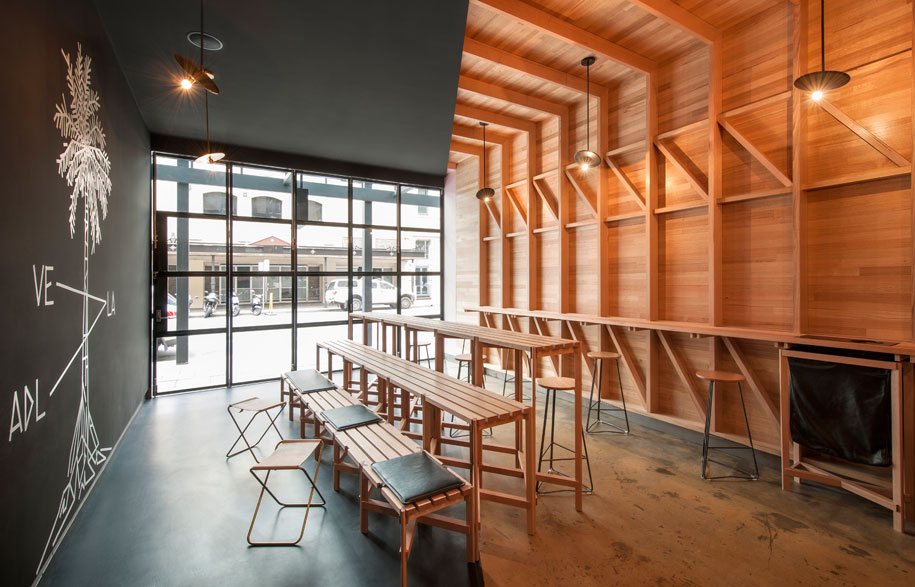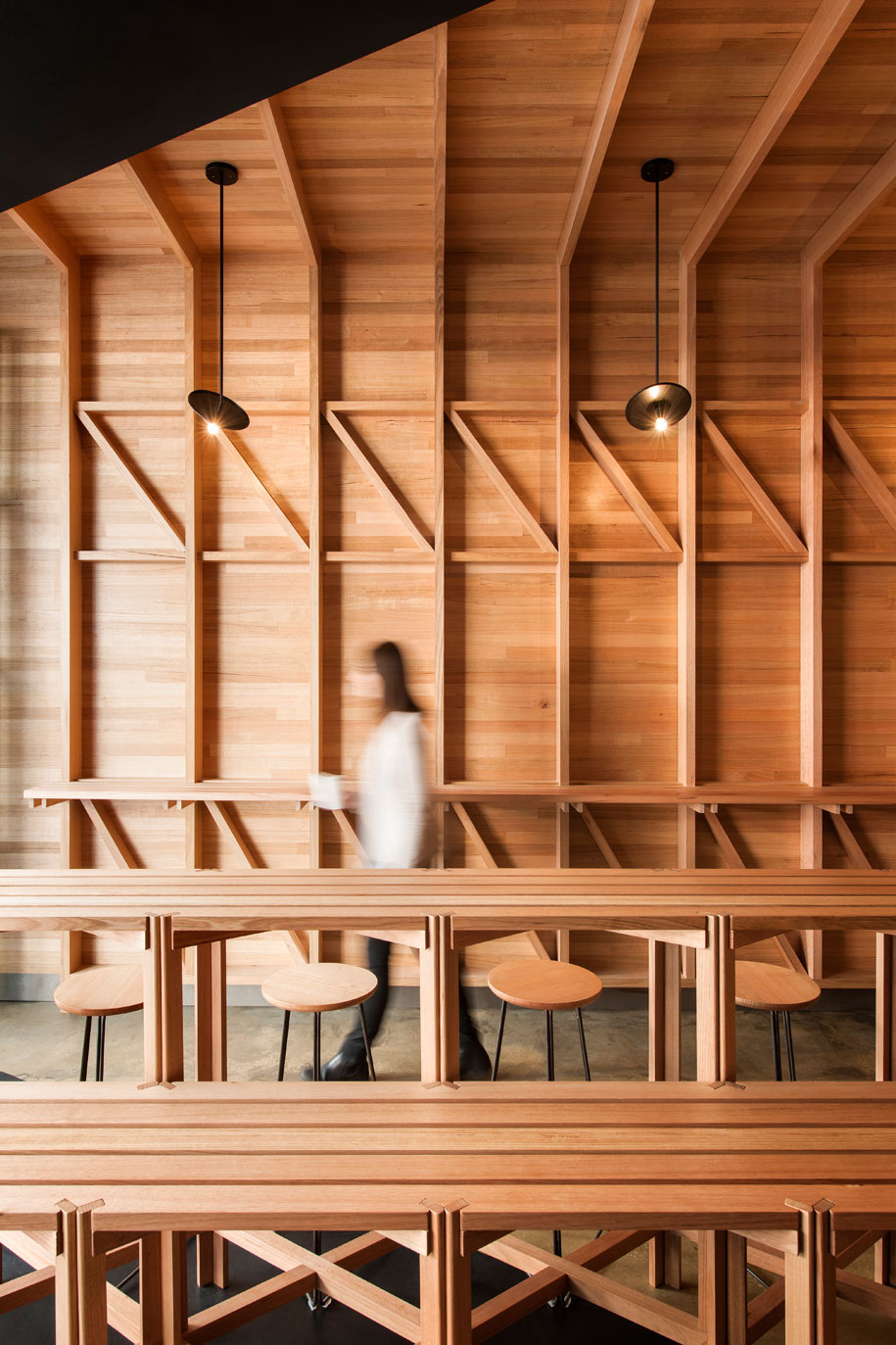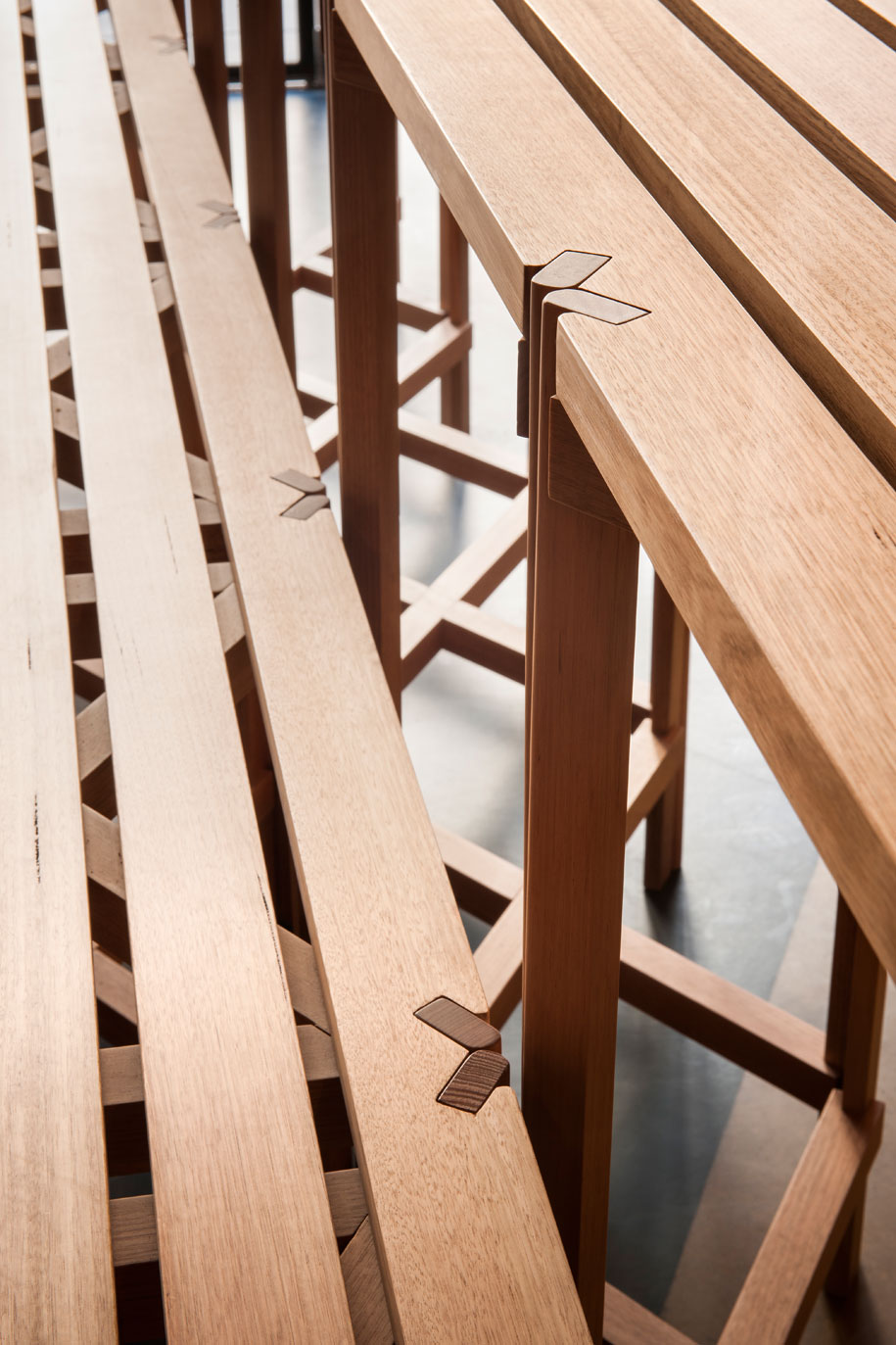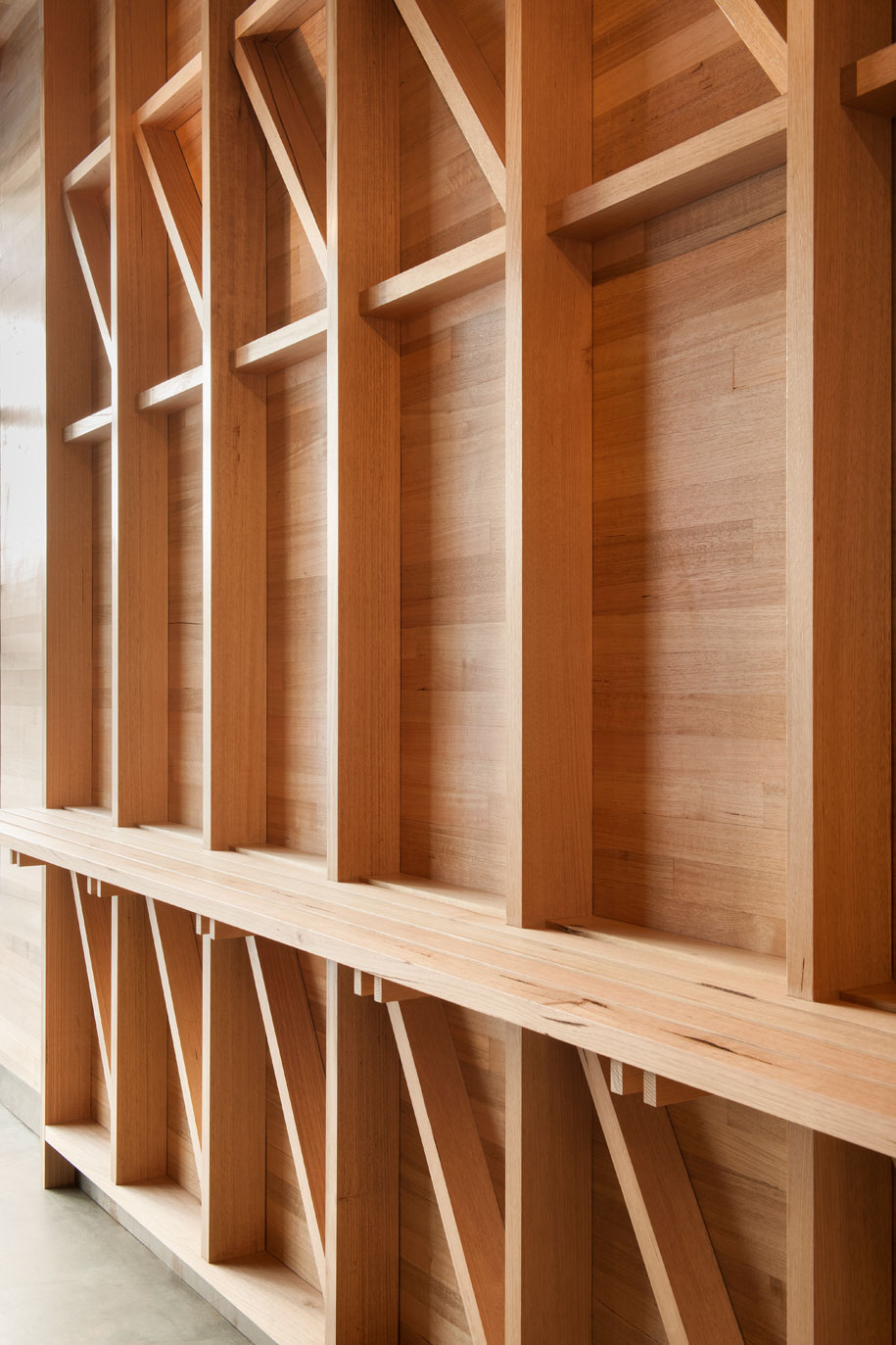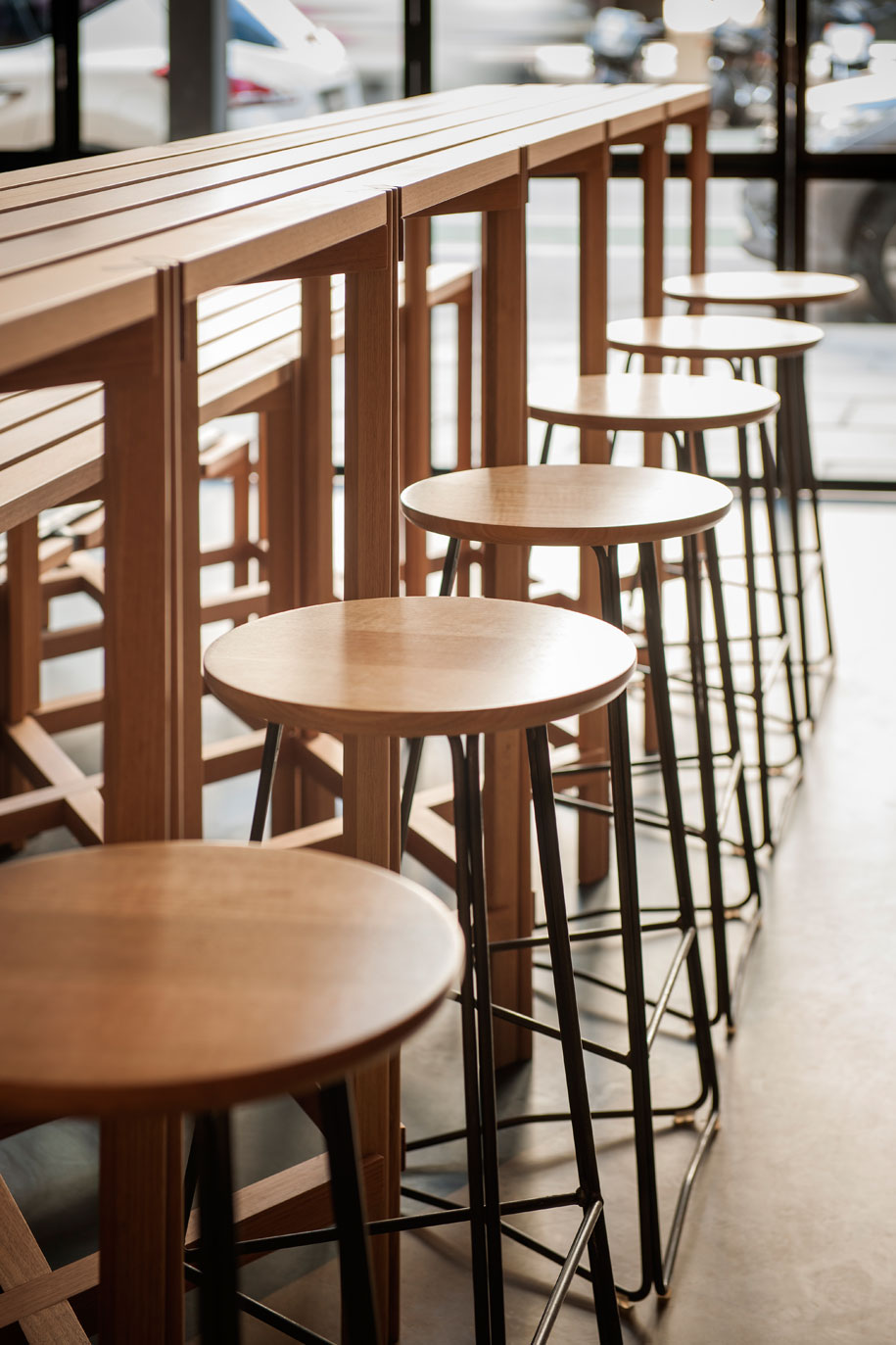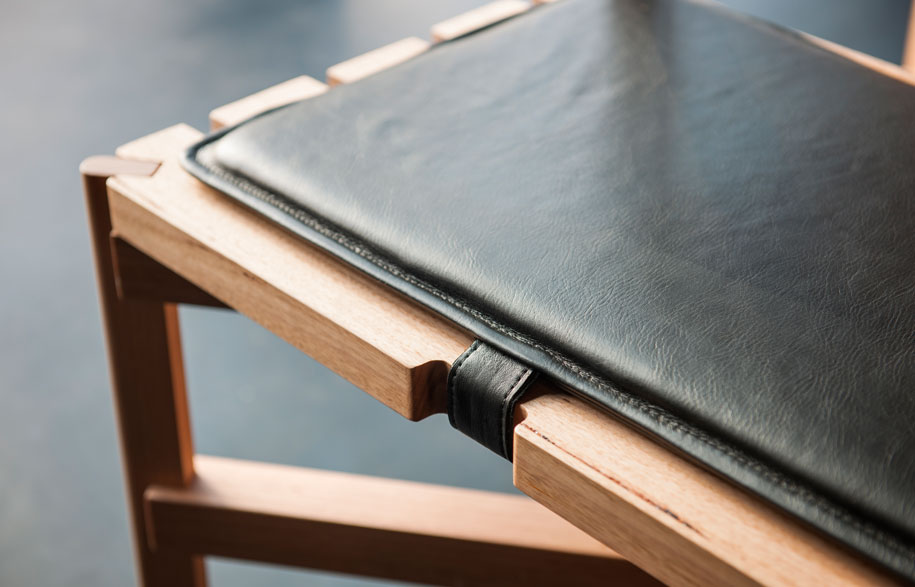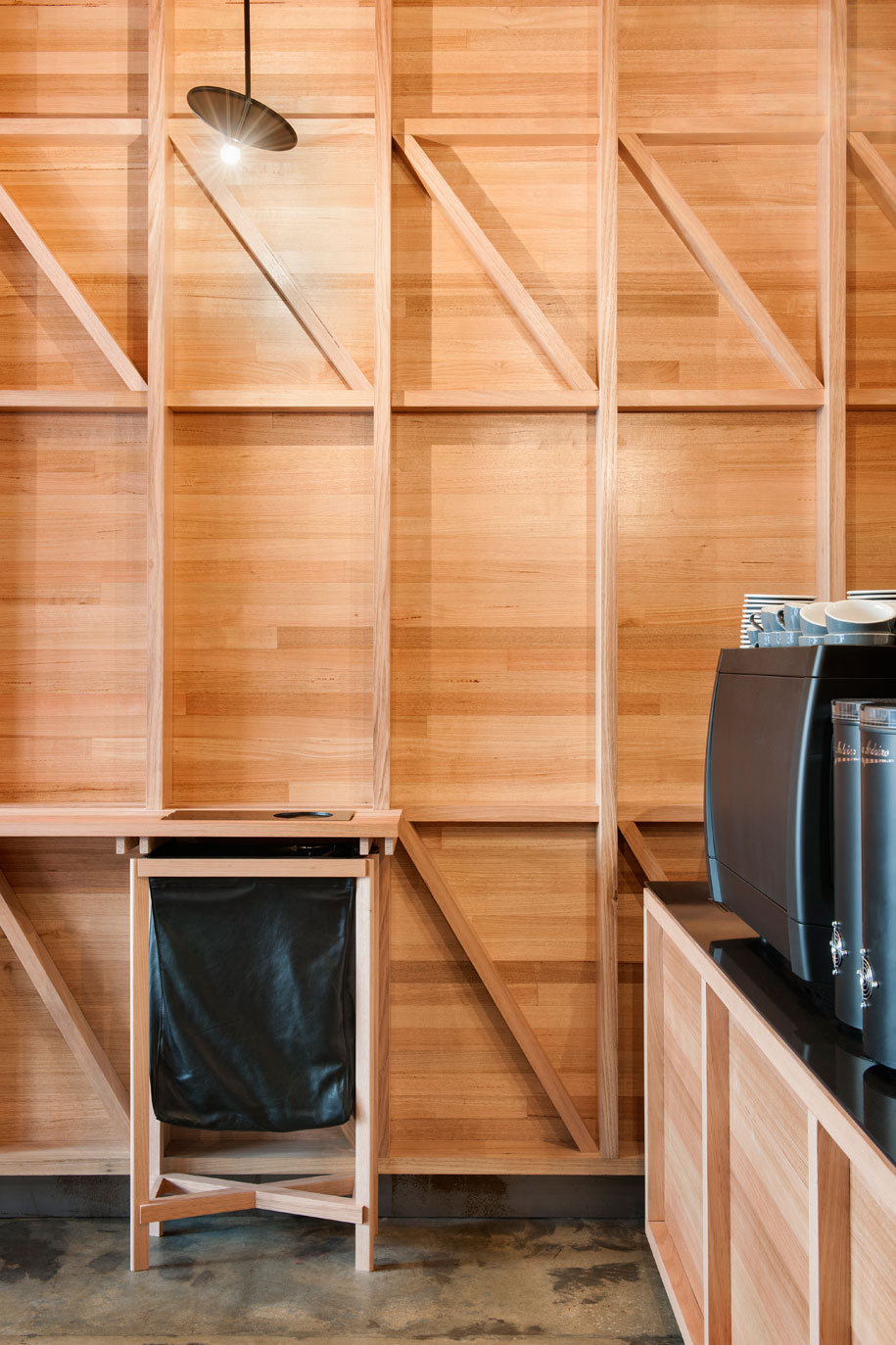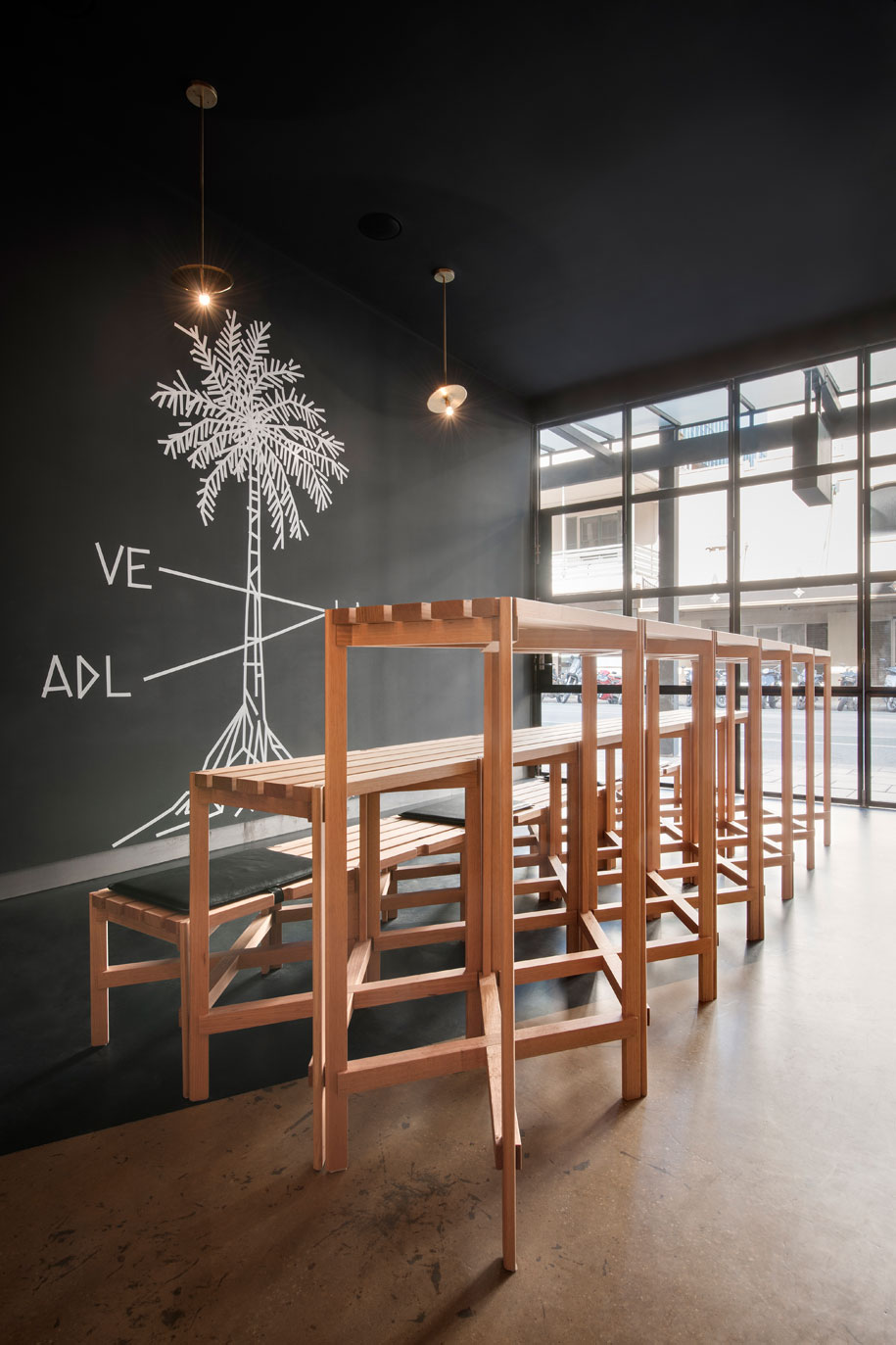 Tags: Interior Architecture, Interior Design
---