Located in the International Technology Park of the city dubbed India's silicone valley, the Vivanta by Taj in Whitefield, Bangalore reflects the nation's huge success in the information technology sector with its bold design, sophisticated construction methods and modern furnishings.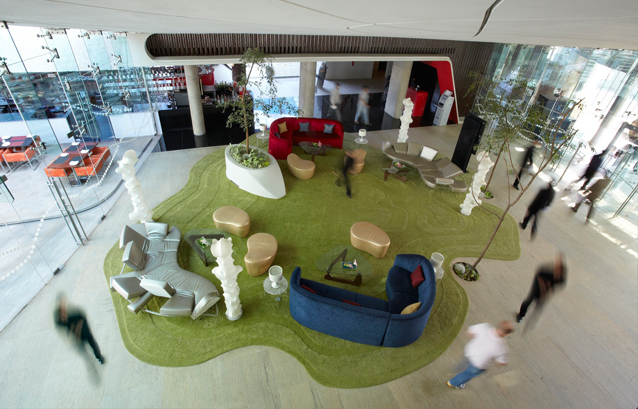 Its configuration was also strongly informed by the Park's urban planning guidelines, which restricted height but allowed for high site coverage. Responding to this, the ground plane was conceptualized as a Möbius strip that would act as a podium for the hotel. Containing the lobby, dining and back of house facilities, this looping block both expands perception of space and blurs the distinction between the built and natural environment. The three-storey room block then extrudes from the ground plane, hovering and twisting around the site.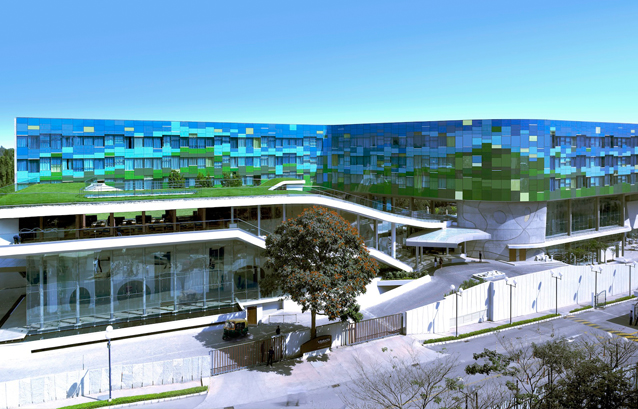 The building is constructed of two main systems, a form-finished reinforced concrete structure making up the podium and the main exterior envelope for the rooms block which utilizes a curtain wall system, composed as a pixelated greenscape. As Managing Director Wong Chiu Man states, "A key challenge of the project was reconciling the progressive design ambitions with the low-tech, limited skill set of the local construction workers". As such Architect and Client agreed on a strategy of detailing and finishes that intentionally celebrates the raw and rustic. Workmanship defects are embraced as a positive part of the aesthetic, and when unexpected results were encountered an adaptive strategy was employed. This included a strong bush-hammer finish, used in parts to enhance or hide the texture of the exposed concrete. In areas where concrete was not appropriate, rough bagged render, stone or simple timber paneling was used.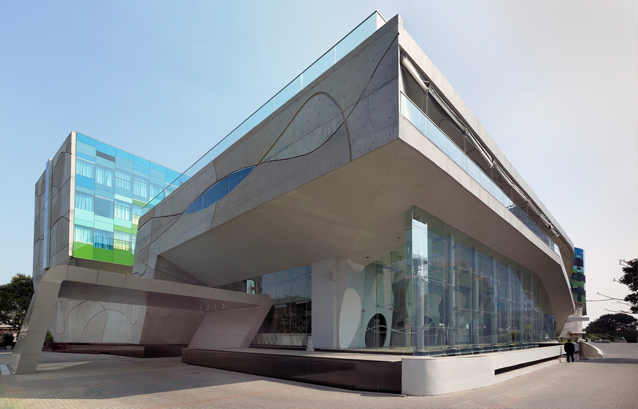 'Flux Lines' are embedded into the concrete exterior and selected interior surfaces to give character and also conceal conventional expansion joints. At all times, the material palette for both exterior and interior were deliberately kept sensitive to the local conditions of supply and procurement issues. These maneuvers help to address the sustainability considerations of extensive carbon expenditure brought about from importing materials from outside South India.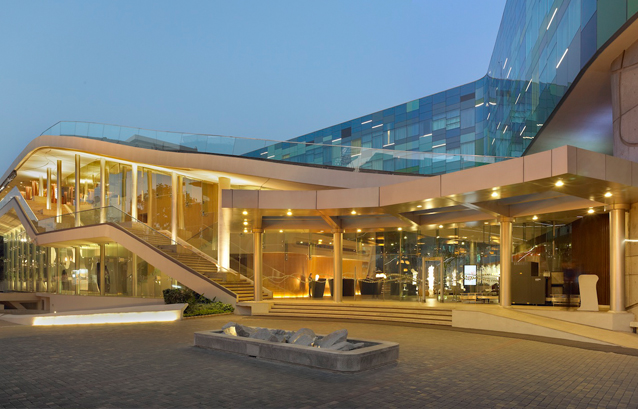 "Since its launch, the hotel has gained a must-see reputation amongst tech-savvy, discerning travelers frequenting this part of Bangalore," comments Wong, "It is sought out as a communal space where progressive, young Indians congregate for business or drinks in an environment that suggests an open, dynamic and inclusive society."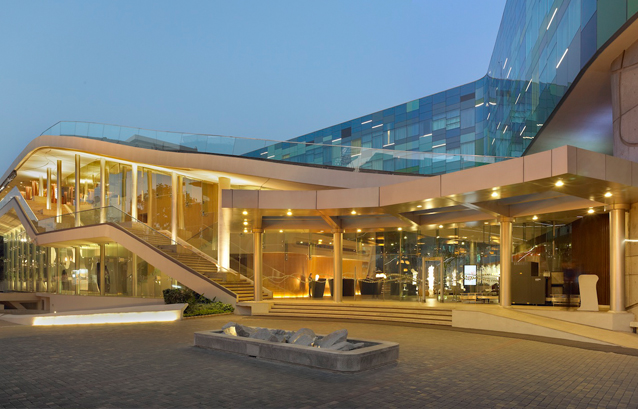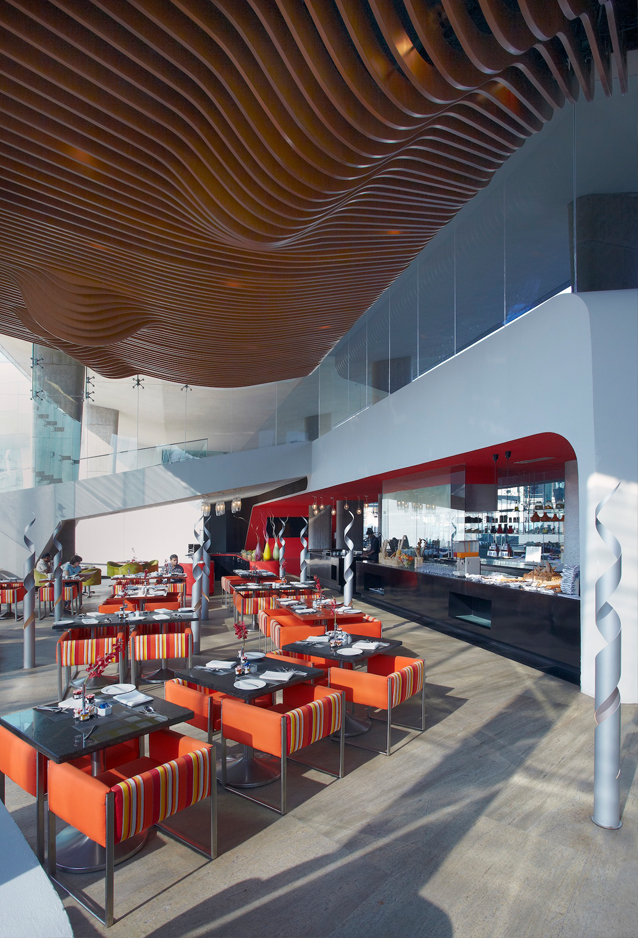 Photography: Aaron Pocock
Vivanta by Taj – Whiteman, Bangalore
Tags: WOW Architects
---