Missonihome's debut in residential design promises a luxury condominium rich in vibrant tones and lifestyle innovations.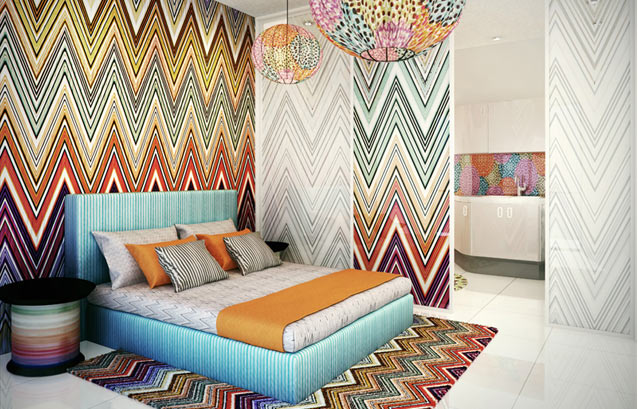 The project's unifying aesthetic of bold colours, energetic forms and striking furniture will extend through lobbies, hallways and elevators, drawing on the brand's uncompromising, kaleidoscopic palette. The culmination of the design will be The Canopy – a multi-level health, business and entertainment hub at the tower's summit. Located at Acqua Livingstone's skydeck, The Canopy will house functions rooms, a business center, an indoor and outdoor gym,  a library and a spa. The top level, with pool, lounge and amphitheater is the social and recreational pinnacle of the project, a space where Missonihome's playful, whimsical style is the perfect accompaniment to the residents' mood.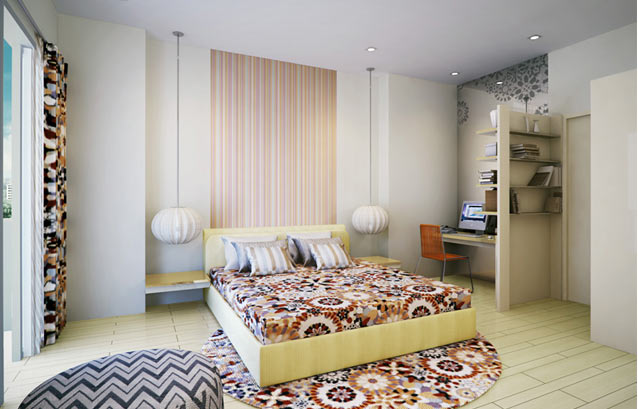 As commented by Project Head and Century Managing Director Marco Antonio, "Living in a Missonihome-designed address is a rare lifestyle experience. For the first time it will be possible at Acqua Livingstone".
Acqua Livingstone is the fourth of six towers in the Acqua Private Residneces project, situated in Mandaluyong City on the shores of the recently regenerated Pasig River. The Acqua Livingstone will rise 52 stories and comprise 645 units ranging from 27 to 140sqm.
---