The acclaimed Sydney based designer Henry Wilson may be responsible for a slew of notable furniture and lighting designs, but his true-to-vision retail fitout of the new Aesop store in Balmain, certainly cements his skill as a multi-disciplinary operator.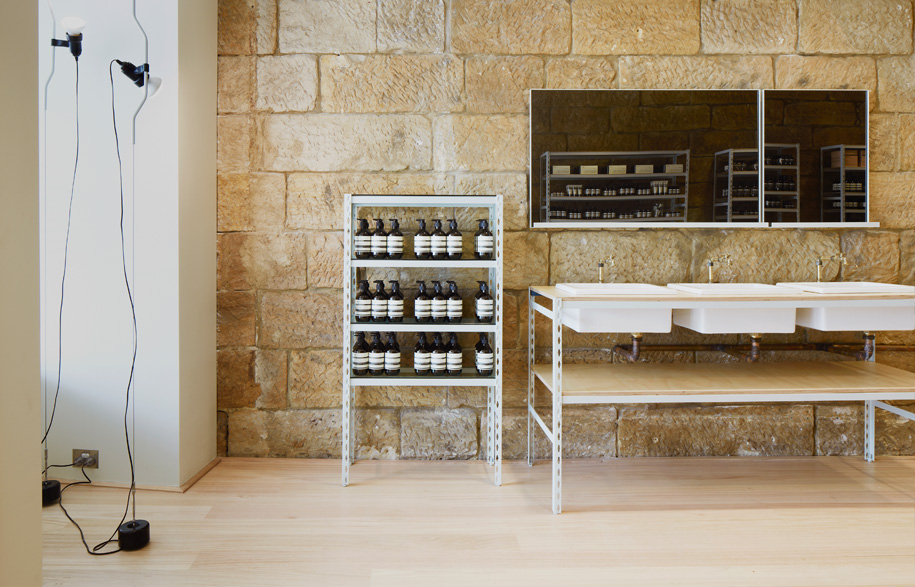 "The concept for the store came from an understanding of the suburb and the existing materials," adds Wilson. "The aim was to produce a space that was as familiar and utilitarian as an Australian backyard, contrasted with the sophistication of the Aesop brand."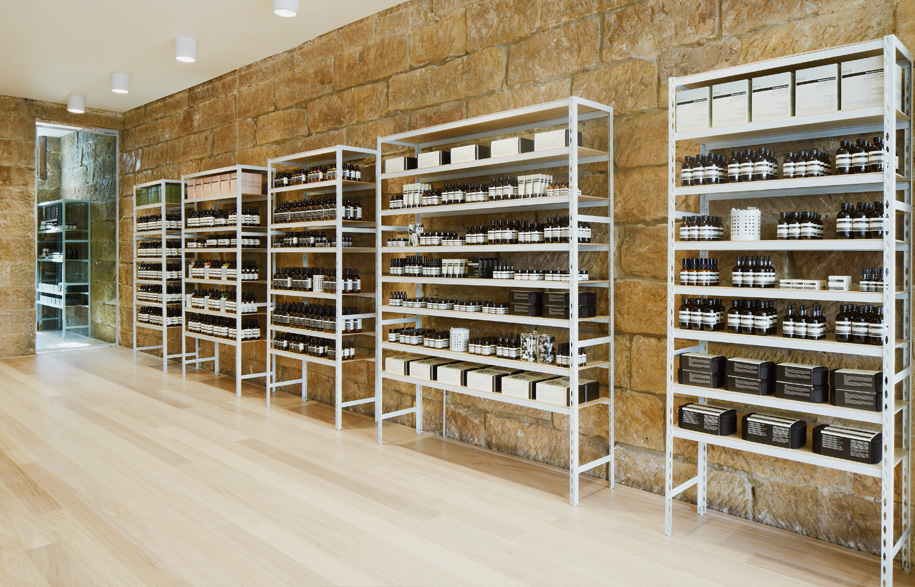 The original site was originally a "black exterior" with a walled off interior. "There was a dark red timber floor and a badly damaged ceiling but as we removed the tiles we uncovered more and more sandstone, hidden doorways, fireplaces and lovely high lintels," Wilson describes.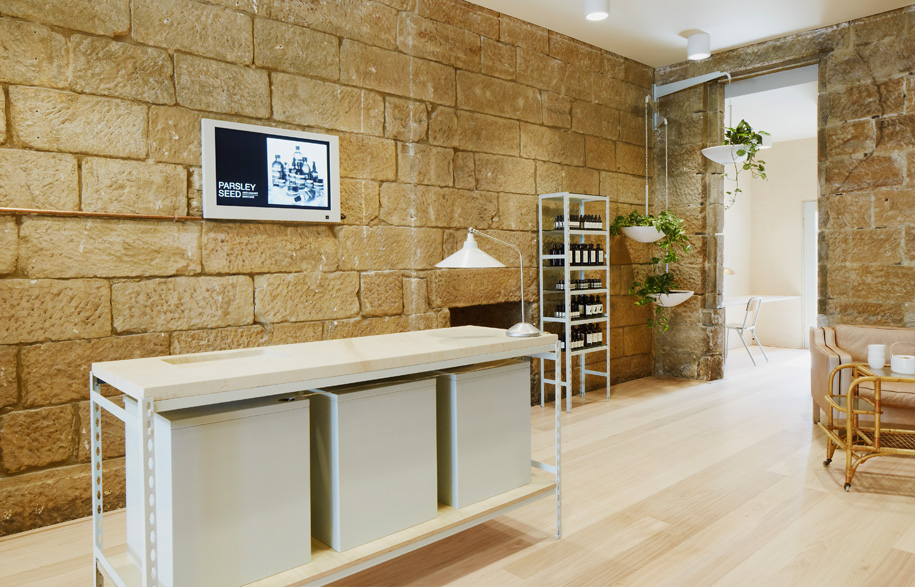 The design development that followed was informed and inspired by Wilson's site discoveries and a keen sense of understanding of Balmain's industrial heritage.
"The stone is a really strong feature of the space so the idea was to keep the rest as crisp as possible," he explains. "Stone also absorbs light and can look dingy so, it was also important to emphasise the natural light from both directions. Further consideration was keeping the loose items free from walls, given that their irregularity makes is very difficult to build against."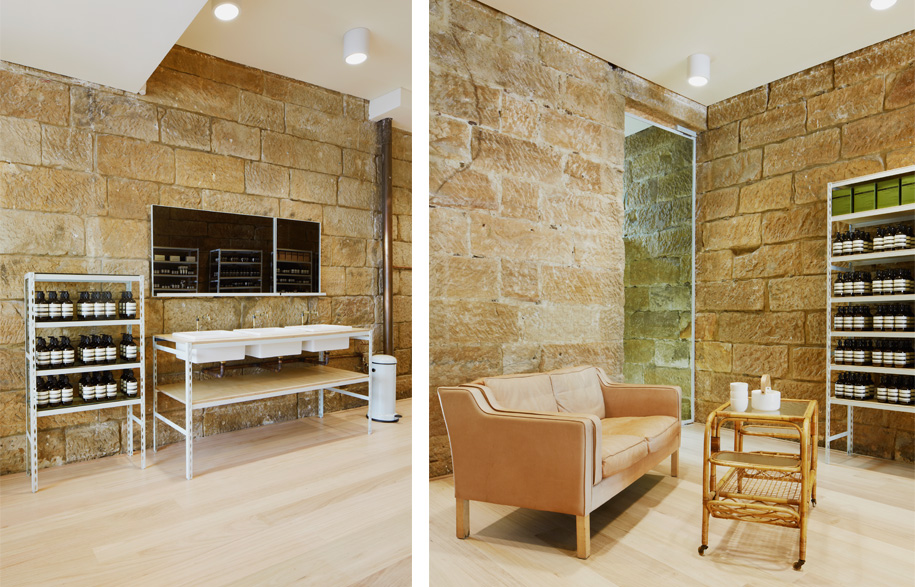 As a result the store is defined by freestanding ply shelving panels, sourced from an industrial supplier. "This 'off the shelf' concept has been carried through to the point of sale area, the sink and the back-of- house areas," adds Wilson. "This 'reworking' extends to the vintage furniture and customised lighting."
Unsurprisingly, Wilson's detailing is centred on the overarching idea of "durability", both visually and physically. The tinted concrete terrazzo floors reference mid-century Sydney apartments and the pale Australian timbers and light colour palette emphasise the raw surfaces and natural light.
Henry Wilson
henrywilson.com.au
Aesop
aesop.com.au
Tags: Australia, Interior Architecture, Interior Design, retail, Sydney
---