Habitus House of the Year awards are a unique addition to the many region-specific awards, bringing together all countries under its masthead to champion the leading-edge creative outcomes we're seeing in our part of the world.
Here are a few of my favourite aspects from the New Zealand Habitus House of the Year selections…
Point Wells House by Paterson Architecture Collective & Steven Lloyd Architecture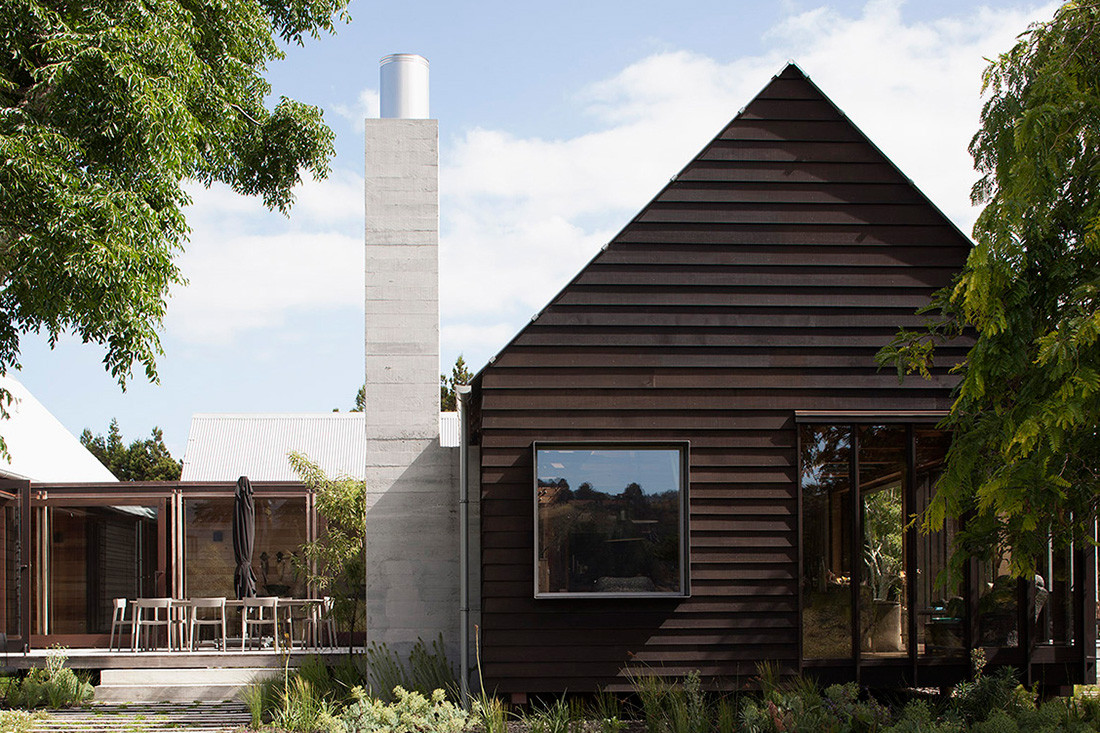 The Point Wells house, resting on a rural idyll two hours north of Auckland city, has much of the vocab of a classic kiwi farm shed. I love the striking simplicity of its 45-degree roof – a form that's iconic in our pastoral nation. Elements such as the poured concrete steps and roughly sawn timber framing further express the rural barn vernacular. But then, on closer inspection, are wonderfully modern, minimalistic details (like the complete lack of bargeboards, for example) that make the rustic, refined.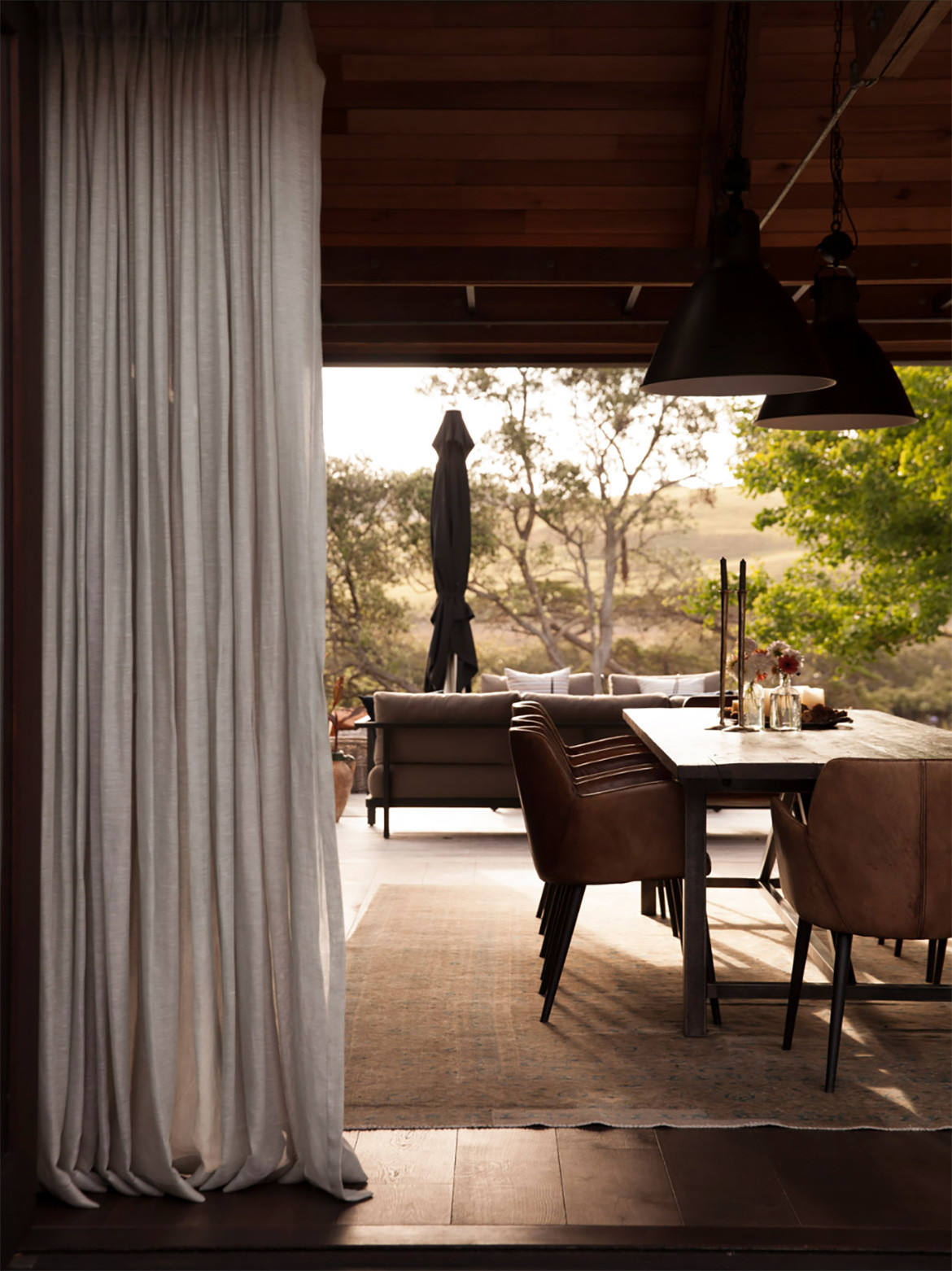 Another element I adore in this home is its play of shadows and dappled light. The architects have been very deliberate with the amount and intensity of light the house lets in, creating depth and drama in quiet spaces, and illuminating others. It's restful, contemplative and intimate.
That atmospheric light, together with the floor to ceiling timber cladding, the grand cathedral ceilings and the relatively long, narrow volumes, reminds me of a settlement-era rural chapel. The New Zealand countryside is dotted with these little buildings – they have a place in the heart of our nation.
339 House by Strachan Group Architects

339 Mount Eden Road sits sandwiched between blocks of flats on two sides, and being on the main artery into New Zealand's largest city, is subjected to the noise and fumes of twenty thousand cars, trucks and city buses passing each day. Not exactly an attractive proposition, right? But the constraints of the site were, for architect David Strachan, less a challenge than an opportunity for an original, beautiful solution.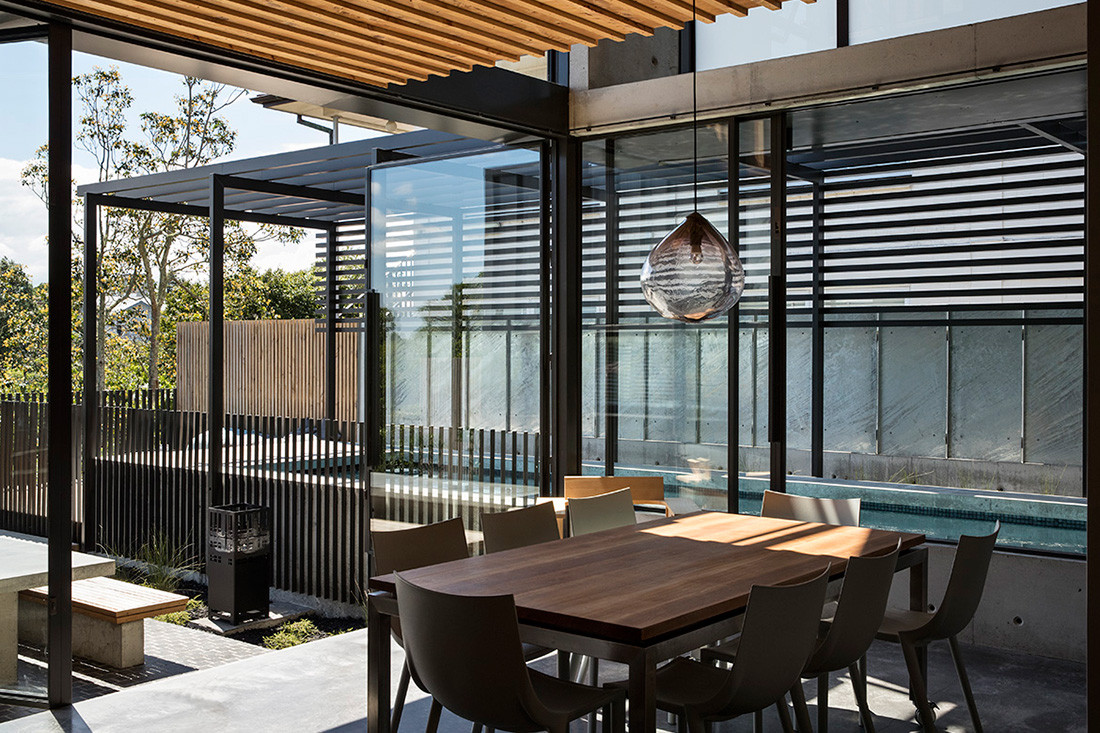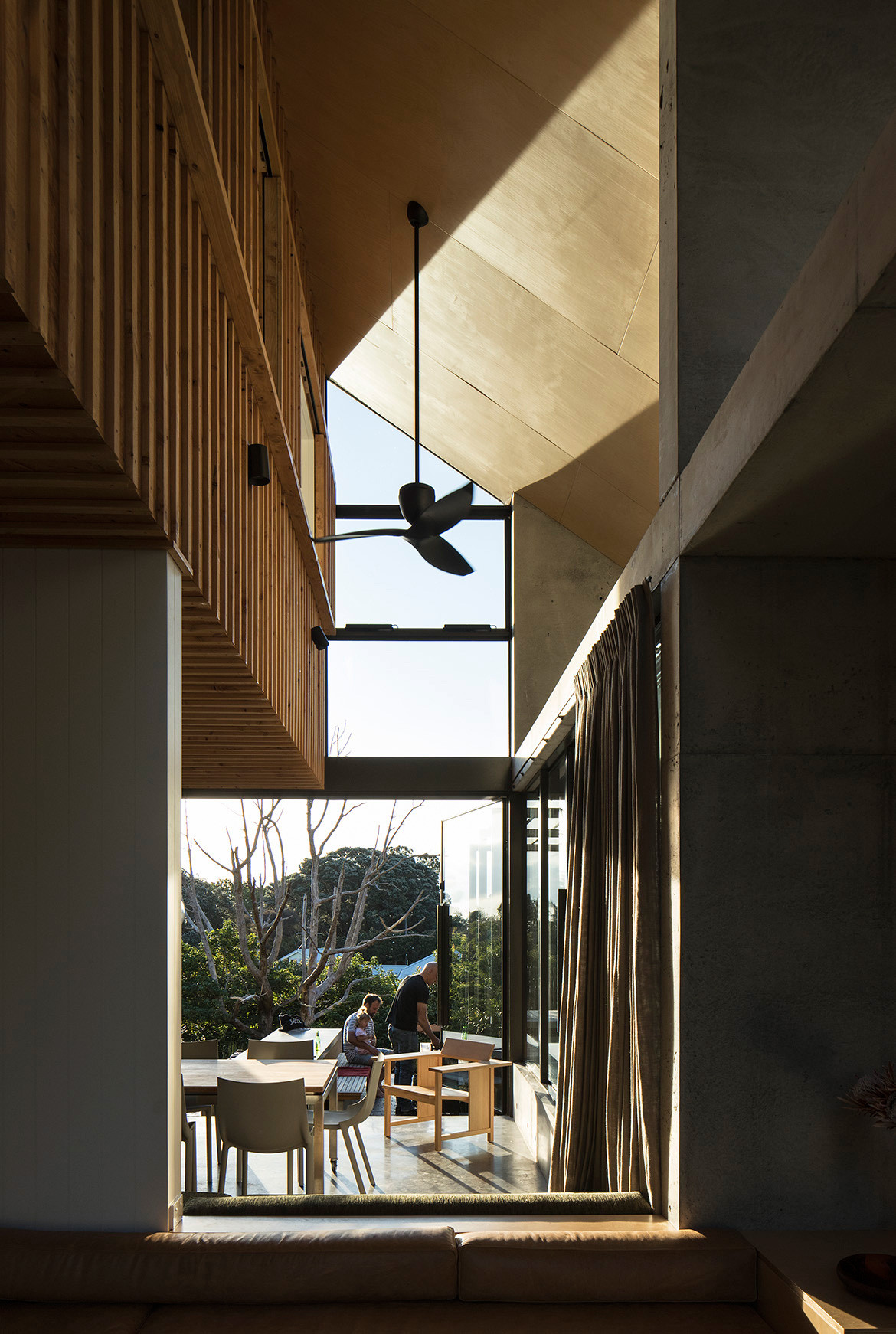 Strachan's design blinkers out the neighbours and filters both noise and fumes from that busy road – but whilst the design maximises peace and privacy, it also maximises space, light and views. The resulting home is a masterclass in how New Zealand architecture can creatively respond to our increasingly intense urban sites.
Hahei House by Studio2 Architects

If there is such a thing as The Kiwi Dream, the sort you say you'll live out if you win Lotto, a beach house at Hahei would surely be part of it.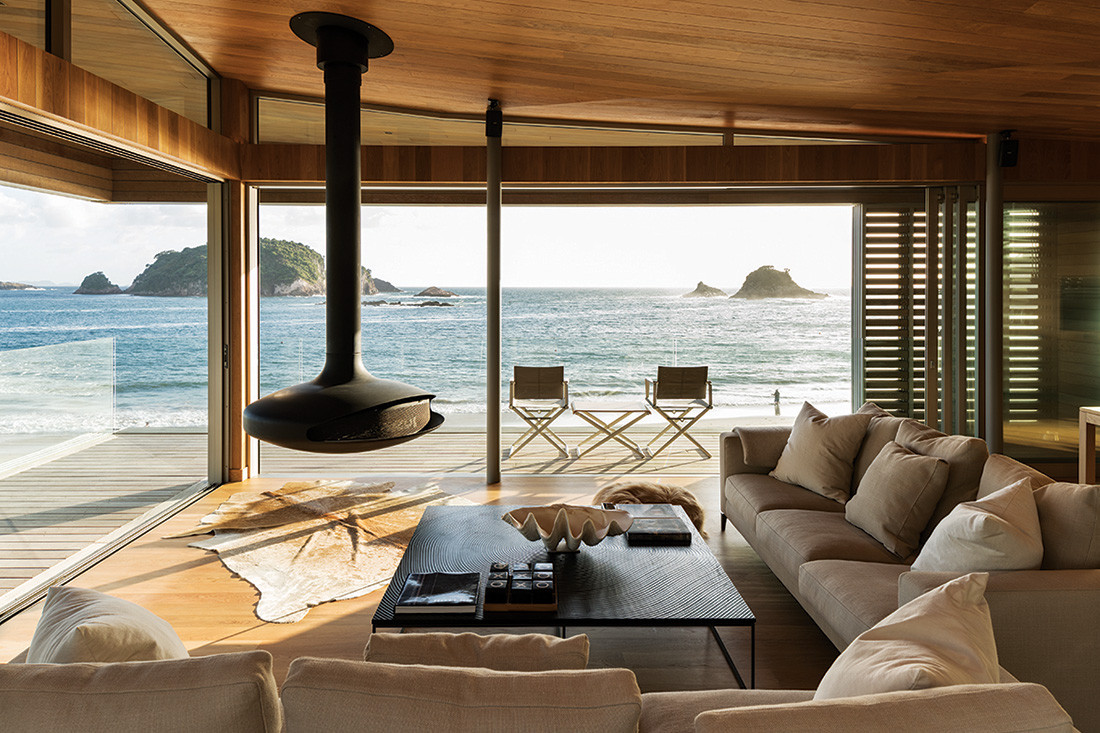 I greatly respect that this house was designed in deference to what was here before it. Studio 2 could have flattened the site, but instead chose to work with the land. From the beach, sitting low behind a large dune, the true size of the home is downplayed. It reads a bit like a beautifully sun-bleached, salt-weather piece of driftwood, with its silvered cedar, sandstone and light grey roofing.
Inside, the high stud, superb materiality and statement elements (that suspended fireplace!) hint at drama and luxury, but the palette of neutral tones and natural textures keep the look unassuming. It's a muted, restful aesthetic that refuses to compete with those views, instead,  allowing your eyes to soften and your gaze to be drawn outward to the ocean. The interior is lined with American Oak, giving the feel of an old cabin or a boat, and is a nod to the home that sat here first – a tongue-and-groove-lined Lockwood, that classic of kiwi architecture.
All five New Zealand homes chosen for Habitus' inaugural honours are indeed exceptional examples of how my country lives through design – be that in our fast-growing cosmopolitan cities, on our unspoilt beaches or in our idyllic countryside.
The New is an online journal dedicated to showcasing the very best of New Zealand design.
Tags: 339 House, Alana Broadhead, Aukland, Habitus 41, Habitus House of the Year, Hahei House, HOTY, New Zealand, New Zealand designs, Point Wells House, Strachan Group Architects, Studio2Architects, The New
---