Intended to be an independent traveller hotel specific to its site and location and completely distinct from a global chain, Space Agency's Alex Hotel brings to Perth a fresh approach to travel and accommodation.
The hotel comprises 74 rooms over six floors of a former National Australia Bank. With the emphasis being on the experience of place and hospitality, it offers several different styles of accommodation.
Wanting to give the hotel a distinct individual feel and sense of personality, co-founder and general manager Miles Hull says it was only natural to give it a person's name. "We chose the name "Alex" as it's a name that is both male and female, and crosses many cultures around the world," Miles explains. "Every one of us involved in the project have an Alex very close and dear to us."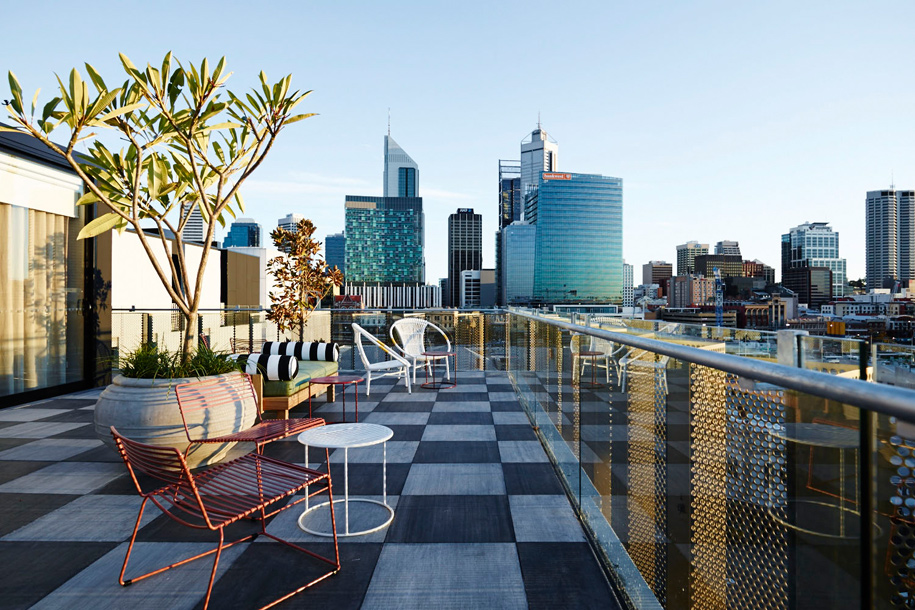 Traditional barriers between staff and guests were removed to convey a welcoming environment – such as being on the same side of the counter when checking in, standing next to the person making coffee in the lobby cafe, and guests helping themselves to a drink in the communal kitchen.
The communal bar and breakfast area on the mezzanine level, along with the lobby and outdoor terraces, were designed to encourage guests out of their rooms.
Due to its L-shaped footprint, the hotel is unique in that it has two addresses. The hotel entrance, which includes a small cafe that makes the lobby accessible to people other than hotel guests, is on James Street. The heritage bank facade on William Street is now the entrance to the restaurant, Shadow Wine Bar.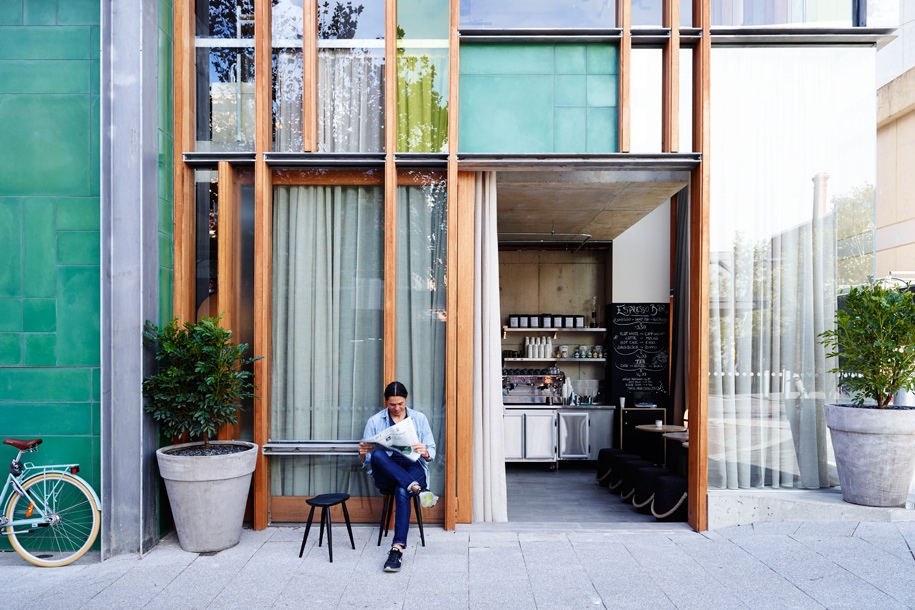 Pre-cast panels for the external cladding were used to create modulation and relief to the building scale, while the ground floor lobby and mezzanine spaces were wrapped in a deep, two-storey timber and steel window that responds to the pedestrian scale at street level.
A curtain of perforated, folded, bronze anodized aluminium blankets the upper level of the William Street elevation and helps blur the mass of the seven-storey building.
Eclectic and fun interior styling by Arent&Pyke sees colourful furniture and striking art combined with a soft industrial feel of polished concrete ceilings and exposed pipes.
The level of excitement surrounding the hotel comes as no surprise. "We have had an overwhelming response by both travellers to Perth and locals alike," says Miles. "We had always thought that Perth was ready for an individual hotel like Alex, and the market has proven it was ready to adopt us."
Space Agency
spaceagency.com.au
Photography: Anson Smart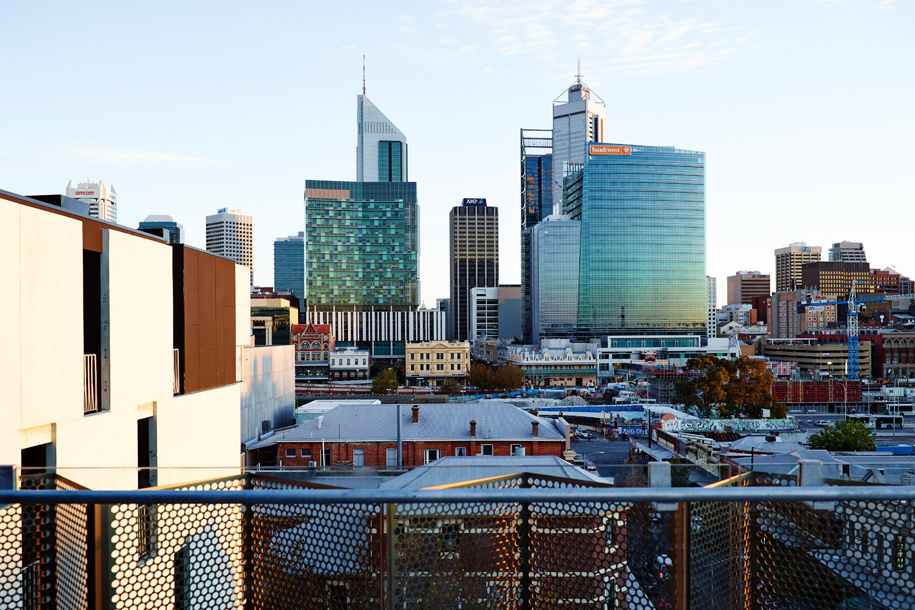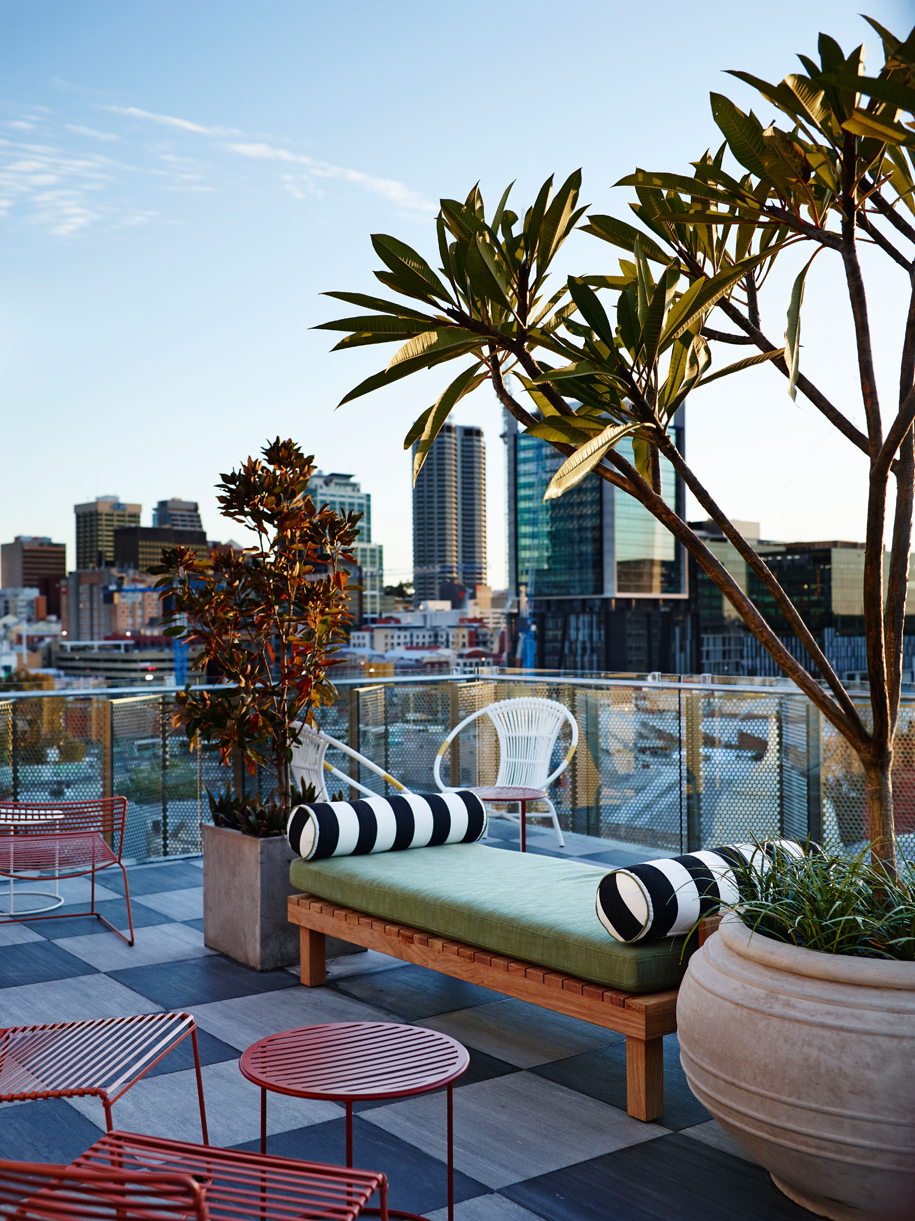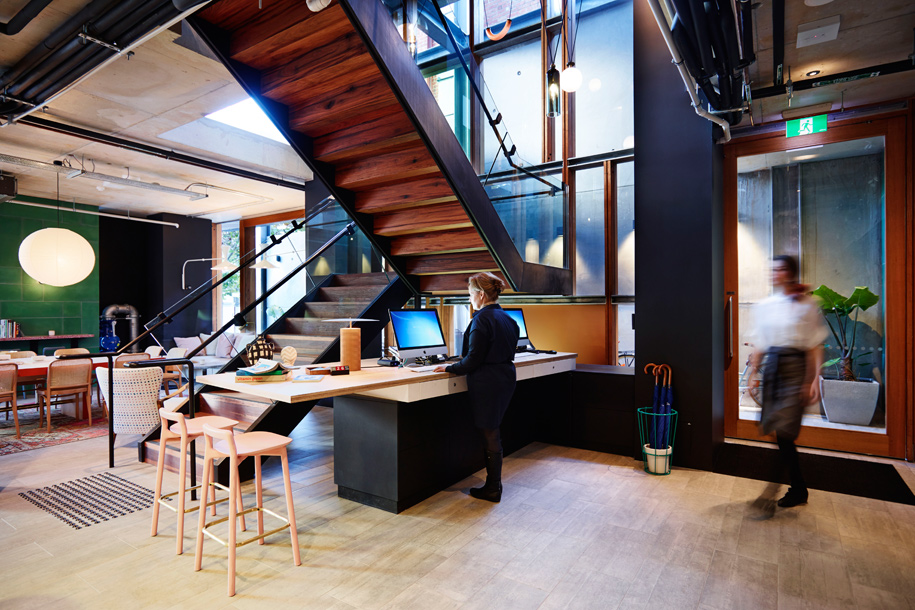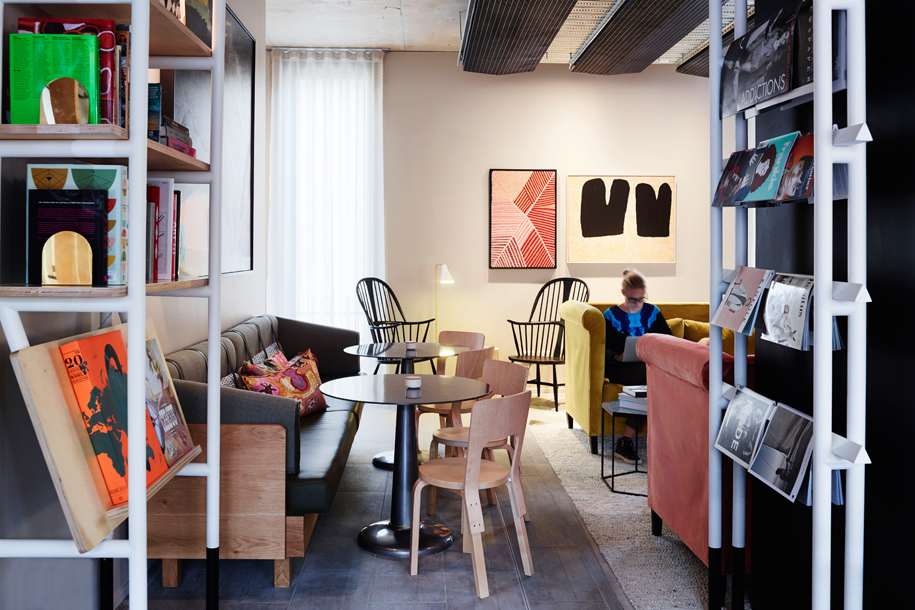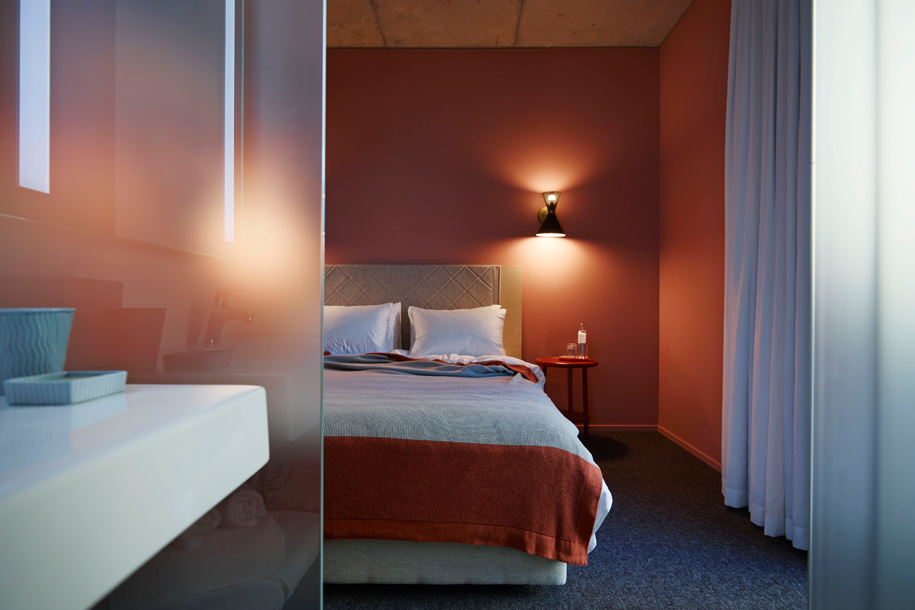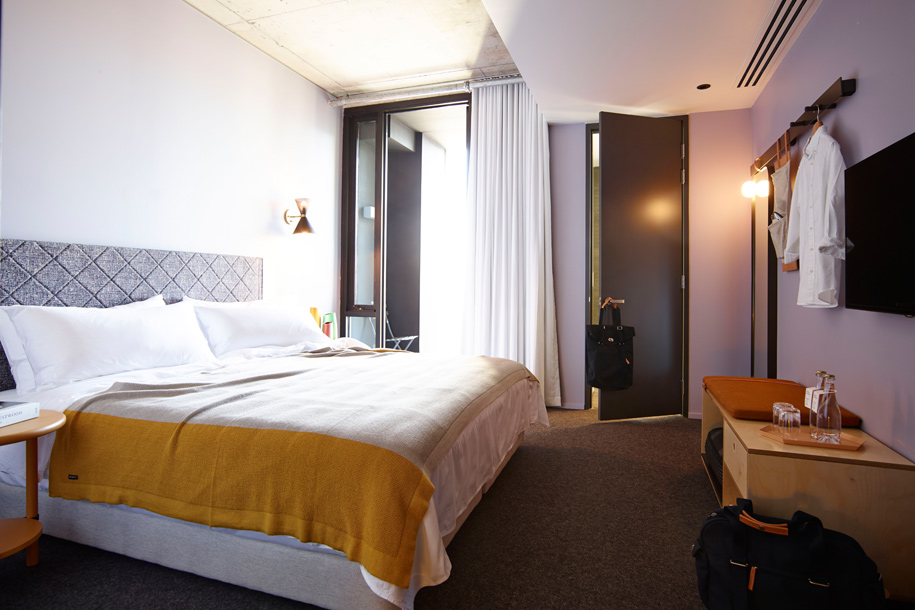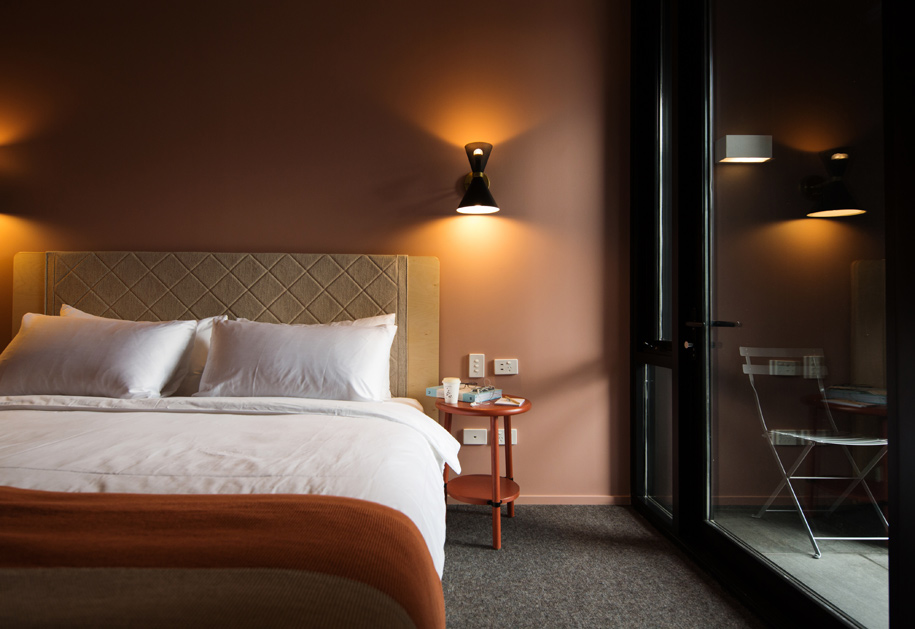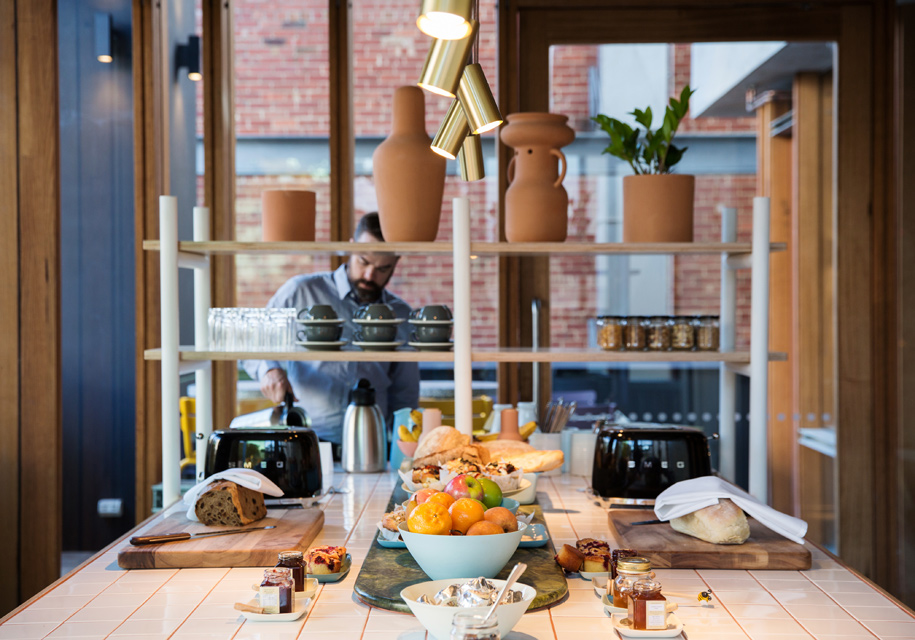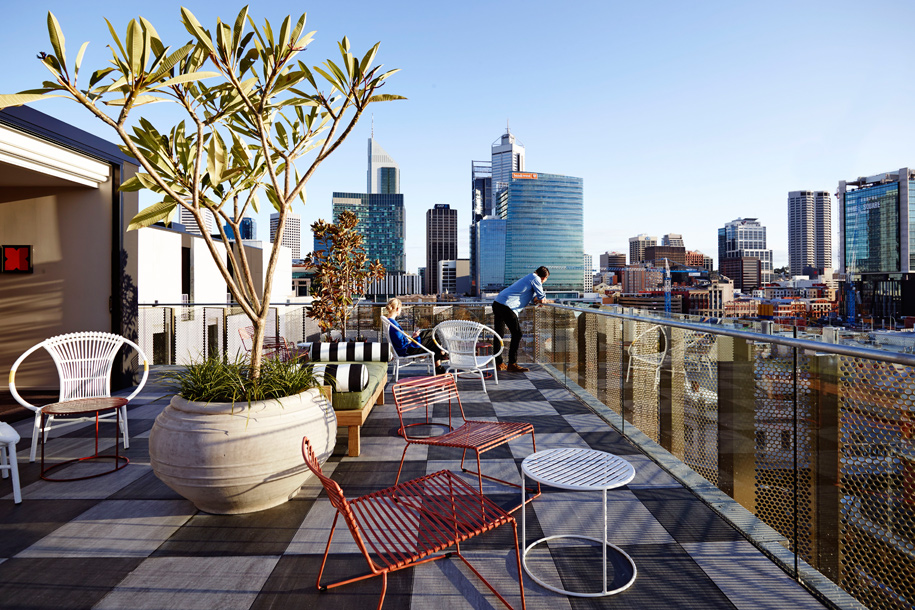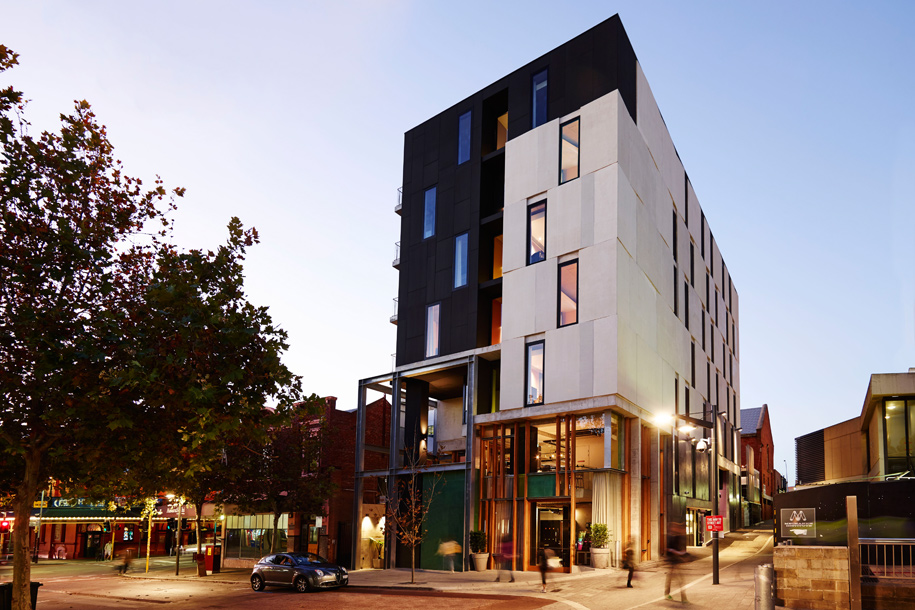 ---