Why do so many residential laneways promote fears or be treated as something to hide from? Austin Maynard Architects took the idea of embracing the laneway for Alfred House as a fun, cool spaces to be played in and used.
Alfred House back onto this open area, which virtually nobody uses; by opening the doors to the back, the owners extend their property and allow light and air to pour in.
The design process led to the installation of an internal garden, a kitchen laundry, living dining room, bathroom, mezzanine office and storeroom garage. The floor level of the rear addition is sunken to a depth of 600 millimetres from the height of the laneway, which means a generous internal height and uncompromised internal volume while reducing the height of the building externally.
Alfred House was an exercise in fine-tuning for the design team at Austin Maynard, working to a tight and constrained budget. From the doors in the kitchen coming together without the use of a central column, the deceptive mirror splash back, and the employment of perforated steel to filter light to the way the back glass window opens up completely without a fixed panel, the house is an effortless looking design statement.
North-facing glass and perforated metal awnings enable passive solar gain in a house where sustainability is key. This is furthered with active management of shade and passive ventilation.
Austin Manard Architects
maynardarchitects.com
Photography by Tess Kelly.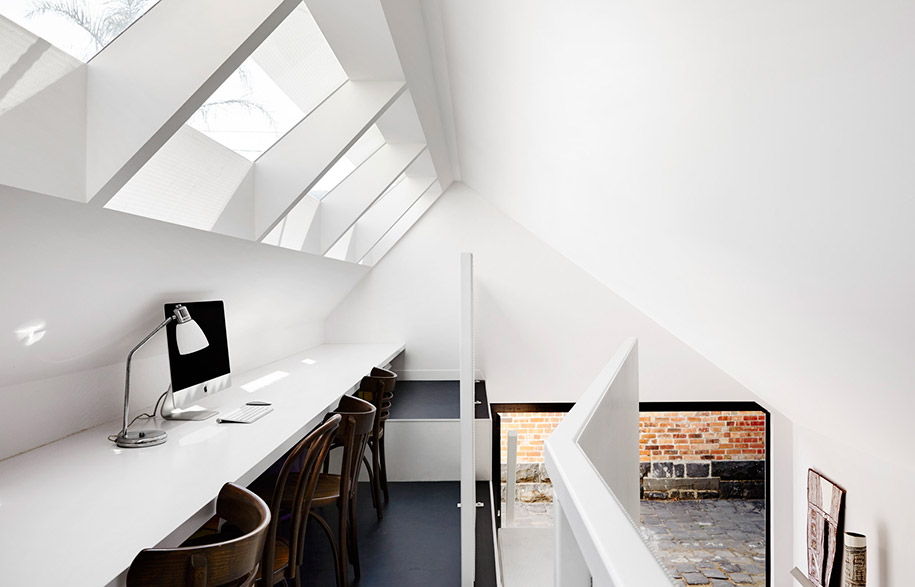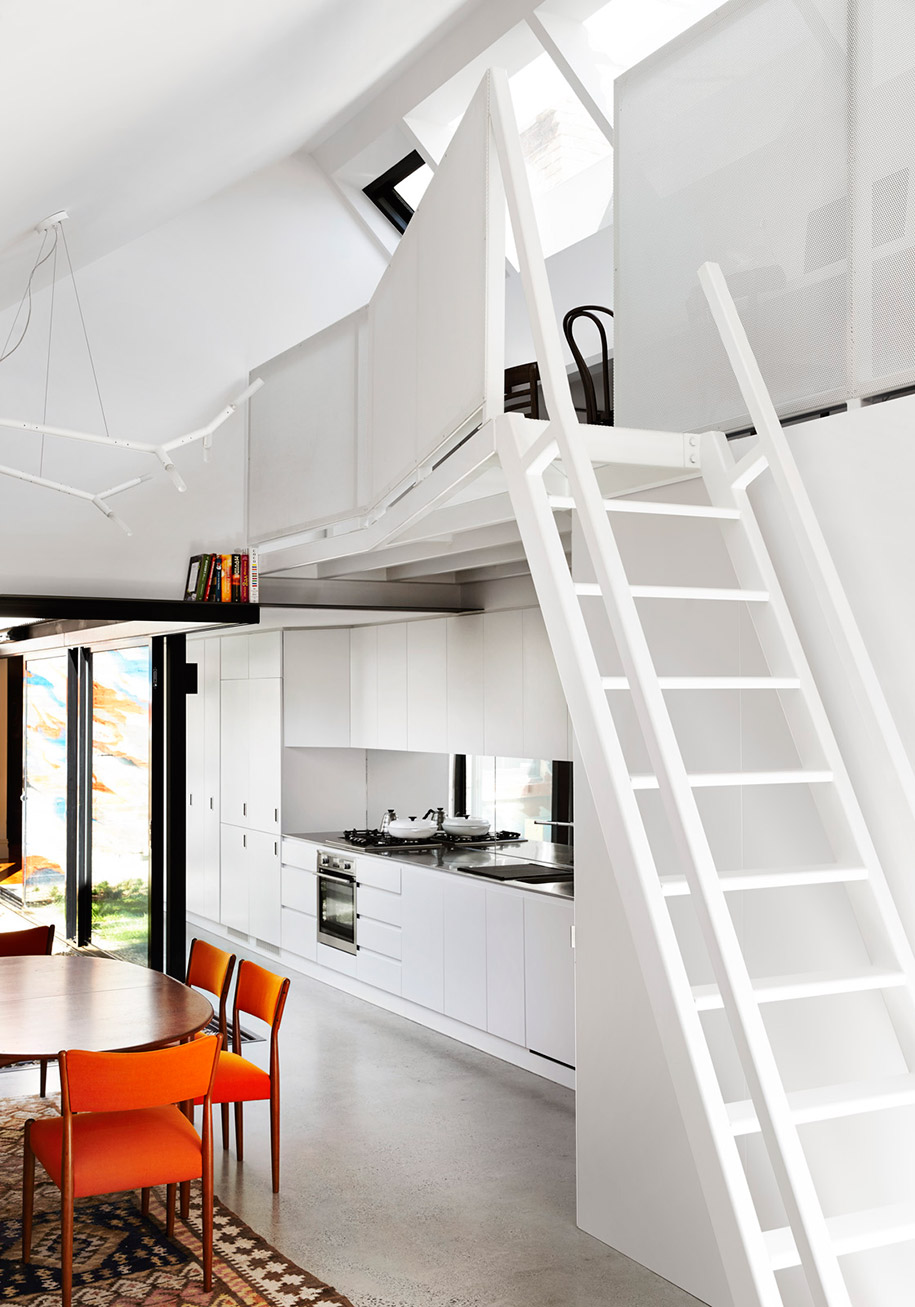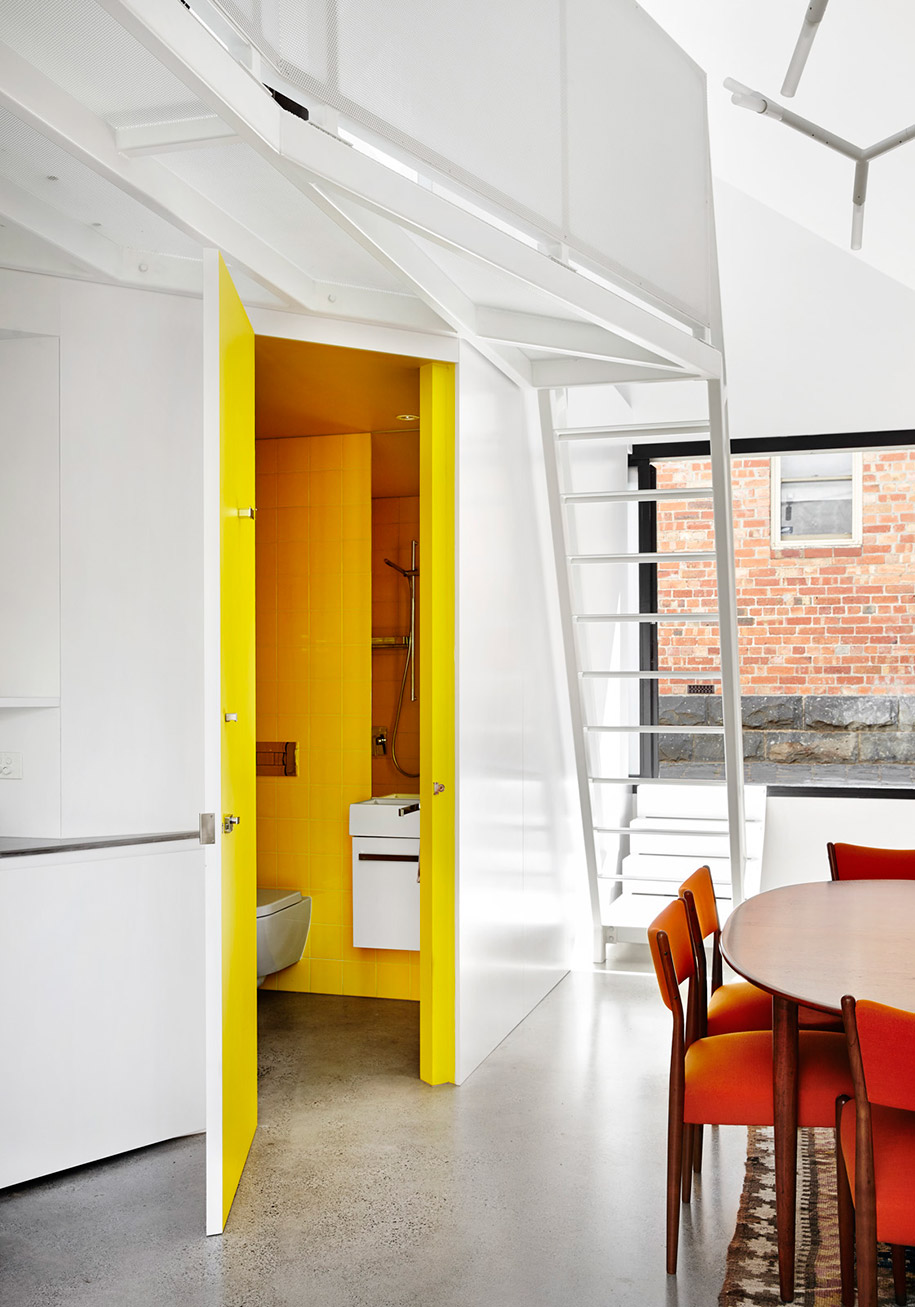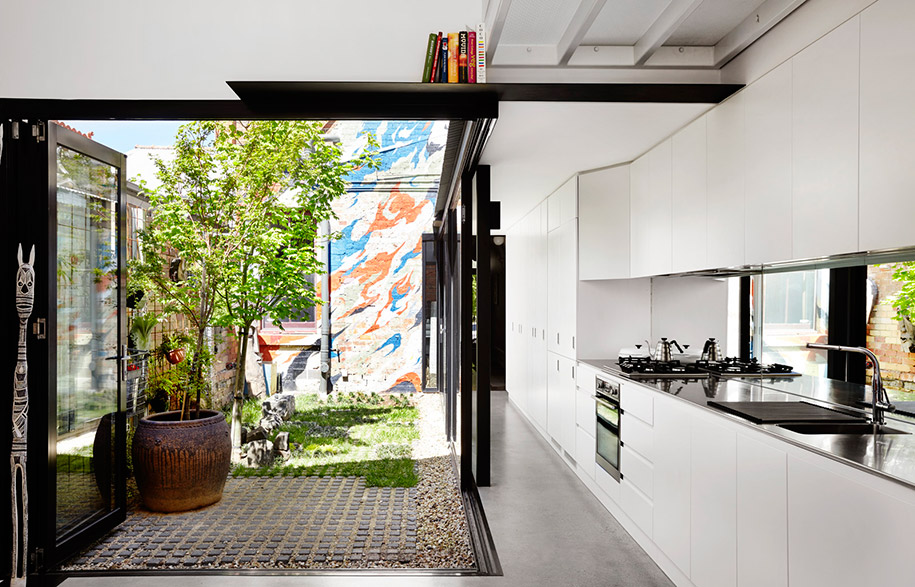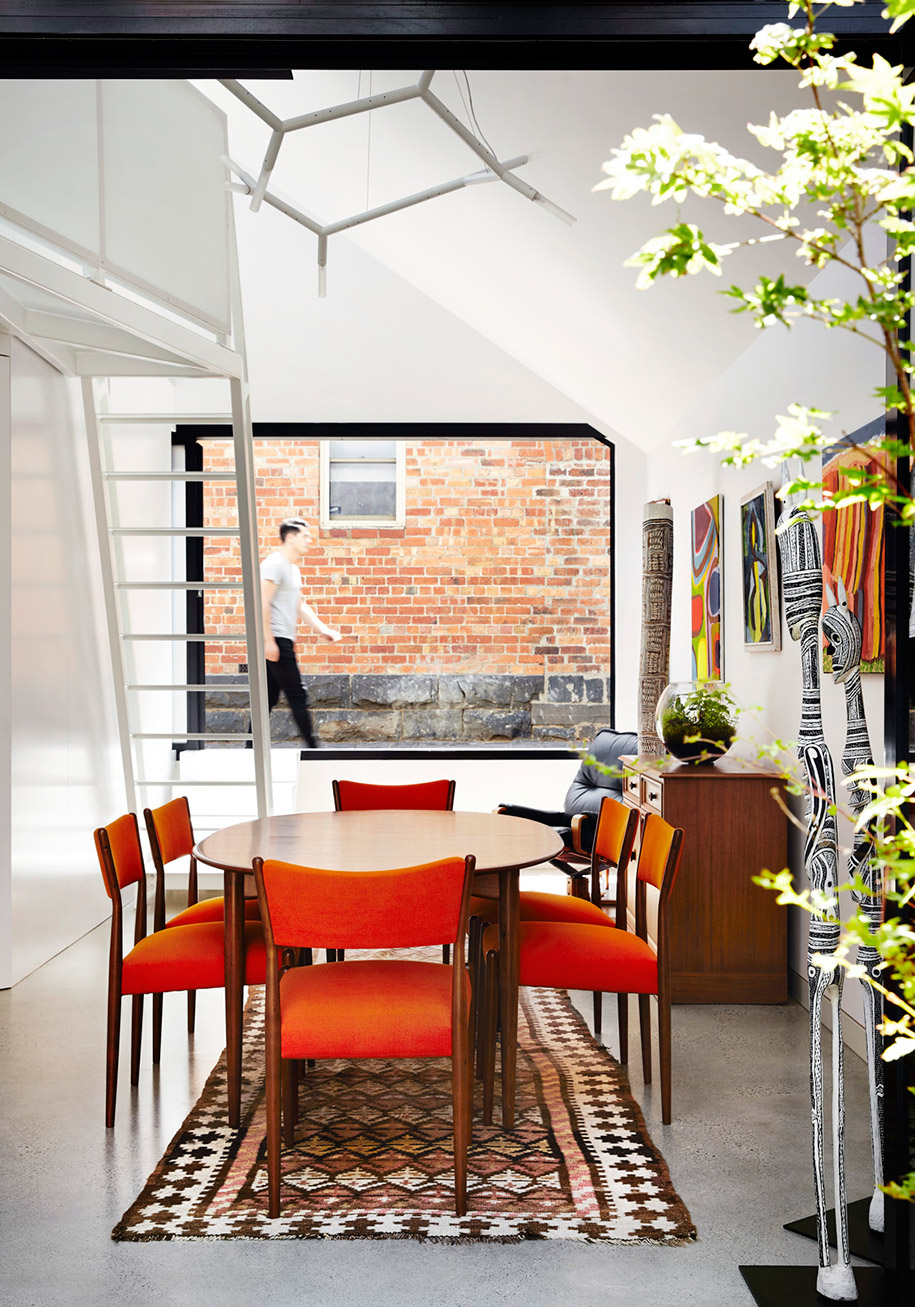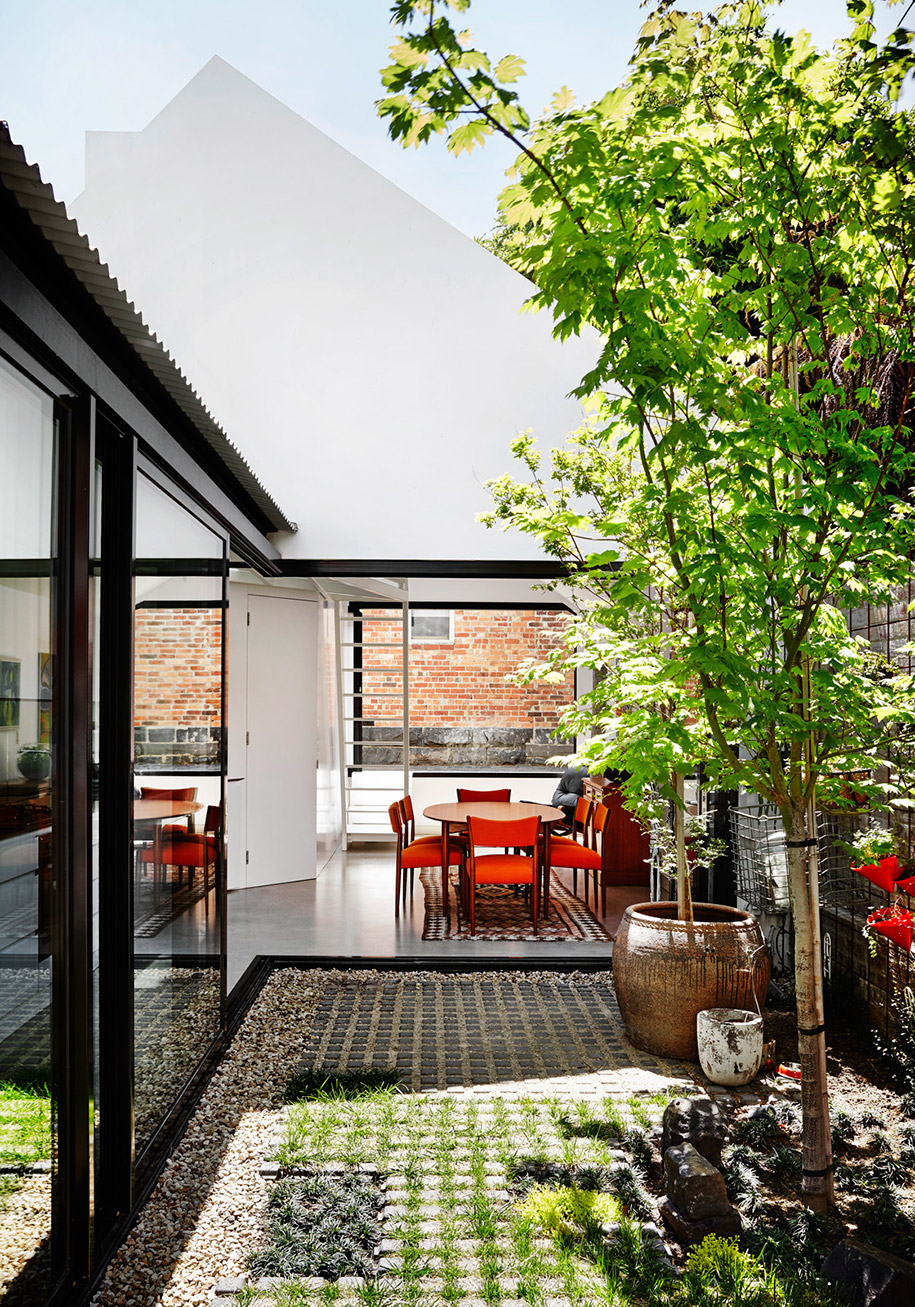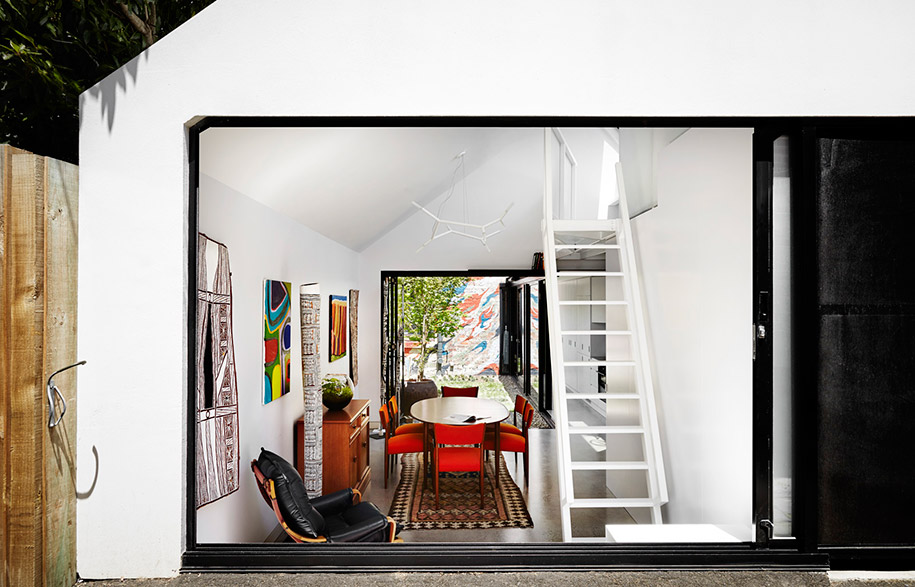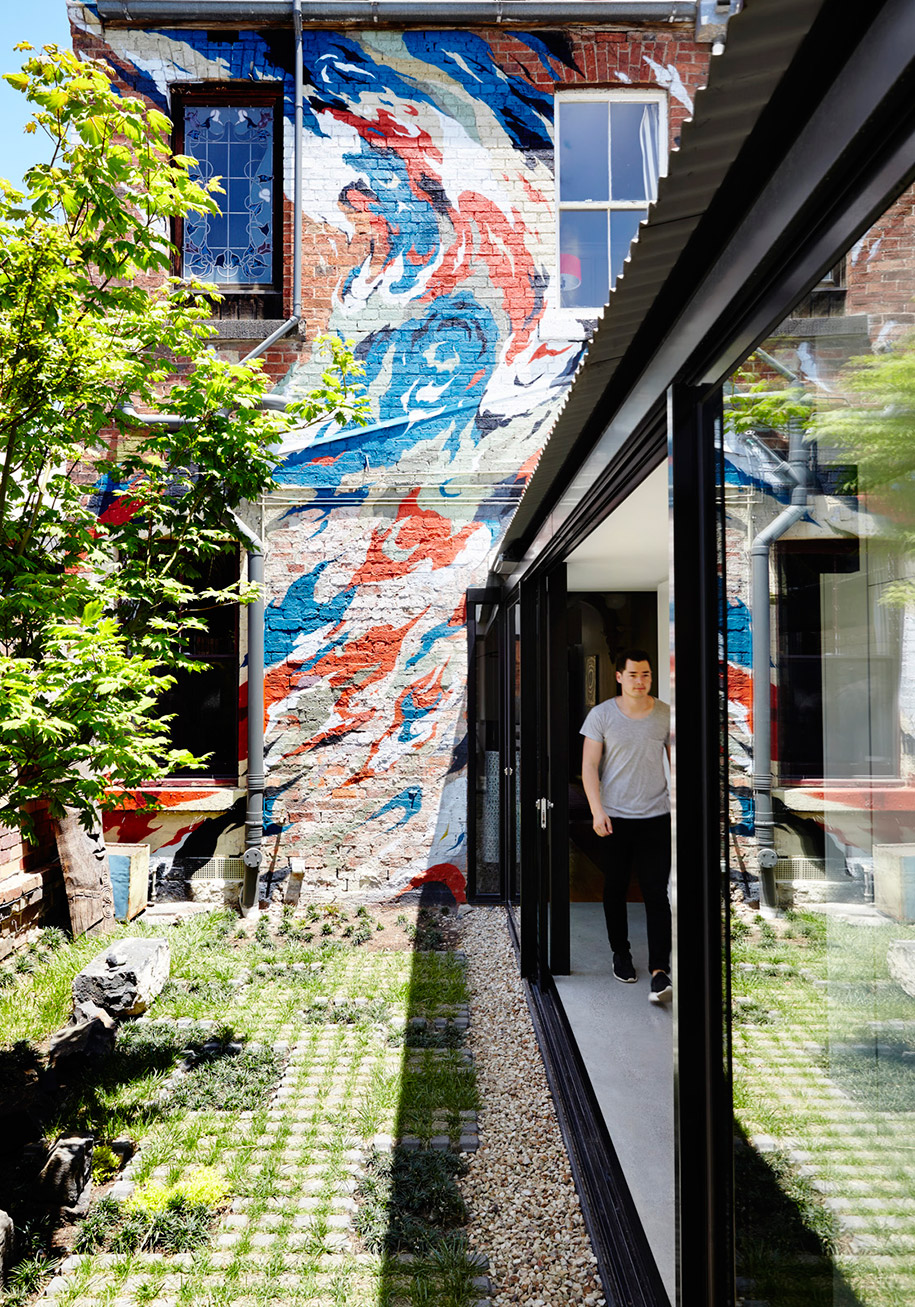 Tags: Home Architecture, House Architecture, Residential Architecture
---