Spectacularly perched on the edge of a sheer sandstone cliff, one hundred metres above the Indian Ocean, Alila Villas Uluwatu is a pioneer resort on the southwestern tip of Bali's rugged Bukit Peninsula. From arrival, the expansive view of sky and ocean is framed by the architecture through pale sandstone pillars that provide ample cross-ventilation. On the cliff edge, the azure water of the resort's 50 metre long infinity pool merges the with the horizon. An oblong timber panelled cabana with distinctive gapped slats juts out over the cliff edge in a beautiful balancing act.
"When we first saw the site, we felt it was wild, open, dry and rough, and quite unlike the rest of Bali," says Richard Hassell, who co-founded Singapore-baed architecture firm WOHA with Wong Mun Sun in 1994. "The cliff and surf were very powerful, while the scrubby hills were quiet and peaceful. We tried to incorporate a synthesis of many ideas in our design, drawing connections between traditional Balinese and Majapahit (Hindu) architecture and modern architecture, between palaces and pavilions, courtyards and landscapes." This was a vision shared by hotel owner Franky Tyahyadikarta. The trio have a working relationship that stretches back to when they worked for Kerry Hill Architects, designers of Alila Manggis (formerly The Serai) in 1994.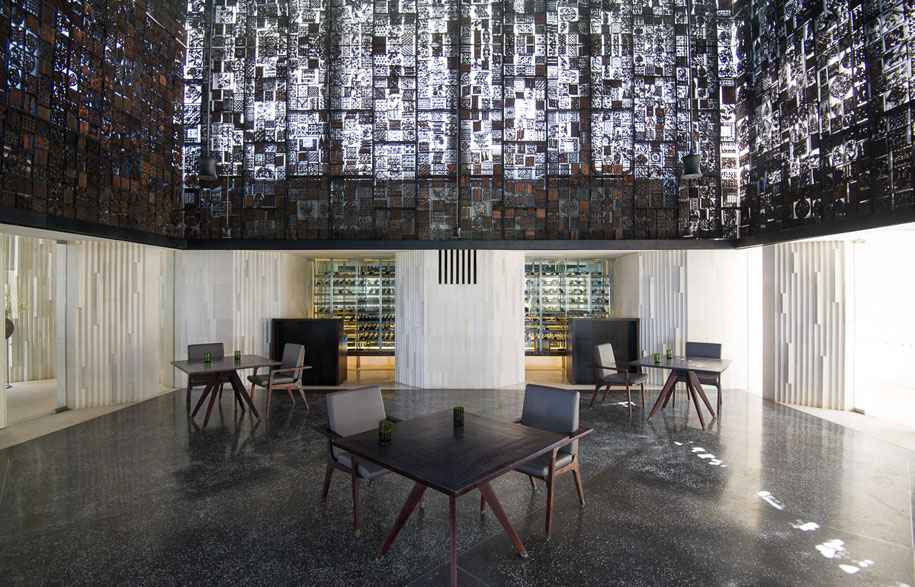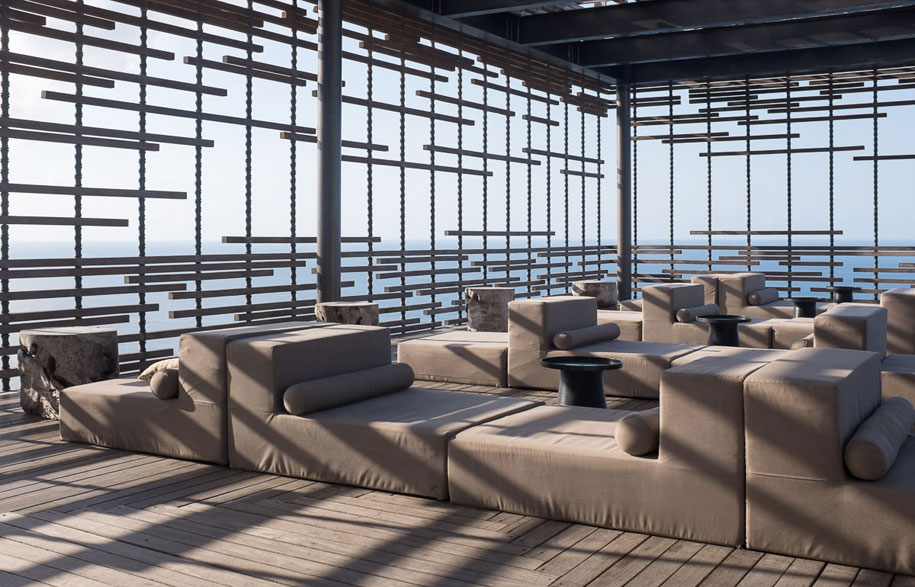 A respect for the natural environment is expressed in the design of the 11 hectare, 54 villa resort through numerous conservation strategies, many which are integrated into the landscape design. The lush green lawn that lines the cliff edge is nourished with recycled water. Locally sourced basalt rock has been integrated into the design. Arranged on rooftops it serves multiple purposes of promoting vegetation growth, absorbing both heat and water and heating hot water pipes. After much searching, the owner and architects were able to source recycled timber from railway tracks and telephone poles. WOHA also co-curated the resort's interior art pieces with its owners. Over numerous sourcing trips, they were able to amass Indonesia's largest collection of Batik stamps, used to create textile patterns. Each wall of the resort's wine room is lined with 1,200 unique stamps.
"Alila's tagline "Surprisingly Different" is creatively stimulating," remarks Hassell. "We focused on design and sustainability as differentiating factors for the physical environment…  [W]e had a lot of creative freedom, but we worked closely with the operating concept. Many buildings in Bali are either traditional or international in style, or an unhappy mix of the two. This project is different in that it is a studied synthesis of many aspects of landscape, tradition, history, technology and site and has a consistency of approach from the masterplan to the smallest detail."
Photography by Dave Tacon 
Alia Hotels
alilahotels.com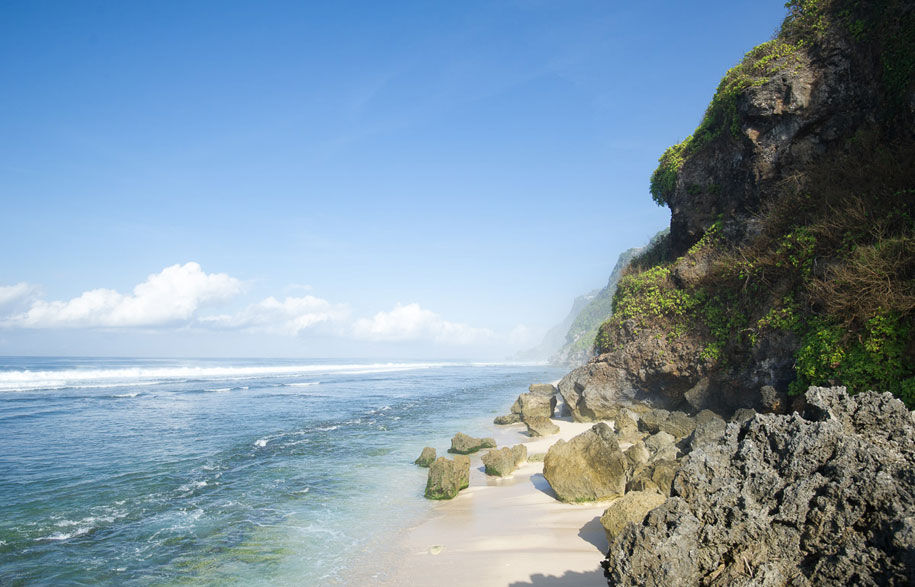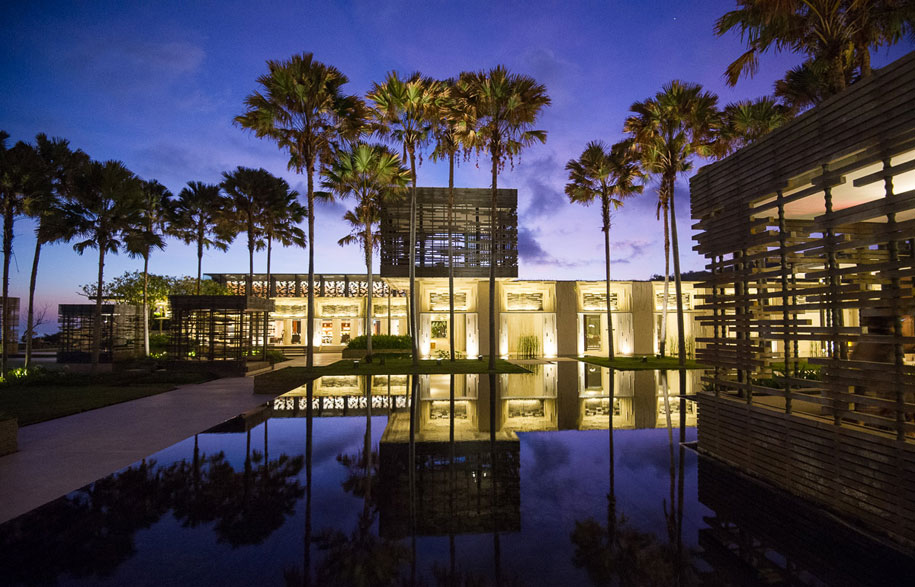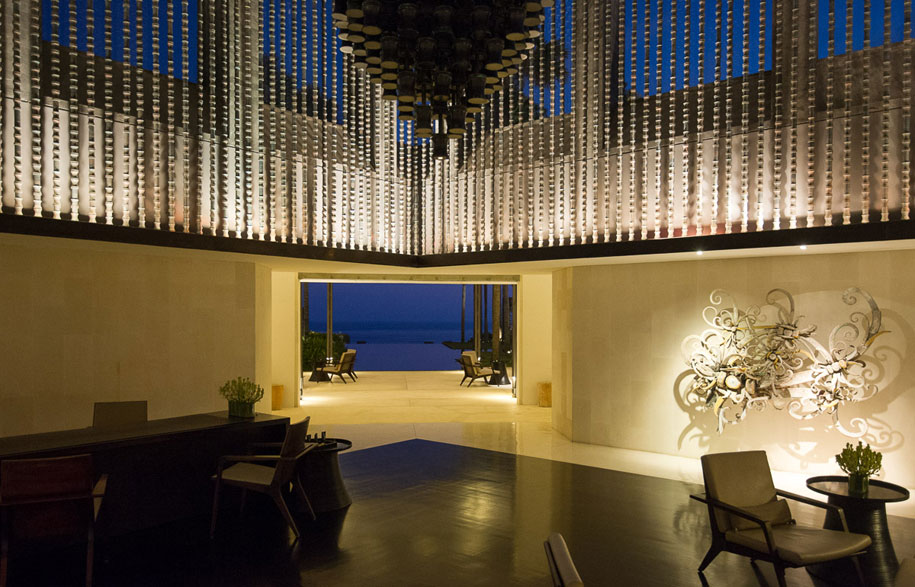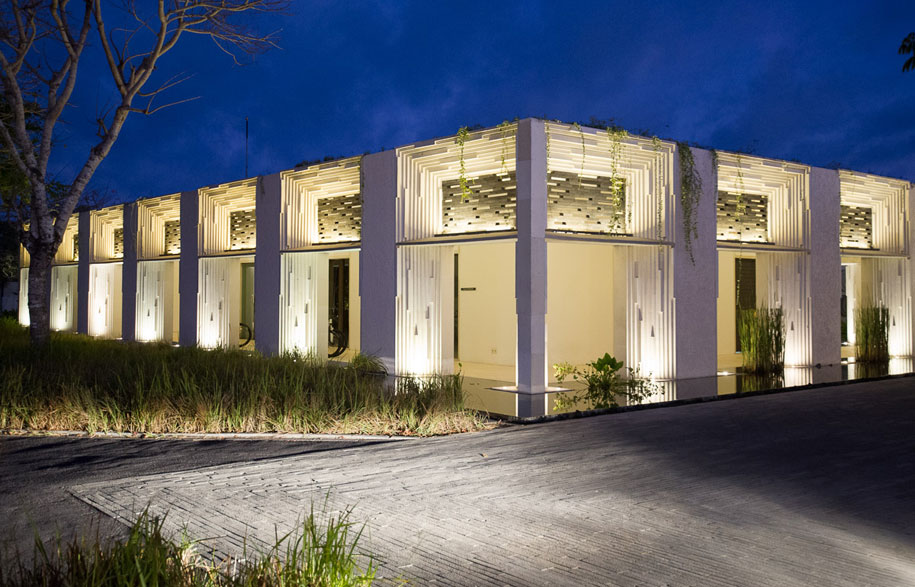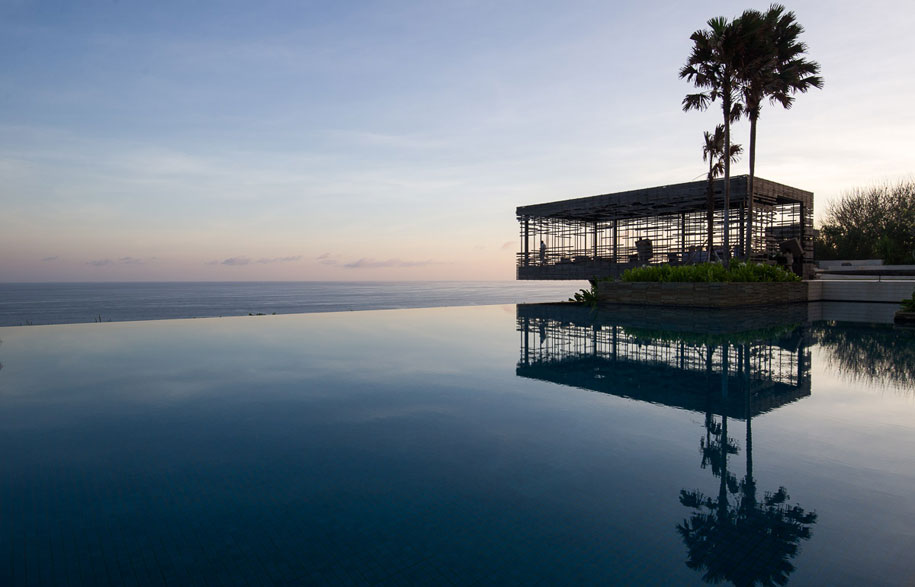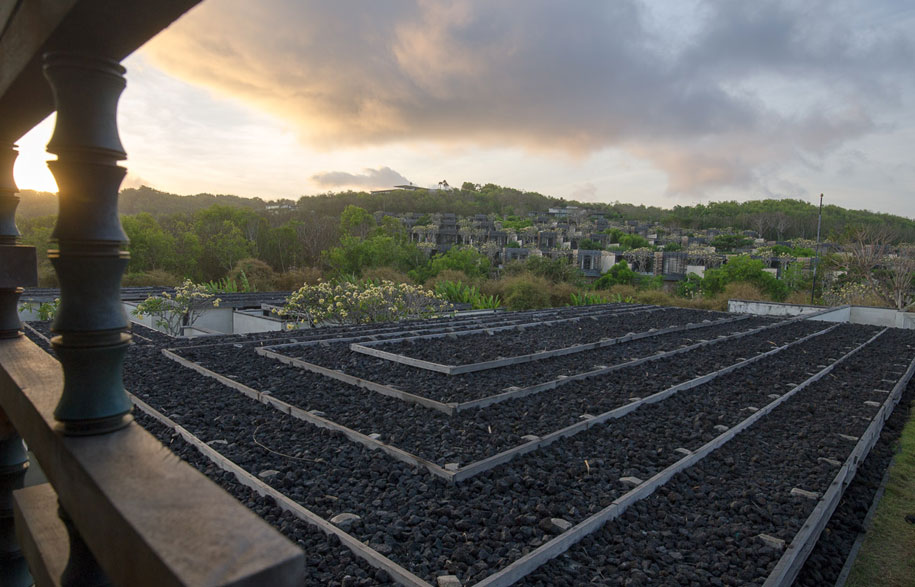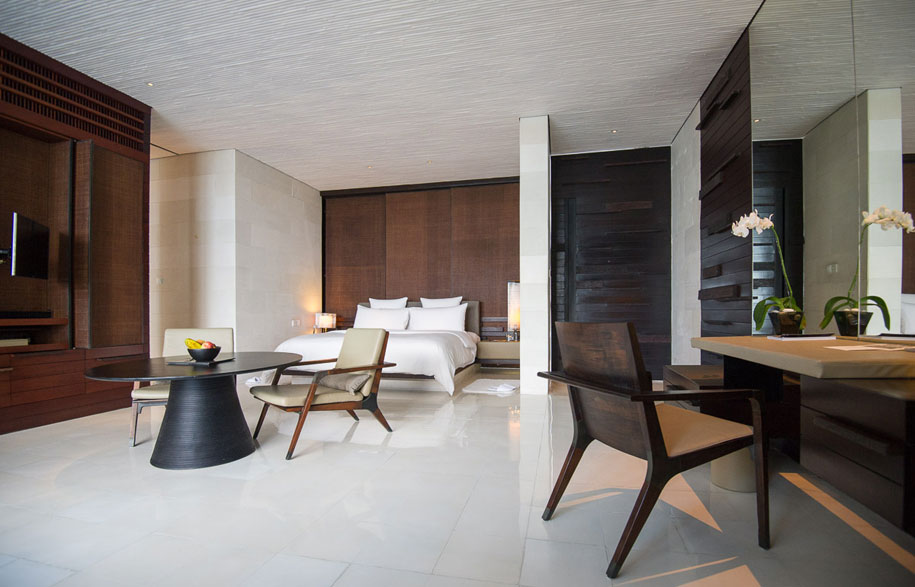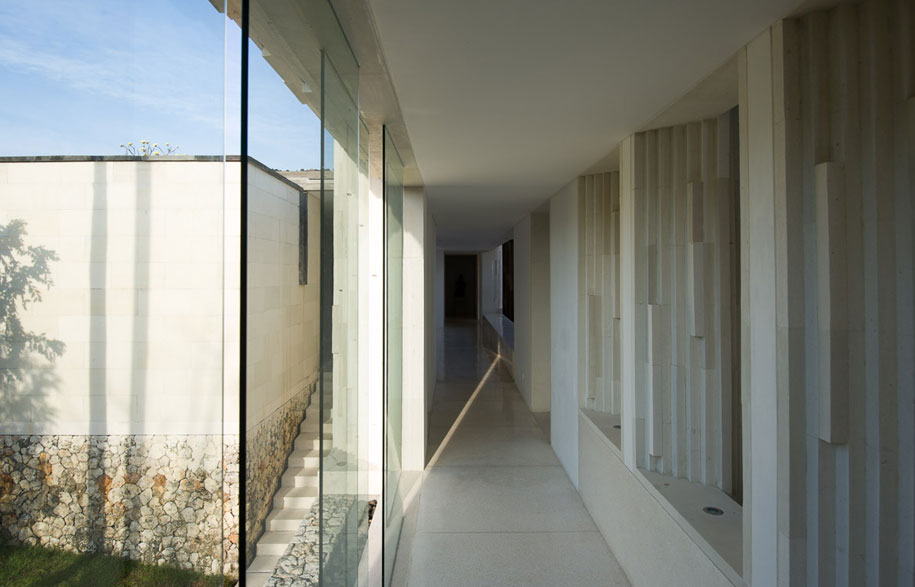 ---