Clichés notwithstanding, work done with love possesses a particular lustre that transcends both skill and experience. In the case of Architect Alishia Minett's (Principal of Minett Studio) first solo commission, the personal engagement was not only that of creating a home for her parents, but of collaborating with her mother extensively throughout the process. The resulting dwelling reflects the care taken in its creation, from its clean, confident design to the rich detailing and furnishing that animate its interiors.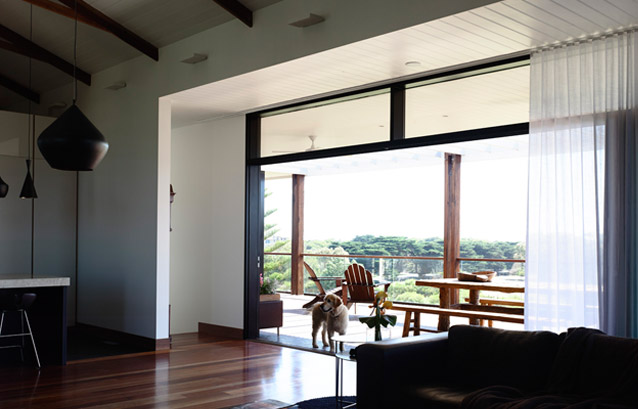 Built for Minett's retired parents, the brief of the project was for a warm, comfortable, low maintenance home that accessed expansive coastal views. In light of the expectation of having family and friends visiting, the clients also requested that the house be arranged with occasional use beds and baths on the ground floor and a luxurious first floor 'penthouse' for themselves.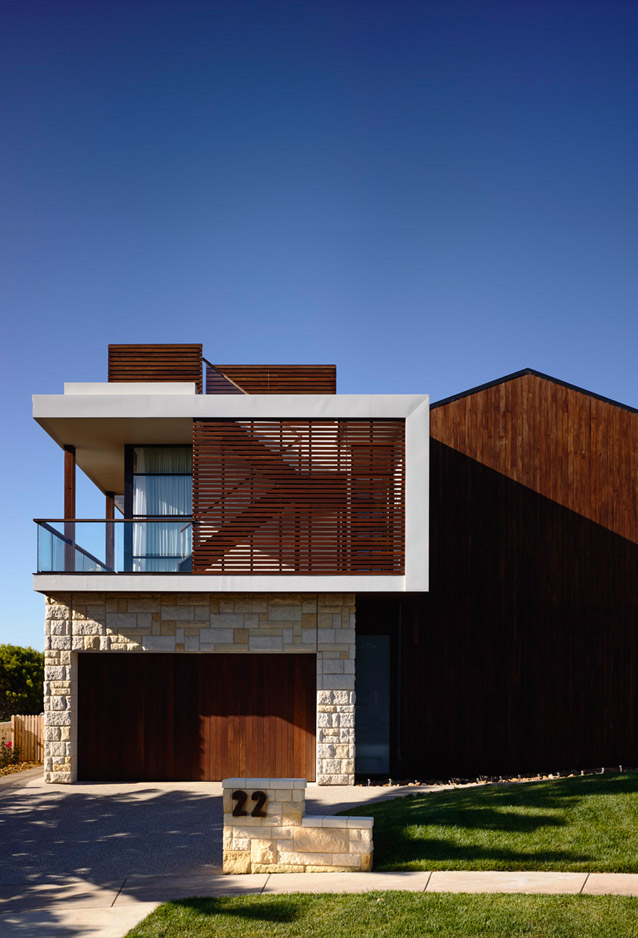 Externally and internally, the structure demonstrates refined and considered attention to materiality. Outside, cladding in three colours of limestone sourced from Mount Gambier resonates with the geology of the nearby cliffs and bedrock, and the Spotted Gum used for cladding, decking, floorboards and battens was all installed with concealed fixings, creating uninterrupted plains of tonal variation. The Soho marble of benchtops and fireplaces and Blue Stone tiles in the bathrooms elevate their surroundings with the luxury of the natural stones, and create a pleasing alteration of texture and temperature to the prevalent timber surfaces.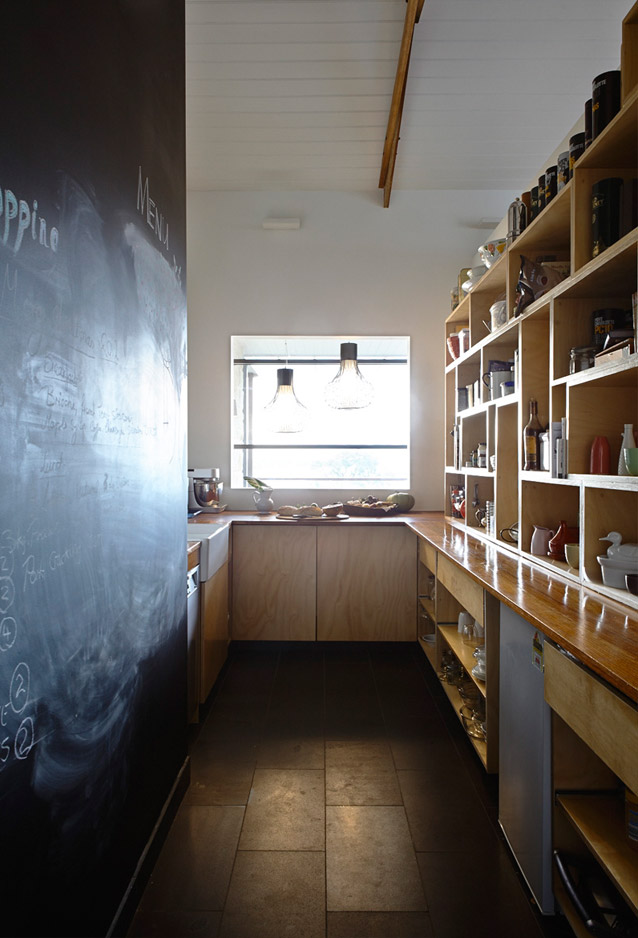 A particularly noteworthy element of the home is that the joinery was designed and created by Minett's mother, who had only recently begun her practice of carpentry. The story of her fortuitous start in the craft is sensational; inspired by the desire to create a set of outdoor Adirondack chairs as a present for her husband, she attended a local wood workers convention, entered a wood working competition, and promptly won herself a $35,000 Hammer saw. Armed with this powerful tool and a boost in confidence, she was determined to apply her skills to her new home. And, testimony, to her abilities, the joinery is excellently resolved: hand made from birch plywood with traditional dovetail corners and mortice and tenon junctions.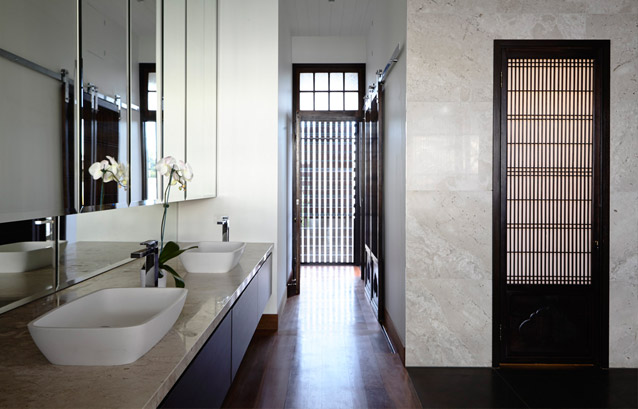 An eclectic mix of classic and contemporary furniture, including Tom Dixon lights and Moroso stairs and stools populate the interiors, concluding a sophisticated but comfortable aesthetic.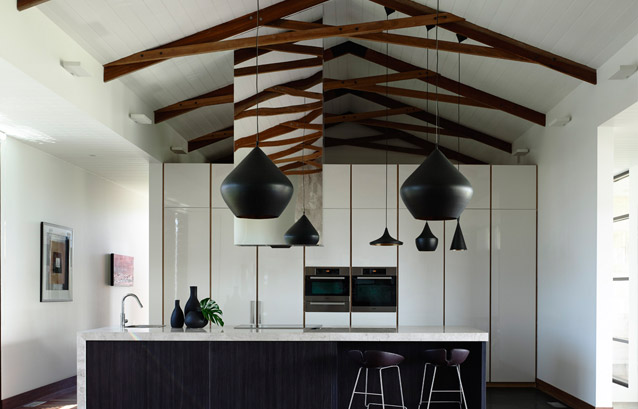 A final virtue of the project is its energy self-sufficiency (courtesy of 18 solar panels) and water tank for all grey water usage. 
Minett Studio
minettstudio.com.au
Photography: Derek Swalwell
derekswalwell.com
---