A few years ago Drew and Bea Beswick decided to move from mainland Australia to start a new life in Tasmania. They traded their hectic city lifestyles for 30 hectares of bushland outside of Hobart where they had bought a parcel of land just a few years earlier.
Daunted by the towering gums and eucalypts they found growing on the block  (plus a few Tassy Devils), the Beswick's decided to aks their friend and architect Aaron Roberts to help them design a home that was sensitive to its context. The couple wanted to create a place in which the kitchen would be at the the hearth of the home, and in which nature would play the absolute starring role.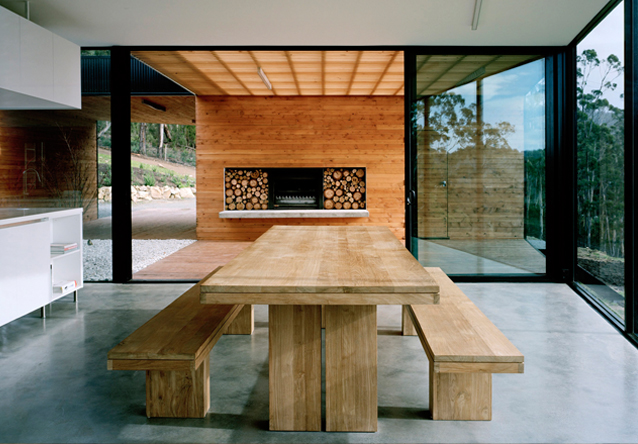 Room 11 happily took on the Beswick's brief and used a grid shape to guide the spatial configuration.
"The building is conceived as a dark container in the landscape, a protective armour revealing a timber inner where outdoor activities take place within the confines of the building envelope," says Roberts.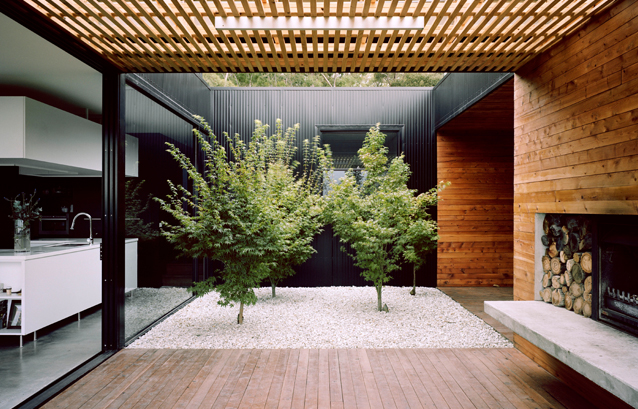 "Outdoor spaces are wrapped in celery top pine and offer various levels of shelter from the wide ranging Tasmanian weather conditions,"
"An entry portal acts as a psychological marker, where views to the landscape are taken away, suggesting a moment of self reflection – I am home, the worries of a day's work left behind," Roberts says.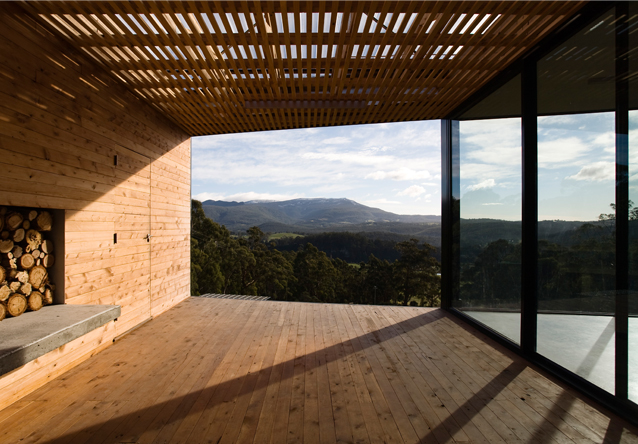 The rangy two-storey spanning 346 square metres, coated in black weather-resistant paneling called Lysaght and is located ontop of a hill to maximise views.
"I'm interested in this idea of the house being a veil through which you reinterpret or re-view the landscape," Mr. Roberts said in a recent interview with the New York Times.
View more projects by Room 11.
All photography by Ben Hosking
---