On Bali's east coast, the smooth basalt pebbles clatter like maracas as waves rake the shore. Here on this relatively undeveloped corner of Bali, locals sift the black pebbles for coral on the water's edge. Touts, tacky beach bars and tourist hordes are nowhere to be found. Alila Manggis is one of the few resorts in this tranquil area between the Badung Strait and Mount Agung, sacred to Hindus and Bali's highest peak.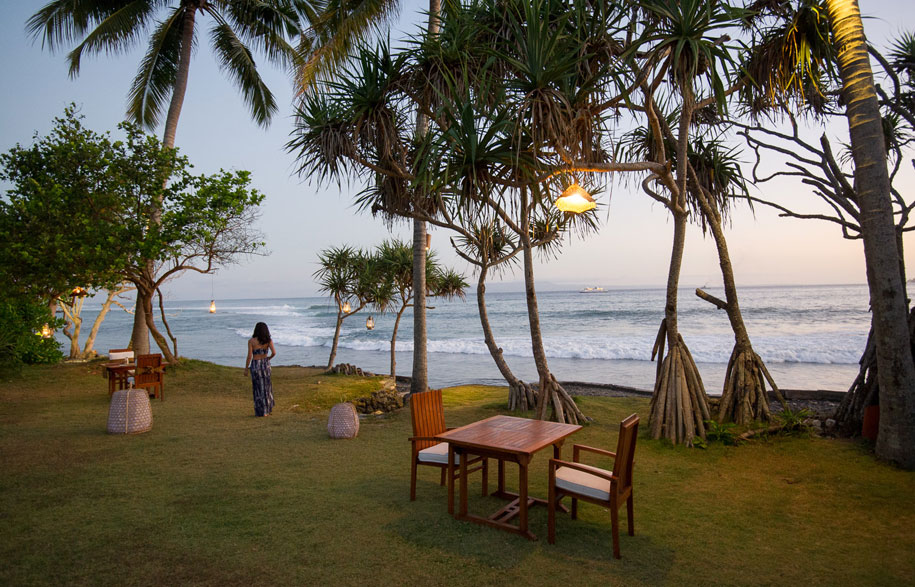 Hotel owner Franky Tjahyadikarta fell in love with the island's east coast more than twenty years ago on diving trips and soon bought a 2.3 hectare beachfront coconut grove near the village of Candidasa. He engaged Kerry Hill Architects on the recommendation of fellow Indonesian hotelier Adrian Zeca with whom Tjahadikarta was a partner in the luxurious Amankila and Amanjiwo resorts.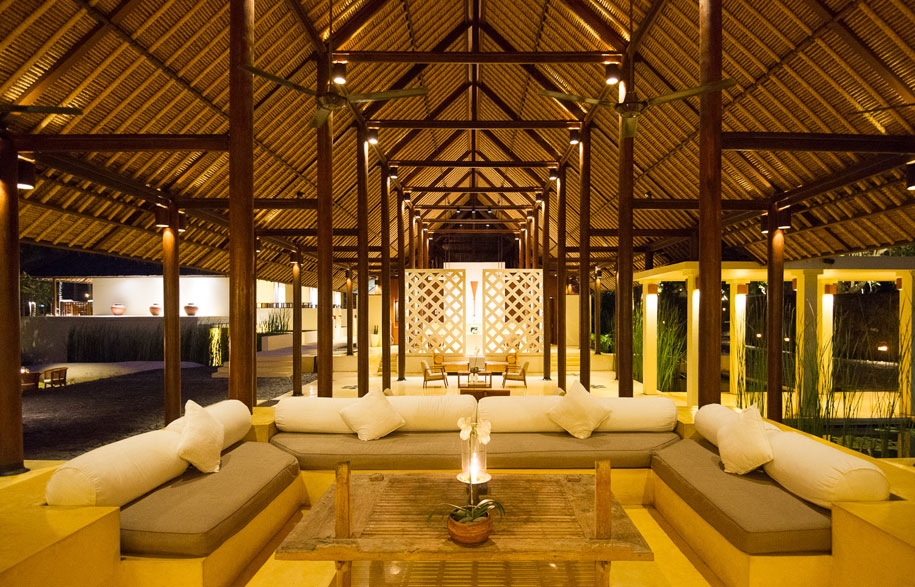 The only instruction Kerry Hill was given was to work around the coconut trees and give every room a view of the sea. "It was important project for at the time because it was our first three star hotel," says Jason Hill, director at Kerry Hill Architects. "In this project, design was intended as part of the attraction for guests."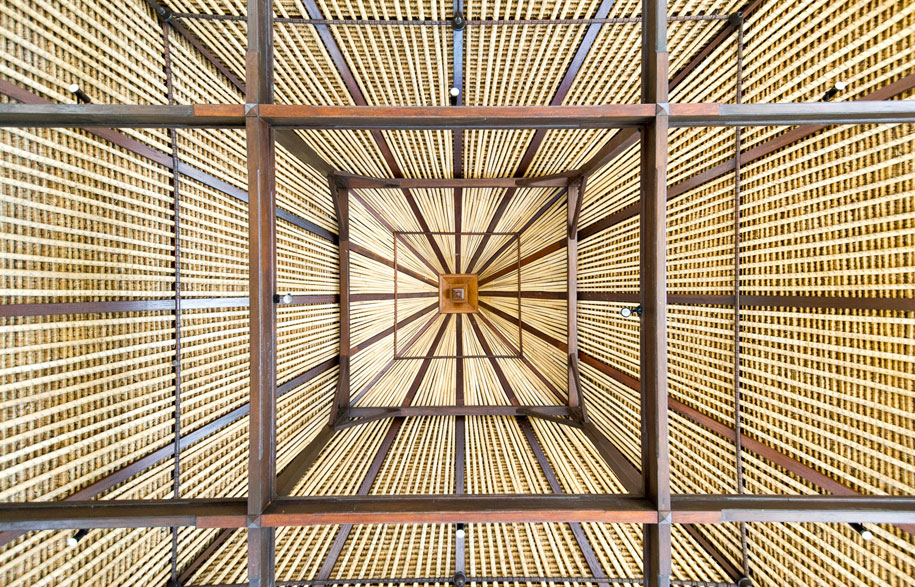 Originally opened in 1994 as Balina Serai under the banner of Aman-affiliated GHM Hotels, Hill's design is a marriage of traditional Balinese architecture and modern design. The structures are anchored in the local landscape by alang alang thatched roofs, a building technique common in South East Asia that has sheltered Balinese for the last 500 years. The same long bladed grass used in the thatching lines the water features that surround the hotel lobby and restaurant. "The design is restrained, uncluttered and simple. It is a contemplative place for people to go," comments Hill.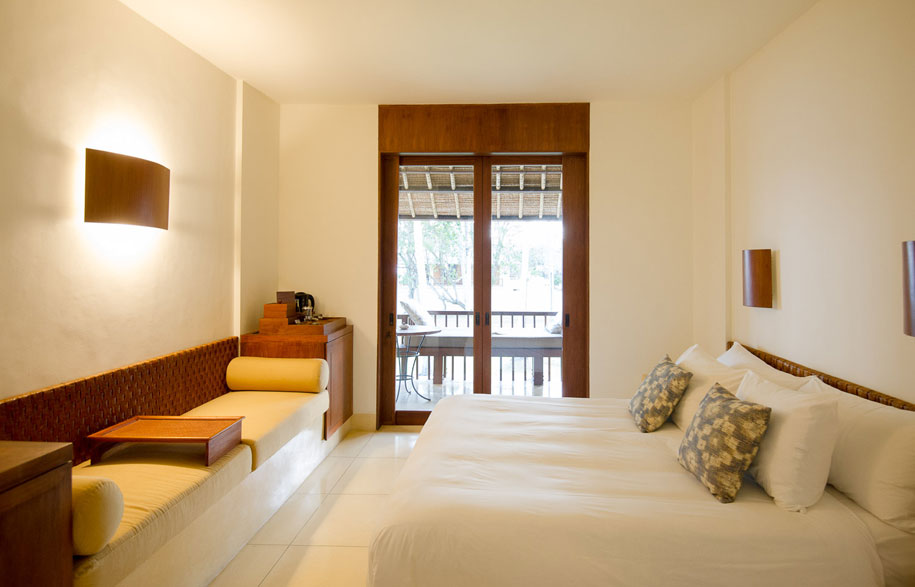 Overwhelmingly, the emphasis of the design is towards outdoor living. All but two of the 55 rooms are 28 square meters. Ground floor superior rooms feature a terrace with a day bed while deluxe rooms on the upper level feature a shaded balcony. As prescribed in the open design brief, each room faces the sea as well as an oblong pool at the centre of a lush lawn dotted with coconut palms. This is where most guests spend their days.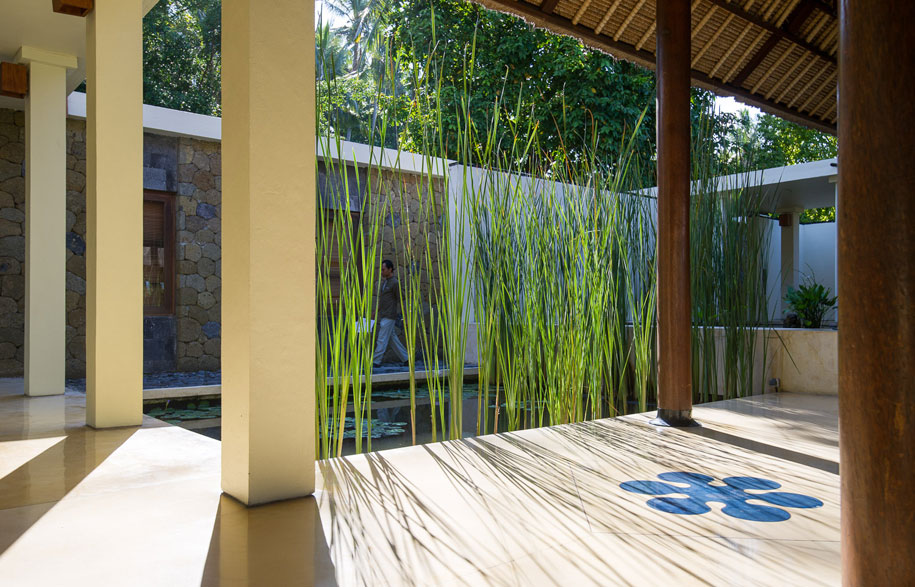 Alila Manggis does not have a gymnasium, but offers free yoga lessons in beach front cabanas. Guests are encouraged to explore beyond the resort grounds. Bicycles are freely available to guests and the resort's private boat can be chartered to near by sheltered coves for some of the best snorkelling in Bali. Balinese cooking classes take place under a canopy on the lawn and include excursions to local markets as well as Alila's own organic garden outside the grounds of the resort. At dusk, couples may choose to dine at idyllically romantic lantern-lit tables by the ocean.
Alila Manggis
alilahotels.com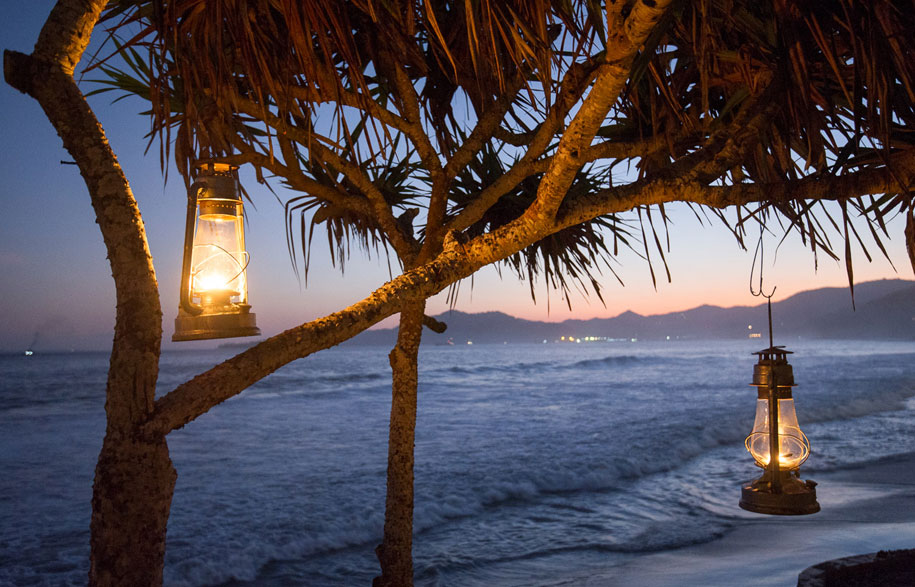 ---