As the subject of environmental preservation continues to dominate global conversation, the notable influx of eco-resorts in the last few years hardly seems surprising. That, however, doesn't necessarily render the newly built Gaya Island Resort any less appealing. Situated at Pulau Gaya, just off the coast of Kota Kinabalu, Malaysia, the establishment makes its home within the lush confines of the Tunku Abdul Rahman Marine Park, a secluded natural sanctuary accessible only by boat.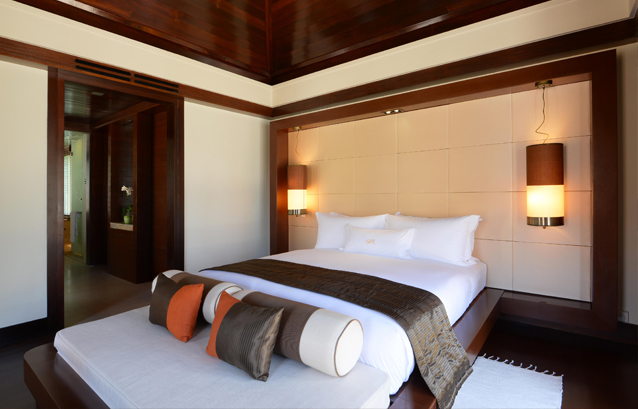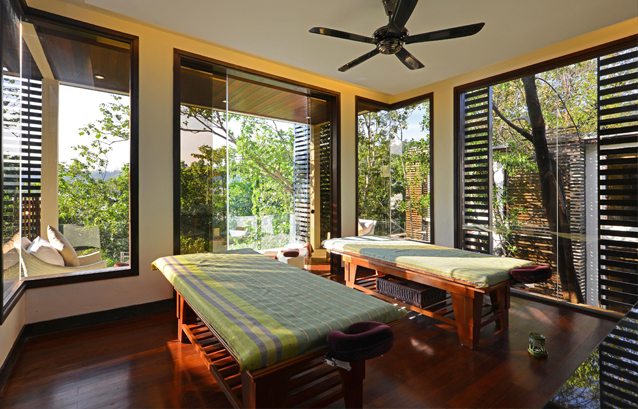 Overlooking the crystal-clear waters of Malohom Bay, the beachfront resort traverses a terrain replete with the best of what its unique locale has the offer – that is, the unrefined beauty of a sprawling rainforest coupled with glorious views of both the South China Sea and Mount Kinabalu. While materials such as timber, bamboo and natural stone have been prominently incorporated as a nod to Sabahan vernacular architecture in the creation of the resort's 120 villas as well as its luxurious 188 sqm two-bedroom suite, the design's pared-down modern elements elegantly play off the uncultivated natural surroundings, consistently bringing the focus back to the arresting landscape.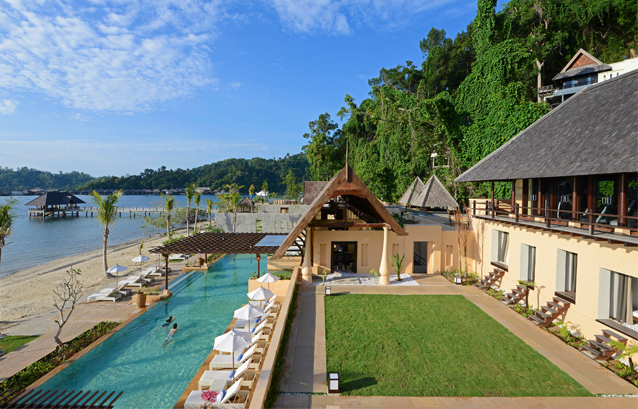 "Designing the resort within nature was the key highlight of the project," says Baldip Singh, an architect from the YTL Design Group who contributed to the endeavor. According to Singh, the main objective was in establishing a sense of harmony between the environment and the architectural infrastructure. "The final resort layout was determined on site to suit [the area's] conditions, ensuring for the preservation of the existing flora and fauna as well as natural geographic formations such as rock outcrops and inland water bodies to minimize vegetation clearing."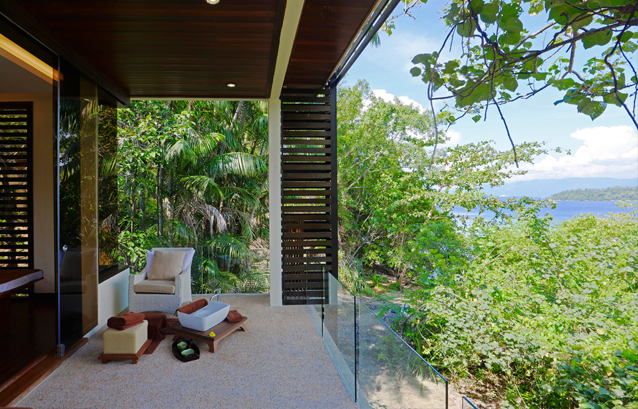 But while nature spills into virtually every facet of one's stay here – picturesque hiking trails are literally right outside your front door – roughing it remains a choice rather than a prerequisite. The plethora of modern amenities on offer at the resort mean that urban comforts are always close at hand, happily detached from the hustle and bustle of the city: at any given time, holidaymakers can opt to luxuriate poolside on floating cabanas, enjoy a five-star dining experience at Fisherman's Cove, a rooftop seafood restaurant overlooking coral reef-strewn beaches or ease their troubles away at the Spa Village, a mangrove-cloaked complex brandishing the benefits of traditional healing treatments while offering a leafy well-earned respite from the rigours of everyday life. Indeed, we are willing to wager that a trek through the great outdoors never felt this decadent.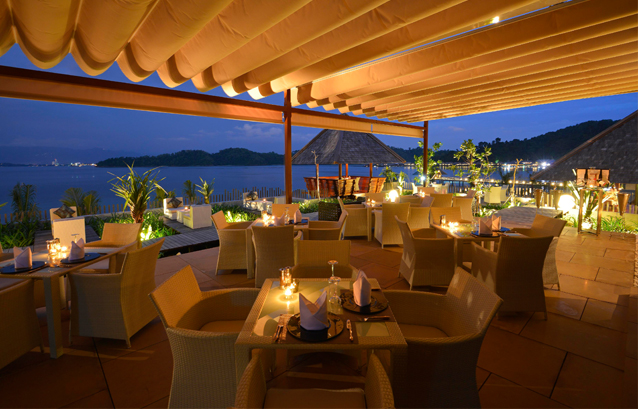 Tags: Gaya Island Resort
---