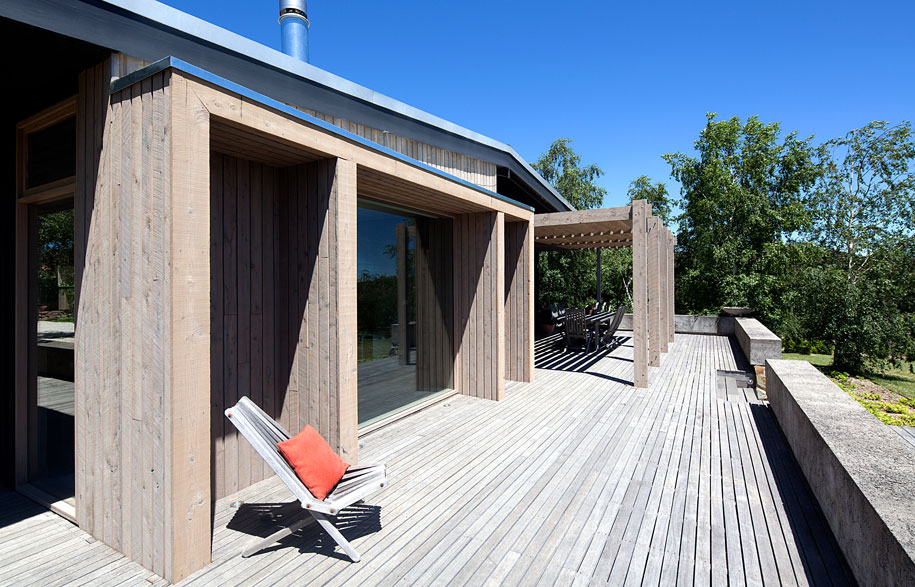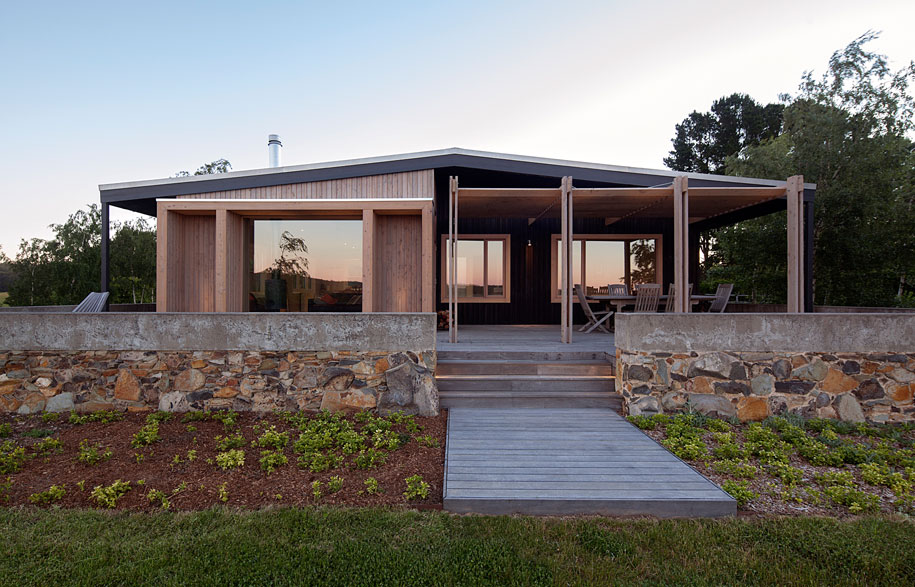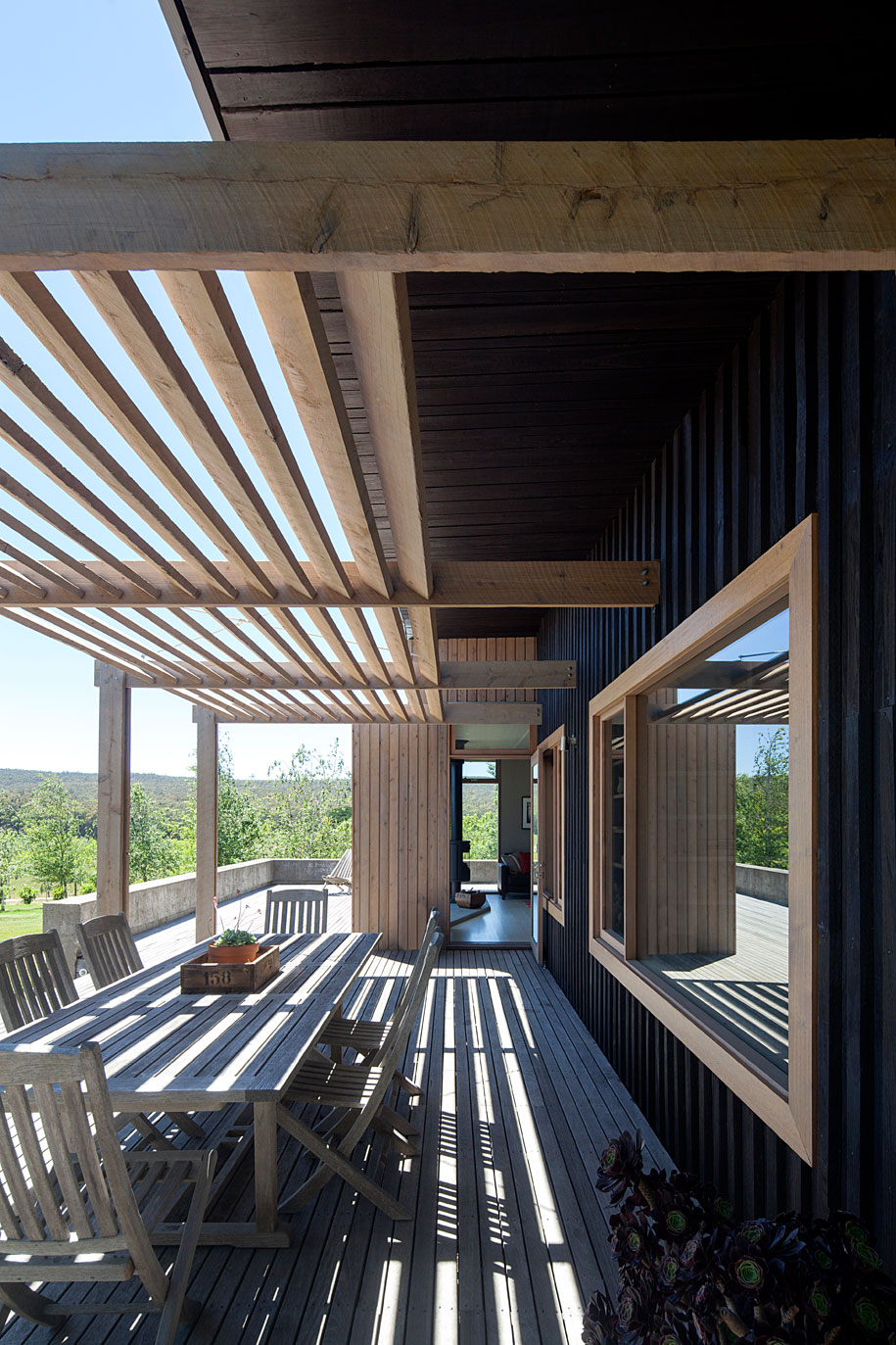 What was the brief for this project?
Extend the open plan living and dining area to create space for a new kitchen with island bench, and providing better access to the views and deck. The bathroom and bedrooms were also to be refurbished and the existing shed and carport needed replacing.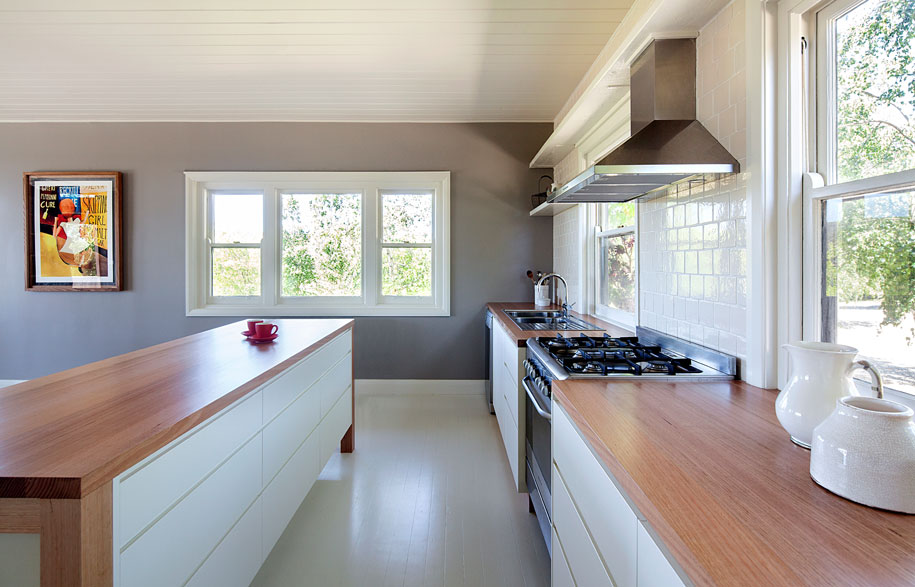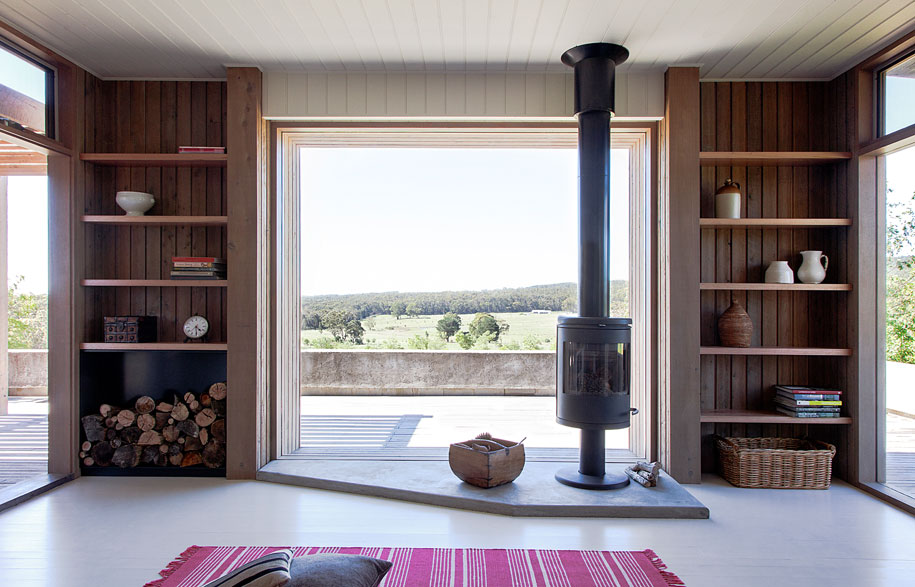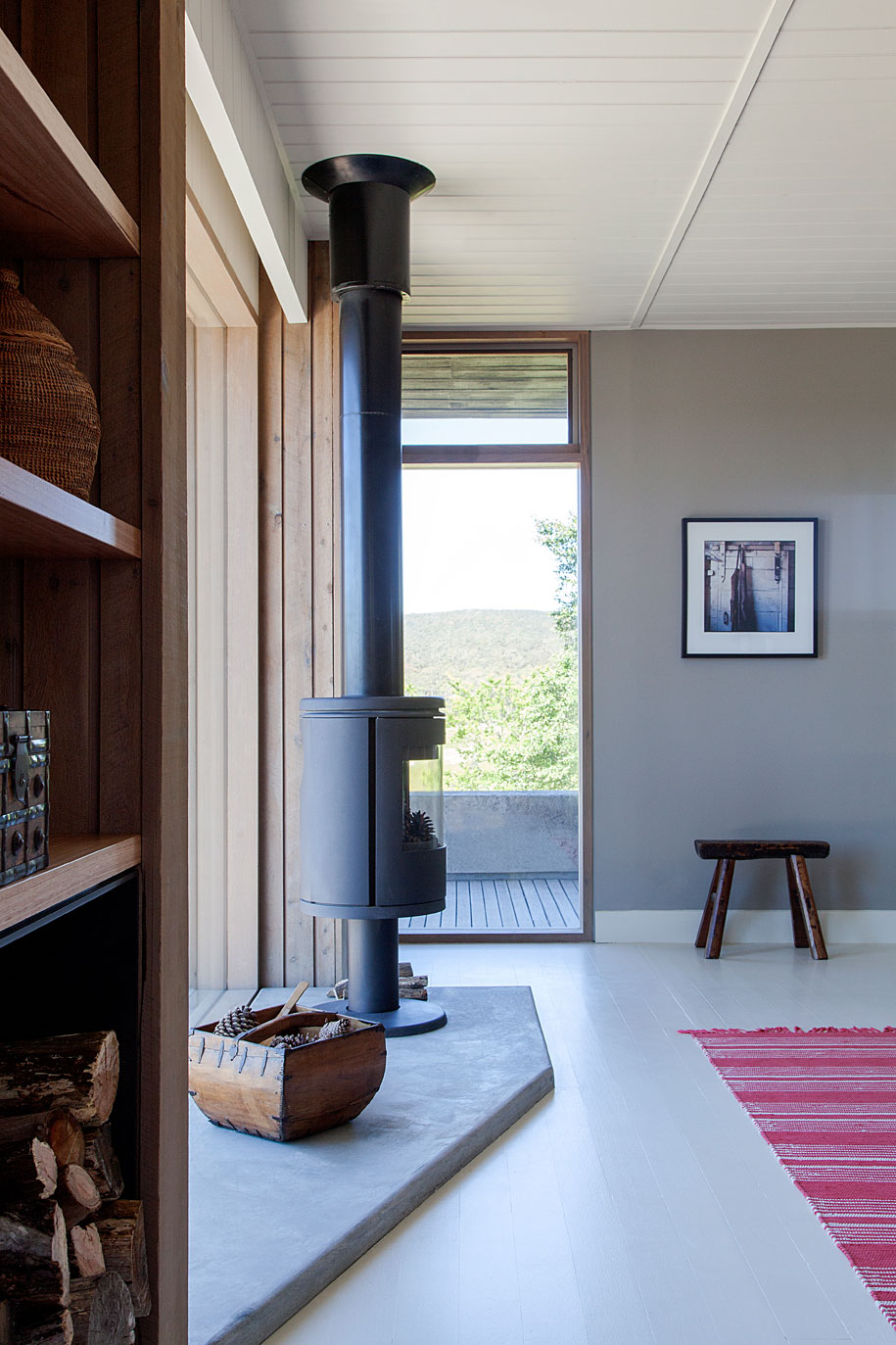 How did the local climate, building vernacular or local landscape influence your design?
Due to its rural location, any changes to the house had to strike a balance between the desire to maximise views and need for protection from the elements. Window and door openings were positioned to frame commanding views of the property, while being protected from the rain and harsh summer sun. A combination of materials was selected to enhance the original character of the property and reference the texture and colours of the surrounding environment.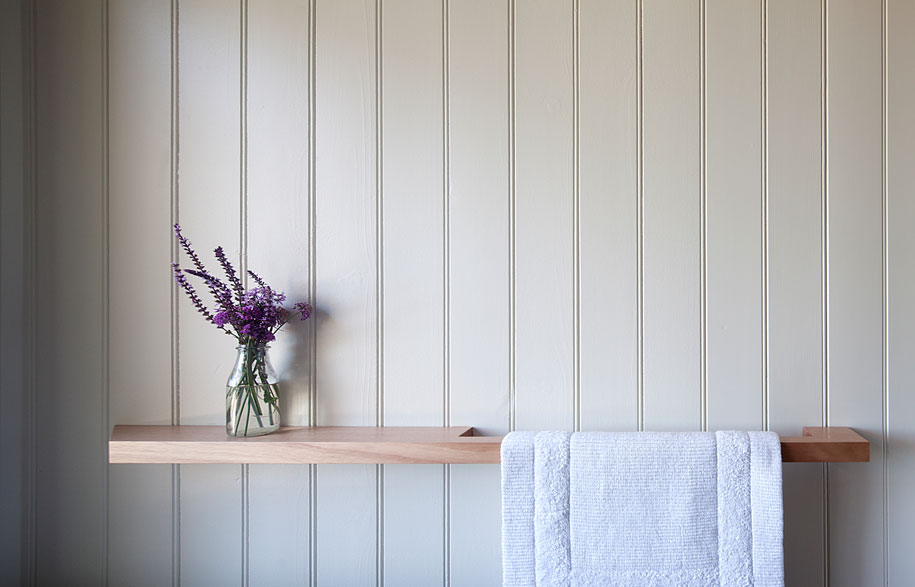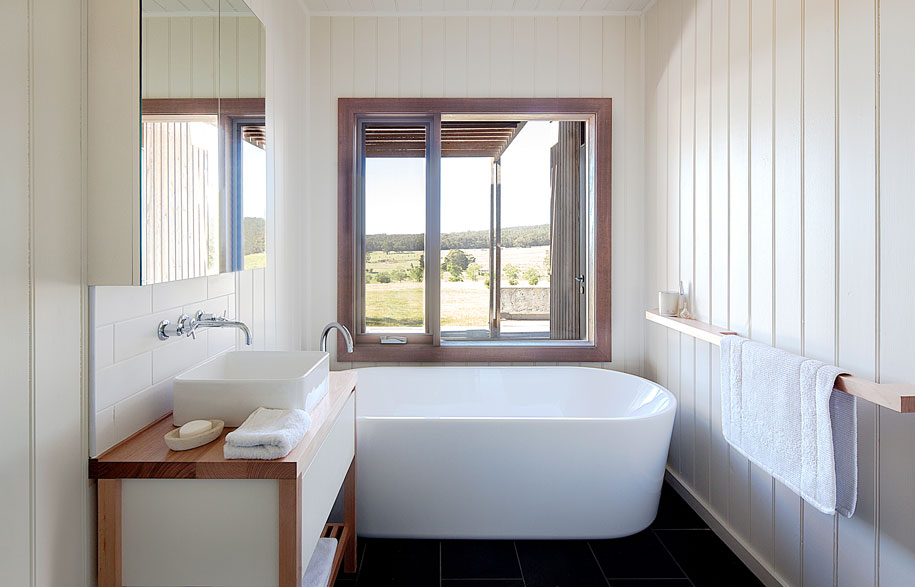 The star of Plinth House is a series of timber blades. Can you tell us about the use of plinths?
The existing house was surrounded by a stone and concrete plinth that anchored it to the site and provided a strong sense of texture and materiality. This plinth is referenced by a new concrete hearth in the living area and remains a feature of the house.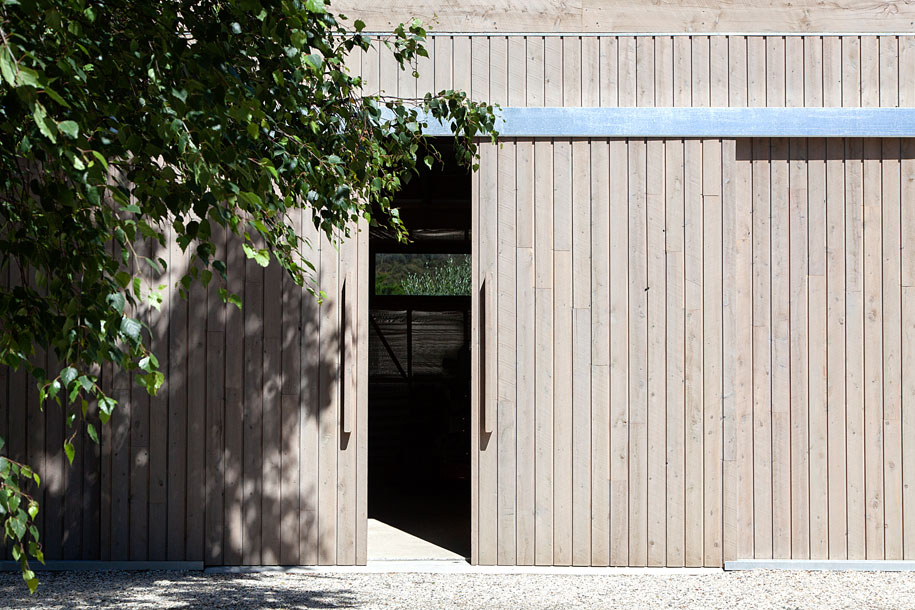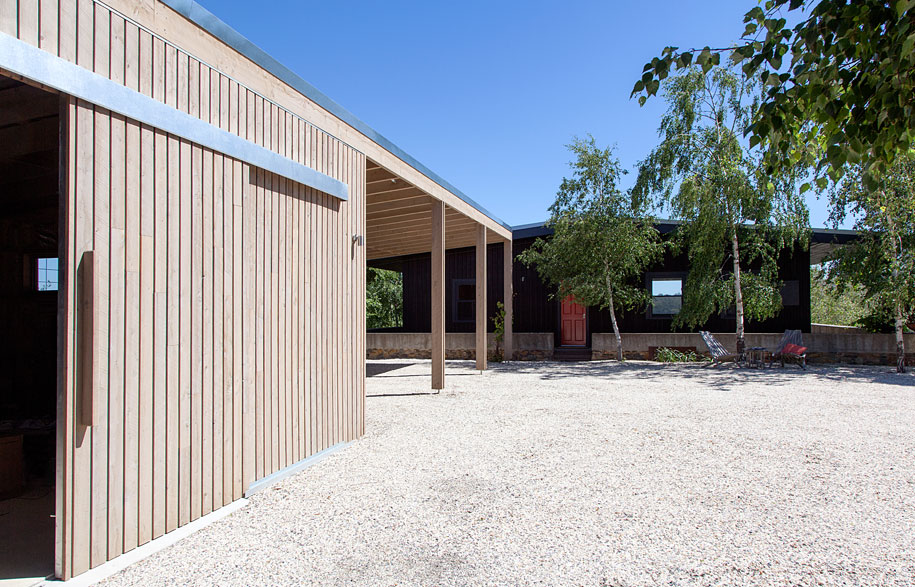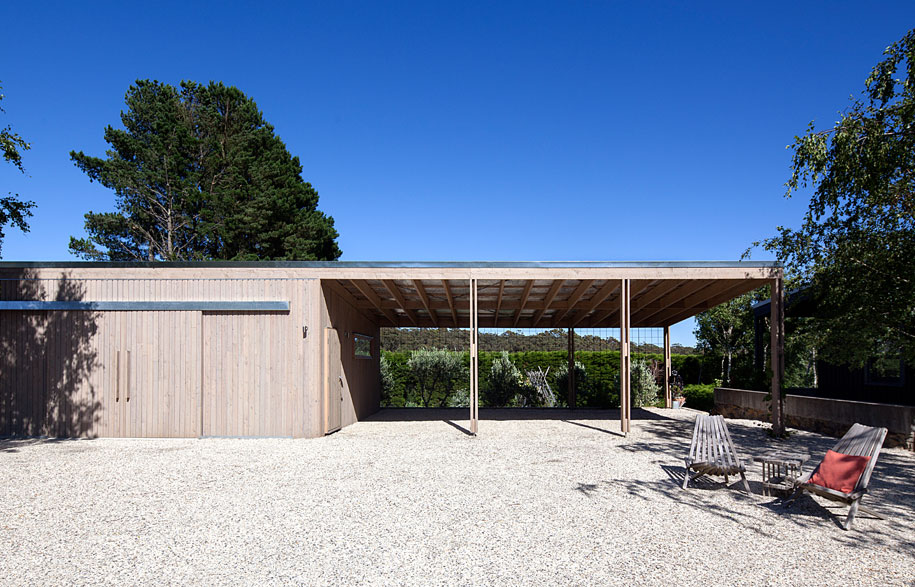 How do the clients enjoy the space?
The renovation and extension has allowed the clients to take full advantage of the picturesque views while being protected from the elements throughout the year.

What about this space makes it a special and personal project for you or the lead architect/designer?

This project was the result of a great builder, fantastic clients and an amazing site. It is a good example of doing more with less. It is only a small extension, but has made a dramatic difference to the quality and function of the house.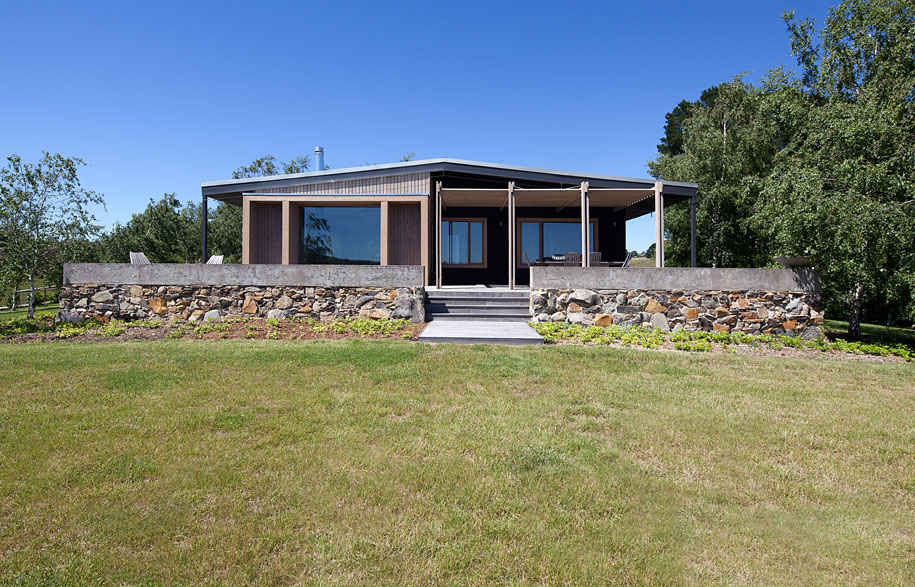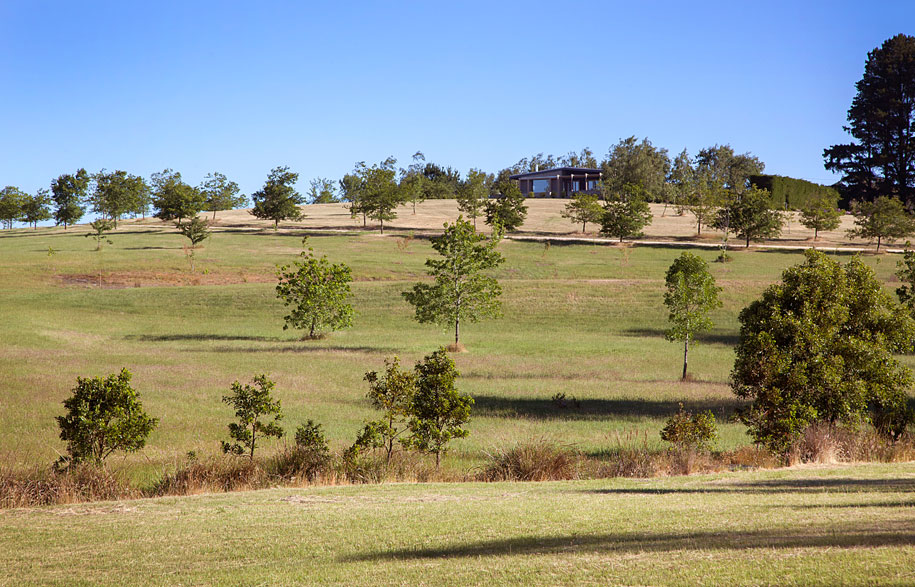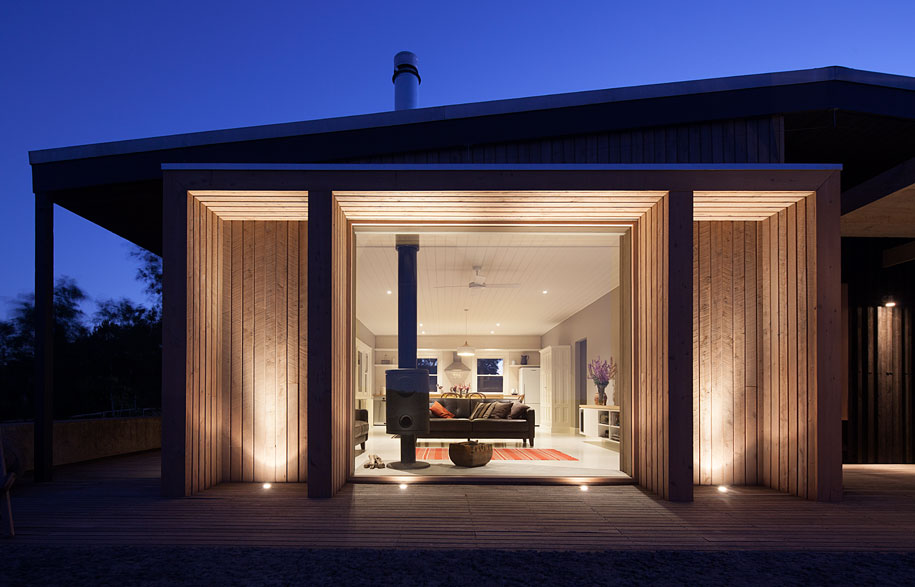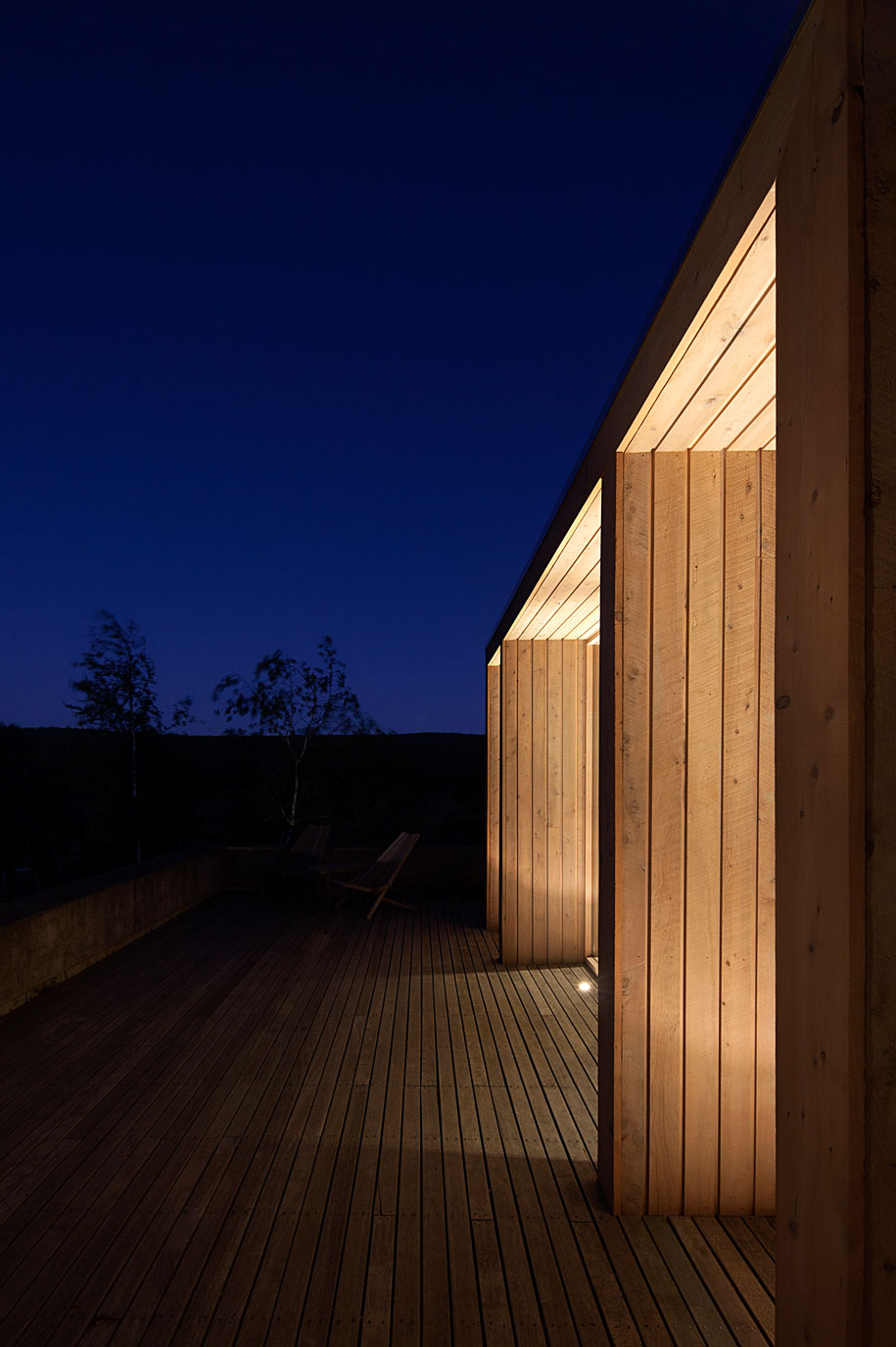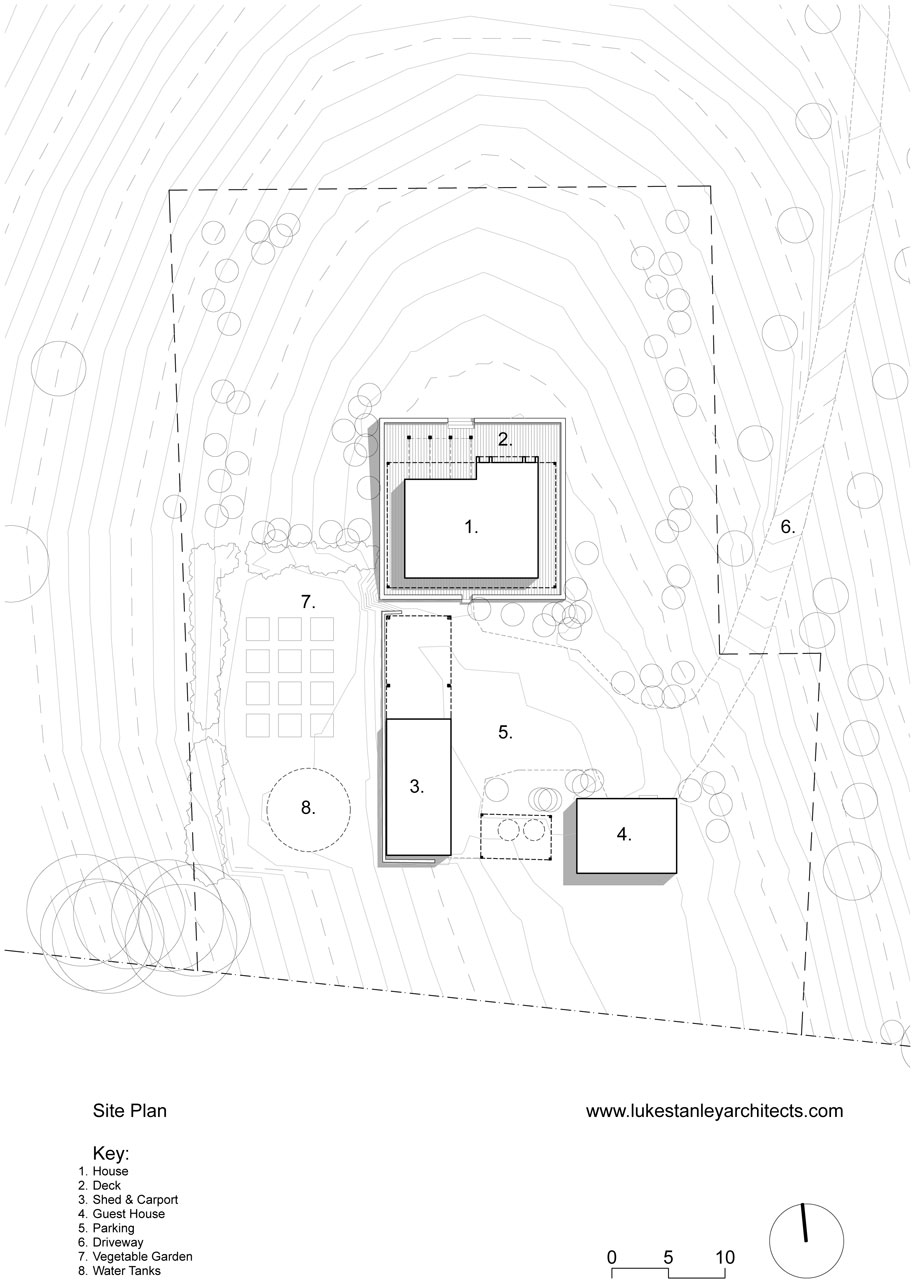 ---
Photography by Hilary Bradford Photography
DROPBOX
Architect: Luke Stanley Architects
Principle Architect & Project Architect: Luke Stanley
Kind of project: Renovation & extension to an existing weekender house.
Location: Langdons Hill, Victoria 3363 Australia
Parameters of project: 2 Beds, 1 Bathroom, Open plan Living/Dining/Kitchen, Plus a Shed & Carport
Areas: Existing House – 103m2. Extension to House – 8m2. Shed & Carport – 140m2
Date of project completion: October 2014
Luke Stanley Architects
lukestanleyarchitects.com
Tags: Home Architecture, House Architecture, Residential Architecture
---