Once the premise of a brave few, today a popularly pursued sustainability ideal; off grid living is steadily gaining widespread momentum. Despite the shift in collective perception – from 'hippie-dippie' philosophy to exemplar for sustainable living – life off grid remains largely uncharted.
What exactly is off grid living? We wonder en masse. Is it legal? Can you get internet? Does a beach shack count as an off grid house? What makes off grid homes so special? And where do kit homes or the tiny house movement fit in?
While the ins and outs of life and design for going off grid remain largely a mystery, the notion itself has never had a more profound resonance. Like it or not, life as we know it is has inevitably come to its end. The threats of climate change have been looming for years and have finally become too close to home. Add to that the current state of global pandemic and I think we can consider this Mother Nature's verbal warning.
Now that we are all more or less familiar with sustainability; living in isolation; and the pitfalls of consumerism, it seems a fitting time to reconsider off grid living upon closer inspection.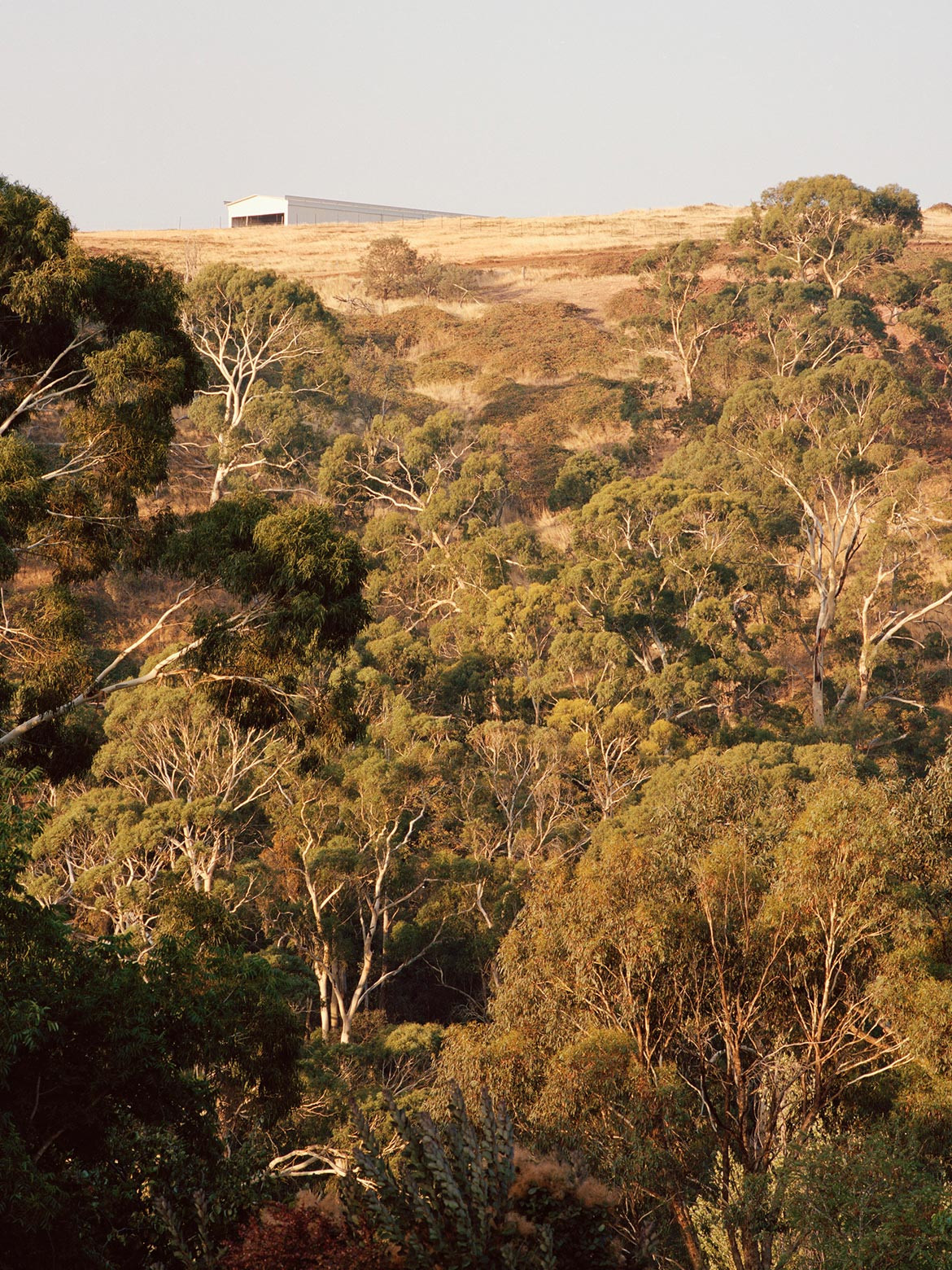 The Longhouse by Partners Hill, photographed by Rory Gardiner
Off grid living: a self-sufficient way of life
Rooted in a sentiment akin to 'living off the land', the crux of off grid living is being self-sufficient. Or more specifically, living without reliance on municipal utilities and/or services – one or more.  Ingenuity and resourcefulness come to the fore, as one must exploit what is at hand to develop systems for waste disposal, water storage and power generation independent of the grid.
Why would someone choose to cut themselves off from the steady supply of basic human needs like water or electricity? The answer to this is multifaceted. Aligning with the motivations of many social movements – from environmentalist to isolationist; minimalist to survivalist – going off grid beckons a diverse cult following. The move off grid is made all the more achievable, by its legality in Australia (pending council approval, of course), and the plethora of predesigned plans and prefab modular homes available on the market. Although the cost of building off the grid homes may surpass the cost of a conventional build, the future savings of investing in for example a solar system supported by solar batteries, will more than offset the initial outlays. Cult following aside, it's safe to say that the growing prestige of living off grid has more to do with the mainstream adoption of sustainable ideals than it does with the apocalypse or dissociation from civilisation.
Off the grid homes: self-sustaining housing
To use the words of the great British poet John Donne, "no man is an island entire of itself." Even the most self-sufficient of people requires a source from which to harvest their needs – for a life off grid, that source is the environment. Off grid architecture is, in a nutshell, the facilitator of off grid living – distinguishable by the state of harmony between habitat and inhabitants composed by off grid homes.
Though ultimately intended to be able fend for itself, an off grid house is designed not to exist as an island, but as part of an ecosystem. As a result, the stalwart self-sufficiency of off grid homes is counterbalanced by an intrinsic appreciation for the environment within which it exists. In design lingo, this is where passive solar design, climate-responsive design, biophilic design and the like come into play.
Because the vernacular of off grid architecture is grounded in sensitivities as opposed to conforming to a distinct style, off grid homes come in more shapes, sizes and forms than often presumed. Here are three vastly different, yet equally eloquently resolved, interpretations of off grid architecture from across the Indo Pacific Region.
1. Codifying the Kiwi Bach: Te Modular by Herbst Architects, New Zealand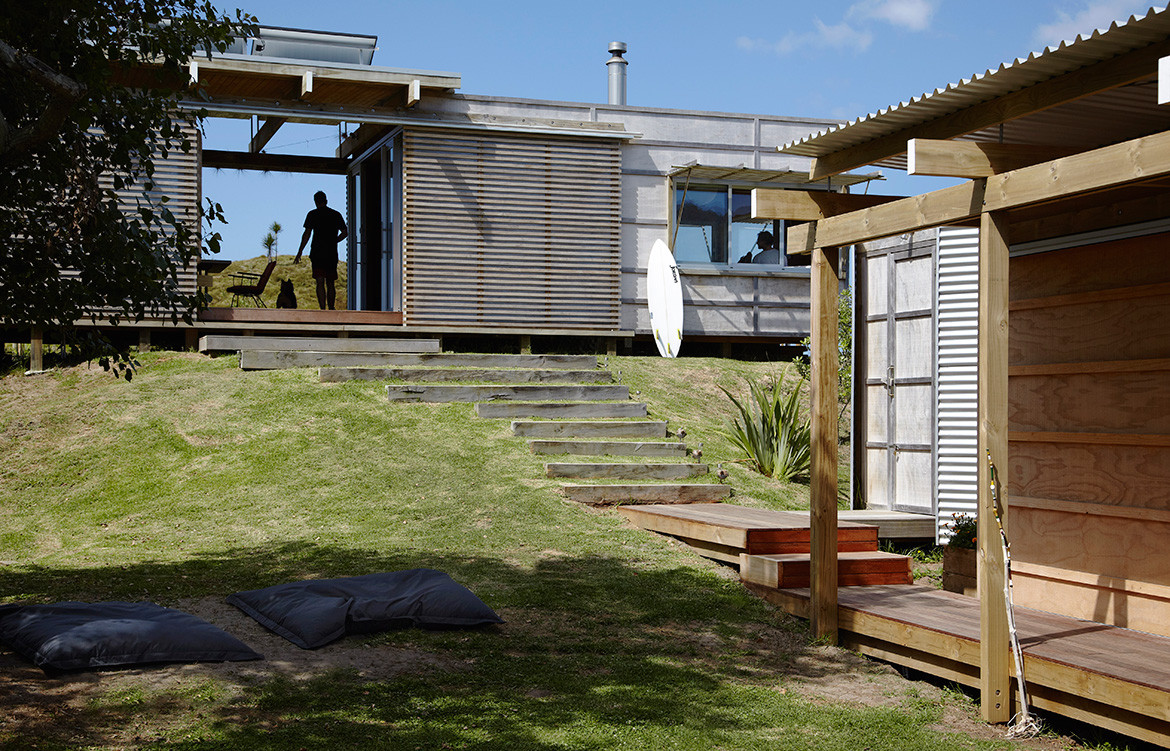 Located on Great Barrier Island, 100-kilometres from Auckland across New Zealand's Hauraki Gulf, this humble holiday cabin falls into the 'escape from society' category of off grid homes. While Great Barrier Island's physical contact with the mainland is not too bad, the island is cut off from centralised utilities. Te Modular makes up for this by being self sufficient for its inhabitants' water, electricity and sewerage needs.
The genesis of Te Modular's design came during the global financial crisis of c.2008. Nicola and Lance Herbst, partners in life and practice, found themselves with time up their sleeves to work on a passion project that had long been on their wish list: codifying the quintessential Kiwi Bach. With cost as a major priority, Te Modular consists of a solid, workable plan designed to expedite the labor-intensive design, specifications and documentation processes of a bach build. A universal design employing local construction, Te Modular architecture on a budget – not to be confused as a prefab build.
Totally a tiny 87-metres-squared, the bach is comprised of three freestanding components – a communal kitchen, living, and dining pod; a bathroom pod; and an optional sleeping pod. In materiality, scale and ethos, Te Modular is down-to-earth by design.
Photography by Jackie Meiring | Herbst Architects
2. Colonising unruly terrain: The Longhouse by Partners Hill, Australia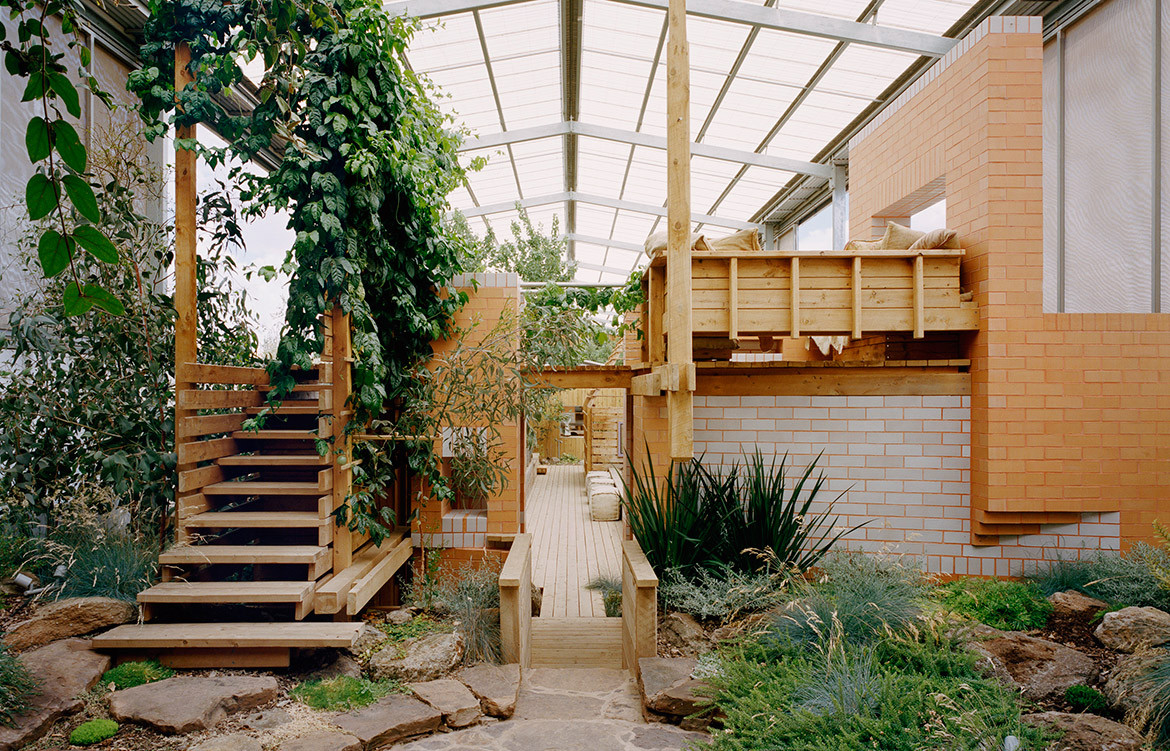 From the pinnacle of an elevated 20-acre plot, located just north of Daylesford in central Victoria, The Longhouse surveys an expanse of rolling plains and wild bushland. Visually, the enchanting vistas fit the bill for a rural utopia; environmentally, conditions are hard to weather. The Longhouse responds to this by autonomously tending to agricultural, ecological and water supply needs.
Designed with a utopian vision in mind, The Longhouse is a purpose-aligned container for living, learning, entertaining and cultivating. The residence plus boutique farm, garden kitchen, cooking school, and reception venue takes the form of a single, 110-metre long shed – conceptualised as a giant greenhouse, whose built form would be big enough and resilient enough for the landscape to survive from within. Its roof area has been meticulously calculated to harvest sufficient precious rainwater to service the house, garden and cooking school – plus keep reserves for contingent use and bushfire defence.
Underpinned by principles of economy and sustainability, The Longhouse is built to passive house standards, with very few heating and cooling inputs. "It emphasises how much – or how little – you need for a few people to survive and thrive," says architect Timothy Hill, "a handful of animals, enough water and year-round crops."
Photography by Rory Gardiner | Partners Hill
3. Assimilating nature: Shade House by Ayutt and Associates design (AAd), Thailand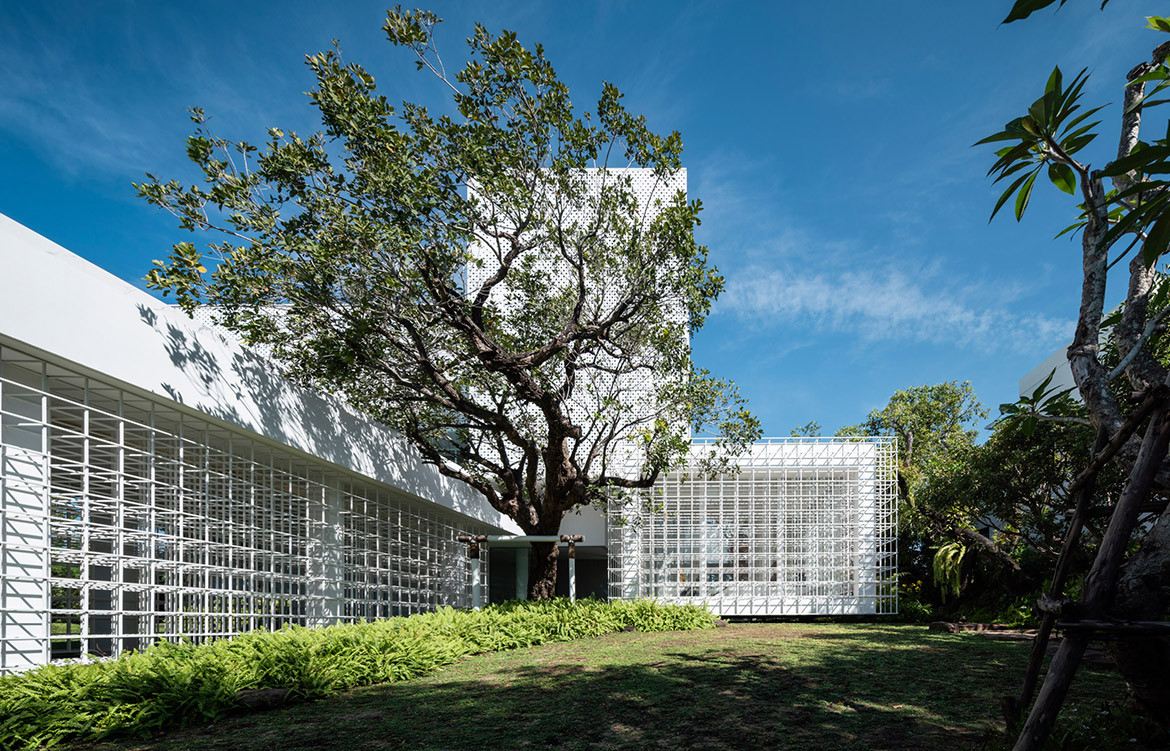 Amidst the rapid growth of Thailand's urban populace and high-rise developments of Bangkok, Shade House seeks to reconcile urbanity with nature, while tending to the peace, comfort and privacy needs of its inhabitants. Implanted with an autonomous ecosystem, the self-sustainable building has been designed with provision to become a part of a larger urban ecology and a solution for next generation housing.
Embodying an appreciation for mental wellbeing, Buddhist ideals and connection to nature, Shade House thrives thanks to its inimitably biophilic and responsive design. Mitigating Thailand's sub-tropical climate, a façade of perforated aluminium panels welcomes sunlight in, heat out and airflow through the interior volumes. On a 39-degree-celcius summer's day, these panels are capable of maintaining a comfortable 26-degrees inside.
Ecologically autonomous and spatially immersive, the landscaping of Shade House property is responsive to how inhabitants move through and utilise spaces. A waterfall and lotus pond bring tranquility to the Buddhist pavilion; a formal milieu greets guests at the parking bay; pared-back pocket gardens feature on the upper floors; the journey concludes with a fruit garden on the rooftop. As time goes by, the greenery will swallow the white background, and the inhabitants of Shade House will age peacefully and naturally in harmony with the trees.
Photography by Sofography | Ayutt and Associates design
We think you might also like these 5 houses designed to thrive in sub-tropical climes
---