It's not often that architects get a client that wants to be challenged. That's rarely the case for anyone who takes a client. But that was exactly the case for B.E Architecture when working on Armadale Residence in Melbourne. Director Andrew Piva remembers the "vibrant" couple as accepting of the teams' ideas and embracing recommendations for the architecture, landscaping, furniture, and even artworks.
The architectural brief was essentially one of downsizing: the clients no longer needed the generous space their previous family home provided and were looking to create a home –equally luxurious – yet without so much superfluous space between the two of them.
Two of the key – yet contrasting ­– elements within the brief were to be set back and protected from the street while simultaneously providing plenty of natural light. B.E Architecture was able to achieve this through site orientation and a considered selection of materials appropriate to the heating and cooling of the residence.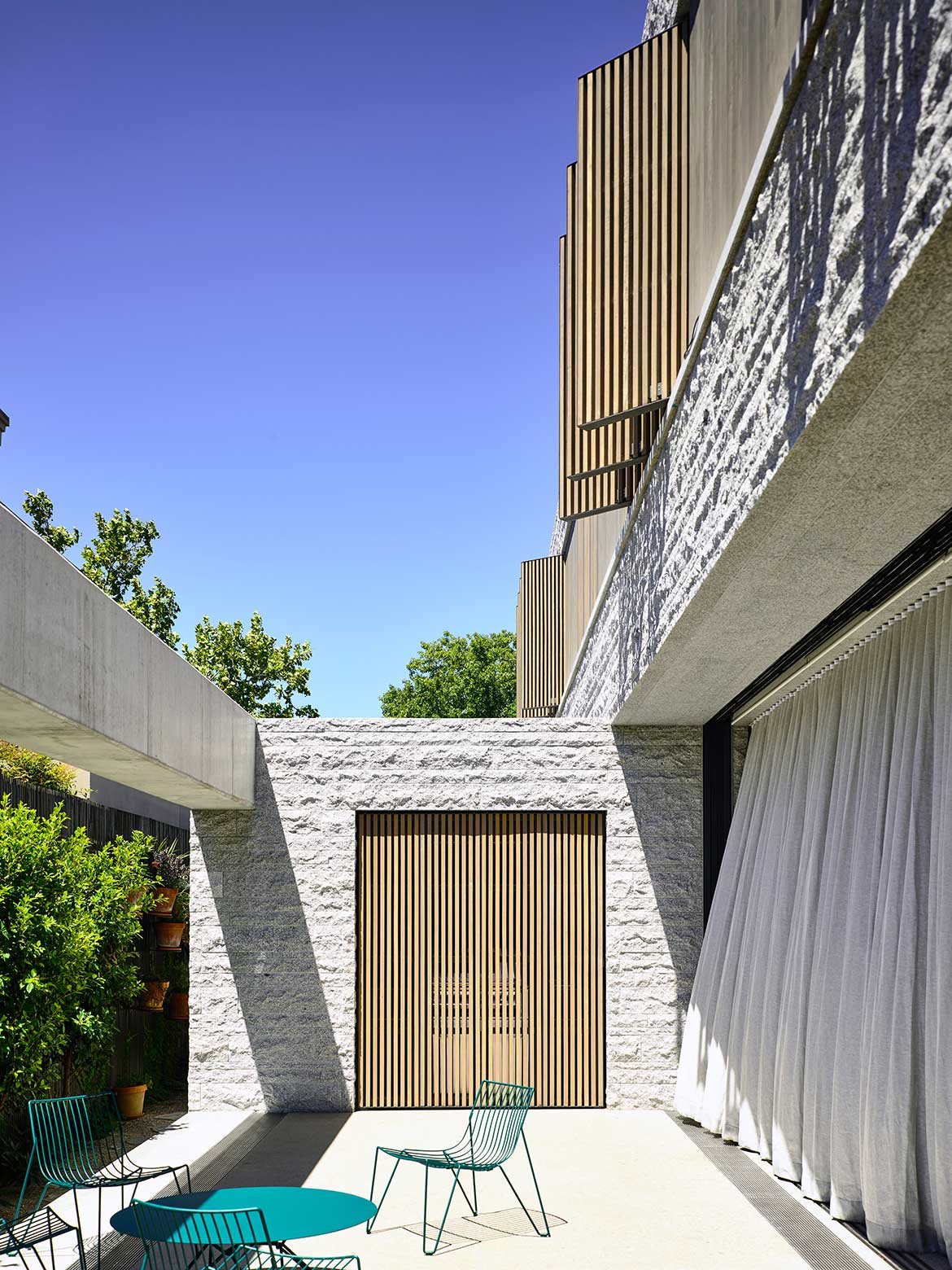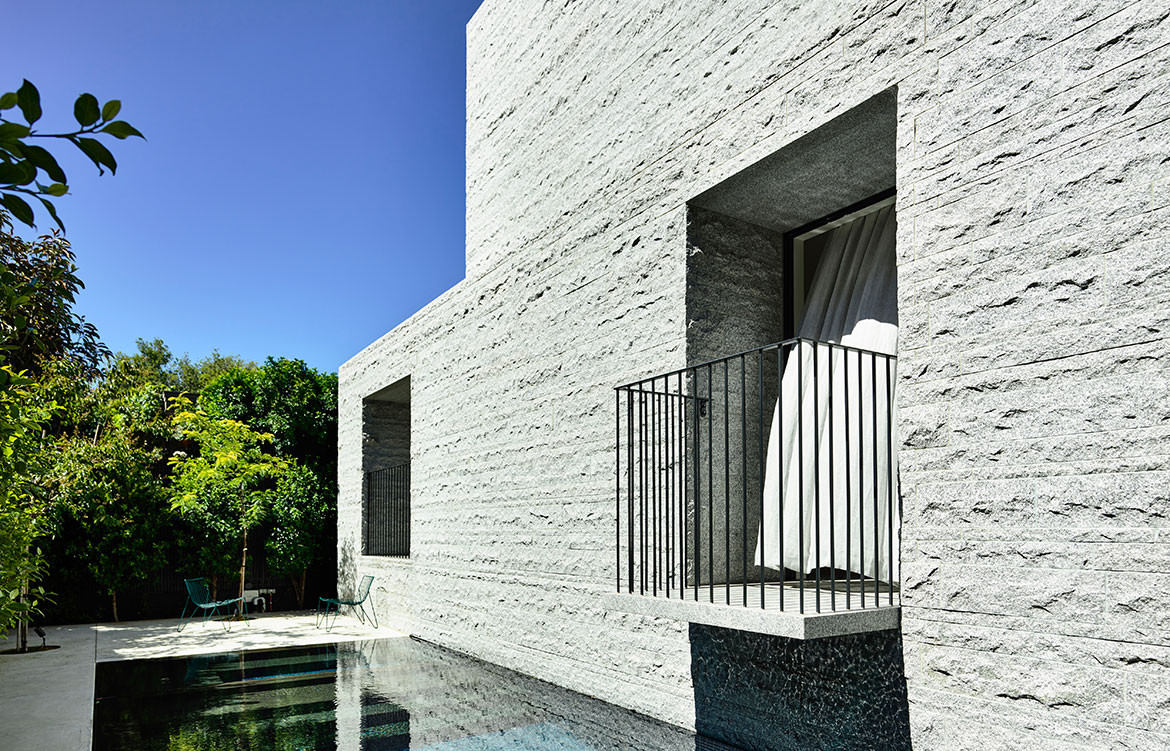 "All living areas and bedrooms have access to north-facing light," says Andrew. "The ground floor has a series of retractable glazed sliding doors so that the living area extends onto the external terrace. The first floor bedroom windows have a series of automated hinged timber battened screens to control the sun in the hotter summer months, as well as being able to close down the building in the night time, like you would with a traditional shutter."
The exterior of the residence is formed from granite and despite its robust and solid appearance, the material in fact allows light to refract over the stone. "Once we began to explore the material, we found many interesting ways to cut and finish it so that there is a series of experience in the one material," says Andrew. "For the main form, we cut through volumes so that vertical surfaces are textured and horizontal ones are honed."
Inside, the granite theme is continued in the form of custom-designed lights, benches, balconies, bathtubs and basins. All at the hands of B.E Architecture.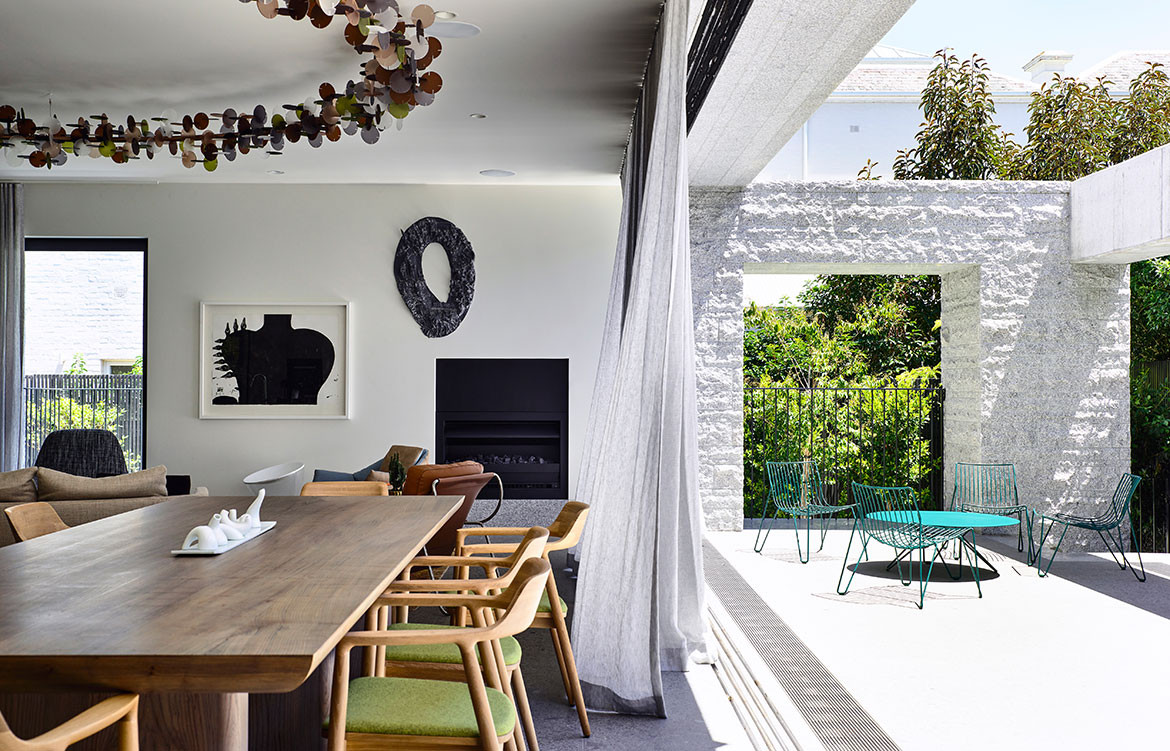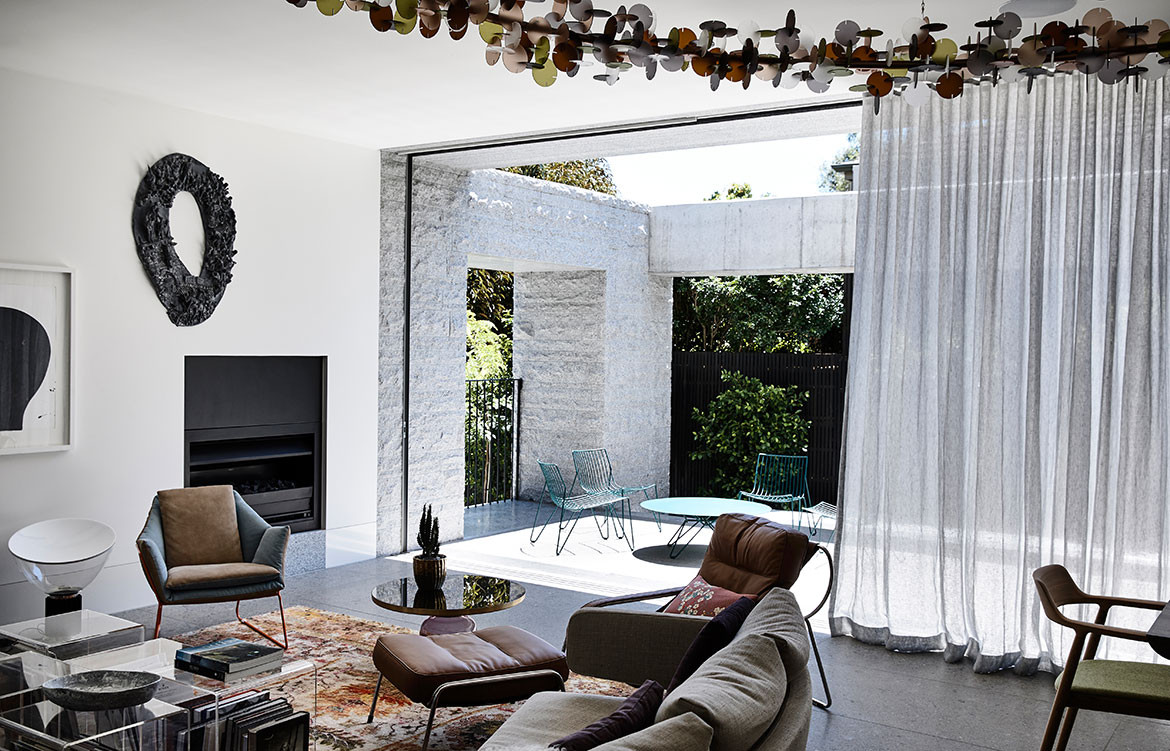 Low maintenance exterior gardens surround the property furthering the feeling being secluded in nature in the face of an inner city locality. "The rooms are purpose-built to meet the couple's needs including shared study with two desks and an extra-large master ensuite including a private outdoor shower in a secluded Japanese garden. This is an unexpected level of privacy for an inner city home," says Andrew.
Since moving in the clients enjoy waking up each morning to dappled light making its way through the trees into their upper level bedroom. Seeing the gardens in the front courtyard mature and fill out is something that both the clients and Andrew can enjoy.
B.E Architecture
bearchitecture.com
Photography by Derek Swalwell
Dissection Information
Perspex Ring Light custom-designed by B.E Architecture
Prince Chairs from Minotti
Maggiolina Chair from Zanotta
Bell Table from Classicon
Taccia Floor Lamp from Flos
Heather B. Swann, ink drawing
Mark Hilton, 'dontworry', relief sculpture
Perspex display box coffee table, custom-designed by B.E Architecture
Solid granite bath, custom-designed by B.E Architecture, made by EcoOutdoor
Solid granite basin, custom-designed by B.E Architecture, made by EcoOutdoor
Tapware in bathroom from Brodware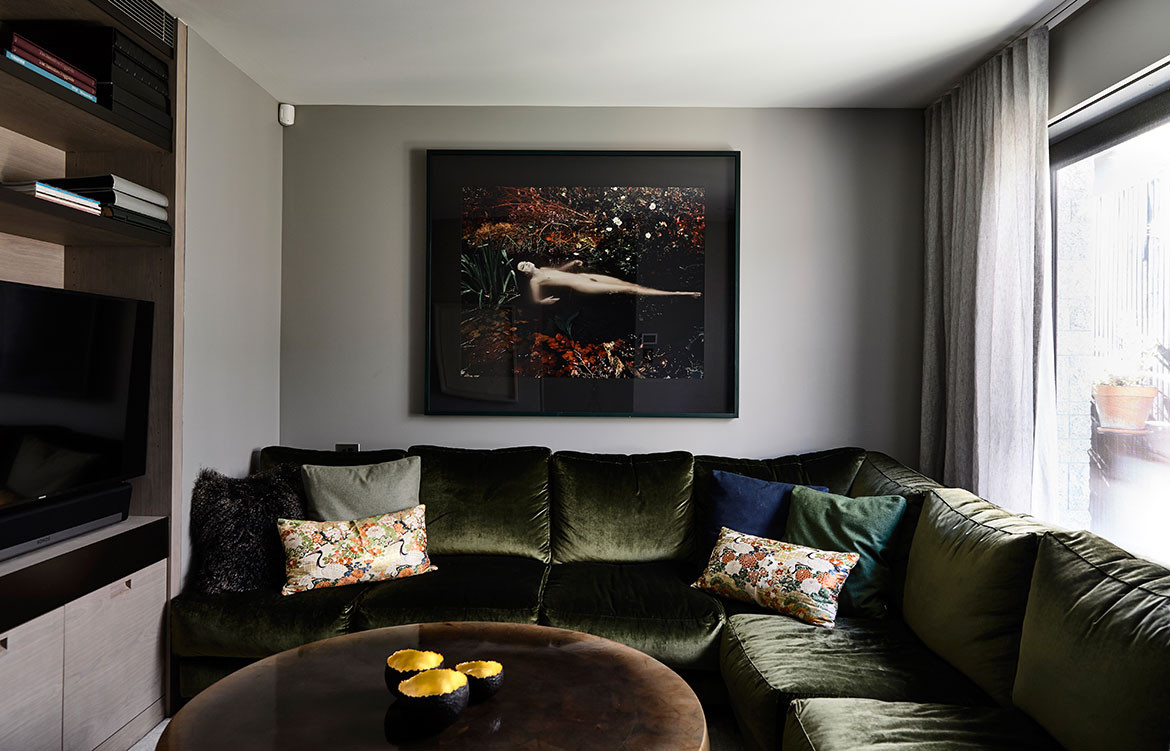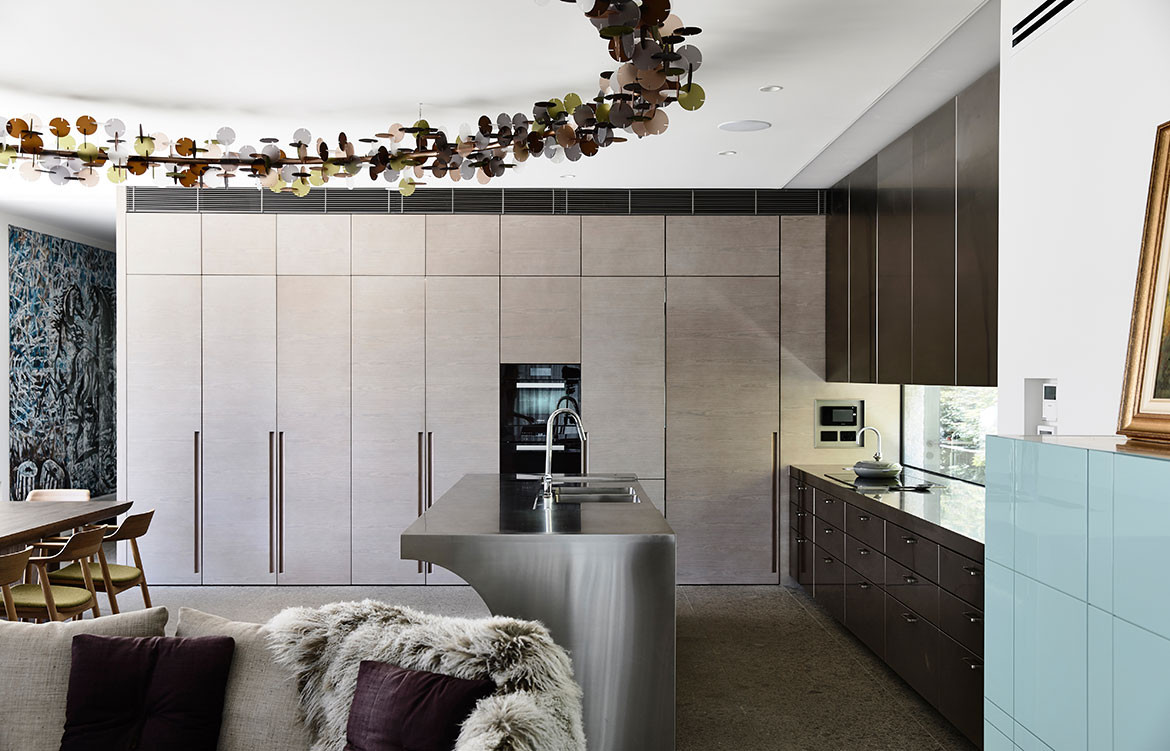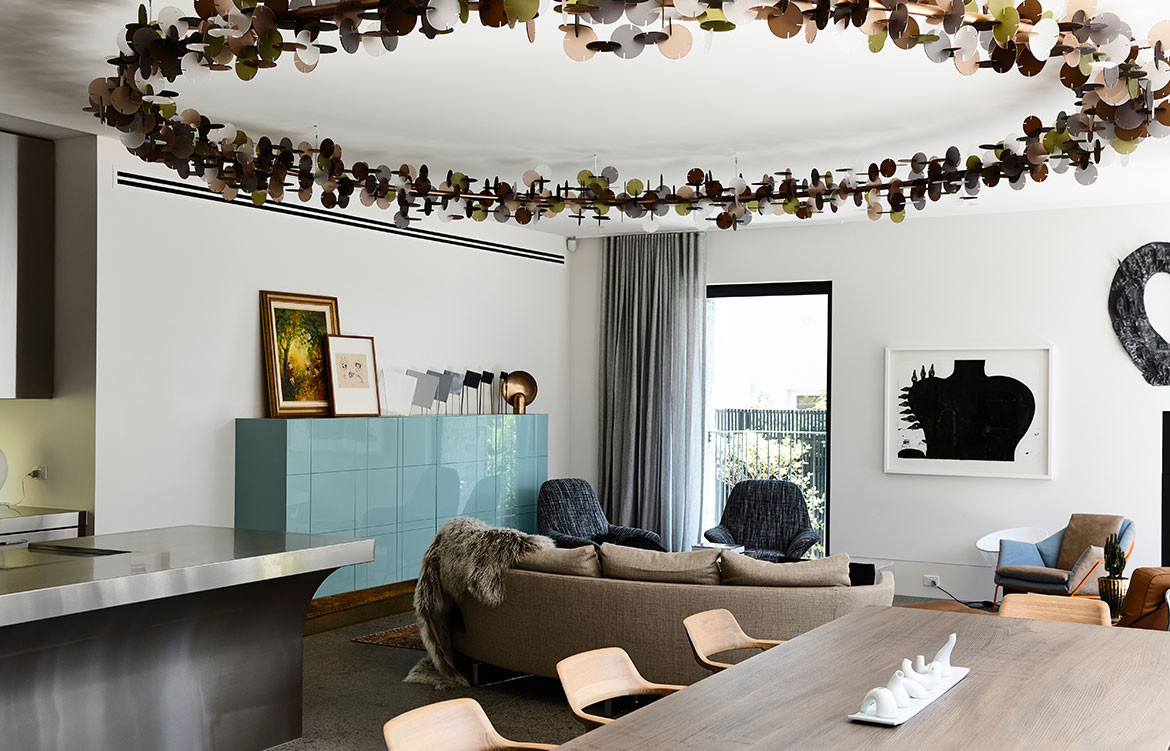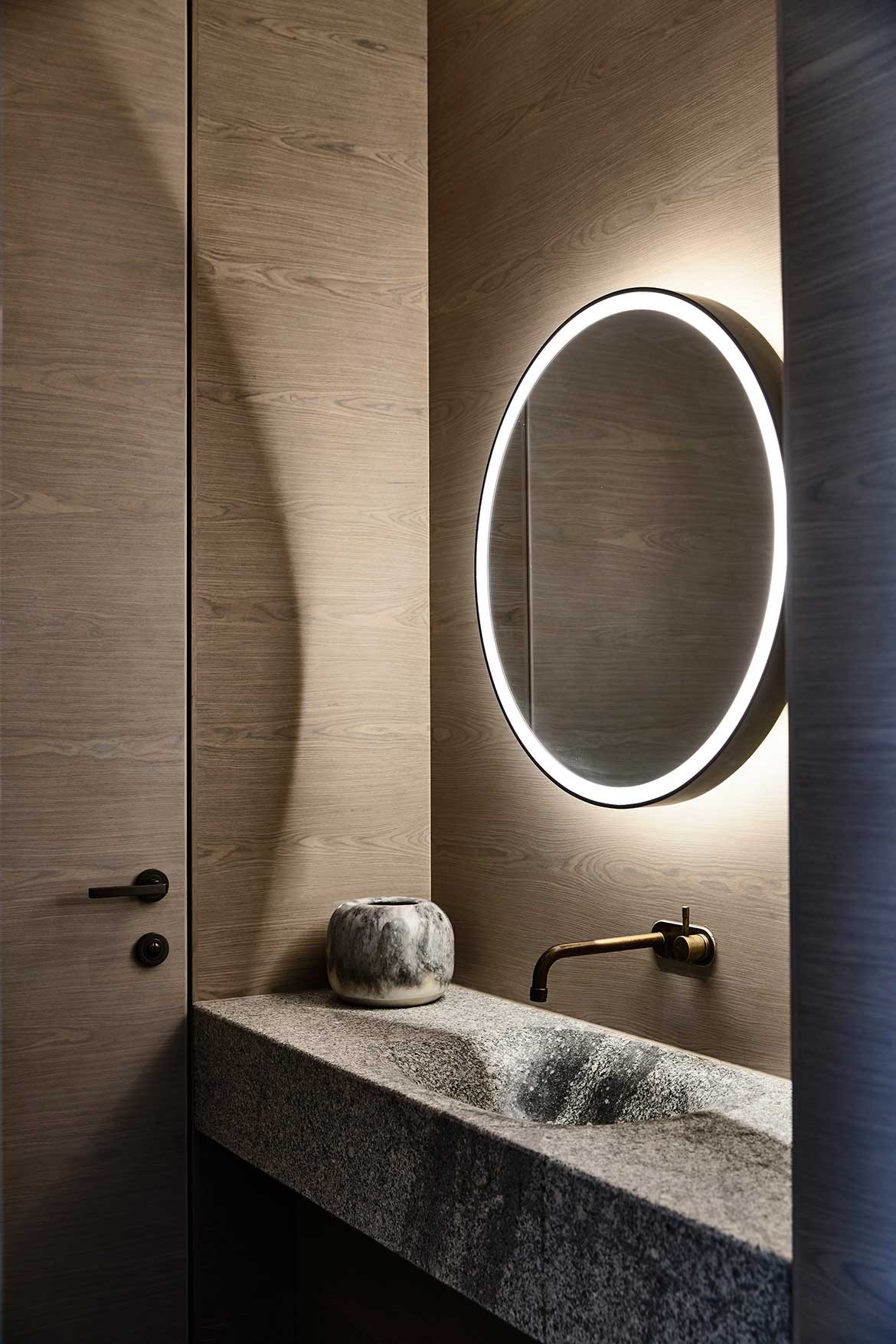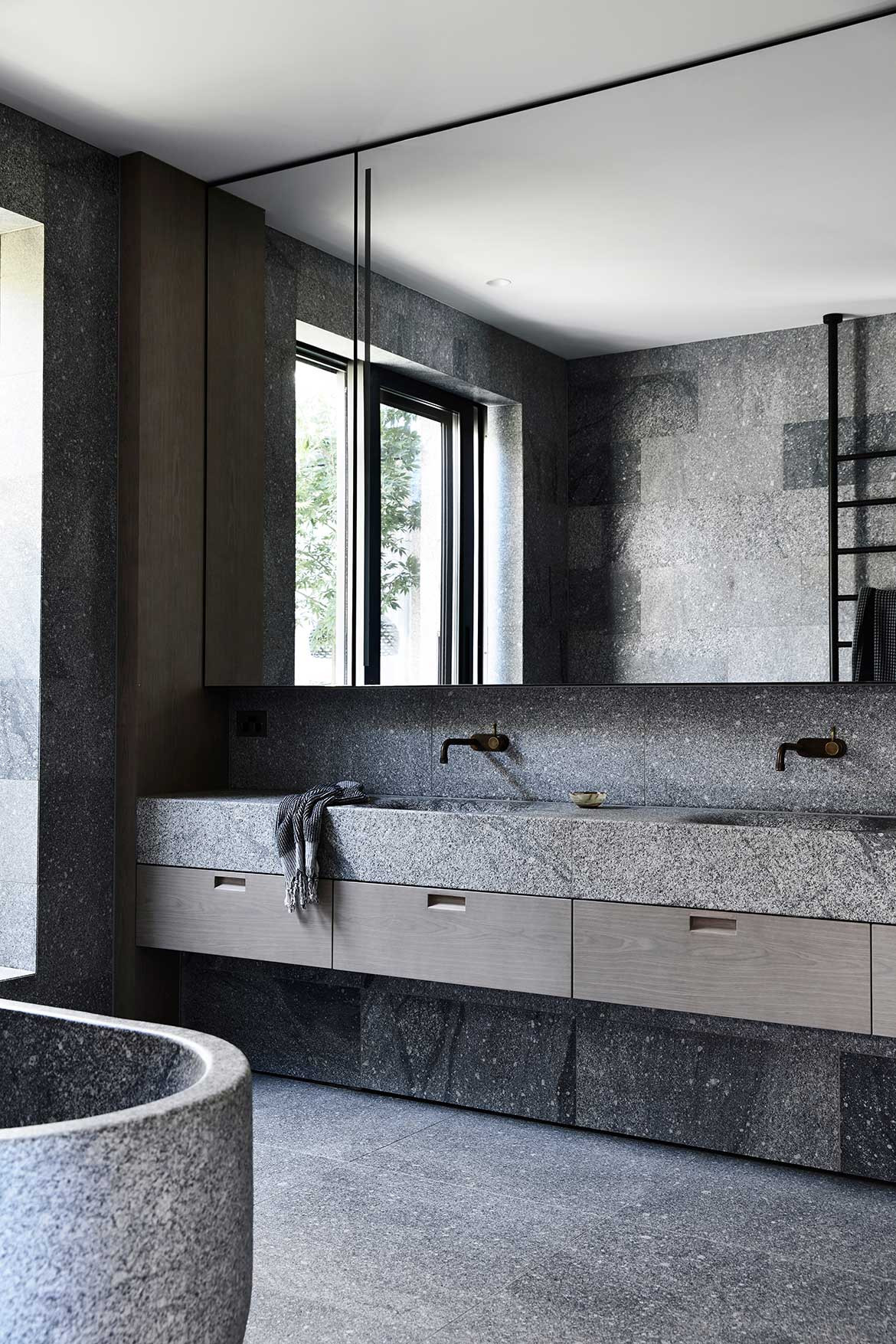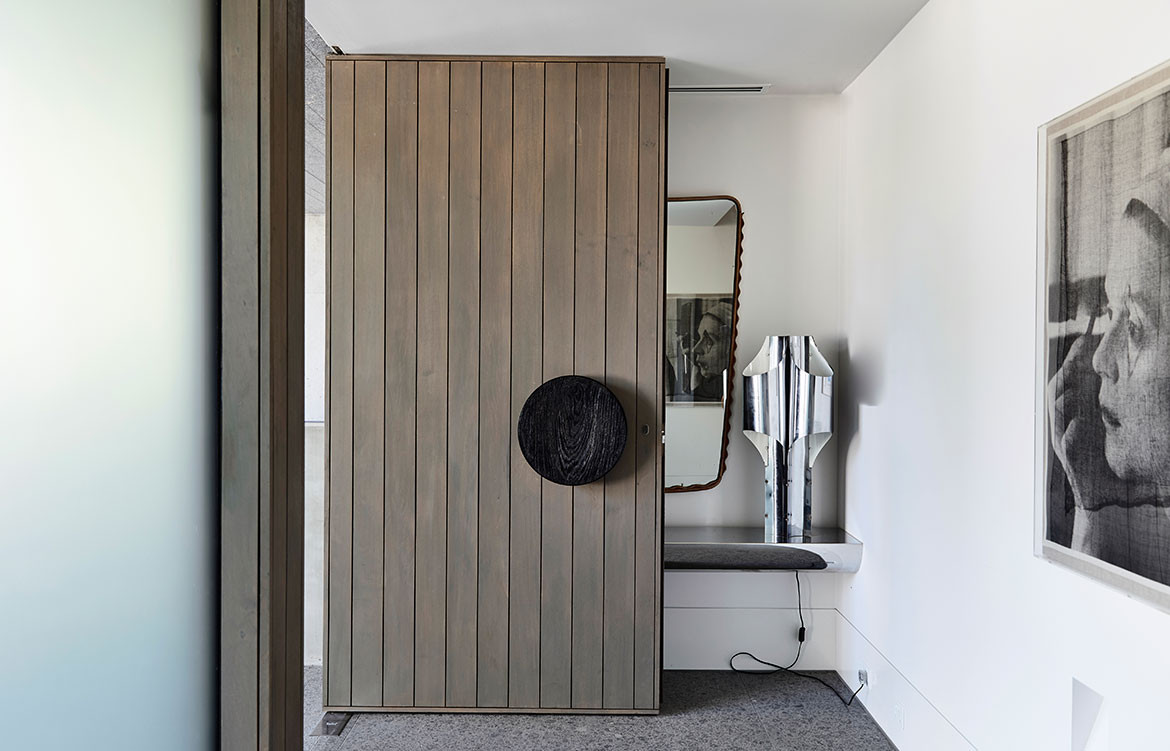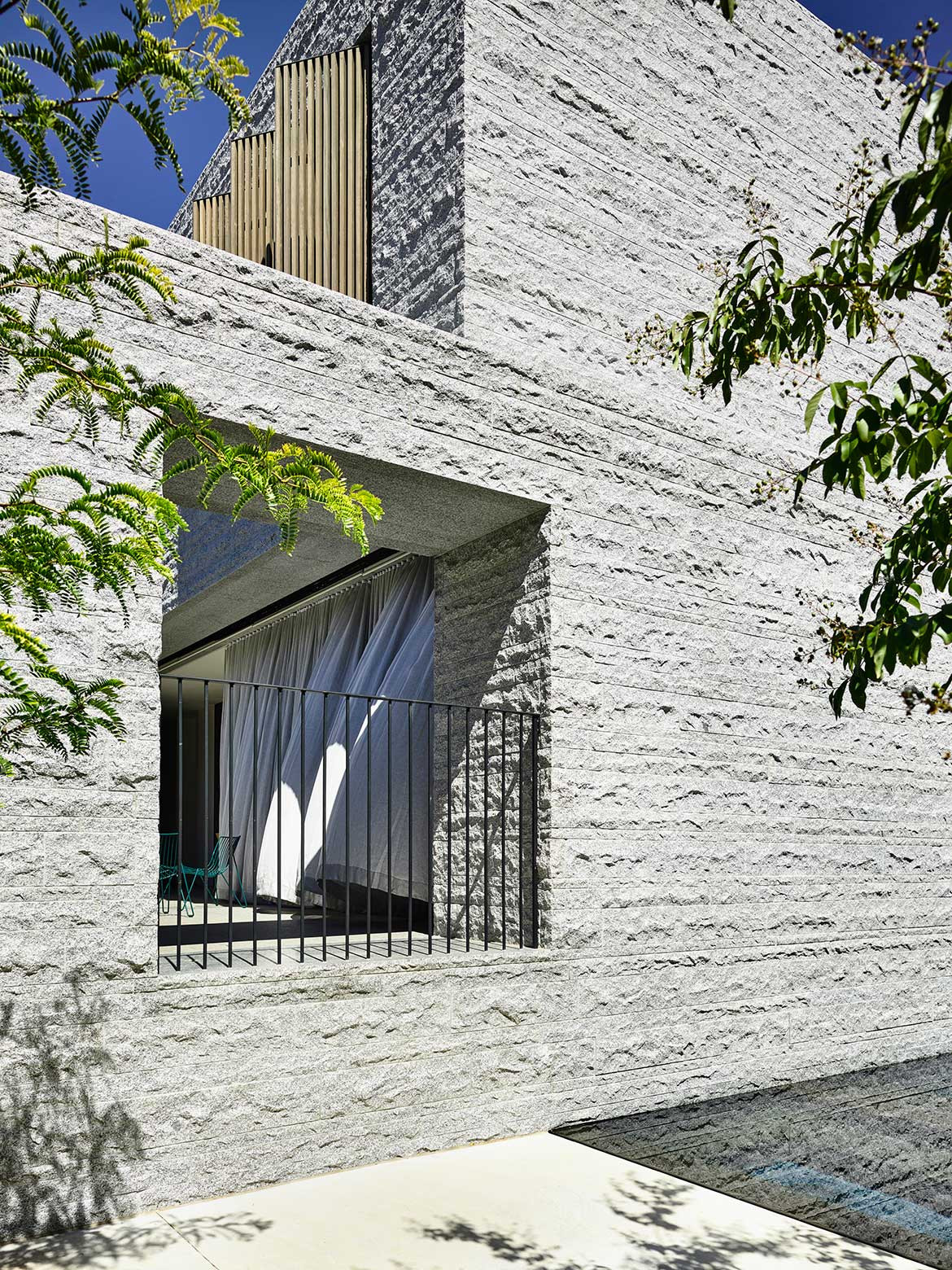 We think you might also like South Coogee House by Madeleine Blanchfield Architects
---