Dominique and Duncan Stewart first renovated their Armadale house in 2006, asking Pleysier Perkins to enlarge and renovate what was a double-storey warehouse. They extended the ground and upper floor to turn it into a three-bedroom house with a roof deck at first-floor level. Ten years on and three children later, the Stewarts approached Pleysier Perkins to add another level, as a "hide-out" for the parents. This would provide Dominique and Duncan with a separate and more generous master suite and give their children the whole middle level of the house.
The concept was to perch a penthouse on top, set back from the existing view line and put it in contrast to the old building. Pleysier Perkins describes the project as "an adventurous and complicated journey." They originally considered prefabricated options for a quicker solution, but the local heritage overlay limited the height of the building. So, they engaged a builder to carefully insert new steel members to support another level on the existing structure, taking off the existing roof and protecting the interior all in the midst of winter. "Everything is possible, if you only put your mind to it and have a good team," says Berit Barton, Studio Director of Pleysier Perkins. "We're proud that we proved people wrong who said it would be 'too hard,' 'nuts' or even 'impossible'."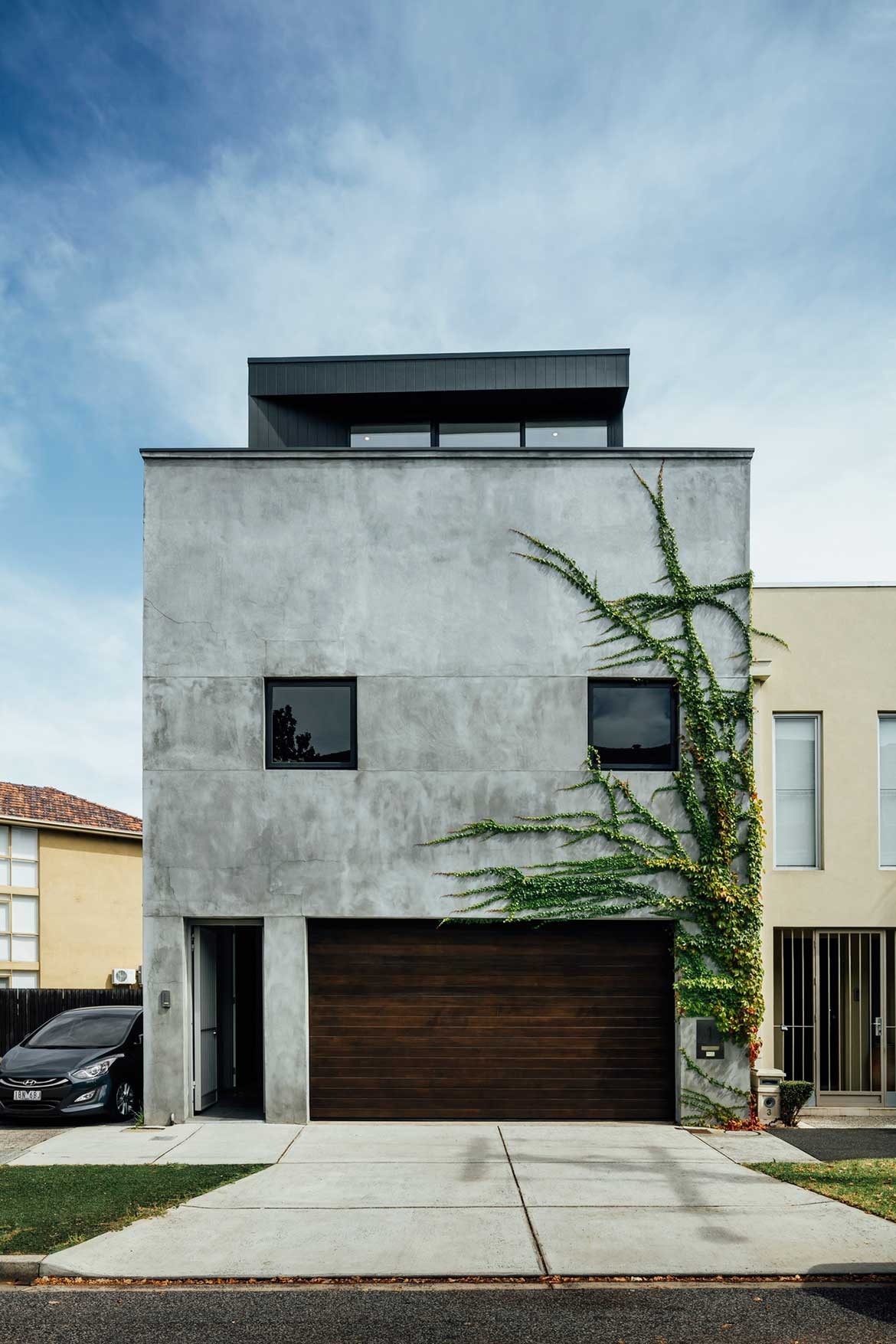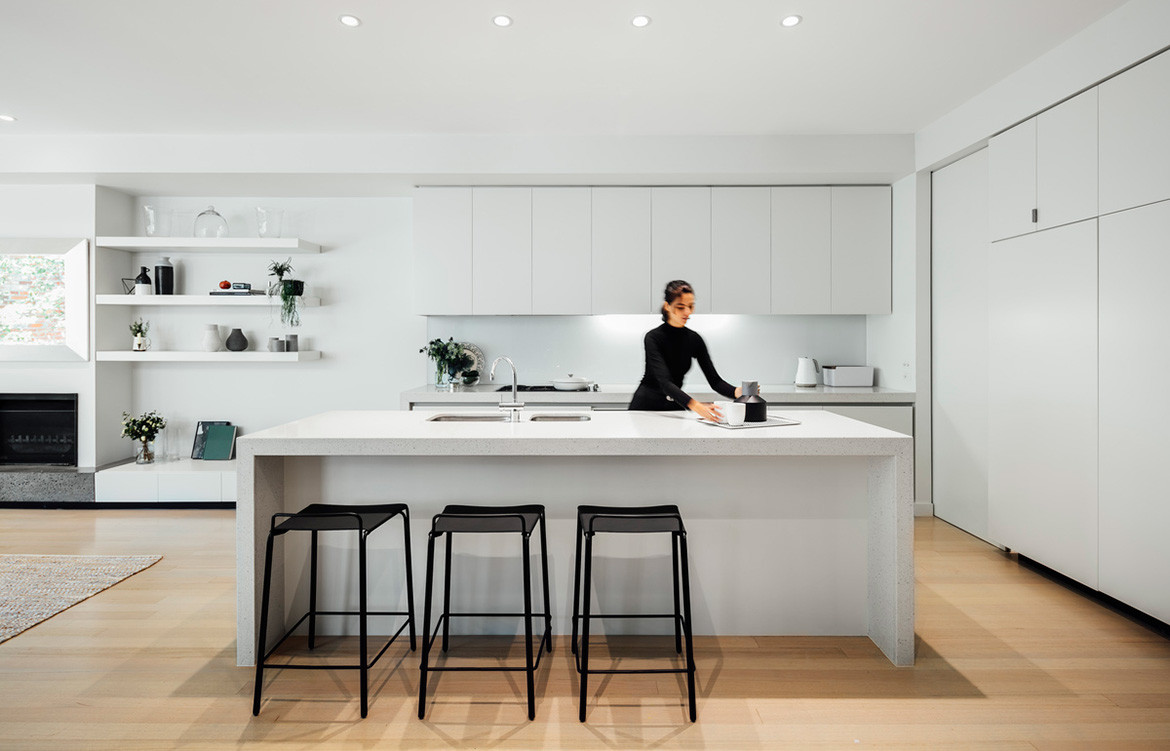 The top floor is accessed via a spiral staircase strategically situated beneath a skylight, providing both a sculptural and practical solution. "It was the only way to fit stairs that wouldn't eat up valuable space – it fit right in the space of the old walk-in robe. The skylight introduces even more drama and light into the beautiful sculpture," says Berit. Up the stairs, the new top floor has a master bedroom with a daybed and desk, generous ensuite and extensive walk-in robe. It captures views of the city, preserves the skylights on the middle level and introduces more built-in joinery to optimise storage and space for the family of five.
The penthouse is a warm and relaxed environment with a simple palette of timber, natural stone and soft whites and greys. "The penthouse level is designed to feel like a different world, like a holiday retreat, inspired by hotels they had stayed at, but with a more homely and private touch," says Berit. Externally, the sharp black lines of the penthouse addition contrast as well as complement the existing building's rough render finish.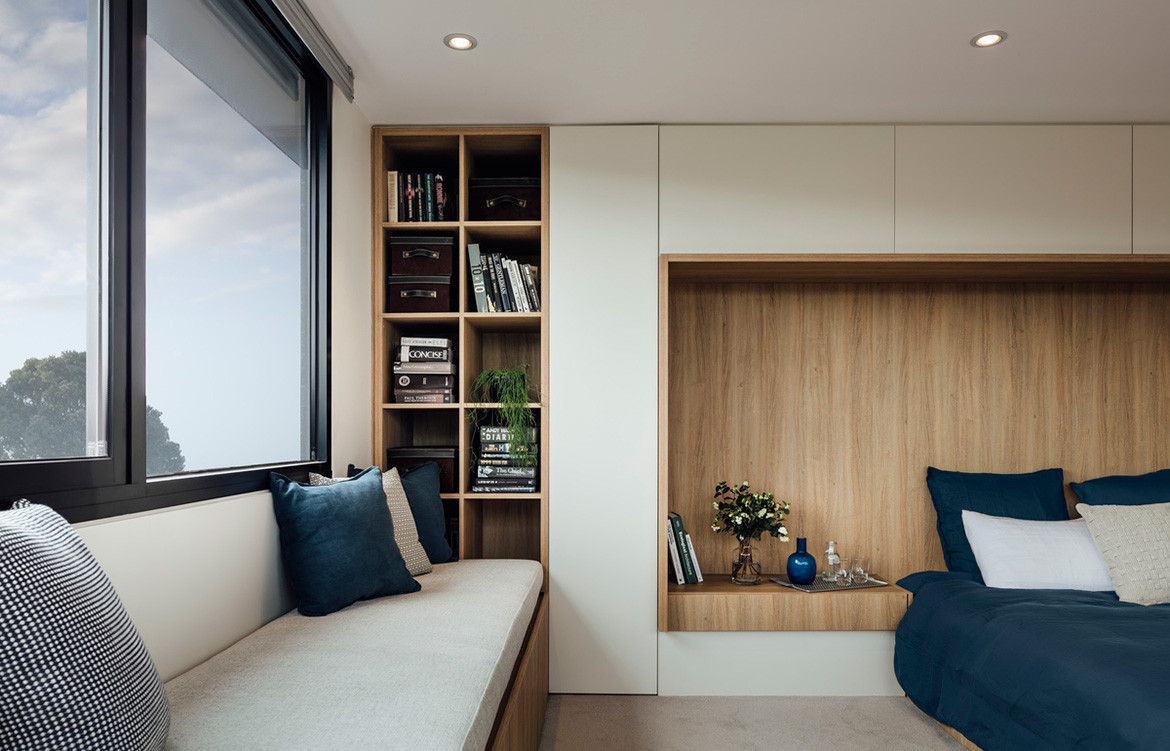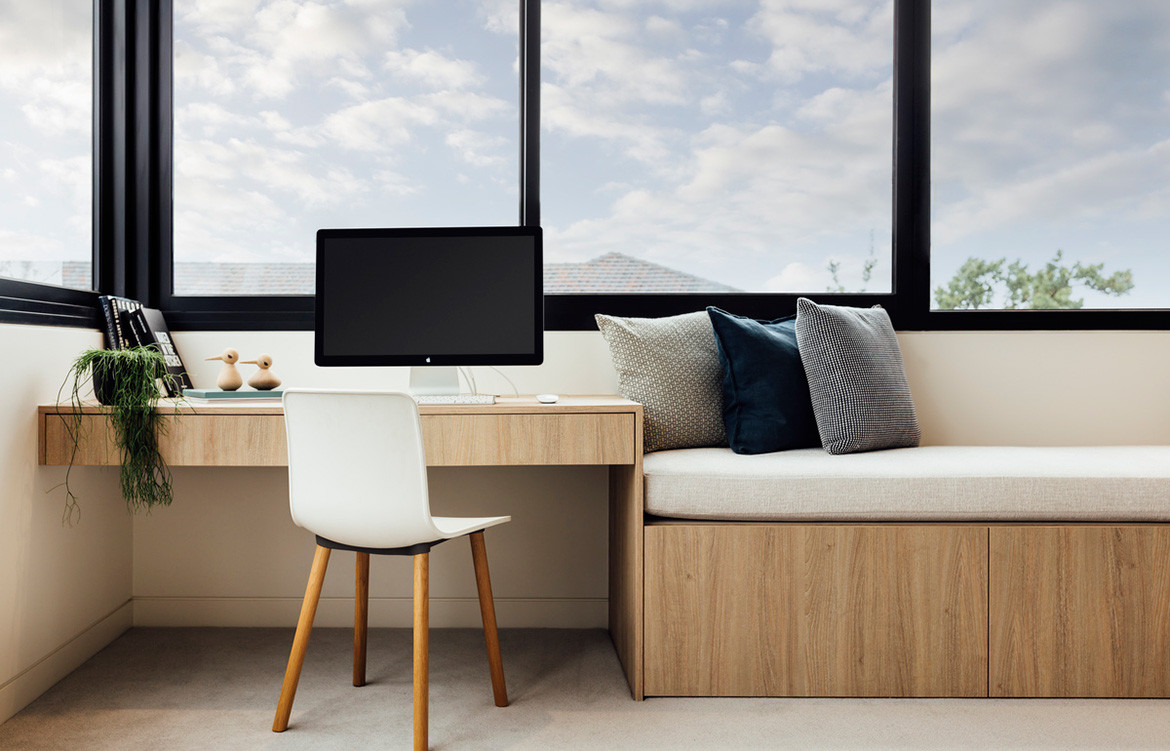 As Dominique and Duncan's family grows up, so too does their house. Despite the very small footprint, by going up with a penthouse, they now have a four-bedroom home with a backyard and double garage. "This sets another example for rethinking our urban living and reassessing our priorities with regards to quality over quantity," says Berit.
Pleysier Perkins
pleysierperkins.com.au
Photography by Michael Kai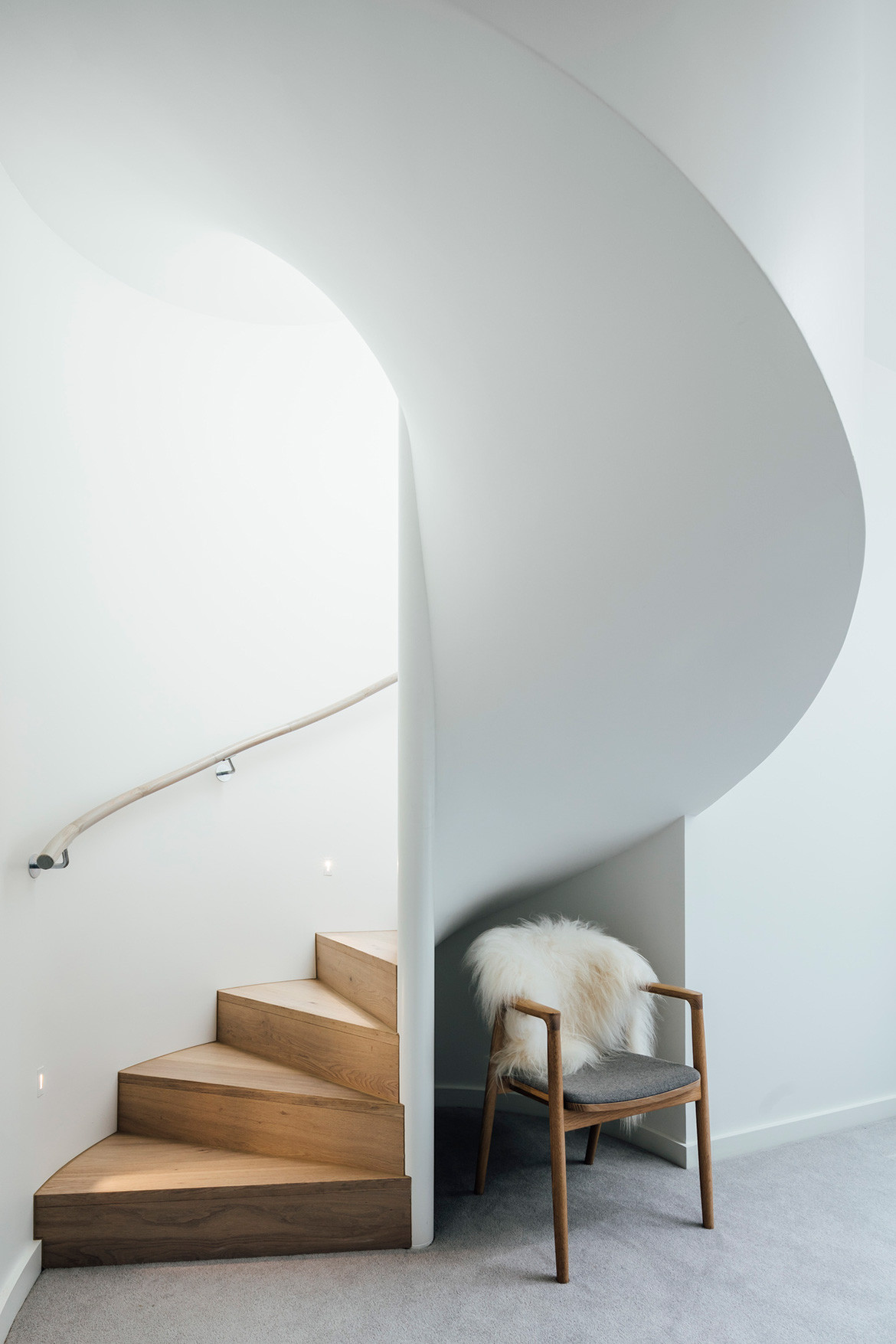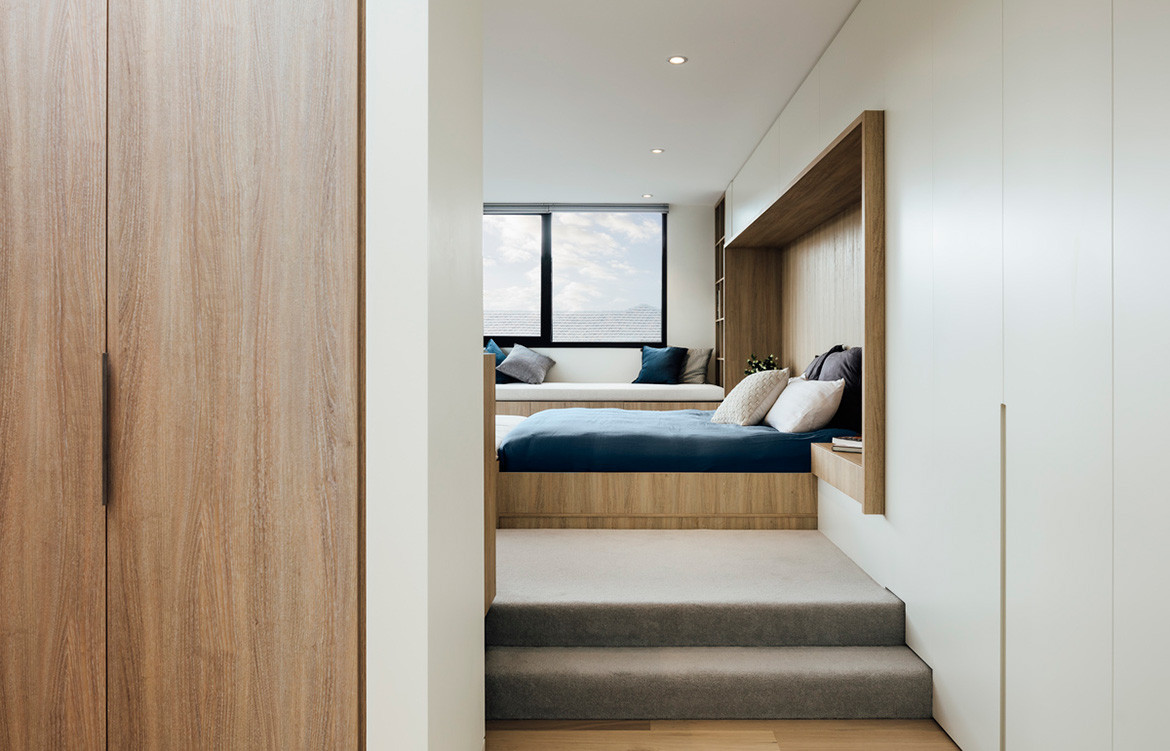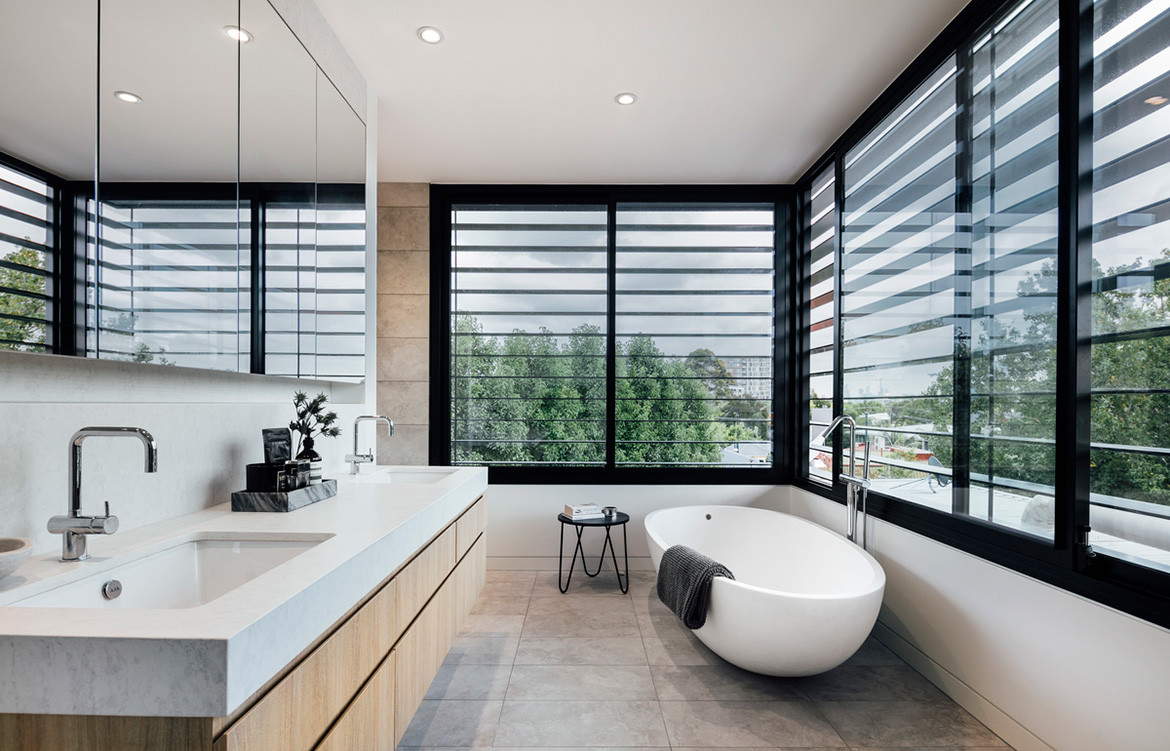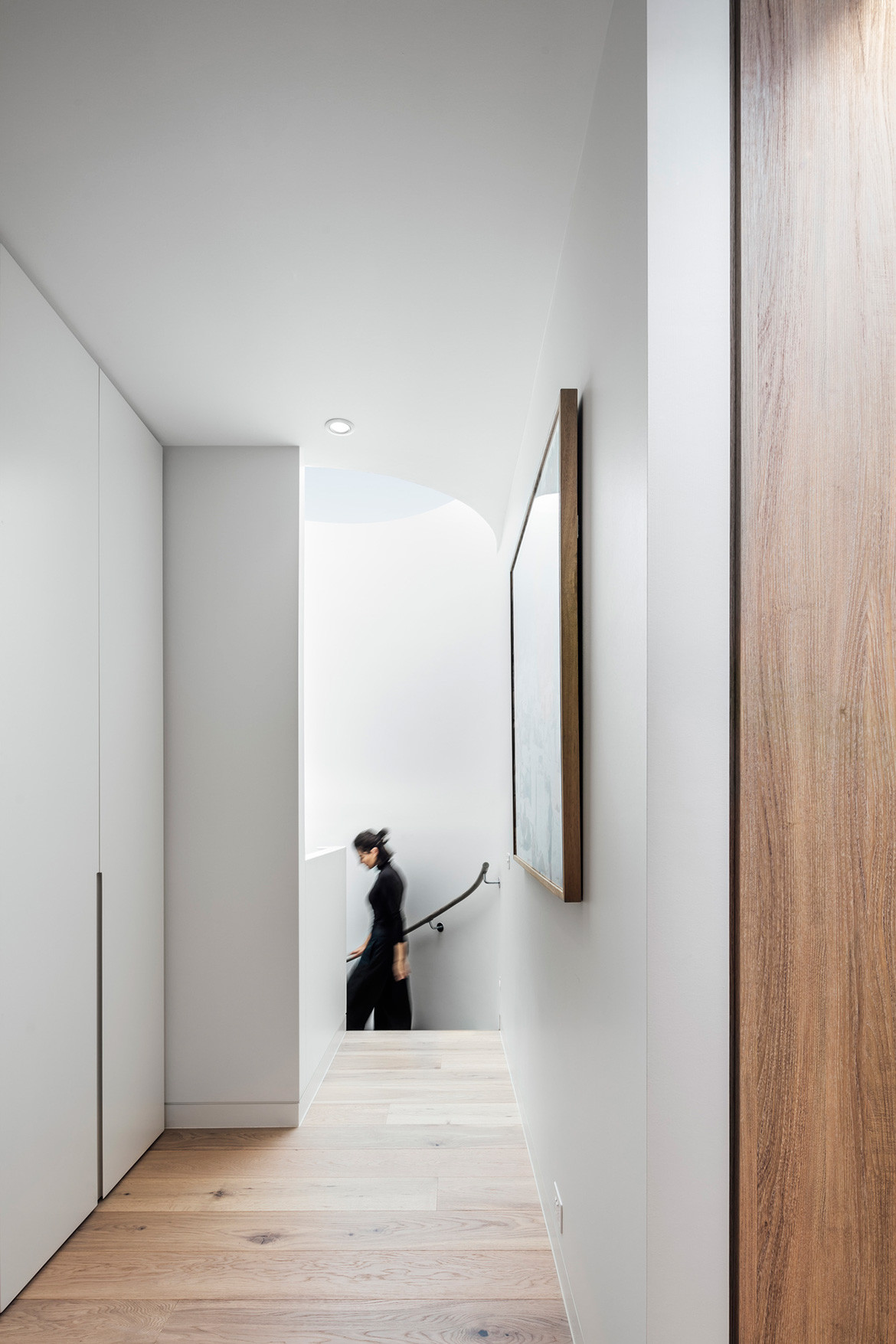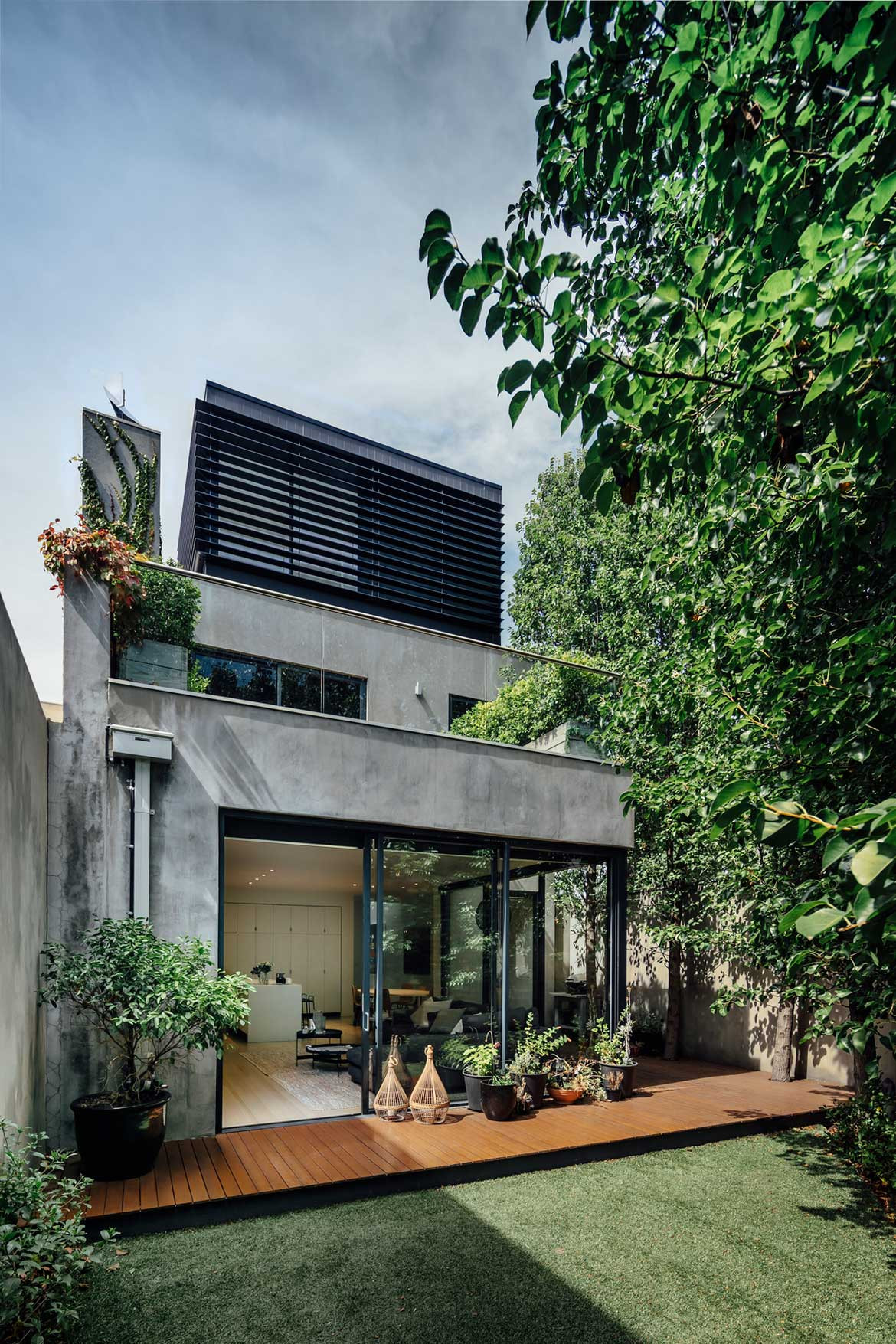 We think you might also like Yangsan House by Architects Group Raum
---