"At once soothingly intimate and undeniably luxurious," are the words Jodie Fried uses to describe the Armadillo & Co Sydney showroom. As the luxury rug brand's co-founder, she might be a touch biased, but there are no grounds on which one could reasonably disagree.
As the brand's first Australian retail store, the Armadillo & Co Sydney showroom has garnered a lot of attention since it opened its doors early November 2019. Designed by David Goss of the eponymous Studio Goss, the 385-square-metre, gallery-esque space is an apt representation of the brand.
Through subtle shifts in light, texture and Le Corbusier's Chandigarh and concrete palettes, David has designed an unmatched retail experience. "We wanted to create a sensory spatial environment that represents the Armadillo & Co of today and the future at the forefront of contemporary design," says the brand's other half, Sally Pottharst.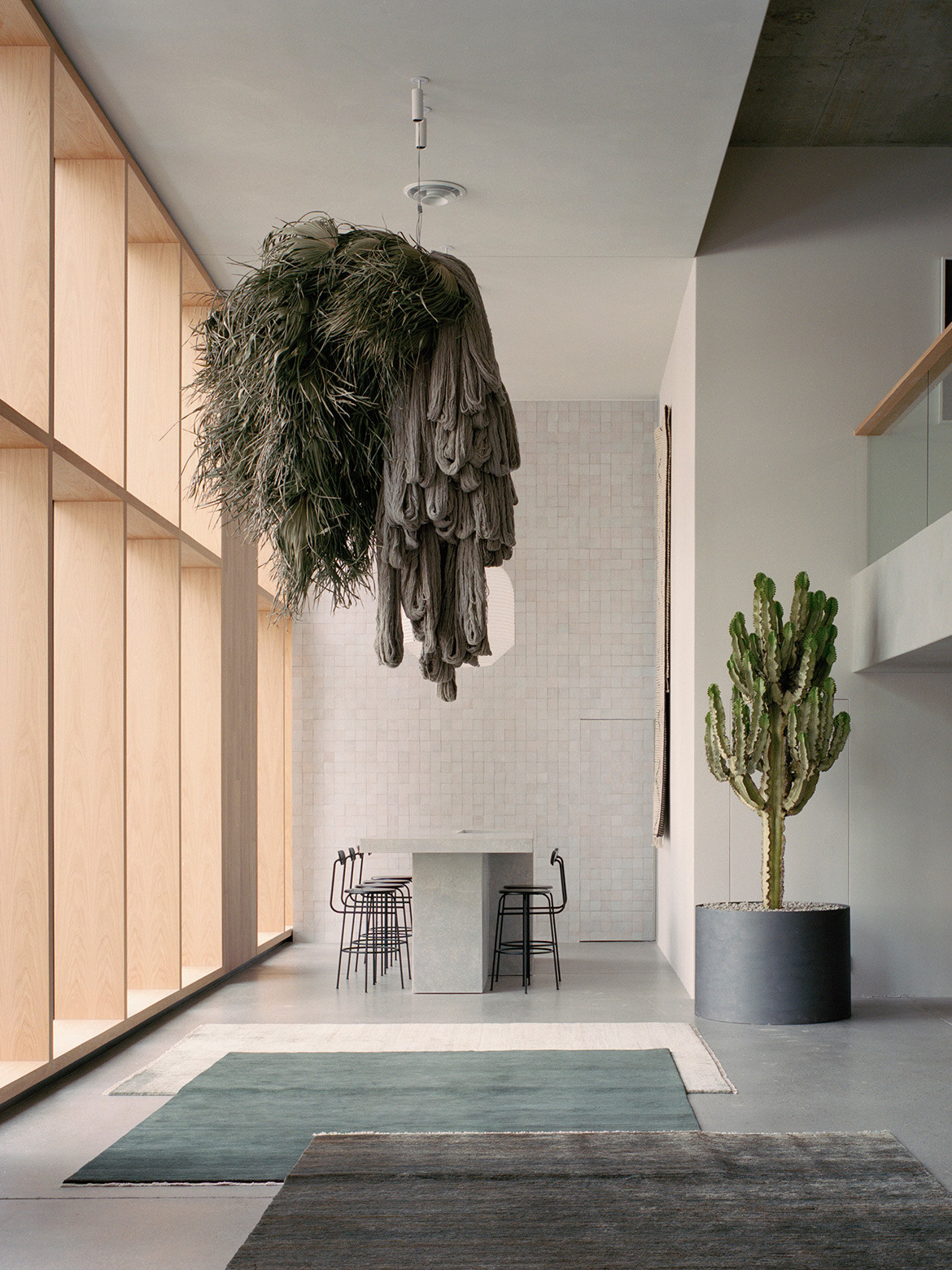 Jodie and Sally founded Armadillo & Co in 2009, driven by a desire to honour age-old methods of craftsmanship. All rugs from Armadillo & Co are infused with rich history and artisanship of the hands that created them.
To amplify the quality and beauty of the rugs, David designed the space to harness the abundance of natural light that showers in from the six-metre floor-to-ceiling shopfront window.
Armadillo & Co is driven by ethics, the same way it is inspired by aesthetics. It prides itself in using natural and sustainable fibres, using Fair Trade practices – a value that David has reflected in the Armadillo & Co Sydney showroom through his use of FSC-certified oak.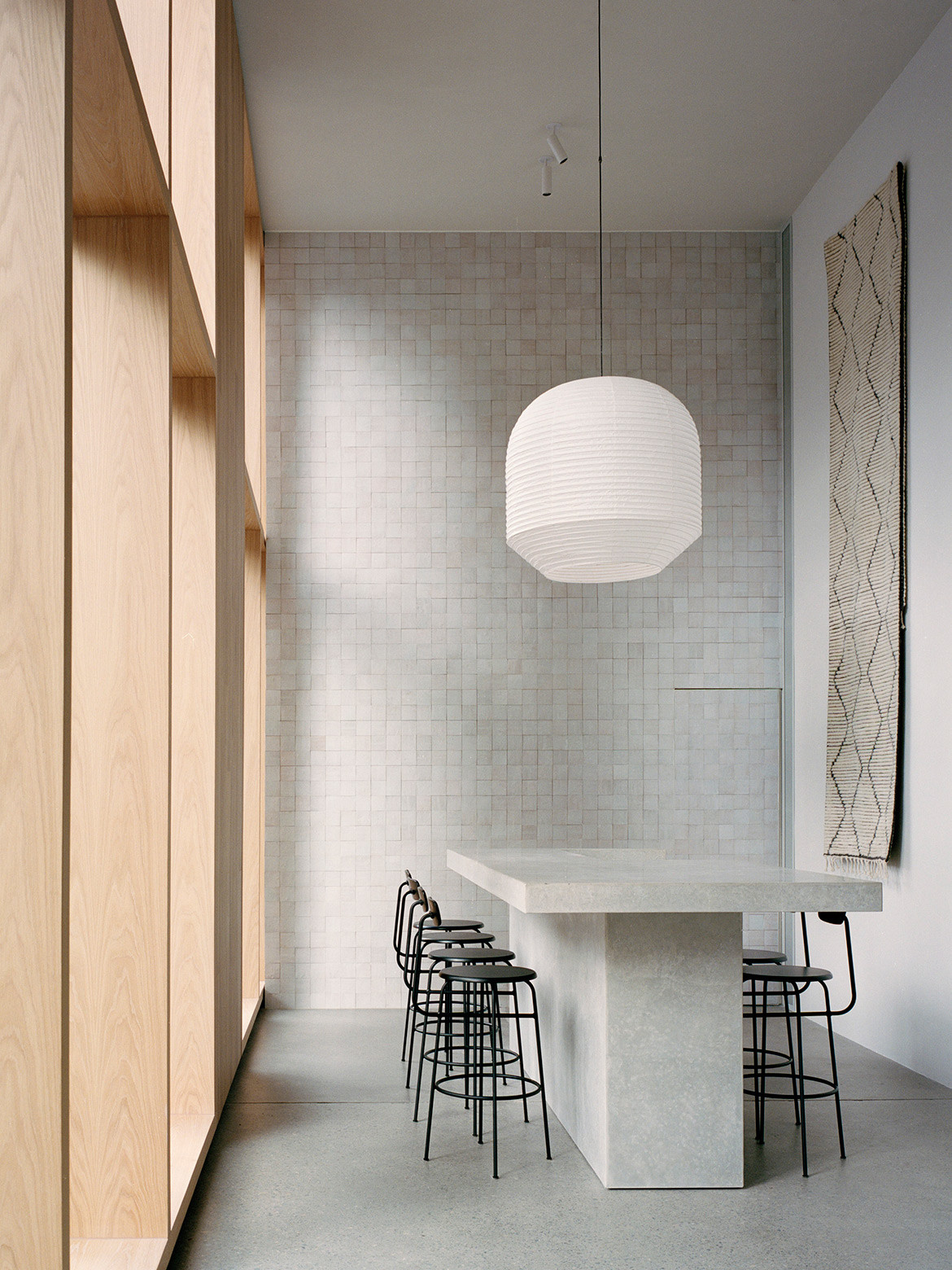 "David really hit the brief of conjuring the emotion of the space," Jodie says. "The interior is at once soothingly intimate and undeniably luxurious, a true reflection of our brand's design philosophy and application that invites visitors to immerse themselves in this refuge from the outside world."
To protect the health and safety of customers, employees and the community during the unfolding events of COVID-19, the Armadillo & Co Sydney showroom is open by appointment only.
Armadillo & Co.
armadillo-co.com
We think you might also like the Sundae Collection by DesignByThem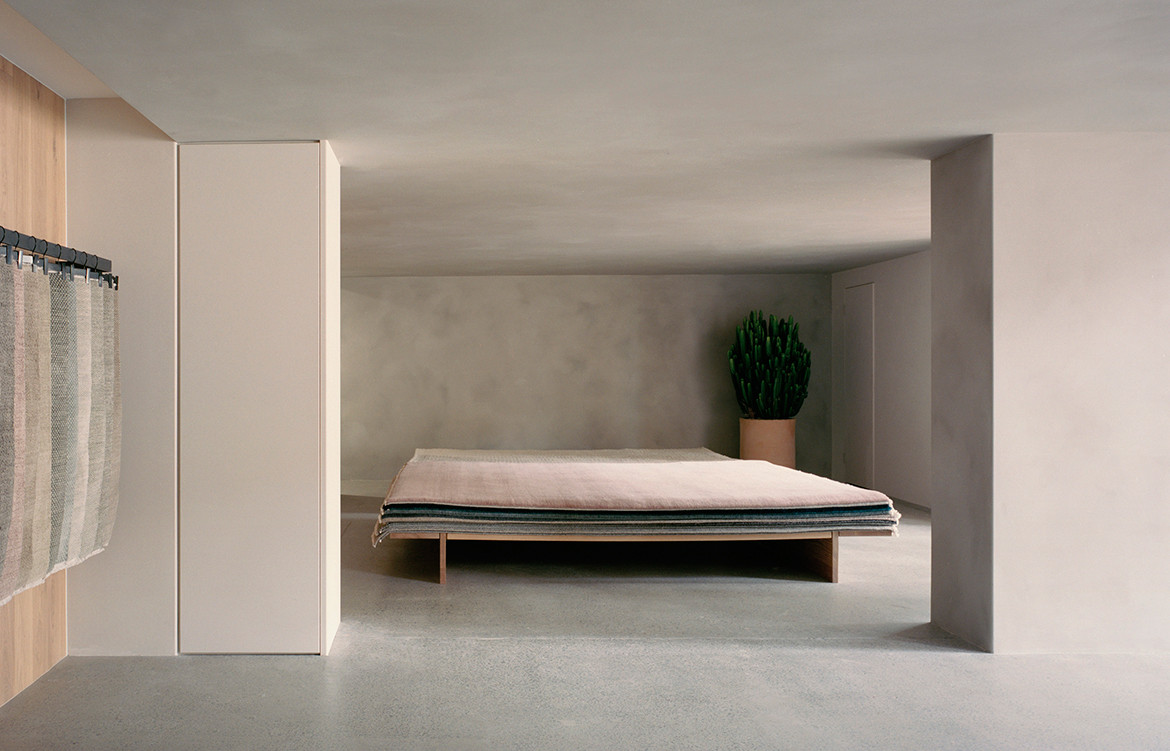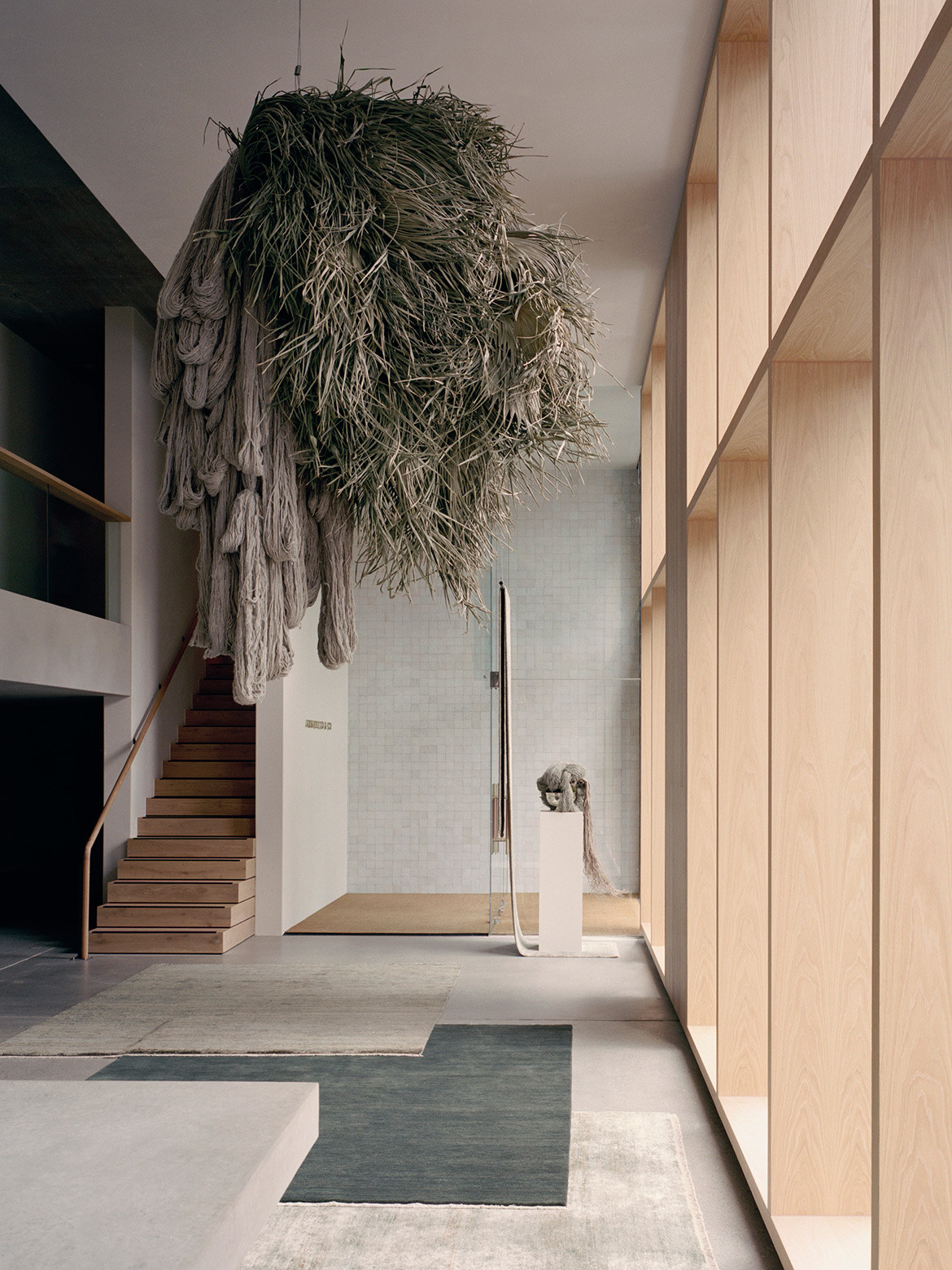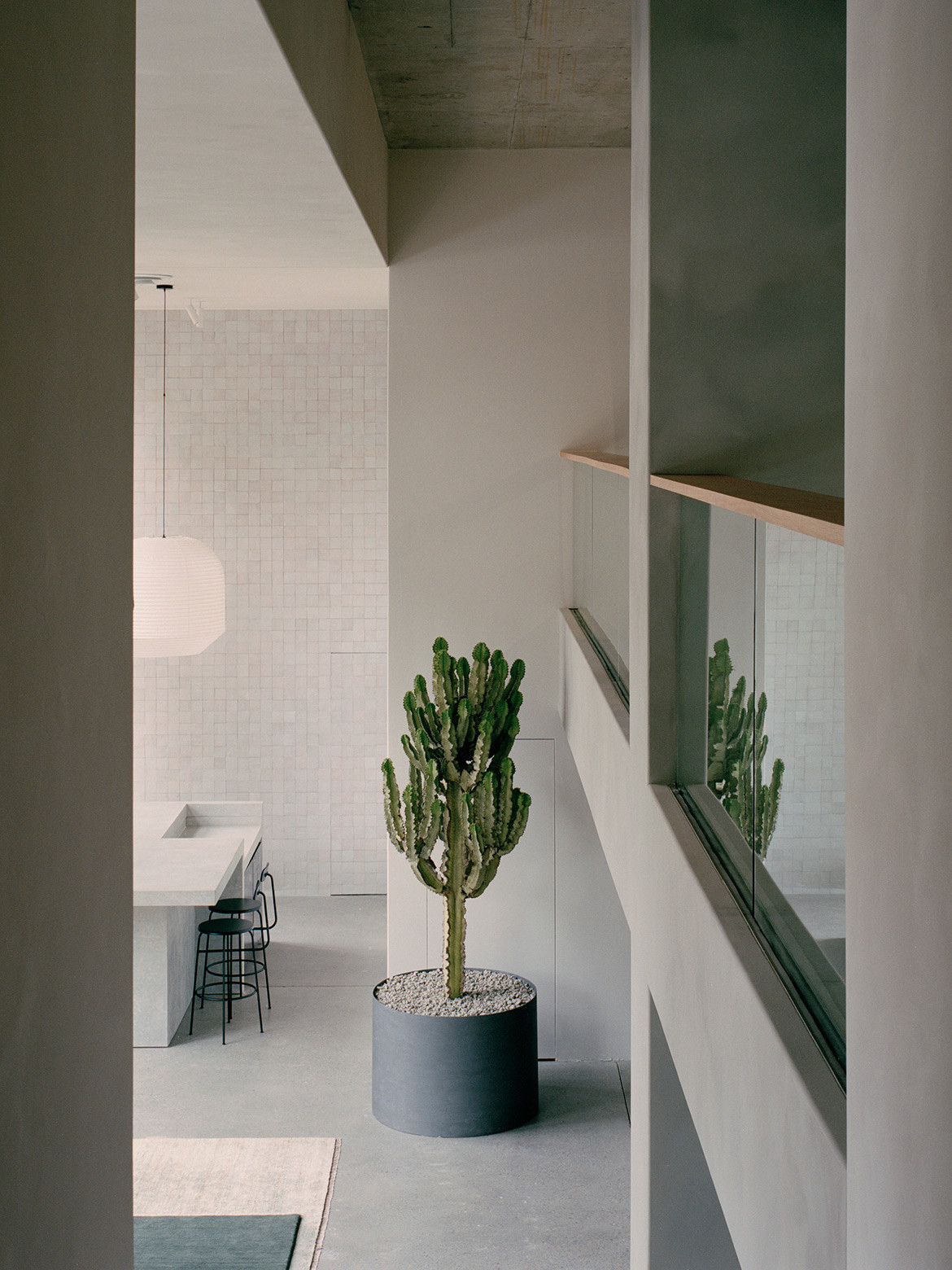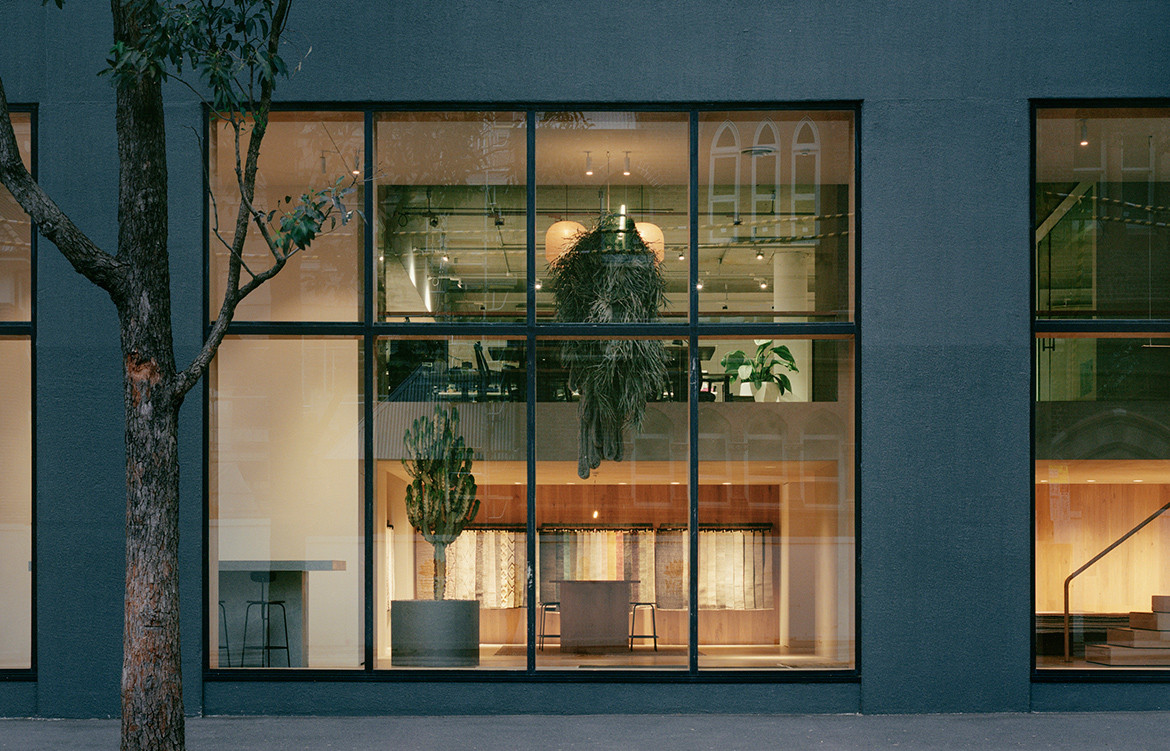 Tags: Armadillo & Co, Armadillo&Co, concrete, Daniel Rybakken, David Goss, Eco Outdoor, Havwoods, Jodie Foster, JSB Lighting, Le Corbusier, Sally Pottharst, Space Furniture, Studio Goss
---