Ravin Ponniah was not interested in taking cues. Having seen the small site that he had to work with for Damansara House, he knew that deferring to the existing architectural vernacular of Kuala Lumpur would be a fool's errand. For the most part, these homes were compact and inward-looking, whereas his solution needed to be open and diversely traversable – even if this was asking a miracle on such a tightly restricted lot.
The neighbours were close in this part of Damansara Heights – literally. In the year before the project began, new homes had been erected to both sides and rear of the site, from which Ravin's clients wanted a significant setback. If wall-to-wall building was to be avoided, the footprint of Damansara House would need to be shrunk even more than its already tight allowance. And even if a balance could be struck between this desired setback and amenability for the occupants – a professional, local family of five – this still wouldn't address the issue of view lines, which would be cut off by the encompassing residences.
Just over a year ago, Ravin set up his own practice, Endeavour Land Sdn Bhd, to experiment with problems of exactly this type. Having worked and studied in both London and Kuala Lumpur – including two research degrees at Cambridge, one of which focused specifically on affordable housing – he has spent much of his architectural career trying to address what has "gone wrong" with liveable, low-cost housing in Malaysia.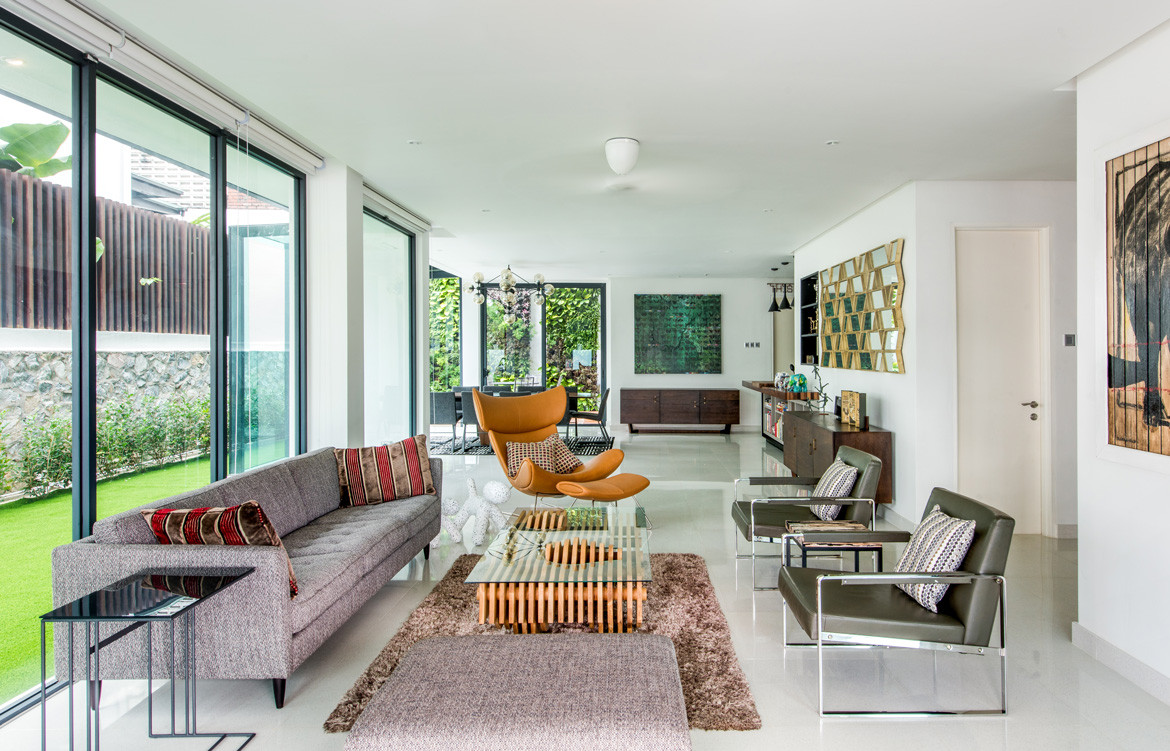 "[Damansara House] isn't expensive, but it isn't an example of affordable housing either," says Ravin. "Why we do these one-off projects is to experiment with innovation and then apply these results to high-density housing that is more affordable.
"The brief was essentially to create a series of functional spaces that had to be incorporated within this small space. [The clients] really wanted the house to be a bit disjointed, but at the same time be meaningfully integrated. Normally, an architect's response is a case of being sympathetic or respectful of the context. Here, we tried, but there wasn't really anything of design value that we found in the existing context. Our response was to bring experimentation and innovation to the project, and to find our own solution."
The first experiment involved securing additional space to compensate for the setback. Endeavour Land managed to argue for another level on top of existing plans, which allowed only for two tight floors with "a very limited attic space". This extra space increased the plan by 40 per cent on the original, allowing the architect to not only incorporate a rooftop courtyard, but also to fit a functional gym into the home upon the clients' request. Designed Tetris-like to fit its envelope, this gym is an exemplar of the whole-house approach taken by Ravin and his team:
"The first thing, beyond the label given to us about what kinds of spaces were required, was to understand the outcome of these spaces," he says. "We wanted to know very specifically the equipment they would use in these spaces – for instance, [with the gym], we went into detail of what machines they specifically wanted to fit inside, one of which was the request for a sauna.
"Given the small space, integrating both the gym and the sauna was difficult. What we did do was to have a view through the glass sauna door out through the interstitial space, so you don't have that claustrophobic feeling. Through that, it lines up with a view to the outside. It fulfils the brief, but in a way that is amenable to the client."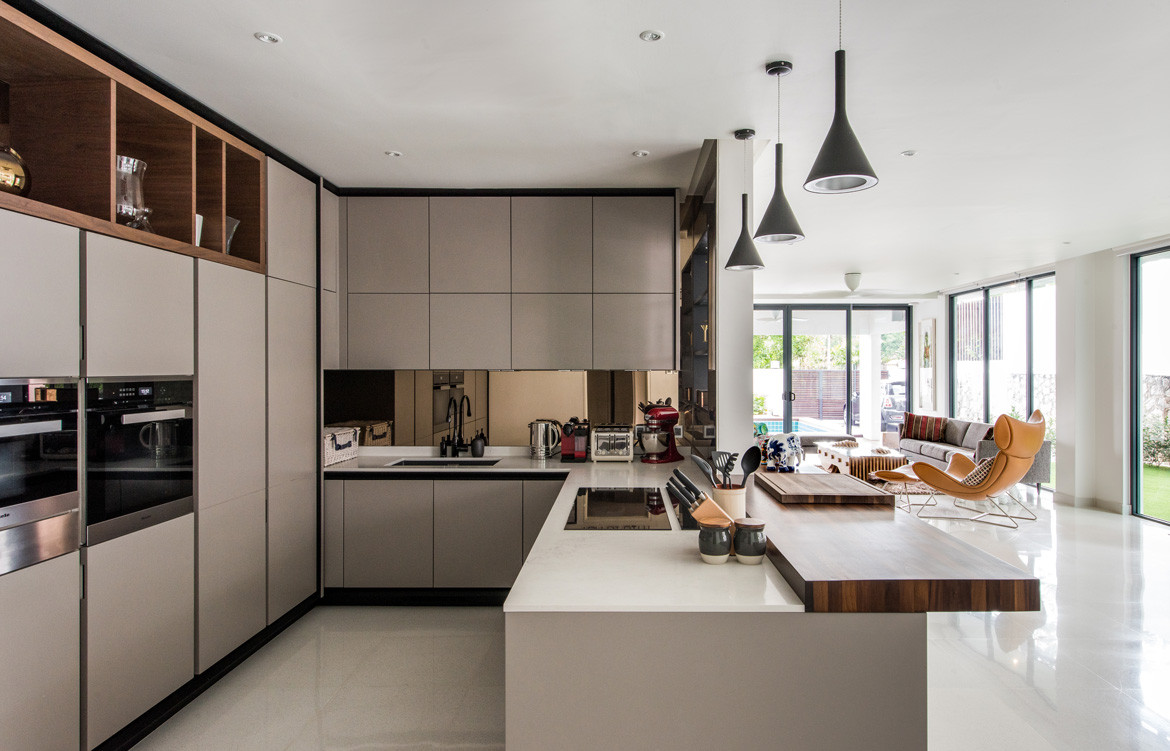 This outward-facing antidote to claustrophobia was what inspired Endeavour Land's most ambitious idea: the slatted hardwood-and-steel screen that wraps around the building's upper levels. Fitted with hinged panels that can be opened or closed to reveal the glass under layer, these slats mean that, even when the panels have been shut, light still penetrates the interior.
Not to mention the successful and perennial integration of views. Thanks to the addition of the uppermost level – comprising an entertainment deck and balcony that completely opens out – occupants have access to sweeping views over the city, including of Kuala Lumpur's iconic twin towers. What the lower levels lack in this department they make up for in greenery, which has been especially planted around the periphery.
"Most Malaysian dwellings have fences; everyone has a fence and a gate and it's very clear where the demarcation between public and private is," explains Ravin. "Because we wanted to have all the open parts of the house on the lower level, we put all the dining and living spaces on the ground floor. You're able to have all glass even in a tropical environment because that space is in shade all of the time, so you get the feeling of being in this tropical garden while also being inside. As soon as you move upstairs, you have this sensation of being in a timber cocoon. Psychologically, the screen is the most important aspect of Damansara House – small spaces can become claustrophobic, so [they need] to open up."
Endeavour Land Sdn Bhd
endeavourland.com
Photography by David Yeow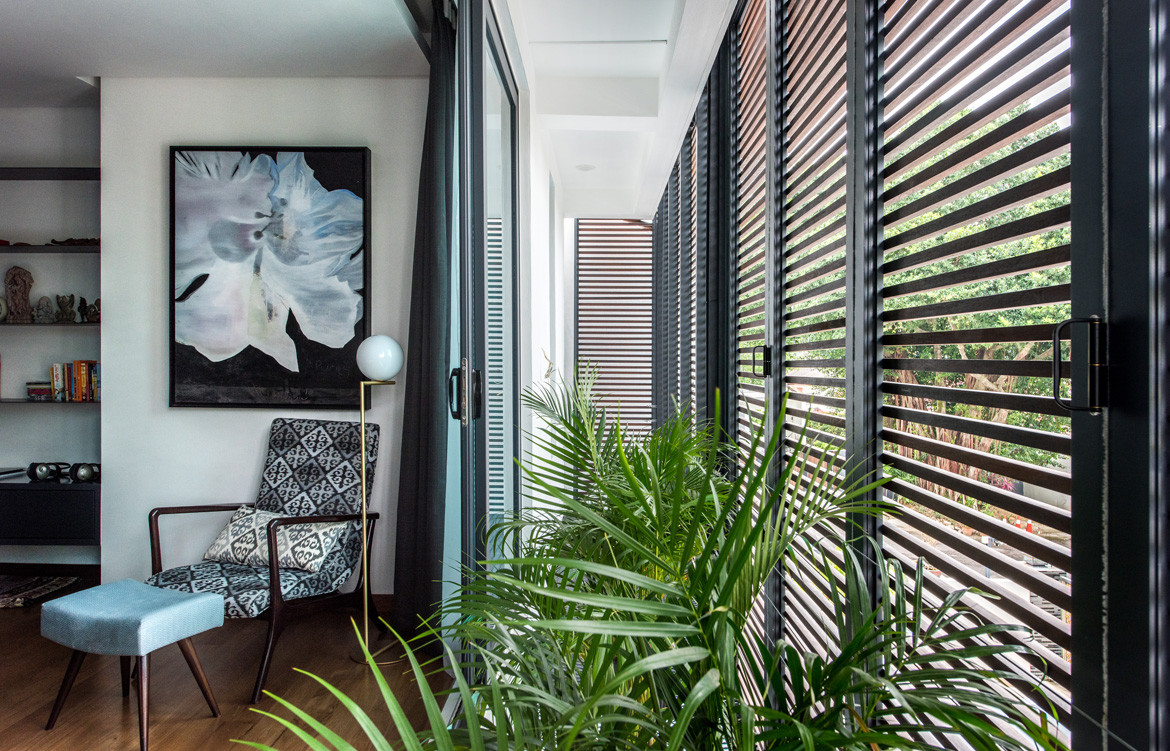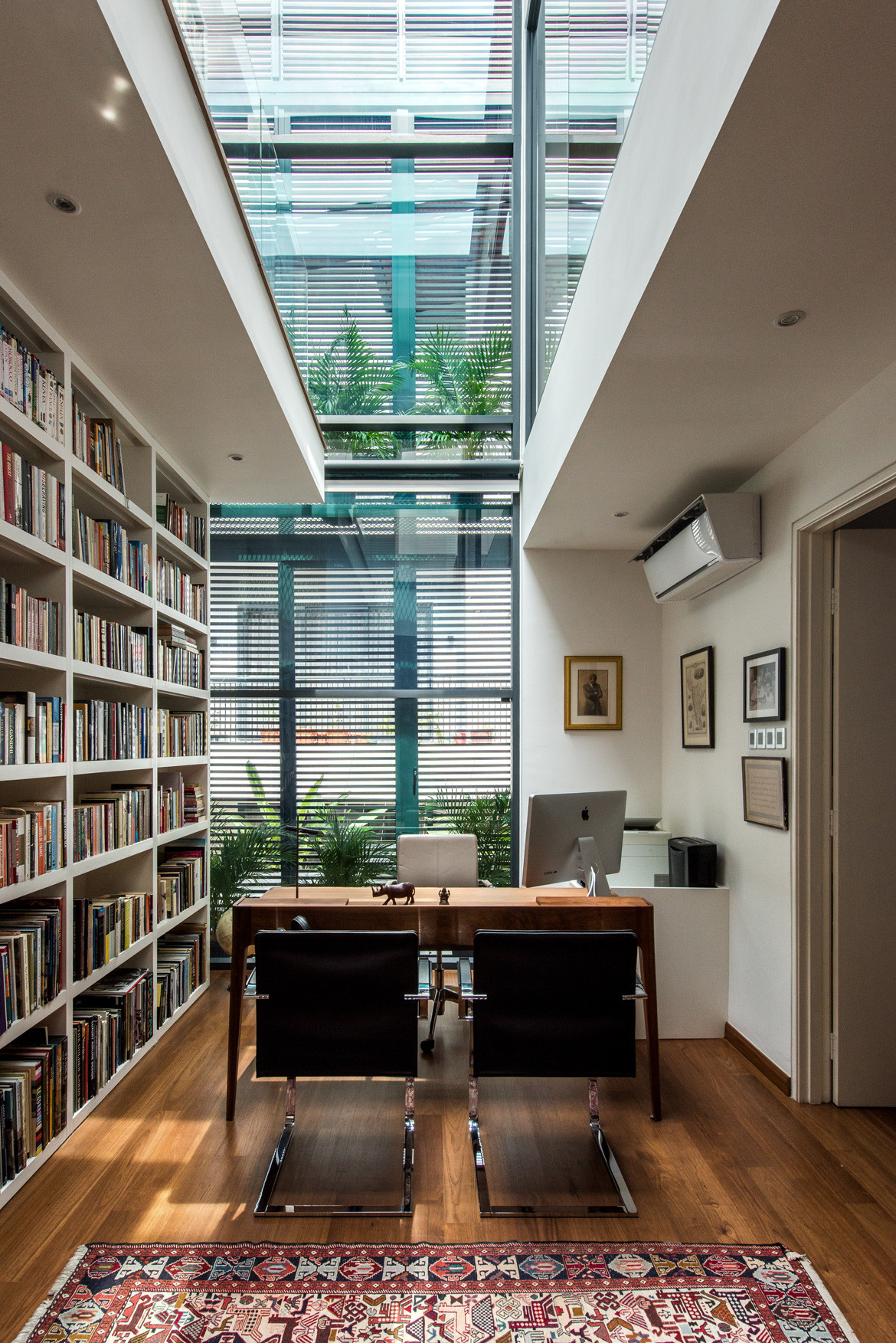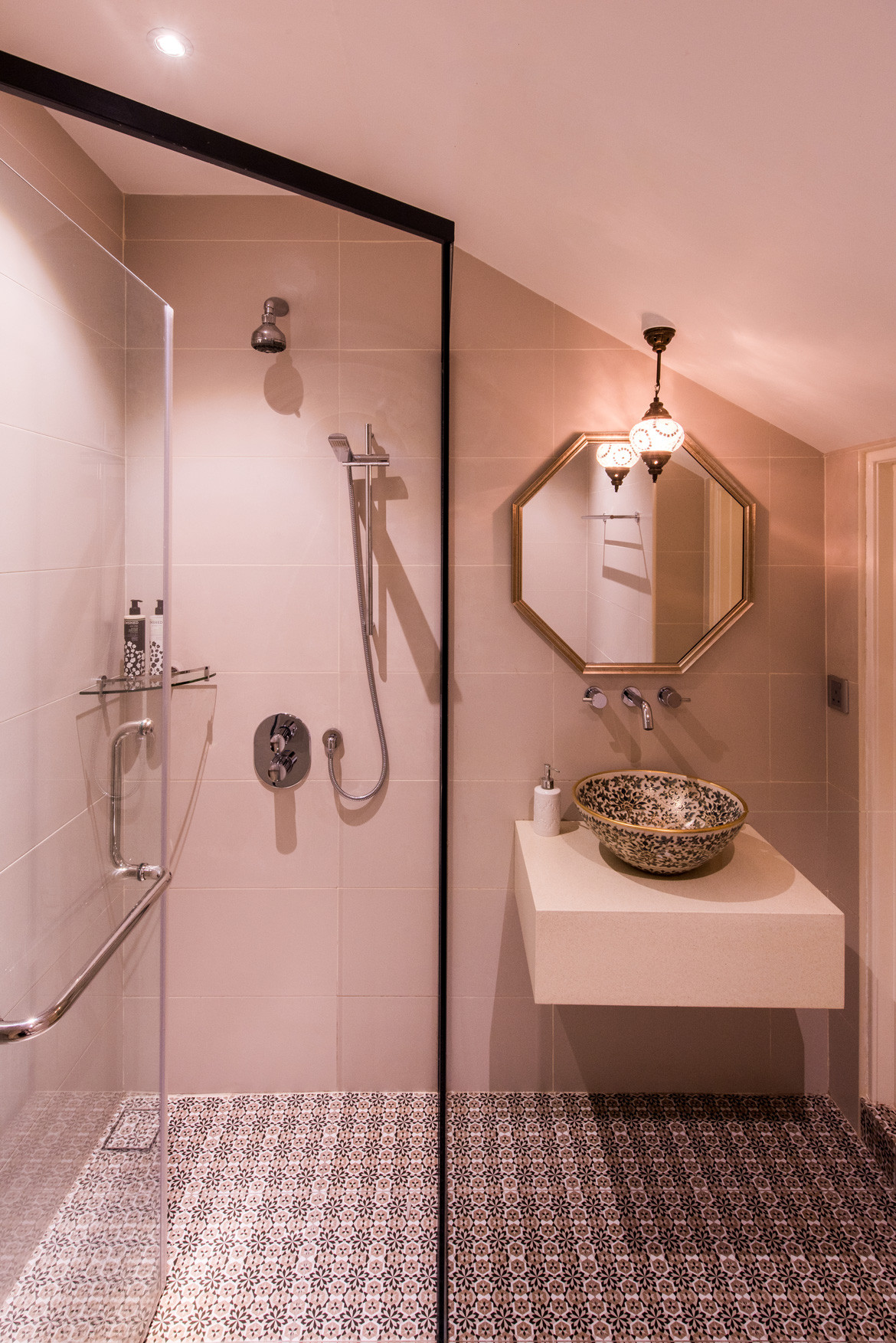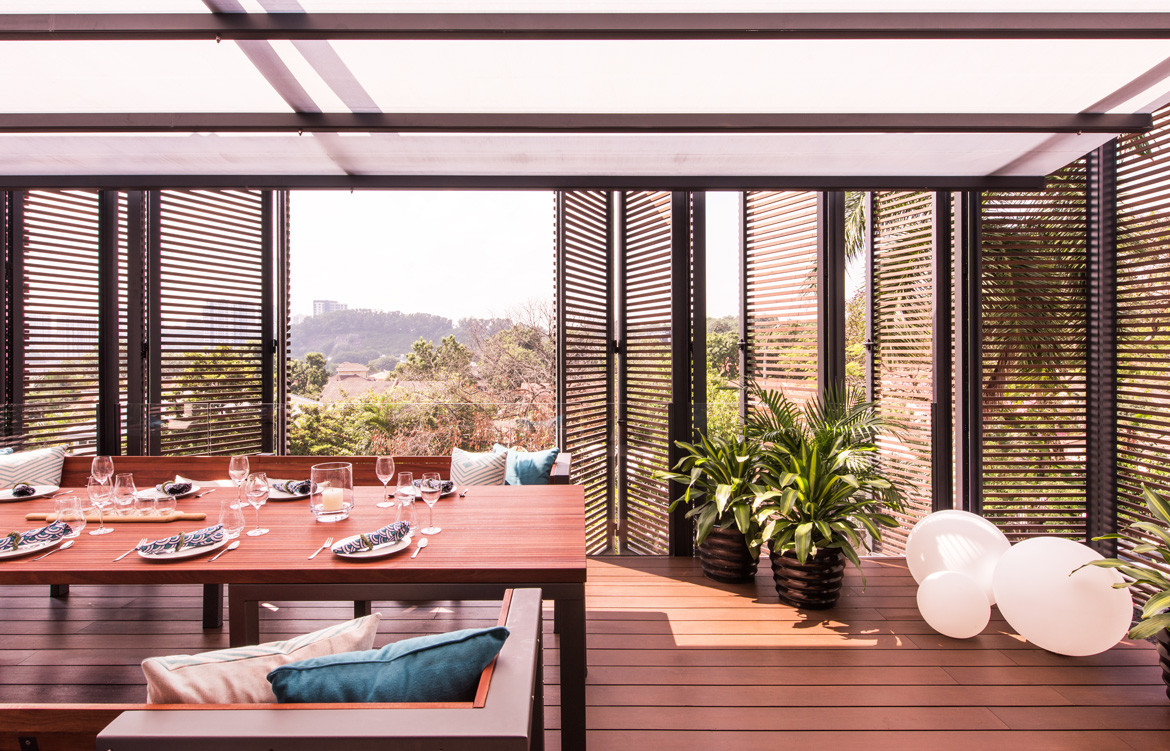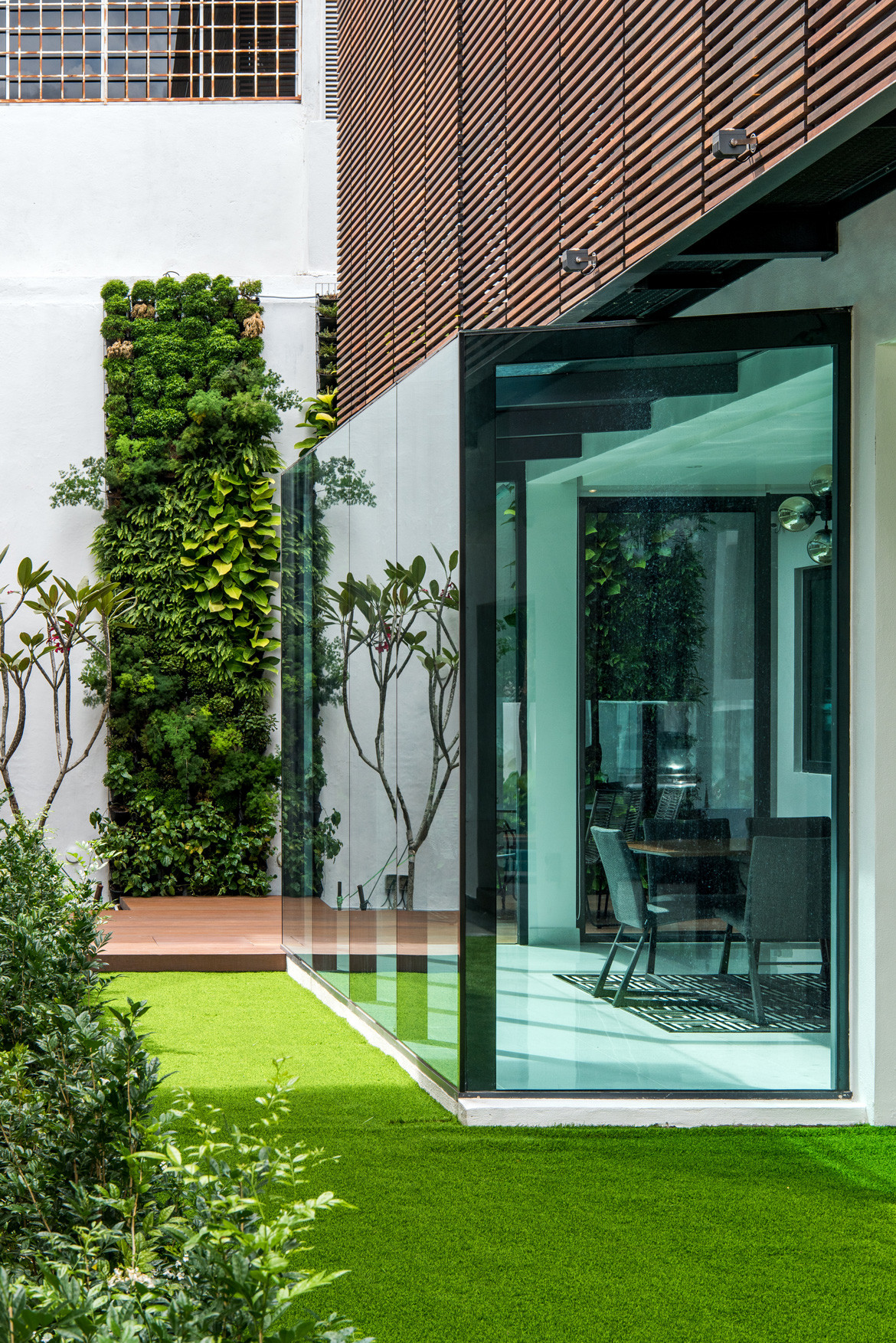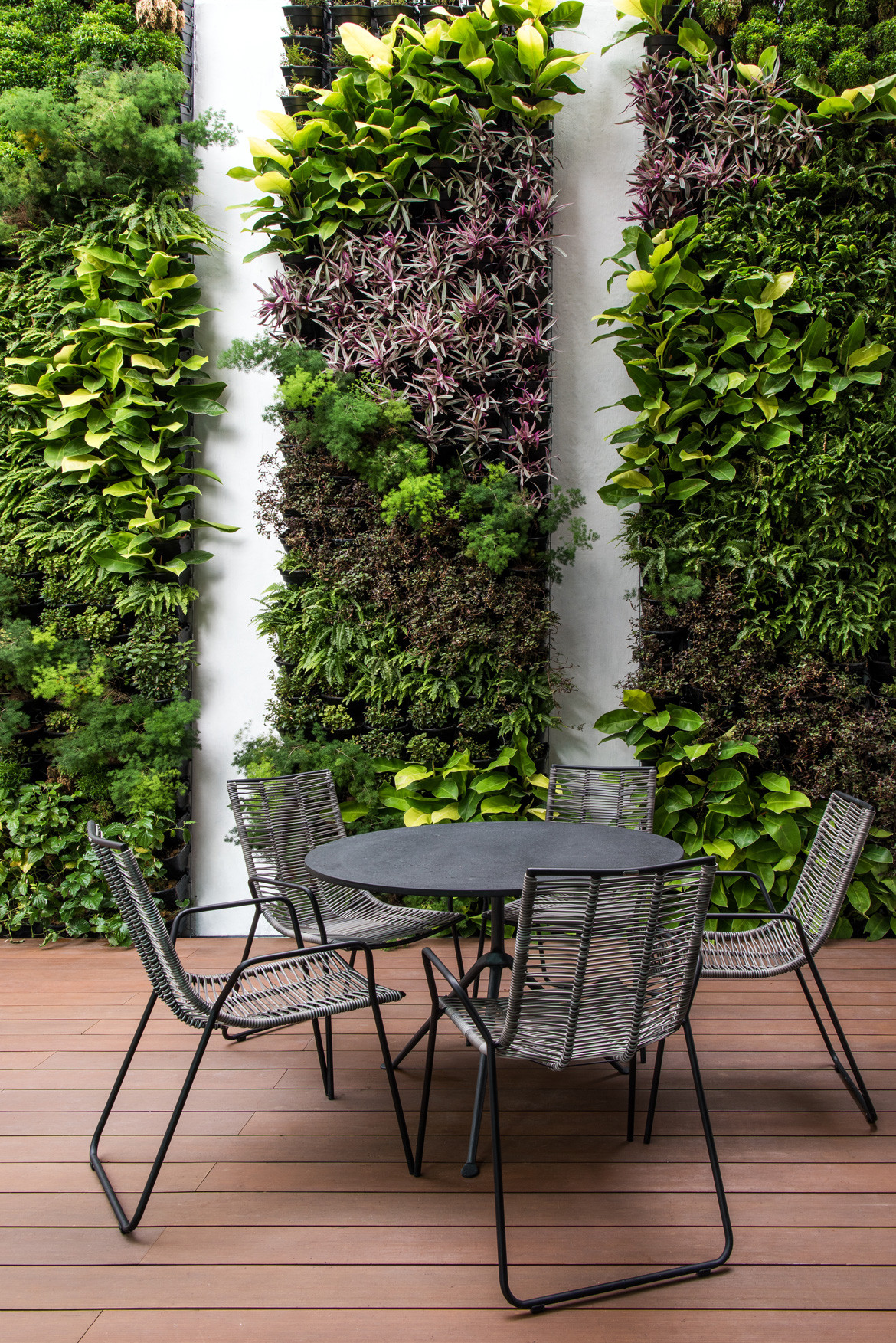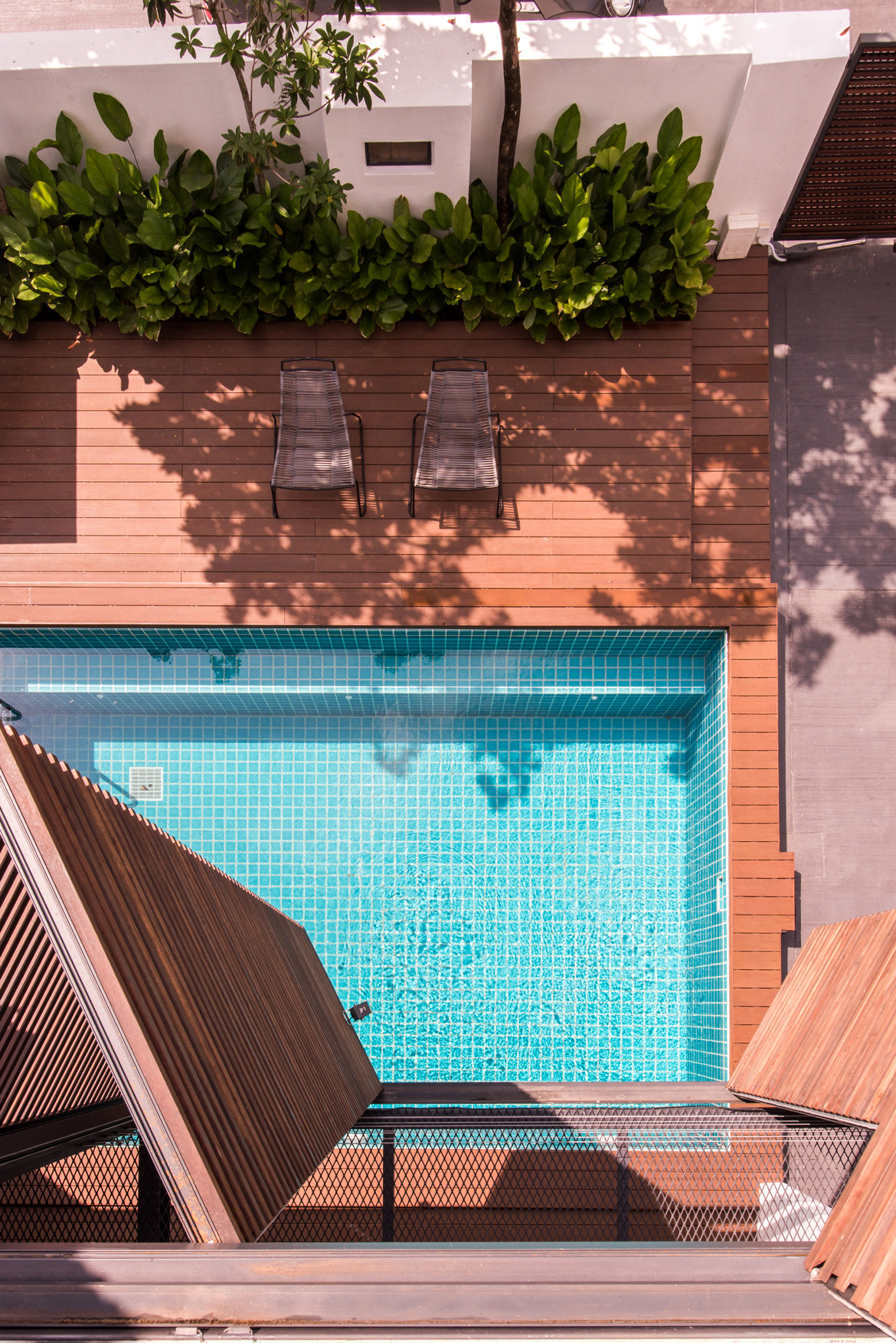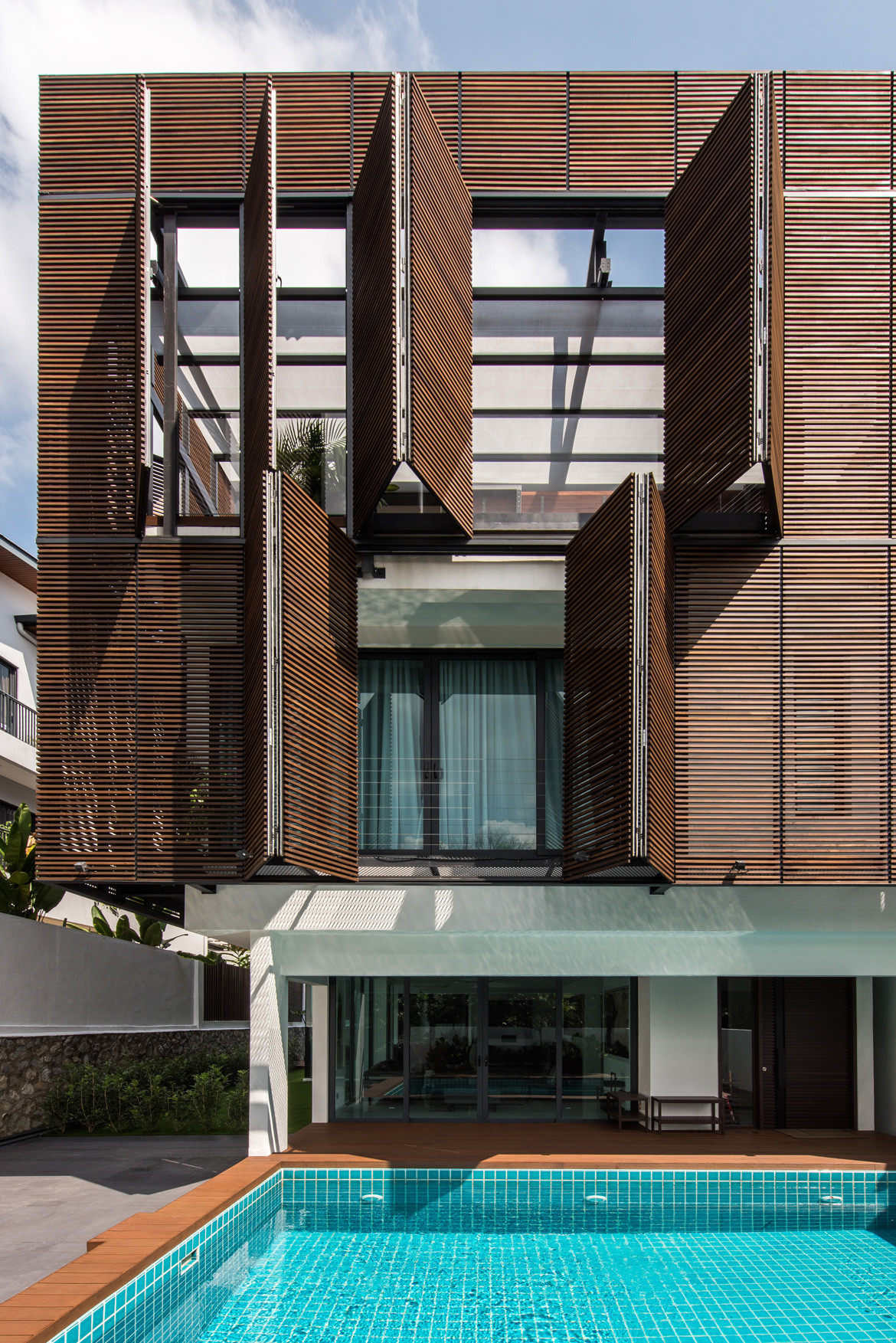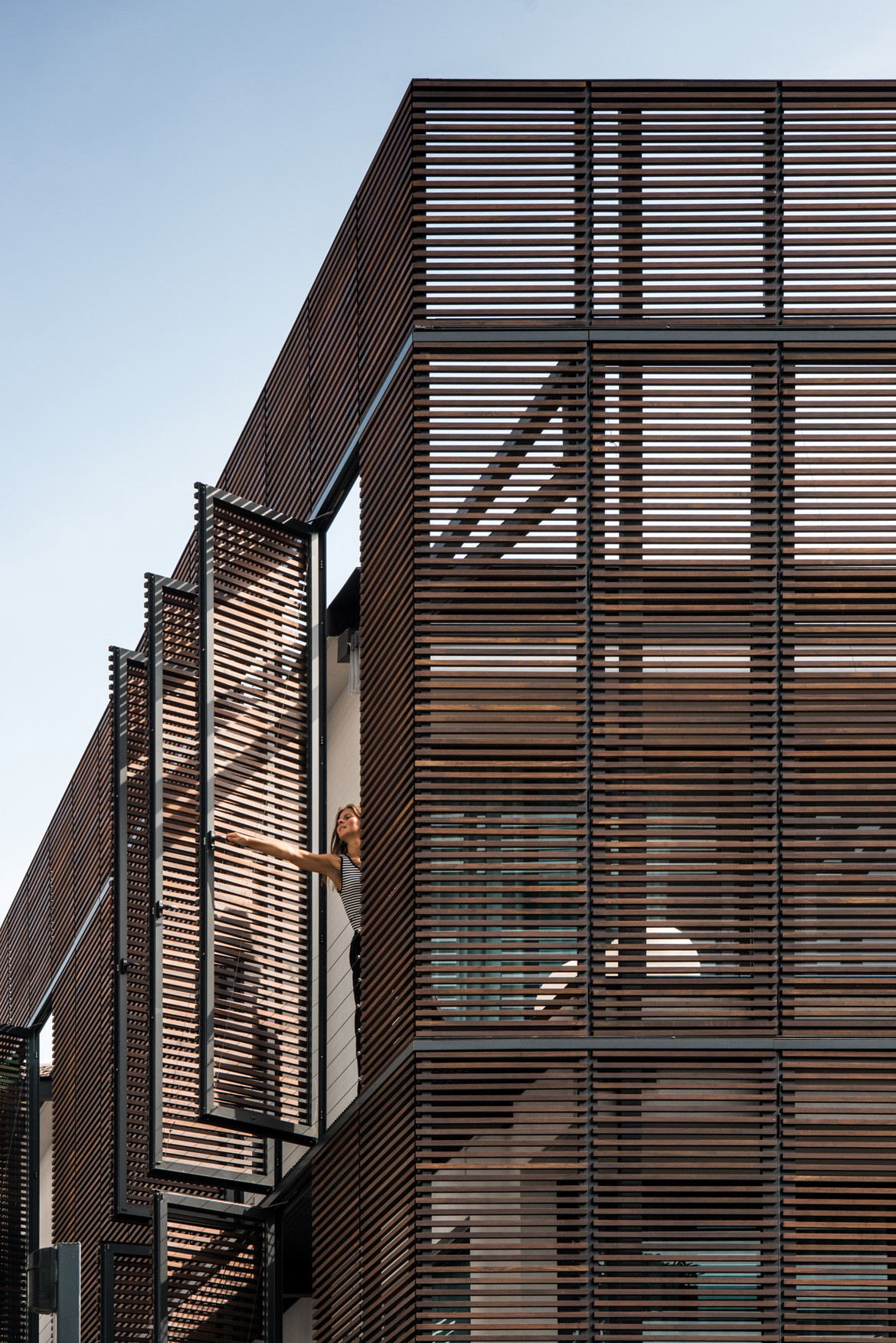 We think you might also like Chempenai House by WHBC Architects
---