Perched inconspicuously at the top of Seenspace Hua Hin beachfront mall, the tucked-away Hotel Bocage's understated façade upholds the infallibility of the age-old caution to not judge a book by its cover. Behind the brutalist, unpolished concrete exterior, the elegantly minimalist hotel interiors unveil a restrained palette of fine materials and bespoke Italian furniture pieces, set against the delicate natural finishes, collectively selected to bring out the definitively lux elements inside the hotel.
Designed and operated by a Thai architect Duangrit Bunnag in collaboration with Louis T Collection, a hospitality management company, the hotel exudes boutique allure by offering only six rooms – each distinctly designed by Bunnag – that refrain from opulence, often associated with high-end exclusivity, focusing, instead, on impeccable comfort and effortless utility to bring out the sense of bespoke chic.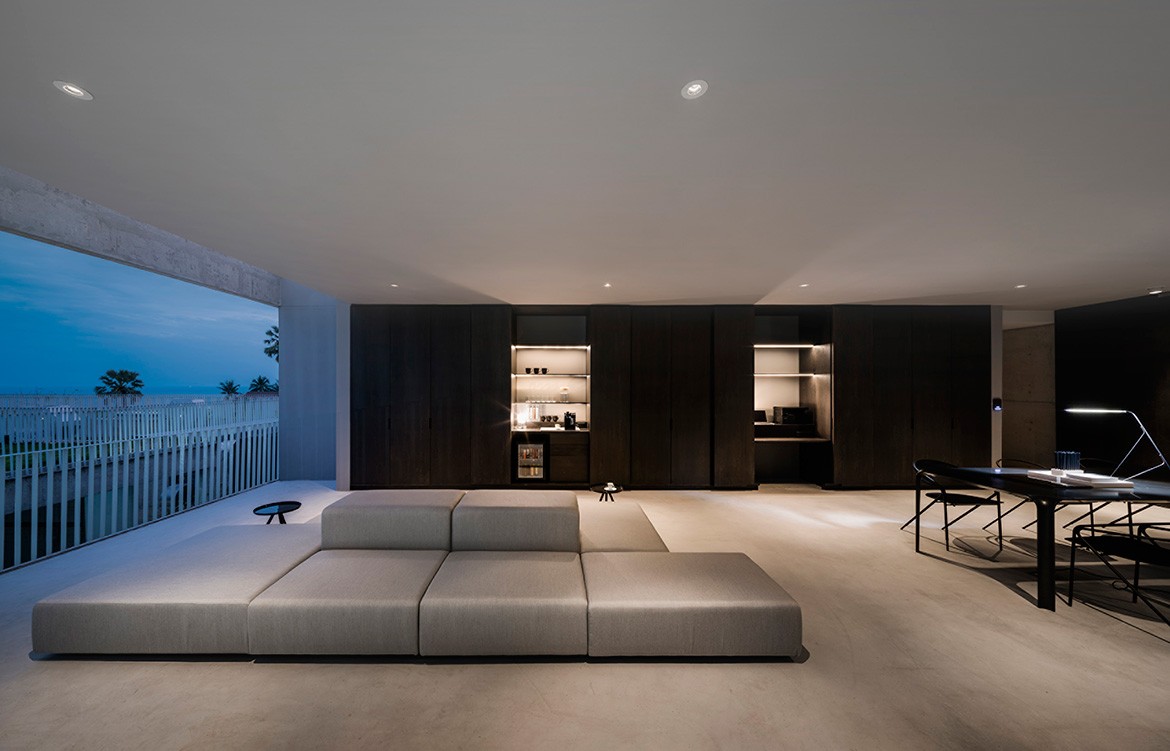 "The idea of a themed resort, such as a Thai or a tropical theme, is quite tiresome for me," says Duangrit Bunnag. "What people get from Hotel Bocage is an authentic experience of good design that is not too much or not to little. It is balanced between the two extremes."
While the architect faced a challenge of the building not being initially designed to house a hotel, Bunnag worked within the constraints of the interior provisions and modified some of the architectural and engineering attributes to make sure that the functionality of the given spaces could be suitable for hotel rooms. Bunnag saw the location as an opportunity to deliver an authentic experience by placing Hotel Bocage in the midst of a local community. Says Bunnag, "When you are in an actual and not a self-created community, you have a different experience of submersing yourself into the crowd of people. For a hotel, that's quite unorthodox."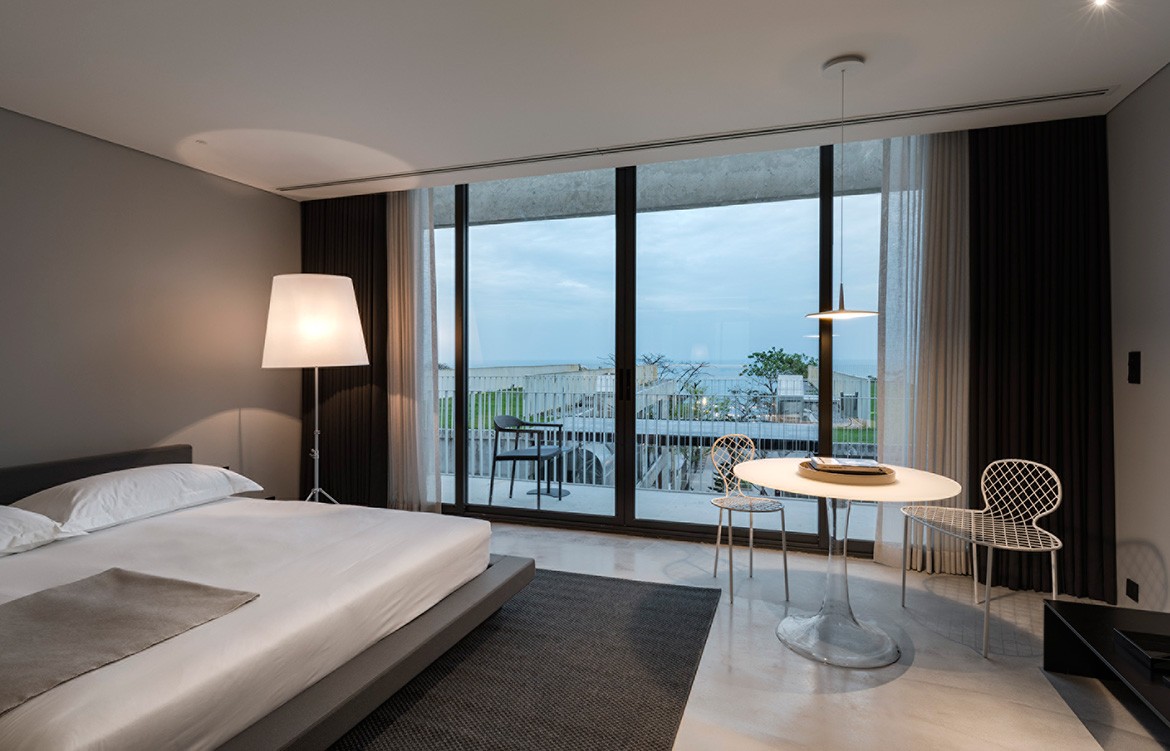 For an added atmosphere of exclusivity, by focusing on delivering quality and comfort within the hotel's interiors, Bunnag chose to collaborate with premier Italian brands, known for their attention to details, to deliver lush, understated interiors within the hotel's environs. A bespoke selection of beds by Porro, contemporary sofas by Living Divani and freestanding tubs and sanitary ware by Antonio Lupi were Bunnag's choices to stay in line with the simple approach that he wanted to achieve with the overall design of the hotel.
As a result of the architect's vision, the overt brutalist exterior of the top-floor Hotel Bocage and the underlying Seenspace mall provide a stylistic antidote to the polished air of refinery within the hotel's six rooms. The hotel delivers an impeccable balance between brutalist minimalism and refined luxury – two aspects that are not often seen implemented successfully together in architectural projects.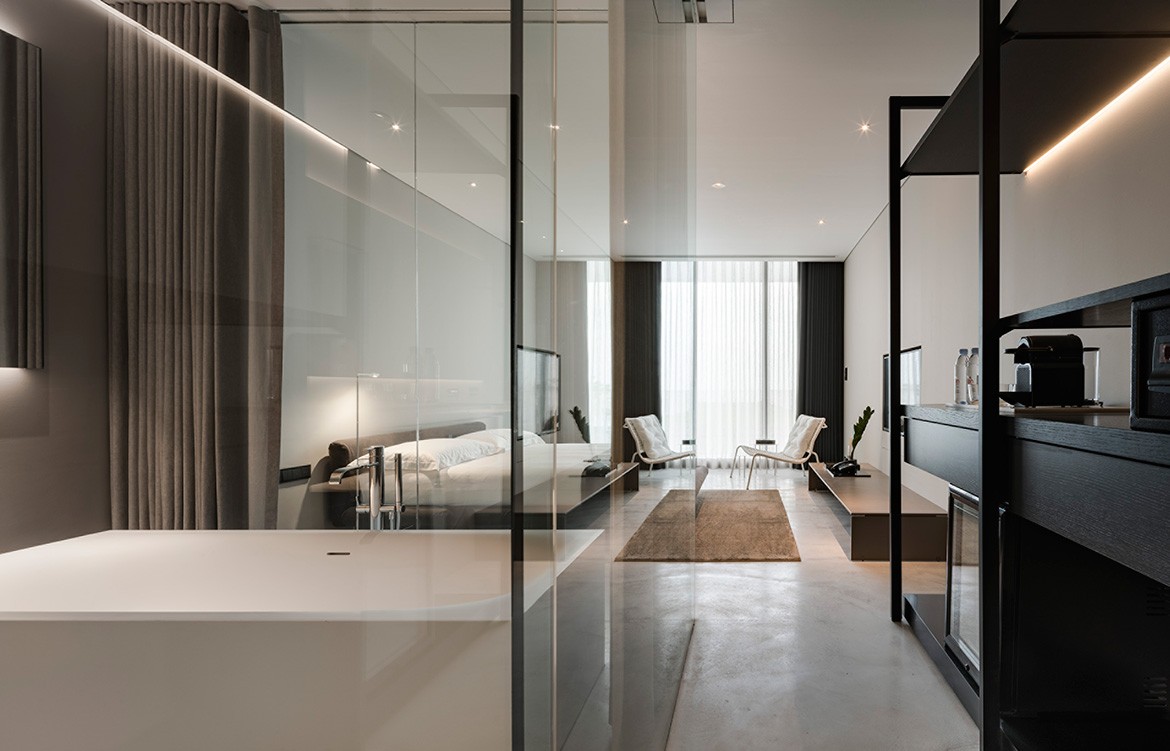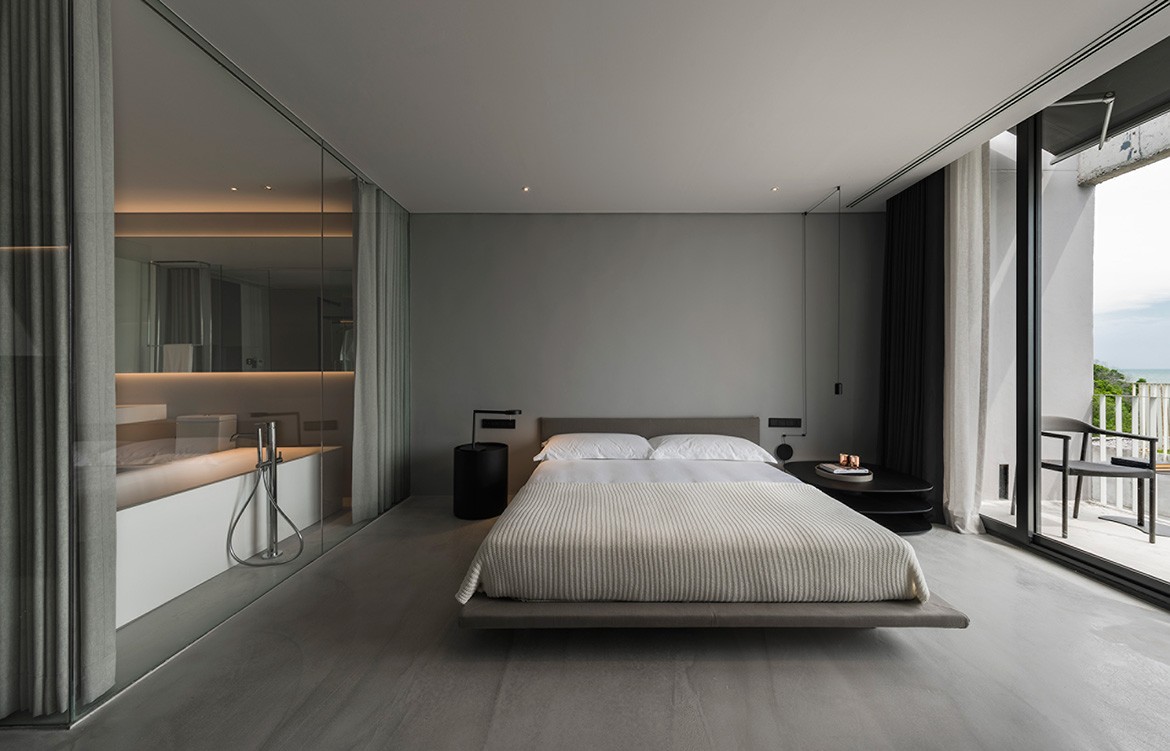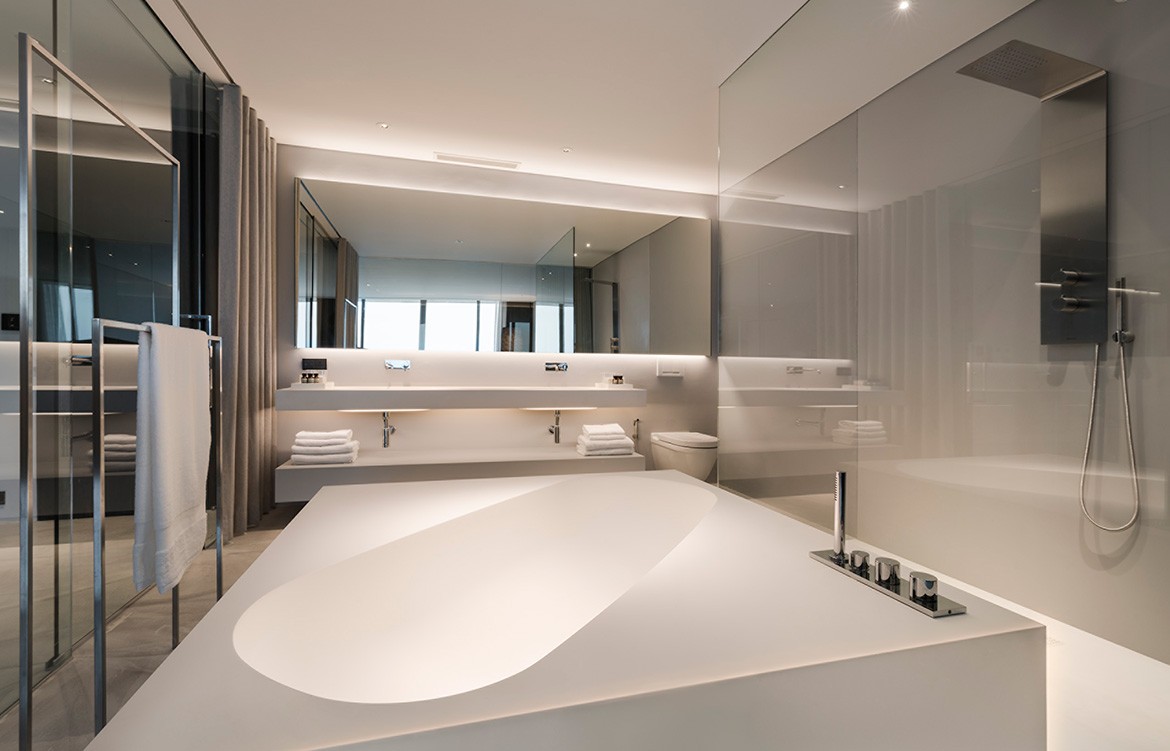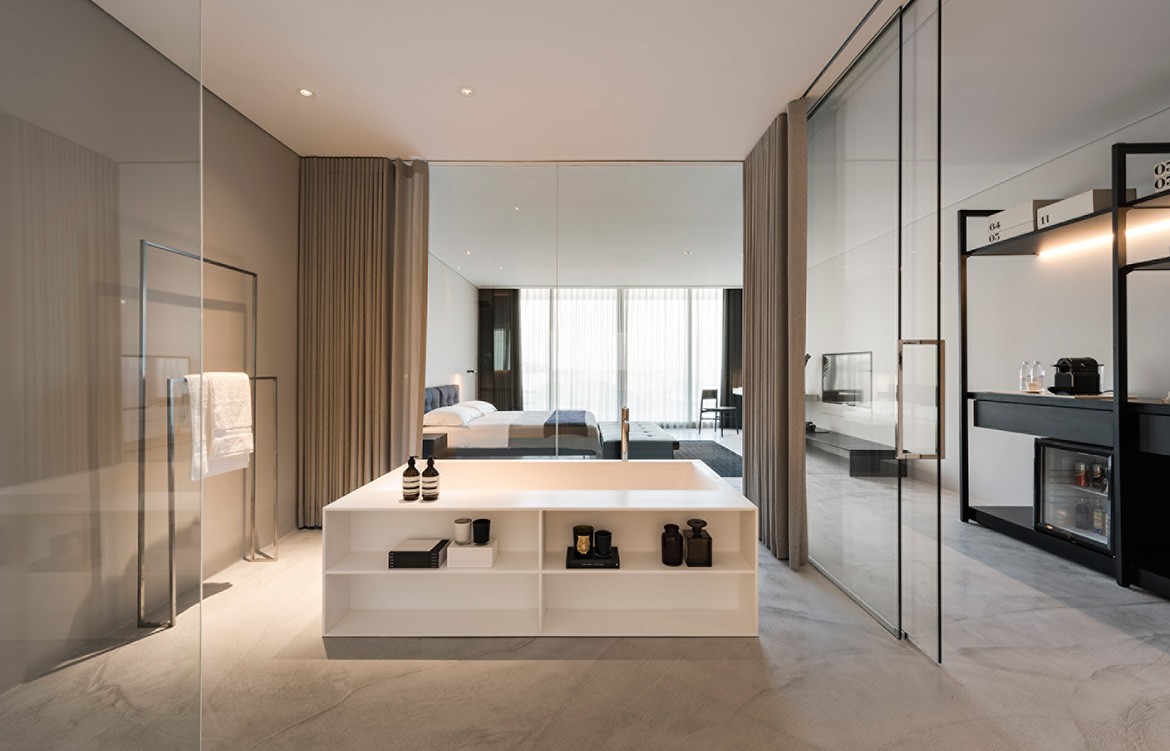 Tags: Duangrit Bunnag, Hotel Bocage, Hua Hin, Olha Romaniuk
---