After their clients spent over a decade searching for the right plot of land, Wallflower Architecture + Design was given the brief of designing a family their dream home. With the desire for a 6-car garage and a 25-metre-long pool, there were to be no expenses spared in this design. The modern property was to celebrate the open yet secure space, with privacy from the surrounding streets and properties. The elevated plot sits four metres above the street level and is surrounded by dense residential developments and views of distant neighbourhoods. When entering the lowest floor it is obvious privacy is celebrated here. The cave and den-like stone garage is perfect for both entertaining – kids and parents alike. The procession to the main entertainment area/games room reveals smooth honed travertine walls and floors. As the entrance leads upwards towards the first storey, a single Frangipani tree floats within the central courtyard, a means to allow natural ventilation to the basement garage below.
Two distinct geometric cantilevered volumes form the visible massing and wings of the house. The separated volumes, connected by a central circulation core create a three‐sided pool courtyard. The pool in‐turn embraces the building, forming a visual barrier between the road and the first storey spaces. The first storey functions as the main living and dining area. The first storey rooms, finished in natural marble, allow for the surrounding spaces to cool, reducing the need for air conditioning. Furthering this, the cantilevers form a deep overhang over the dining and living spaces, creating a shaded veranda and allow for temperate control and a barrier from the elements. The living and dining room can be used comfortably with doors fully opened to the exterior pool courtyard.
Walking upwards to the second floor comes the bedrooms and private study, fitted with ribbon windows that open up onto the internal pool courtyard, allowing the bedrooms to be well lit and have a view of the outside. The final and top floor functions as an outdoor garden and roof deck, perfect for entertaining or simply getting a relaxing view of the surrounding area after a long day. Roof planters were fitted to provide shade and greenery to soften the hardscape of the roof.
Wallflower Architecture + Design has designed the family their ultimate dream home, celebrating the brief of creating an open, spacious, free-flowing home that simultaneously meets the needs of privacy, perfect for entertaining both parents and kids alike.
Wallflower Architecture + Design
wallflower.com.sg
Photography by Albert Lim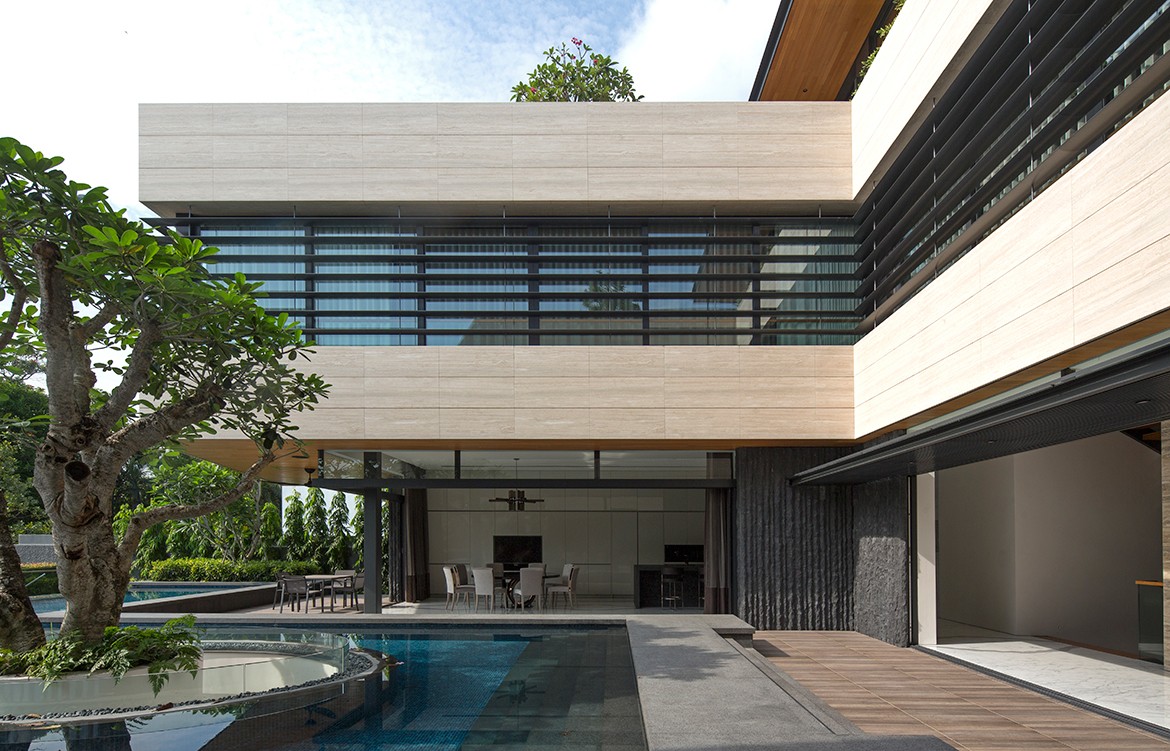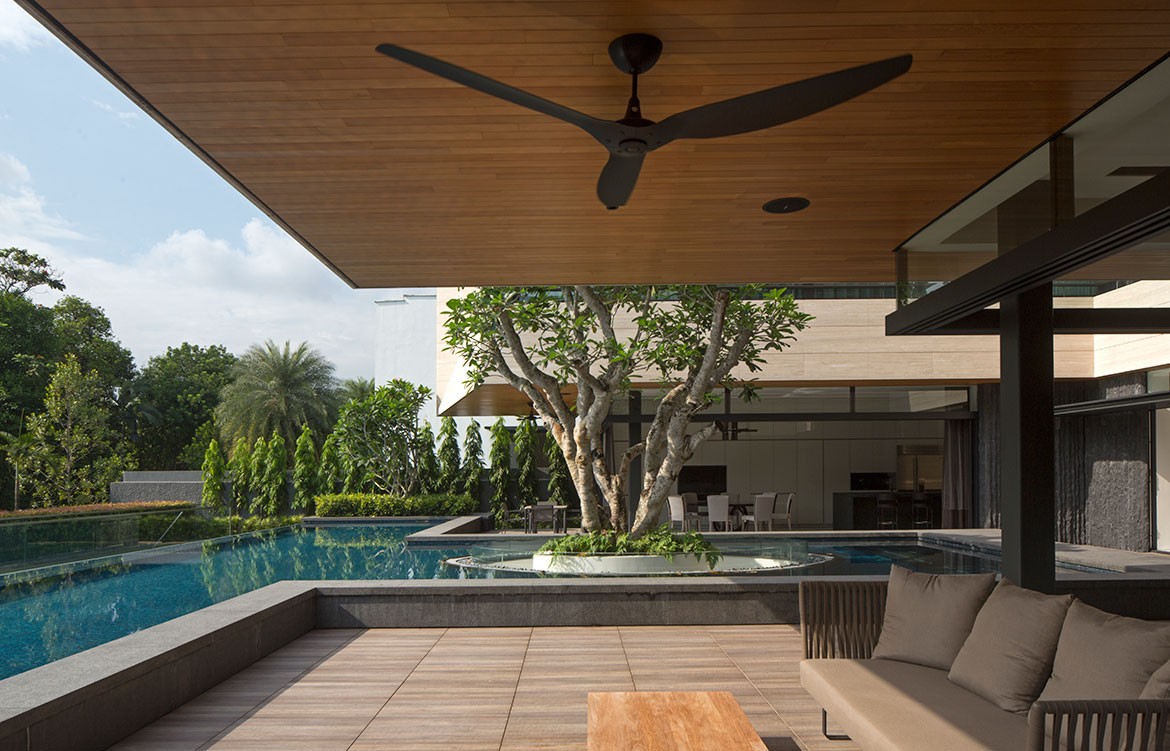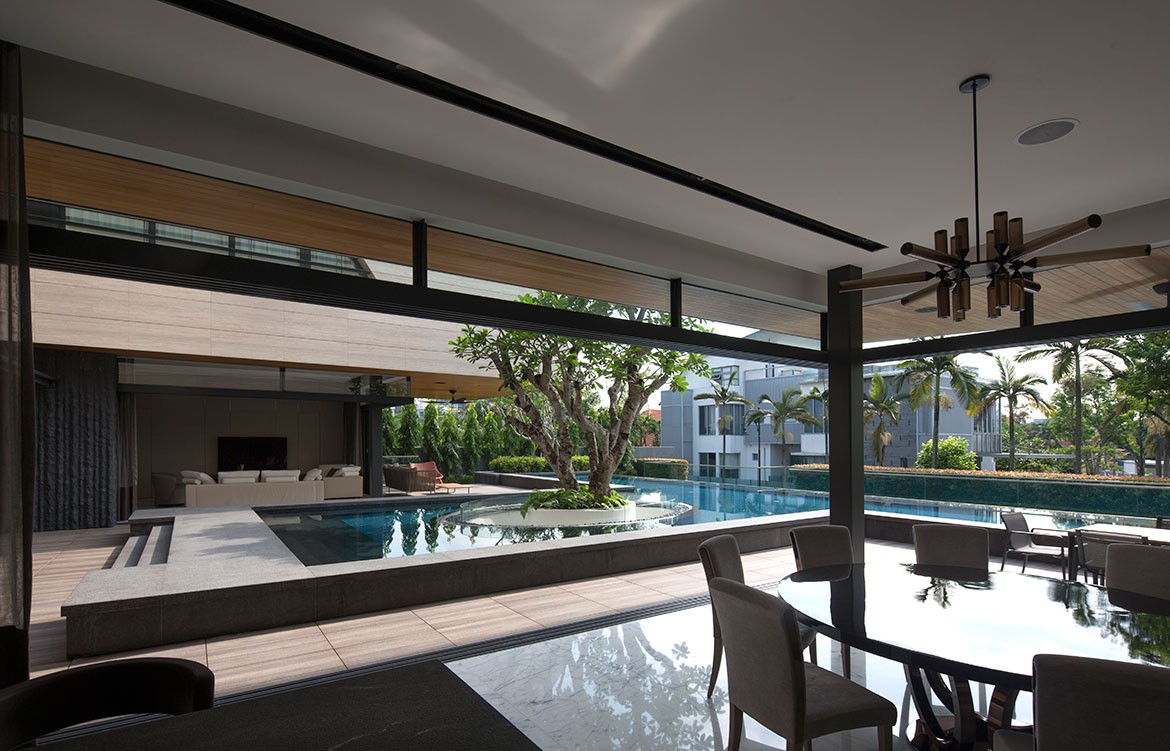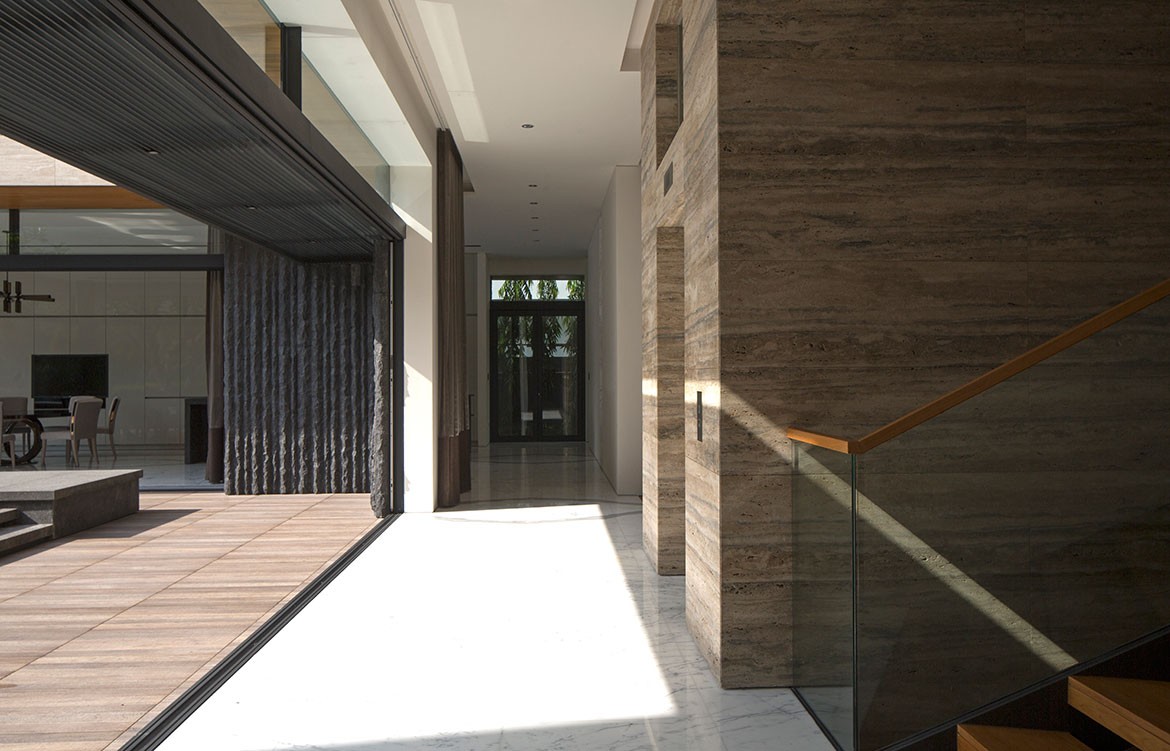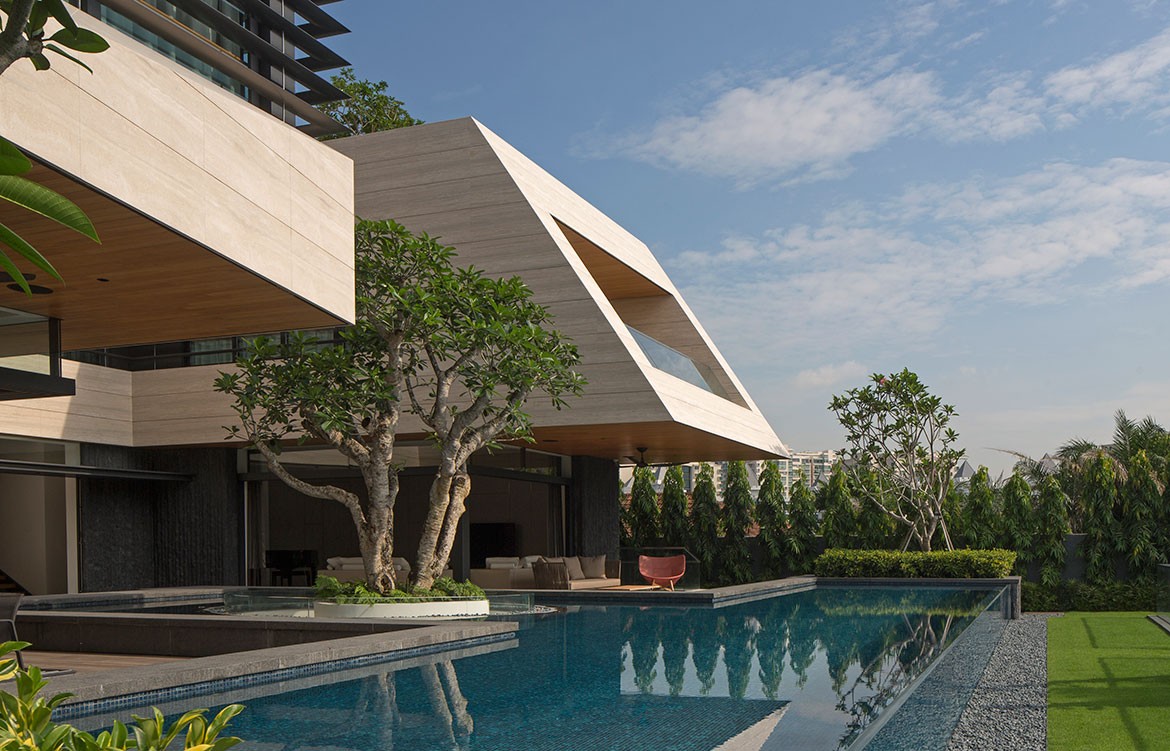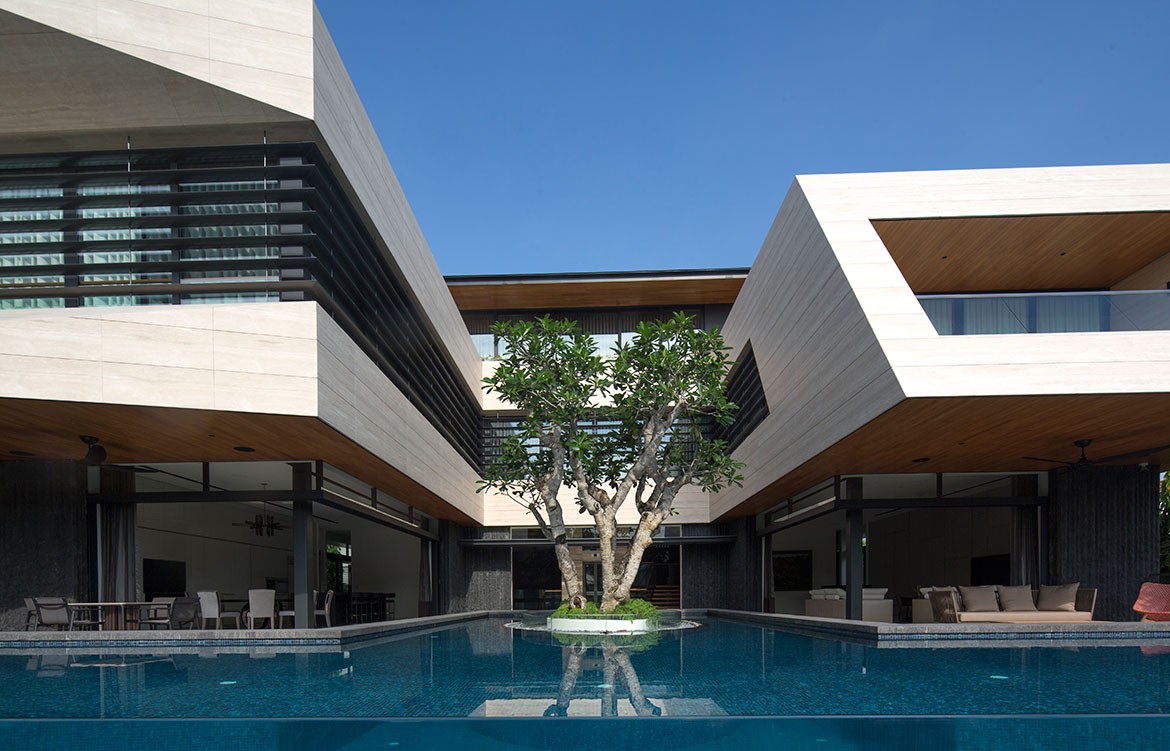 We think you might also like Enclosed Open House by Wallflower Architecture + Design
Tags: Albert Lim, Amelia Goldie, design, foreverhouse, house, residential, wallflower architecture + design
---