A wellness space benefits from not only the services it offers, but the atmosphere which it creates. Kostas Chatzigiannis and his team of architects and designers at KCA were certainly no stranger to such a concept when working on this yoga studio in Shanghai's Yangpu District in China.
How often is it that when you walk inside a building, you experience what it feels like to be in an exterior environment? The pebble stones, terrazzo tiling and cement that contributes to the interior of each room within Retreat Yoga, were utilized exactly for this effect: to emulate the feeling of walking through the city's streets.
To counter balance a dominant, rawness of materials, Kostas has specified wood, bamboo, woven straw and tatami mattresses. The resulting colour palette of neutrals, both warm and cool, create a further dialog between patron and the city in which they live or occupy. Many of these materials are found in Shanghai's 20th century architecture, both local and colonial.
The interior organization of the spaces (conceived somewhat as a city map) toes the line between privacy and openness. Entry to either of the yoga rooms is via a large revolving door or 8-metre folding door. Inside, there are clusters of lamps and woven baskets to enhance the visual atmosphere and experience of the space.
Outside in the rest and reception areas, there are irregular wooden and tatami platforms upon which patrons can rest, lie down, meditate or enjoy a pause before, after or in-between classes. Bamboo blinds serve to diffuse any penetrating exterior lighting maintaining a sense of tranquility, which was central to the brief for this wellness space.
Photography by Joshua Tintner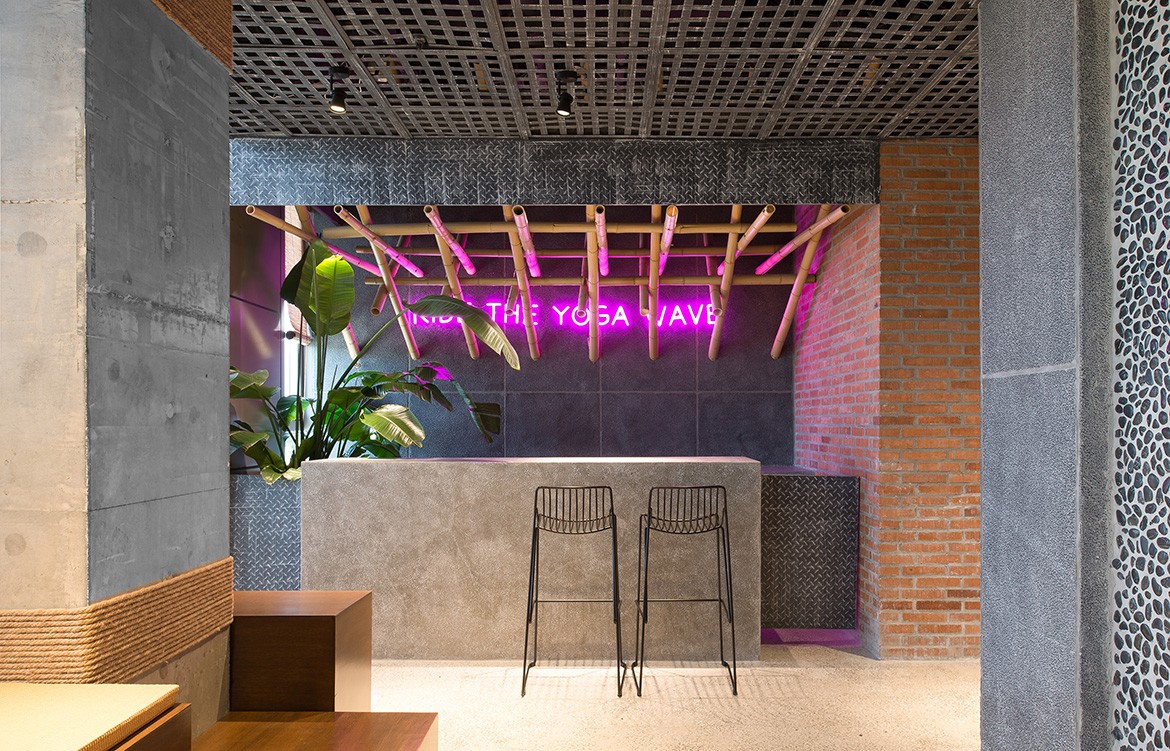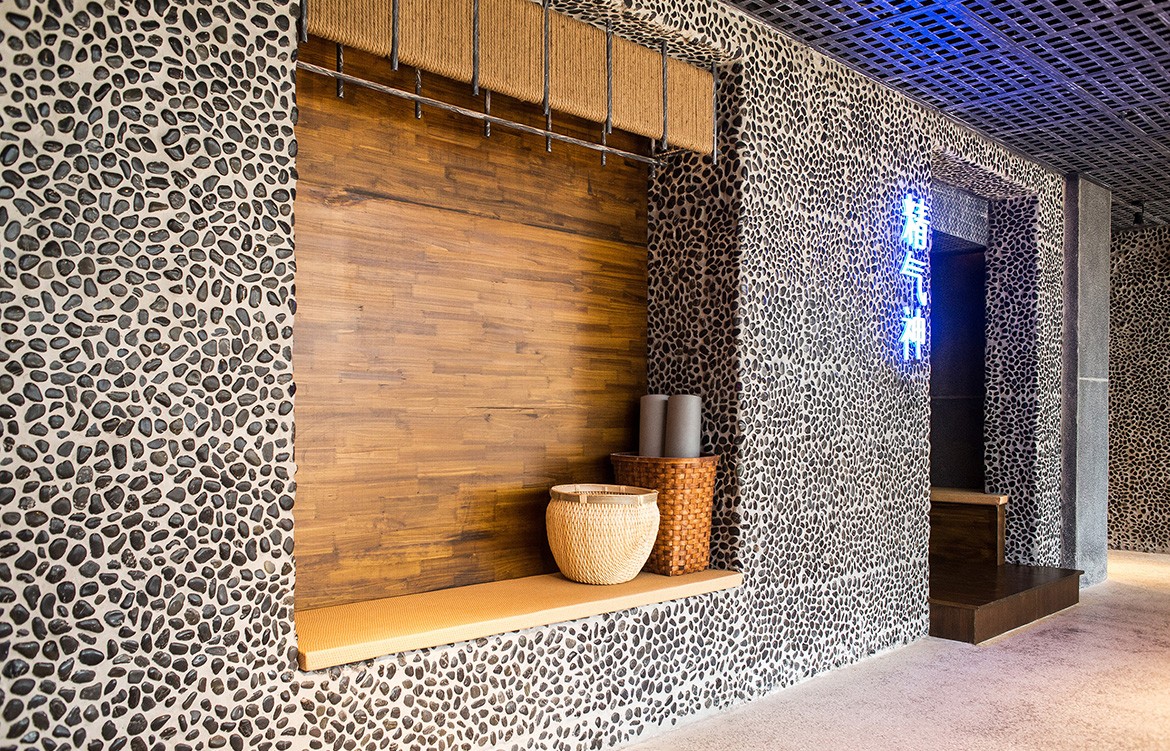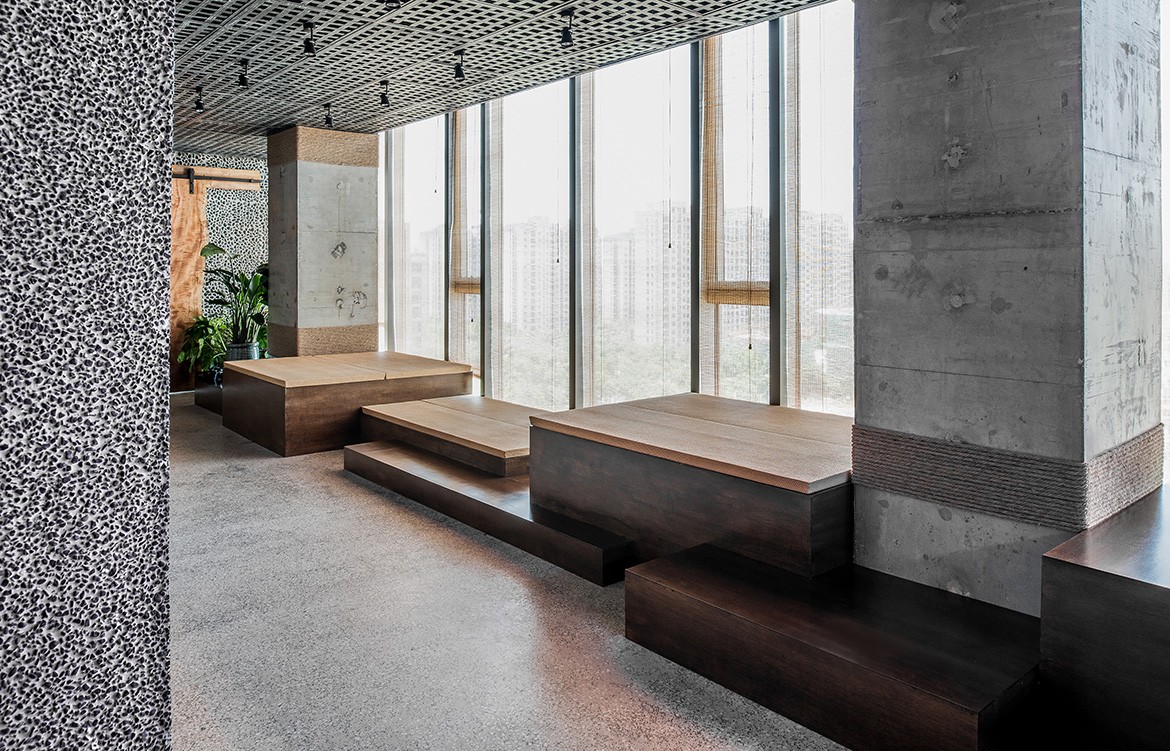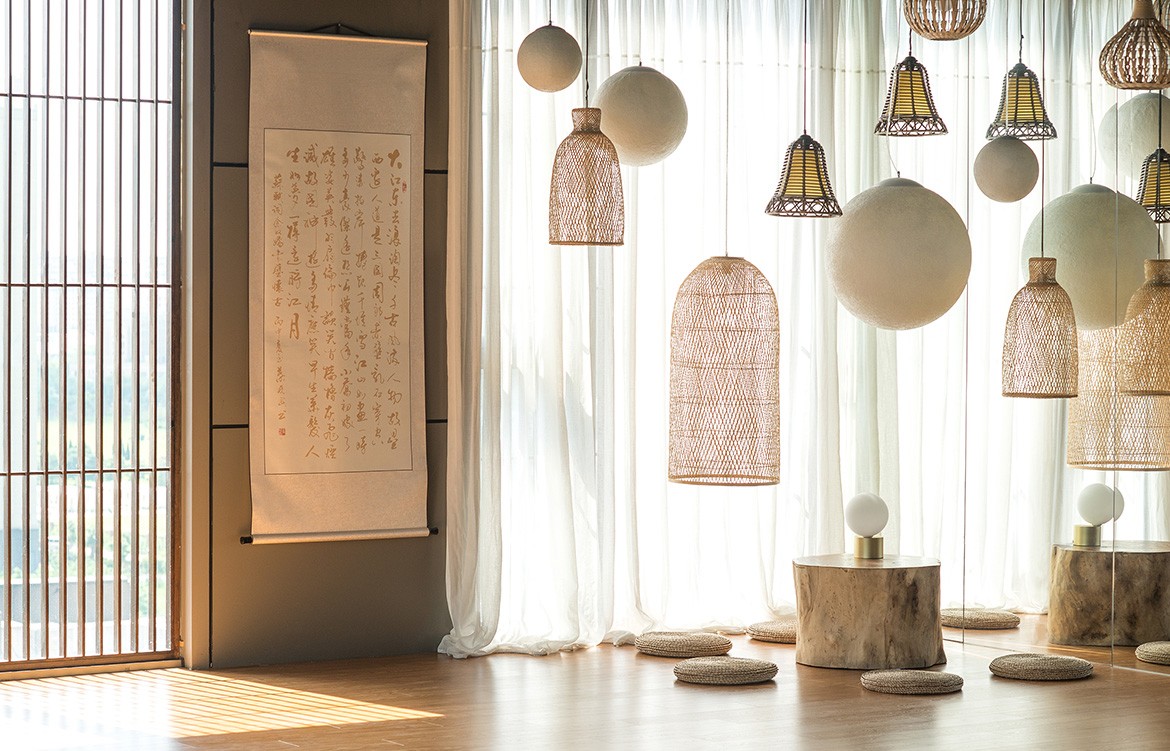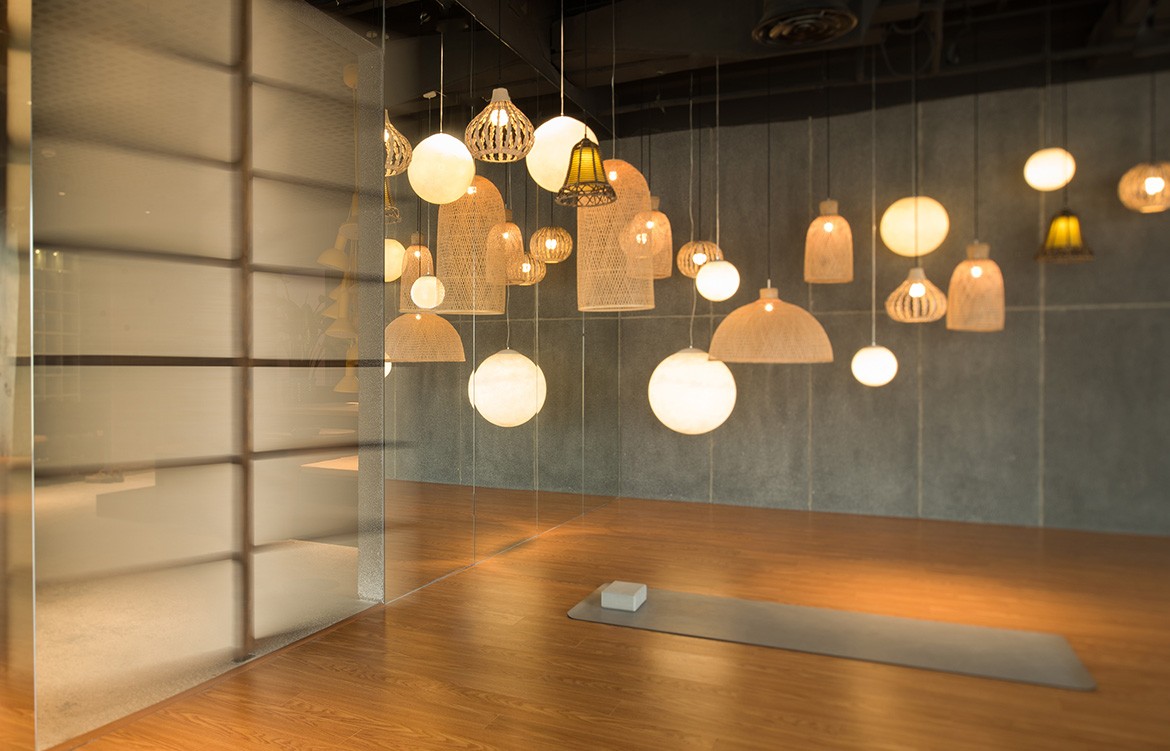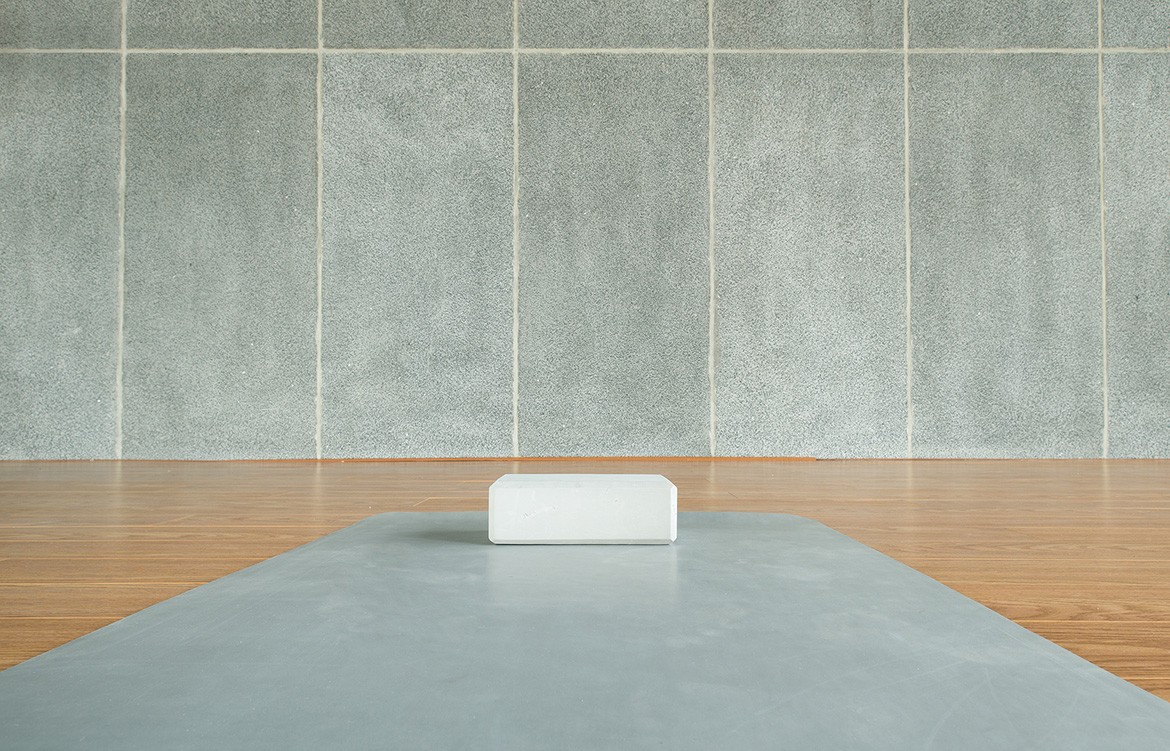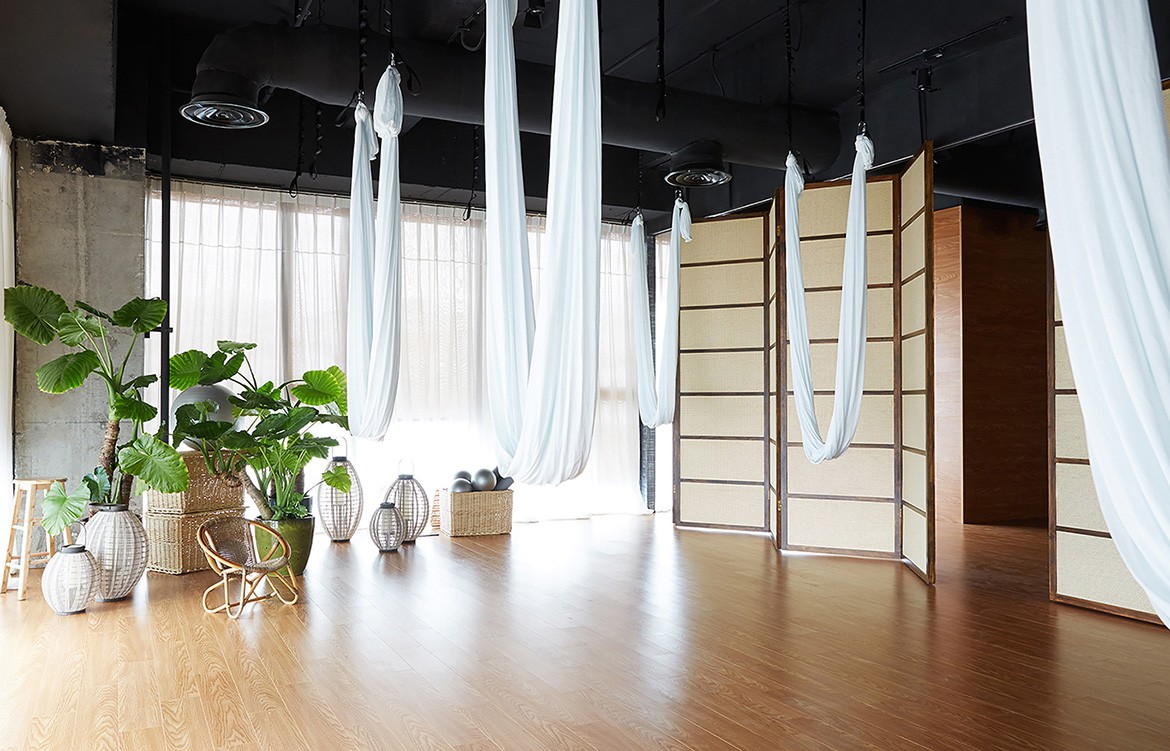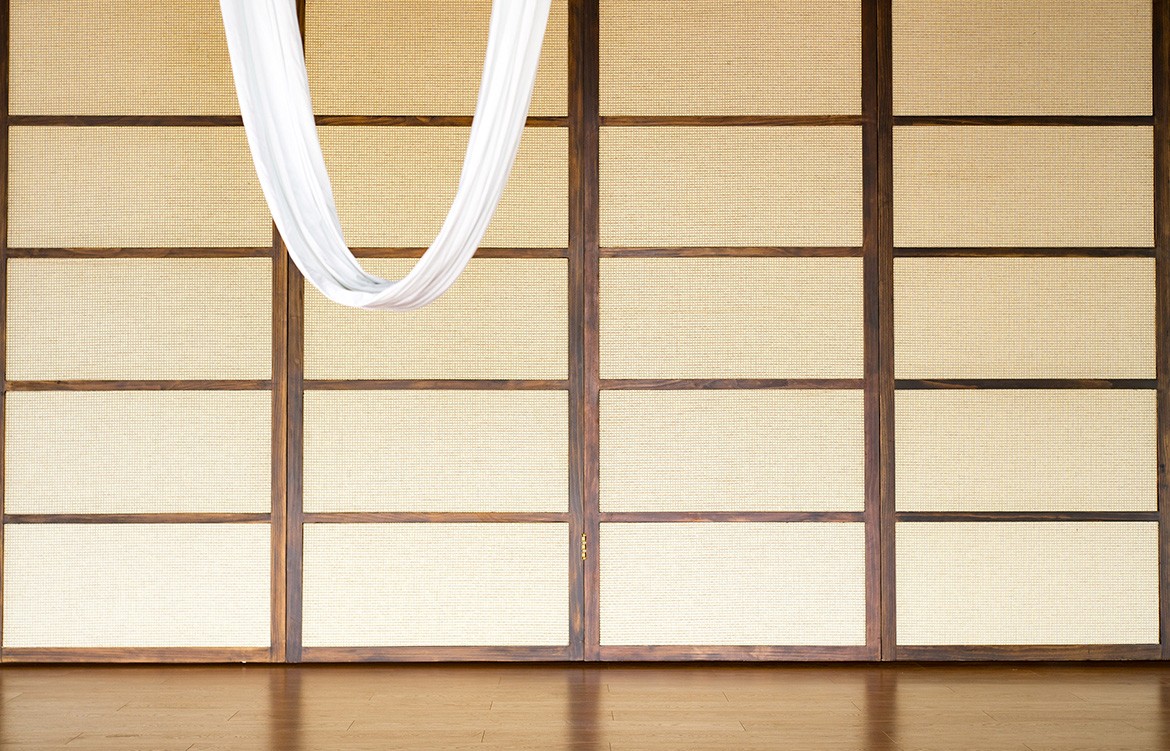 We think you might also like House with Scenes by Form Architects
Tags: Holly Cunneen, Joshua Tinter, KCA, Kostas Chatzigiannis Architecture, Retreat Yoga, Shanghai, Wellness space
---